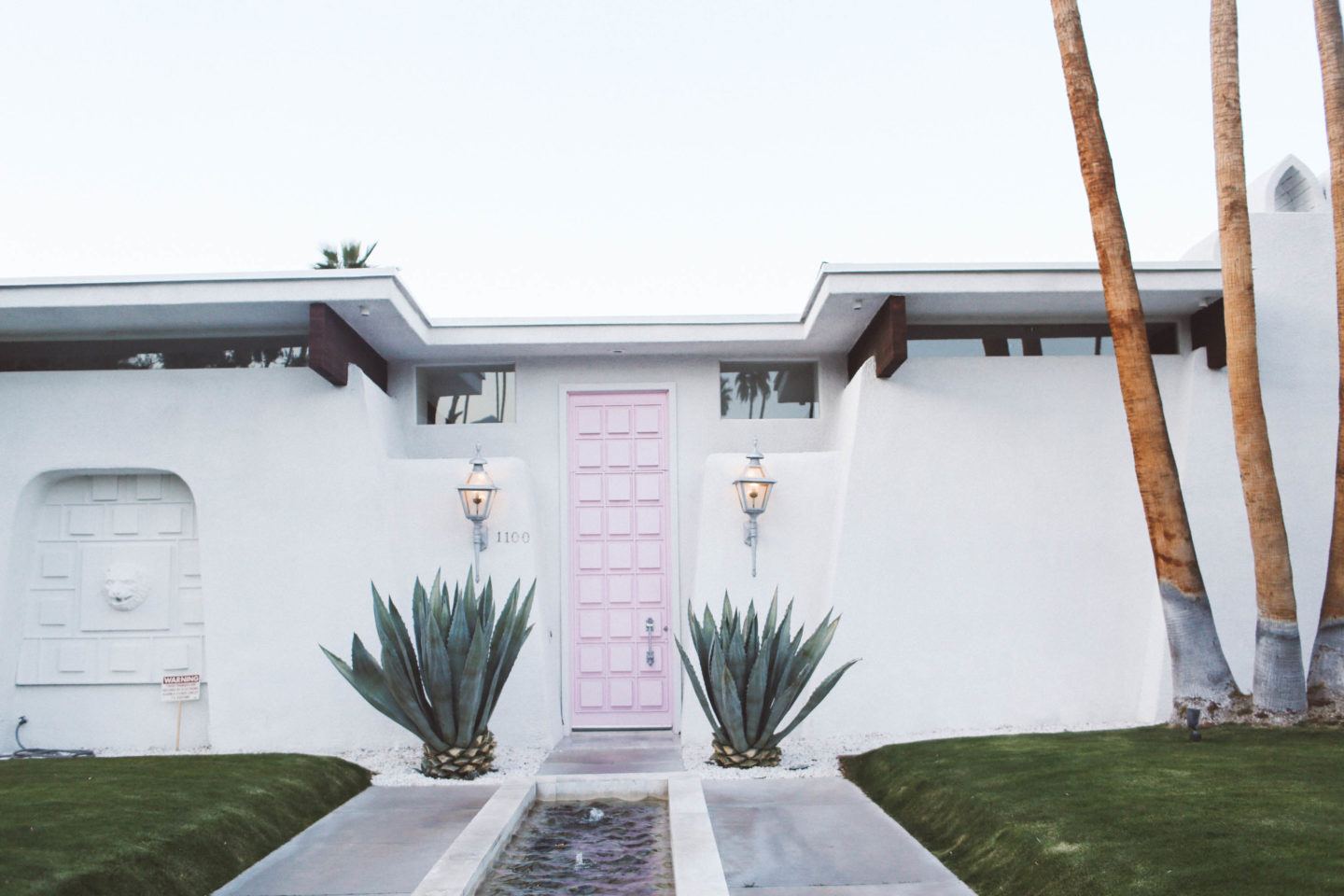 If a rainbow could be a city, it would be Palm Springs. This place is not just a pop of color – it's an explosion of color. With so many beautiful murals, buildings and houses, it's hard to know where to start to find the best door in Palm Springs for photos. After exploring on our own, and then going on a tour with Mixbook, I feel confident in crafting my own Palm Springs door tour guide to share with you! Read on to find my favorite doors, the best neighborhoods to photograph in, tips on what to wear to Palm Springs, where to rent bikes in Palm Springs and recommendations on what time of day to photograph!
How To Get Around
I think the best way to get around Palm Springs for your door tour is by bike! There is nothing more SoCal than exploring a city by a vintage cruiser. Palm Springs is full of mostly two kinds of people: retired ones or tourists, so it's generally pretty sleepy and very safe/easy to bike around.


I recommend first checking to see if your hotel offers free bikes for use. Mine did, so we didn't have to go out of our way to rent a bike. If your hotel doesn't offer bikes, I recommend Bike Palm Springs, as they have fun, colorful bikes to choose from (perfect for photo ops!)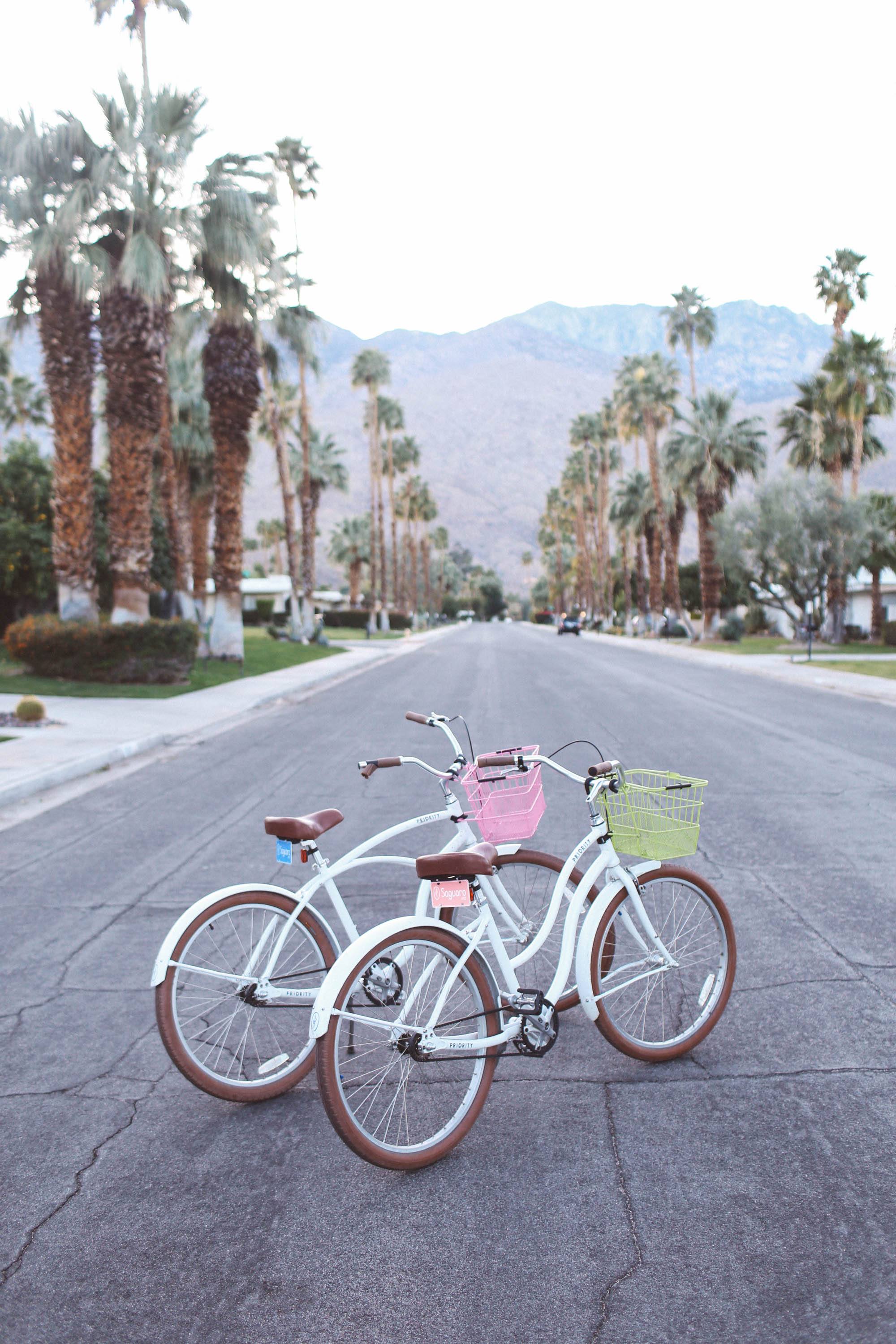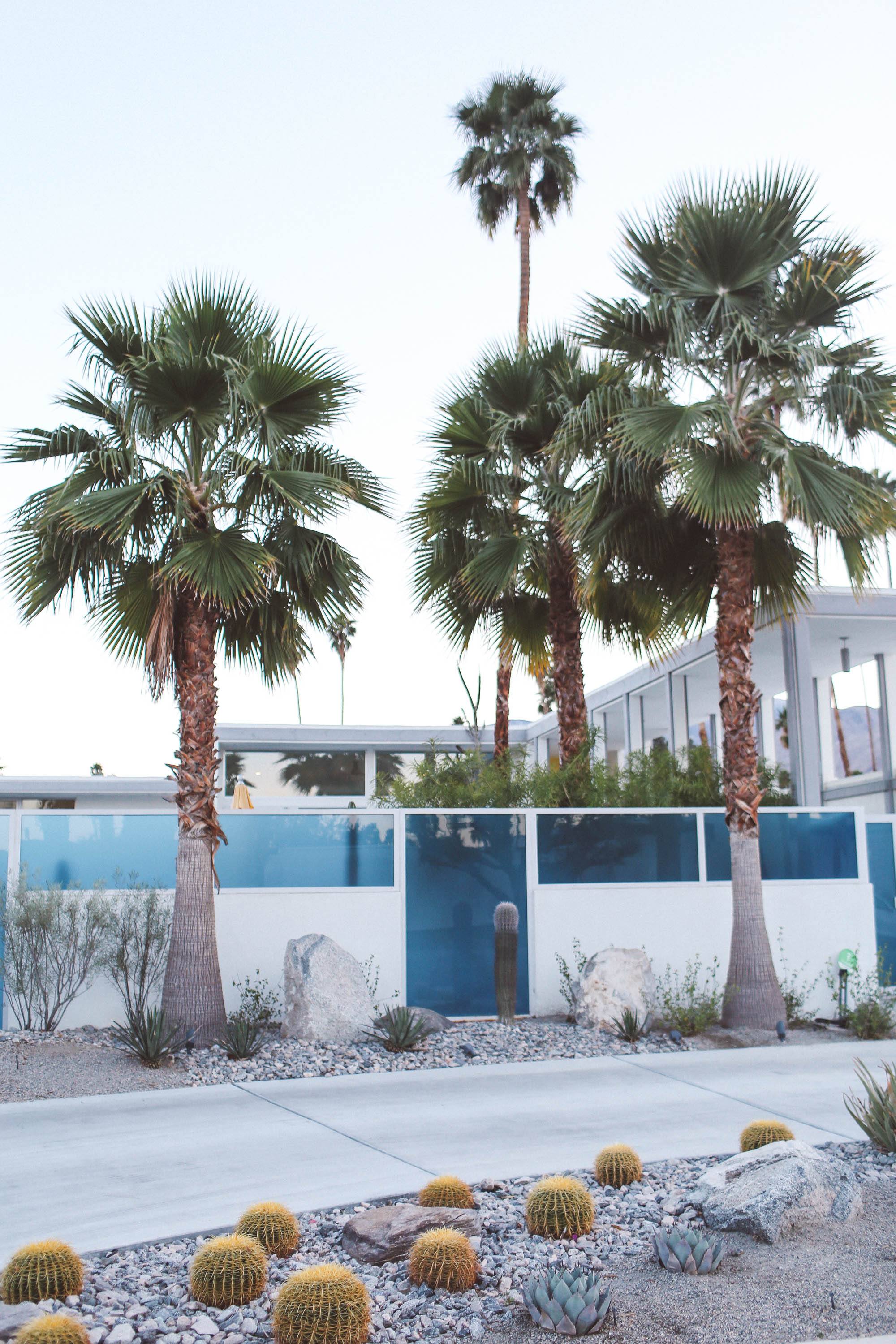 The Best Doors In Palm Springs
That Pink Door
Probably the most famous door in Palm Springs is "That Pink Door", aka the one you see on Instagram everywhere. Fun fact – it's owned by a fabulous gay couple and the whole house used to be this pink, but once they bought it, they just left the pink on the door!
Address: 1099 East Sierra Way
The Lions
A few houses down from That Pink Door is the Lion House! On either side of the door are two big white Chinese lions, which the owners frequently dress up or decorate. When I was there, pool floaties were tossed over them.
Address: 1087 East Sierra Way
The Yellow Door
This is my favorite door, as yellow is my favorite color!
Address: 2344 S Yosemite Drive
The Orange Door
Down the street from the Yellow Door is an orange door!
Address: S Yosemite Drive (I forgot to write down the exact address!)


The Turquoise Door
Just down the street from the Pink Door house in the other direction is a beautiful turquoise door. It's behind a gate, so you don't get the full door WOW shot, but it's a good stop to add to the tour!
Address: 1221 East Sierra Way
The Flowers
This house doesn't have a colorful door, but it does have TONS of pretty pink flowers on the front. It looks like a wild flower jungle.
Address: 2063 South Madrona Drive
The Blue Door
If blue is your favorite color, this door is for you! It's a bit tucked in compared to other houses, but still worth a stop!
Address: 2244 Yosemite Street 
The Green House
This house has a lime green door and some green accents! You can get a straight-on shot, but it makes for a great side view.
Address: 1975 South Toledo Ave
Honestly, you can't go wrong with exploring the whole Indian Canyon neighborhood. I've listed my favorite doors, but I also didn't explore each street, so I'm sure there are hidden gems along the way to discover yourself!
*Note: This was my first visit to Palm Springs and I plan to update this post each time I visit with new doors to add to the list!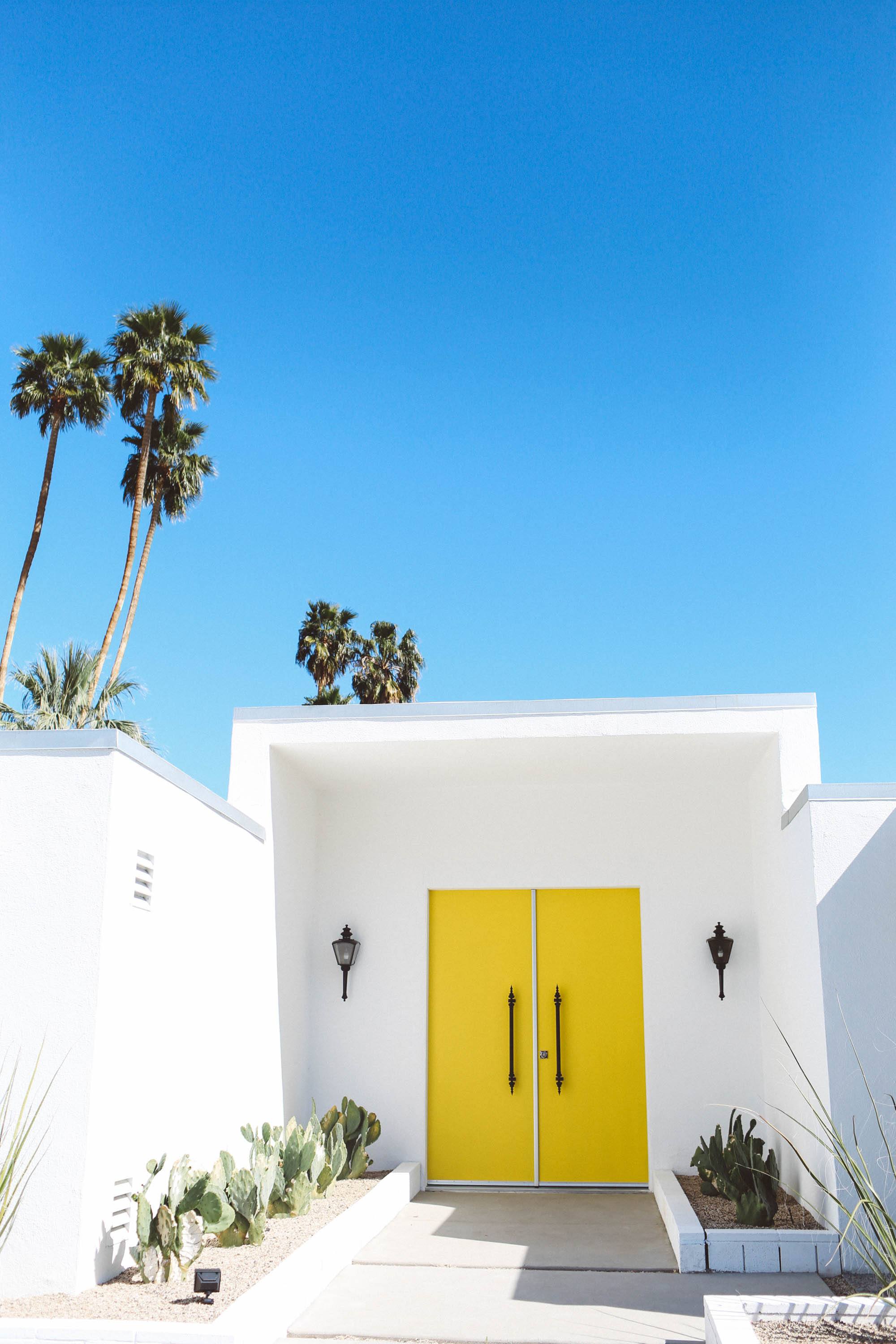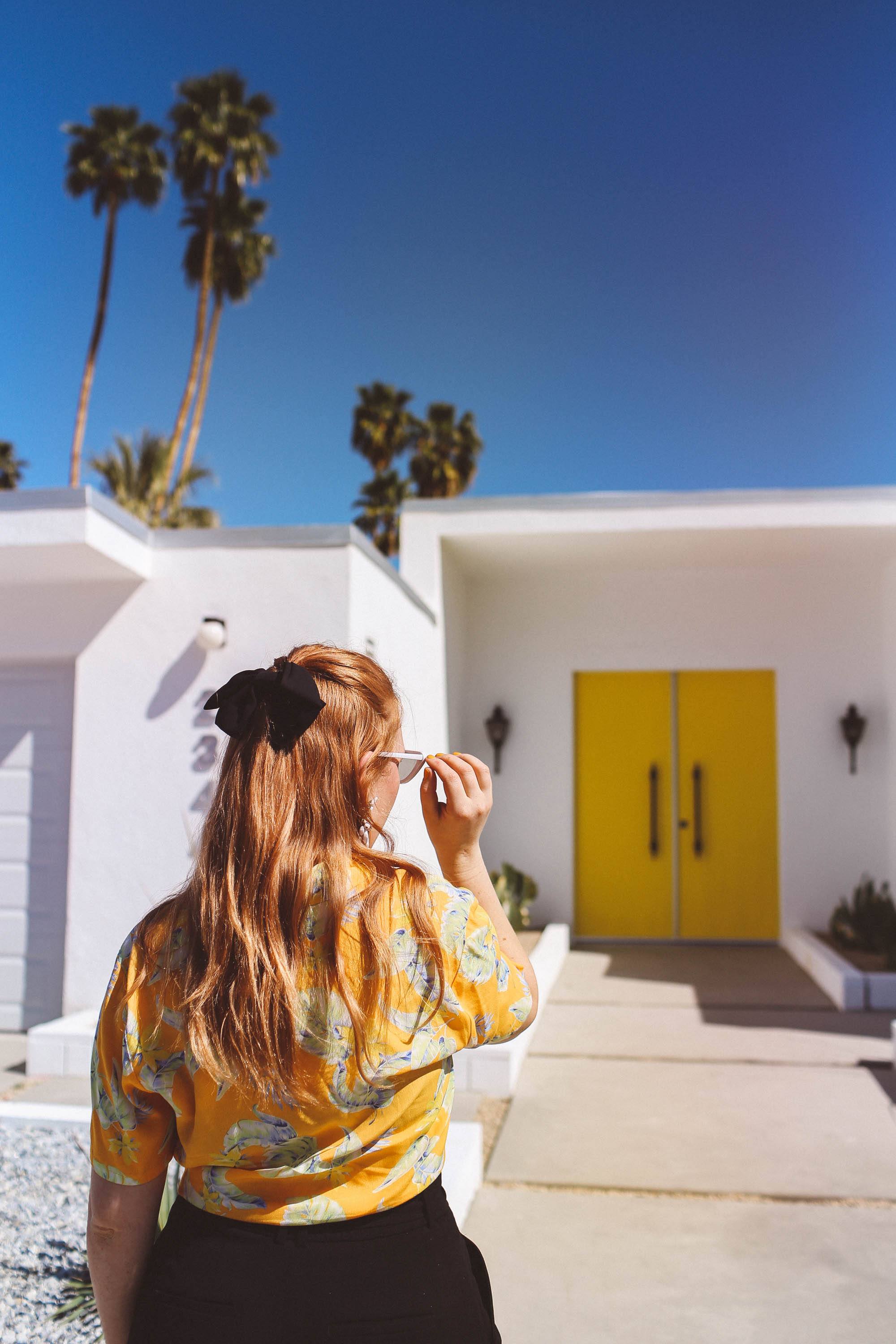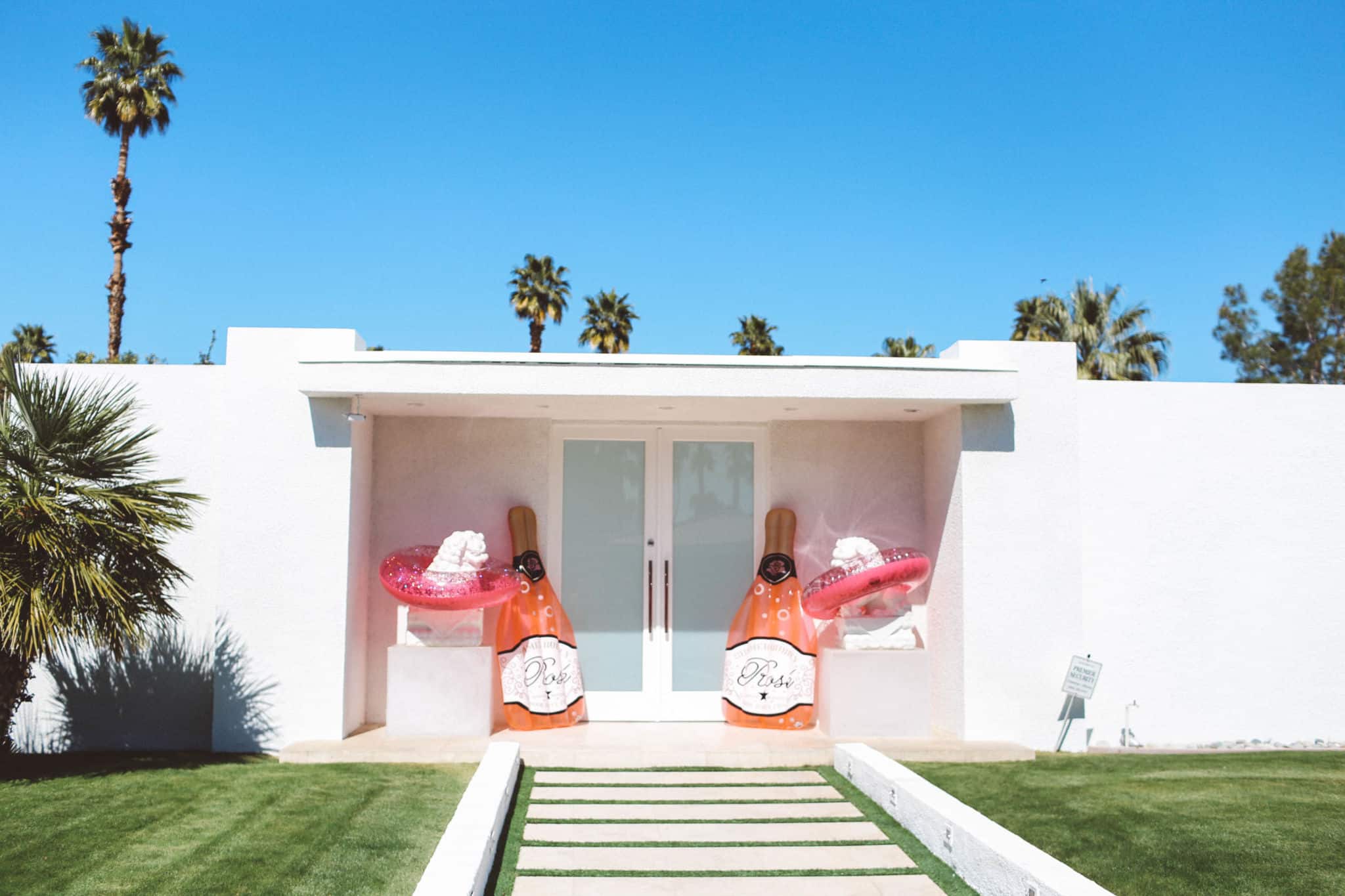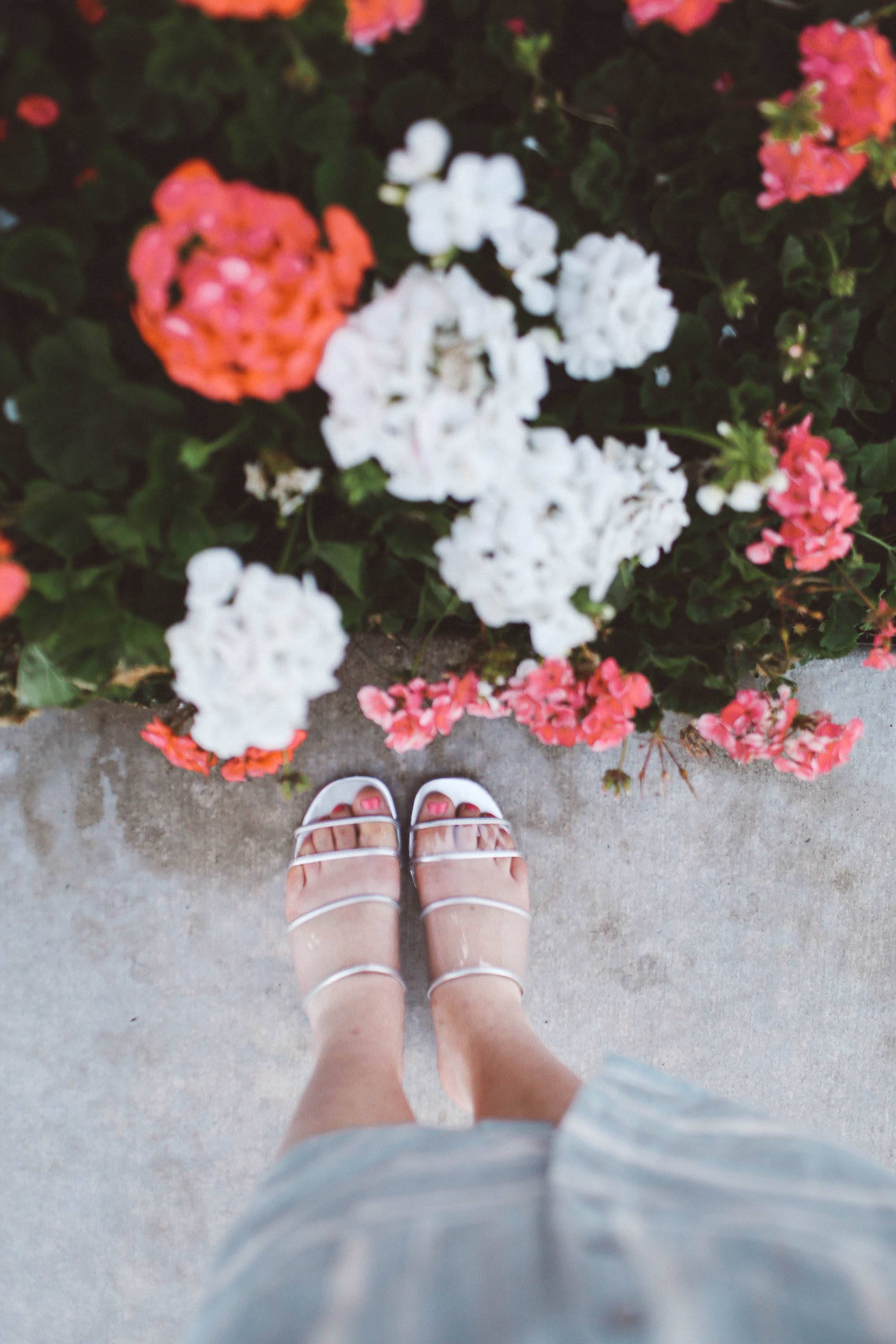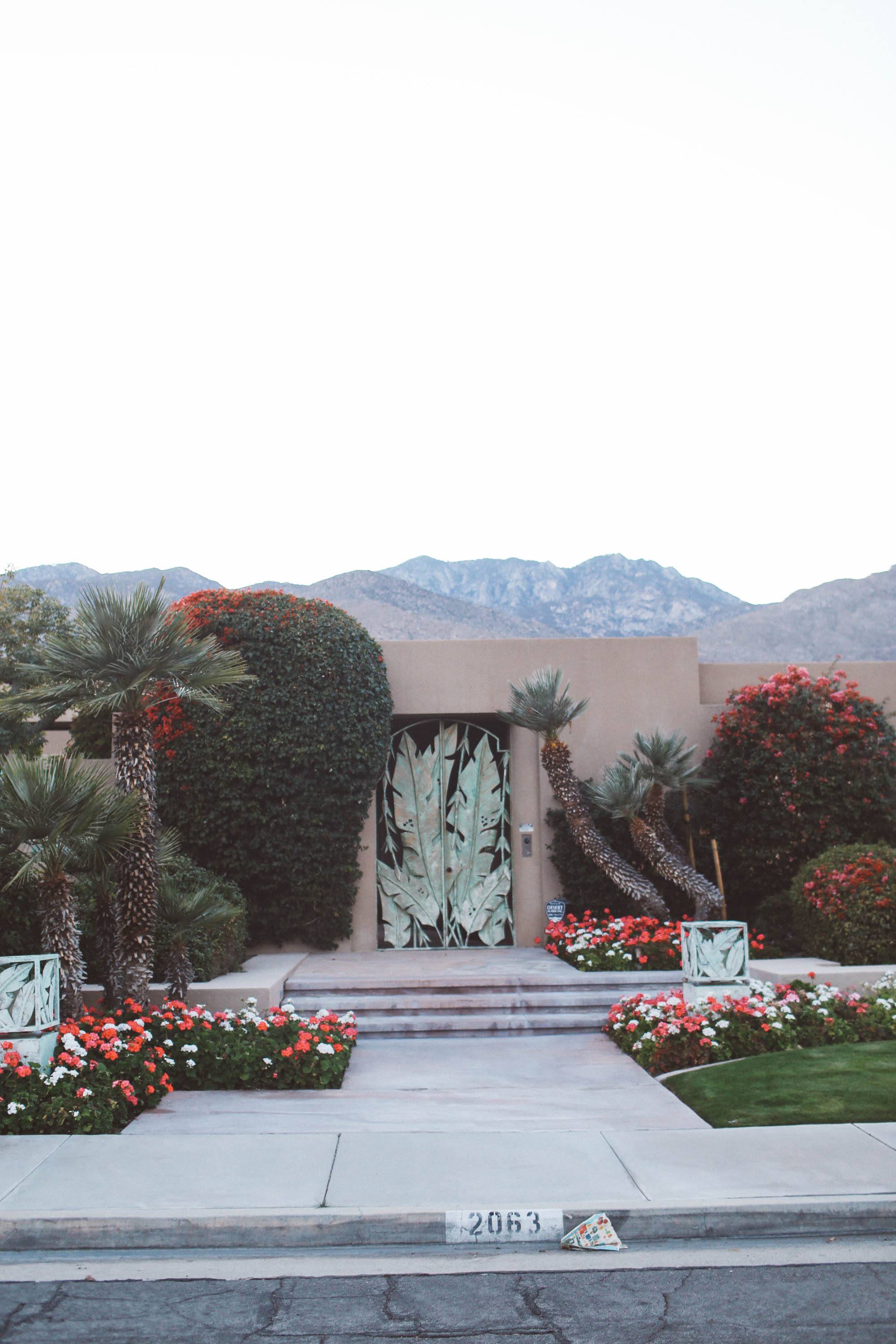 When To Photograph
If you're doing the door tour to snap photos, the best time to visit is about 2 hours before sunset. Because of the mountain next to Palm Springs, the city falls into an early shadow, usually about 2 hours before sunset. This creates a beautiful hazy light on the Indian Canyon neighborhood that's perfect for photographing doors! In this light, nothing is too harsh and you'll be able to capture all the details of each house.
What To Wear
Palm Springs is about color! Skip the white and black and instead reach for your most colorful statement piece to wear in front of doors! Don't forget your fun accessories like straw hats or bright bags to get that #IHaveThisThingWithDoors photo!


I hope this helps you have an awesome Palm Springs door tour of your own! Leave a comment below if you have any questions!