After fully exploring Santa Monica, I knew I wanted to take some time to visit Venice Beach. I'd been once before in highschool ages ago, and my memory was this warm, fuzzy, happy glow of good vibes and endless sand. Not much has changed, though now it also is heavily populated with medical pot joints. After a much slower morning at the Days Inn in Santa Monica, Robin and I checked out and drove just down the beach to Venice.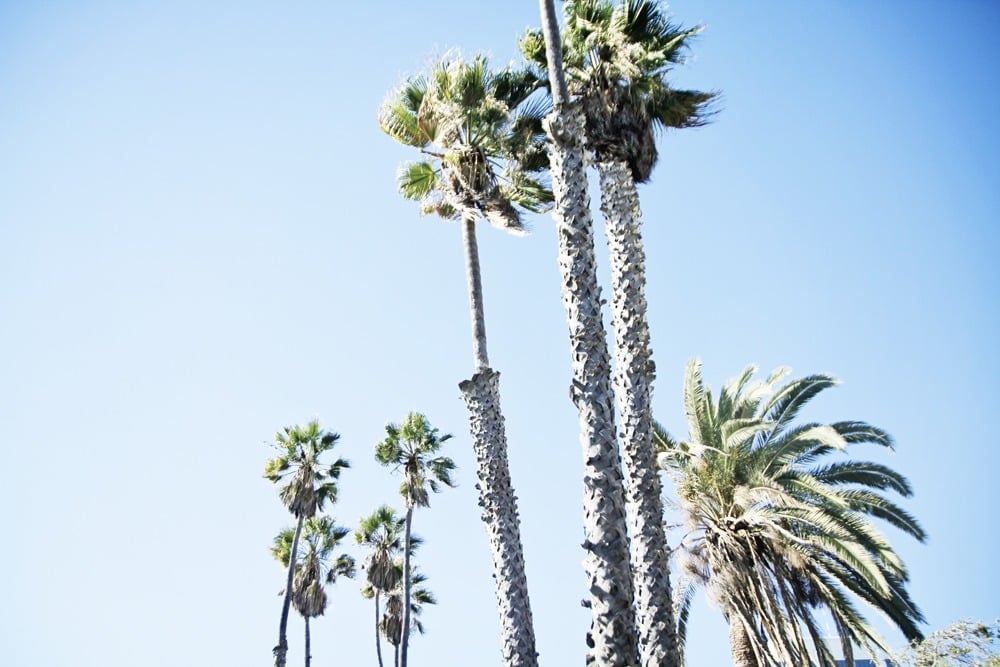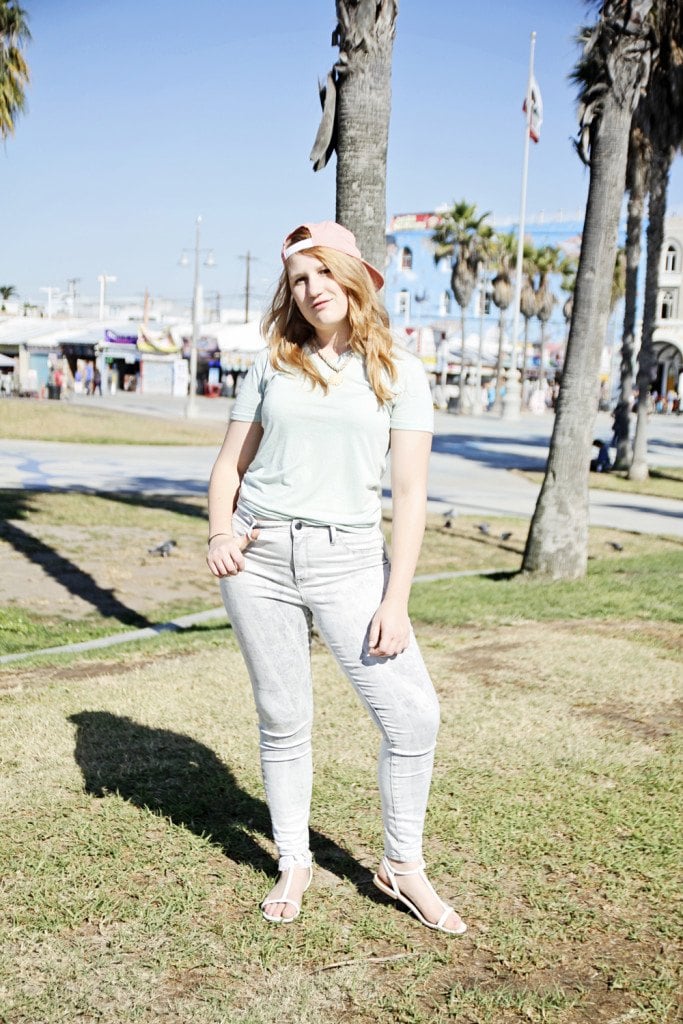 Guys – I'm just as in love with Venice Beach as I was when I was 16. The palm trees! The boardwalk filled with hippie shops and artwork! The food! All of it is just up my alley.
In full disclosure, I was feeling a bit hungover that morning. Robin always works on Friday and Saturday nights and doesn't get home until 1am usually, so it's rare that we get to go out together on a weekend. So, we went a little too hard in downtown Santa Monica the night before and I was REALLY ready to eat everything in sight.
I spotted this fish taco joint and a few minutes later we were sitting on a bench under some palm trees and eating some fresh fish tacos. Yum! Nothing like SoCal fish tacos, I'm telling ya. If you want to look for this place, it's pretty near Muscle Beach gym or whatever it's called. You'll know what I mean when you get there.
We spent another couple of hours walking down and then back up the boardwalk. It was nice and relaxing and I highly recommend you just take time to explore Venice this way if you ever visit.
Right before we left, we had a late lunch at this sausage place near the south end of the boardwalk. They had 7 types loaded sausages as well as killer wings – if that's your thing, check it out.
For exploring Venice, I knew I wanted something a little more casual and comfy. I opted for my new grey acid wash jeans from Target, an old mint shirt from Urban Outfitters (similar here and linked below – the shirt comes in mint!), comfy sandals (similar below) from H&M, and my treasured pink hat from Forever21. I felt like I blended in with the locals just fine. To really pull this look together, I could have used a skateboard and large headphones.
SHOP THE LOOK