This week I want to dedicate time to shine a light on Minted for all your wedding paper and site needs. Of all the "paper people" (office reference there, did you catch that?) out there, Minted is by far my favorite. They're based here in San Francisco and ever since discovering them a couple years back, I knew I'd be using one of their designs for my wedding invitations.
I just placed an order for my invites and matching thank you cards yesterday and will be doing a full post on those later, but right now I'm working on designing my custom wedding site on Minted, so I wanted to share that with you for this week's Wedding Wednesday. There's a lot of tools out there for wedding sites, but I loved Minted because I like the idea of keeping my invites, rsvp, wedding site and thank you cards all from the same source so it's not only easier to manage, but everything can have a cohesive look to it. Many of their invitation designs have a matching wedding website design, and you have that design available in 3 different layouts. I'm currently switching back and forth between which layouts I like best, but I think I'm landing on the scroll layout – less clicking when you are viewing the site on mobile the day of the wedding!
One thing I still have to do it write up little bios of everyone in our wedding party. That's a feature Minted sites have built in – wedding party photos and bios. Because a good chunk of my bridesmaids live out here in California, our families and friends have never met before, so I love the idea of all 100 guests getting to know our wedding party a bit before the event. I'll also be uploading some of our engagement photos for people to view. For privacy sakes, I won't be sharing our wedding url, but we went with the custom url option with Minted and also have it password protected.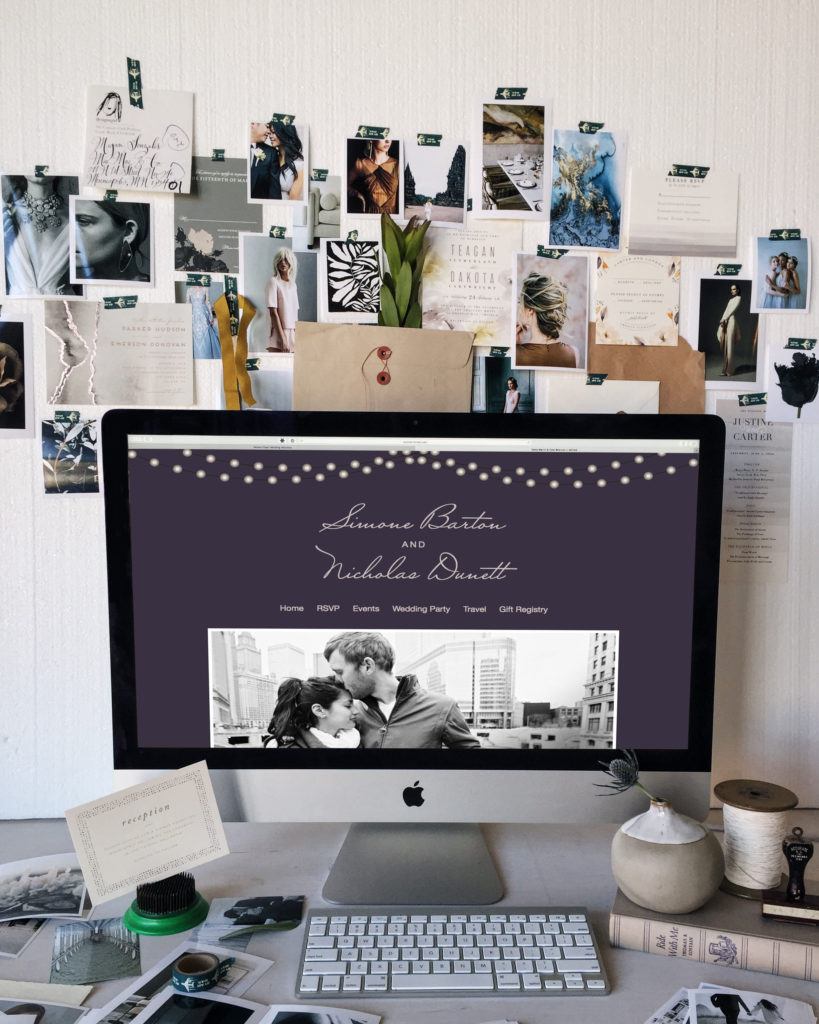 It feels SO good to have invites and cards ordered, and our wedding site almost done. Now, we just have to mail out the invites and watch our RSVPs roll in. We chose to skip separate rsvp cards and are having people use the site to rsvp instead. It's 2017 – no need to waste paper and postage!
I can't wait to share more details on our wedding invite design! Check back at the end of March or in April for that. In the meantime, head over to Minted to check out all their wedding invite + site designs (there's thousands) and let me know which ones is your favorite below!
I received free credit to use on Minted, but my love for Minted is real. All opinions are my own.