This is your sign to plan your next girl's getaway to Berlin.
Yes – Berlin, Germany. There's no all-inclusive beach resorts here but trust me when I say this still has all the makings of an unforgettable girl's trip. I just got back from a week in Berlin with my travel bestie, Justina, and was thrilled by the sheer amount of layers to this city.
No matter who you have in your group (history buffs, foodies, wellness lovers, clubbers, shoppers – the list goes on), they'll find a corner of the German capital city to love. Here's all the reasons you should visit Berlin with the girls, plus some handy travel tips to help you plan!
Where To House The Crew
Aka – where to stay in Berlin! Before we dive into all the reasons you should be visiting Berlin for your girls trip, let's talk hotels. I think there are three fantastic options depending on your group's wants and needs.
Hotel Palace Berlin
My favorite hotel in the city is Hotel Palace Berlin and will be the perfect option for most groups. It's near a major metro stop and bus stop, has 24/7 front desk workers for security, posh rooms with blackout currents (so you can get a good night's sleep!) and the most amazing breakfast included into the rate.
Oh, and some of the rooms overlook Kaiser Wilhelm Memorial Church and others overlook Tiergarten and the zoo! This West Berlin hotel is upscale, has a cool retro meets modern feel and is especially good for gals who are also in their 30's like myself and need a quality place to sleep each night.
Justina and I loved our stay here and would book this again in a heartbeat.
Moxy Berlin Ostbahnhof
If you're looking for something in East Berlin and fewer less bells and whistles, but still cute, clean and had friendly staff, then you'll love the Moxy Berlin Ostbahnhof.
We're big fans of Moxy hotels over here at Whimsy Soul since you get a free cocktail at check-in and each hotel is decorated in a theme unique to that city. This spot is great if you and the crew plan to be out and about in the city a lot, but still want a safe, fun place to come back to each night.
Hostelworld
Lastly, Berlin has tons of hostels. Personally, I graduated from my hostel days over a decade ago, but I loved to stay in them when I was in college. If you're studying abroad and coming to Berlin with your semester friends, there are plenty of highly-rated hostels in Berlin for you to stay at.
When I did book hostels, I mostly used Hostelworld to see past ratings and easily manage bookings. Try to aim for some of the hostels near Mitte, Kaiser Wilhelm Memorial Church on the West Side, or the East Side Gallery for best locations.
Reasons To Visit Berlin For Your Next Girls Getaway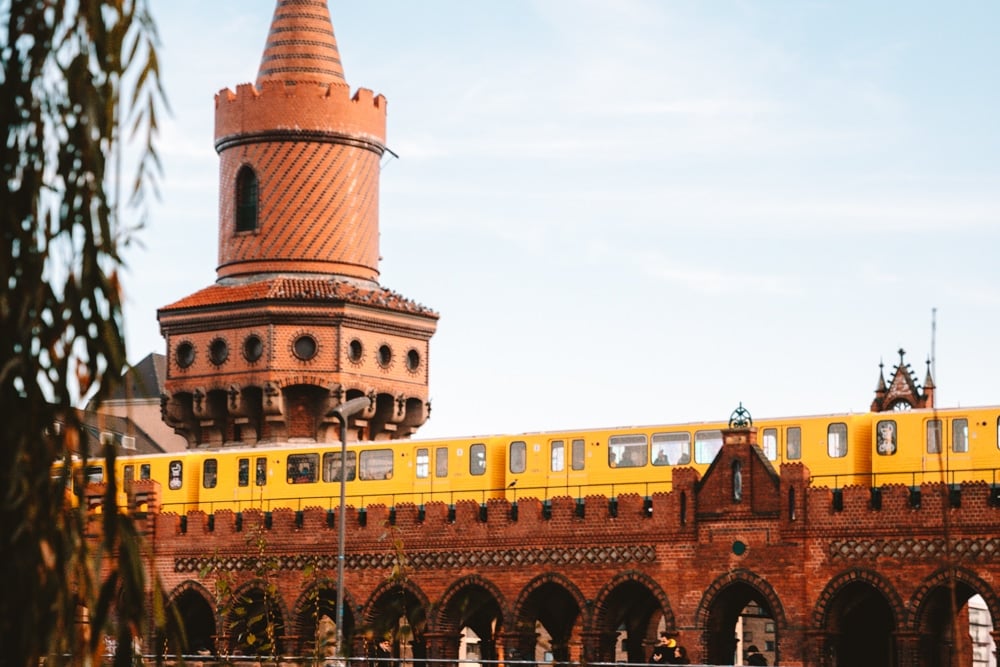 1. Explore With Easy Public Transporation
If you've ever traveled with a group of friends, even if it's just a few, you know one of the main challenges is how you're all getting around. Thankfully, public transport in Berlin is easy, affordable, and convenient.
I recommend you have everyone in your group get a Berlin Welcome Card. This card gives you some discounts on tourist attractions but it also acts as a transportation ticket. This means you don't have to police that ONE friend who also forgets to swipe her metro pass and not worry about paying for every little U-Bahn ride.
The city has trains and buses to take out all around, including night buses but the trains run from 4am-1am, so you can be out late without an issue. And, using the trains is pretty straight-forward (with a few things to note)
I found some stations to be confusing since you would have to leave the station and then walk 1-2 blocks and re-enter the station if you are transferring lines or train type (ie going from U-Banh to S-Bahn). There's not always underground tunnels that take you there like in many other cities.
Sometimes if there's construction, the train will just stop in the middle of the line. Just wait a few minutes, another train on the other side of the platform will come and you can hop on that to continue your ride.
Don't be afraid to take the bus! We used the bus a lot during our trip.
PS – we found Ubers to be unreliable in Berlin. If you NEED to grab a taxi, find a classic yellow cab taxi. They take cards. Or, just take the train.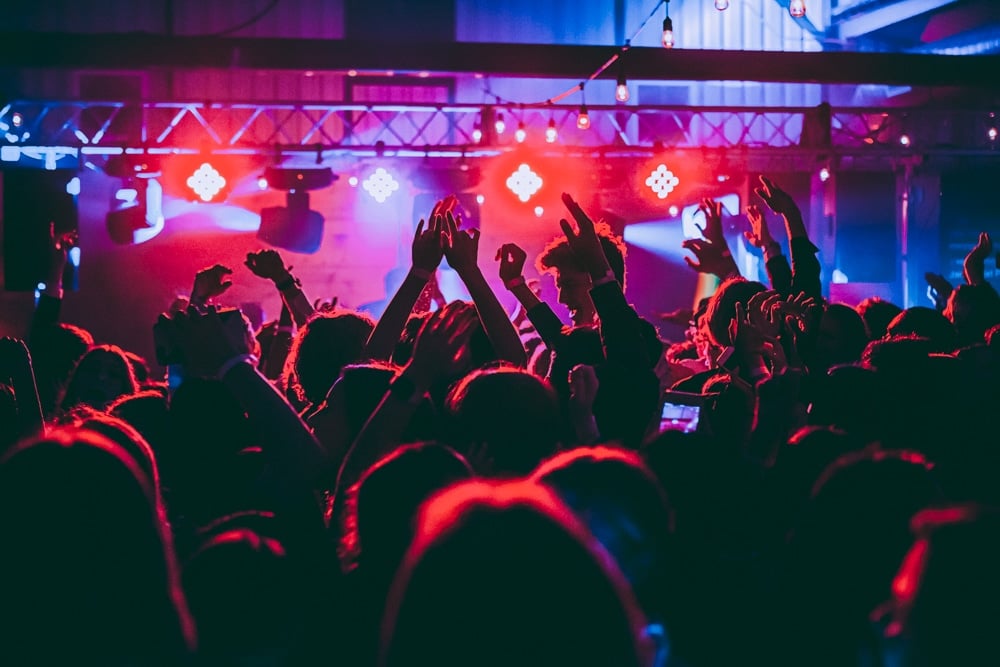 2. Spend All Night Dancing At The Clubs
There's a lot of places to visit in Berlin at night until the wee hours of the morning but the clubs are by far the most popular. Hey, Berlin is famous for their club scene after all, and the city it's a lot like New York where it doesn't really ever sleep (because there's always a DJ spinning tracks until sunrise!)
One morning Justina and I were taking the train after a late cafe breakfast and sat next to a group of clubbers who clearly had spent all night dancing and were just getting home around 10am.
While Berlin is famous for clubs, they aren't always easy to get into. Each club has its own dress policy you'll have to abide by, many ban cellsphones on the inside, and some of them are notorious for long lines or turning you away.
Yes, even with a group of girls! They can make you work for the party and this isn't America where you can bank on free entry, free drinks and VIP treatment just for being a bunch of women.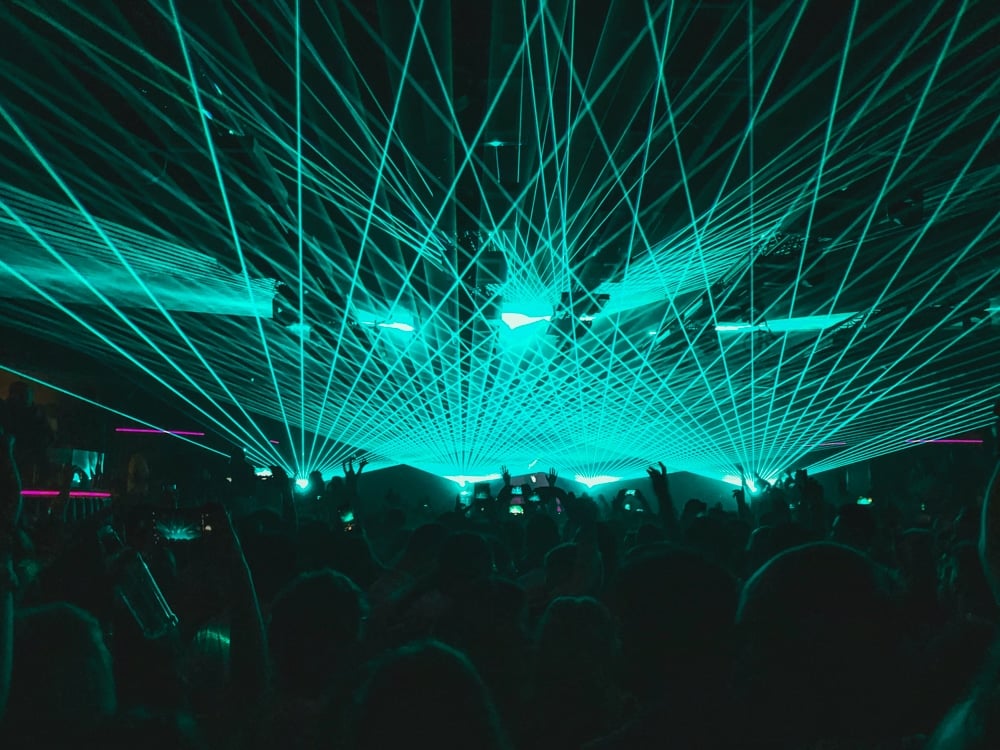 But, don't let that keep you away from the clubs! If you plan on going clubbing, make sure everyone packs the right outfits and do research to see if there's any special tips or insider rules you need to know to get in to that particular venue. If someone forgot to pack the right thing, I recommend hitting up one of the many thrift stores in the city to find the right outfit.
On that note, these are some of the best clubs to check out while in Berlin:
Berghain: THE club of the city, constantly rated one of the best in the world, extremely hard to get into (which makes you want to get in even more!)
Anomalie Art Club: Known for insanely beautiful visual lights.
Tresor Berlin: One of the top rated techno clubs for dancing.
Ritter Butzke: In an old warehouse, some people apparently dress as knights.
Clärchens Ballhaus: Ballroom club that's been in operation since 1913!
KitKat: Maybe just as famous as Berghain but only go if your crew is all single (it's a fetish club!)
3. Take A Perfume Making Glass
While some of your friends may want a sensory overload of music, visual lights and dance, others may want to indulge in smell through a perfume class.
Most Berlin travel guides don't include this class but I think it's so fun and honestly was one of my favorite things we did in Berlin during our girls trip.
Head over to Frau Tonis Parfum (near Checkpoint Charlie) for a private perfume-making class. You'll get a glass of bubbly to sip on while making your own personal scent. When we visited, our leader got to know what scents I liked and what Justina liked, and then made note recommendations for each of us.
We then took time to smell everything and make a custom blend that went into a full-size bottle for us to take home! I went with a perfume of fig, whiskey and oud, while Justina likes lighter fragrances so she made one that smelled like citrus and fresh linen.
4. Get Your Brunch On At Frederick's
As a San Francisco gal, I'm a big bruncher (brunch culture is a whole thing over here in California) and not every European city hops on the brunch train. Thankfully, Berlin does.
There's a lot of great options but our favorite was Frederick's on Potsdamer Platz. This restaurant oozes 1920's glam in a feminine way (think tons of pink and neon signs) and sometimes has live music (and, we're told, drag shows!)
Beyond being a super Instagramable spot in Berlin, and a fun vibe, Frederick's food is beyond delicious. Justina and I actually went here for dinner one night instead of brunch. We dinned over craft cocktails, truffle pasta, beef tartare, lamb and crème brûlée – and had a wonderful long evening savoring the food and the atmosphere.
If you're coming for brunch, expect everything from shakshuka, avocado toast, hamachi crudo, french toast, breakfast cocktails, and so much more. It's a popular place, so make sure to grab your group a reservation!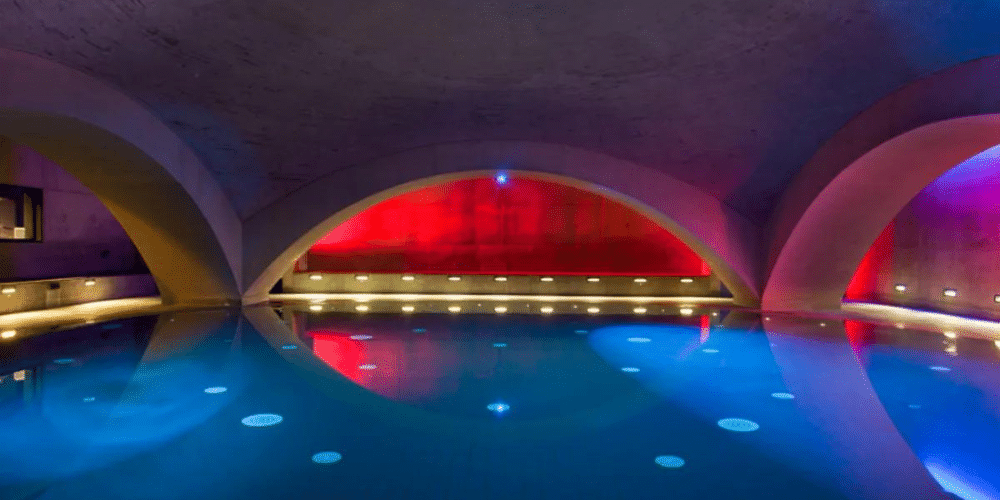 5. Find Zen At Bath Houses
Berlin has a strong "underground" vibe to it, and while a lot of that pull comes from the club scene, but it also comes from the wellness scene.
Wellness spas/bathhouses in Berlin are very different from the spas you find in the United States. They align more with a Korean or Japanese Spa vibe where the facility may be clothing optional, they have cold plunging pools, night swimming, different saunas (dry, wet, etc), floating pools, sound baths and silent areas, and traditional spa treatments and more.
Some of them even have little bars and coffee stations so you can make a whole day out of the spa experience. We spent a morning at the LIQUIDROM and an hour floating in their saltwater pool that had techno music playing under the water was just what I need to cure my jet lag.
If you and your girlfriends do like to go clubbing, I would schedule a visit to the LIQUIDROM (or another spa) for the morning after a night dancing to feel rested and refreshed, the Berlin way.
6. Caffeinate At Cute Cafes
Berlin isn't short of trendy cafes that serve up dang good coffee drinks. Plan on stopping by at least once cute cafe daily for an afternoon pick me up with the girls as you explore the city sights.
Here's some notable spots you'll love:
Greens Coffee Shop: I loved all the plants in this cafe and tall windows to bring in light. It feels like a botanical garden first, a coffee shop second. They have treats like vegan pastries and banana bread to snack on, but their specialty latte menu is where they shine. Think: turmeric lattes, beet lattes, etc.
House of Small Wonder: This insta-famous cafe has a robust menu served in a cozy setting. I loved my potatoes gratin and matcha latte here. We came for just a snack, but everyone else did late brunch here and it looked (and smelled) mouthwatering. Do note that they moved to a new location that does NOT have the spiral staircase.
Bonanza Coffee: This bright and minimal coffee shop prides itself on "unnecessarily good" coffee. They have a few roastery cafes around the city, and some other coffee shops serve their beans so look for them on menus!
7. Celebrate With The Thriving LGBTQ Scene
Berlin has been a haven for queer folks from around the world dating back over 100 years. The community has had ups and down over the course of the wars, but today has a strong and thriving LGBTQ scene ready to welcome you with open arms.
The crown jewel is Berlin Pride (aka CSD Berlin) that takes place usually at the end of July each summer. There's parades, drag walks, workshops, music and so much more.
If you're visiting Berlin during the holiday season as we did, you can't miss the Christmas Avenue market. This LGBTQ Christmas Market is an explosion of color and tinsel that all leads up to a stag where there's frequent drag shows and music (my favorite thing to watch while supping on gluhwein!)
Outside of these main events, the city has tons of queer clubs, gay bars, the Schwules Museum (Gay Museum) to learn about the history of the community here, and gay neighborhoods to explore. This is a great hub to learn more!
8. Take A Street Food Tour With Fork And Walk Berlin
If you're traveling with foodies, you can't miss the amazing (and yummy) walking food tours offered by Fork and Walk Berlin.
I've done food tours all over the world and honestly think this is one of the best ones out there. Justina and I did a Kreuzberg food tour. Our guide, Violeta, took us all over the Kreuzberg neighborhood, and taught us tons of food history, like why Berlin has such a huge Turkish population and culinary influence.
And of course, to food stops we never would have found on our own. Some highlights for me was trying my first currywurst from Ketels (it was so good I made this dish at home!) and my first Manti from a stall at Markthalle Neun.
They do private and group tours. If you are coming with a lot of friends, I would do a private tour. Make sure to book in advance!!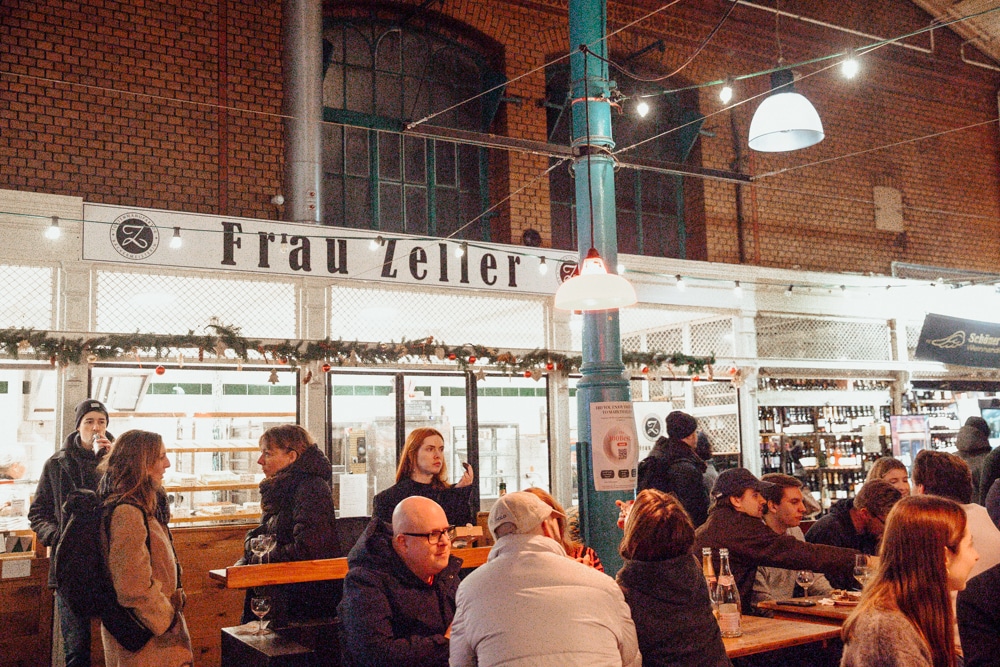 9. Visit Tons Of Historical Sights & Museums
Speaking of learning, there's a LOT of things to see in Berlin and learn about. Since Berlin was a major player in World War II and the Cold War, you'll find tons of museums featuring exhibits around the Nazis, the GDR, spys and more.
But it's not all Cold War and World War II history museums. There's art museums, a national gallery, history museums, science centers, cultural centers and more. Your history and museum loving friends have so many cool options to choose from!
Museum Island
The 5 most popular museums are on Museum Island, which is a UNESCO World Heritage. Museum Island is on Spree Island at the end of Unter den Linden next to the Cathedral (can't miss it) so it's easy to spend a whole day popping over to all of them.
There's the Altes Museum (Old Museum)in the new Humboldt Forum, Neues Museum (New Museum), Alte Nationalgalerie (Old National Gallery), the Bode Museum, and Pergamon Museum. Make sure to use this Berlin Welcome Card to get discounts on Museum Island tickets to save your group some money!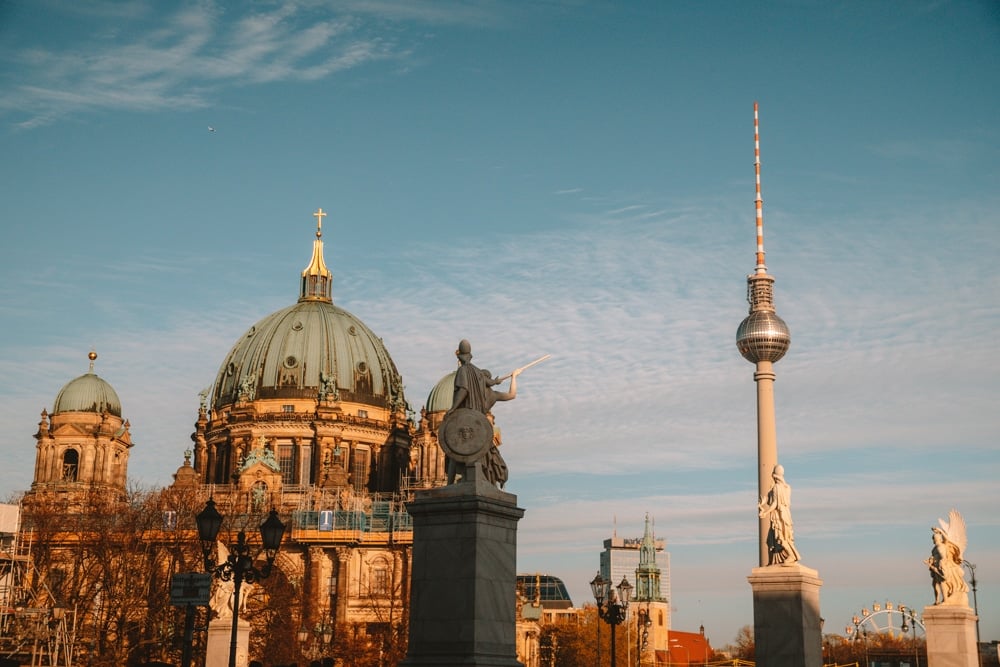 Spy Museum & DDR Museum
Another fun spot to visit is the German Spy Museum where you immersive yourself in the world of spies, and the secret service and even can partake in an interactive laser maze! Another cool interactive museum is the DDR museum which lets you experience what life was like during the Cold War in East Berlin.
Jewish History & Memorials
For Jewish history, there's the Jewish Museum (largest one in Europe) but there's tons of free ways around the city to learn about and honor German Jews. The Holocaust Memorial to the Murdered Jews of Europe sits right by Brandenburg Gate. It's free and open to the public to visit 24/7.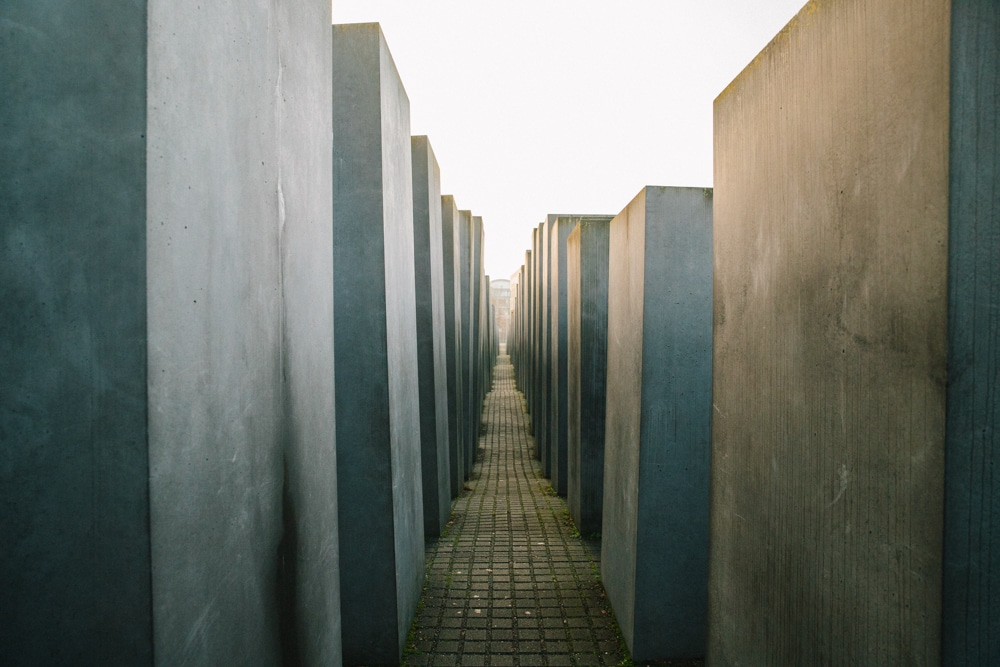 Be prepared for heavy emotions when visiting. It looks small from afar but as you wander further and further in, the pillars almost sort of swallow you up. It's a good thing to visit in the morning when it's less busy and to allow you to sit with the feeling.
Remember: this is a memorial to 6 million murdered people, and it's inappropriate to climb on the pillars, especially for an Instagram photo.
Lastly, keep your eye out for Stolpersteines aka Stumbling Stones around the city. They'll be small square gold blocks in the sidewalk with the names of murdered Jews and other victims of the Holocaust. A person's spirit can live on as long as their name is still said or thought about – so take the time to read each of their names if you pass any.
DARK MATTER
Lastly, you'll probably want to visit DARK MATTER We didn't have time on our trip but I keep seeing this museum all over TikTok and it looks hypnotic.
It's like a club, but for art instead of dancing until 4am. It's described as a multidimensional parallel world of light, space and sound. If you and the crew decide not to go clubbing but still want to experience a club vibe while traveling Berlin, this is the place to go.
10. Visit The Berlin Wall
Even if you don't step foot in a single Berlin museum, you can't miss the East Side Galley, a part of the Berlin Wall that's preserved. It's arguably one of the top Berlin tourist attractions and it's a really cool since it's covered in street art on one side.
In 1961 at the start of the Cold War, the wall was put up to separate West Berlin and the GDR (East Berlin) and it ended up being over 27 miles at one point. It was guarded by soldiers, barbed wire and land mines, so it wasn't something you could just cross. It separated families, friends, works from employers and had a lasting impact on the culture of the city that can still be felt today.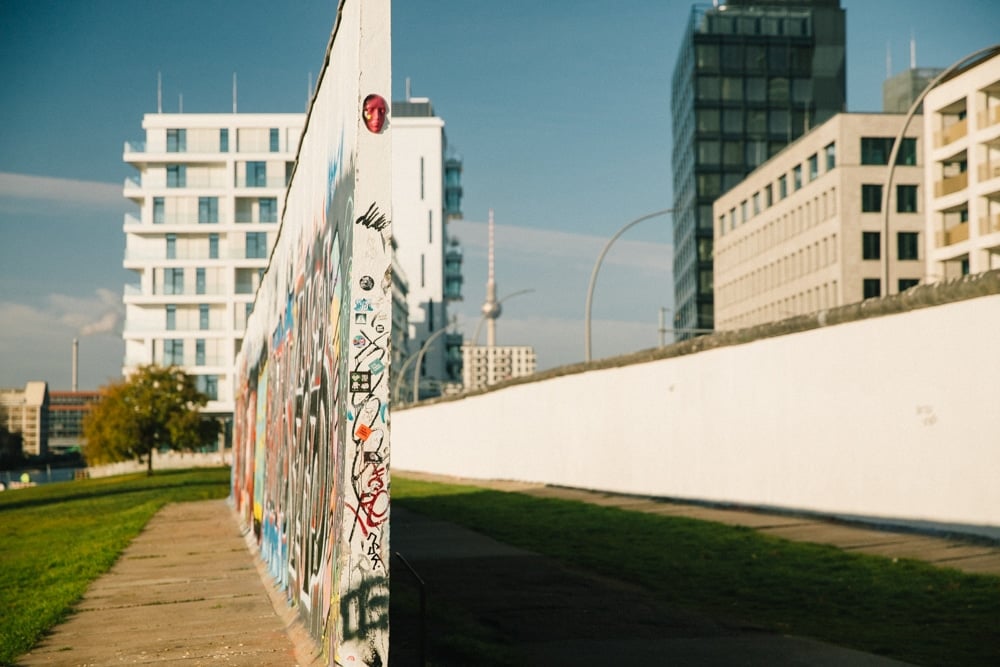 It stood until 1989 when the GDR announced they would let their people cross the wall again. In celebration, people stormed the wall and started tearing it down. This is probably the moment you see a lot in photos. It took another few years for it to formally be taken down.
They left this portion of the wall up as a reminder of what happened. It's free to visit and makes a great spot for photos (especially the famous Fraternal Kiss mural and Berlin murals).
There is also a portion of the wall near Checkpoint Charlie you can visit but prioritize the East Side Gallery if you are running short on time during your trip.
11. Visit German Christmas Markets
If you're visiting Berlin from late November – Christmas, you simply must set aside at least once night to visit the German Christmas Markets! There's German Christmas Markets all over the world but nothing compares to the real thing in Germany.
Berlin has over 70 markets (yes, 70!!) so to help you out in planning, I made a list of my top 11 Berlin Christmas Markets to visit. Put on cute holiday outfits and soak up all the holiday vibes together!
Most don't require tickets so if you're looking for places to visit in Berlin for free, you can always wander around the markets, though it's 100% more fun when you buy some gluhwein and snacks.
12. Take A Boat Tour on Spree River
If you're visiting in the summer, you'll want to take a boat tour on the Spree River! Since I went in the winter, we didn't do this, but I loved all the canal tours when I lived in Copenhagen so I know these are fun.
Seeing a city by water is such a unique perspective. This boat tour is affordable, seated and can accommodate large groups. I recommend taking it on your first or second day in Berlin so you can get the lay of the land and learn some fast facts about the city.
If instead of boats you wanted to do bike tours, those are available, too!
13. Stroll The Charlottenburg Palace
One of the top things to do in Berlin is visiting the Prussian Charlottenburg Palace, the former home of Sophie Charlotte, King Friedrich I and King Friedrich II during the 17th and 18th centuries.
It's a unique palace because it was raided during the 1943 Berlin bombings in World War II. Somehow the building still stands, along with a lot of the interior design aspects like paint and motifs. But almost all the art and furniture were stolen so furnishings inside are borrowed.
There's some really beautiful rooms, and Justina and I were both humming the Beauty and the Beast theme song while wandering the halls since it gives major royal vibes despite its war history.
If you're looking for fun things to do in Berlin when it rains or is really cold out, this is the spot to beeline to. But, if you come in the spring and summer do set aside time to explore the beautiful gardens and pond outside the palace as well. In the fall you can find stunning foliage here, too!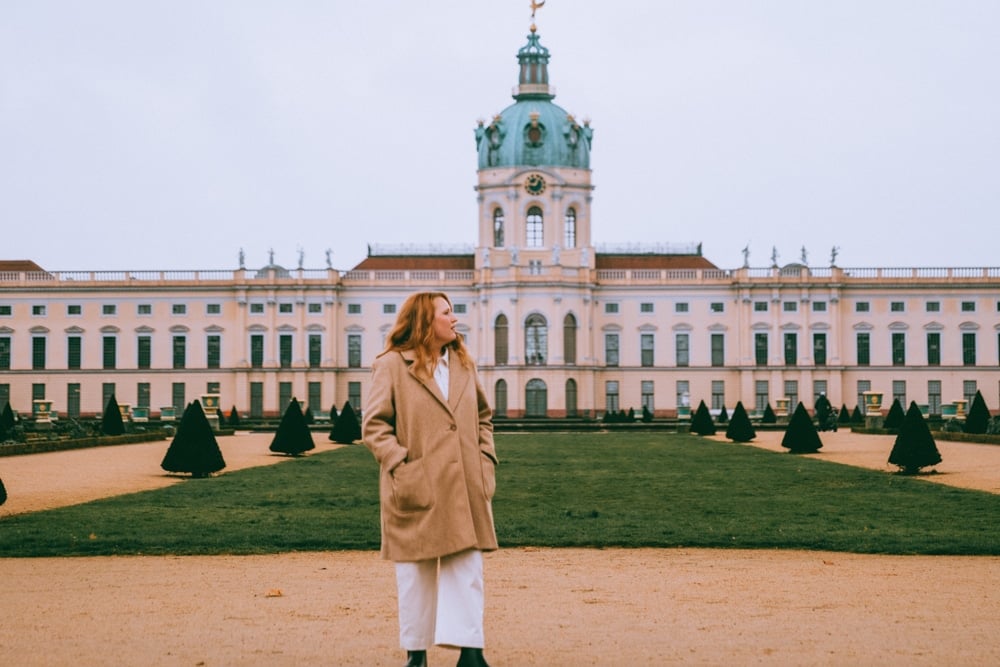 14. Berlin Botanical Gardens
If you have any plant ladies in your group, head to the Berlin Botanical Gardens. They have a stunning indoor conservatory but also a lake, outdoor gardens and trails.
And, during the holidays, they host a magical light show called Christmas Garden. You can wander the gardens all decked out in holiday lights!
15. Day Trip To Lakes
If you're visiting Berlin in the summer and looking to cool off, take a day trip to one of the nearby lakes! These parks have swimmable waters perfect to take a dip in on a hot summer day.
Some of them are more formal sandy beaches while others are corners in the woods, but all are equally fun. Bring some drinks, snacks and hang out with the locals. Find a list of all the best lakes here.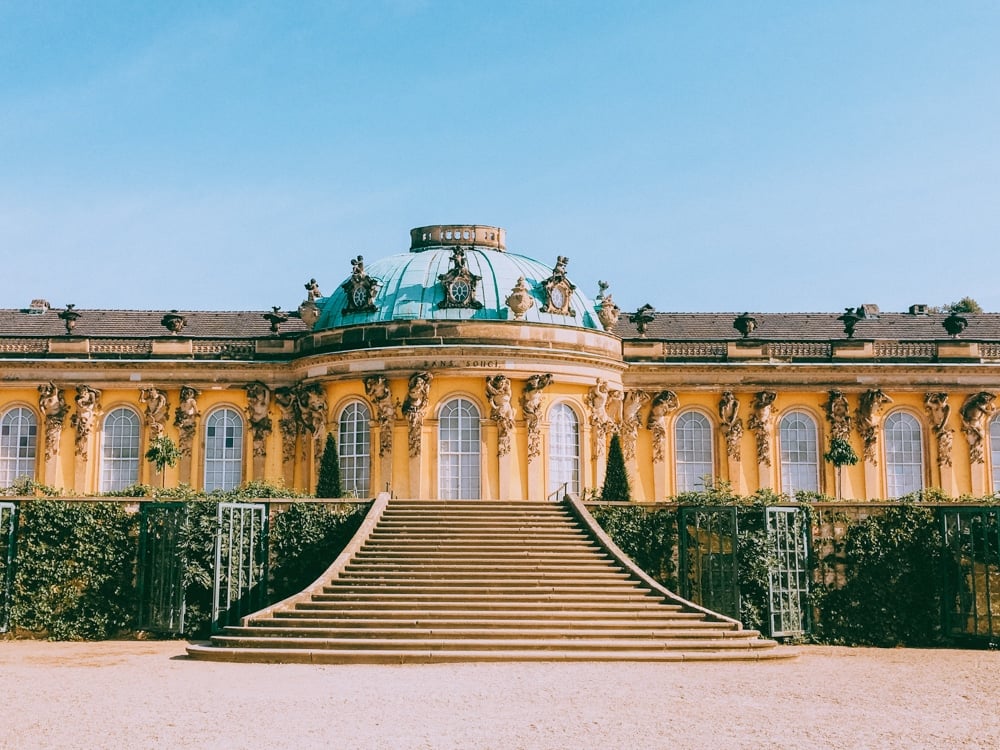 16. Day Trip To Peacock Island House
Berlin's historic Peacock Island House is utterly unique and insanely romantic. Hey, it is a white castle with peacocks running around it after all!!
It was built by Friedrich Wilhelm II, King of Prussia and despite Charlottenburg Palace (and much of Berlin) being destroyed in the 40's, the island and Peacock House was untouched. You'll have to take a ferry to get there, and make sure to wear something cute (it's a great place for photos together!)
Alternatively, head to the Potsdam Sanssouci Palace, Friedrich the Great's summer palace. We didn't get a chance to go (and, it was also winter with gardens not in bloom) but I can't wait to come back to Germany and visit this palace.
It's so insanely dreamy and you'll love the day trip from Berlin to visit it!
17. Full of Photo Spots
Speaking of photos, there tons of cool Instagram spots in Berlin to visit for photos. Many of them I've already mentioned here, but here's a quick list of spots we loved to snap nice photos:
Brandenburg Gate: Probably THE most iconic Berlin sight. Best time for photos is first thing in the morning people other people arrive.
Red Bridge / The Oberbaum Bridge: This bridge crossed the River spree and connects Friedrichshain and Kreuzberg, which was a dividing line between West and East Berlin in the Cold War. The underside of it makes great Gothic-like photos, and you can cross to the Kreuzberg and find a unique angle of the bridge there (pictured)
German Parliament & The Reichstag: Right next door to Brandenburg Gate is The Reichstag which has a neat glass dome.
The Greens Cafe: Again, I LOVED the vibe of this cafe and we took a lot of photos!
Schlossbrücke: This bridge connects Museum Island to West Berlin. It has a great view of the Berliner Dom which is best to take photos of at golden hour (sunrise or sunset).
Oranienburger Straße Area: We loved the feel of this neighborhood. It's the most Old "European" feeling part of the city we found (remember, 70% of Berlin was destroyed in WWII so it doesn't always look like old Europe. These buildings do!) Wander around and find cool street corners, cafes and bookstores.
18. Sip Craft Cocktails At House of Gin
I'm a gin girlie so I love a good gin bar. There's been almost a gin renaissance happening all over the world, and Germany is one of the countries hopping on craft gin.
House Gin is probably the best gin bar in the city (and like, one of the best bars in Berlin period.) It's in the bottom of Hotel Palace Berlin, and I am still thinking about the cocktails we had here.
They put so much thought and care into the drinks here. My favorite drink was this peach gin and champagne cocktail with sorbet — like, a boozy ice cream smoothie almost? LOVED. The whole bar has this rad 1920's vibe to it, so it's a fun spot for happy hour with the girls.
19. Berlin Ice Bar
Another neat spot for drinks is the Ice Bar. We didn't go to this in Berlin, but I had a chance to visit the Ice Bar in Stockholm last summer and it's really fun.
It's exactly what it sounds like: a bar entirely made of ice. You get coats and gloves to stay warm inside, and even the cocktails are served in ice glasses. Since I went to the bar in Sweden they played a lot of ABBA, but I'm guessing Berlin plays more techno music to align with the club scene.
It's something to do at least once in your life. There are ice bars in cities around the world but if you haven't visited one yet, book tickets to the Berlin Ice Bar online in advance and pop over for a happy hour drink one day. It's extra nice in the summer!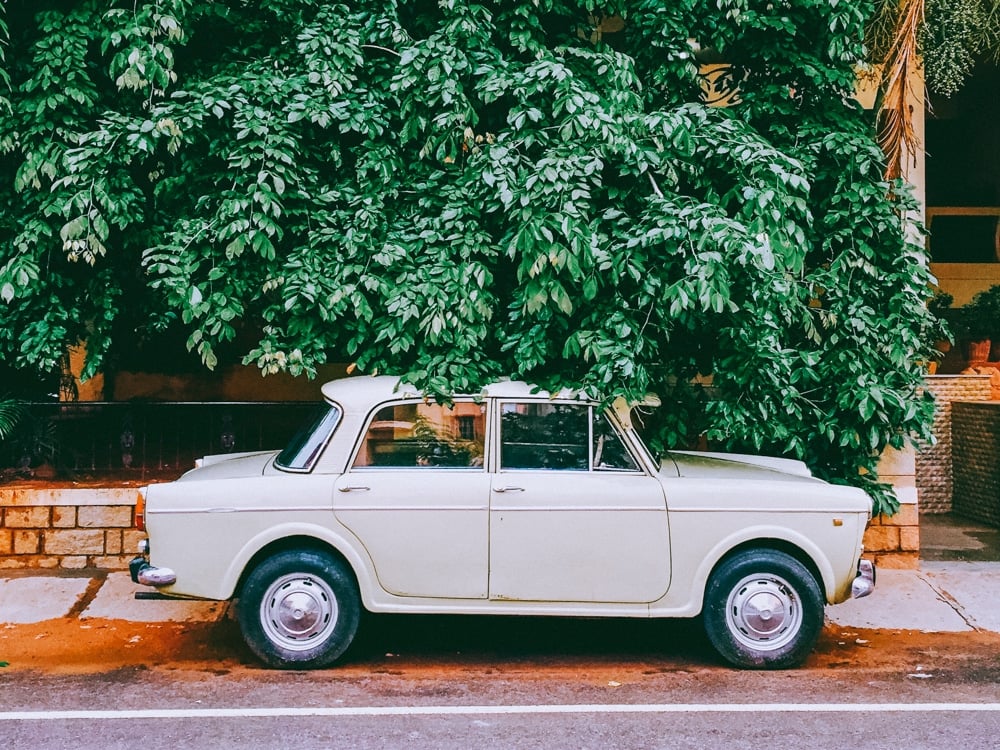 20. Trabi Safari
Lastly, take a self guided Trabi cruise! Trabis are these cute little colorful cars that were made in East Germany during the Cold War.
There's a Trabi company that lets tourists rent them so they can drive around the city with an audio guide and lead guide. HOW CUTE DOES THAT SOUND?! We didn't do this but I would love to next time.
More Questions You May Have About Traveling Berlin
For all the Virgos in the group, here's more answers to questions you may have about visiting the city.
Is 3 days long enough for Berlin?
Yes! I think 4 is better if you are visiting in the holidays so you can see more Christmas markets, but you can get a crash course on the city during a long weekend if that's all you have.
Is Berlin Walkable
Yes and no. There's no huge hills like here in San Francisco (it's mostly flat) so you can easily walk to many of the sights. But it's a large city and things are spread out.
It's best to plan on walking and taking public transportation.
Is Berlin Friendly To Tourists?
From personal experience from visiting Germany a few times, I find Germans to be friendly but maybe more blunt than Americans are used to. They aren't rude like Paris gets a reputation for, so don't worry! Just expect a more direct form of communication.
And most people do speak English, so learn the basics but don't feel like you need to carry a whole convo in German to get anything done.
What Is the best time to visit Berlin?
It's a huge vibrant city with events happening all year. That being said, I think summer is great if you want long daylight, warm temps and lazy days hanging in the parks or seeing sights. Plus, PRIDE is in July which is fun!
But, they get amazing fall foliage, so it's a great spot to visit in October. And of course, come late November and December you get all the Christmas Markets!
What Should We Wear To Berlin?
This totally depends on the time of year you visit! Summers get in the 70's and 80's F, while winters can get down to the 20's. Berliners tend to dress in neutrals. Picture what you would wear on a trip to NYC and wear that if you want to blend in!
No matter what season, you'll want to bring:
Comfy walking shoes to explore all day in (I love Rothy's!)
An anti-theft travel purse (these are the list of our team's fave purses)
Clubbing outfits if you plan on going
External phone charger for long days out
Sunscreen
Face mask (still required on public transport)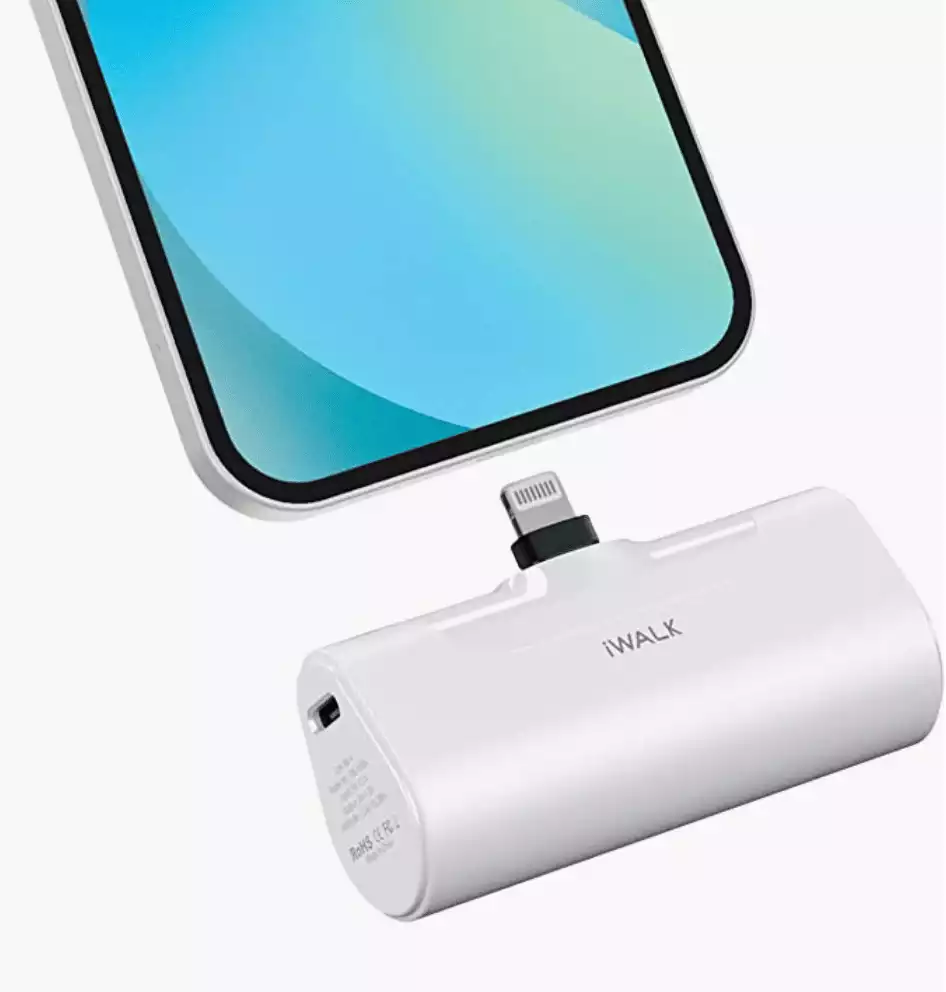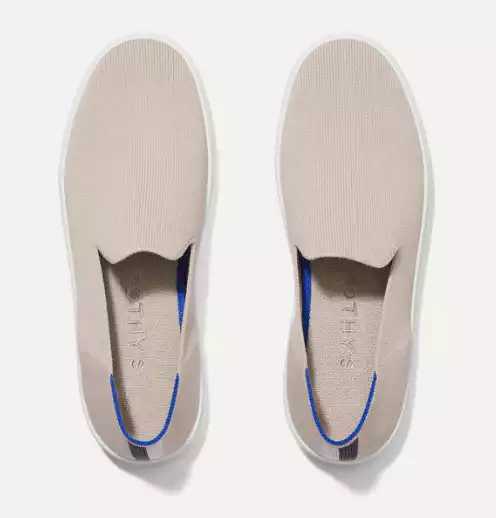 Kara's Fave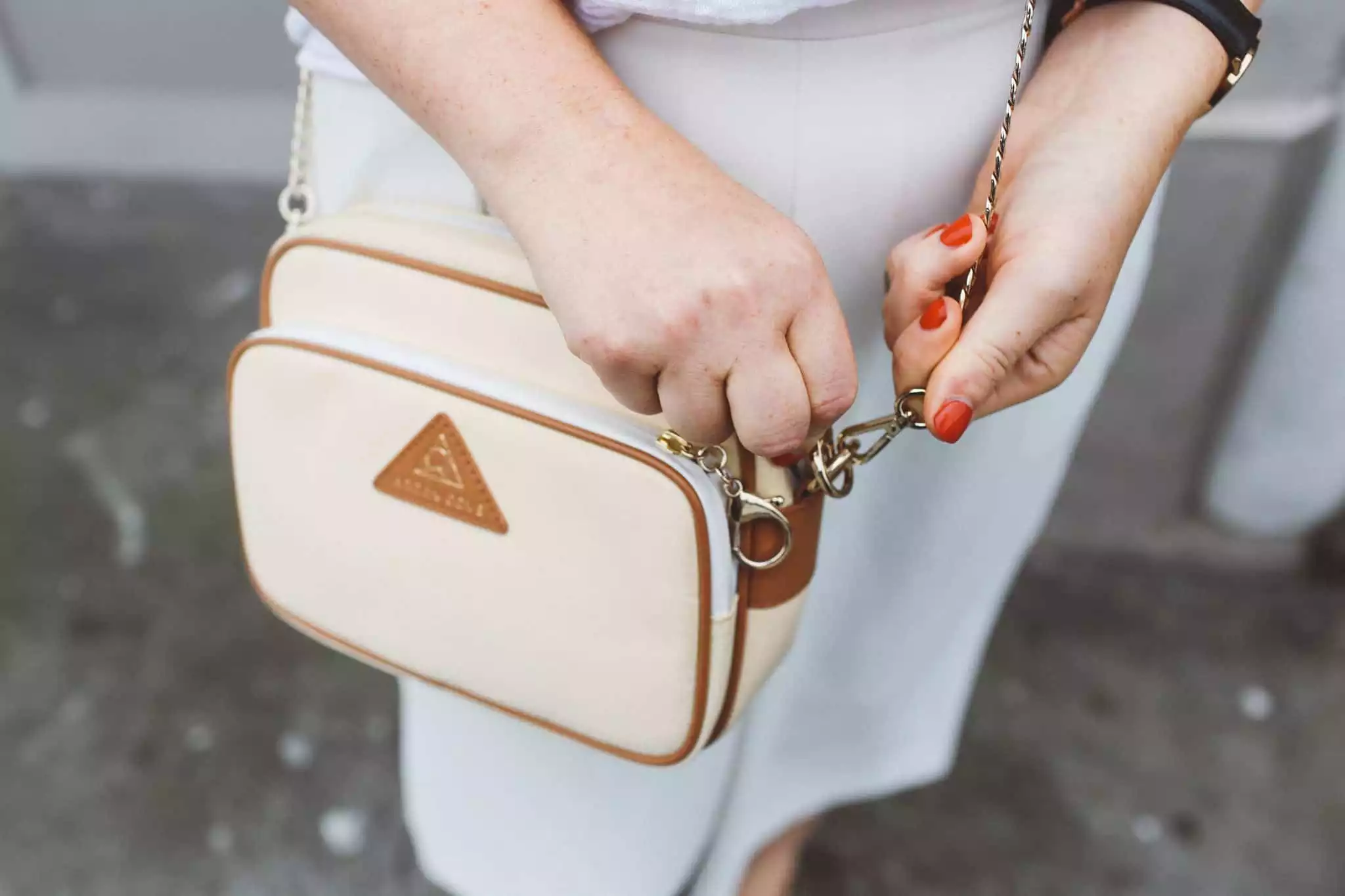 Arden Cove Anti-Theft Cross-Body Bag
Arden Cove offers some of the best anti-theft purses for international travel. They're stylish and functional and you can fit so much stuff in these purses. Plus, they're waterproof and slash-proof. I bring mine on all my trips.
Shop Now
Our Review
I hope all these insider tips help you find tons of fun places to visit in Berlin with you and the girls! If you have any tips to add, drop a comment below so everyone can see.
Happy adventures…