We hear a lot online lately about following the moon phases and how the lunar cycle can be a powerful tool for self-care and manifestation.
In today's article, we're going to be breaking down why you might want to specifically celebrate the new moon, some new moon ritual basics for beginners.
What is the New Moon?
The new moon is the phase each month when the moon is completely dark in the sky. These are the darkest nights throughout the year when there is absolutely no moonlight.
That's because the sun and the moon are exactly aligned in the sky on this day. The moon actually does not give off any light of its own; it merely reflects the sun's light.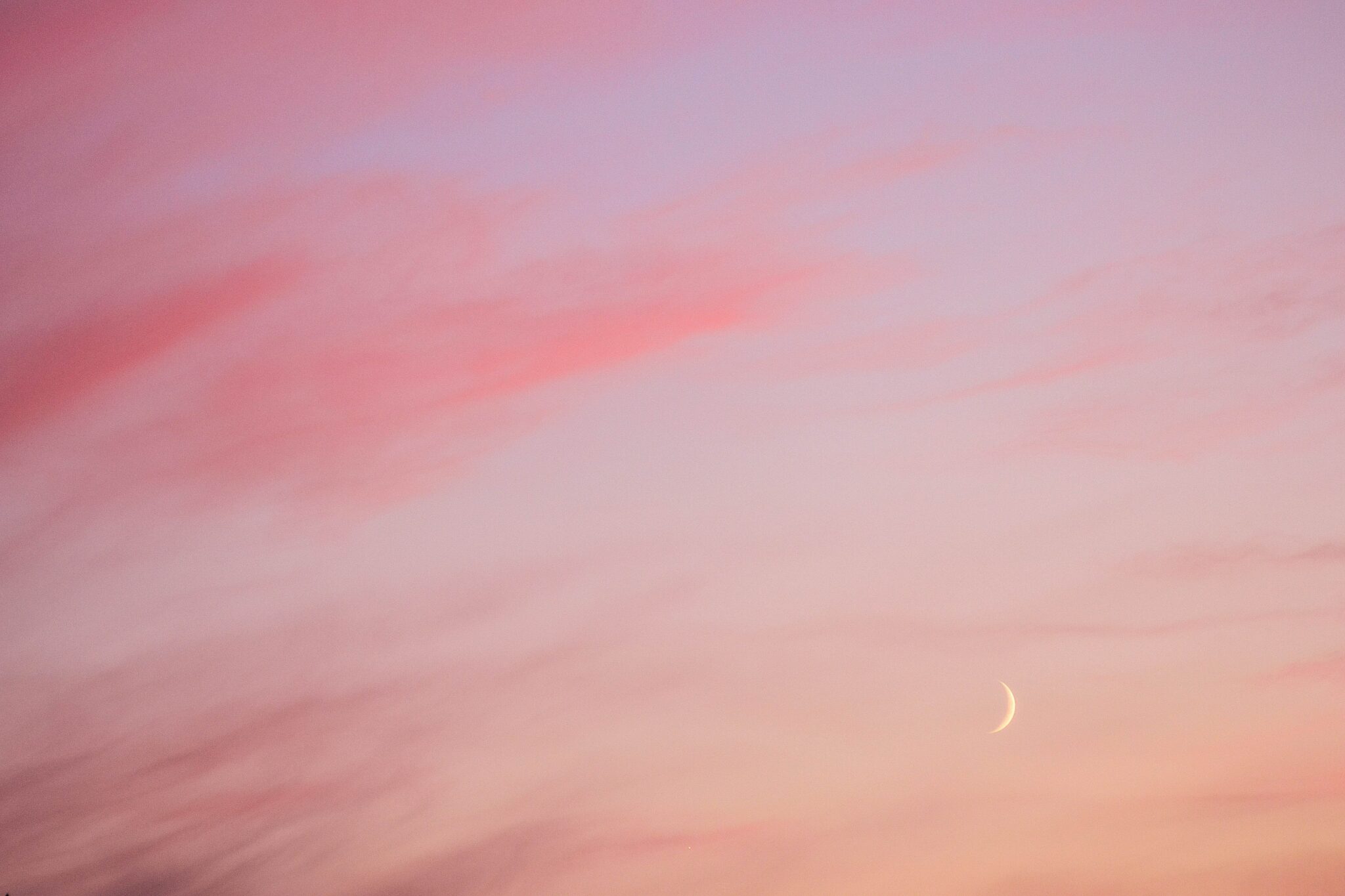 We see different portions of the moon at different times of the month because the angle between the sun and moon is shifting.
At the full moon, the sun and moon are exactly opposite one another, so the sun can shine on the full face of the moon without any obstructions.
But at the new moon phase, the sun and moon are exactly lined up from our perspective on earth, so no light is reflected back down to us.
This is significant astrologically because it means that the sun and moon are aligned at the exact same degree of the same zodiac sign.
Each month, we have a new moon in the same sign as the sun – so, during Aquarius season in January/February each year, we have a new moon in Aquarius.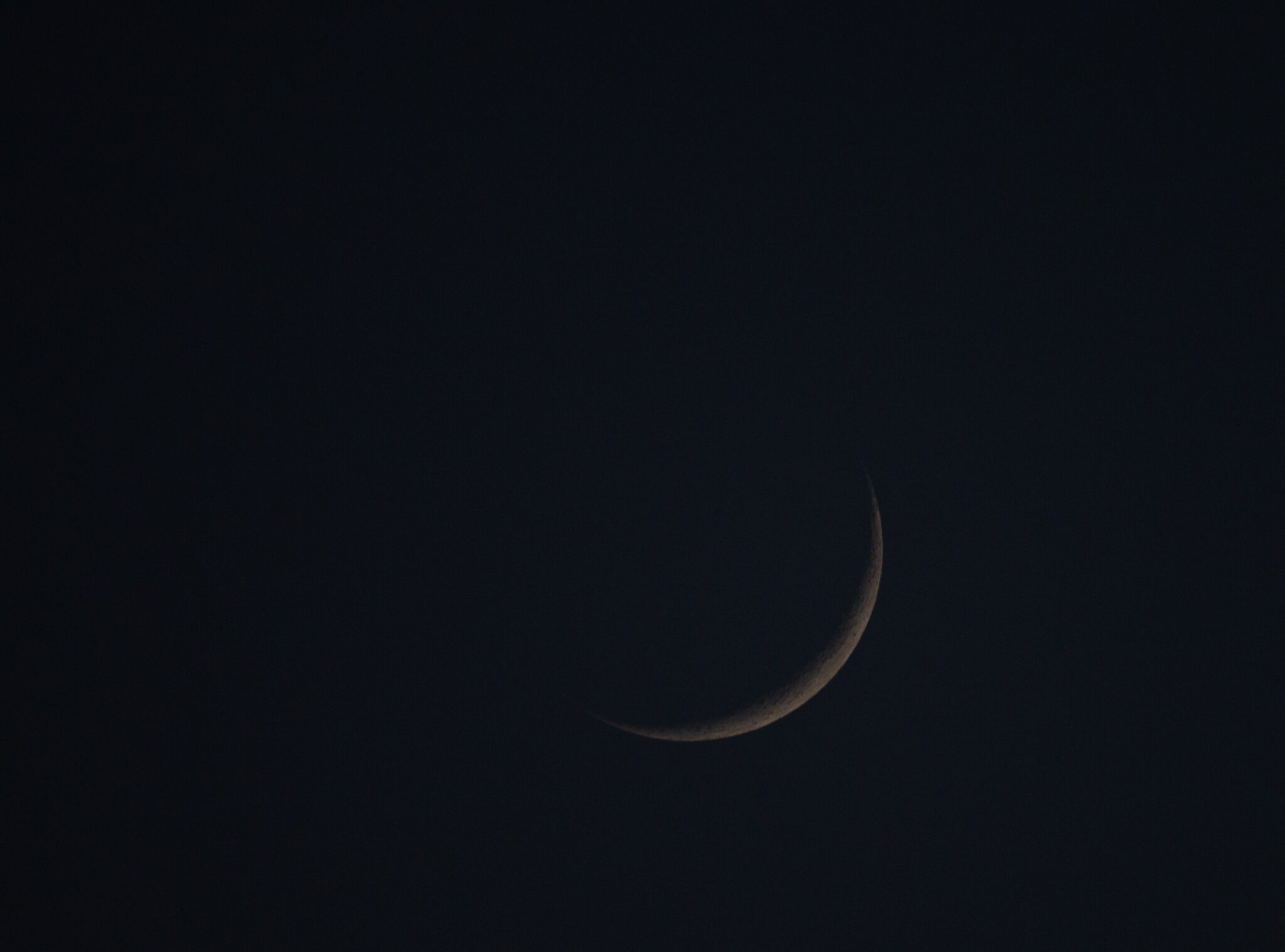 During Taurus season in April/May, we have a new moon in Taurus and so on. The Lunar New Year from Chinese and other Asian cultures is also based on the new moon in late January or early February and is a wonderful example of ancient new moon rituals that are still practiced today.
What Does The New Moon Represent?
The new moon represents a fresh start each month. New moon energy is all about new beginnings and setting intentions for the month ahead.
They can occur on any day of the month but represent a fresh start whenever you need one – not just the first of the month or the new year but all year long.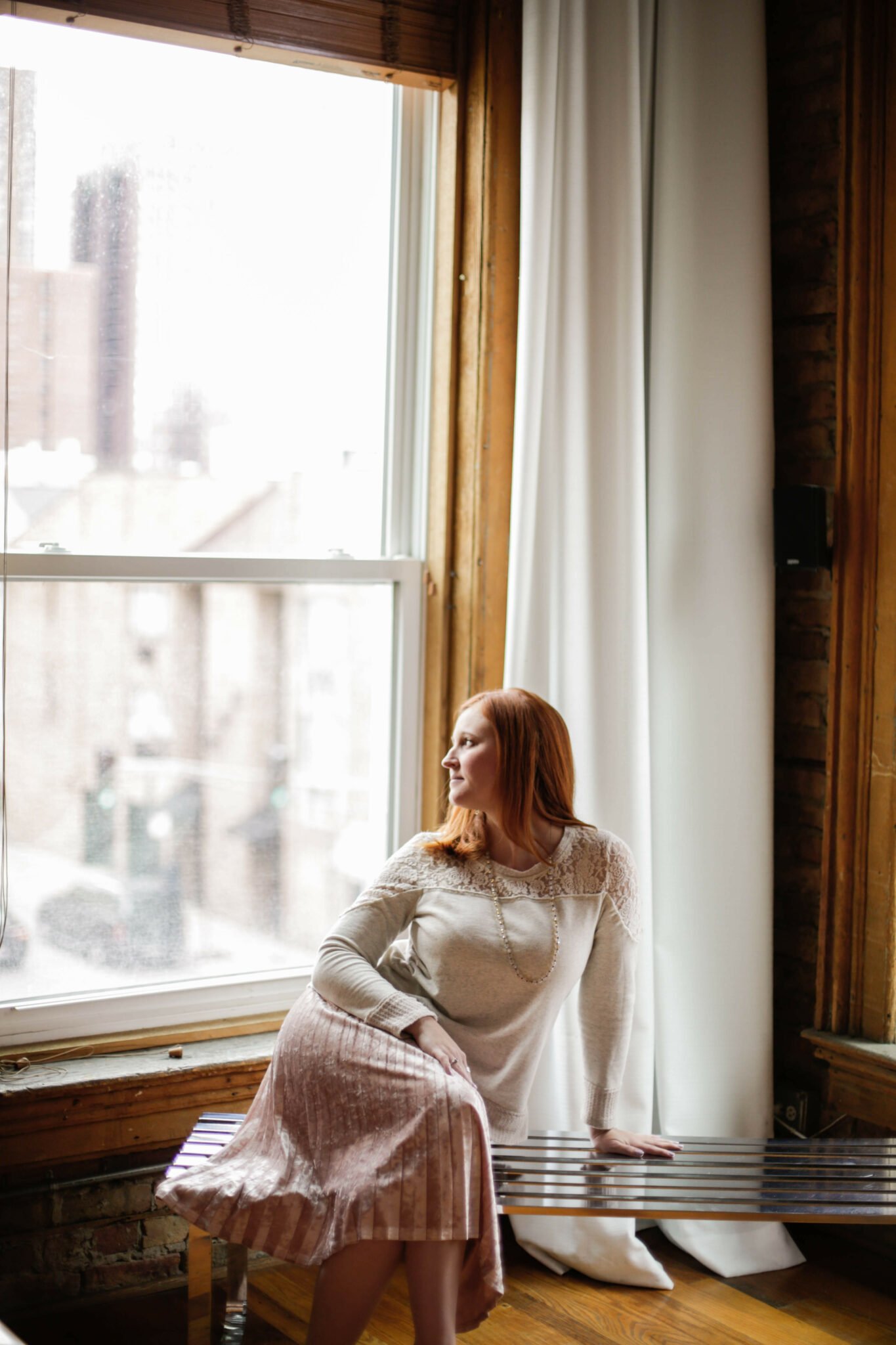 You might be wondering when to perform new moon rituals. It's perfectly okay if you miss the exact new moon! The energy of the new moon lingers for at least about a day before and a day after the exact date.
Even if it's outside of that window by a couple days, feel free to practice your rituals whenever it feels right when you have the time, energy, and desire to do so.
New Moon vs. Full Moon Rituals
If you're exploring working with the moon phases, I would recommend focusing primarily on the new and full moons. These are the two main phases of the moon, which each last approximately three days.
The rest of the month, we are in either the waxing moon phase, (between the new and full moon), or the waning moon phase, (between the full and new moon.) These are significant and still have powerful energy to share with us, but you can think of the new and full moons as the peaks of the lunar cycle.
At the new moons, we focus on setting intentions. This is the beginning of a new cycle, where we are aligning with the seasonal, solar, and lunar energy to call in what we most desire.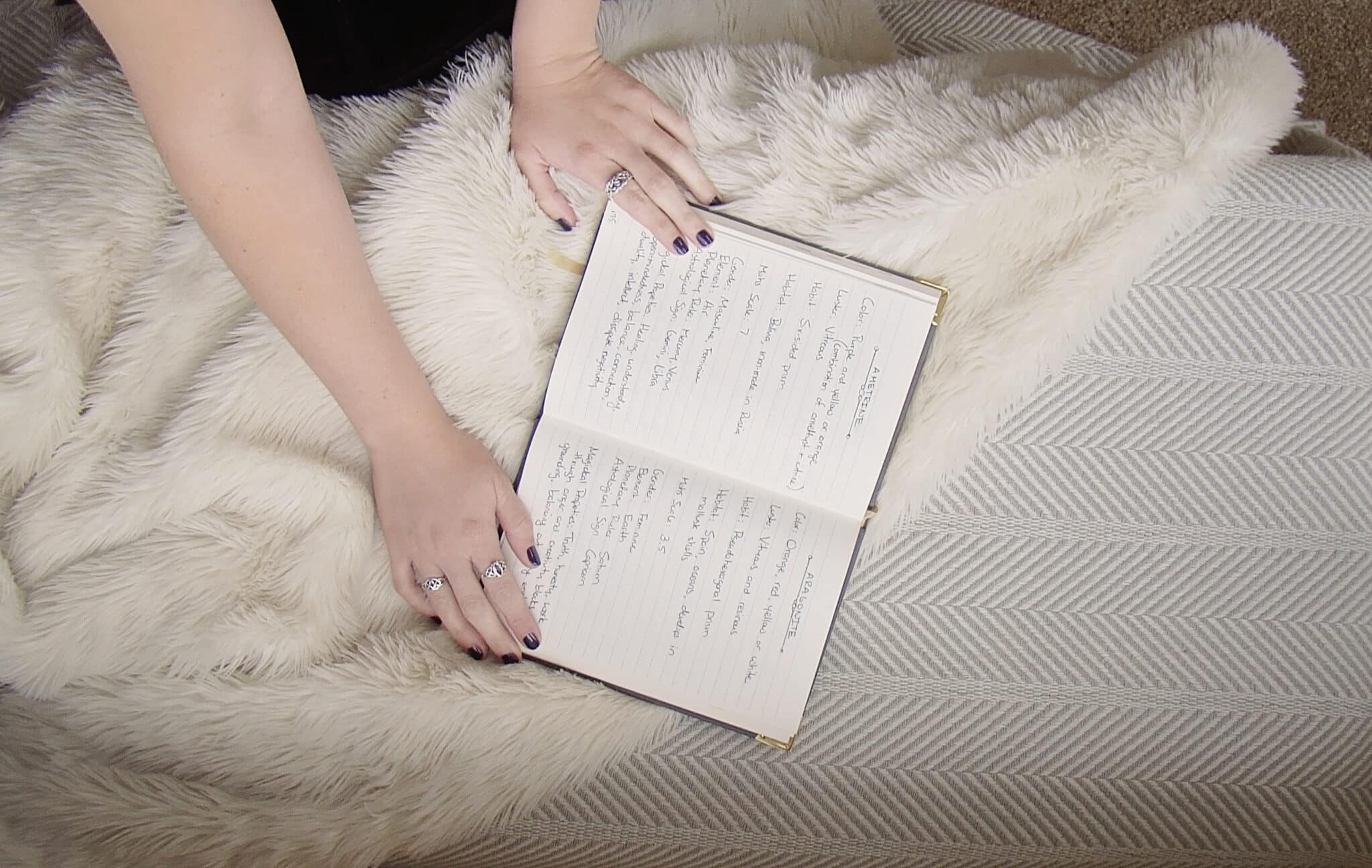 This is a wonderful time for manifesting, although it's important to take action on what we desire as well as to put it out into the universe. Think of this as the phase where we plant seeds, which will need tending and care in order to grow and blossom.
At the full moon, we focus on celebration and gratitude. You'll often hear people on WitchTok and the like say that the full moon energy is for releasing and it's true that there are many people who like to use this lunar phase for that purpose. (And if you intuitively feel that's how you want to use it, then you should trust that inner wisdom.)
However, energetically, the full moon is about culmination and the celebration of everything we've received, manifested, and created.
The time to let go of expectations and what's no longer serving us will come during the waning moon, but this brief full moon period is about being in the energy of gratitude and abundance.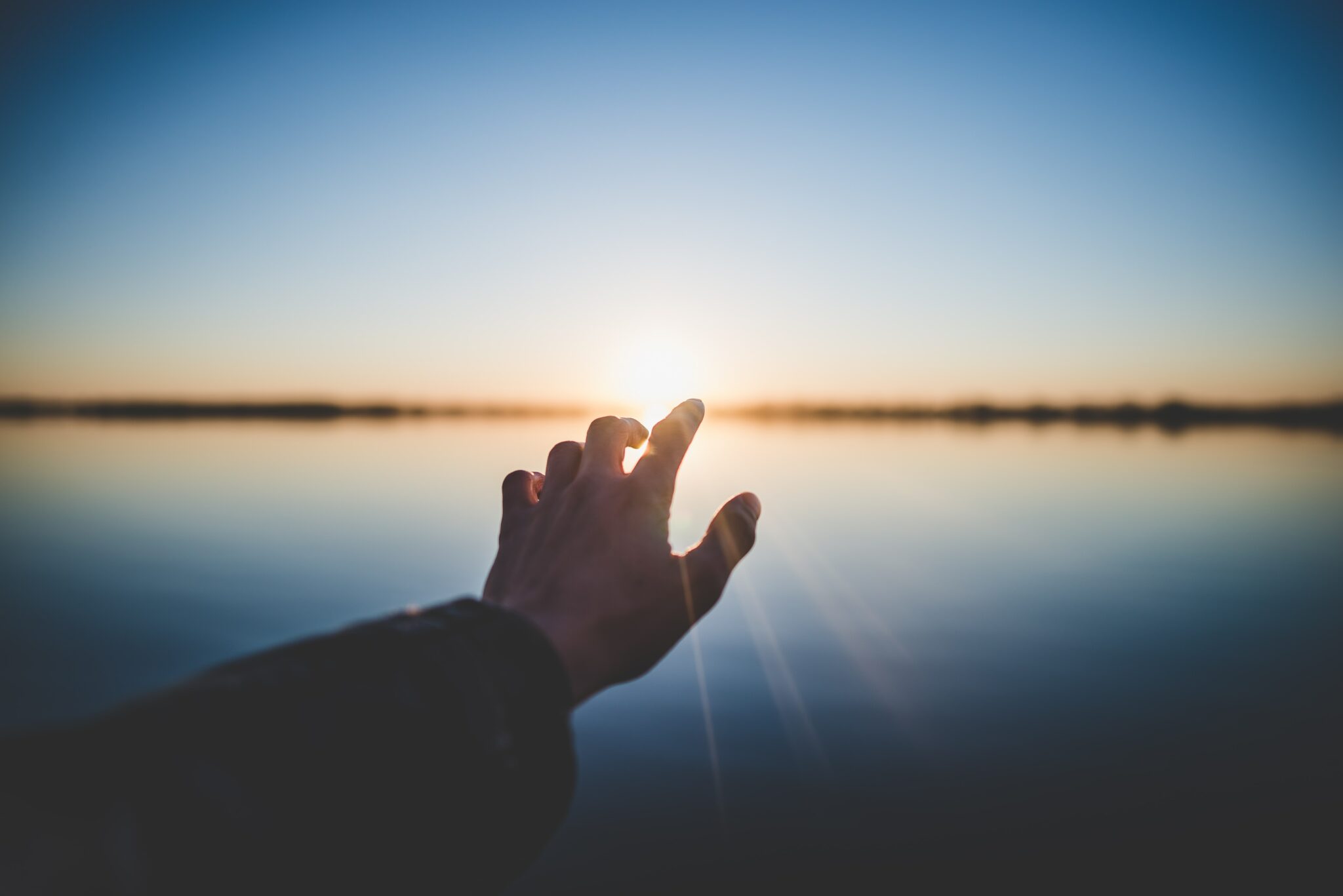 I think this is a really essential step in the manifestation process that's often skipped over – actually celebrating what we've achieved, (big or small, even if you haven't fully manifested the intention you set yet).
I think it's totally valid to just celebrate one phase if that's all you feel you have the time, energy, and capacity for, so if you feel particularly drawn to the new moon, the full moon, or another phase, then that's what you should focus on.
If you're looking to stretch your spiritual wings a bit though, then flow with the new and full moons to take a more holistic approach to your lunar practice.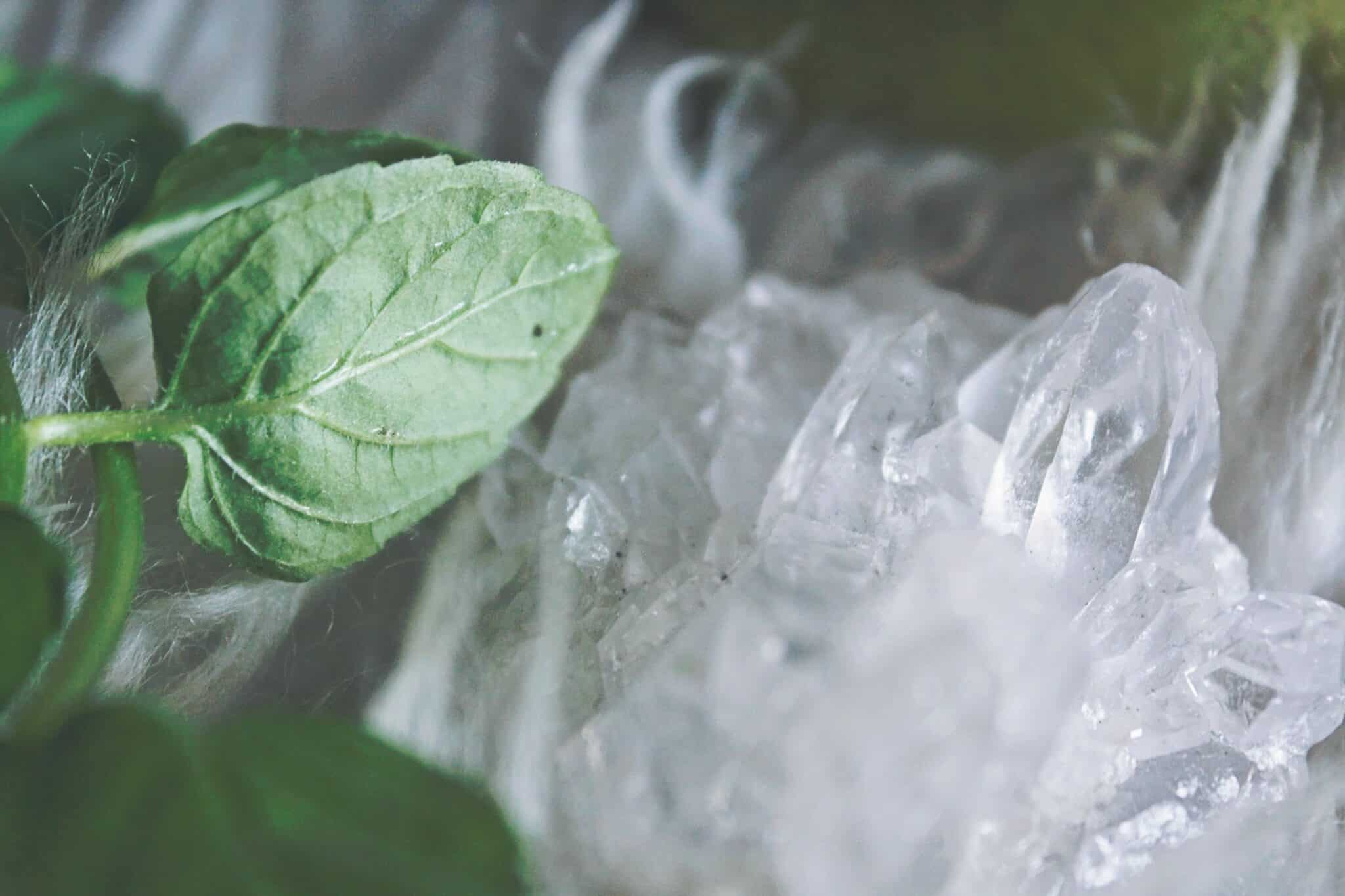 New Moon Intentions
So, what do we actually do at the new moon? I know that "intention setting" can be a little woo and jargon-y so let's take a look at what this actually entails.
The new moon is the perfect time to go within, reflect, and discover what it is you actually want. Maybe this is something you're doing once or twice a year right now – maybe in January or around your birthday.
But if you've ever felt like you set new year's resolutions or one year goals, or even a five year plan, and it never pans out… then the new moon each month can help!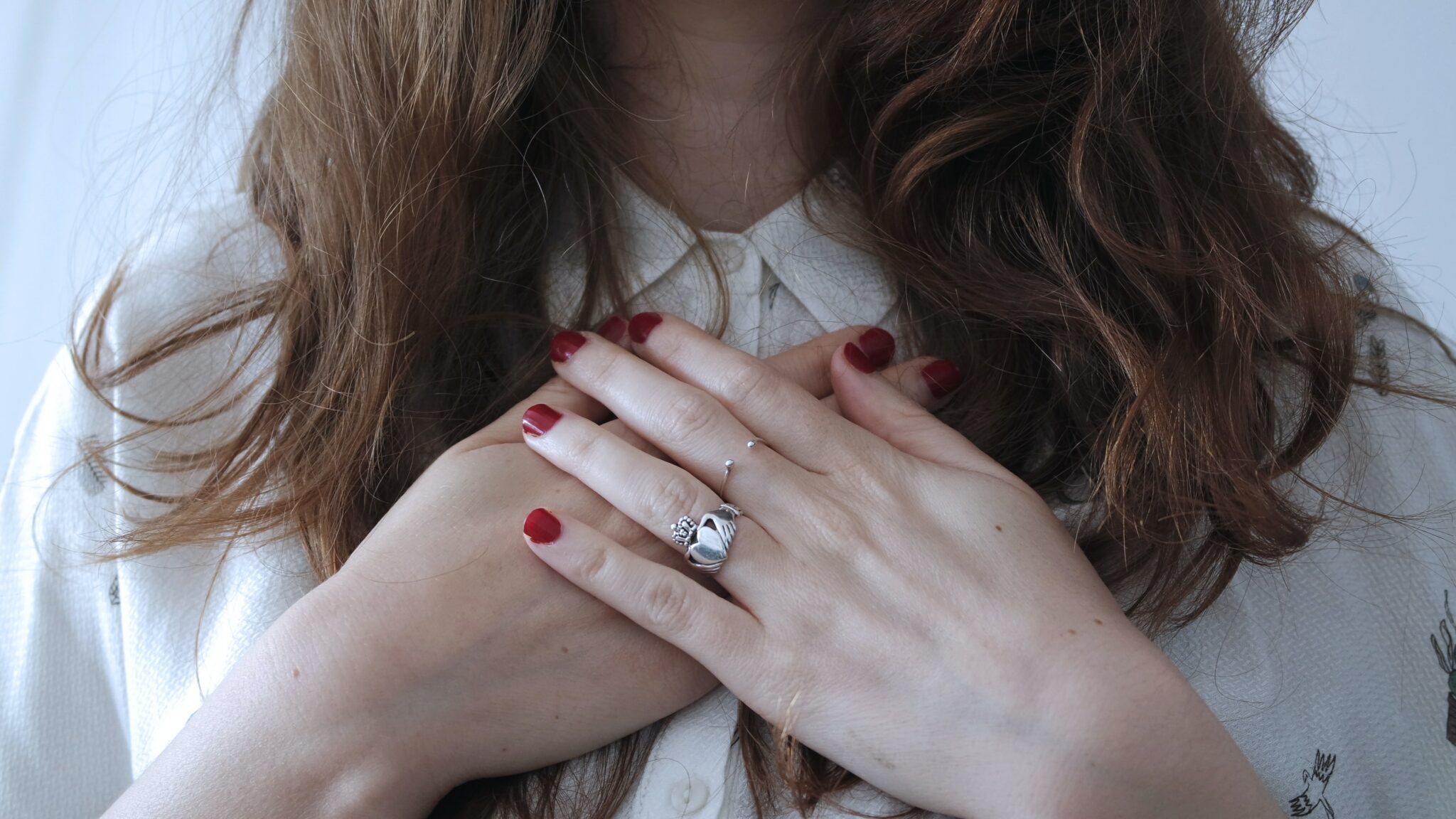 One of the things I love about the moon phases is that they give you an opportunity to check in with yourself, to reflect, and to readjust your focus on a regular basis.
It's so easy to get caught up in the hustle of productivity and the pressure of modern life and to lose sight of our goals.
Maybe the goals you set at the start of the year aren't true for you anymore and you're hustling for something you no longer even want.
Or maybe you've gotten off track and are taking actions that aren't taking you where you want to go.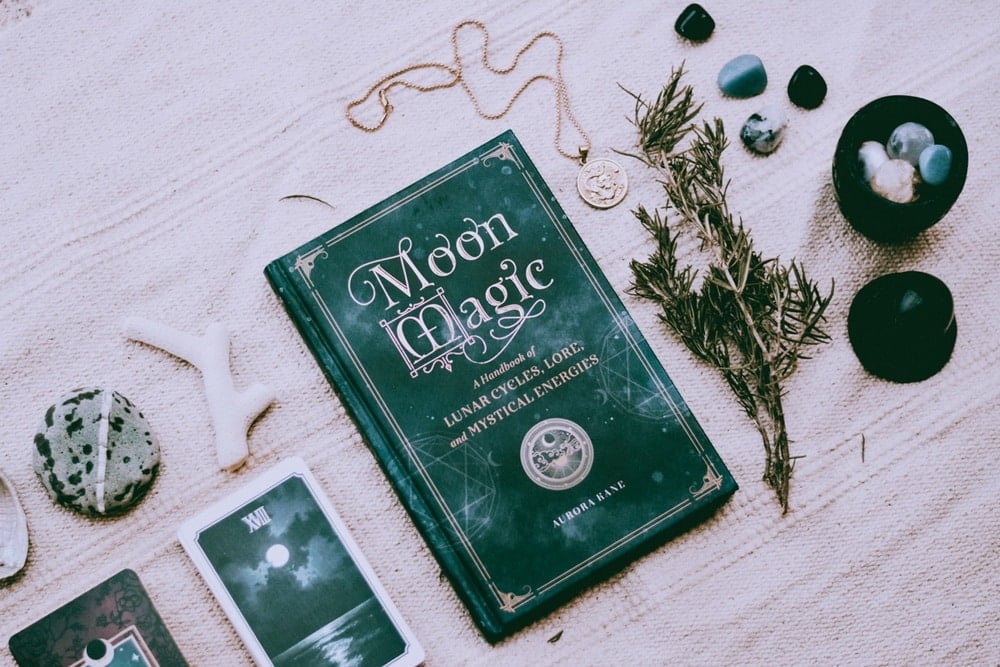 The new moon gives you a chance to drop into your body and your heart, to connect with your intuition, and to ask yourself what your goals truly are right now.
This can be helpful for life, business, and so much more. New moon rituals for manifestation can help you call in a new job, a new relationship, or whatever your dream life entails.
But setting new moon intentions is not just about manifesting things or even experiences in your life. It's also an opportunity for self-care.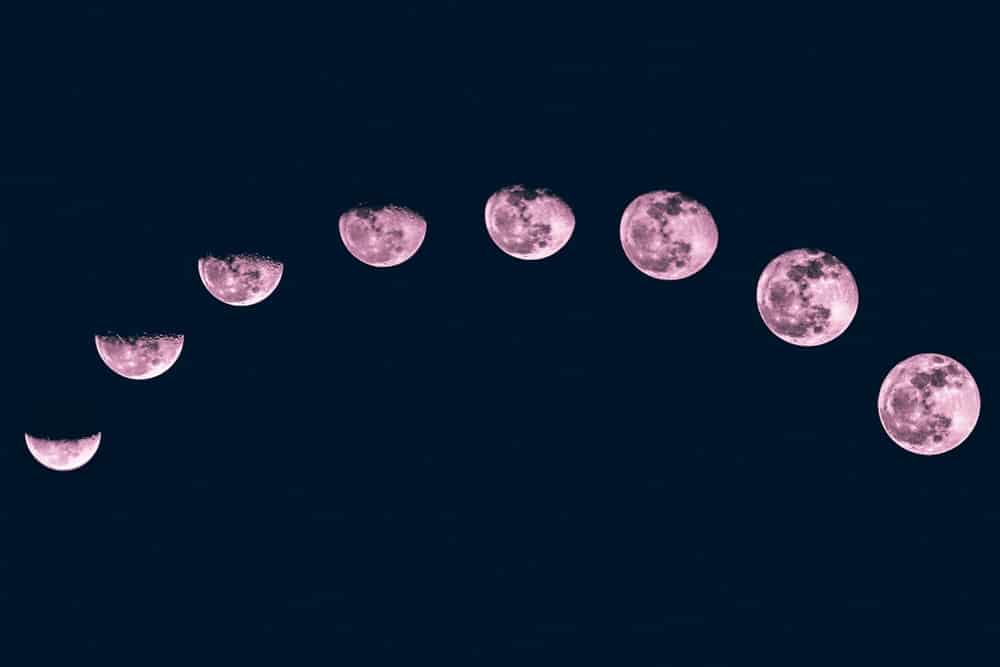 The new moon is the darkest night of the month, so there's this almost womb-like energy that occurs during this phase.
It's an invitation to truly go within and connect with our intuition. This is really what a new moon means spiritually – to go into the dark in order to discover our true desires.
How To Perform A New Moon Ritual
As I always like to say, there are no rules in witchcraft and that goes for the moon phases, too. Your new moon rituals can look and feel however you want them to. Here are a few good guidelines to get you started, though:
Think about your sacred space. You can do a ritual anywhere, wearing anything, and with anyone around – it can even just be you sitting there thinking about your intentions for the month.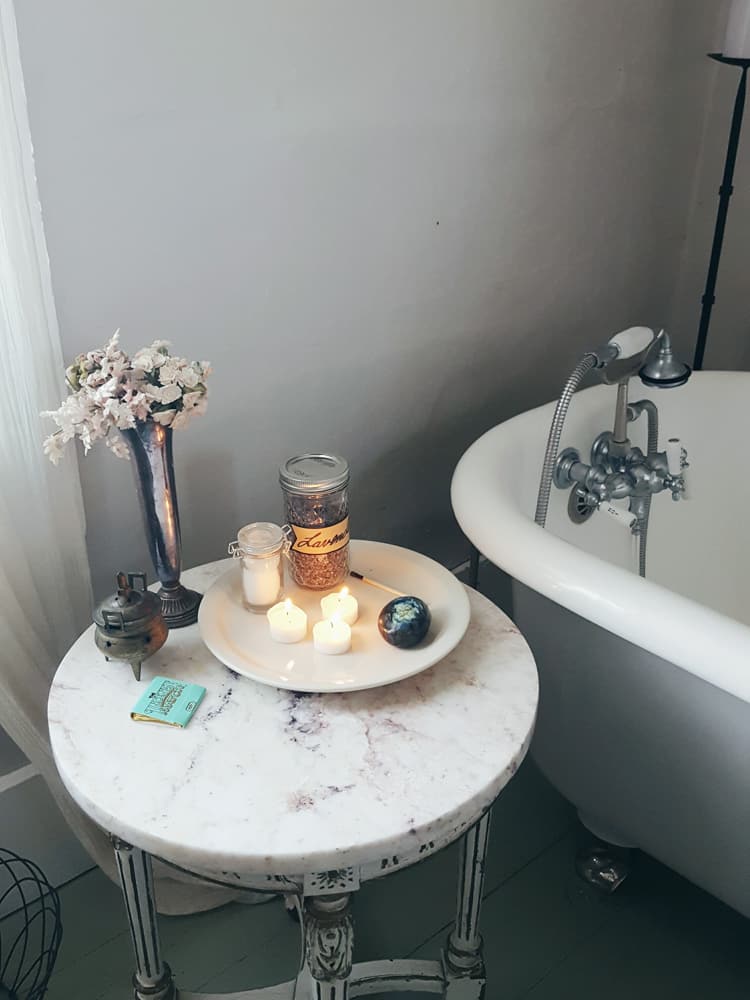 But if you want to really make this a self-care practice and feel that you can connect with your intuition, higher self, or even spirit guides, then sacred space is going to be an important aspect.
How To Prepare For New Moon Rituals
Sacred space can be created anywhere. It just needs to feel like a space that is meaningful to you, that makes you feel grounded, and that doesn't have a lot of mundane distractions around.
It might be as simple as cleaning off the kitchen table of clutter, setting out a few candles and crystals, and sitting down to meditate and journal there.
Or, you might want to set up your own totally separate sacred space. I have a permanent altar in my bedroom where I do most of my meditation, journaling, and ritual and spellwork. It could be a corner of your nightstand or vanity or a whole spare room.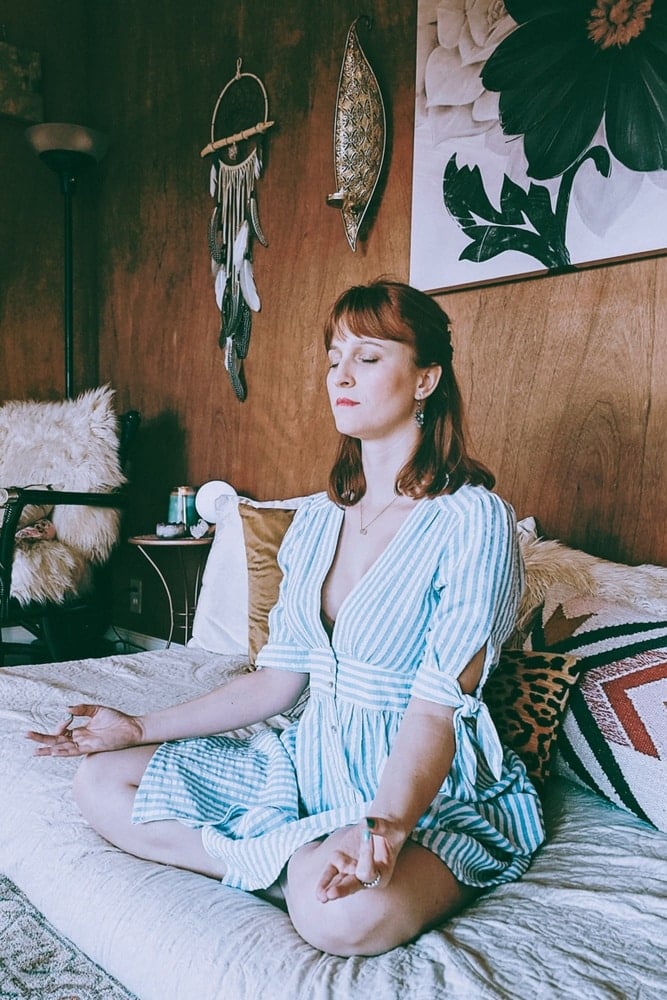 It could be a park bench or your backyard. Dedicate as much space to your practice as you feel called to or have available – but also, don't let a lack of space hold you back, as you truly have everything sacred you need inside of you!
10 Simple New Moon Rituals To Try
Once you've figured out the space for your ritual, you'll want to consider what activities you will include in your practice. A new moon ritual can be very, very simple if you so choose. Here are a few super easy and accessible ideas for you to try in your new moon ceremonies:
Journal on your intentions. Take this opportunity to write out what you desire without editing or thinking practically about how it's going to happen. Just get in the vibe of your dream life here.
Pull tarot or oracle cards to guide your intentions and to give your journaling something to focus on. You don't have to be an expert in tarot reading. These are great for leading you to your desires by association, if you aren't quite sure what you want right now.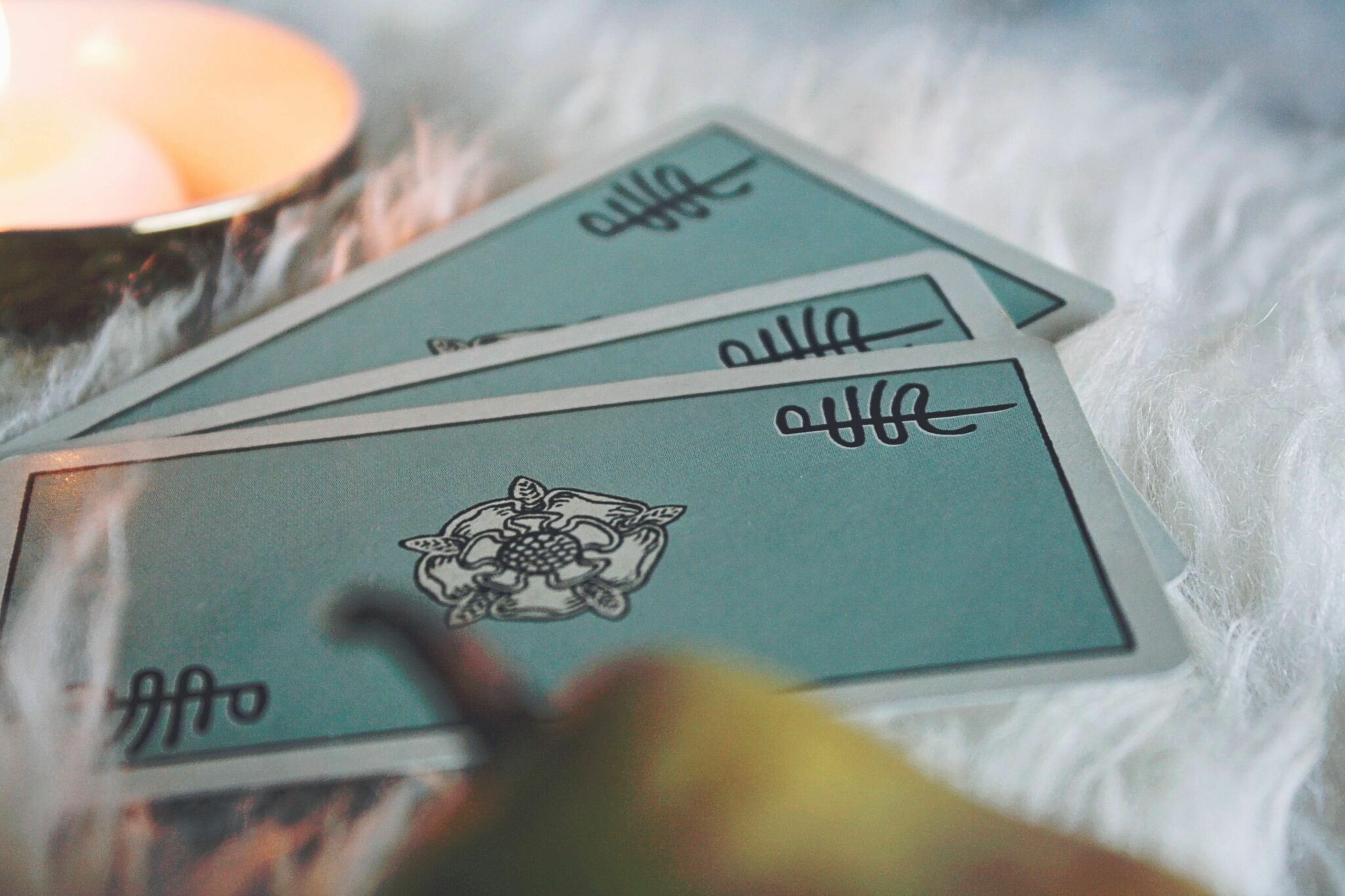 Set your intentions based on the current astrological energy. Look up online or in your favorite astrology or moon phase app what sign the new moon is taking place in, then look up keywords for that zodiac sign. This can give you insight and inspiration on what energy or area of life to focus on.
Meditate while holding a crystal aligned with the new moon energy, such as clear quartz, chrysocolla, sodalite, or rose quartz. These are all very clarifying and will help you discover and communicate your intentions.
Diffuse or anoint yourself with your favorite new moon essential oils, such as lavender, peppermint, lemongrass, or hyssop.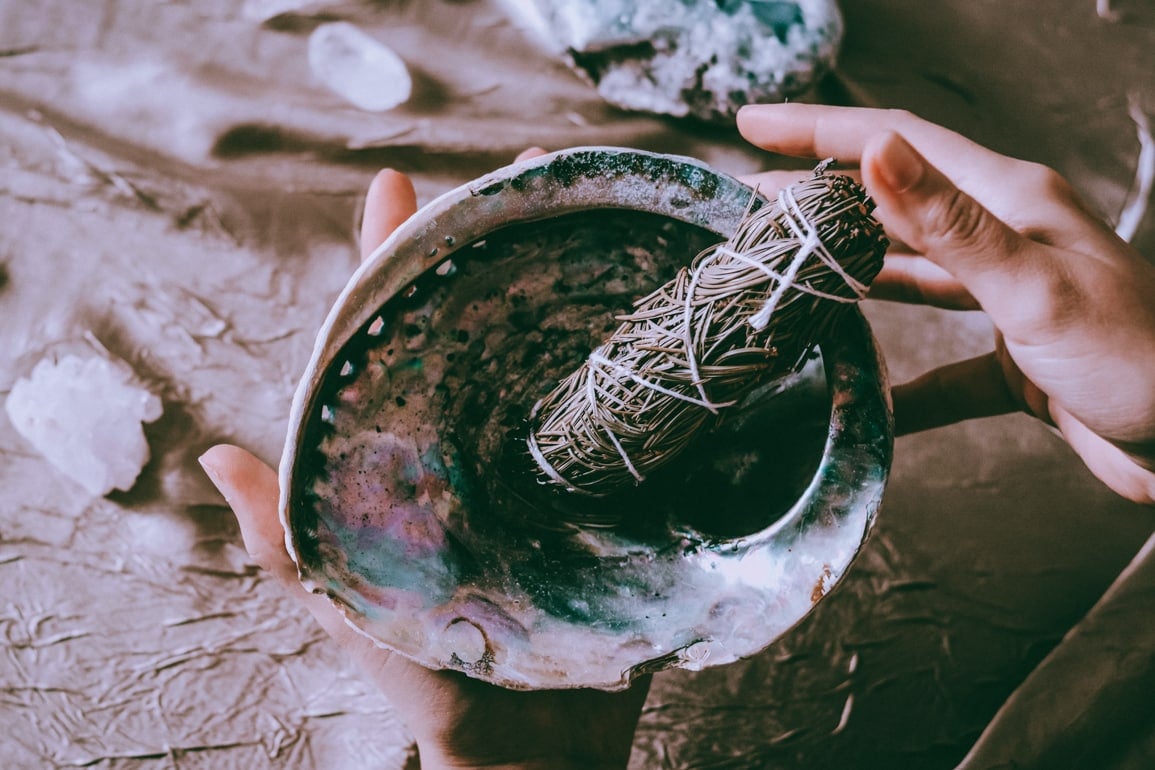 Practice a cleansing or clearing ritual, using common sage, ethically harvested palo santo, or your other favorite cleansing tools to start the new month off right.
Make new moon water. This is the very easy practice of setting a jar of clean water out in the moonlight to charge it with the moon's power, (since the moon controls the ocean tides and therefore, energetically, all water on earth.) It's most common to make full moon water, but new moon water is a powerful tool for charging with your intentions! You can then drink it all month long to remind you of your goals.
Create a vision board. These are great for long-term goals that you might revisit and refocus your attention on each new moon for 6-12 months. However, you could also create a vision board of how you want to feel in a given month – remember to think about self-care and energetic intentions as well as practical and physical goals!
Take a luxurious ritual bath with the aim of getting grounded in your body, connecting with your intuition, and opening your heart to what's truly possible for you. Bring some rose quartz into the bath with you and listen to music that helps you feel connected to your soul, (this would be a great time to try out light language transmissions on Youtube or Insight Timer!)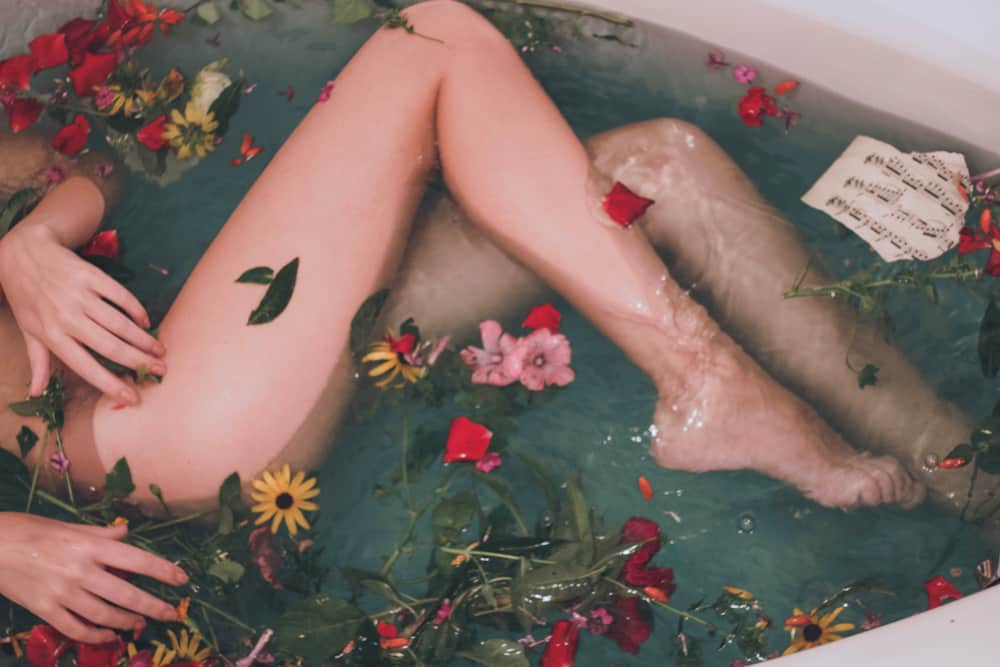 This is also a great time to experiment with new moon magick and new moon spells. Spellcasting might sound intense or dramatic, but really it's just a method of using tools from nature and our own willpower to direct our energy. For example, you could make a charm bag by filling a small bag with new moon crystals and herbs, writing down your intention and tucking the paper into the bag. Then carry it with you all month to reinforce your goals!
Looking for a ritual that's more in-depth? Check out our new moon intention-setting ritual here!