New to our 11 Days of Witchy Wellness Challenge? Get caught up here!
One of the most important themes of Samhain, (pronounced sow-in), the ancient Celtic festival that is the precursor to our modern Halloween, is honoring our ancestors.
It's said that on Samhain, the veil between our world and the spirit realm becomes very thin, so thin that our ancestors and spirit guides are able to pass into this world to share their wisdom and love with us.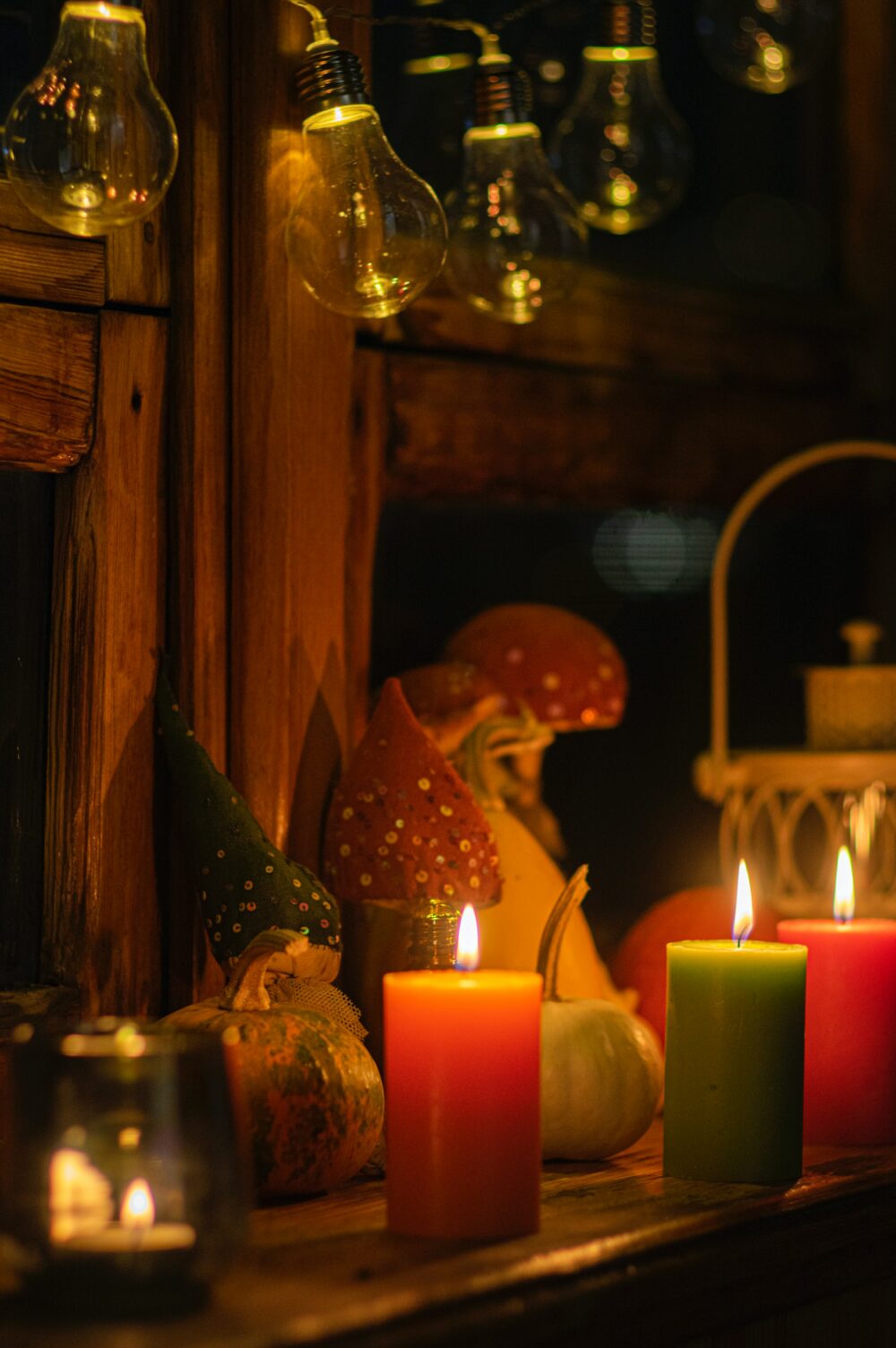 Creating an ancestor altar is a beautiful way to honor this aspect of the festival and your own ancestral cultures.
You may recognize ornate ancestral altars from Día de los Muertos celebrations. Many cultures around the world have versions of this.
To take part, choose a spot to create your altar, such as a table or mantelpiece. Clear it off and cleanse it, physically and energetically.
Challenge #10: Make An Ancestor Altar
Place photos of deceased relatives, (but never of anyone living), on the altar space, along with items to represent them, such as jewelry or a favorite candy bar brand.
You can also place candles, crystals, or any other objects you feel called to include here.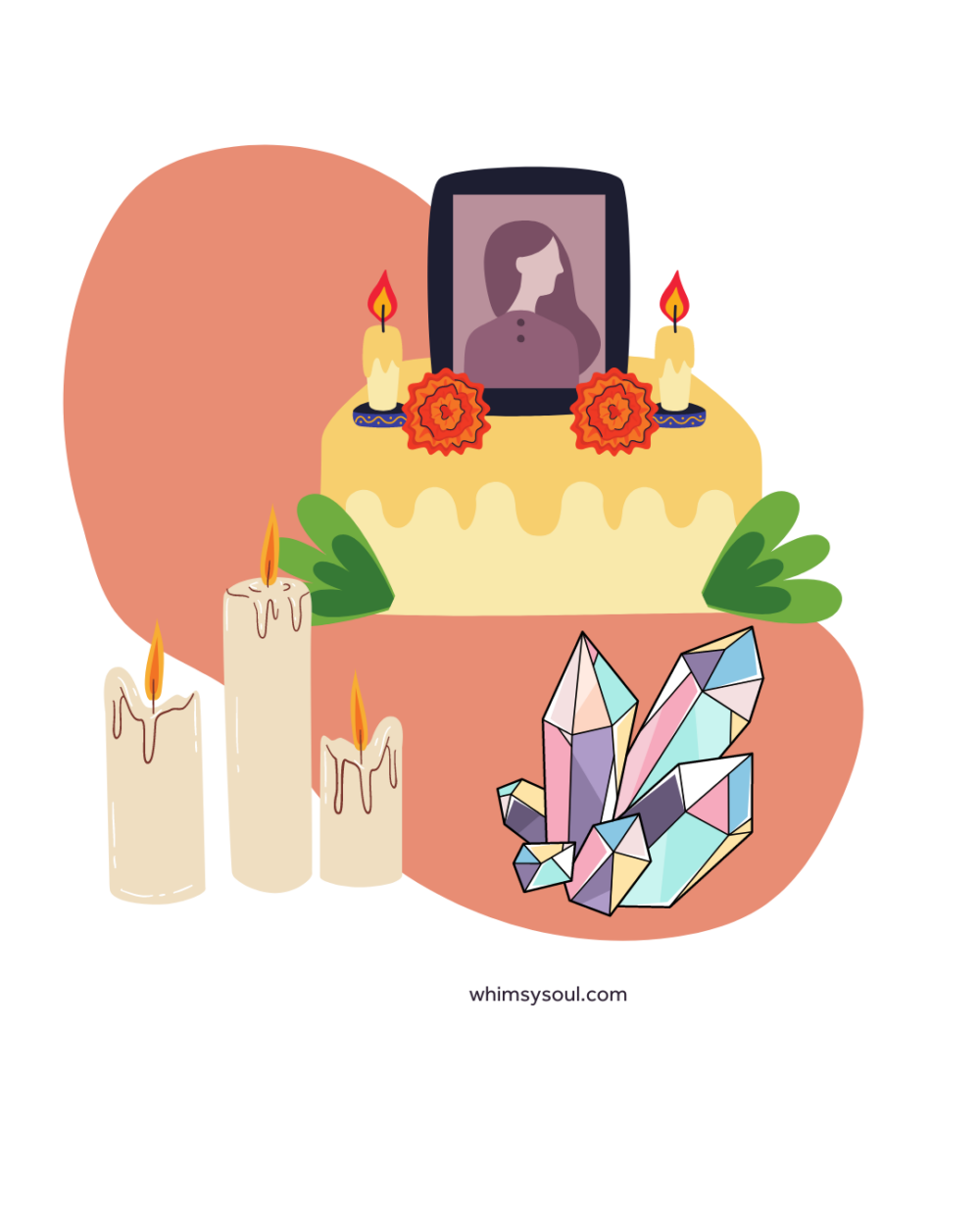 If you are not close with your own family, you can alternatively create an ancestor altar in honor of your ancestral cultures and ancient ancestors, (including things like photos of the lands your ancestors lived on or sacred symbols or patterns.)
Light the candles, leave offerings of food or water on the altar, sit here to pray or read tarot cards, or simply meditate at your ancestor altar.
Action Step: Create your ancestor altar and if you are comfortable, share a photo of what you've created and the significance of some of the items with us on Instagram!
Enter The Wellness Giveaway!
Don't forget to enter our wellness giveaway worth $500 of our favorite products that help us feel relaxed and beautiful! It includes a smoke stick and crystals to help you cleanse and charge your home.
Get Caught Up On The 11 Days Of Witchy Wellness Challenge
[pt_view id="ed47dcfpsz"]