How to order Starbucks secret menu items, you ask? On a recent trip to Seattle, I decided to visit a local store and test secret Starbucks menu items. I walked away with a list of the top 14 Starbucks secret menu items. 
At the core, I'm a creature of habit. I have the same morning routine, I make pizza each Friday night, I like to watch the Bachelor franchise each Monday. I'm also a creature of habit when it comes to my Starbucks order. Black coffee with room for cream or, if I'm treating myself, a White Chocolate Mocha. If a seasonal drink is available – like the PSL or the Eggnog Latte, I'll order that. It wasn't until I redeemed a Barista Pick on a drink I haven't ever ordered before (a perk of being Starbucks Rewards Visa Card holders) that I realized it's time to dabble in the world of the Secret Starbucks Menu. We happened to be heading to Seattle the next week so I figured the birthplace for Starbucks would be the perfect setting to try some of the top 14 Starbucks secret menu items.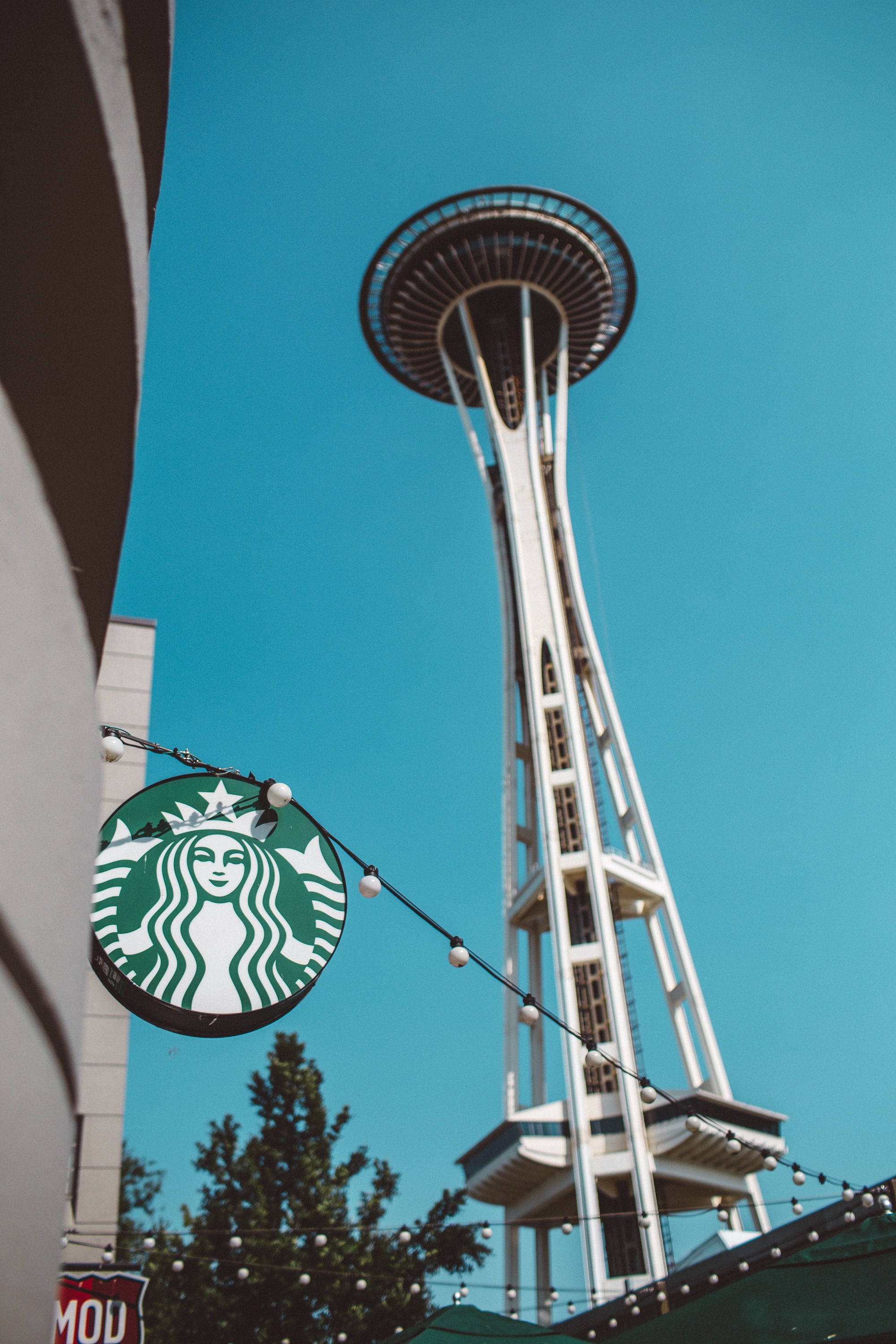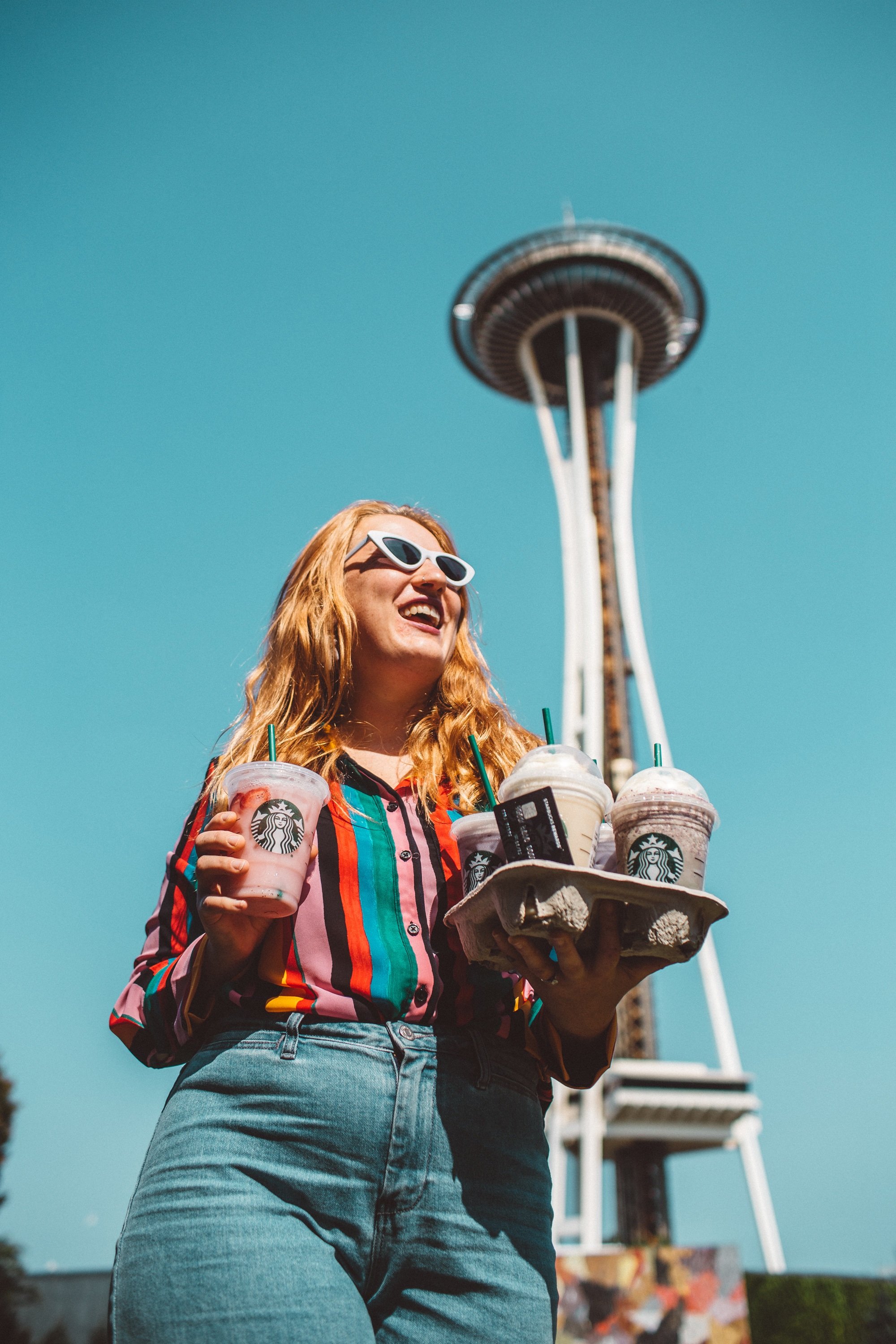 If you've never been to Seattle, I swear you can close your eyes, spin, point and you'll find a Starbucks store in eyesight. Naturally, there's a Starbucks store at the Space Needle, which seemed like the perfect place to order a bunch of Starbucks secret menu items and people watch in between working. I asked you guys on Instagram Stories for tips on your favorite Starbucks secret menu drinks to jumpstart our list.
We grabbed our Starbucks Rewards Visa Card, marched up, ordered 5 drinks to try (earned double Stars, a perk of having the card!) and taste tested each one. Where is where is Starbucks secret menu you ask? You have to know what to order, it's not an actual menu, which makes it such a cult favorite thing to order from. From the best Starbucks secret menu frappuccino to purple drinks, these are the top 14 Starbucks secret menu drinks, including the 5 that we tried!
---
Top 14 Starbucks secret menu recipes
---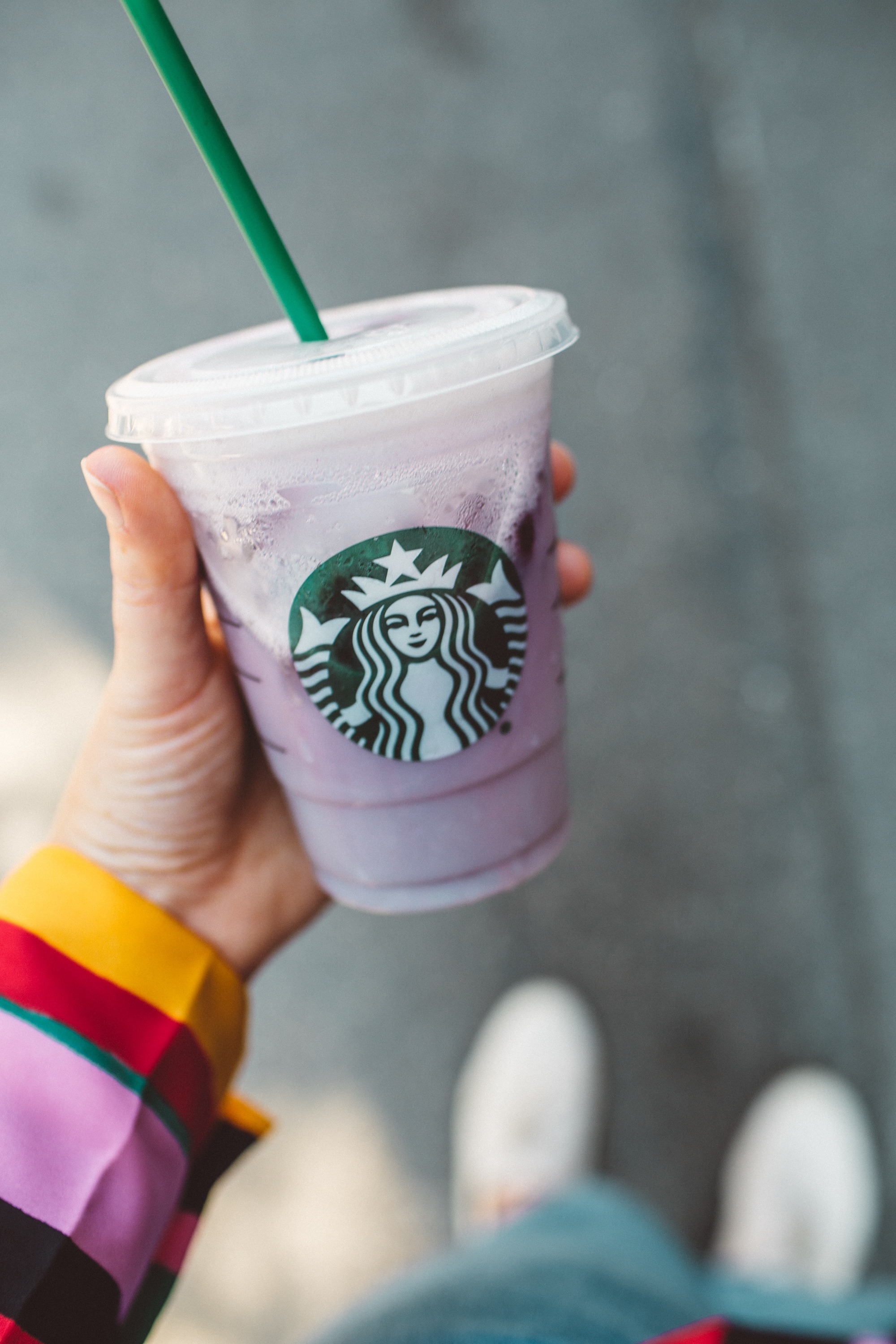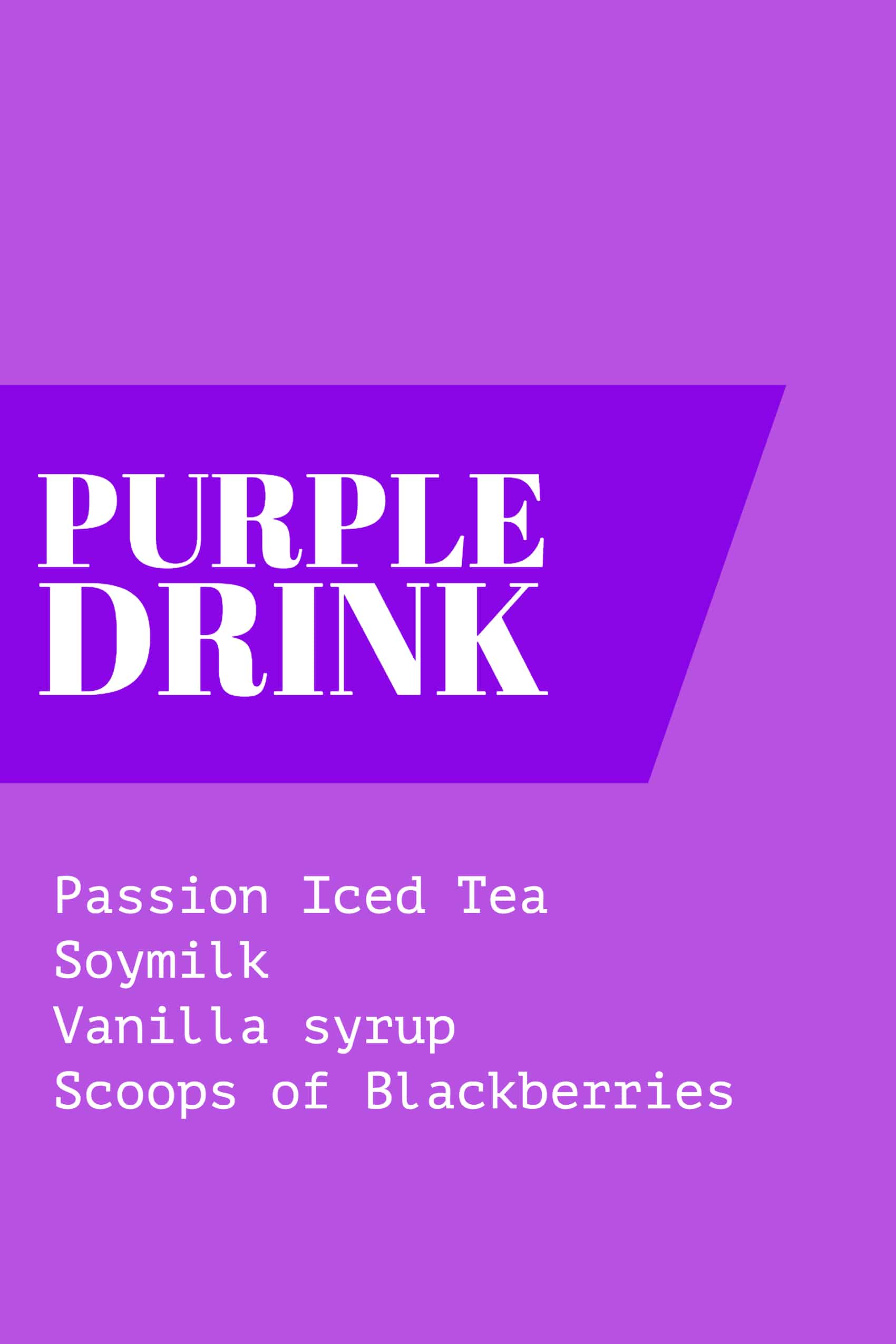 Purple Drink
Passion Iced Tea
Soymilk
1 pump Vanilla syrup
Scoops of Blackberries
Fruity Pebbles Frappuccino
Strawberries & Creme Frappe
2 pumps of vanilla syrup
1 pump of raspberry syrup
Splash of orange-mango juice
Nutella Drink
Caffe Misto
1 pump chocolate syrup
1 pump hazelnut syrup
Caramel drizzle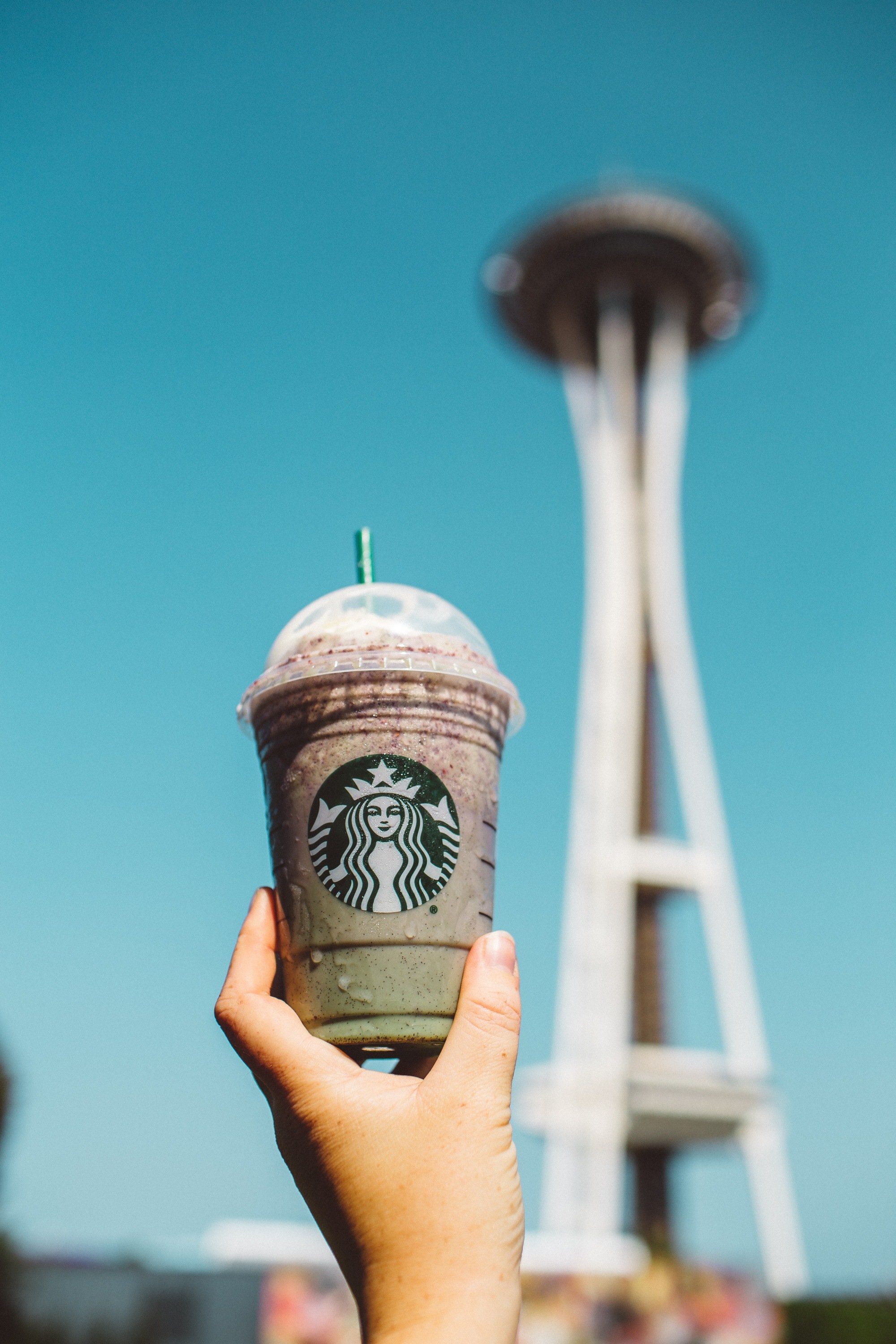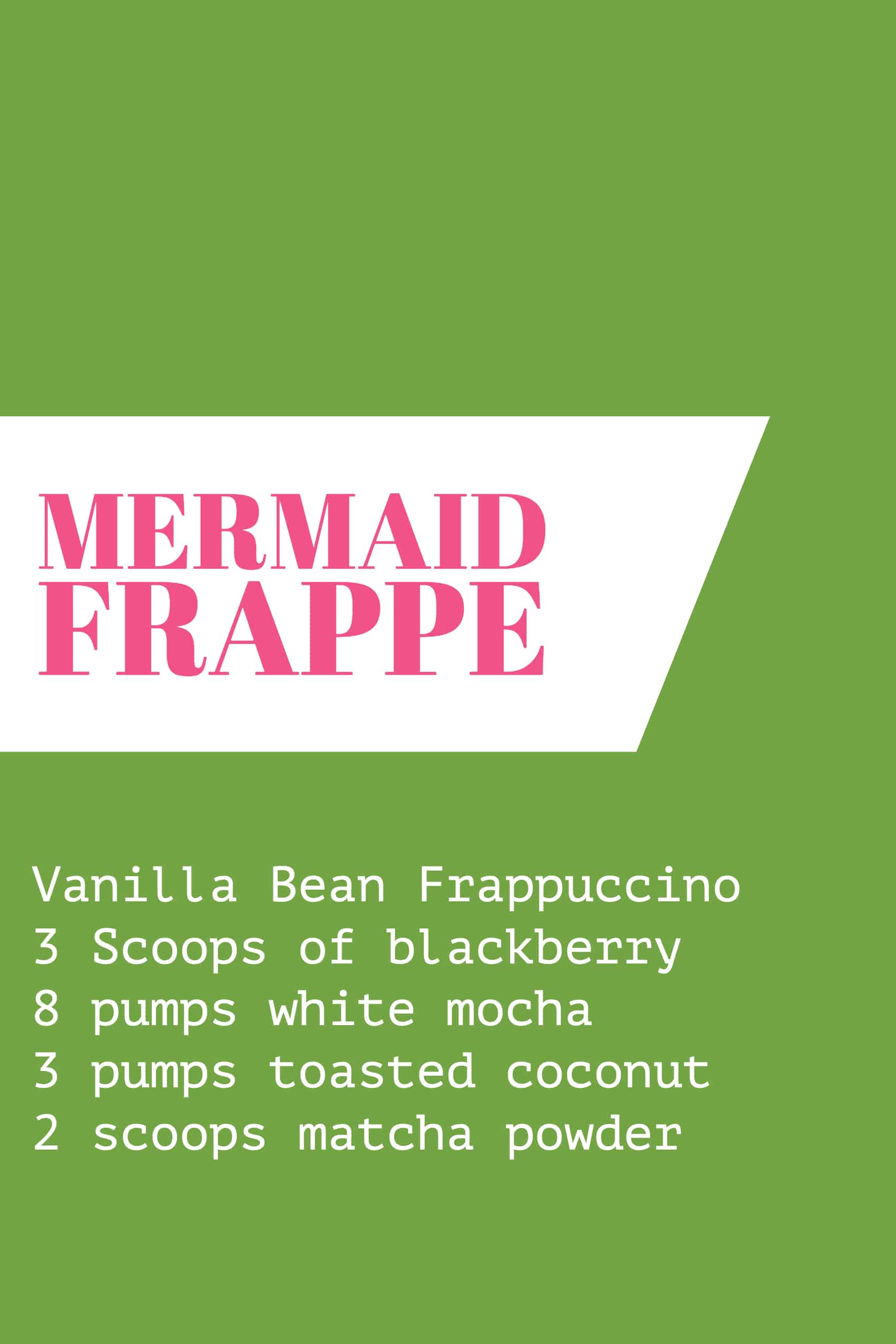 Mermaid Frappuccino
Side note – I think I shook my drink a little too much while walking so the colors don't pop as much as they normally do! Also, this was my favorite of the 5 we tried!
Vanilla Bean Frappuccino
3 scoops of blackberry
8 pumps white mocha
3 pumps toasted coconut
2 scoops matcha powder
Red Velvet Frappuccino
Half White Chocolate Mocha
Half Regular Mocha Frappuccino
2 pumps of raspberry syrup
Top with whipped cream
Butterbeer Latte
Whole Milk Steamer
2-4 pumps caramel syrup
2-4 pumps toffee nut syrup
2-4 pumps cinnamon dolce syrup
Whipped cream and salted caramel bits
Optional shots of espresso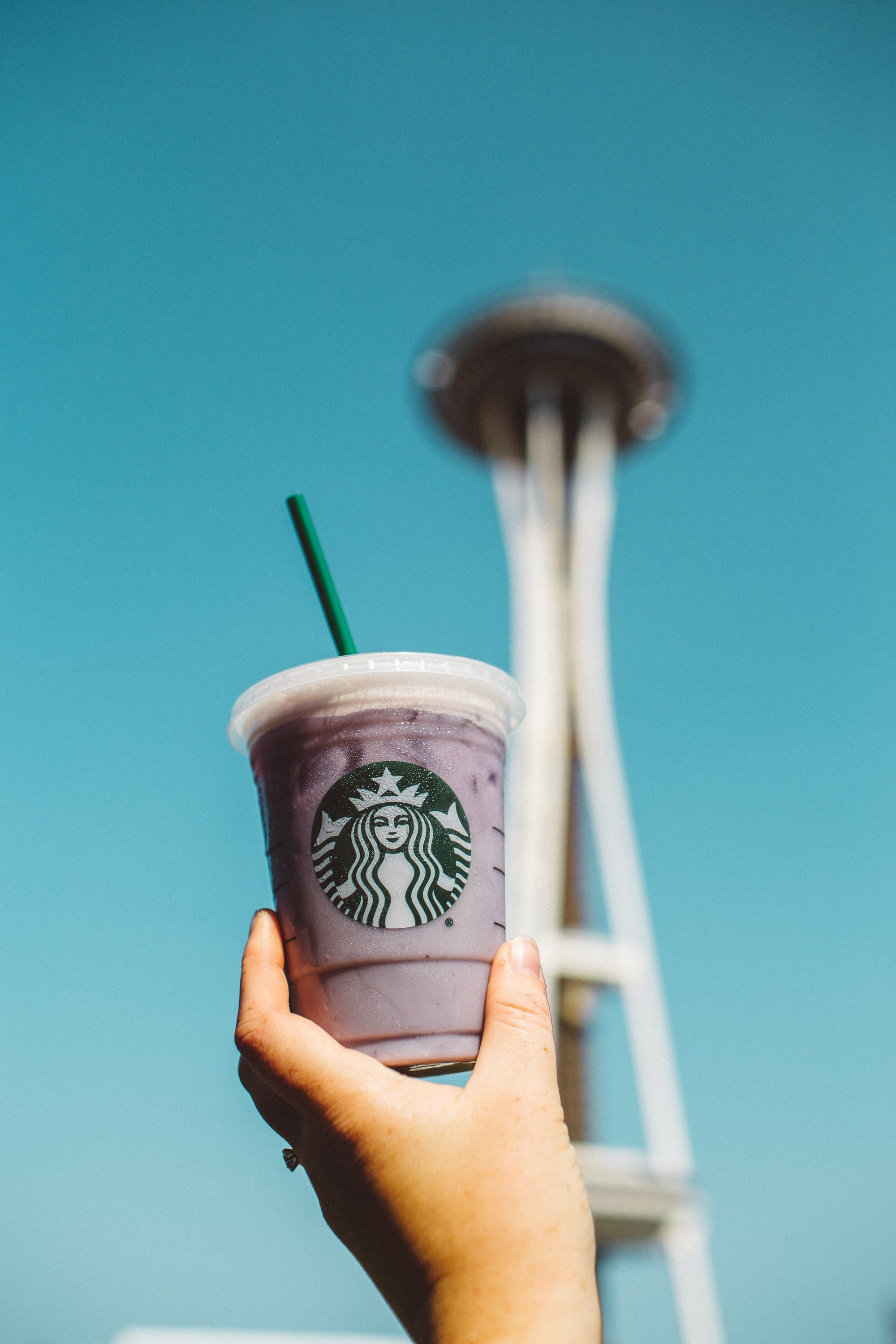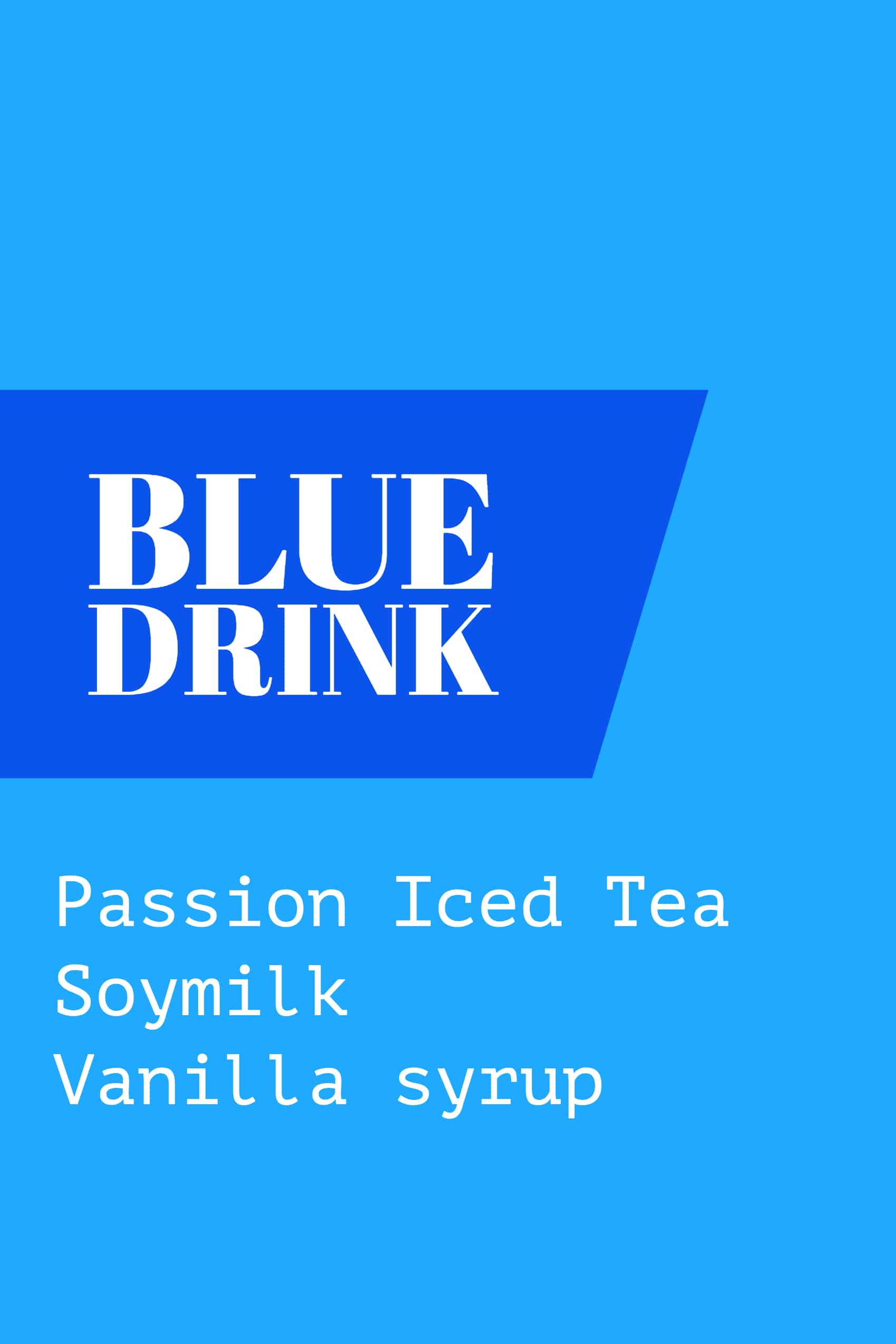 Blue Drink
Side note: I have no idea what makes this drink blue, but I'm here for it.
Passion Ice Tea
Soy milk
1 pump vanilla syrup
Dragon Frappuccino
Green Tea Frappuccino
Vanilla bean powder
Swirl of berry syrup at the bottom of cup
Top with whipped cream + purple sprinkles
Orange Drink
Orange mango juice
Two scoops vanilla bean powder
Served over ice
Topped with coconut milk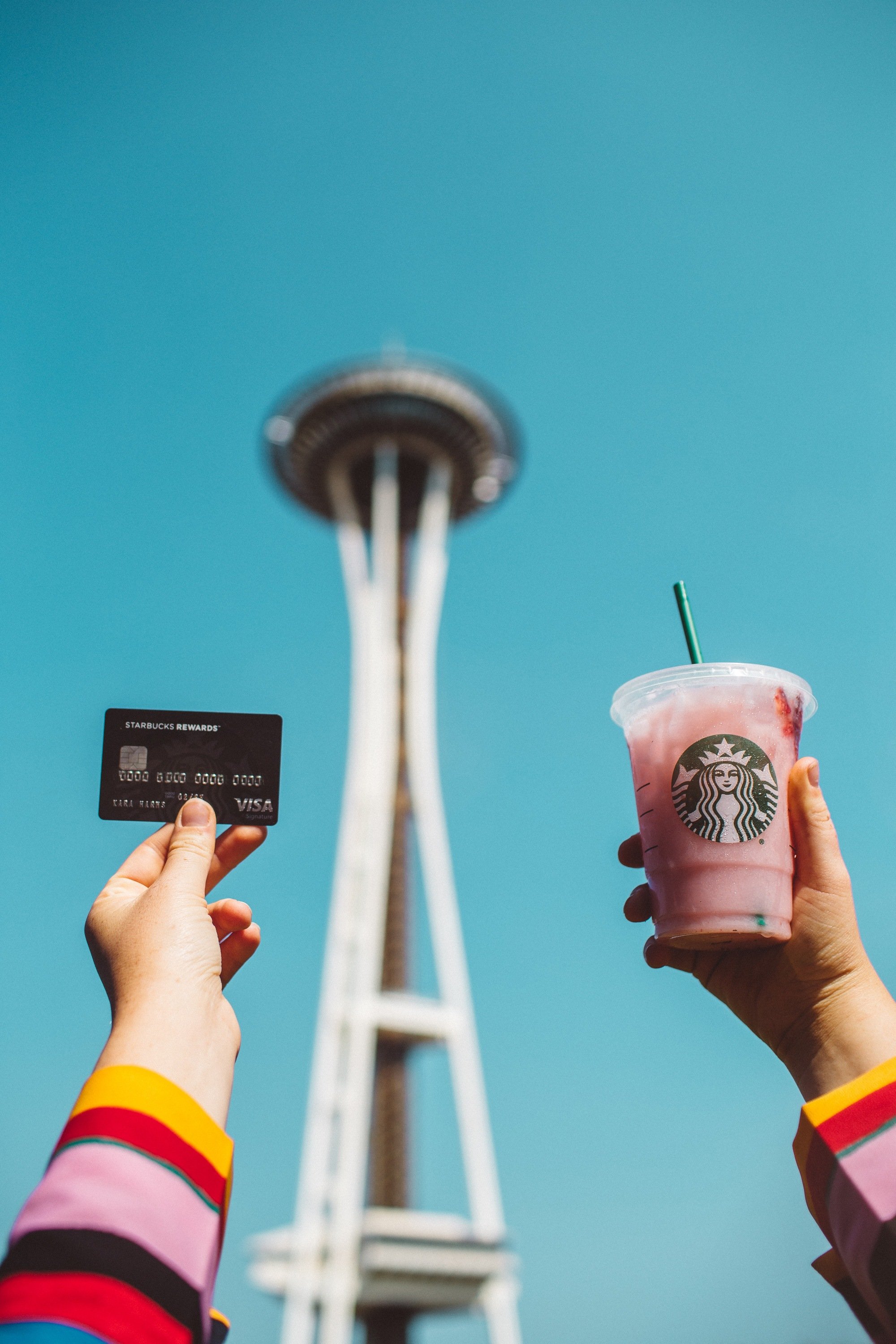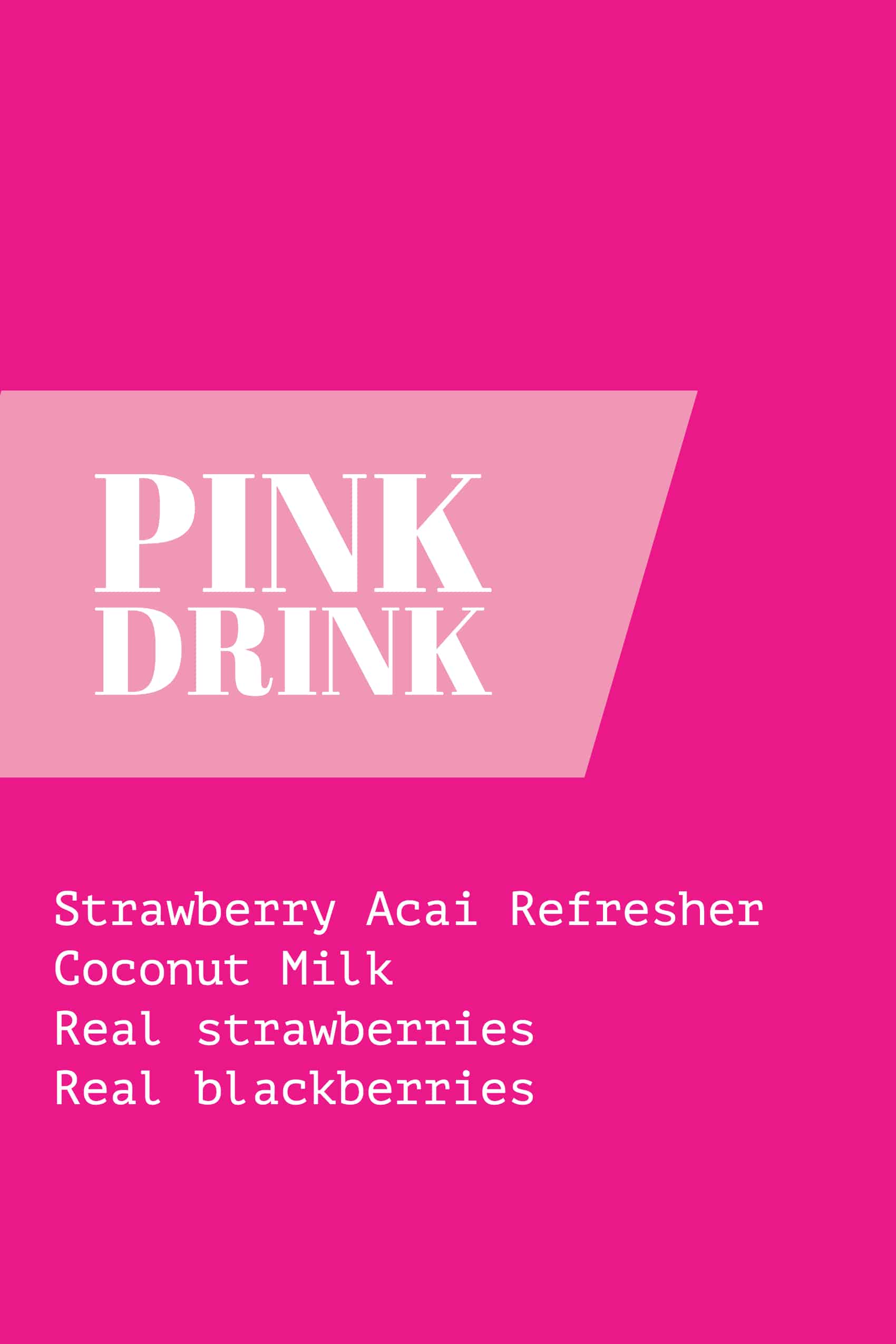 Pink Drink
Strawberry Acai Refresher
Coconut Milk
Real strawberries
Real blackberries
Orange Creamsicle Frappuccino
Orange mango juice to the first line
Milk to the second line
Cream base (4 pumps for a venti, 3 pumps grande, and 2 pumps for a tall)
Classic syrup (4 pumps for a venti, 3 pumps grande, and 2 pumps for a tall)
Ice and blend
Whipped cream
Liquid Cocaine
4 shots espresso
4 pumps white chocolate syrup
Ice to fill a Grande cup
Fill with milk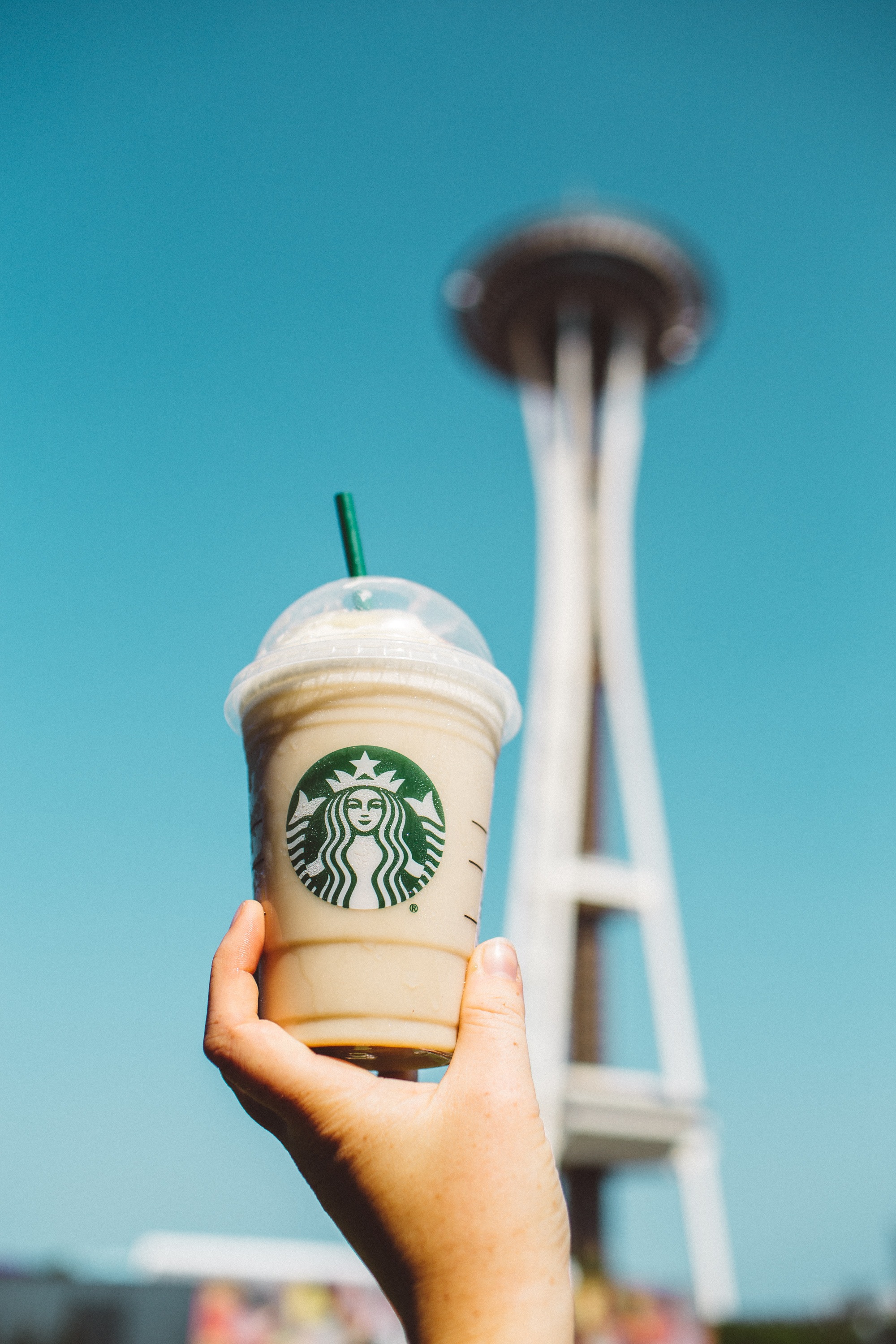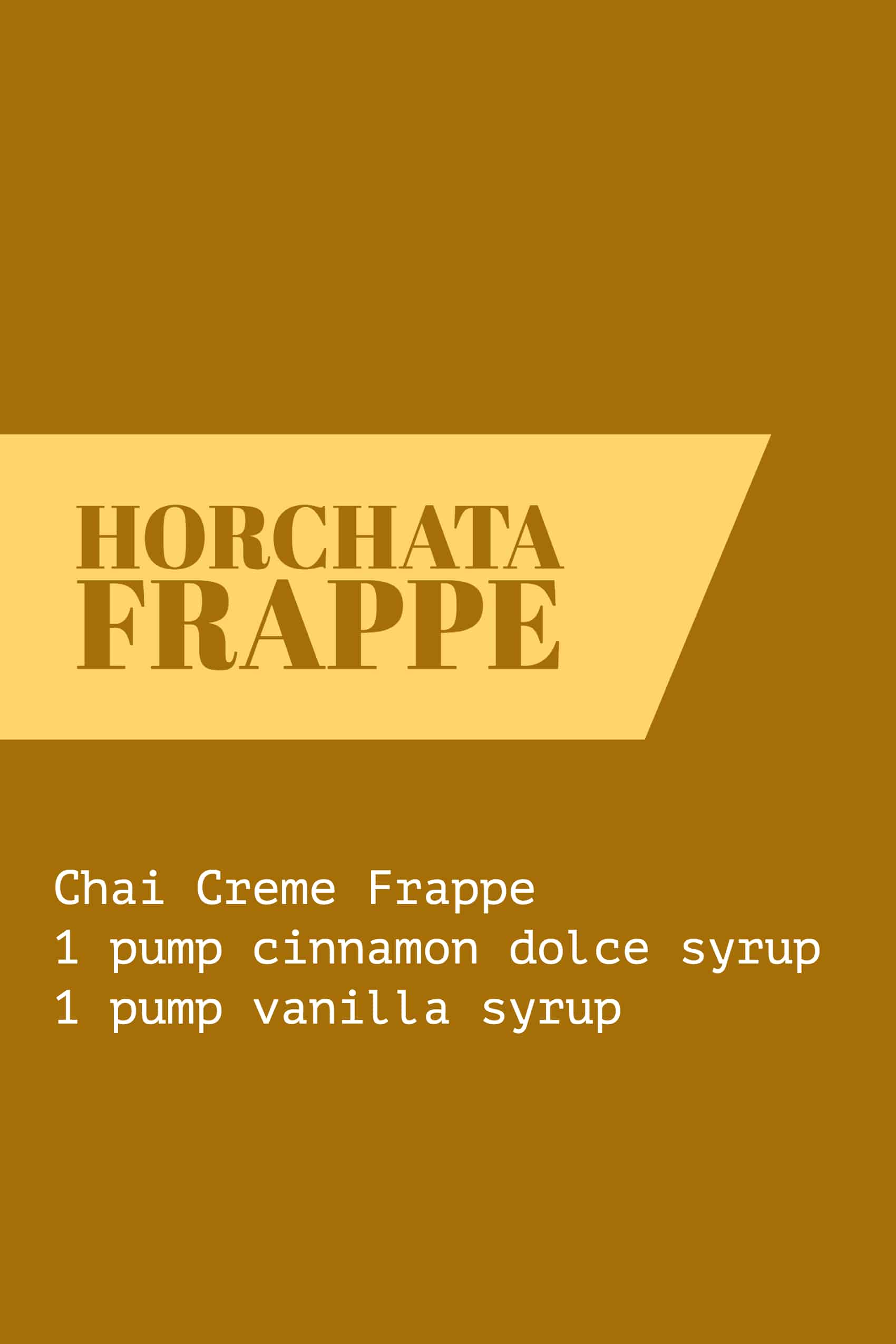 Horchata Frappuccino
Chai Creme Frappe
1 pump cinnamon dolce syrup
1 pump vanilla syrup
S'mores Hot Chocolate
Chocolate Frappuccino or Hot Chocolate
1 Pump of cinnamon syrup
1 Pump of toffee nut syrup
Blend + top with cream, chocolate sauce, biscuit bits, marshmallows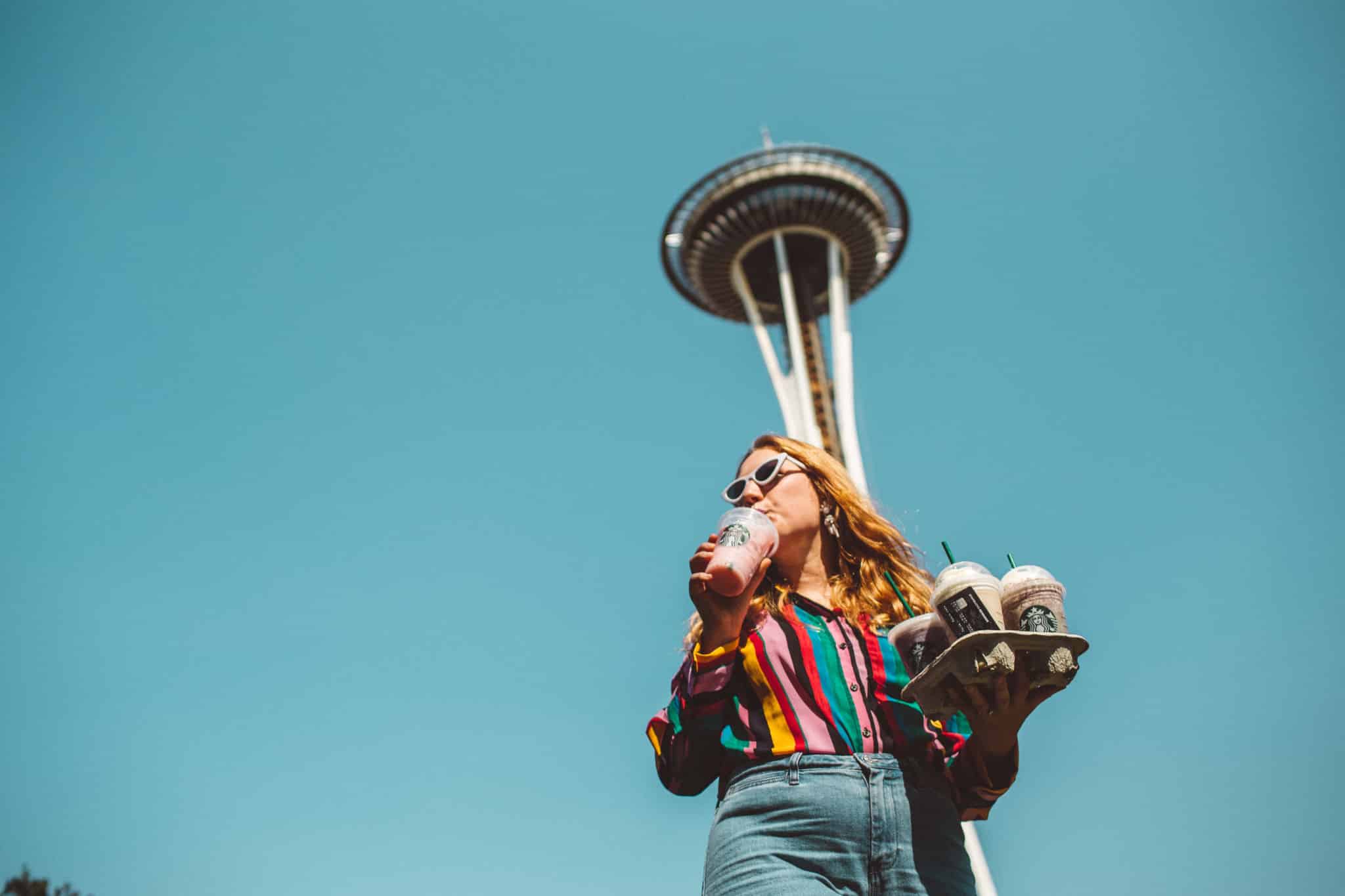 What I've already learned is that there are hundreds of ways you can order a Starbucks drink. With so many syrups, java chips, pumps and milk combinations, the options are nearly endless. You can make a special flavored cream frappuccino with a caramel drizzle just buy ordering the right combo. a This list of the 14 top Starbucks secret menu drinks is a fun place to start, though.
We have the Starbucks Rewards Visa Card and one of the perks is you get up to 3 Stars on Starbucks purchases and one Star for every $4 for purchases outside the store. When you reach 125 Stars, you can redeem for a free drink or food item! That sounds like a lot of Stars, but they add up really quickly. I've already decided that every time we get to redeem a drink, I'll be trying out something new from the secret menu. So far, my favorite is the Mermaid Frappe, but perhaps that will change?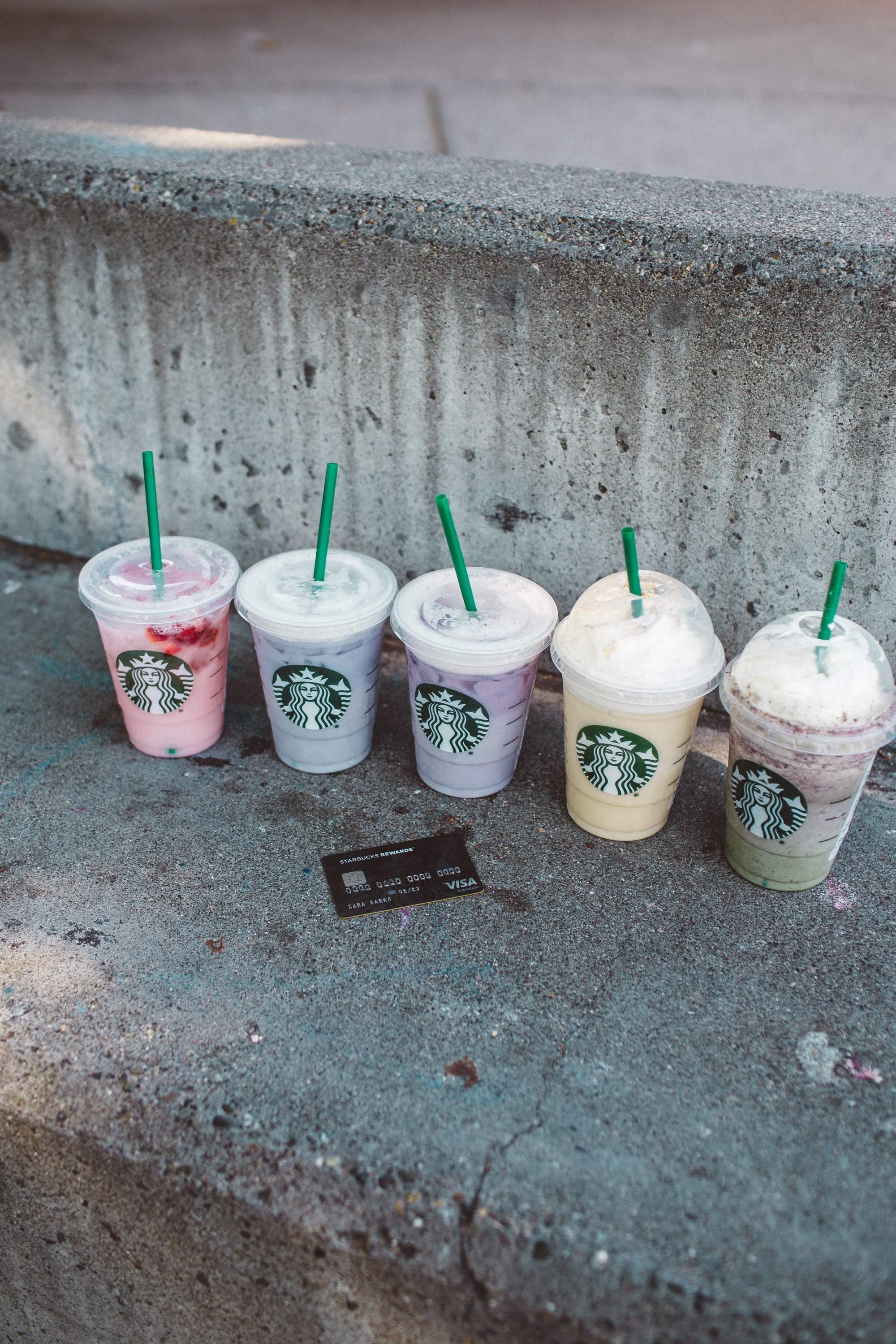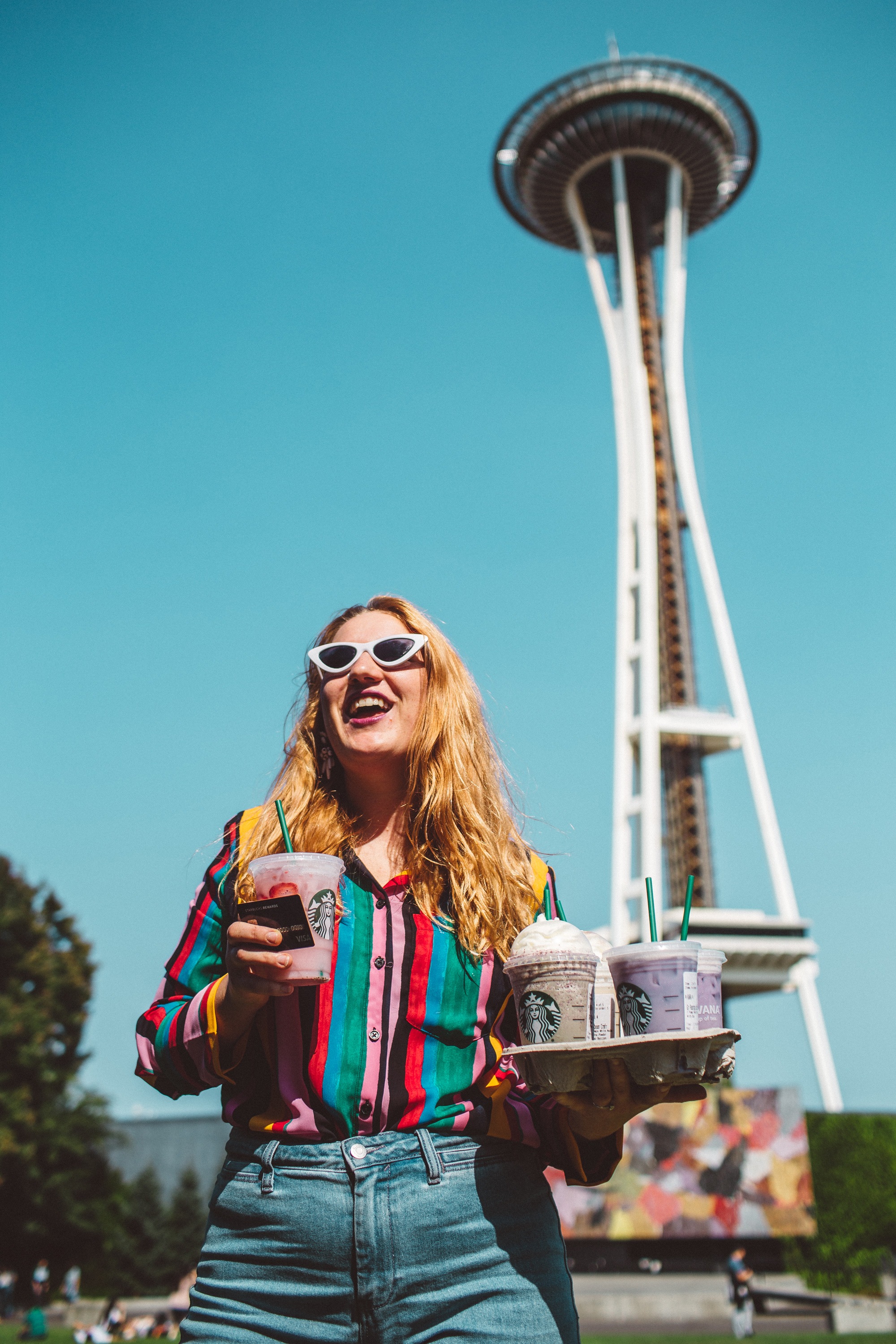 What's your favorite thing to order from the Starbucks secret menu? Leave a comment below and I just may try it next time!
Pst – take a peek inside the Original Starbucks store in Seattle here!