We moved to San Francisco about 2.5 years ago and kept hearing whispers of Mendocino from friends or at events. We heard the ocean is so blue up there, the forest so green and everything is peaceful. To reach Mendocino, you have to drive first through Sonoma, so most Californians and tourists only go north for wine tasting and stop there. So in a way, Mendocino is a bit off the radar, a hidden gem that most locals know about but haven't actually visited. Well, little-hidden gems are my favorite type of place to visit. 

---
BEST MENDOCINO HOTELS
---
There are a wide range of hotels in the Mendocino/Fort Bragg area. From 5-star retreats to campsites, you'll be sure to find accommodations to suit your desires. Below are my recommendations!
Mendocino Grove
A glamping site 2 minutes outside of Mendocino proper. Fall asleep to the sound of waves and wake up to birds chirping, all while staying in stylish safari tents. Each tent has outlets, lamps, a heated bed, a fire pit and a lantern, along with other amenities. This is a great choice for those looking to reconnect with nature. I didn't want to leave!
Price: $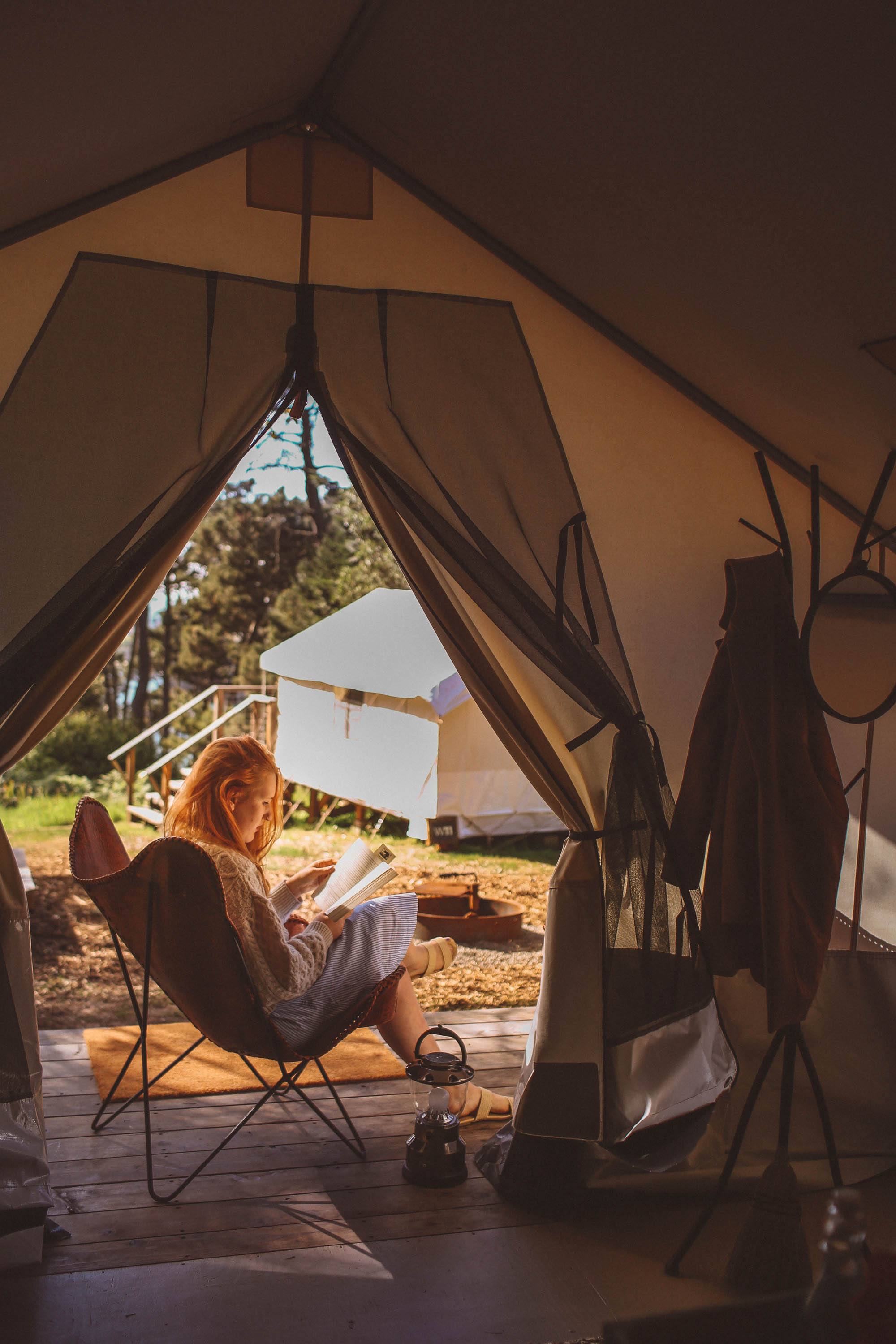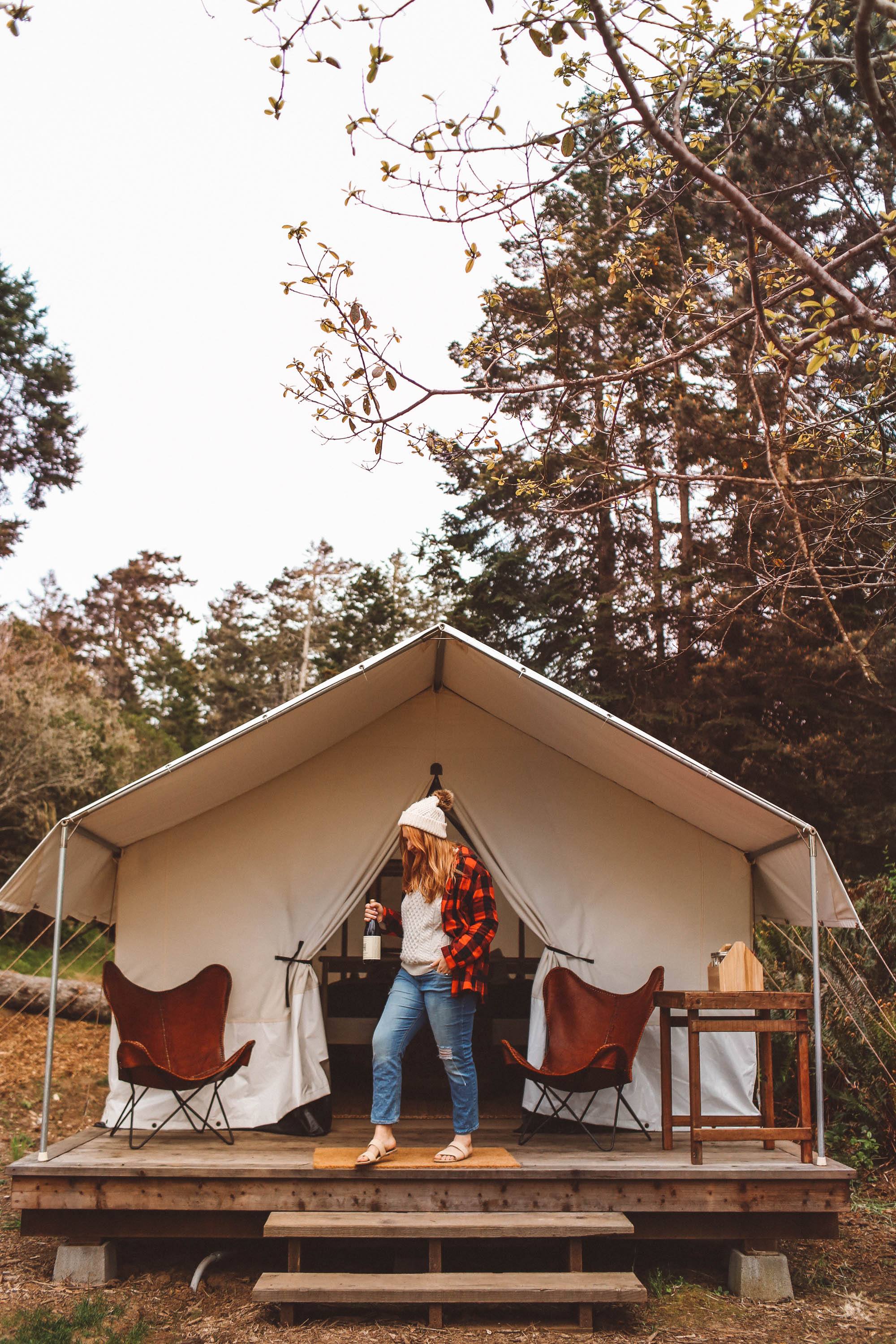 Little River Inn
The Little River Inn is BEAUTIFUL. The actual property is spacious and filled with flowers, but my favorite aspect it the amazing sweeping view each room has of the ocean. Our room had a private patio as well, perfect for cuddling and watching the sunset. When you check in, make sure to see how they decorated their front room (I loved the wallpaper and decor!)
Price: $$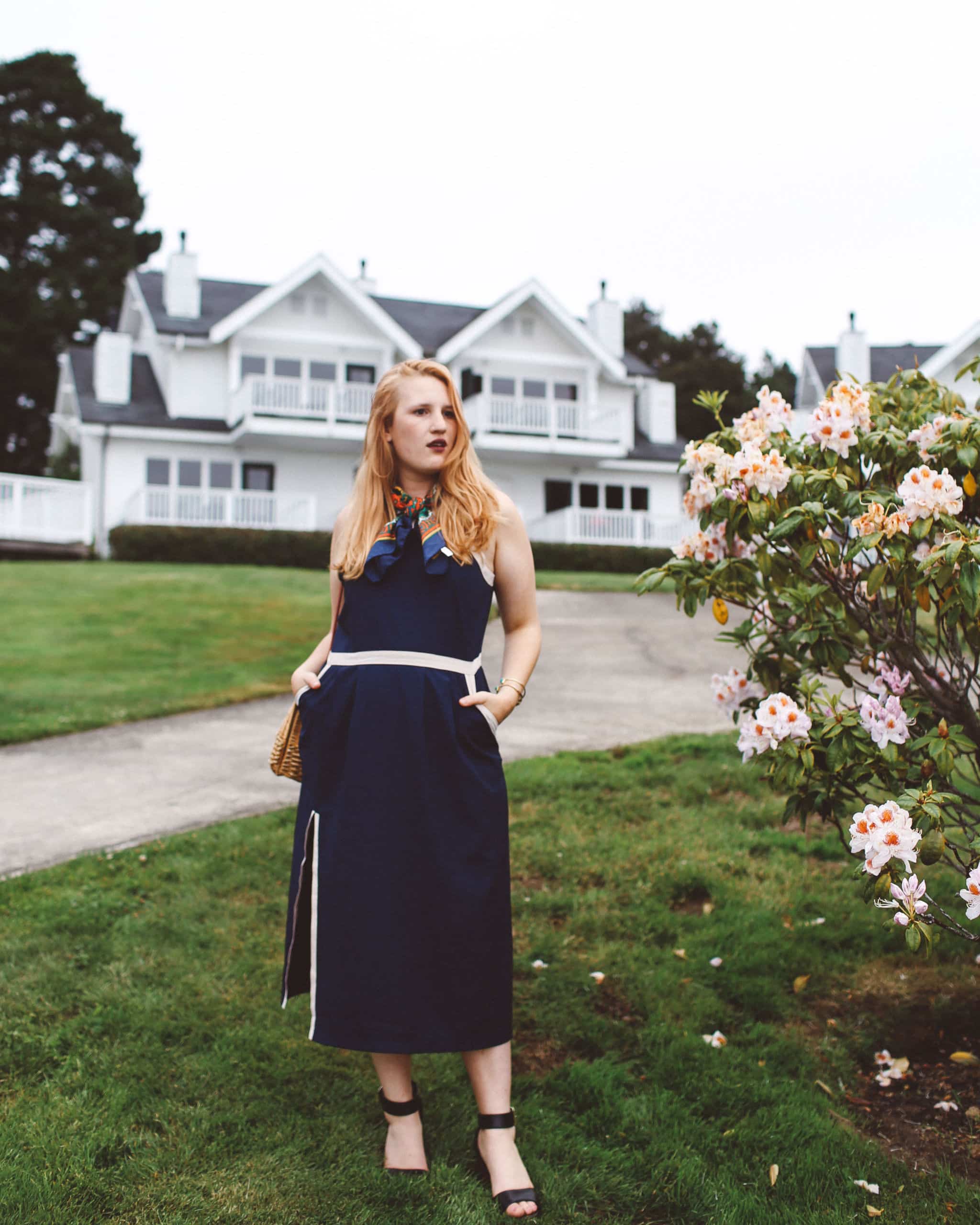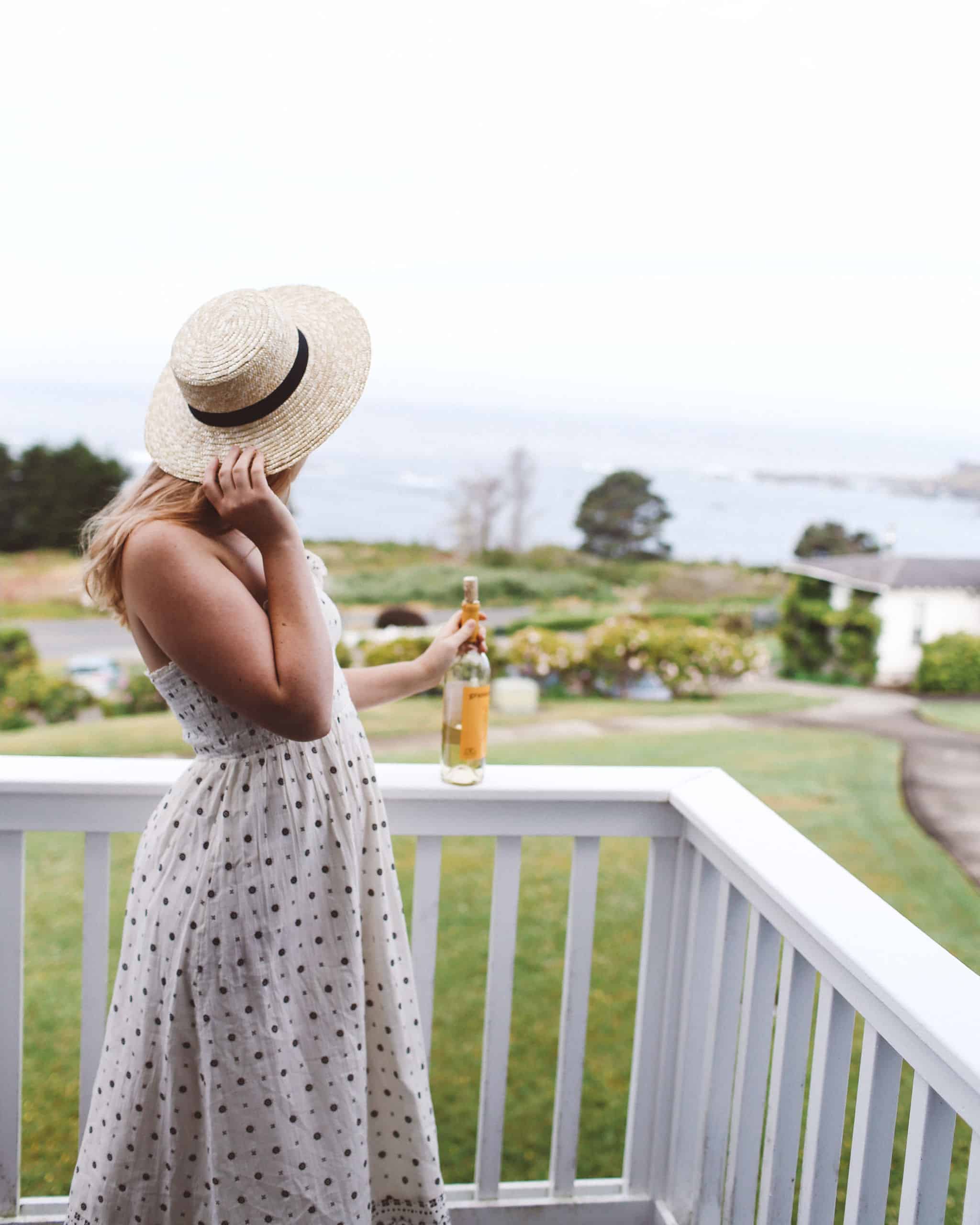 The Inn At Newport Ranch
This inn is on our list of top 5 favorite hotels we've ever stayed at. It's a beautiful inn on a working ranch, with miles of coastal access and luxury rooms. Each night there's a free happy hour at the ranch that's served in the dining room off the porch so you can watch the sunset while sipping cocktails or wine. Breakfast is also included, and boy, I can't rave enough about the food at the ranch. Their chef is probably the best on the Mendocino coast. Go on an ATV ride in the morning and take a soak in the rooftop hot tub under the stars at night. Learn more here.
Price: $$$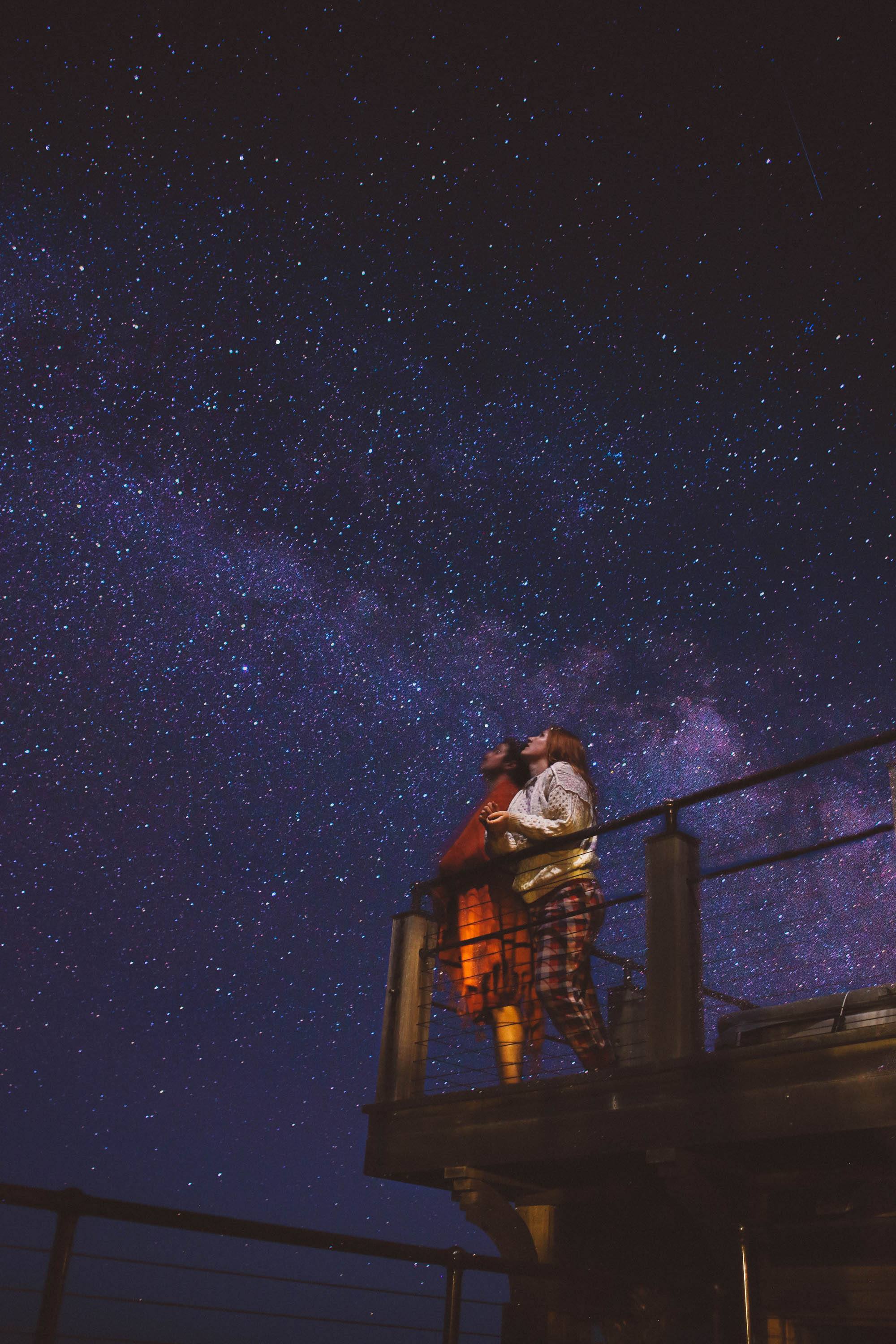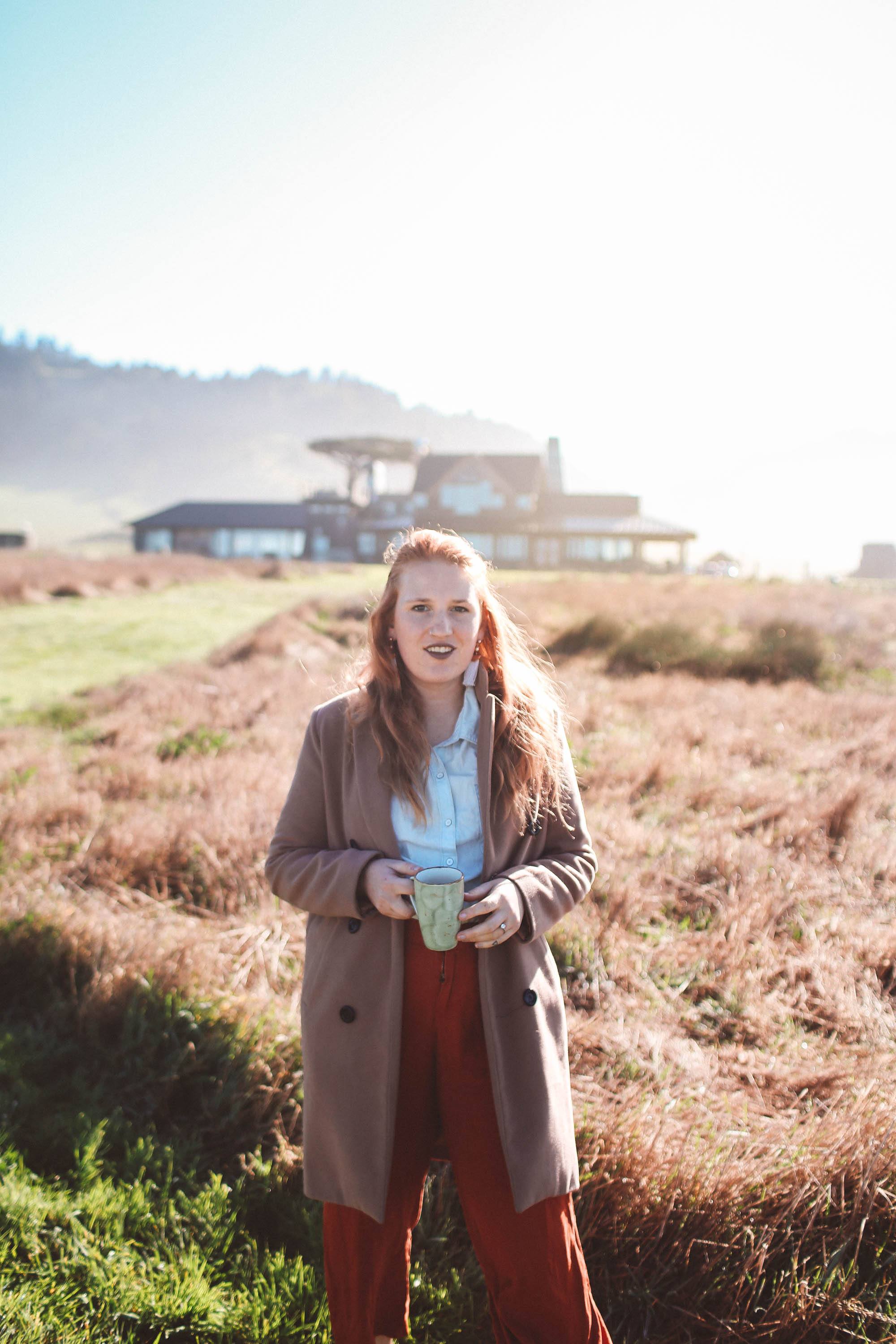 Airbnb
We love using Airbnb when traveling. If you have a large group, or these hotels aren't tickling your fancy, make sure to check Airbnb. There are a lot of beautiful, unique homes listed in this area! Use THIS link for $40 off your first stay.
Price: $-$$$
---
Restaurants
---
Mendocino and Fort Bragg has so many charming dinning options. From cheap burgers to local cafes to fine dining with ocean views, you can spend weeks eating your way up and down the coast.
Frankie's: When visiting Mendocino, you must stop at Frankie's to pick up a cone of their Mushroom Candy Cap ice cream! It sounds strange, but it's my favorite thing to treat myself to when visiting the area. It tastes less like mushrooms and more like brown sugar. Nevertheless, it's an adventurous local treat you must try!
The Inn At Newport Ranch: As mentioned earlier, the food at the ranch is some of the best you'll find on the coast. You have to be a guest to dine there and they require at least a 24-hour notice, so make sure to let them know ahead of arriving if you are staying at the ranch.
Good Life Cafe: Our favorite little cafe in downtown Mendocino for a quick lunch or breakfast. They usually have daily soup options to choose from and make a great BLT.
Trillium Cafe: When it comes time for dinner, head to Trillium Cafe in Mendocino! Make sure to grab a seat on the back porch which has a beautiful view of the garden (don't worry, there's heat lamps!) All their food is outstanding, though we especially love their Goat Cheese Tarts and Ginger Chicken.
Django's Rough Bar Cafe: For lunch on a sunny day, head up to Django's in Fort Bragg for a seafood meal! This hidden spot is funky and right on the water in the fishing district. Grab a Blood Orange Cider and a Po Boy for a tasty locally caught fish lunch.
Little River Inn: The Inn has a great main dining room on site. It can be packed on weekends, so makes sure to get a reservation! If you aren't feeling a formal dinner, grab bites in the Whale Watch Bar. I ordered the Confit Pork, which was so tender and juicy. Robin ordered the burger. We both shared an order of bacon sliders and hot dang, these were so tasty.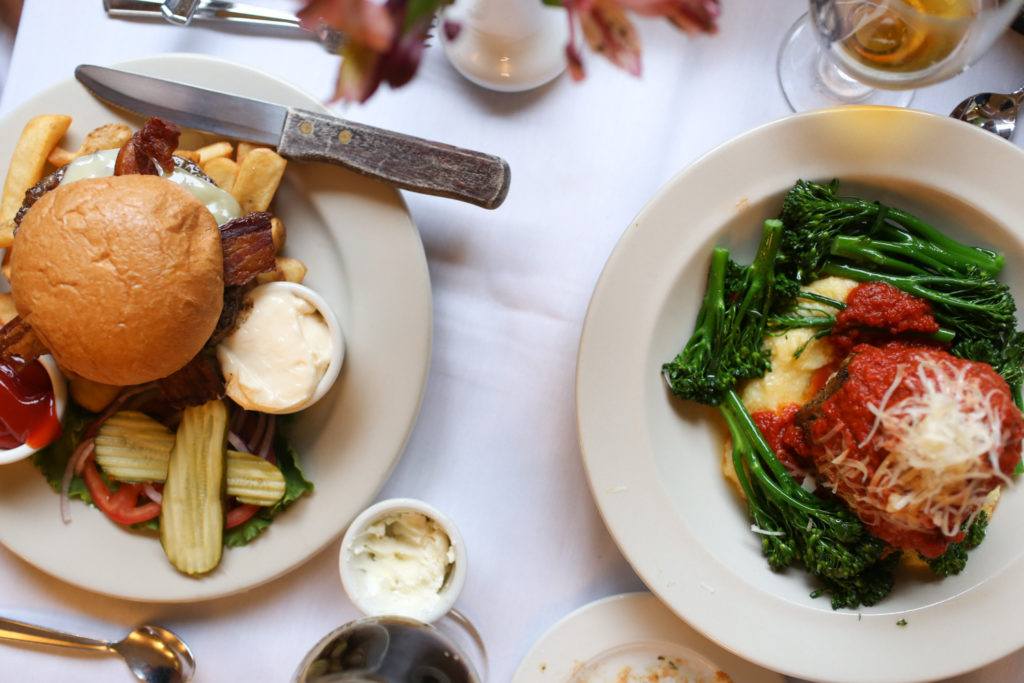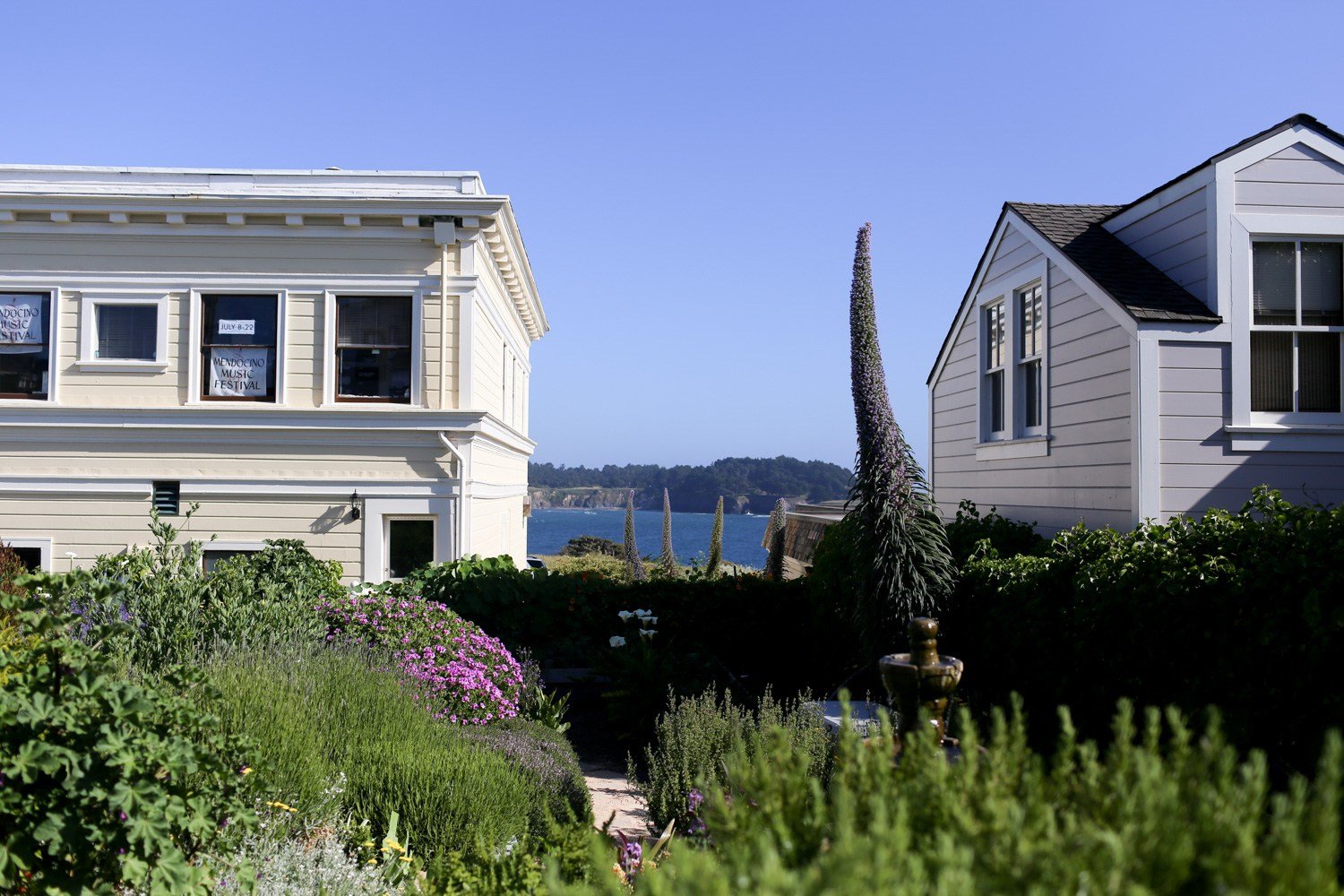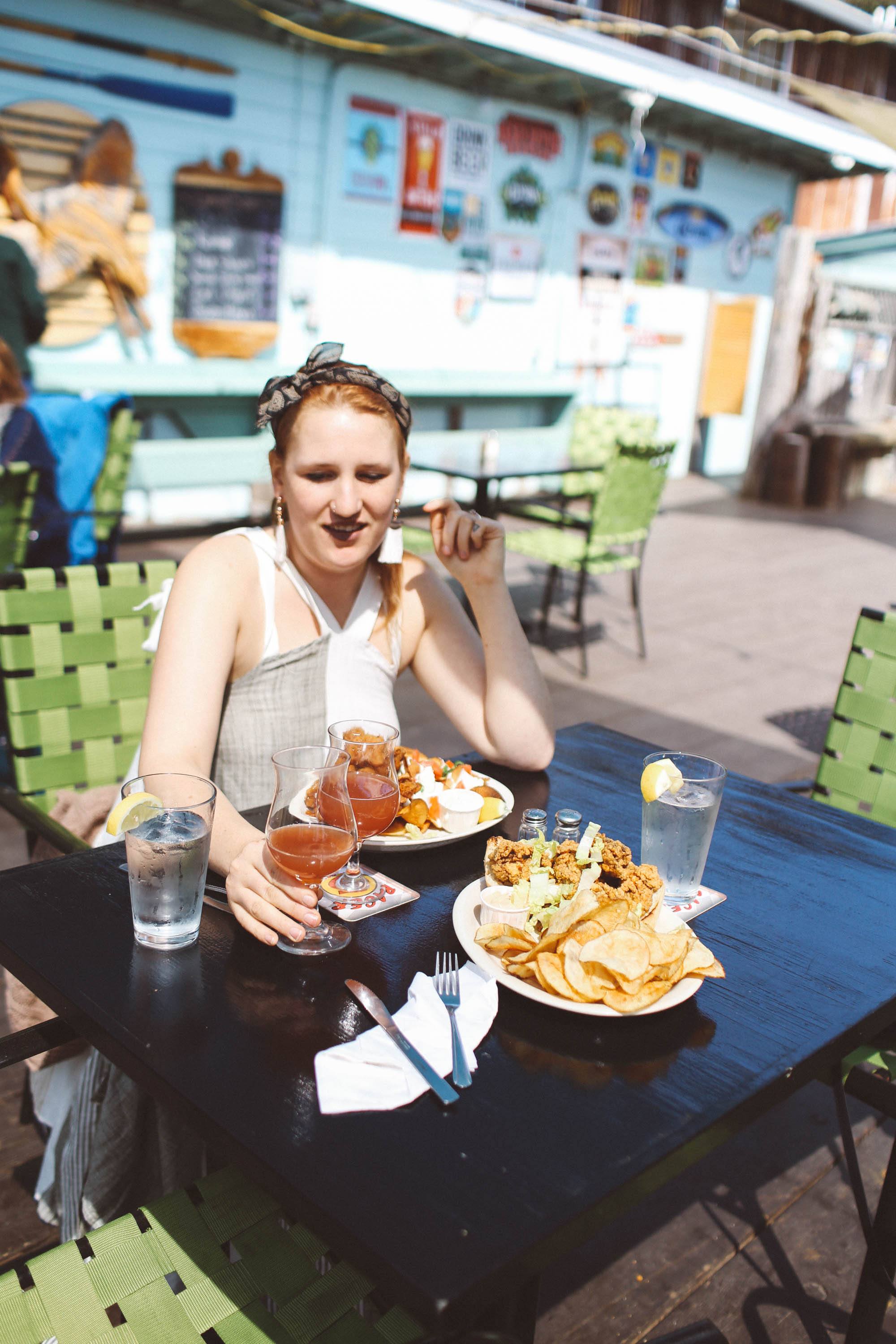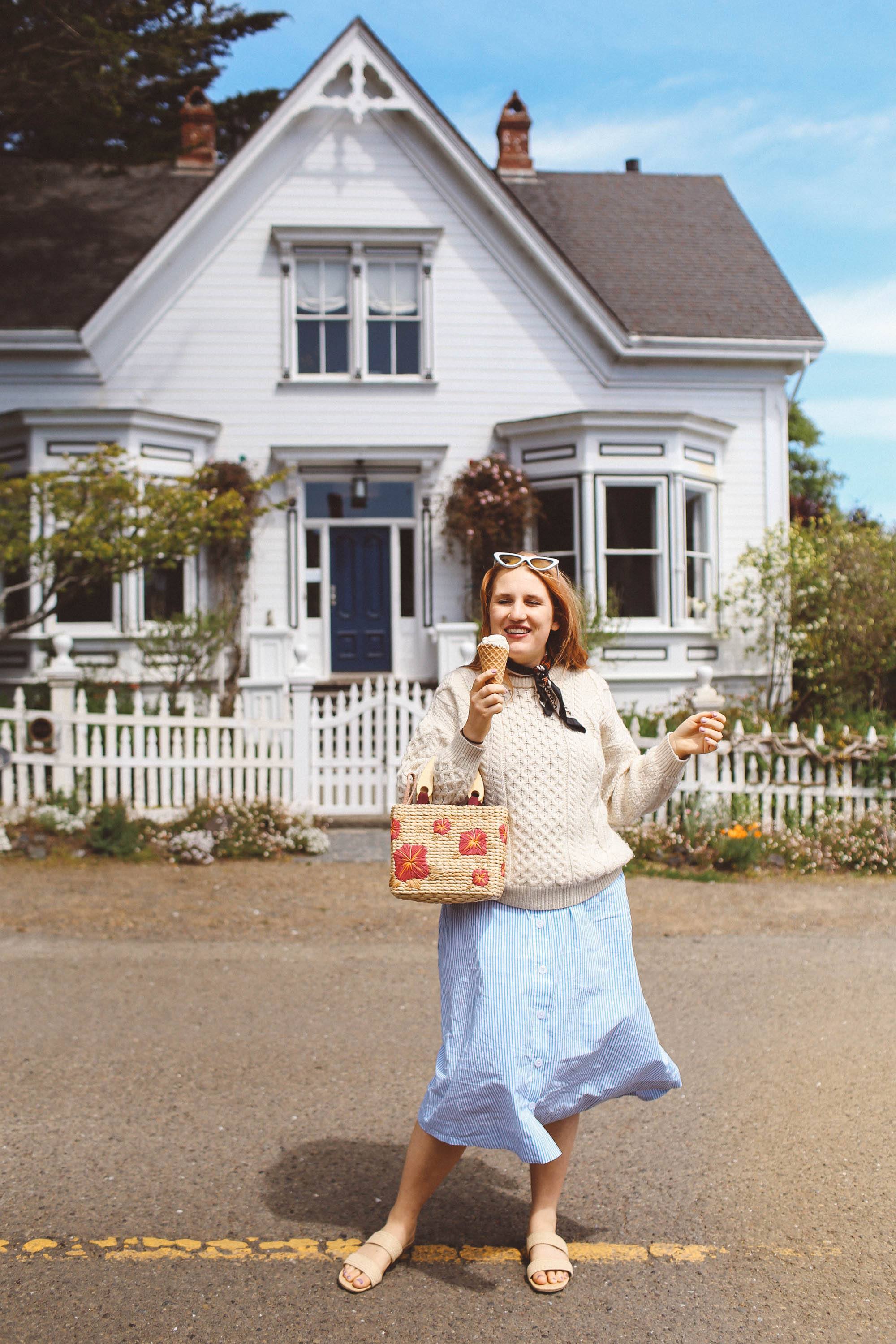 ---
Things To Do
---
There are SO many fun things to do in Mendocino and the Fort Bragg area! We've been up there 3 times now and are still always finding new things to do.
Point Cabrillo Lighthouse: One of my favorite lighthouses on the California coast! You need to park at the top and walk down about a half mile to the lighthouse, which you can tour the inside of. There is also a small aquarium and houses you can explore.
Jug Handle: Jug Handle State Park is a beautiful park that is known for it's 2.5-mile Ecological Staircase Trail. Hikes range from 1 hour to a full day, so there is plenty to explore.
Skunk Train: Riding the Skunk Train was a fun way to spend the morning.  The route we took was the short one, just about an hour roundtrip. It was relaxing just sitting on a train for 60 minutes next to Robin while watching the redwoods fly by. They sell some snacks and drinks (including boozy ones) on the train, just remember to bring cash!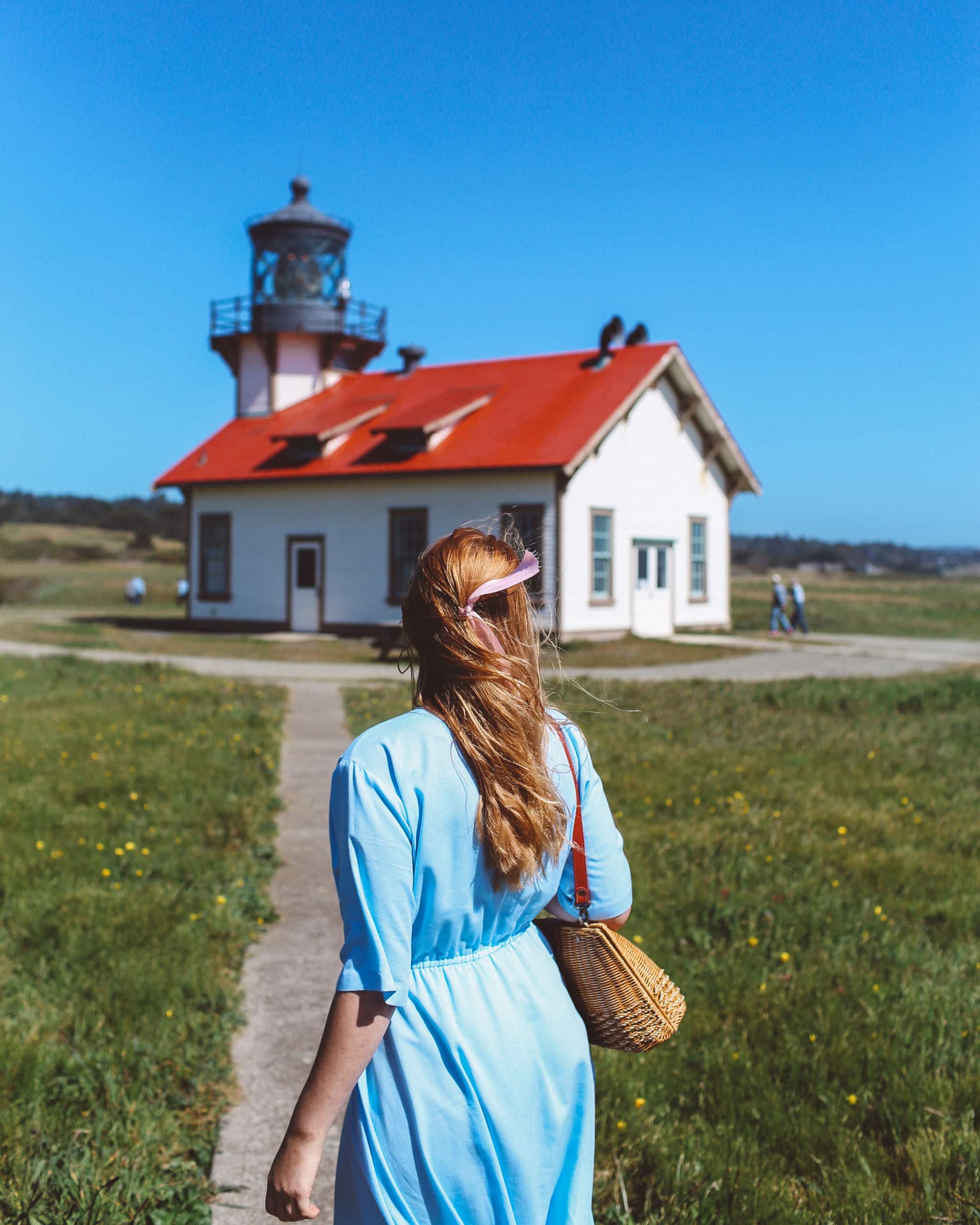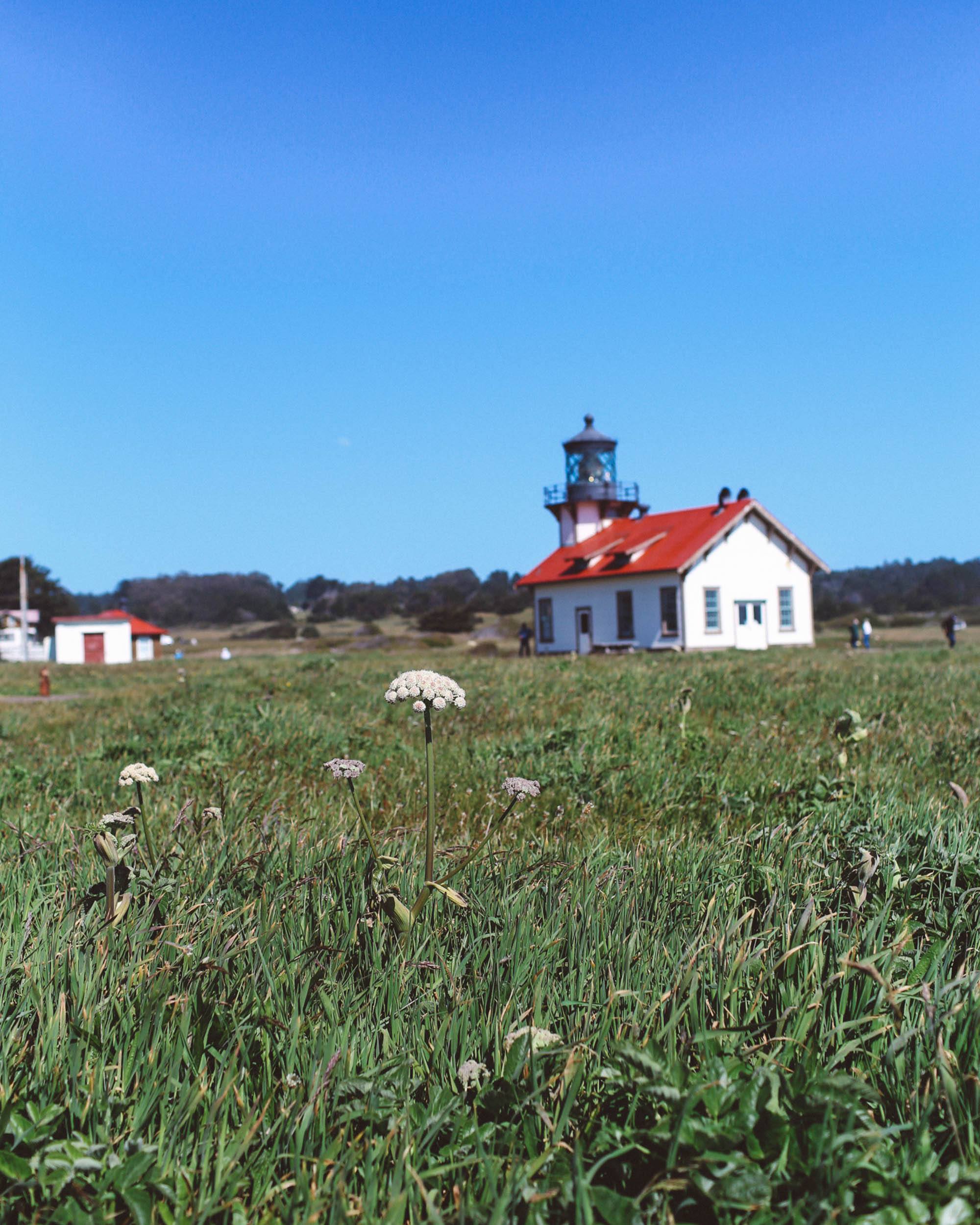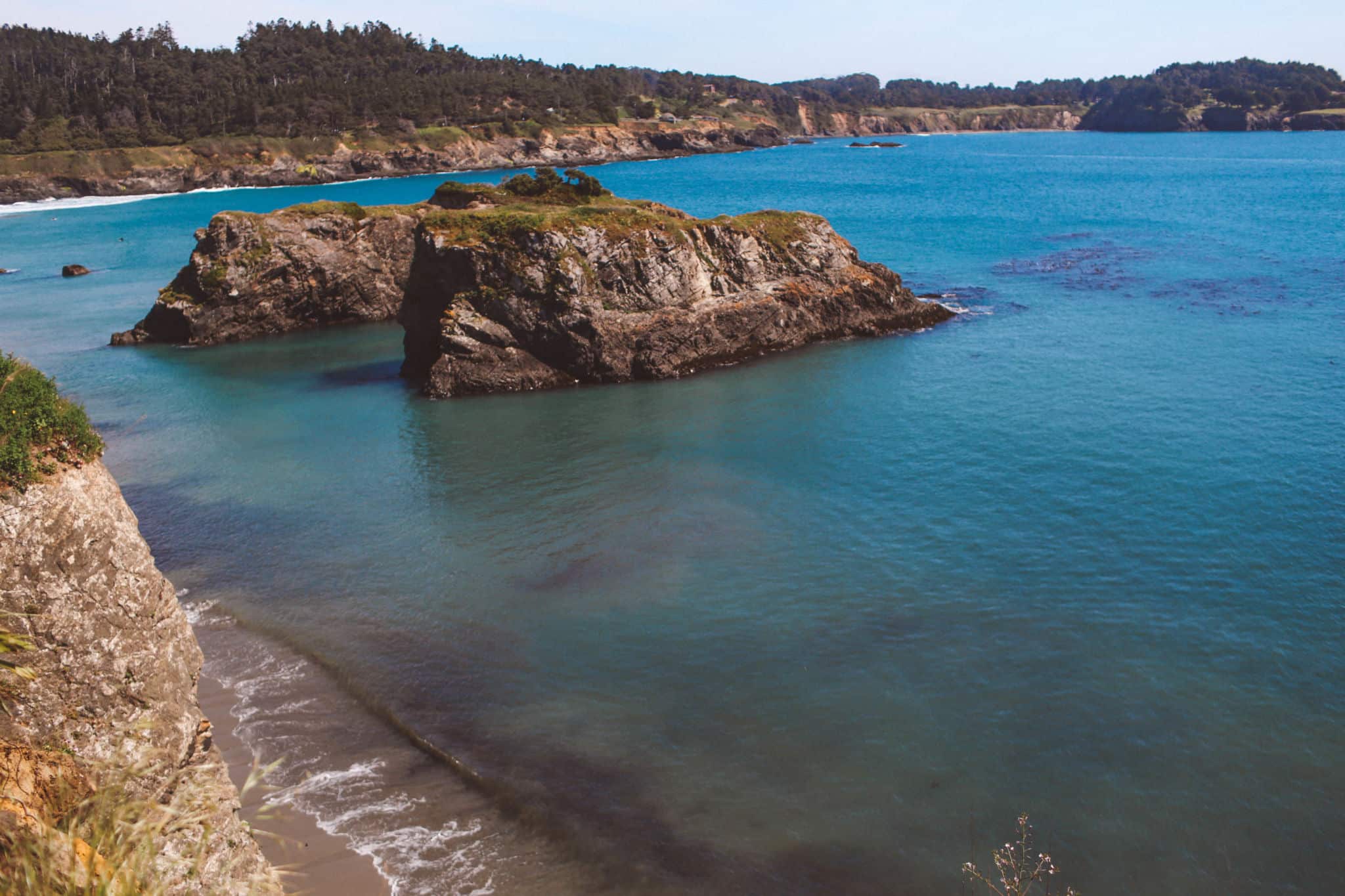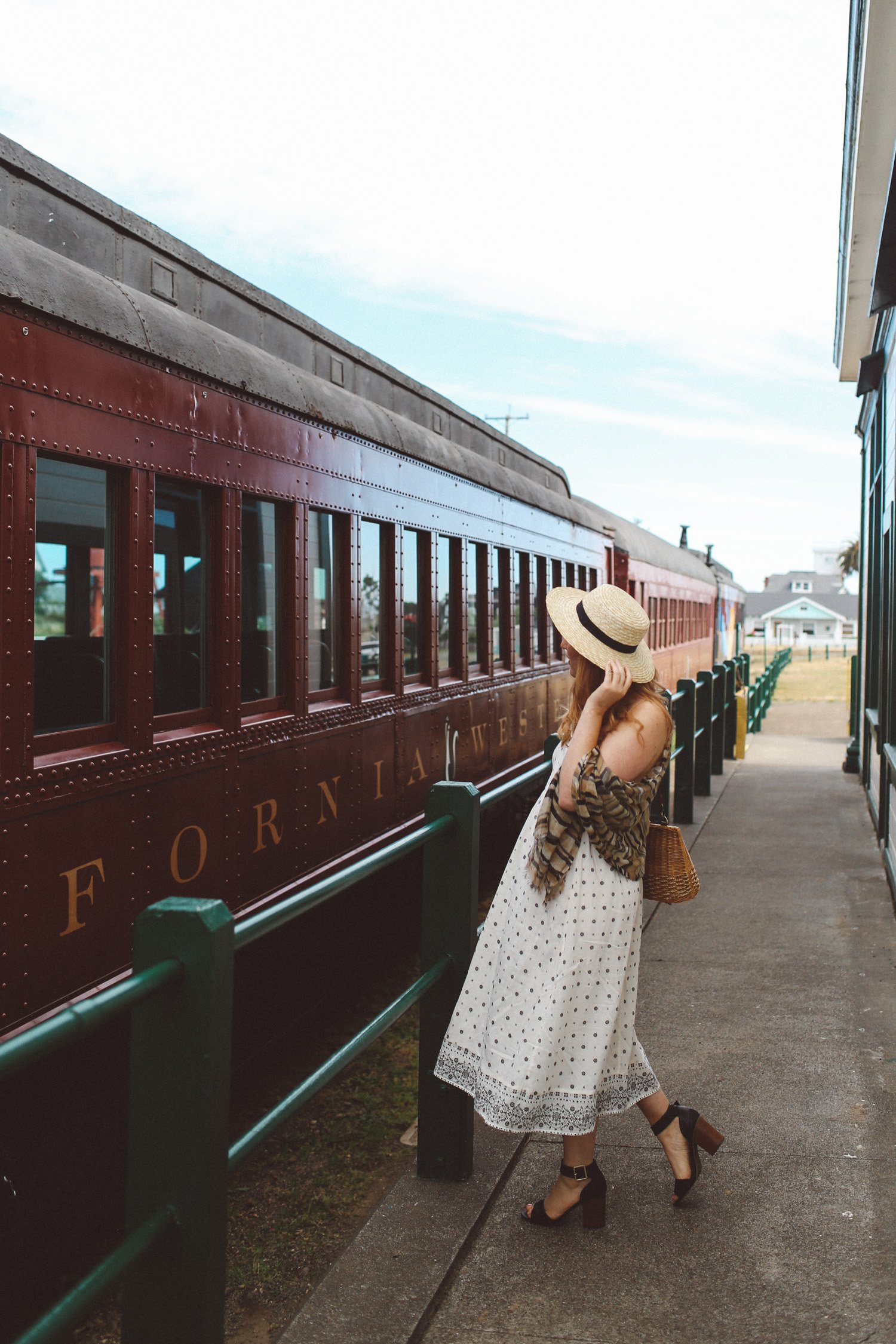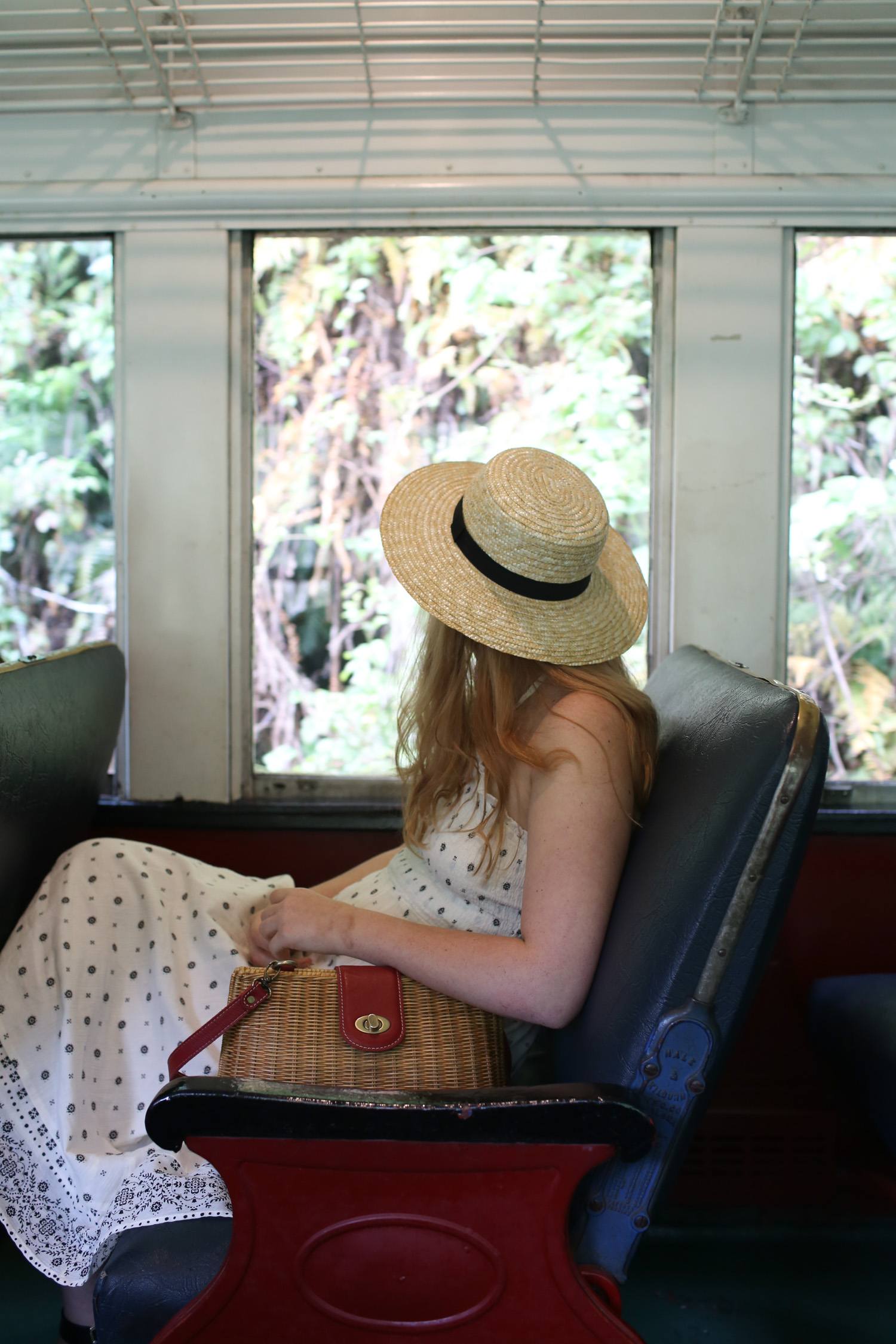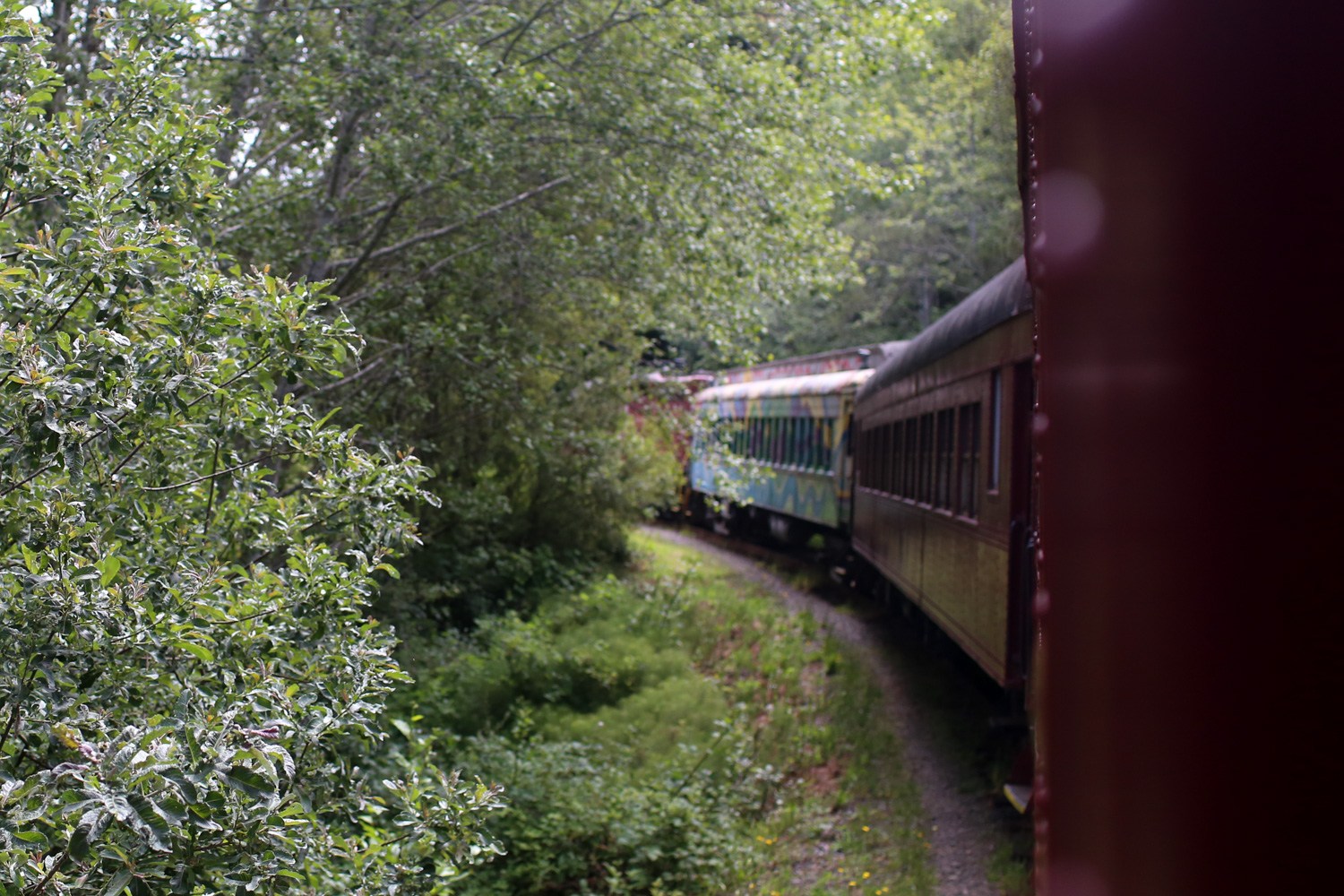 Russian Gulch: Just a quick drive outside of Mendocino is Russin Gulch. You can do a 1-hour exploration around Devil's Sinkhole and the beach, which takes you under the Hwy 1 bridge. Or, you can explore deep into valley floor and forest to find the Russian Gulch waterfall for a longer hike.
Glass Beach: Due to years and years of dumping garbage on the coast near Fort Bragg (not cool), the waves slowly turned all that garbage into beautiful colored glass pebbles (cool). There's lots of rocks and coves to climb around – so go crazy!
Sea Kayaking: It's not scary at all! We found our sea kayaking expedition to be very relaxing. Guides will take you in various sea caves around the coast, past beautiful mansions and into little nooks you can't see from the coastline. We spotted a lot of wildlife like seals!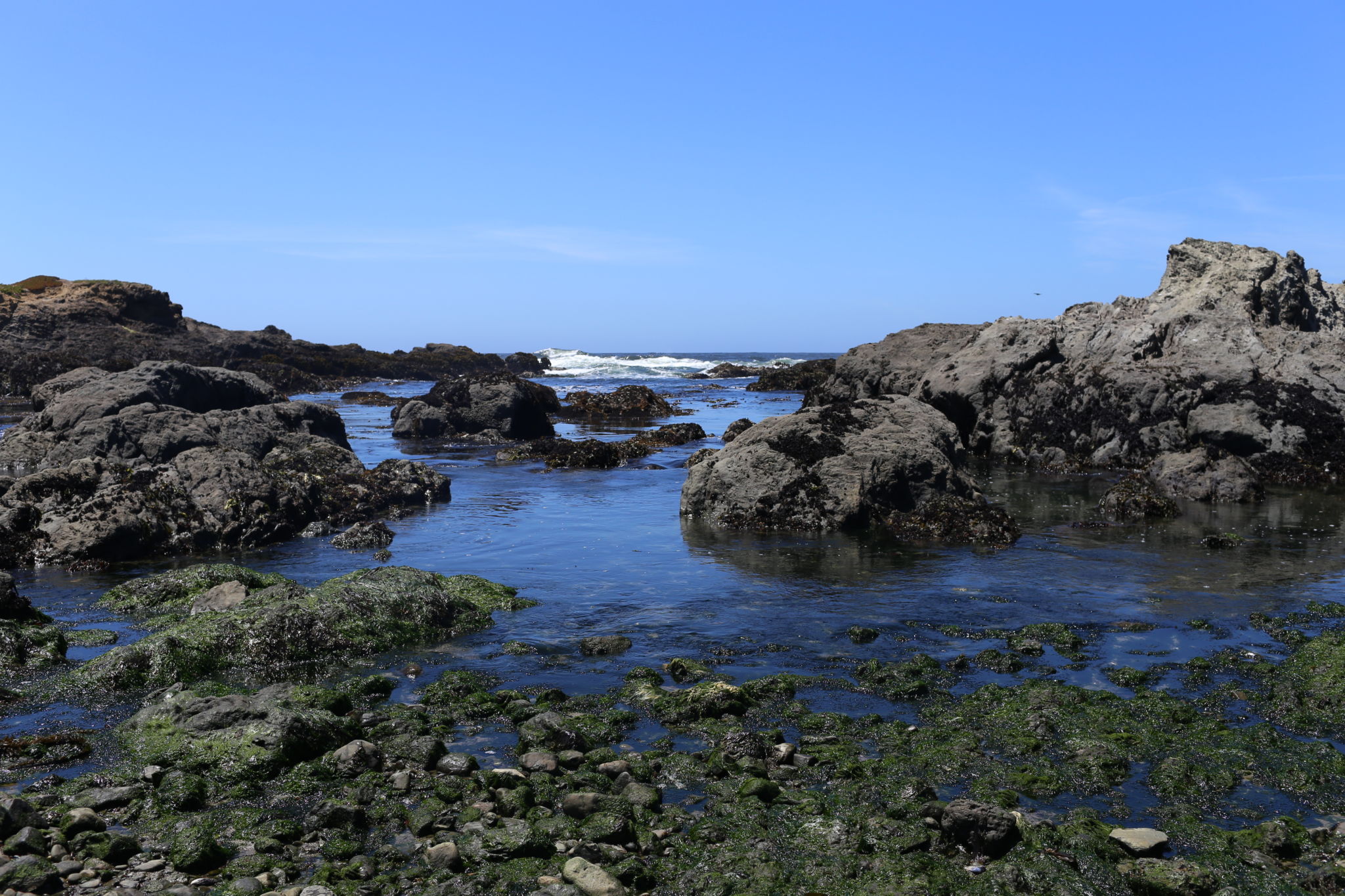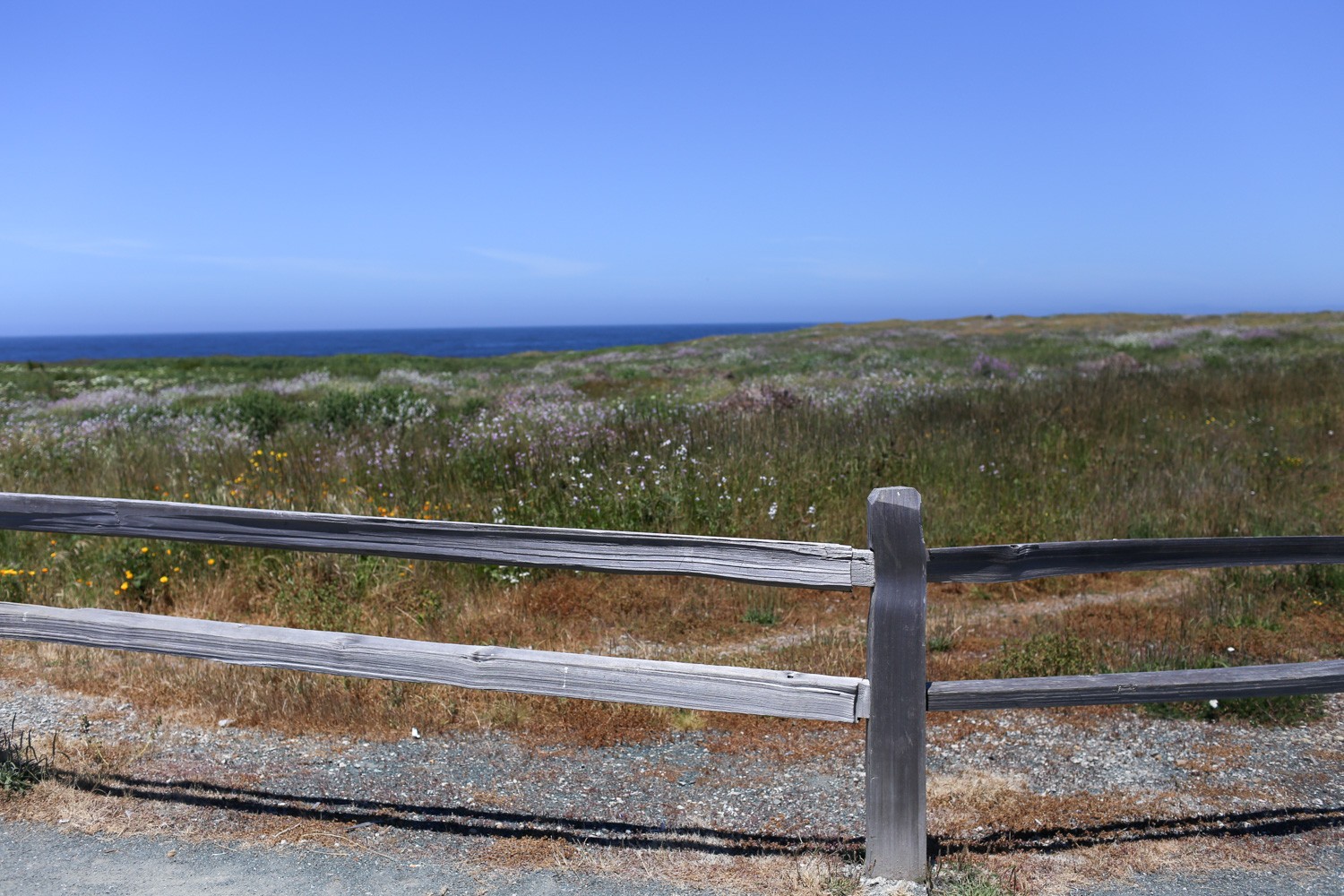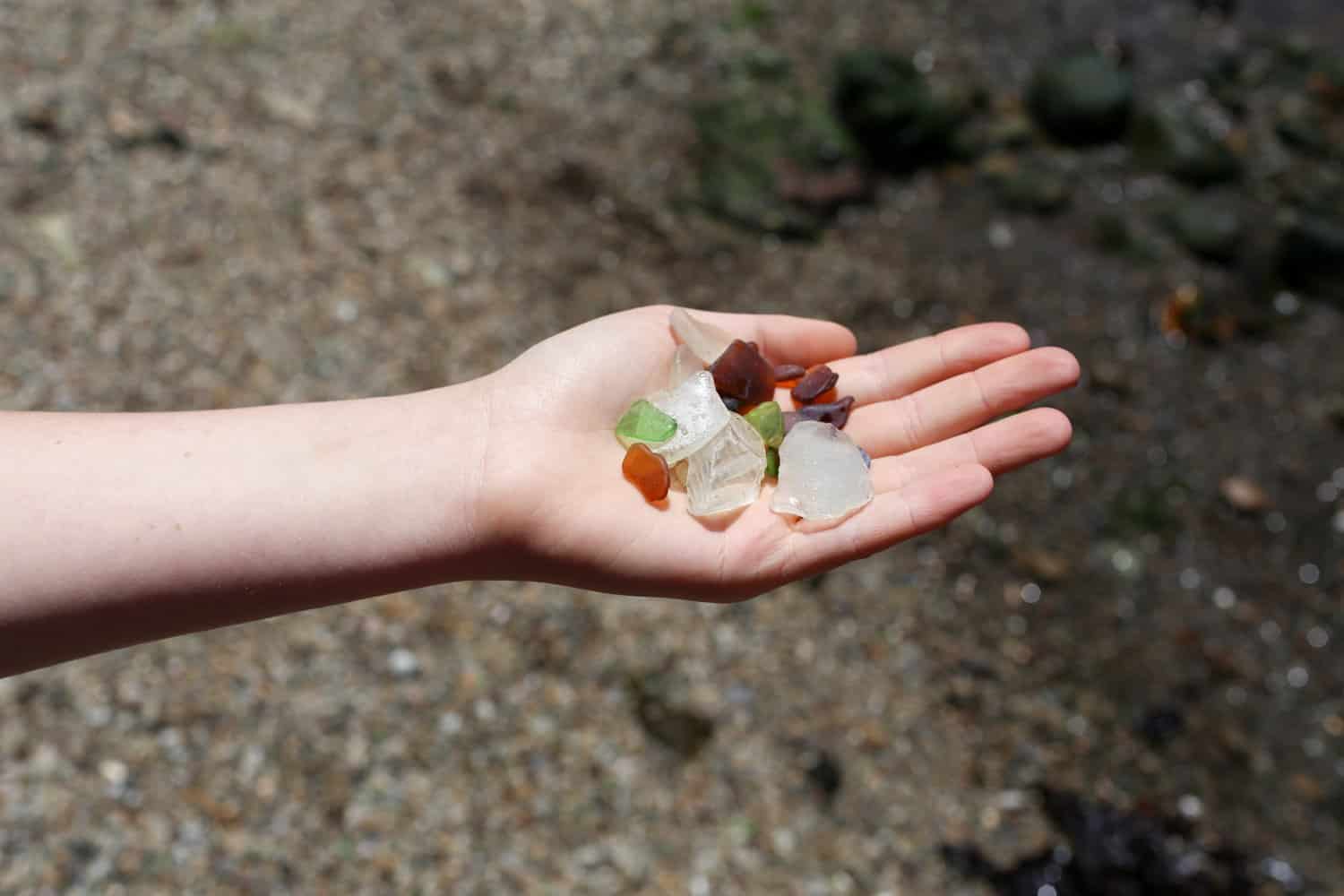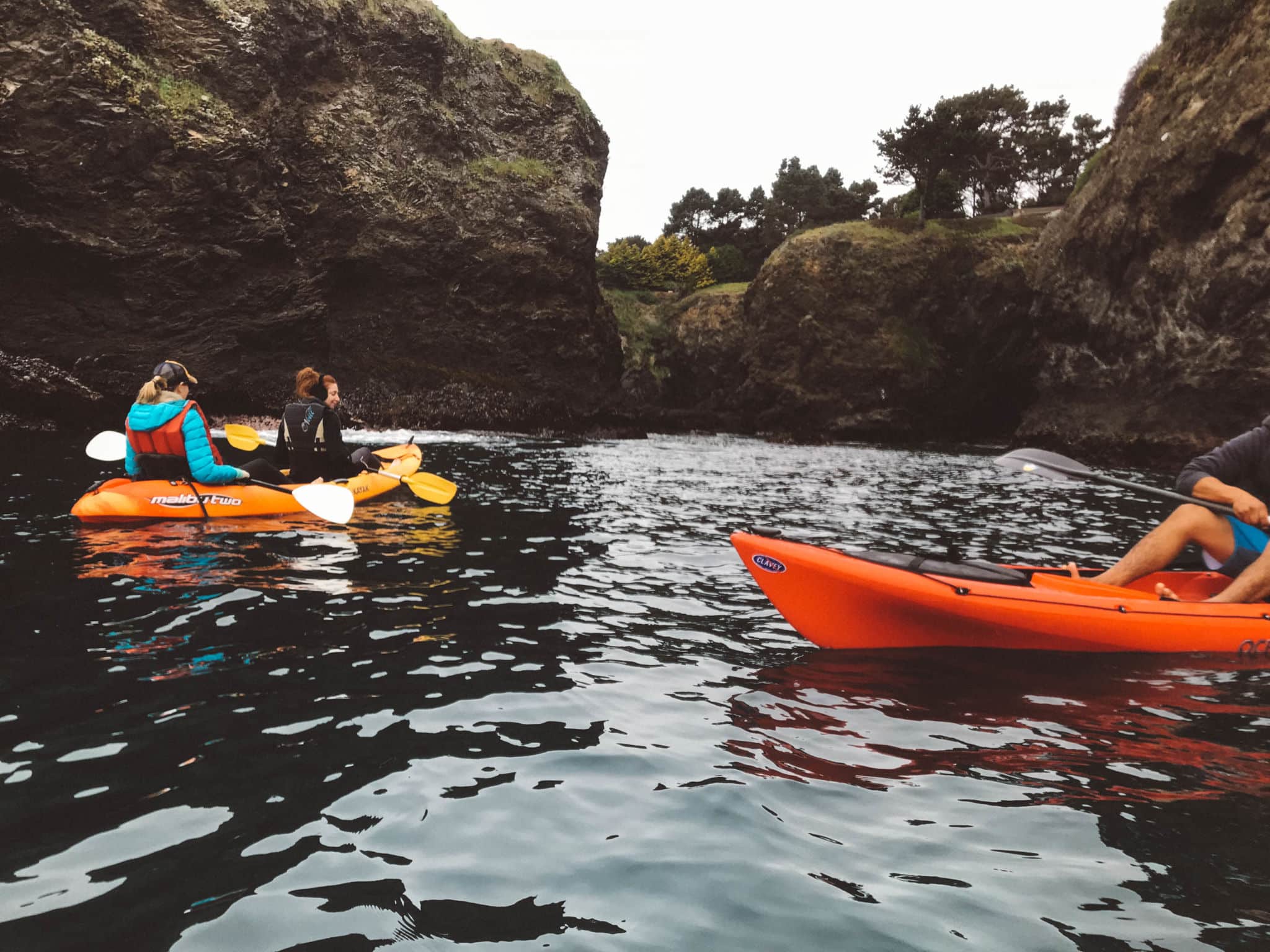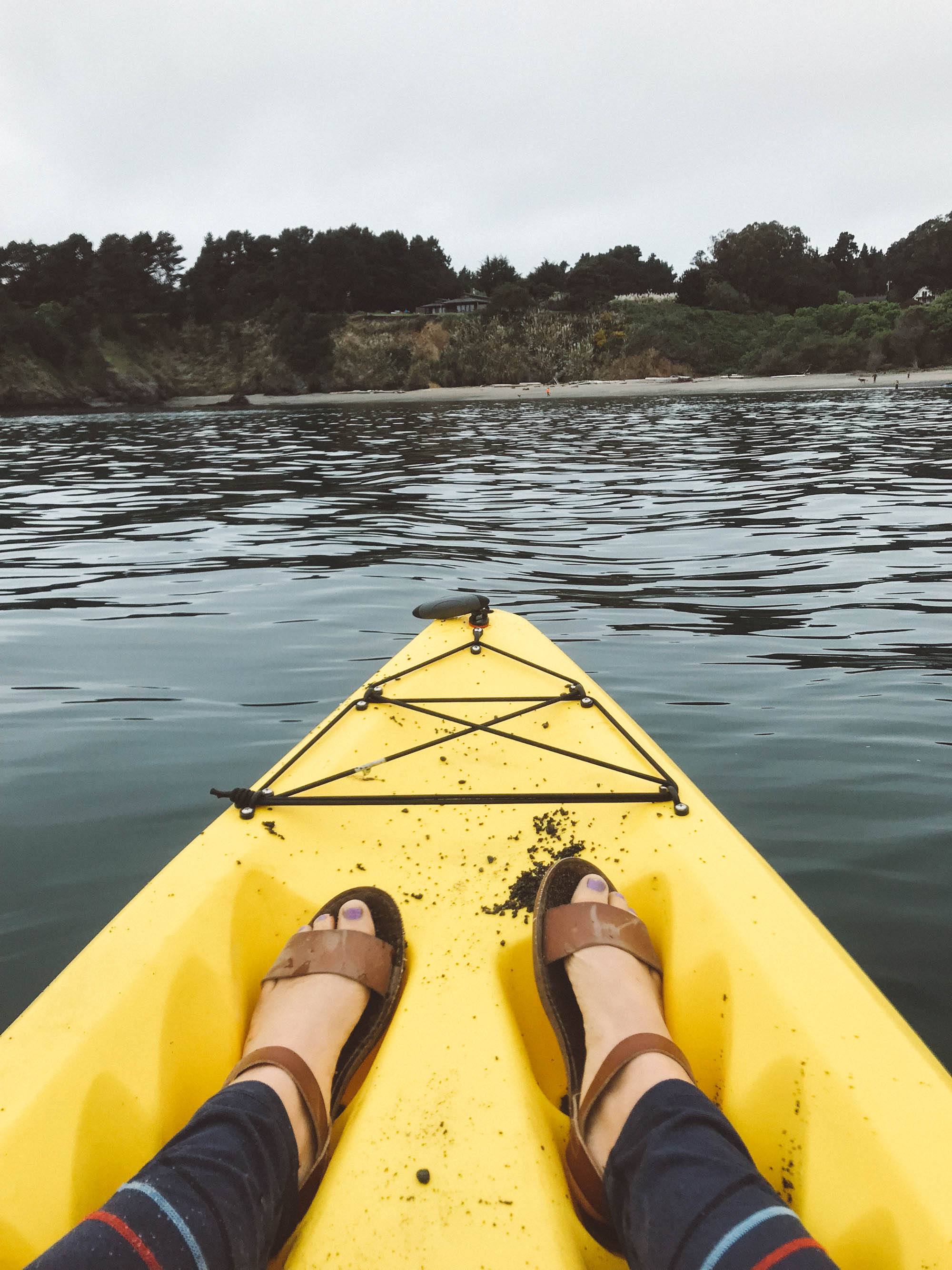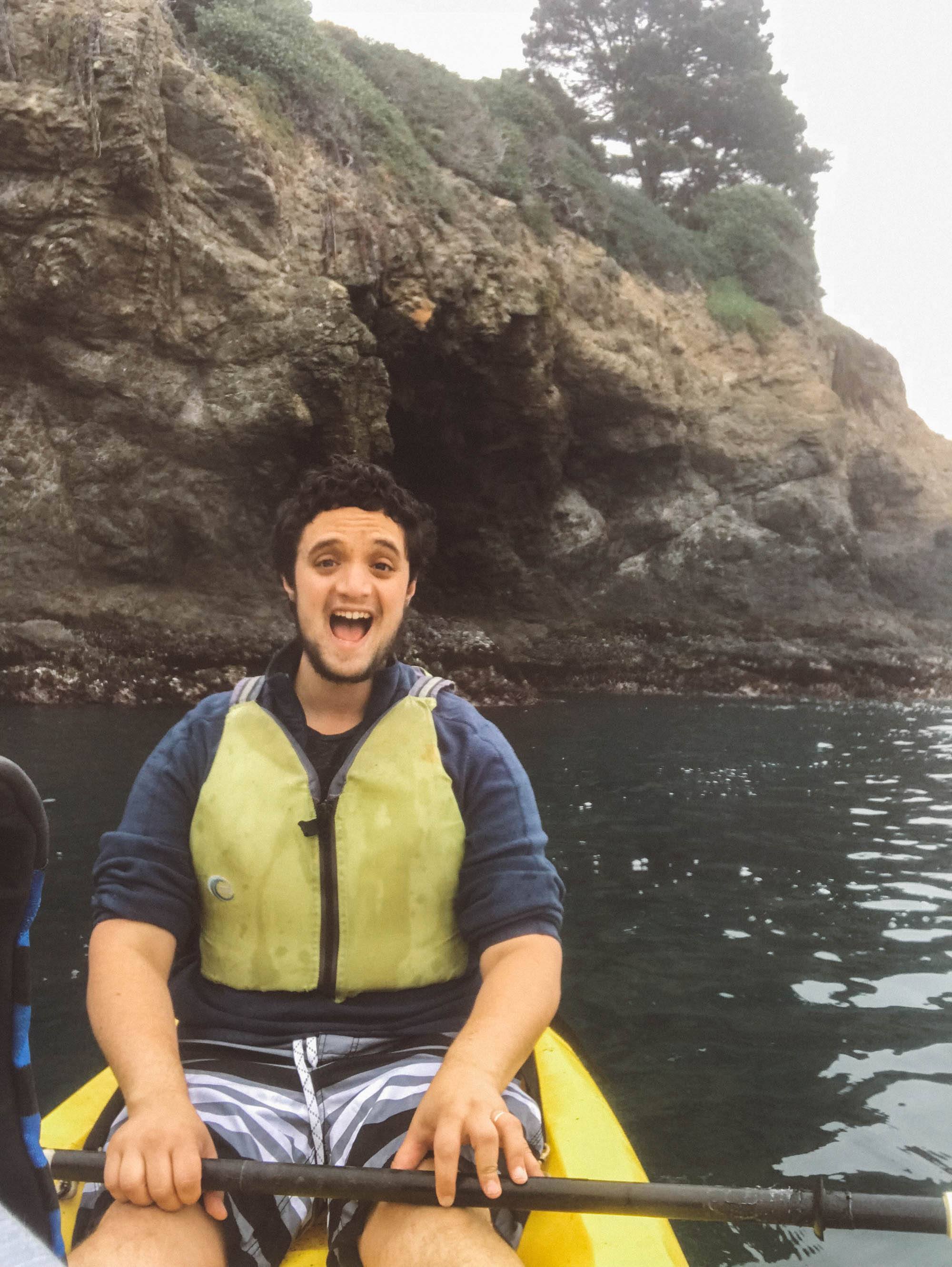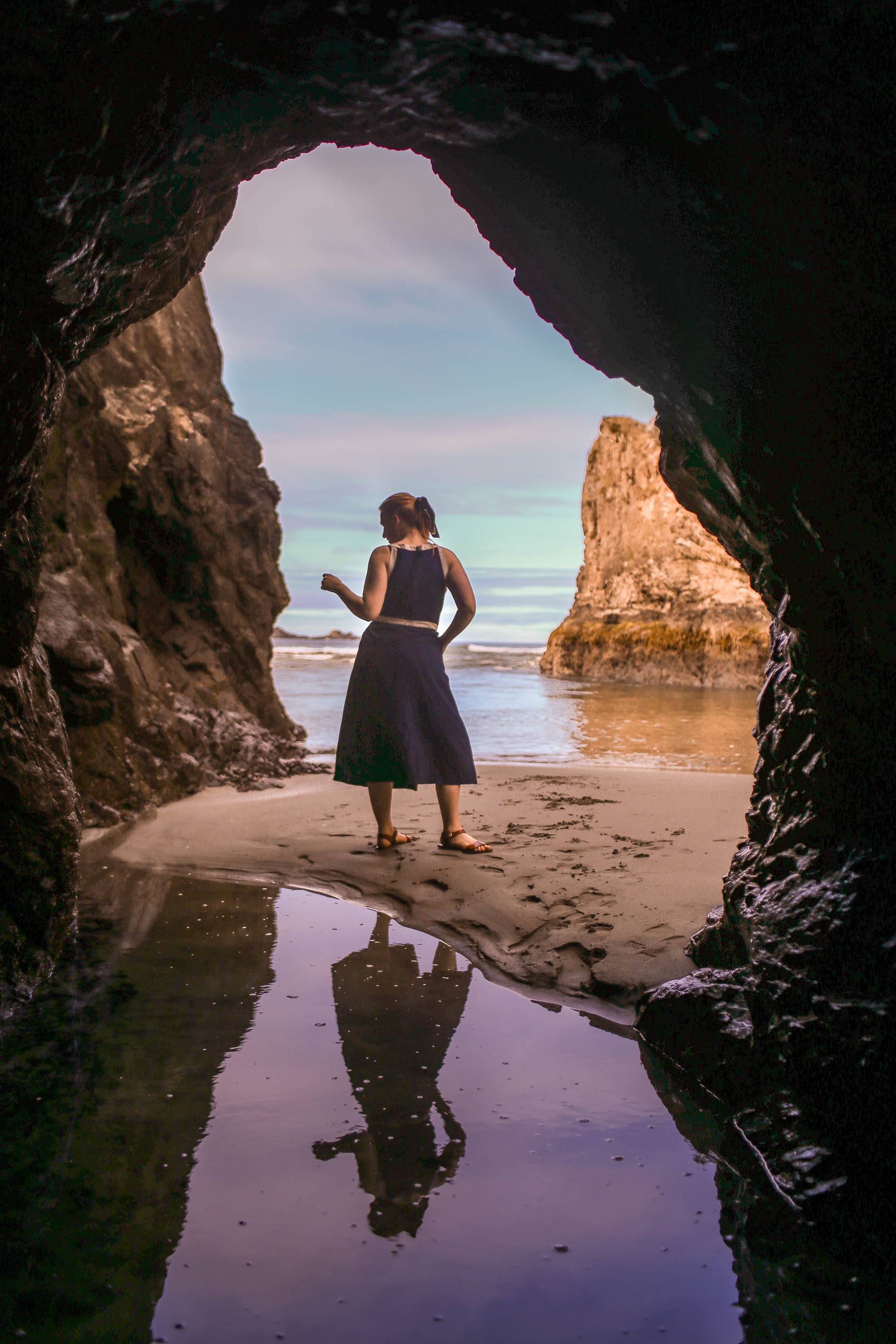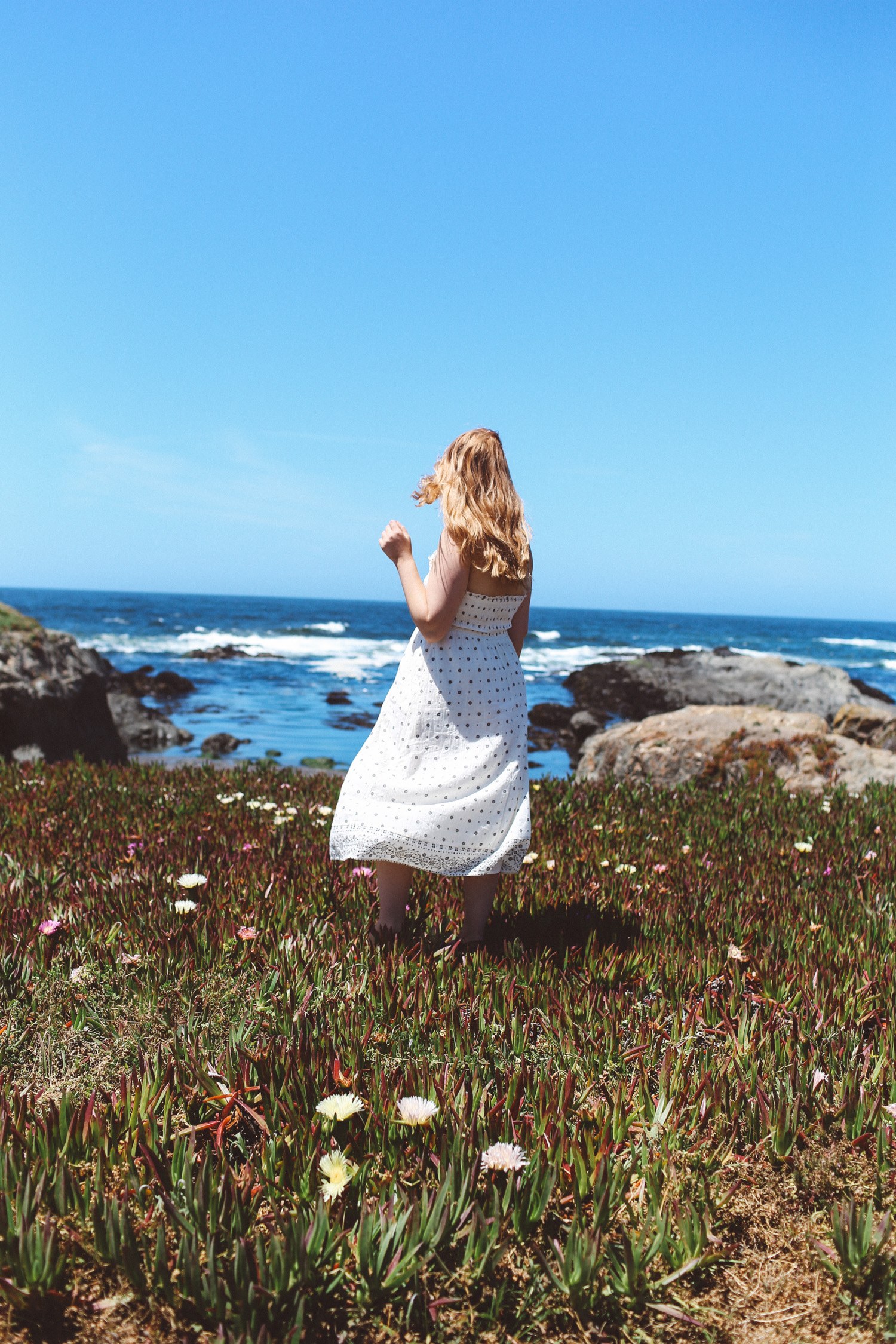 Walk The Beaches: There are plenty of beaches to choose from if you want sand and water. My favorites to explore at Van Damme State Park Beach and Big River Beach.
Mendocino Headlands: There are about 2 miles of trails right on the edge of Mendocino called the Mendocino Headlands. Grab our mushroom ice cream and stroll along the trails for beautiful coastal and town views.
Shopping: Mendocino and Fort Bragg have a bunch of local shops. From woodworking, art studios, local clothing shops and bookstores, you'll be sure to find local treasures here.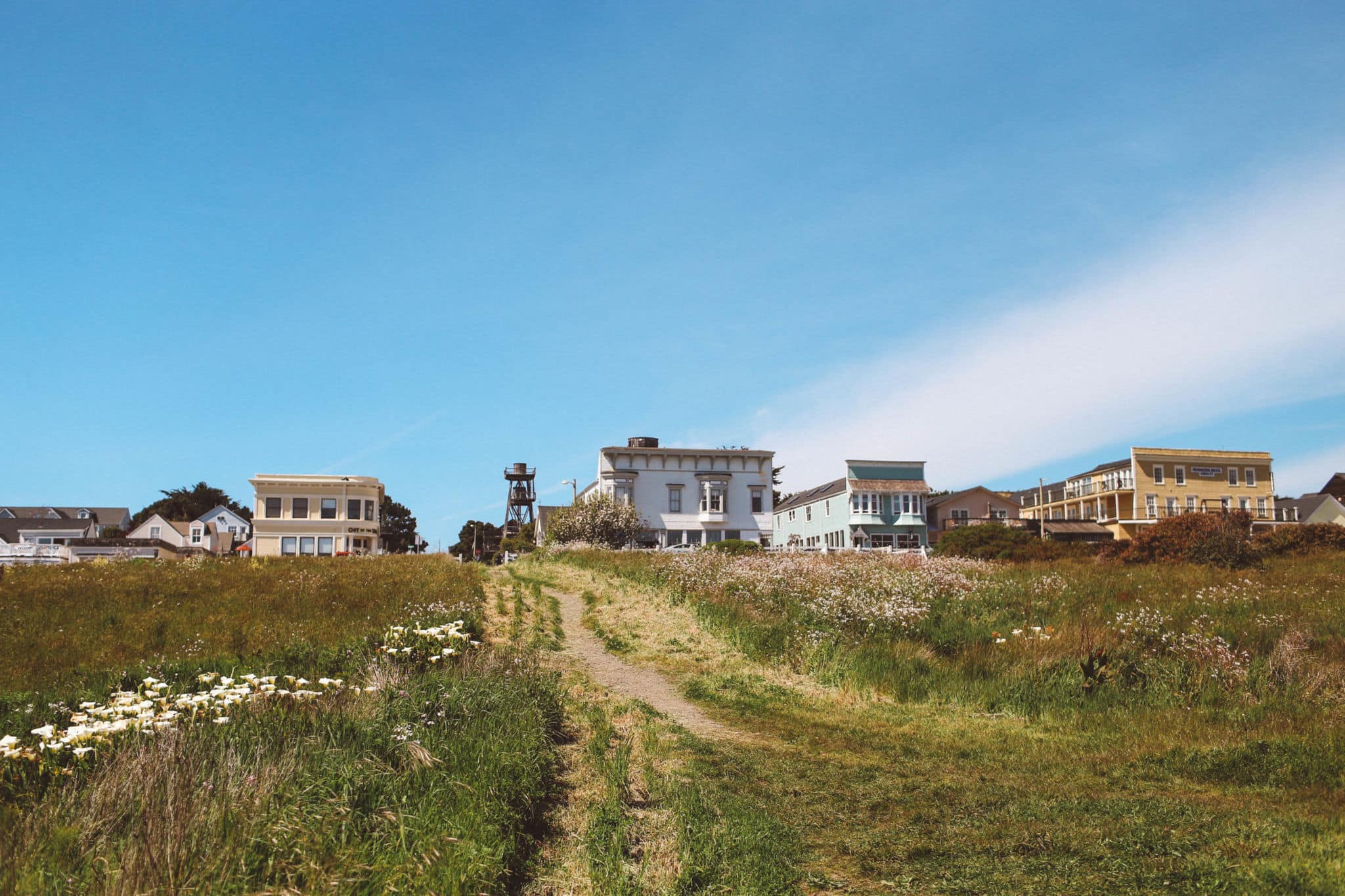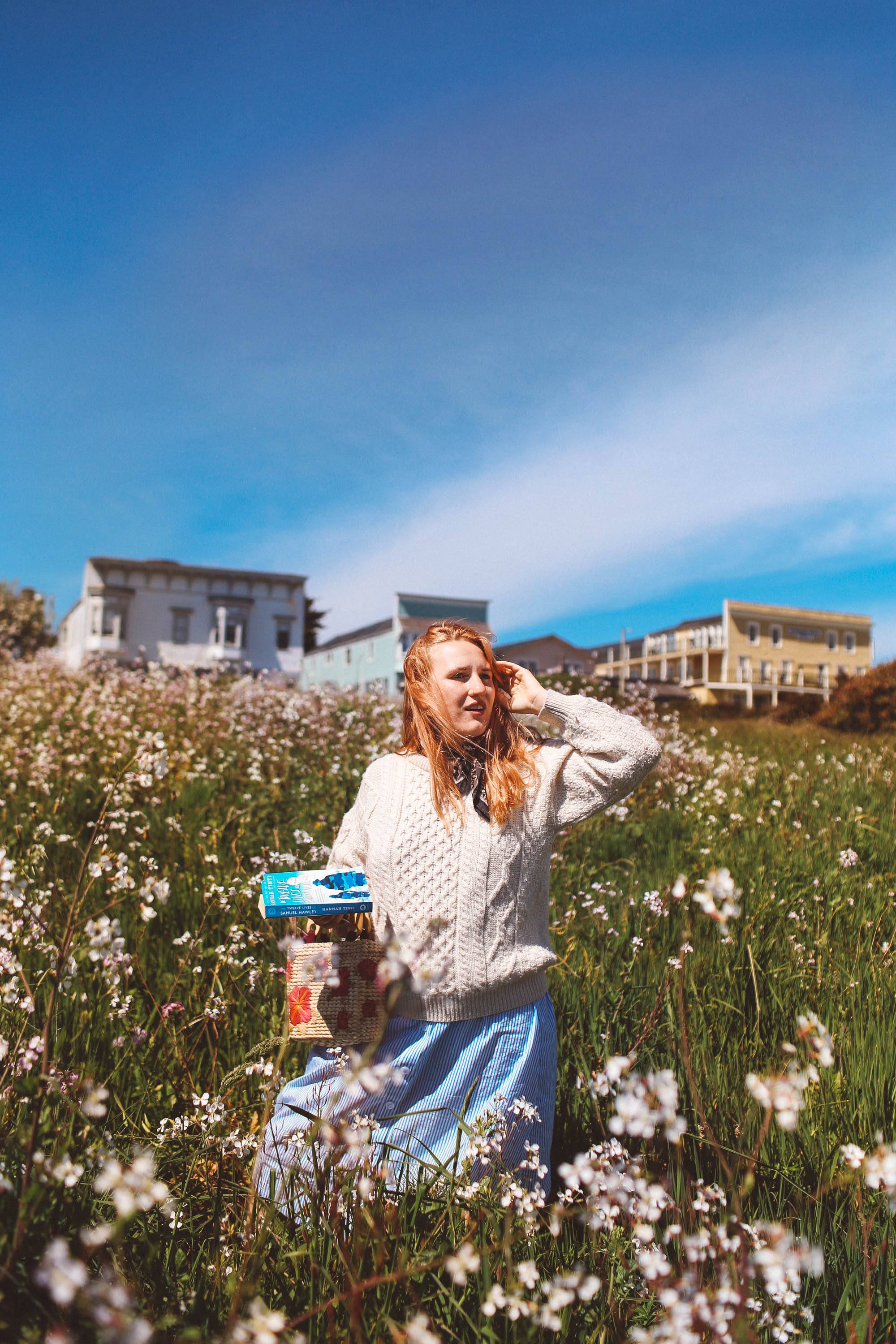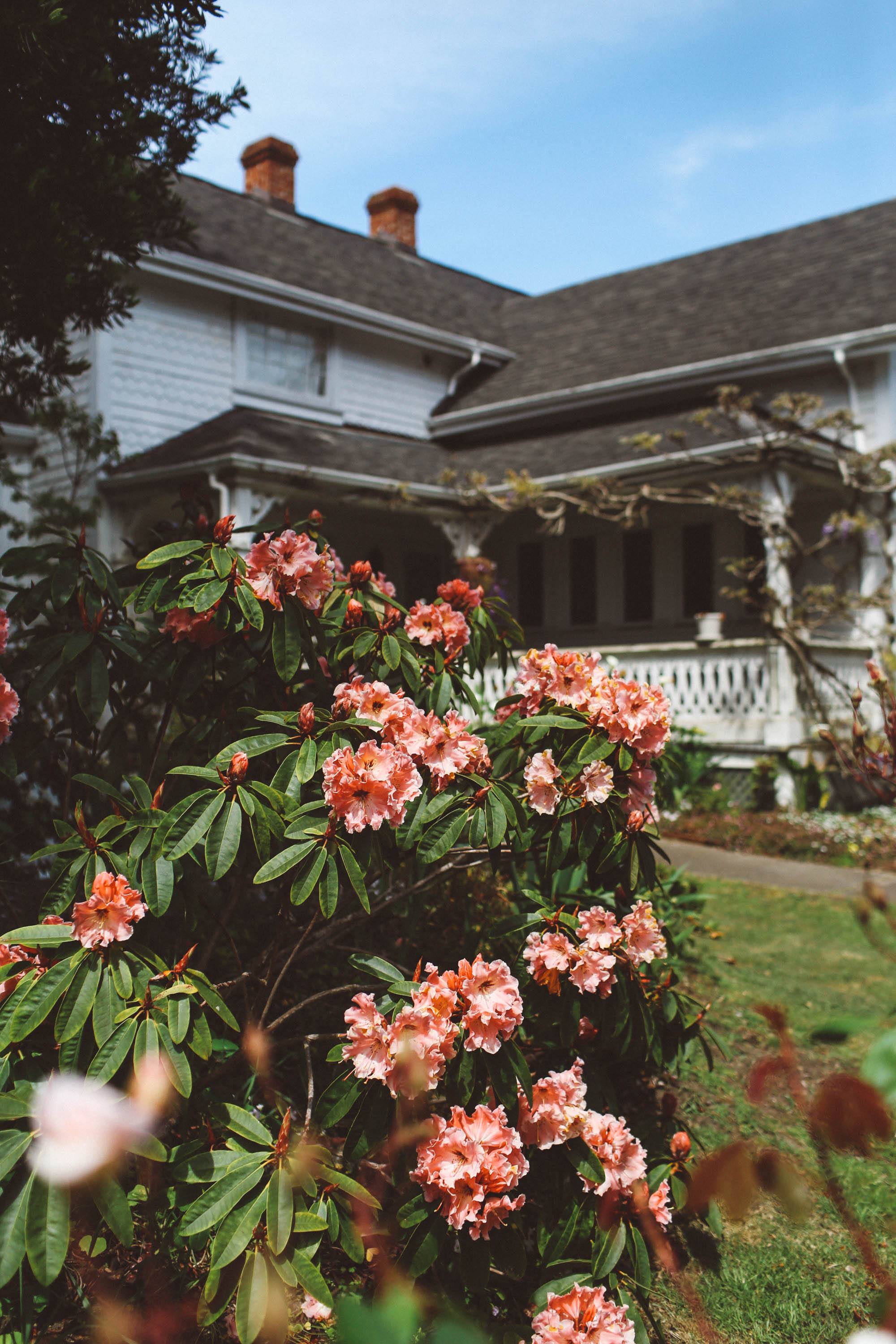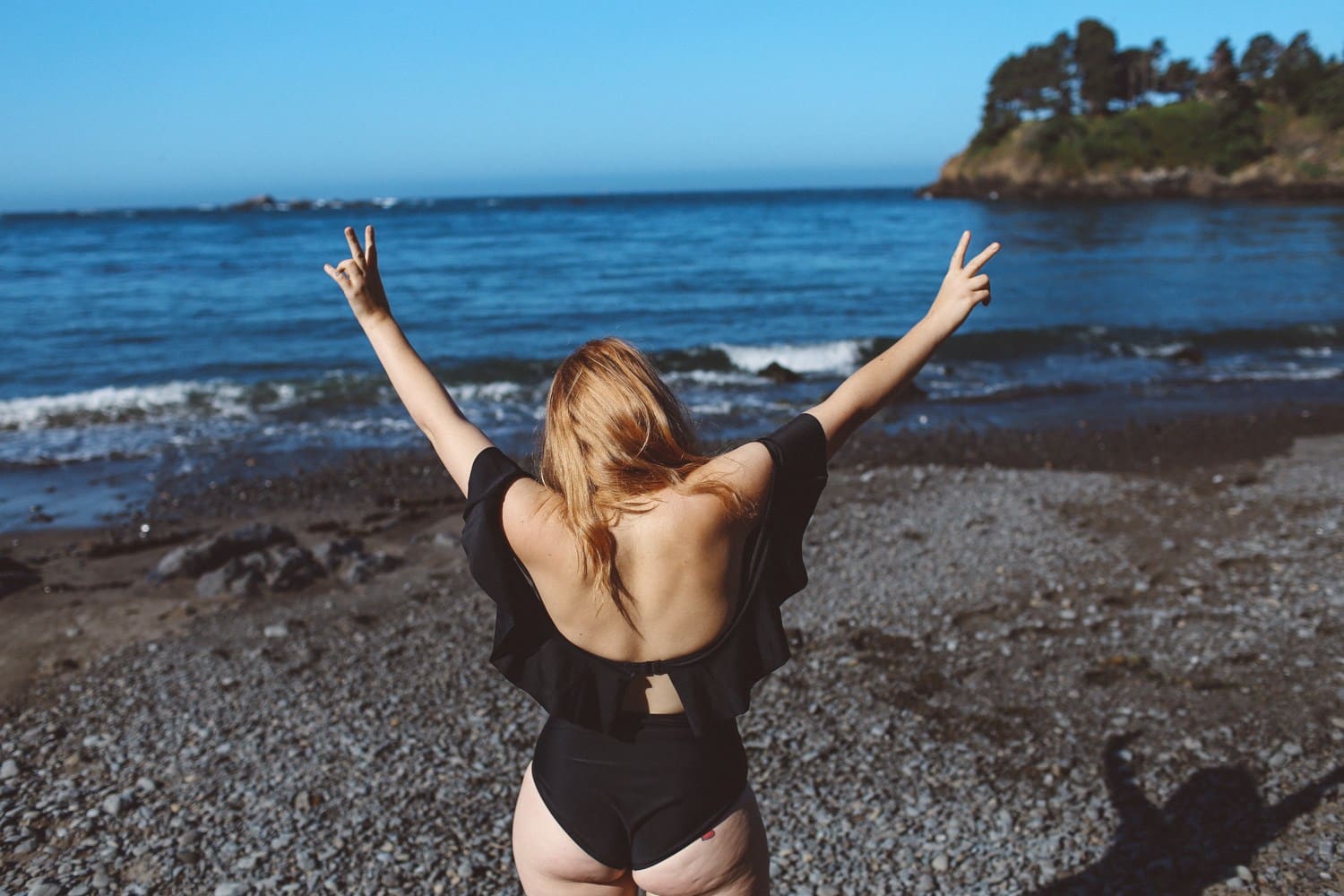 ---
Route 128
---
To get to Mendocino, you have to drive on Route 128 which takes you through the heart of Anderson Valley. You can also take hwy 1 for sweeping ocean views, but note that it's very windy and will probably take a little longer to drive. Or, take 128 for Redwoods and a chance to stop by the cute little towns in the valley. Really, you could make a weekend trip out of Route 128 alone.
Boonville: Boonville is the major town of the valley with a small downtown stripe and an array of dinning options. It makes a great place to stop for lunch before your remaining drive to Mendocino. The first trip to Mendocino we stopped at the Redwood Drive-In for burgers which were good, but I felt like were a tad overpriced for what you got ($8 for just a burger, no fries). This last time, we grabbed homecooked food at Boont Berry Farm which was tasty and affordable.
Wine Tasting: Anderson Valley is another robust wine valley, but as stated before, most people get caught up in Sonoma and Napa, so it's by far less crowded up here. No complaints! Lula Cellars is an adorable little winery that quickly made my list of favorites in California (and that says a lot considering how frequently I find myself in wine country!) When you walk through the tasting room door, you'll quickly be greeted by Honey, the resident wine dog. You'll also probably find one of the founders behind the counter – they like to treat everyone like family here. We loved their pinots, make sure to try their Docker Hill Vineyard Pinot Noir and take a bottle or two home. Lula Cellars is quaint but growing. I can't wait to come back after they've built out an outdoor patio area next to their pond!
There's also Navarro Vineyards, which is a must-stop. We love their Sav Blanc and Pinots. The tasting room has a back porch so you can sit outside and enjoy the views.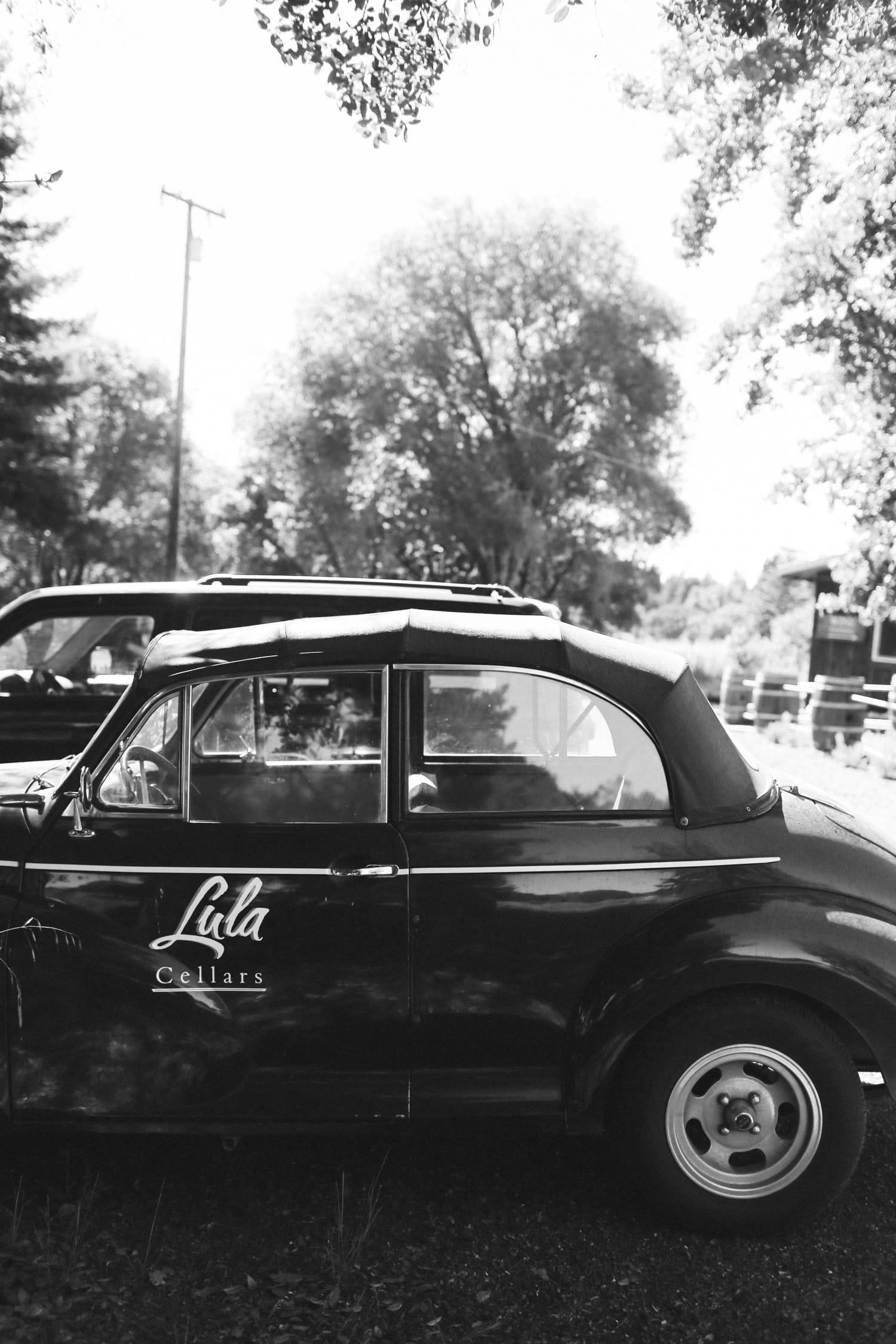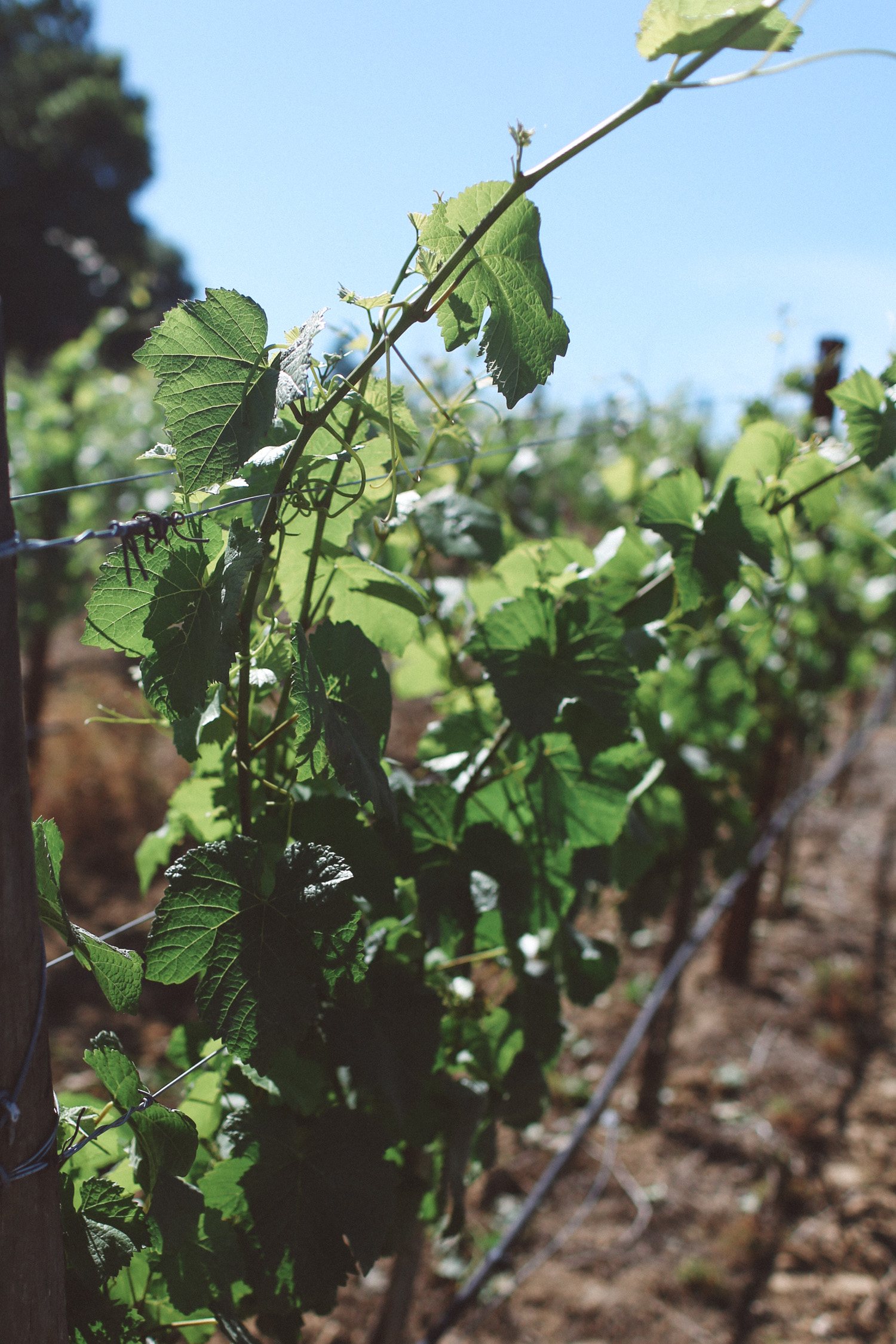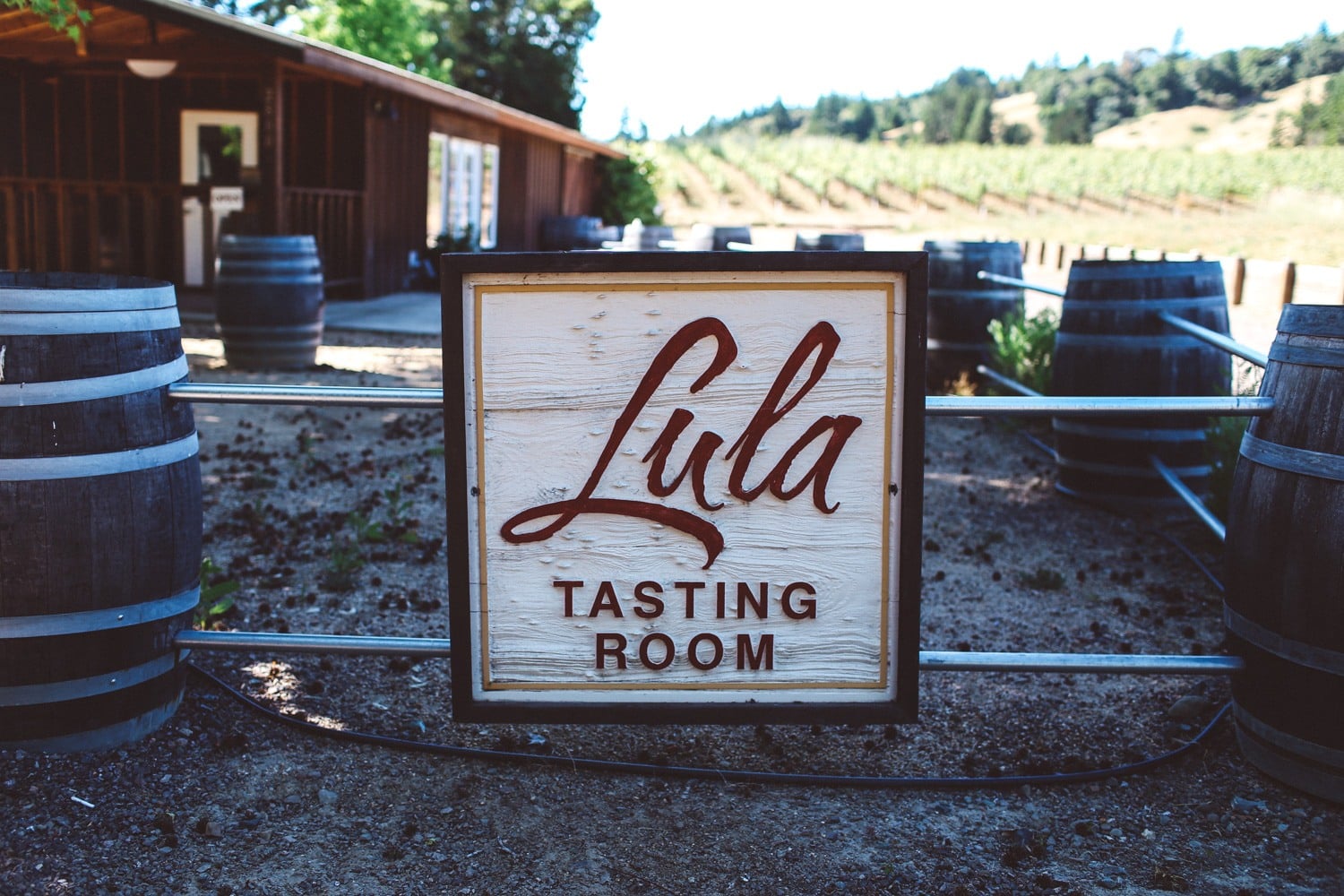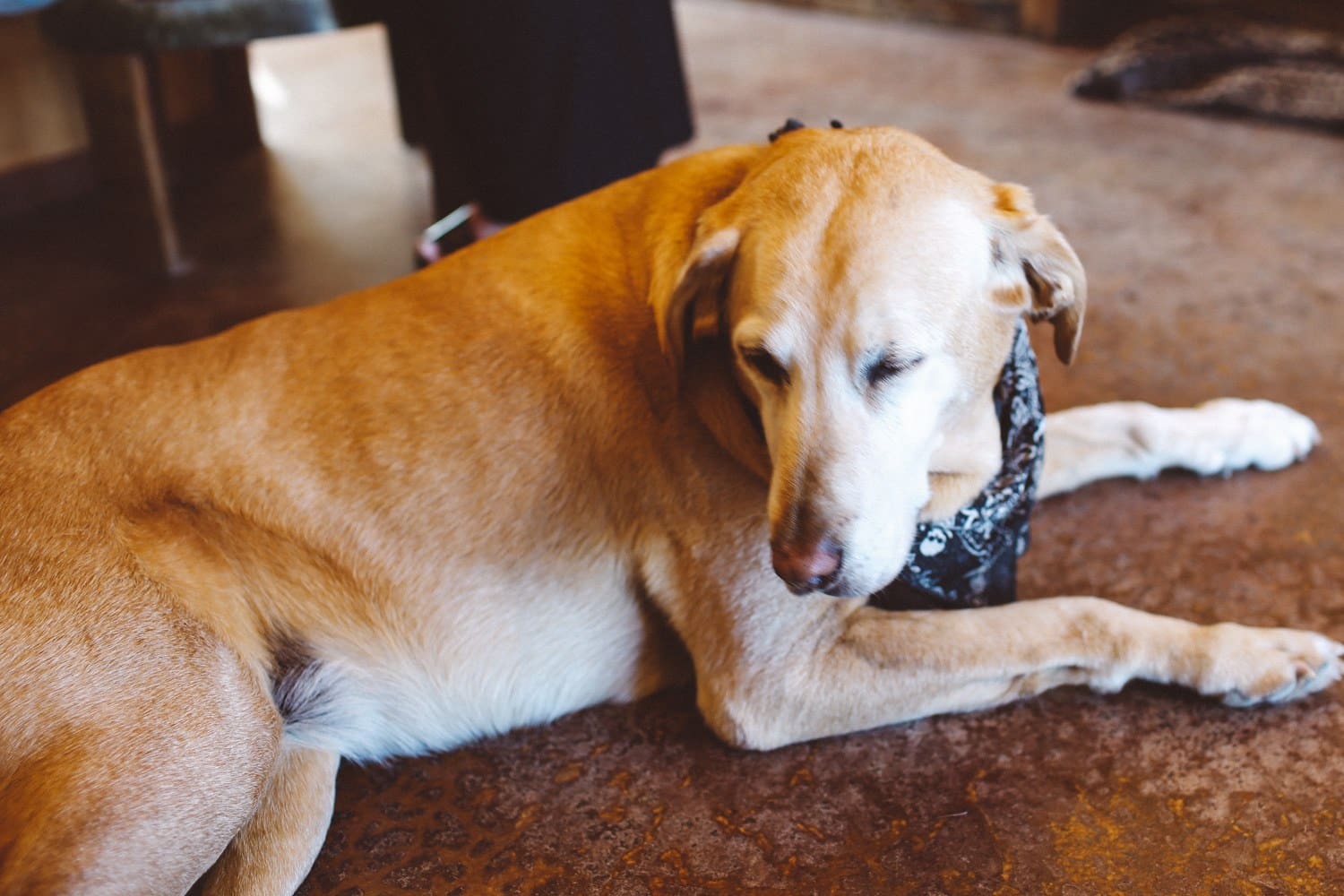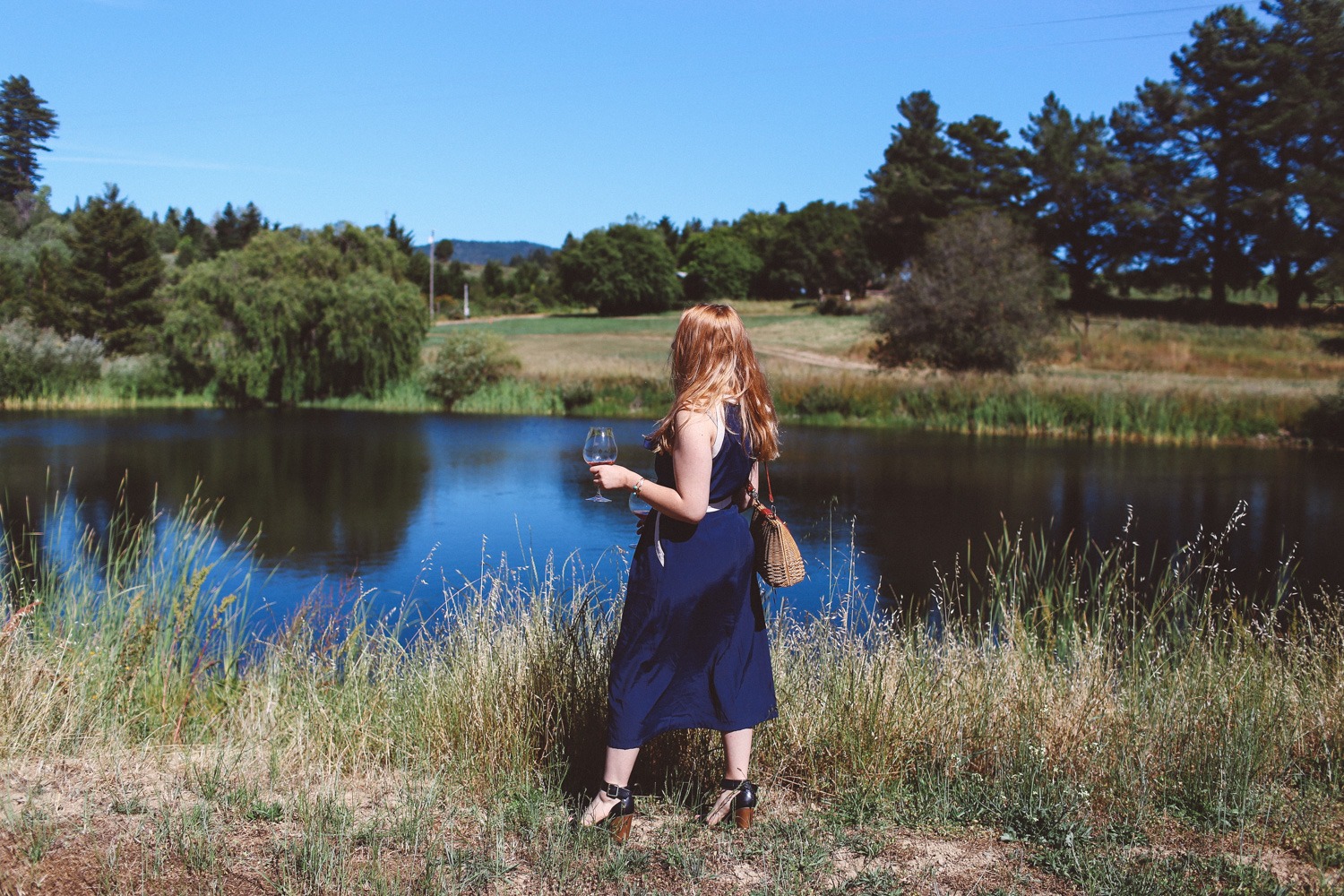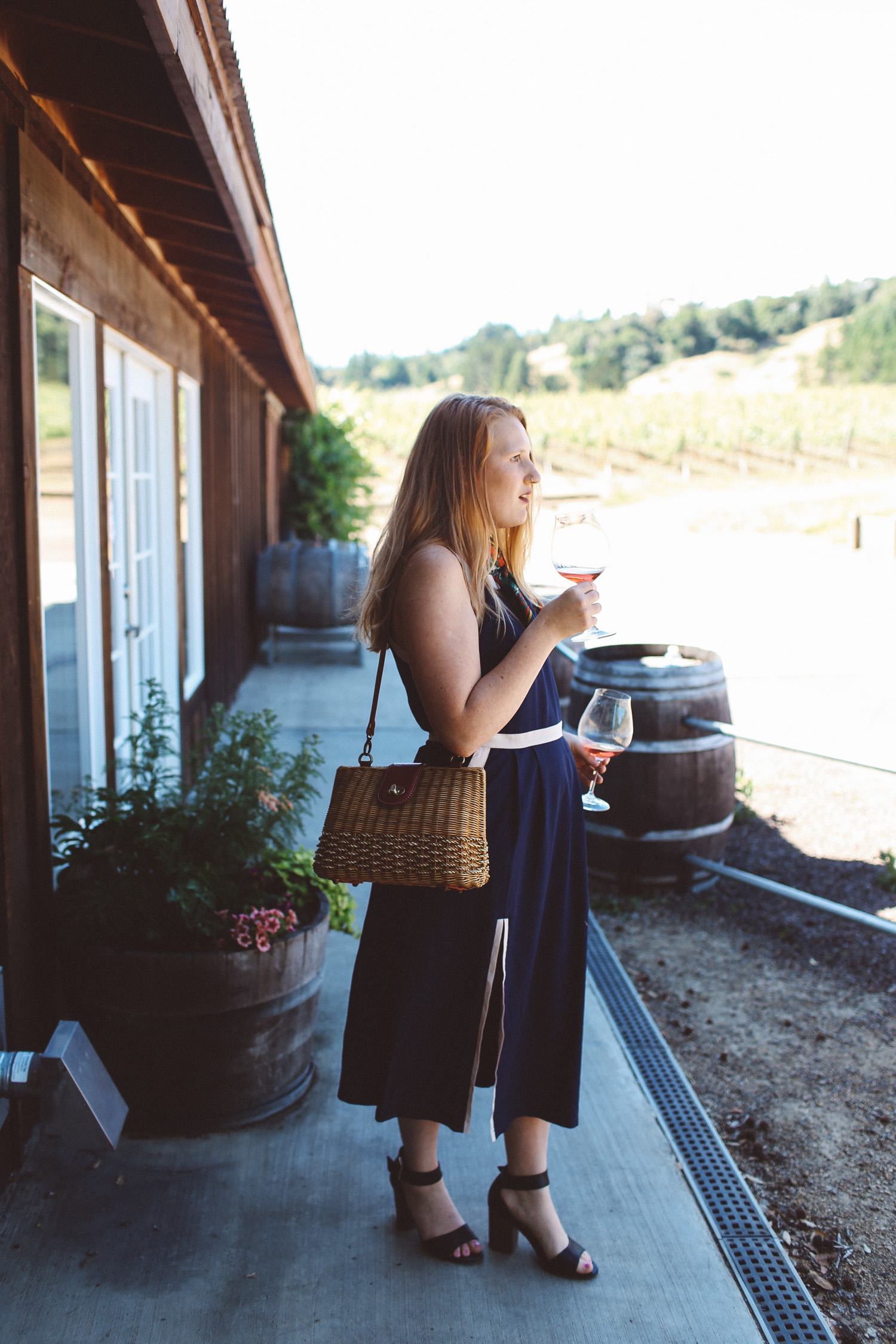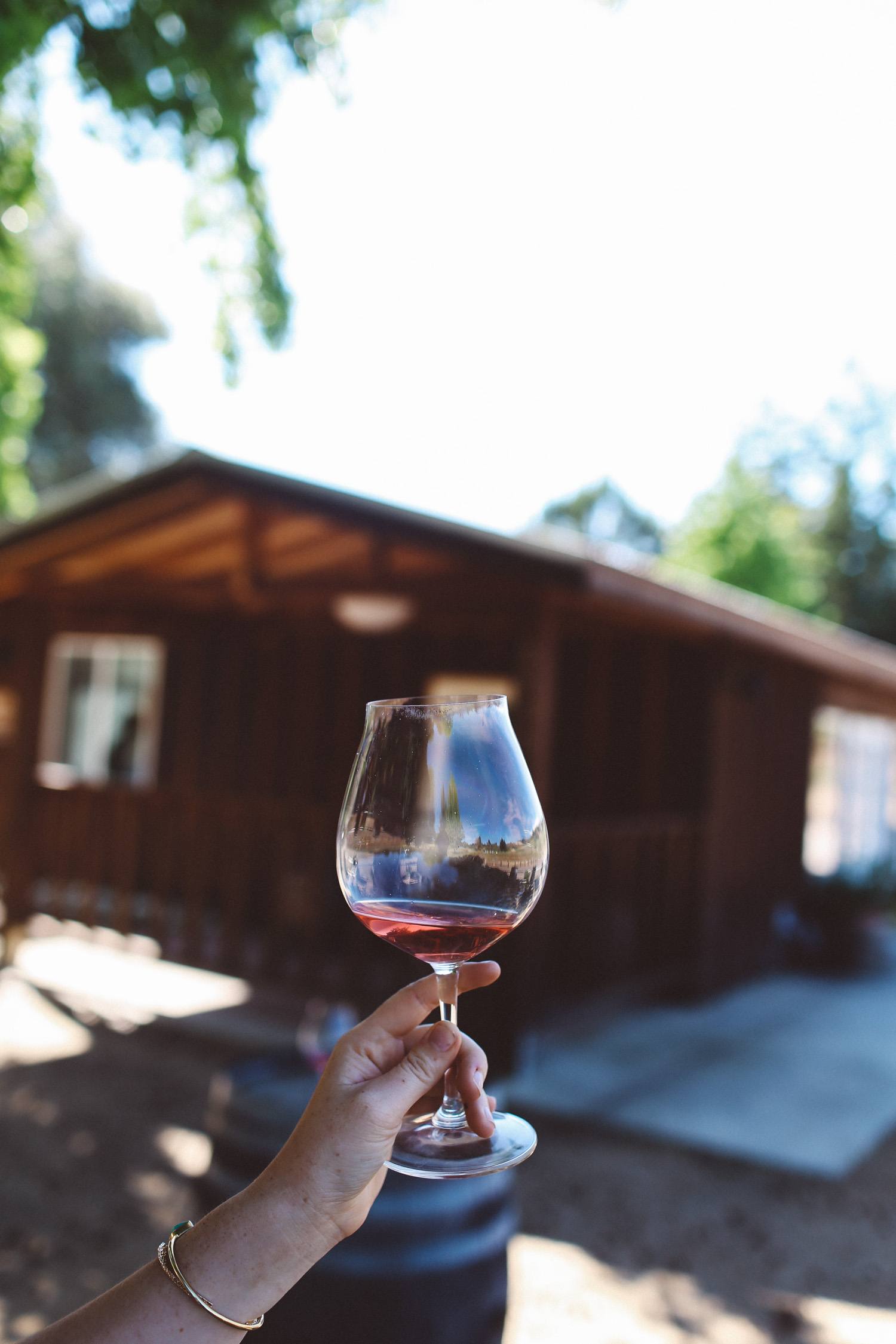 Hendy Woods State Park: A beautiful state park full of Redwoods. You can camp here, or go hiking. It cost about $8 to enter.
Pennyroyal Farms: A new editon to the Boonville lineup is Pennyroyal Farms, the place to go for a cheese tasting! They also do wine and food pairings, but, I'm here for the cheese.
Anderson Valley Brewing: Love beer? Stop here for a tour or tasting of craft beer!
Apple Farm: My favorite stop of this area is the little Apple Farm off the road, near the entrance to Hendy. Follow the signs for an adorable little stand full of local apple cider (hard and normal!) It was so peaceful and quite, I loved how old world this spot feels. We usually buy little bottle of apple juice for each of us and some hard cider for later.  Note – they only take cash.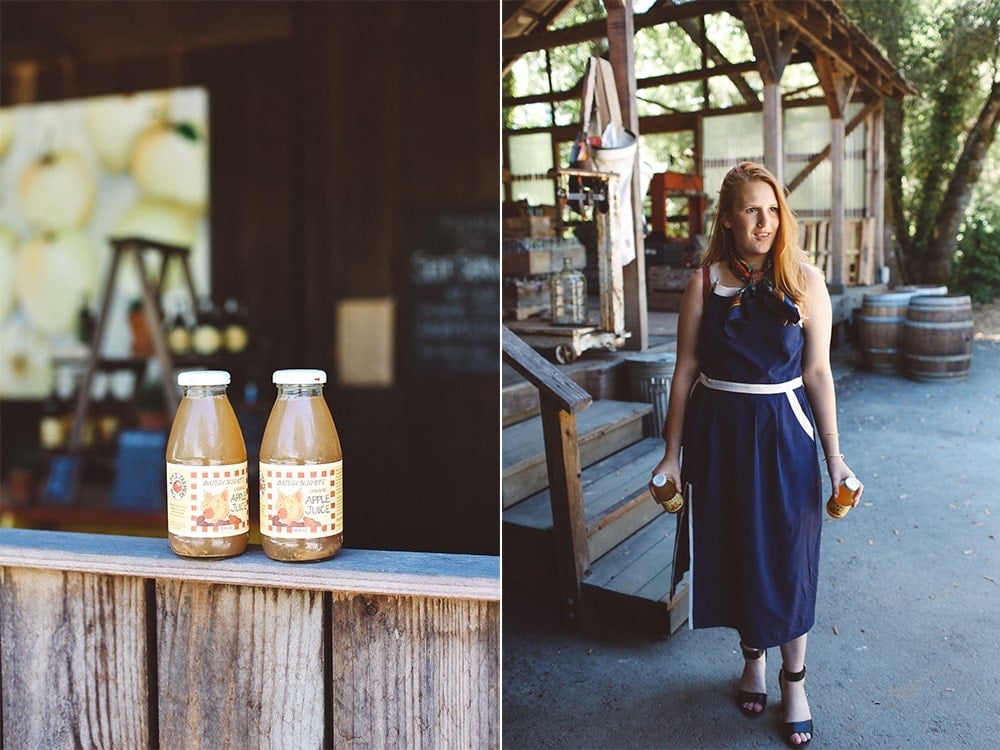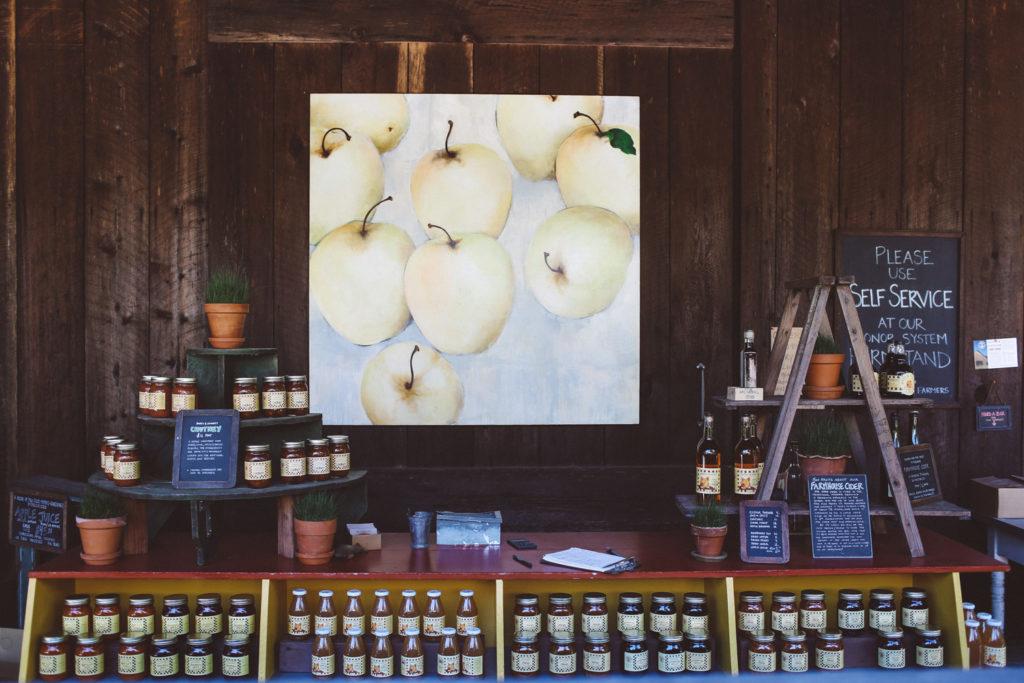 I hope this helps you plan your trip to Mendocino and Fort Bragg! Leave a comment below if you have anything to add or questions.
Thank you to Little River Inn, Newport Ranch and Mendocino Grove for a complimentary stay, Lula Cellars for a complimentary wine tasting and the Skunk Train for complimentary rides.