Hey, boss ladies. We've all been there – staring at your closet, trying to figure out what to wear for ____ (fill in the blank.) Maybe it's a big interview or an import meeting at work. Perhaps it's a big event you're going to, or maybe even speaking at. Regardless, I've got your back. Here are my 3 tips for styling the ultimate girl boss outfit.

A good pair of shoes goes a long way: Details matter in an outfit and shoes are the most important details (right before your handbag). The right pair of heels can signify power and confidence. I've built entire girl boss outfits around a pair of red heels before just because those heels shouted "girl boss".

Be modern but modest: My high school business class teacher convinced me that in order to succeed as a woman in the workplace, you need to have a pencil skirt, matronly button-up blouses, boring flats, tights and you must always keep your hair up in a bun. Well, that is one way to do it. But, I prefer to always be the woman in the room who dresses like the year it is, but in a chic way. This outfit I'm wearing here reflects that idea. The culottes, bell sleeve sweater and blush/white palette make this outfit modern, yet it's also modest and professional.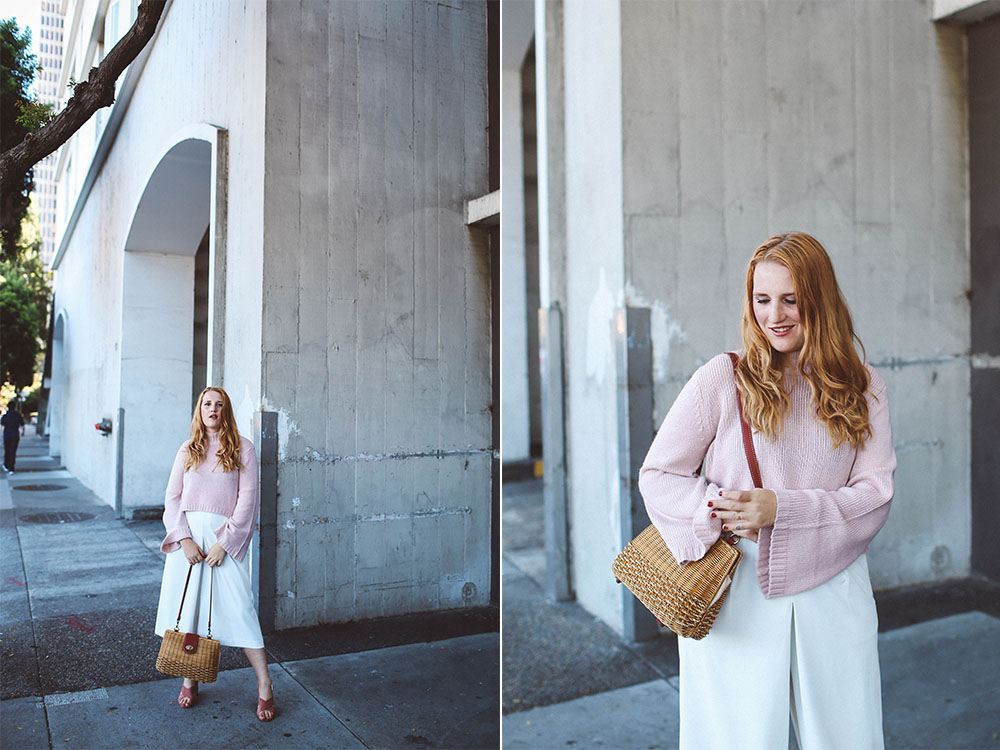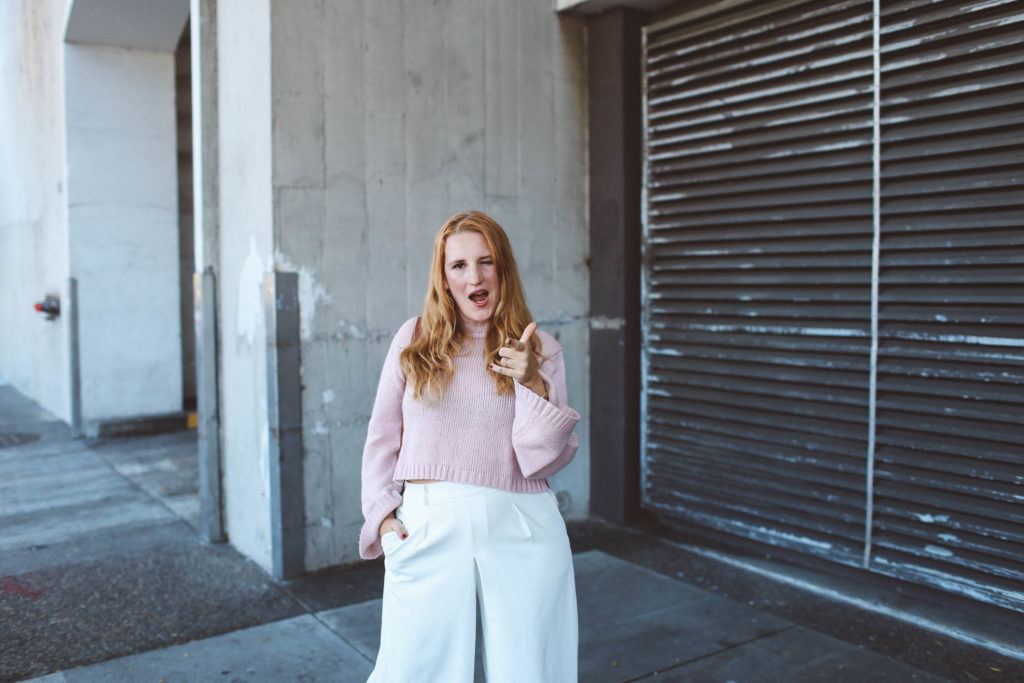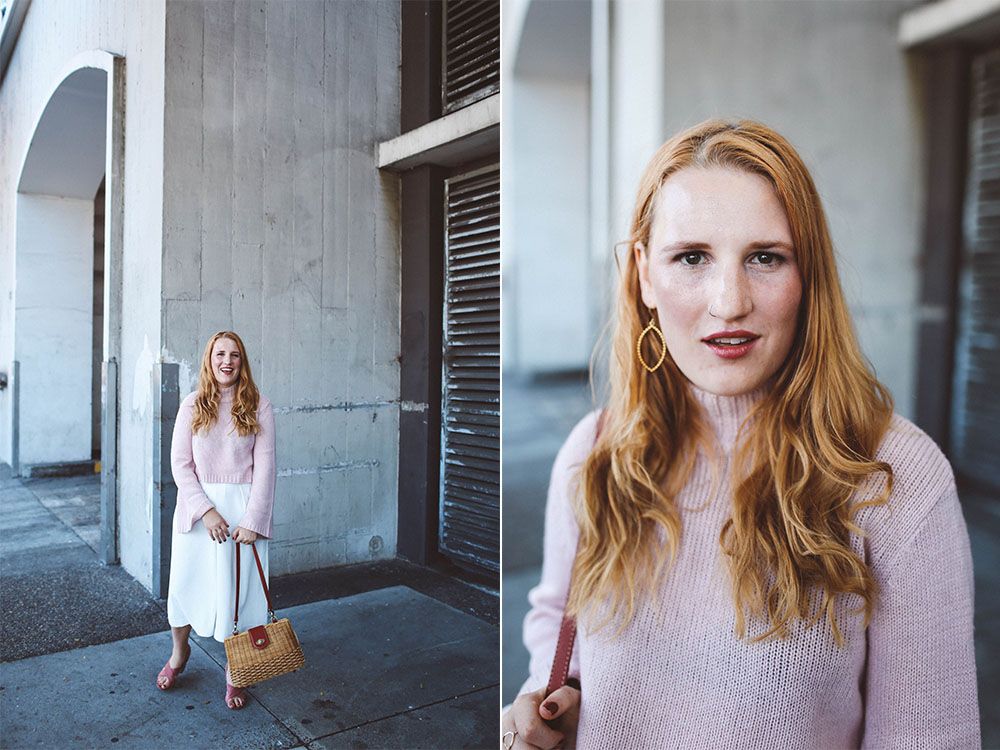 Wear something that you feel comfortable in: Lastly, never wear something that you don't feel comfortable in. Confidence comes from within, and if you're spending the entire day tugging at your hem line or wincing when you walk because your heels hurt, you're going to feel scattered. Your clothes should help you feel confident when you put them on, and then they shouldn't be what you think about for the rest of the day. You have more important things to worry about than how your pants are a little too tight after lunches.
I hope this helps you plan your perfect girl boss outfit! Which tip do you find the most helpful? Leave a comment below!