Halloween has come to an end which means stores are about to get flooded with Christmas decorations if they haven't already. In my previous blog post about Halloween quotes, I mentioned Halloween people and Christmas people. Well, Christmas people, it's yall time to shine.
I rounded up all the best (and totally free) aesthetic Christmas wallpapers you can use on your phone this holiday season!! Just screenshot or right-click and download anything in this post that fits your vibes.
60+ Free Aesthetic Christmas Wallpapers To Get You In The Christmas Spirit
Are you like Buddy from Elf or more like the Grinch trying to get into the holiday mood with festive backgrounds?Getting into the holiday season spirit is difficult or altogether impossible for some.
For anyone who hates Christmas, welcome to the club. I've been called Mrs. Grinch since I could remember. I have some backgrounds here that don't scream "Merry Christmas" at you so you can definitely partake in the excitement of having a new iPhone wallpaper for the holidays without it being to over the top.
There are also people who just don't celebrate Christmas at all—whether it's not in their culture or religion to do so. I've tried my best to accommodate pictures that aren't focused solely on Christmas so everyone feels included.
As a reminder, these are all free Christmas wallpapers so save as many aesthetic Christmas pictures your heart desires! Some pictures are from previous Whimsy Soul Christmas posts, if you search up "Christmas" on the blog you will get all of the previously written content about Christmas. I hope these pictures not only bring you joy but also give you ideas for how to decorate your house if you do celebrate the holiday.
Tip: if you are on your phone simply hold on the picture and save to your camera roll. If you are on a laptop, right click on your mouse and choose between saving the image to your download folder or use it straight away as your desktop picture.
Classic Christmas Tree iPhone Wallpapers
For those who love Christmas lights and trees, you'll have a ball with a lot of these (I truly hope you do). This year, whether or not you have your ideal festive Christmas or a green Christmas, here are some gorgeous December wallpapers to use as Phone wallpapers on your lock screen or home screen. I personally always love the Christmas tree ones (red, gold and white ornaments please!) but I included some wonderlandy winter wallpapers here along with other festive moods.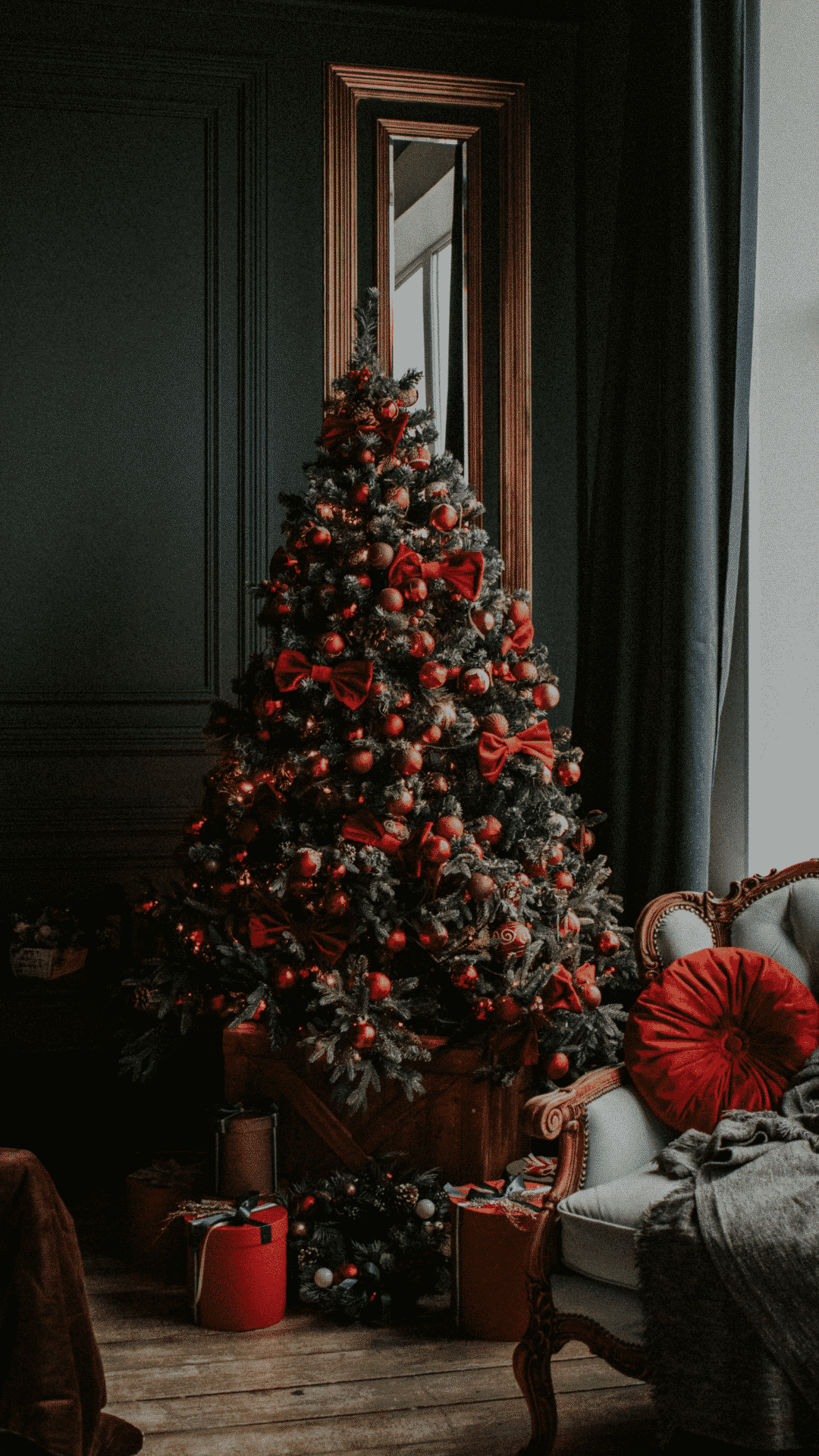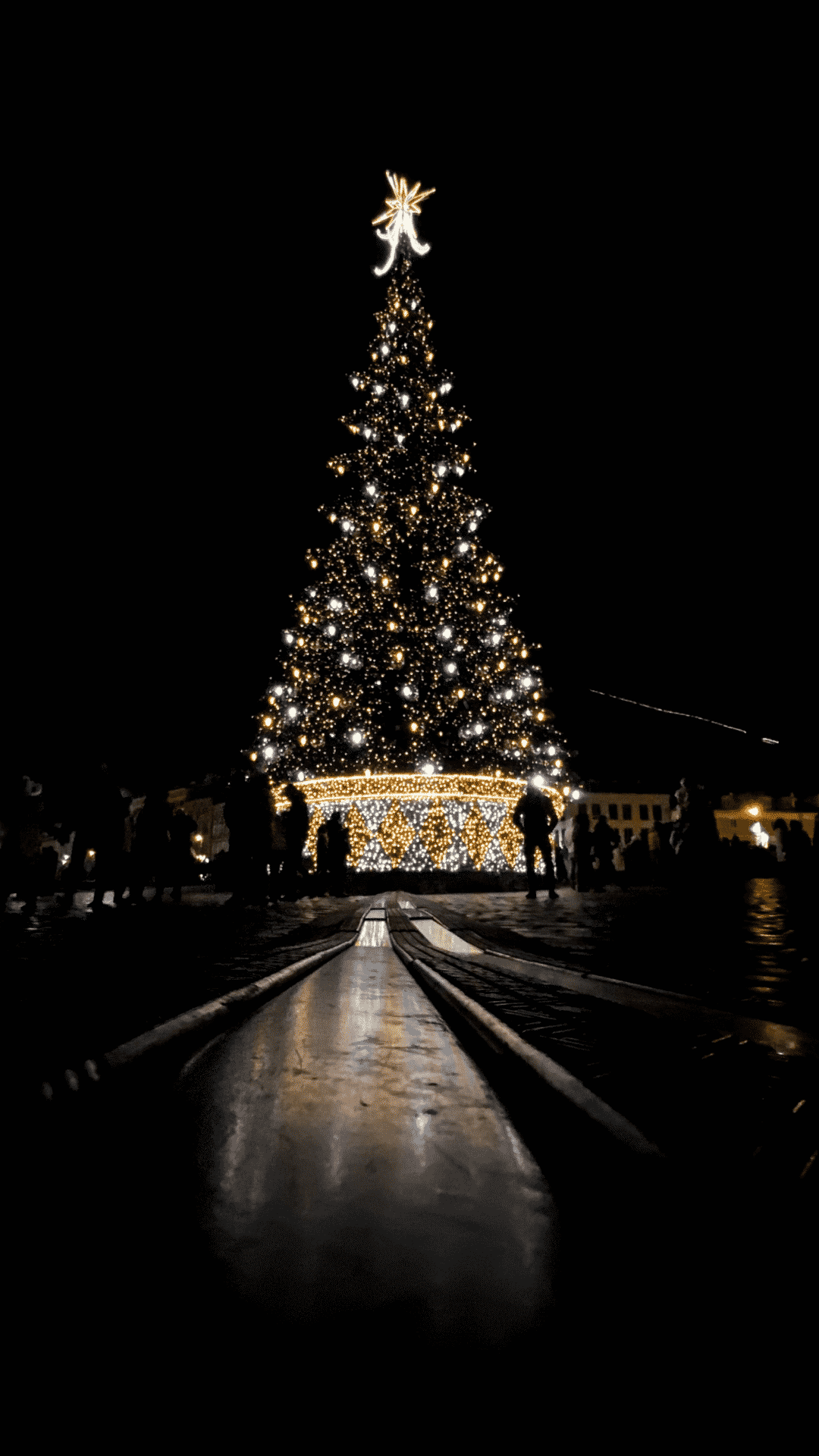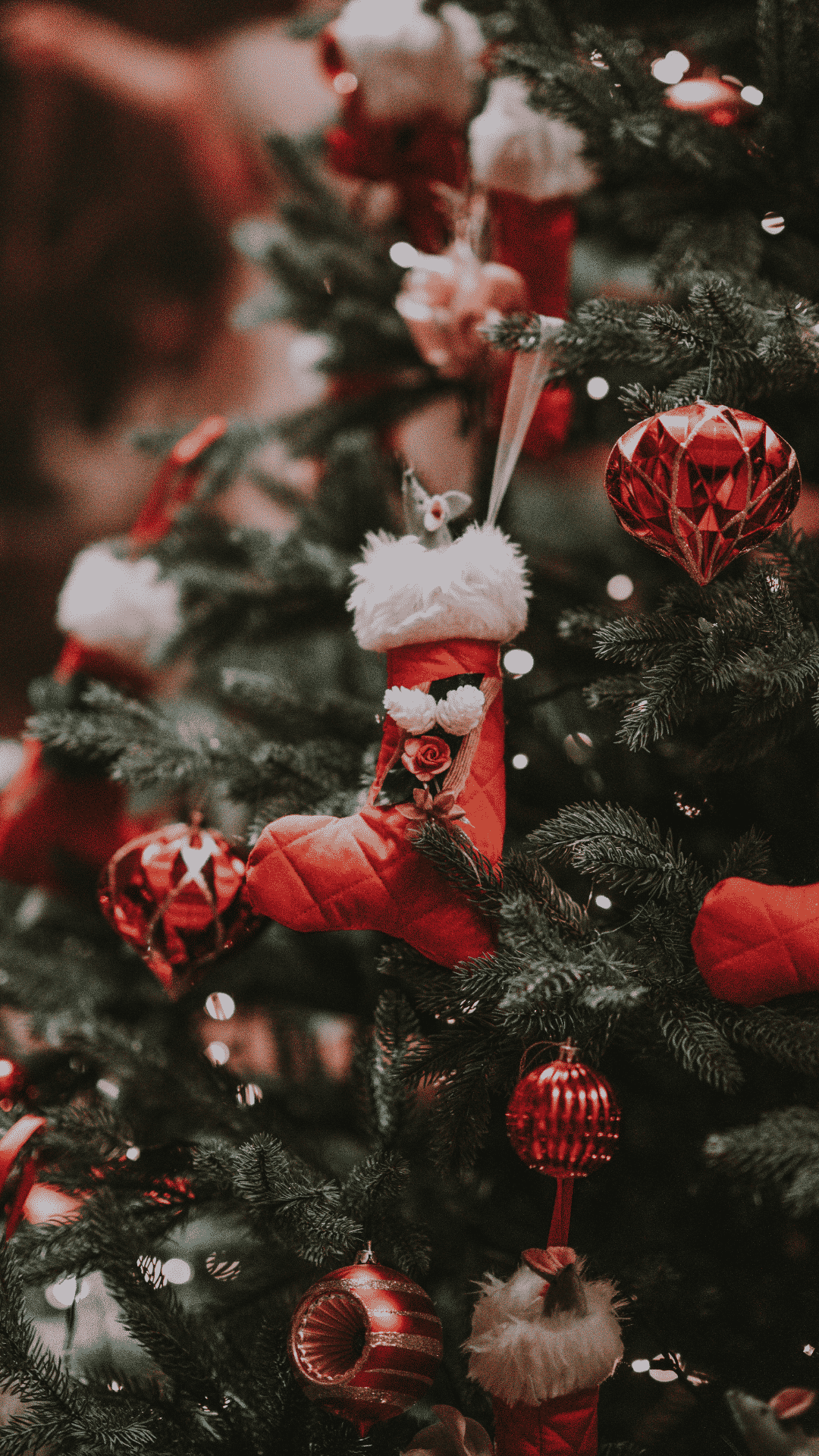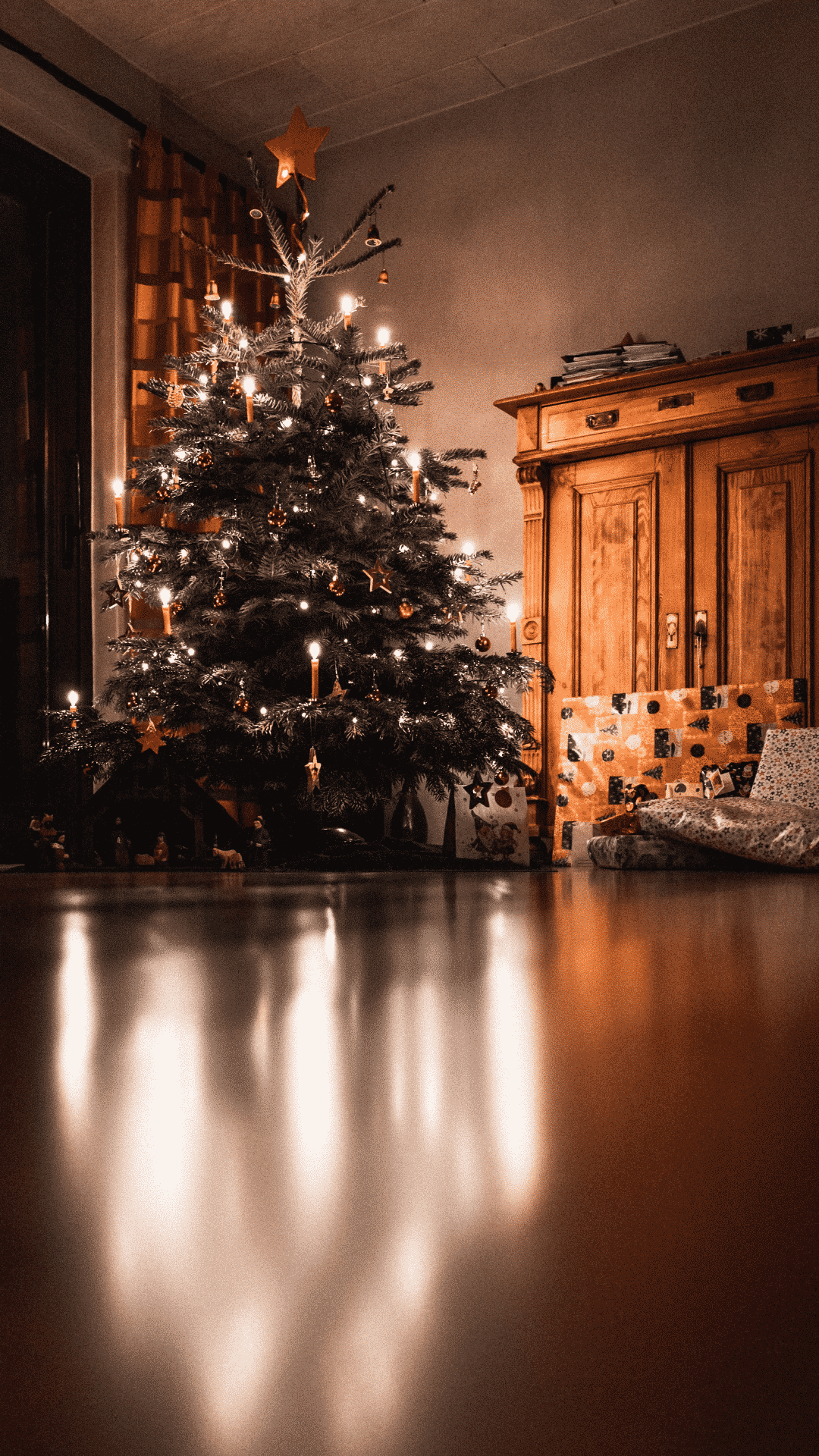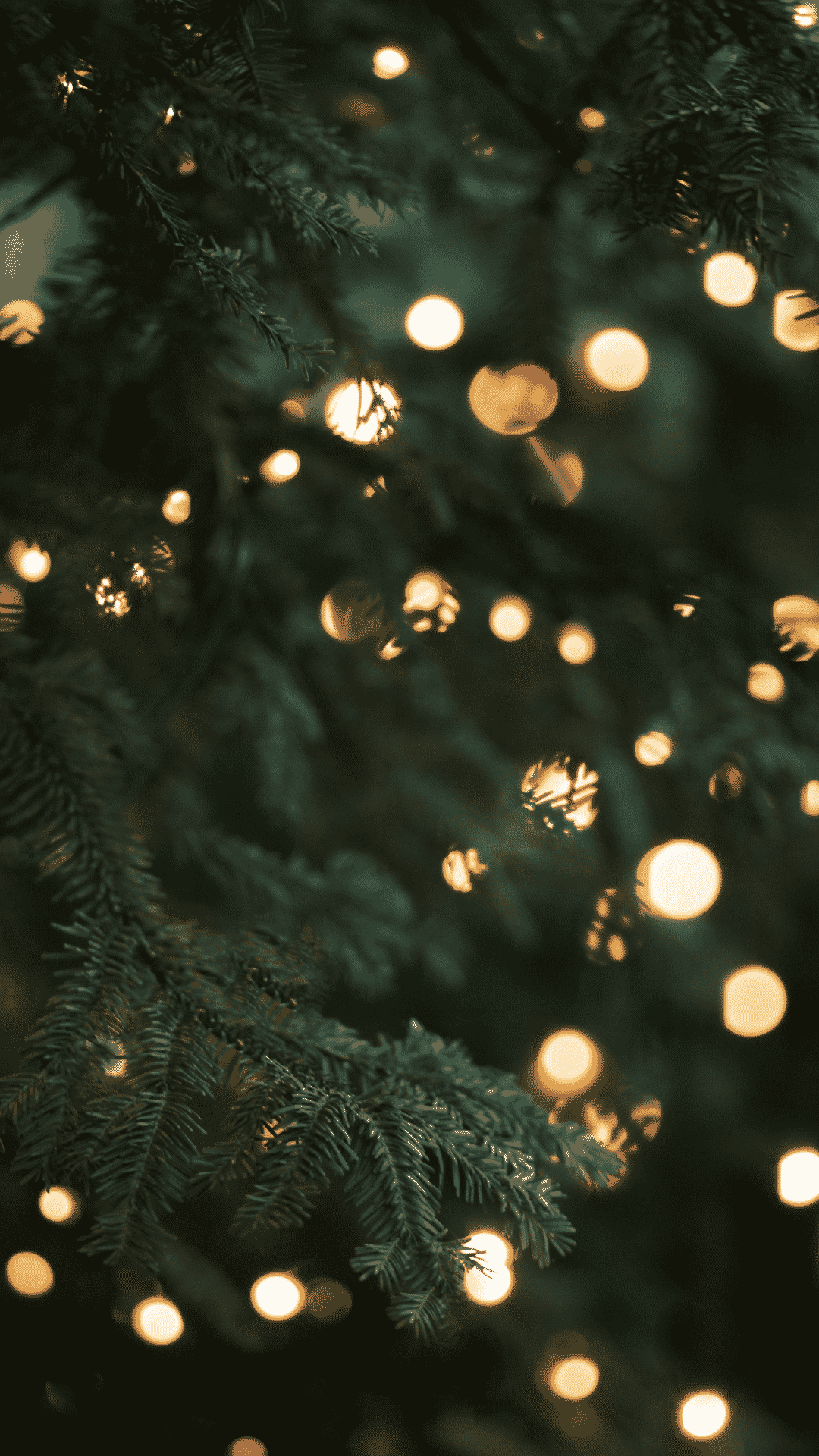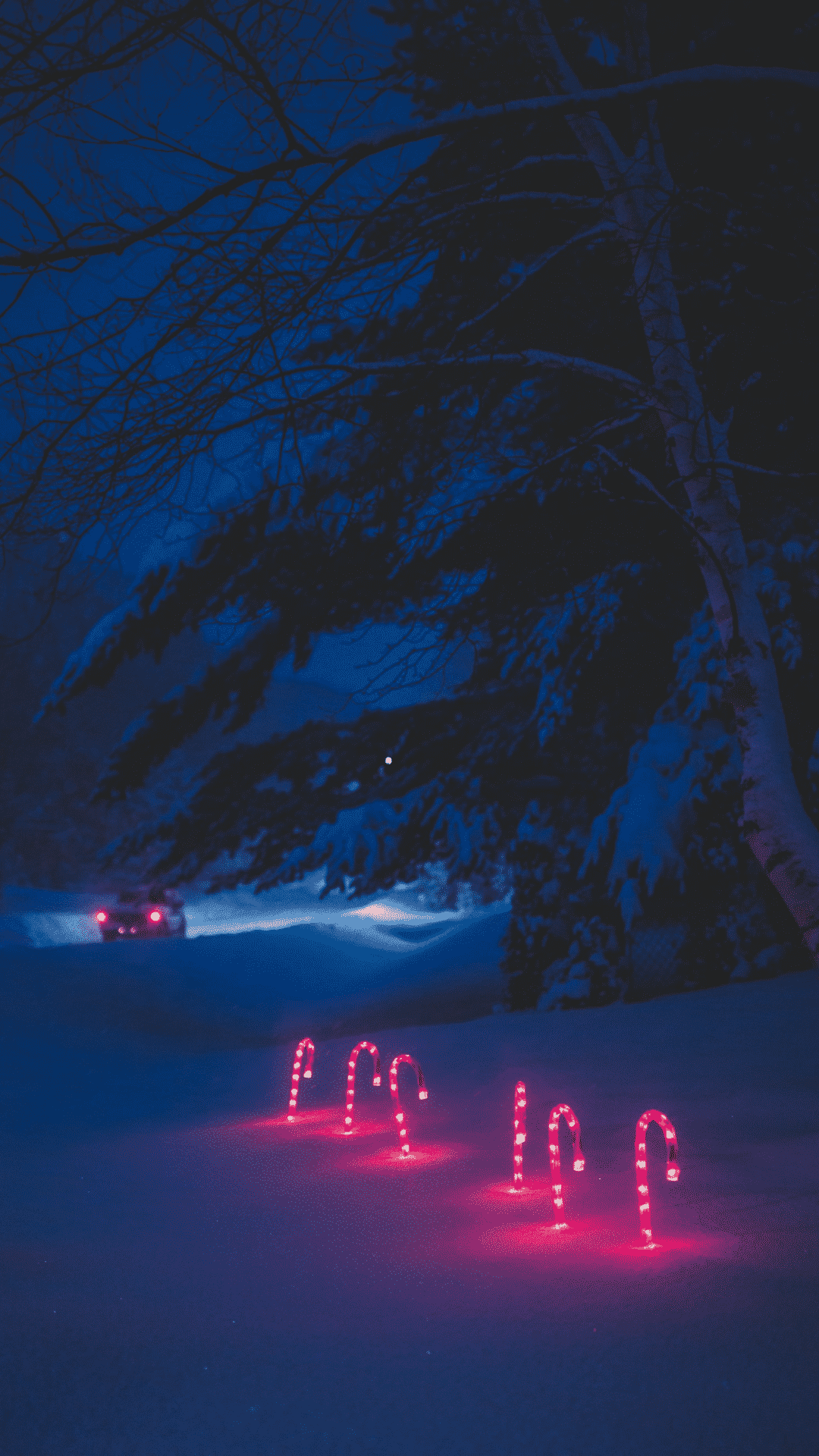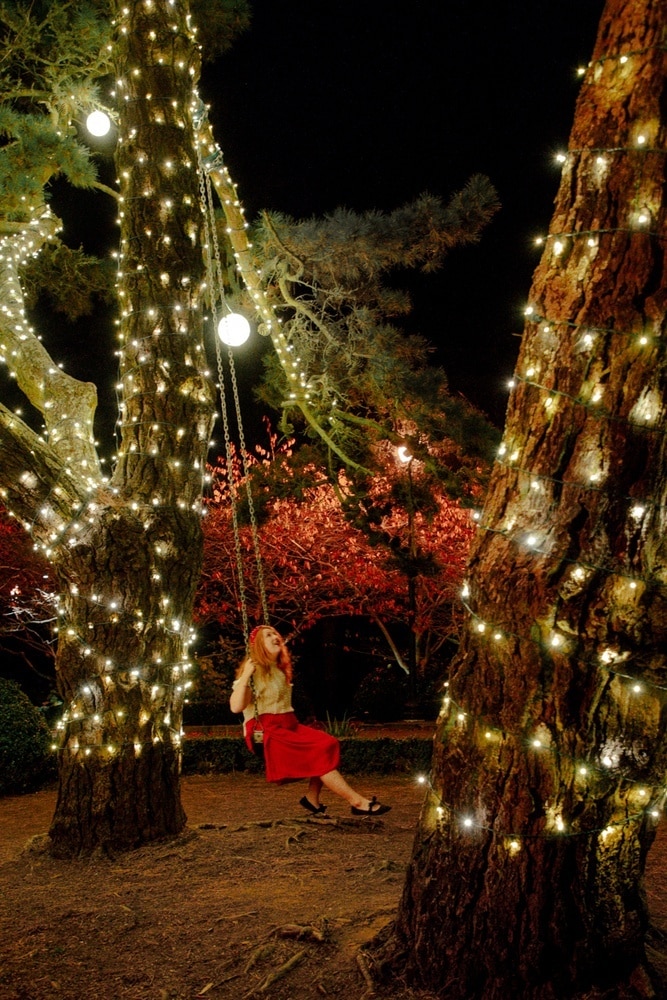 Foods and Drinks and Apples…Oh My!
I always love the holiday days of baking endless pies and cookies. But these baking aesthetic wallpaper ideas are great for anyone who likes the look of cooking, but not actually doing it. If you're in a dorm and looking for printable aesthetic Christmas collage wallpaper idea, don't forget some of these tasty holiday cookies and treats images!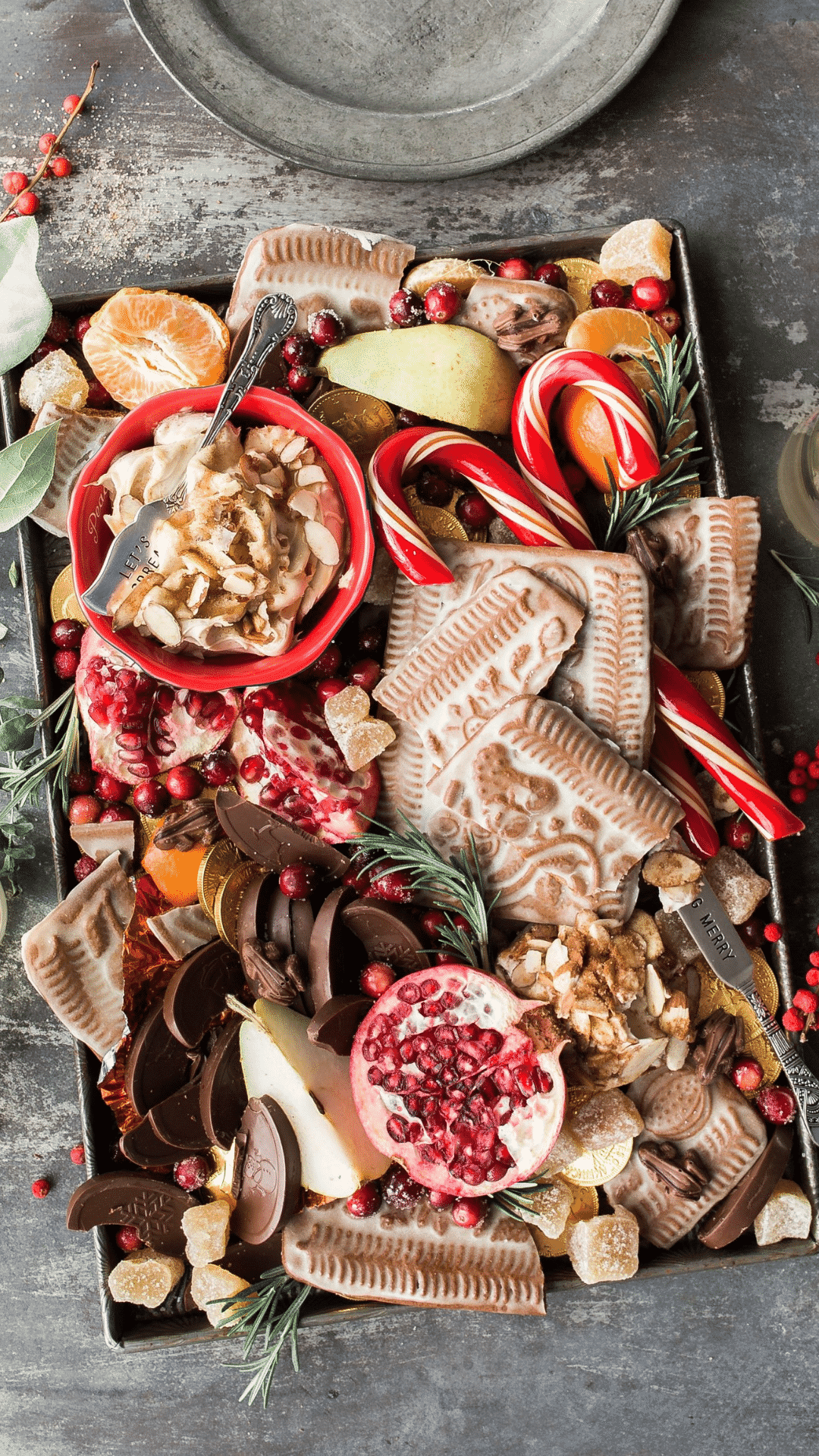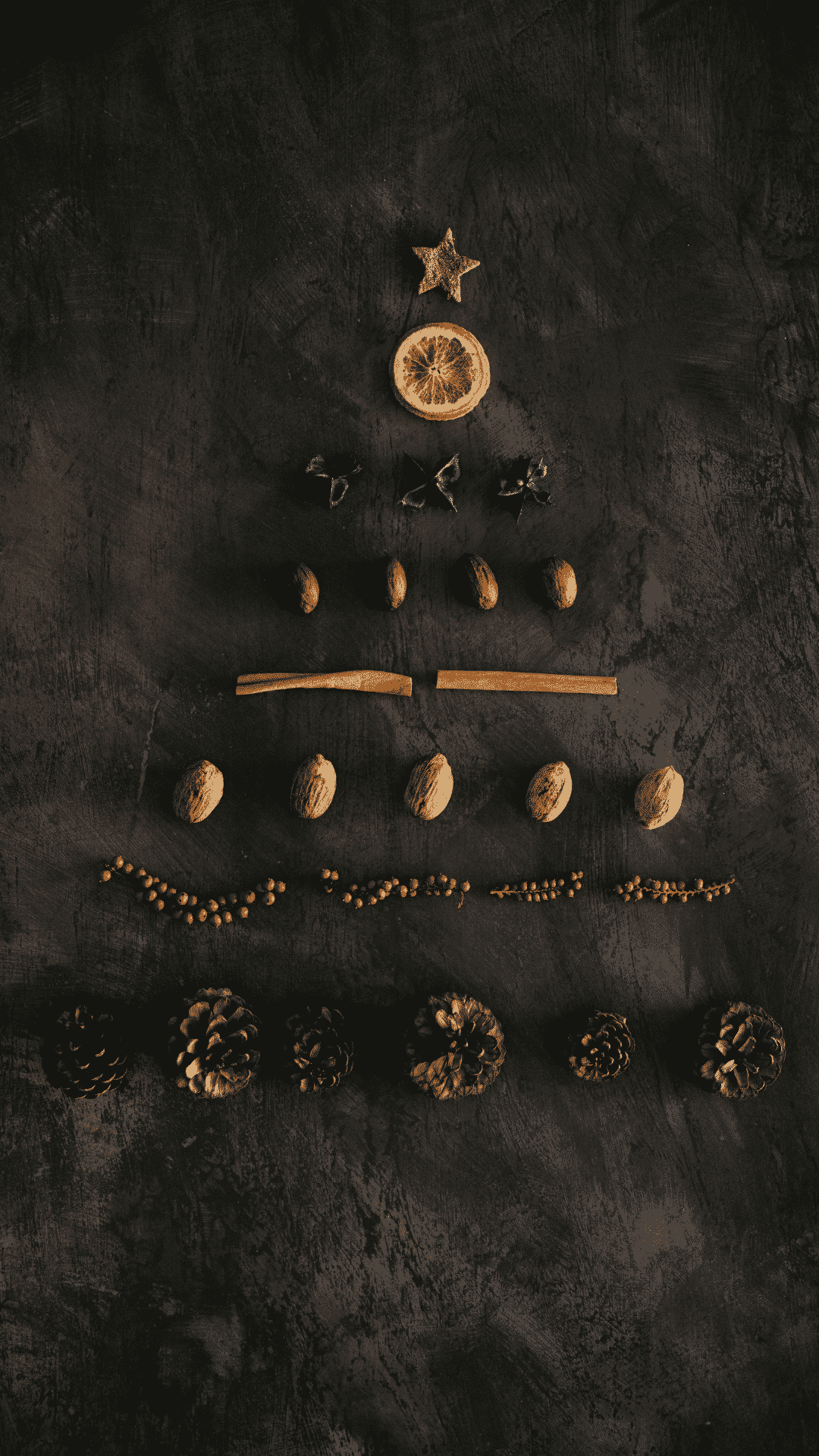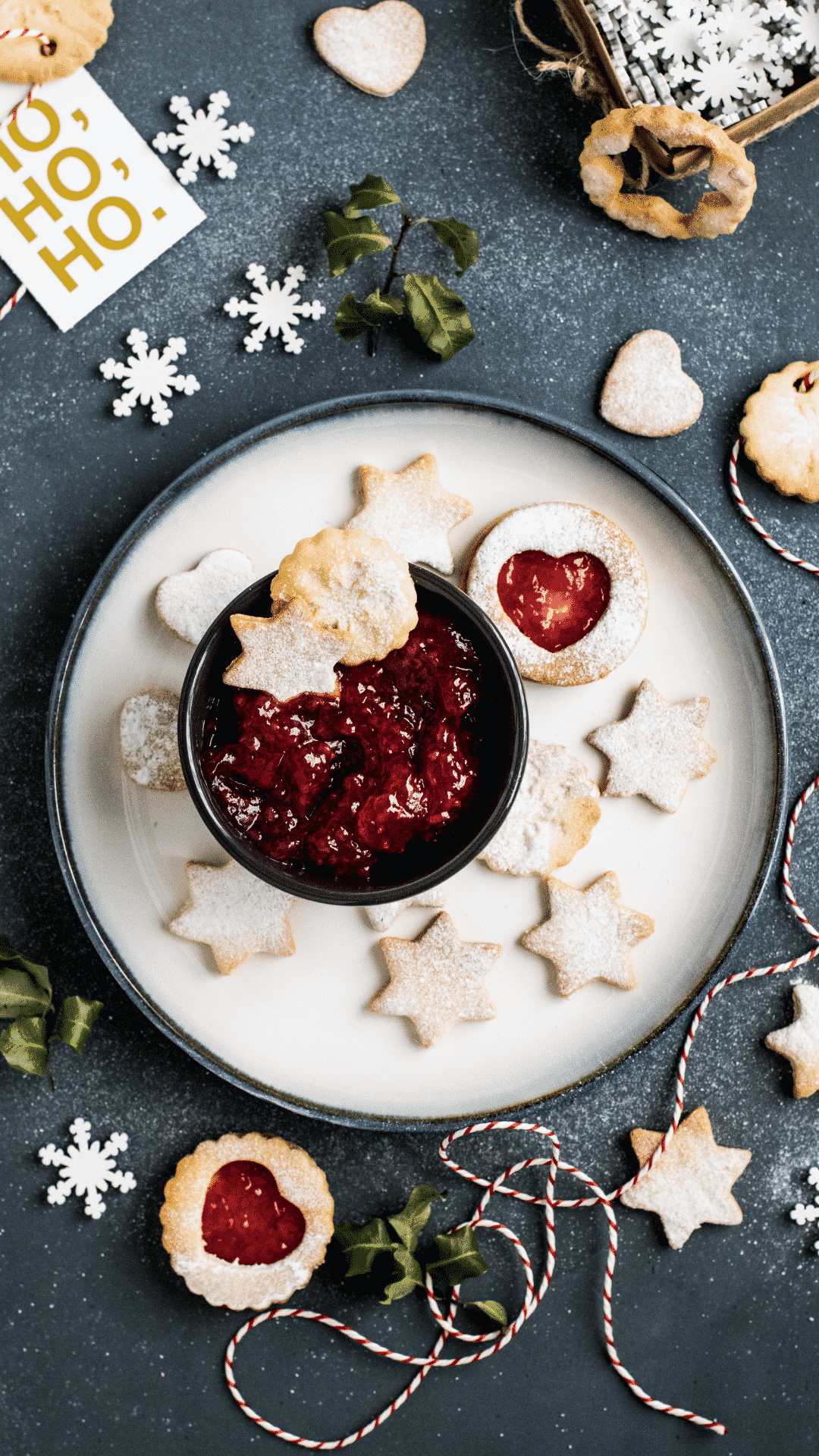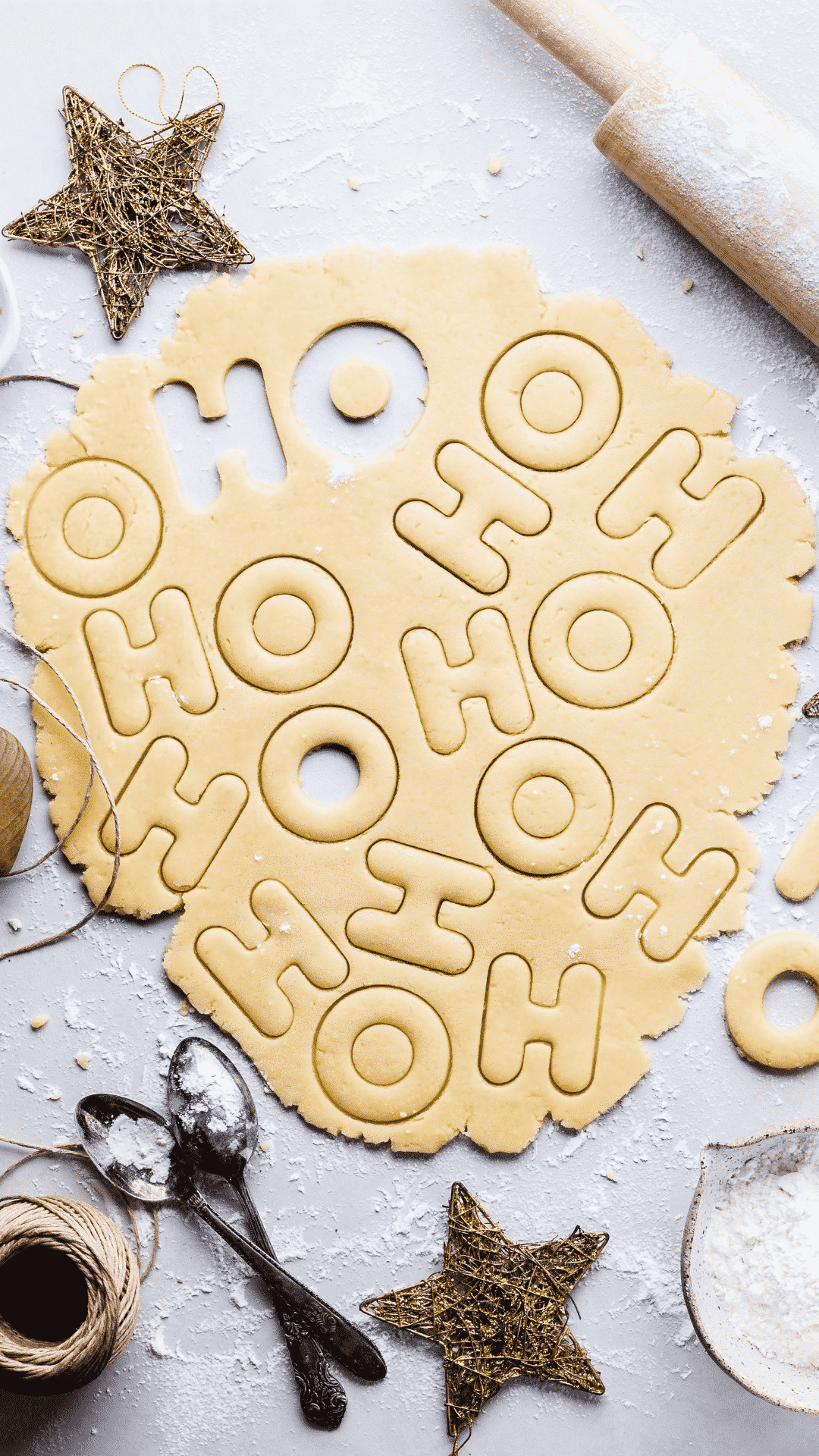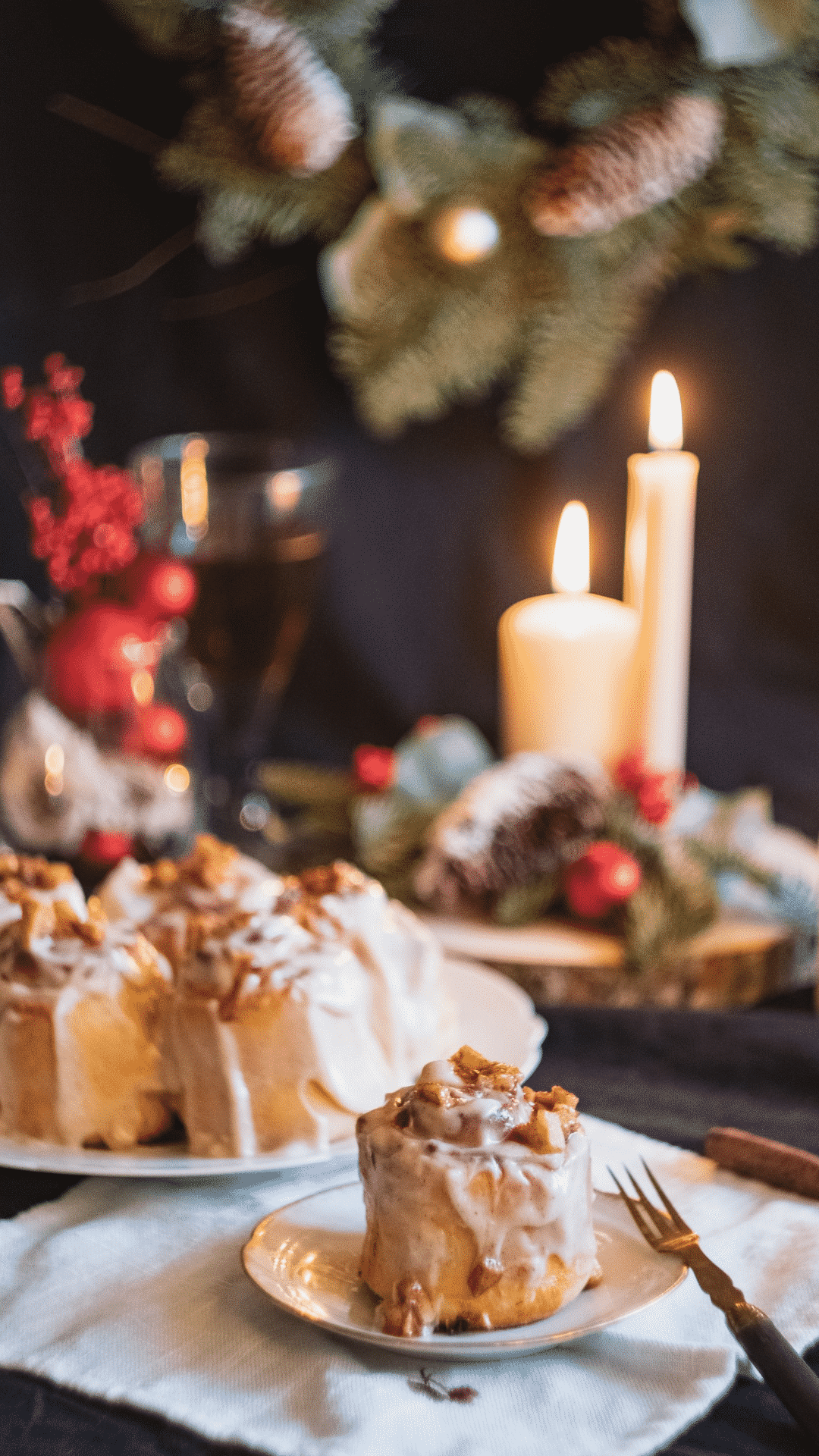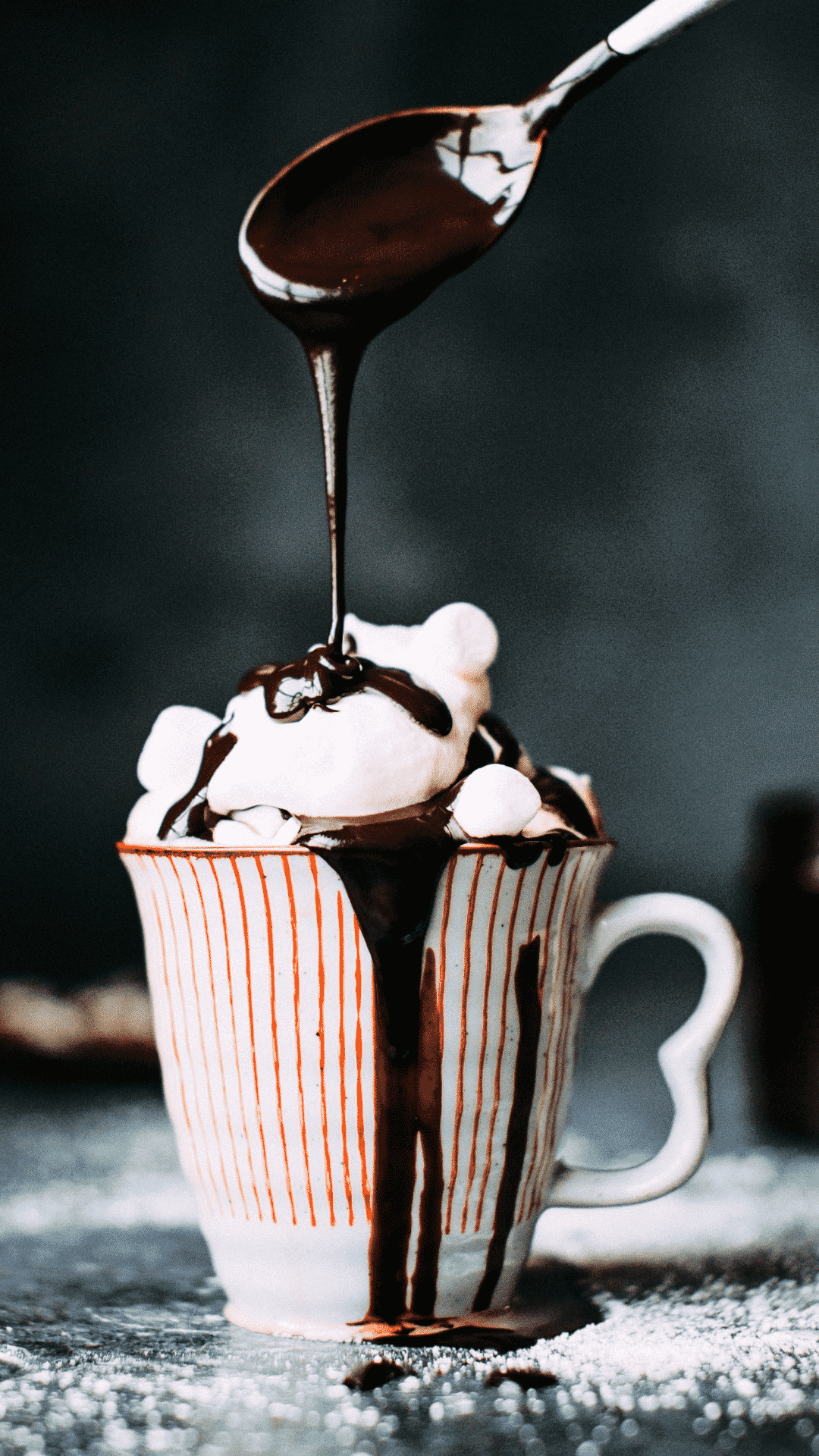 Winter Wonderland Aesthetic Wallpaper
From The United States to Italy, Argentina and Jordan, these winter wonderland pictures come from all over the world. I think it's a fun way of traveling to these beautiful countries if you can't physically visit them yet. You can even save a bunch of these and make your own aesthetic Christmas wallpaper collage—let that imagination run wild!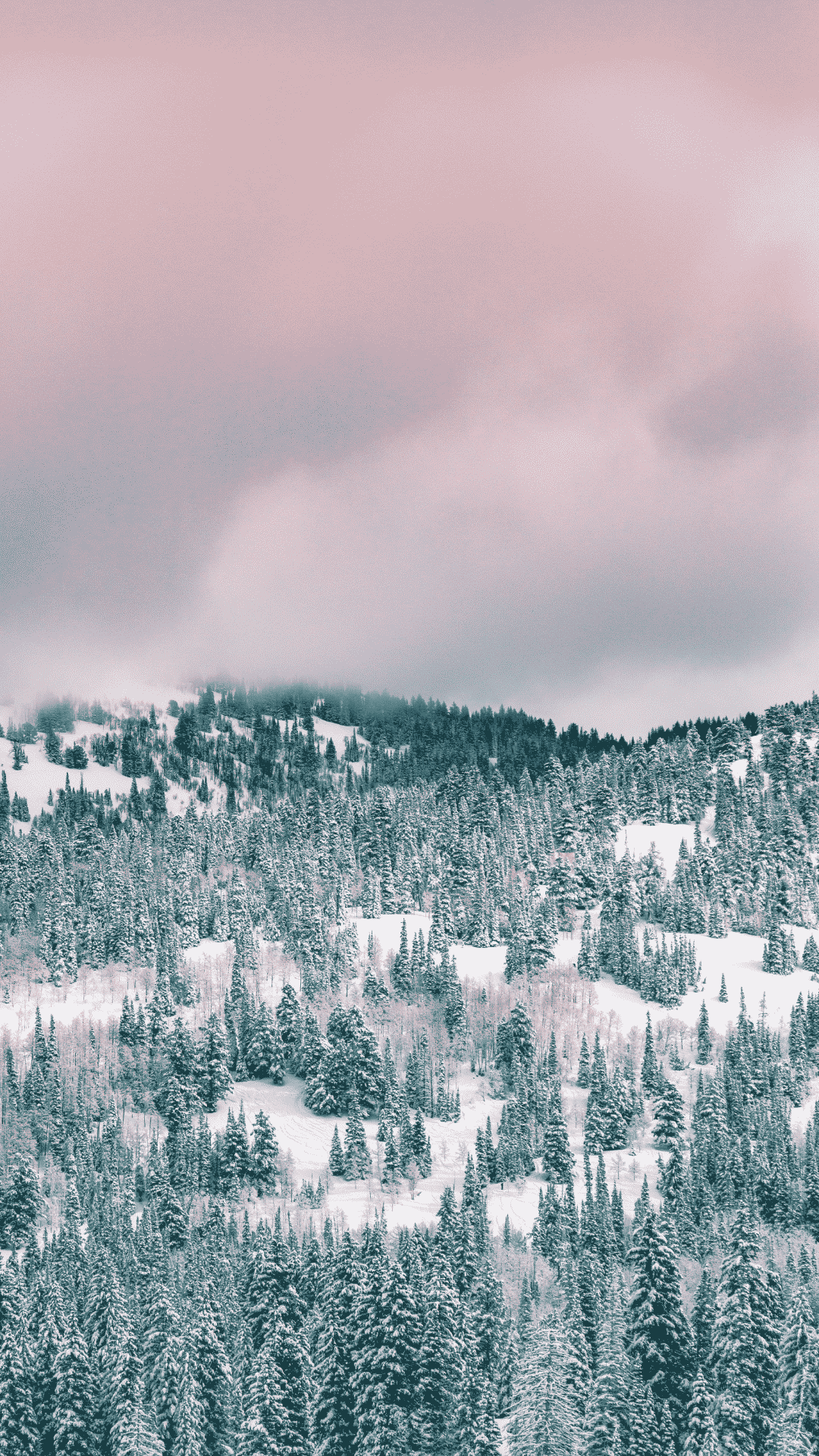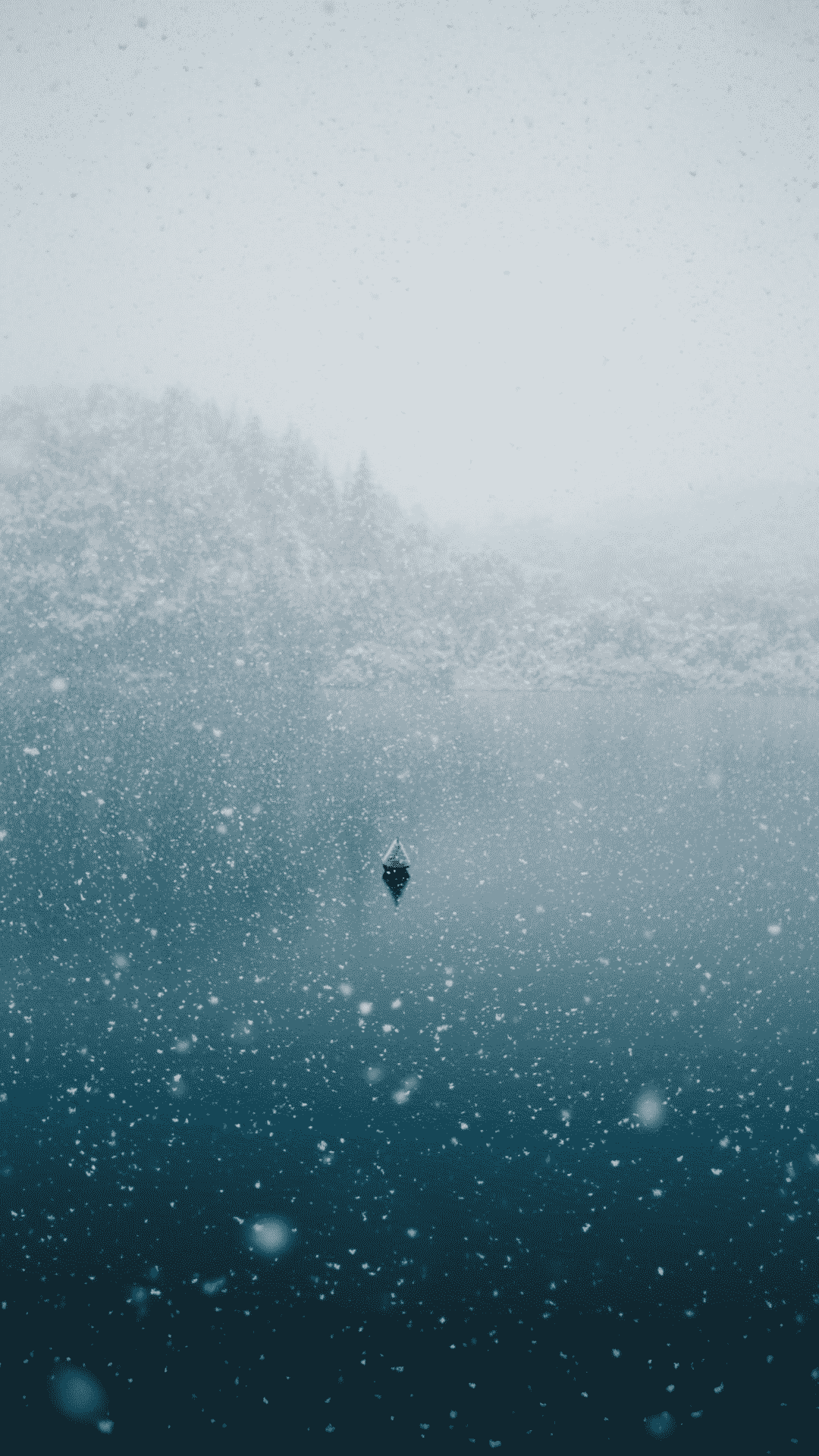 I think this one is a great wallpaper Christmas vibe to use that can carry you all the way to spring!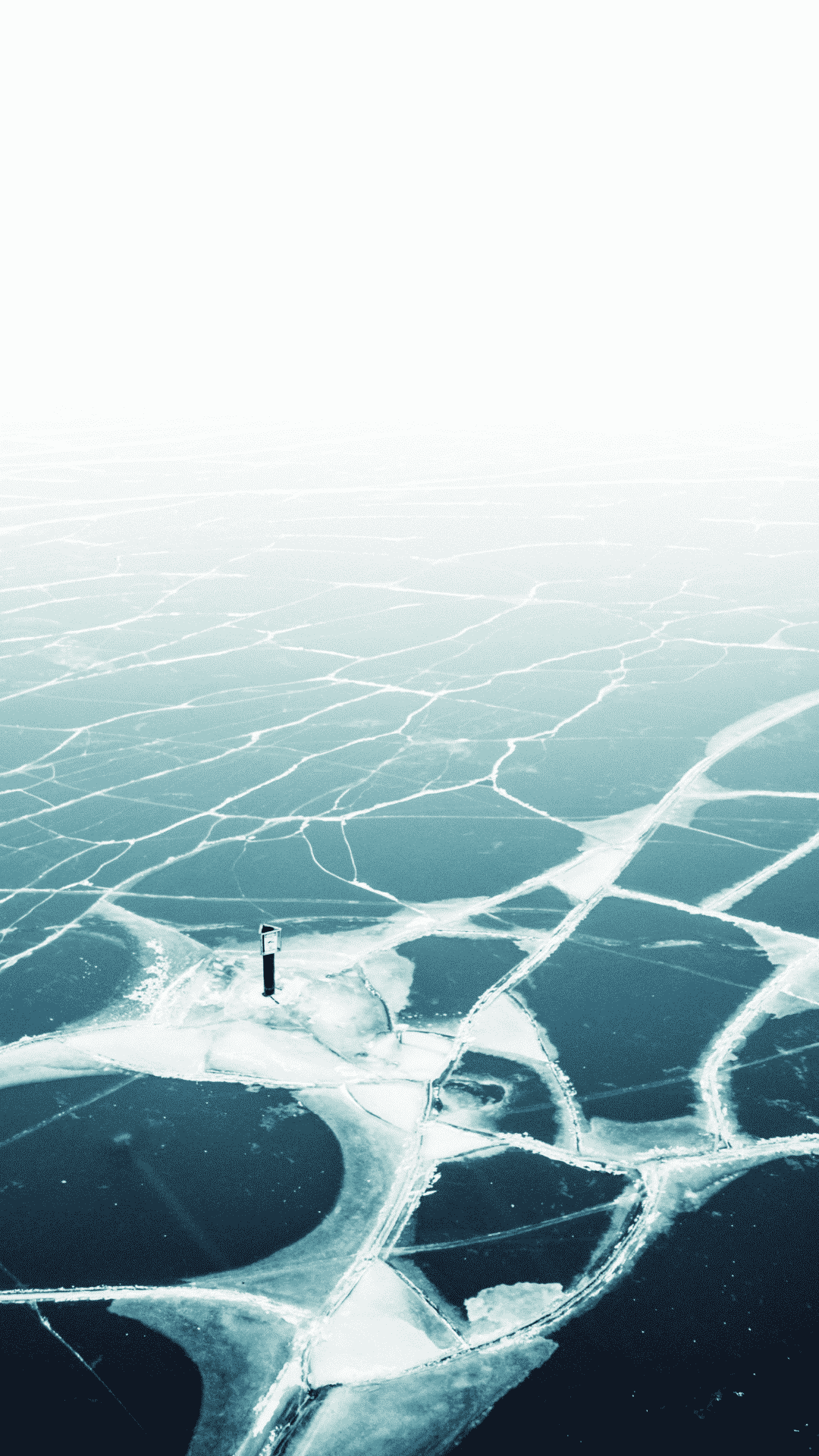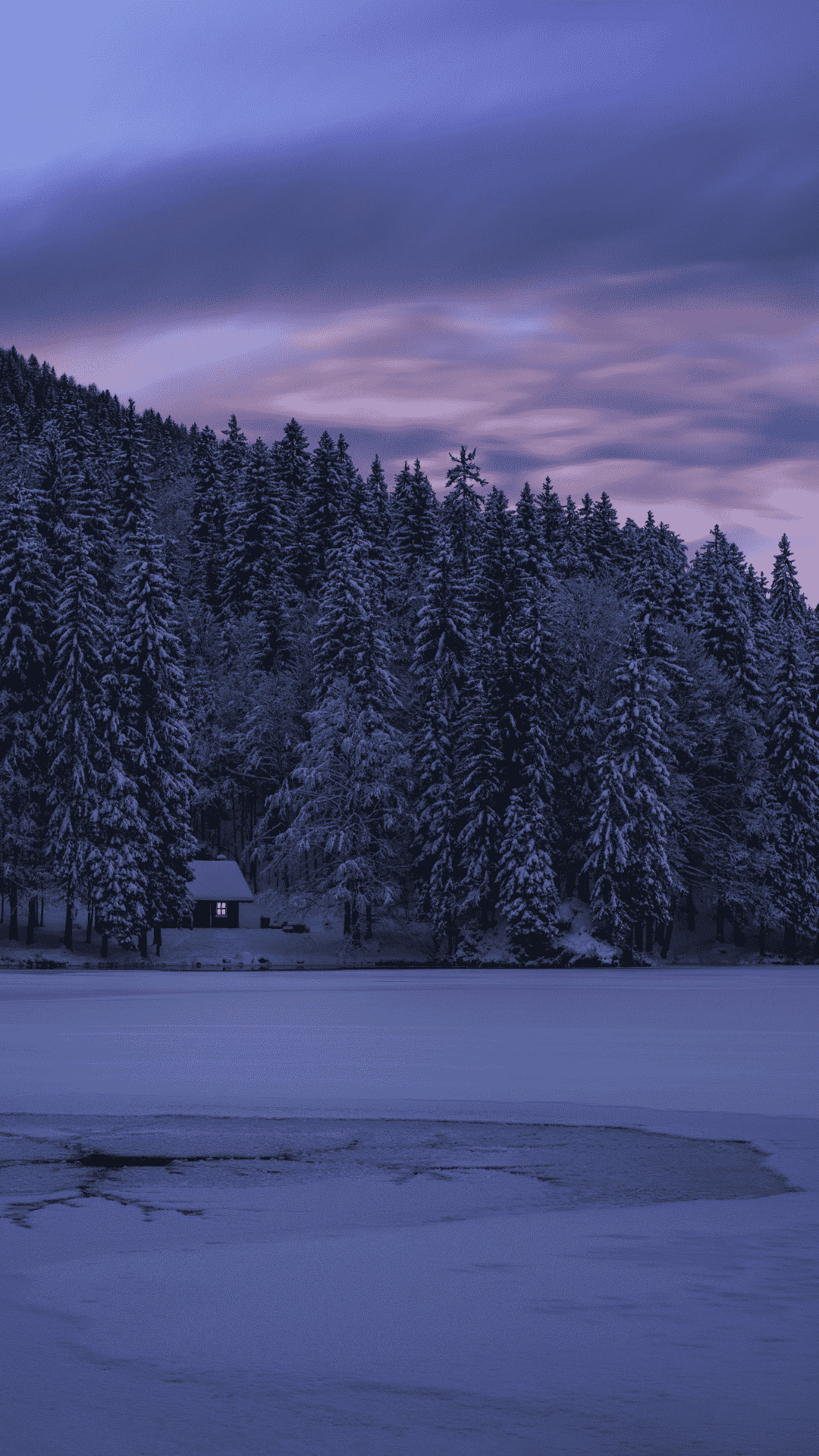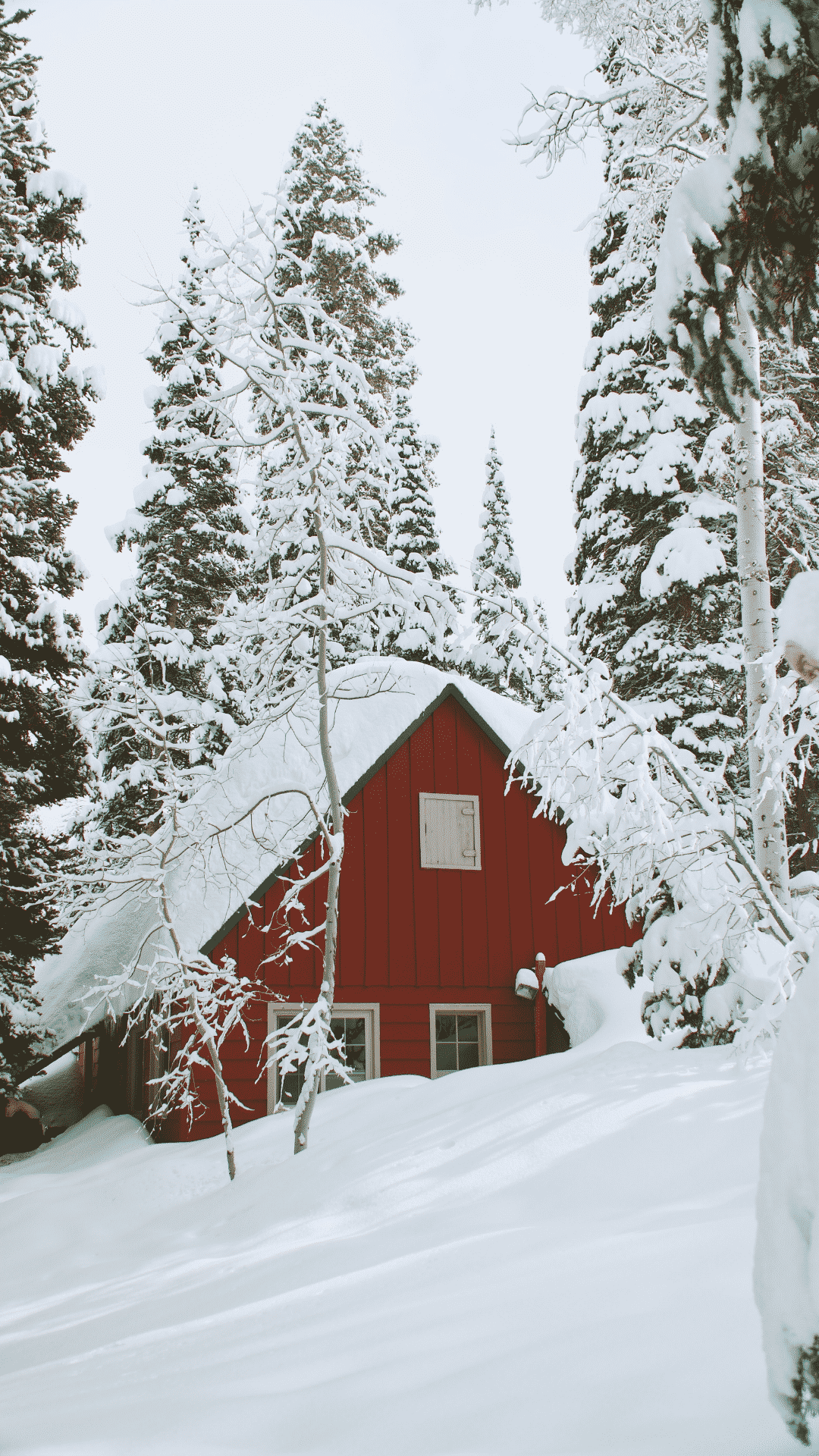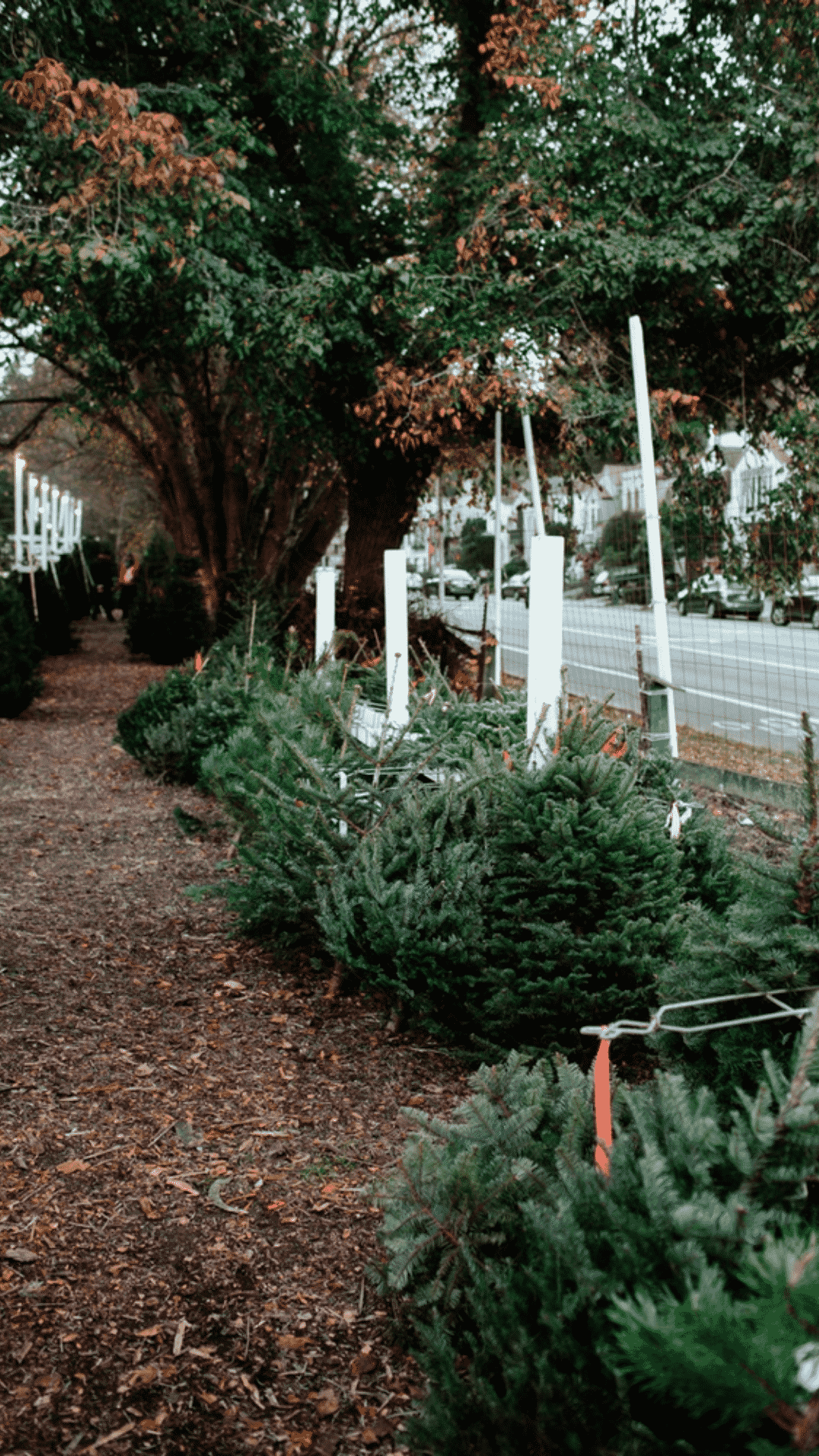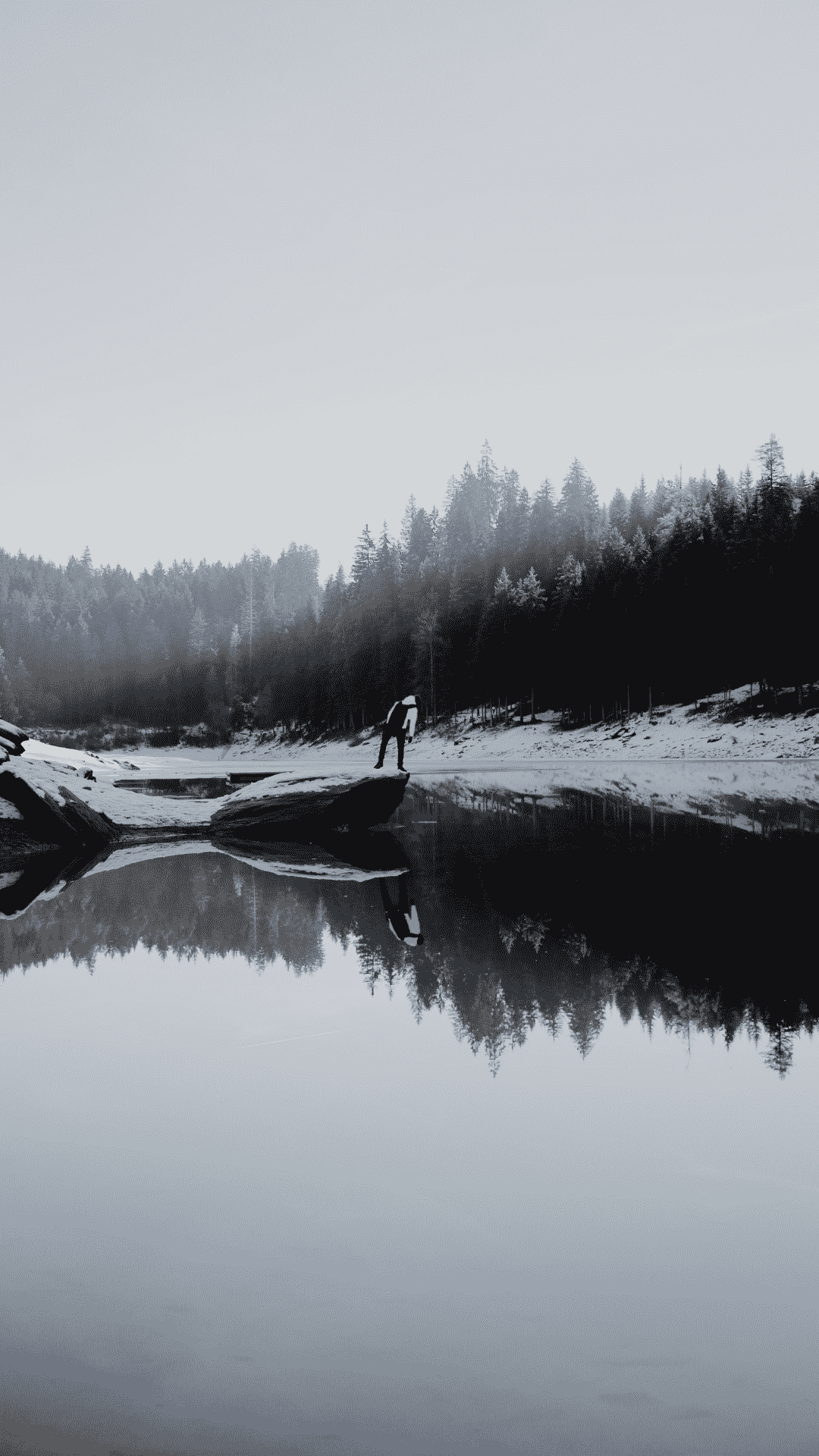 Cozy Fire
For your cozy Christmas aesthetic wallpaper! And, if you're working from home or just vibing and don't have a real fireplace, don't forget to put on the Netflix Yule Log background for extra holiday vibes. I love the one that crackles a little. Pair it with a Christmas candle and it kinda sorta feels like the real thing.

Santa Claus Christmas Background Photos

(Pine) Needles in a Haystack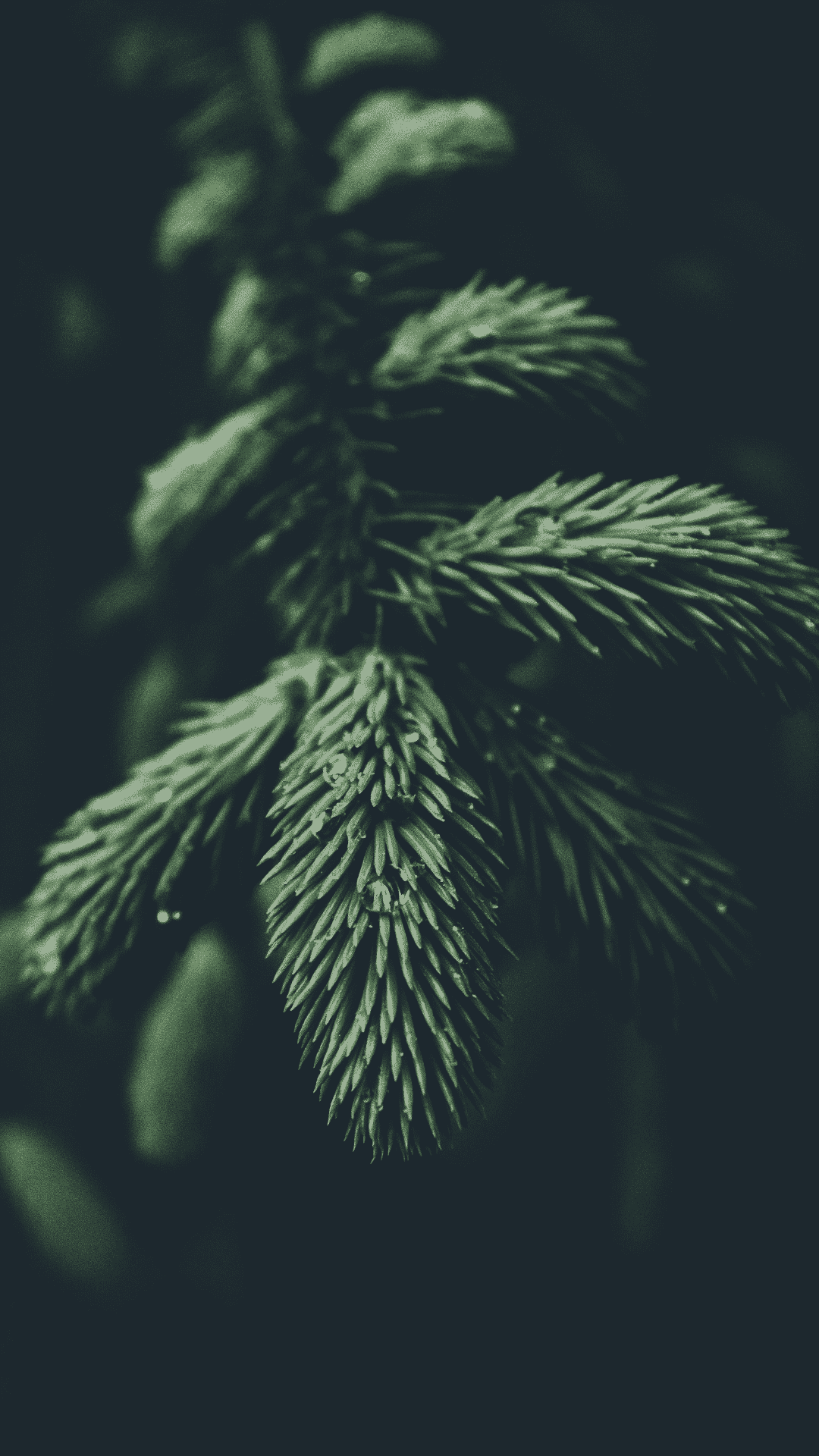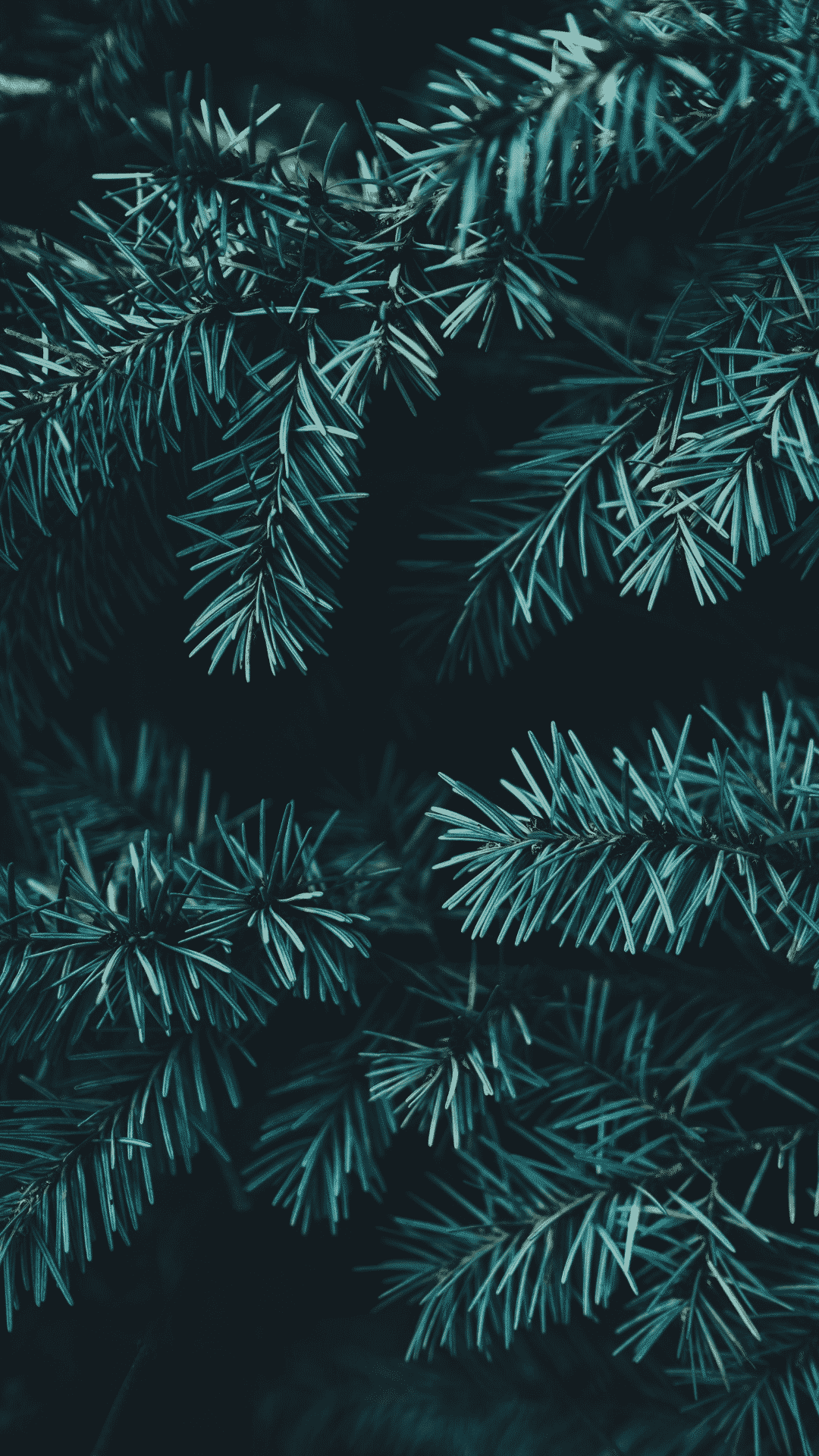 Christmas Market Wallpaper
Who else has European Christmas markets on their bucket list? Kara, our founder, went to the Vancouver Christmas market in Canada and the photos look like a magical holiday evening of wine, lights and decor. Until I can get myself to Europe, I'll look at these Christmas pictures from markets.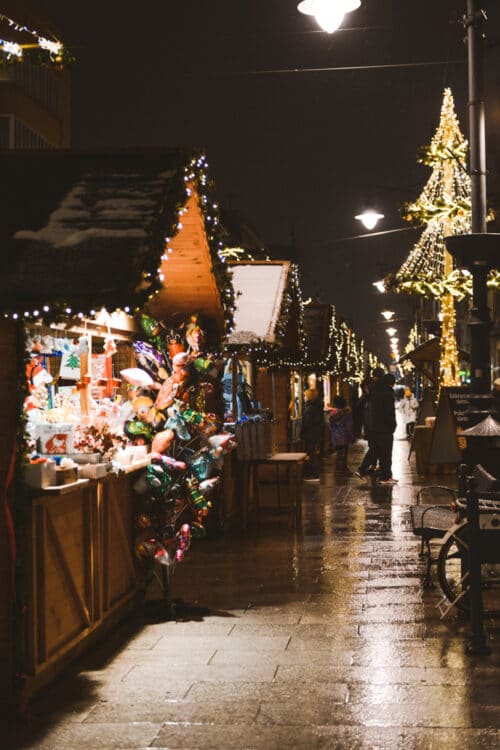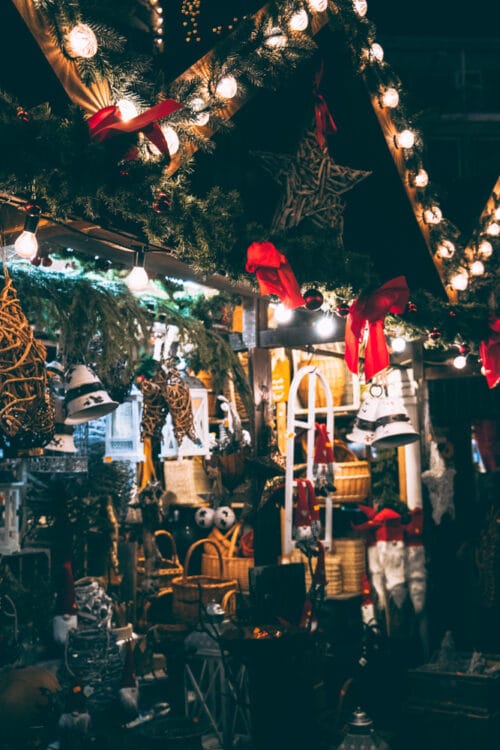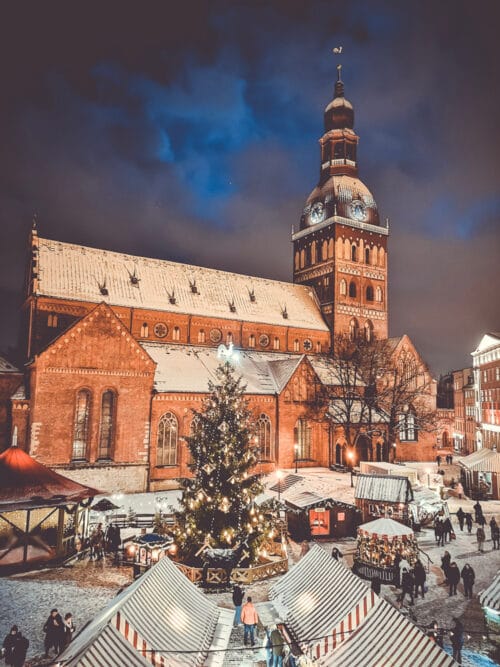 Christmas Gifts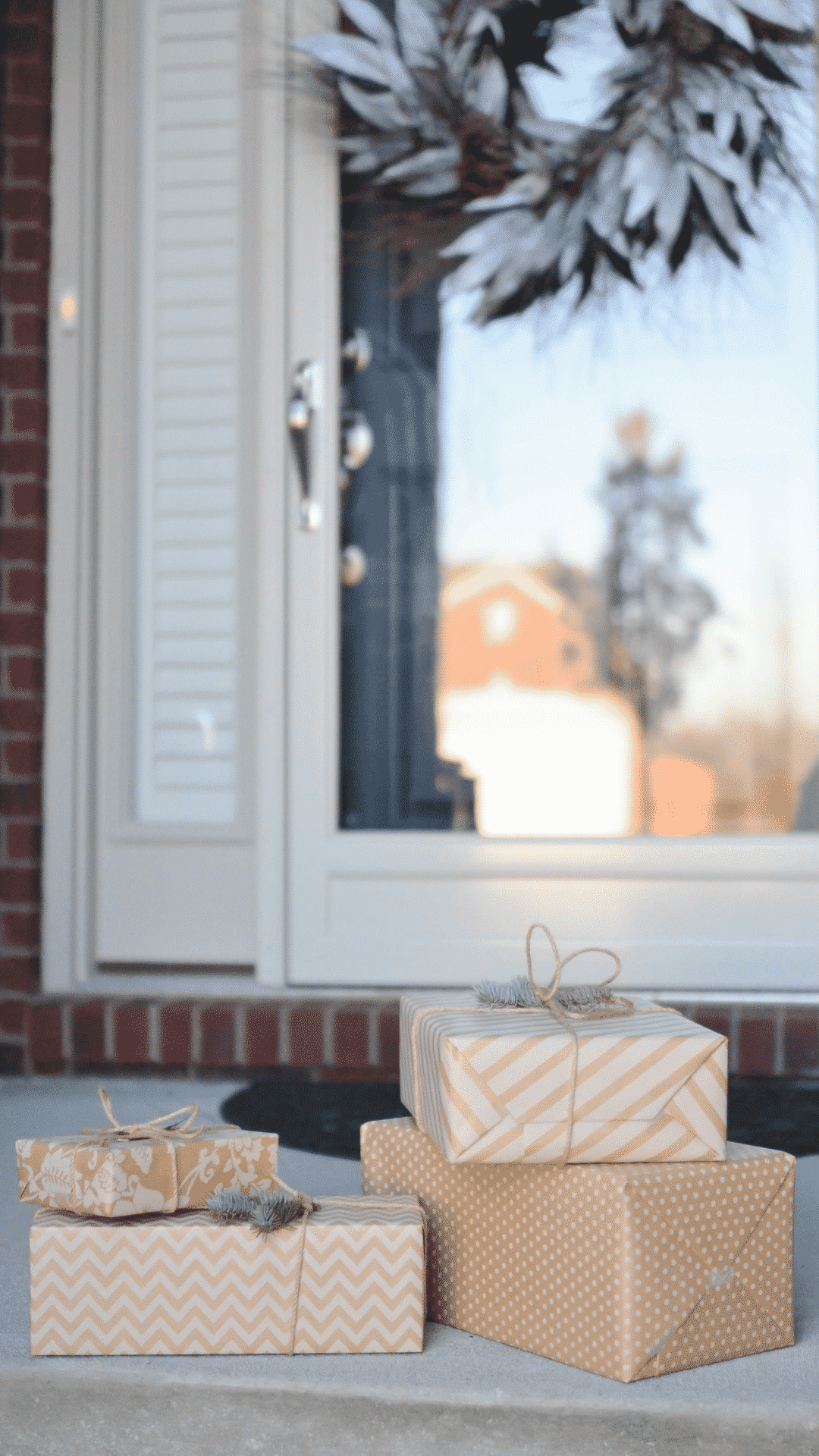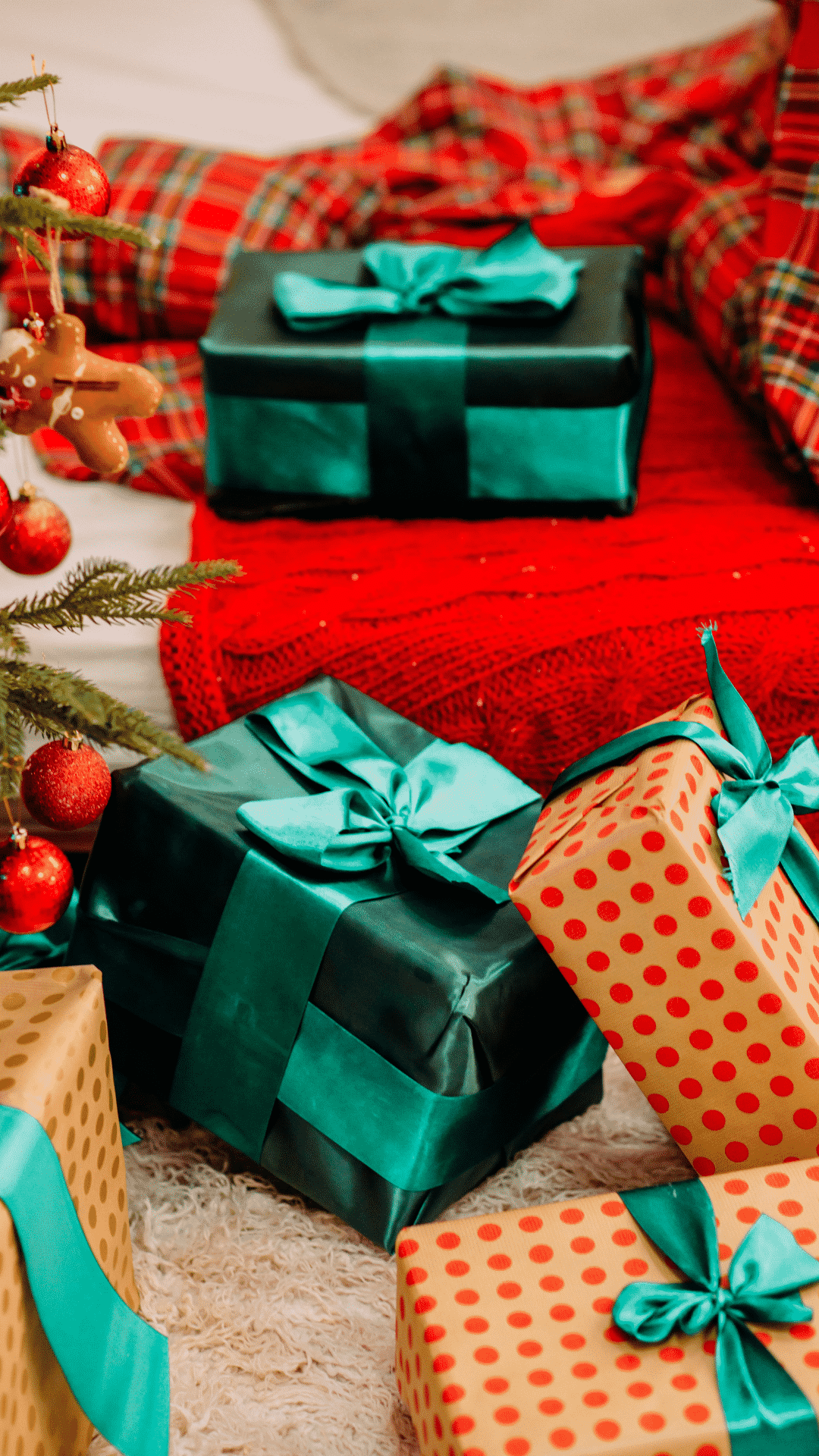 Holiday Toys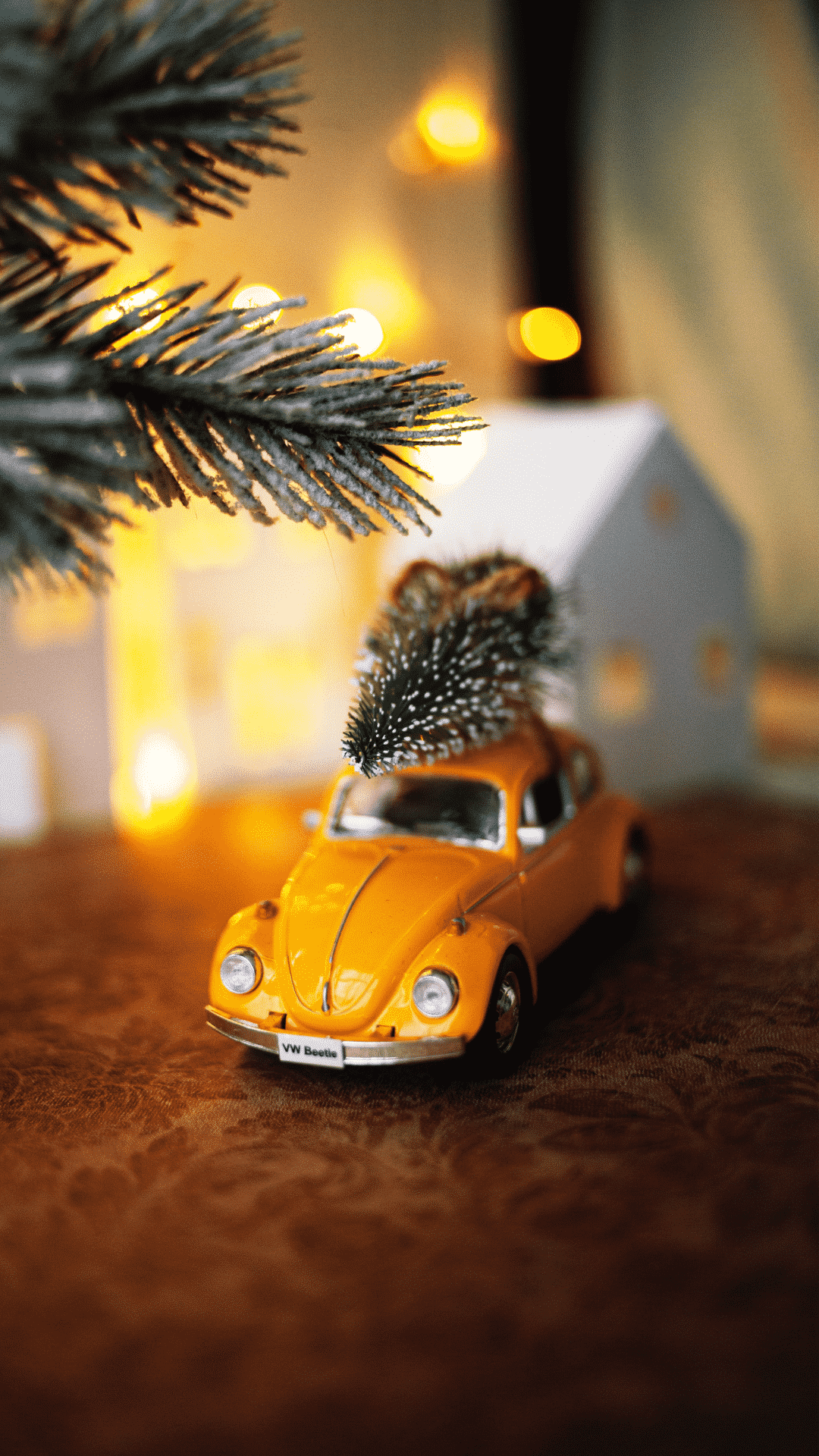 Cute Christmas Wallpapers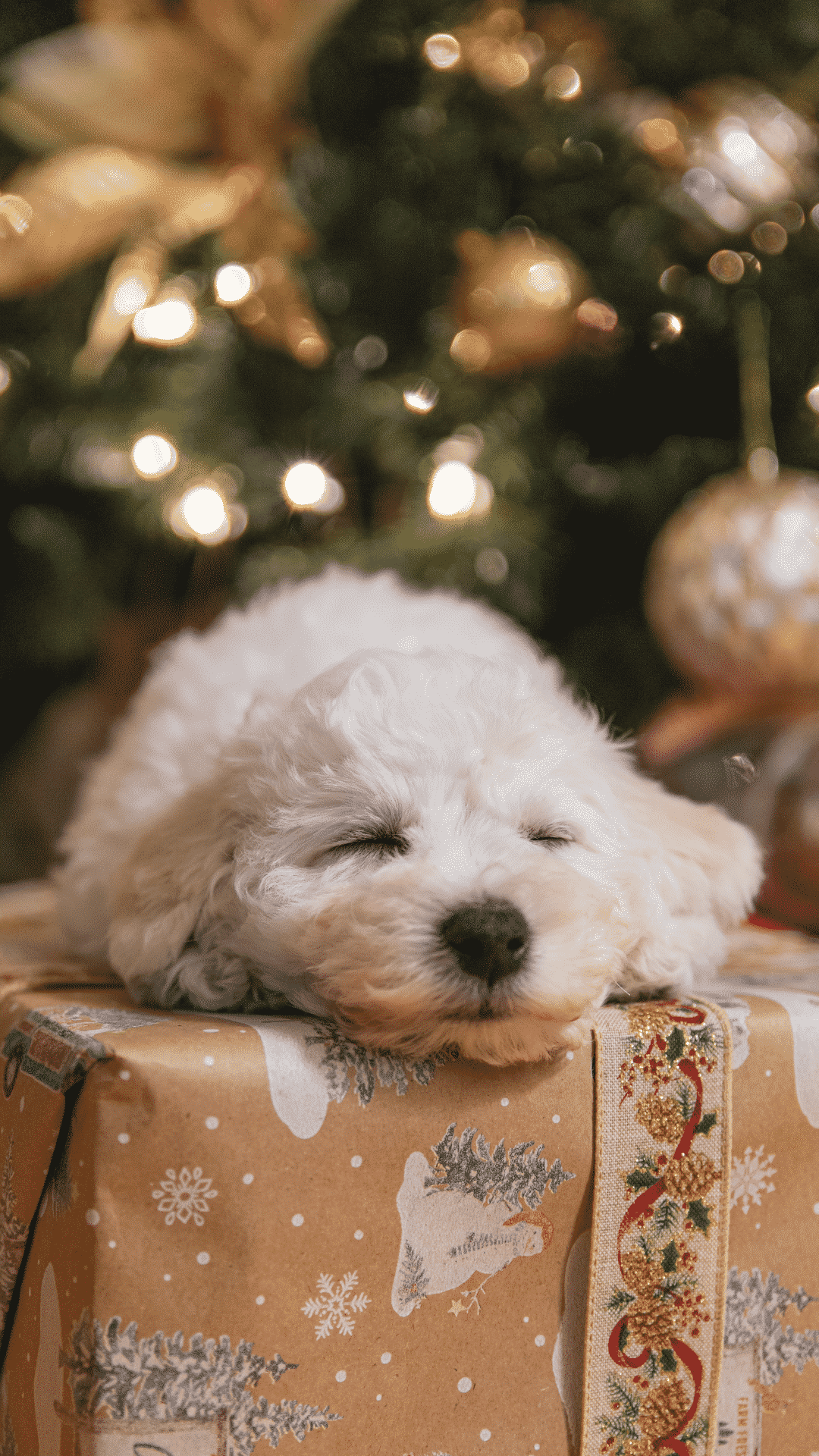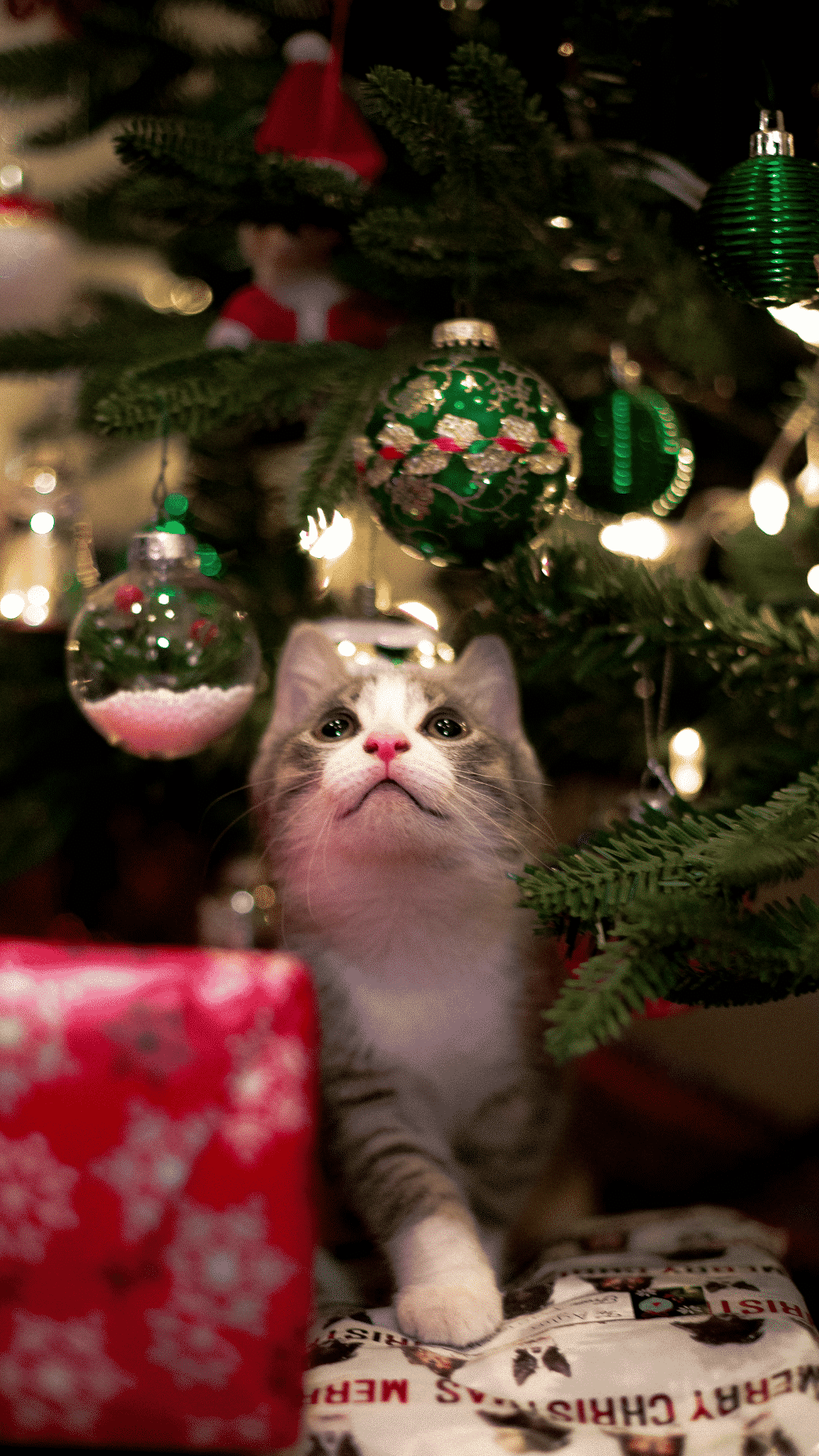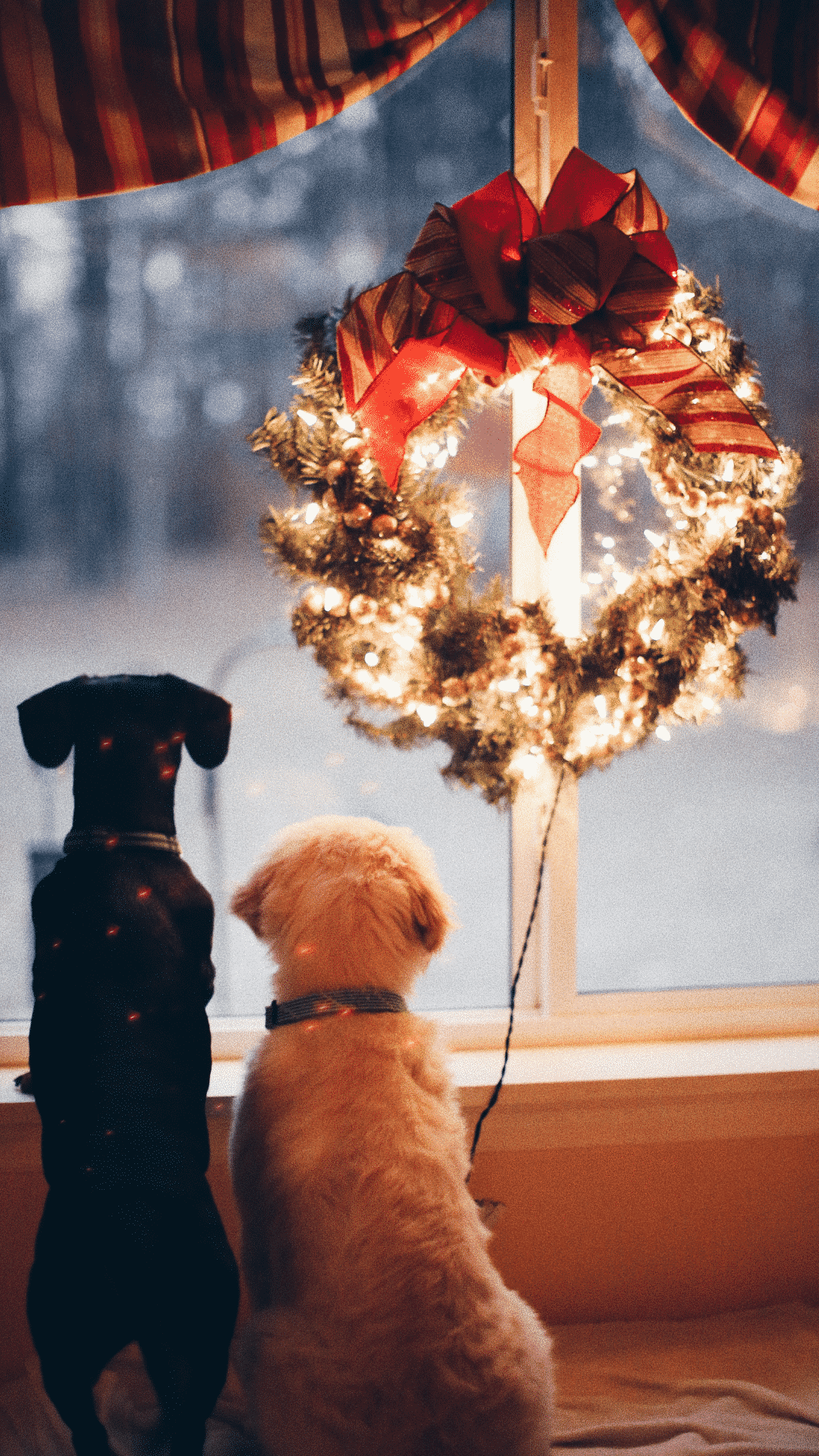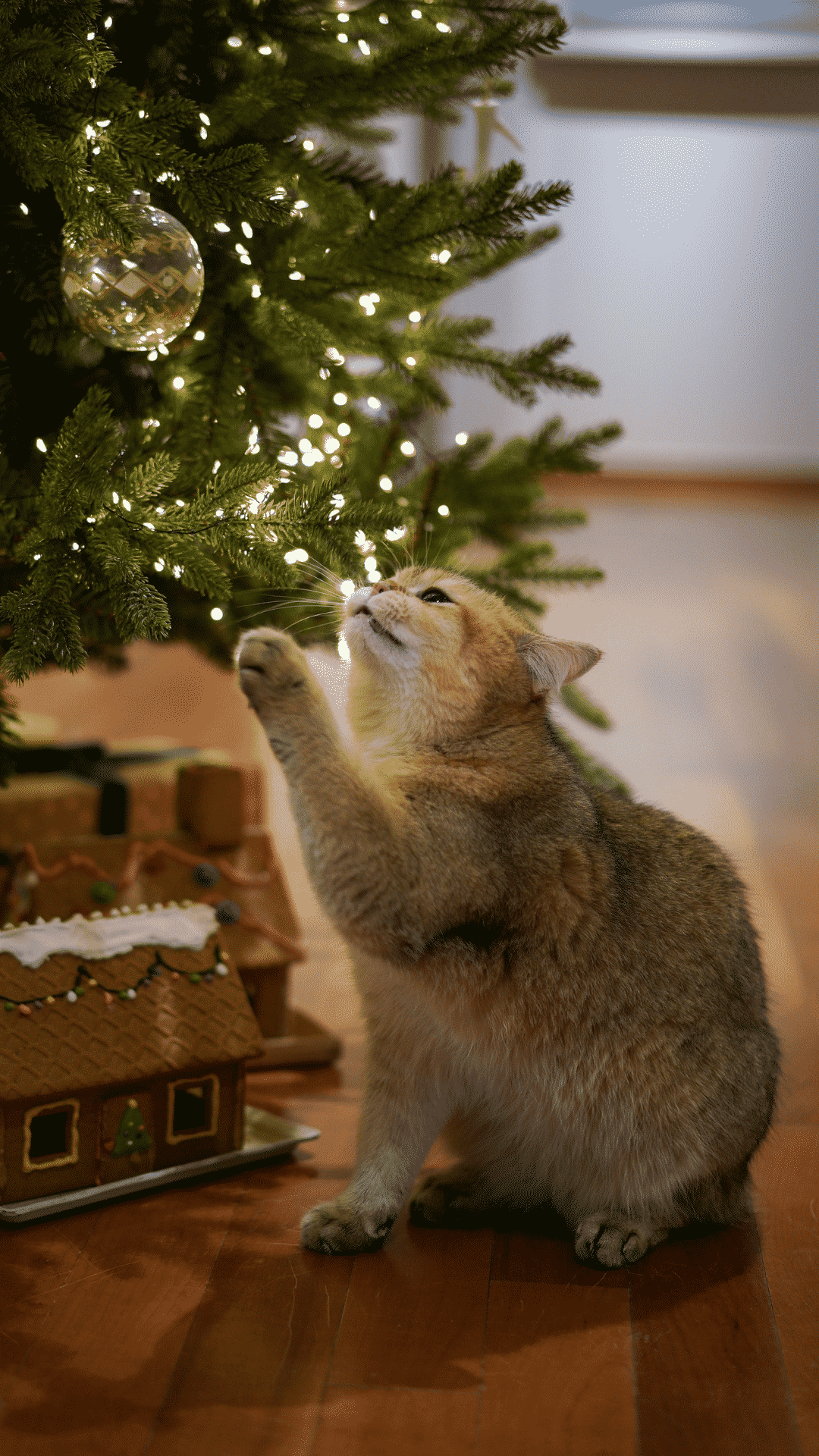 Christmas Aesthetic Wallpaper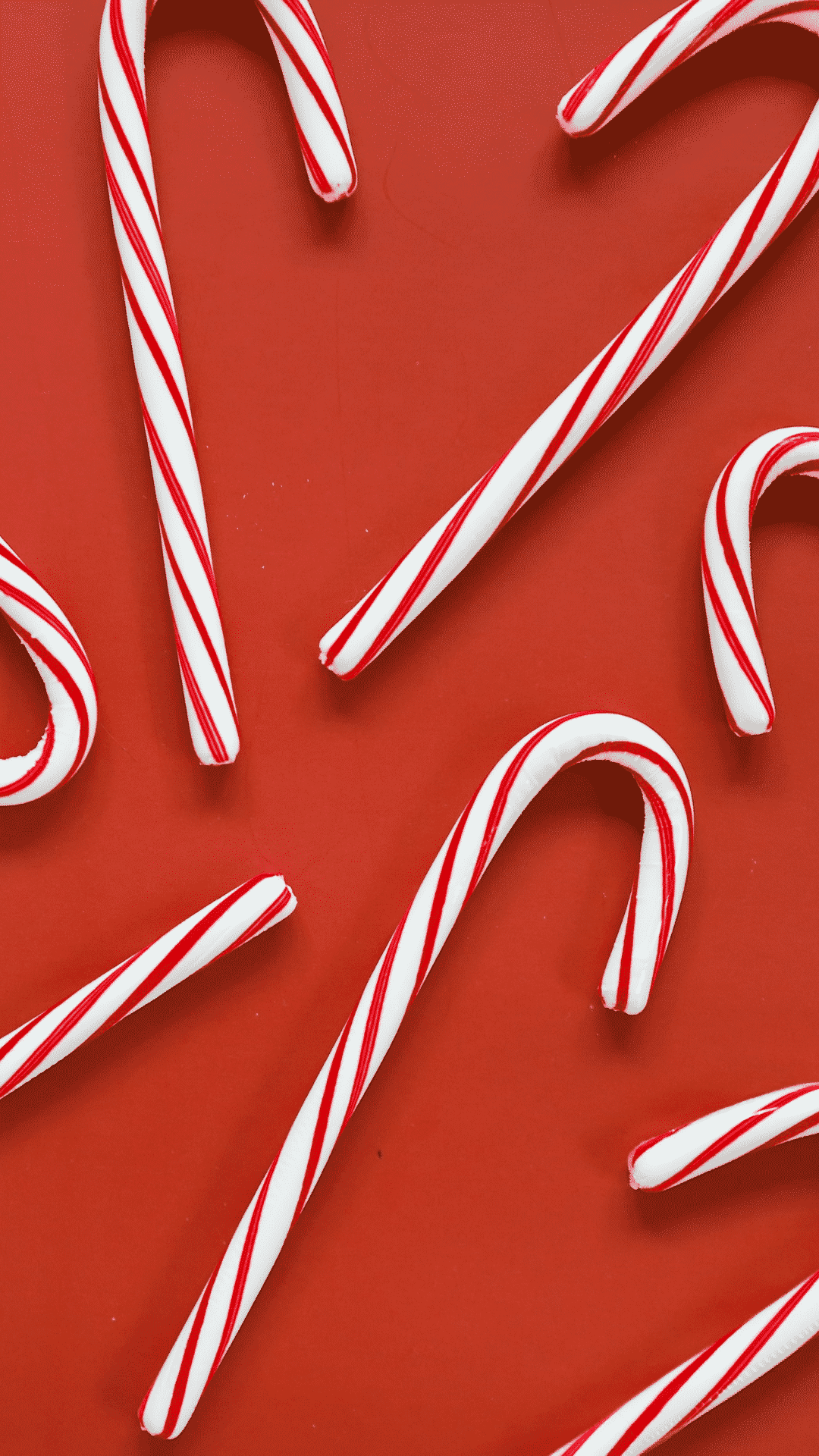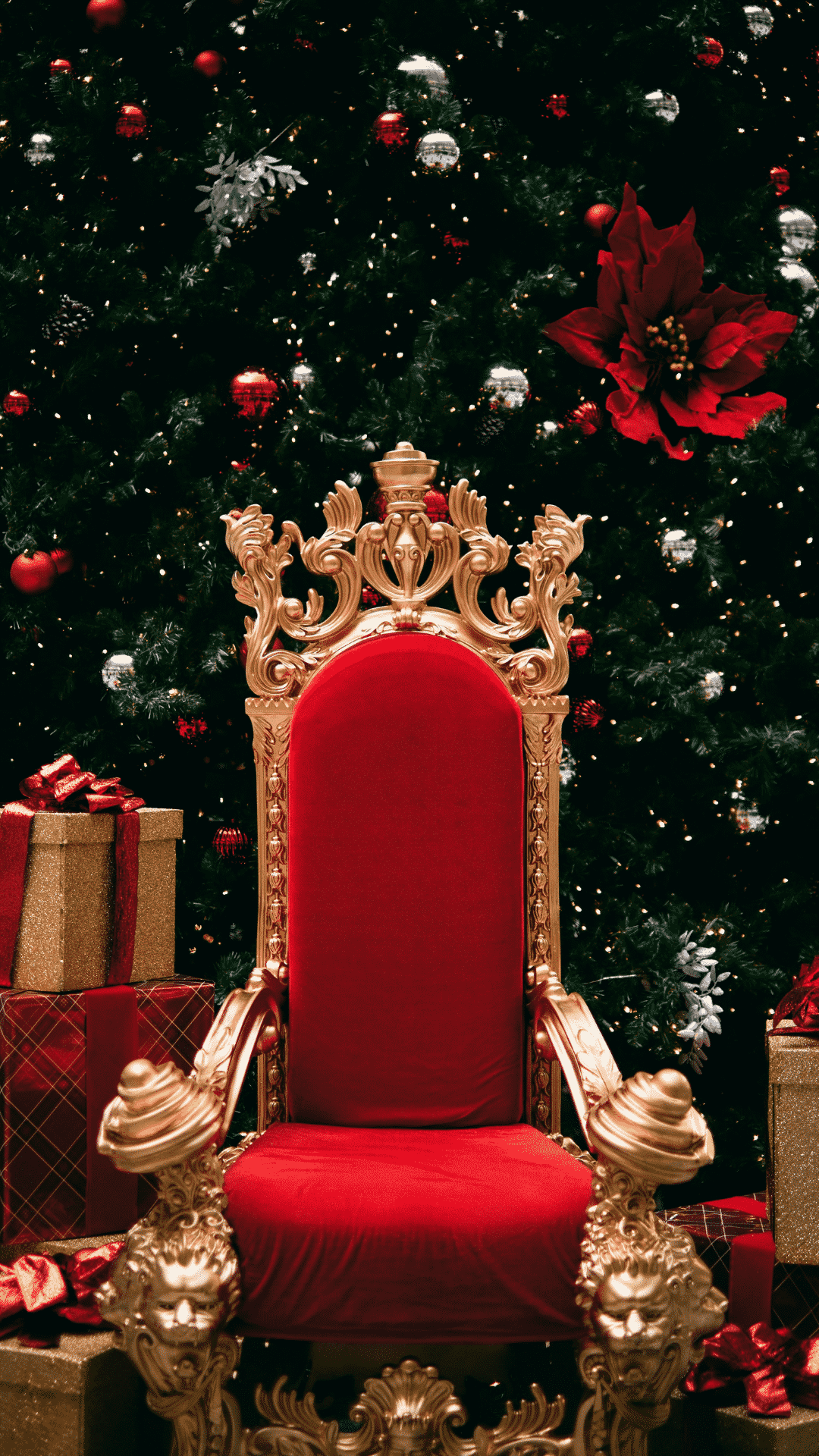 Holiday Home Aesthetic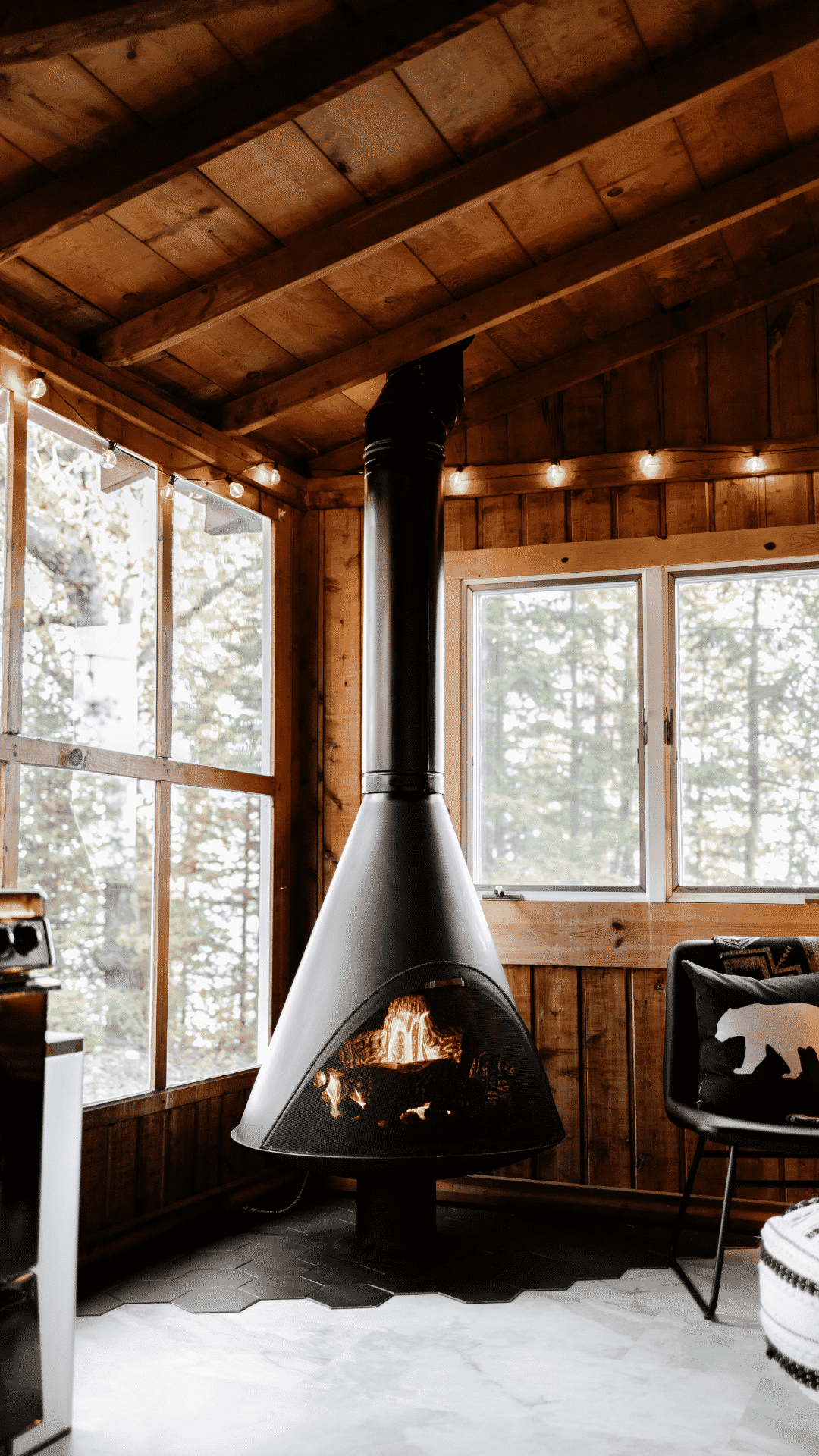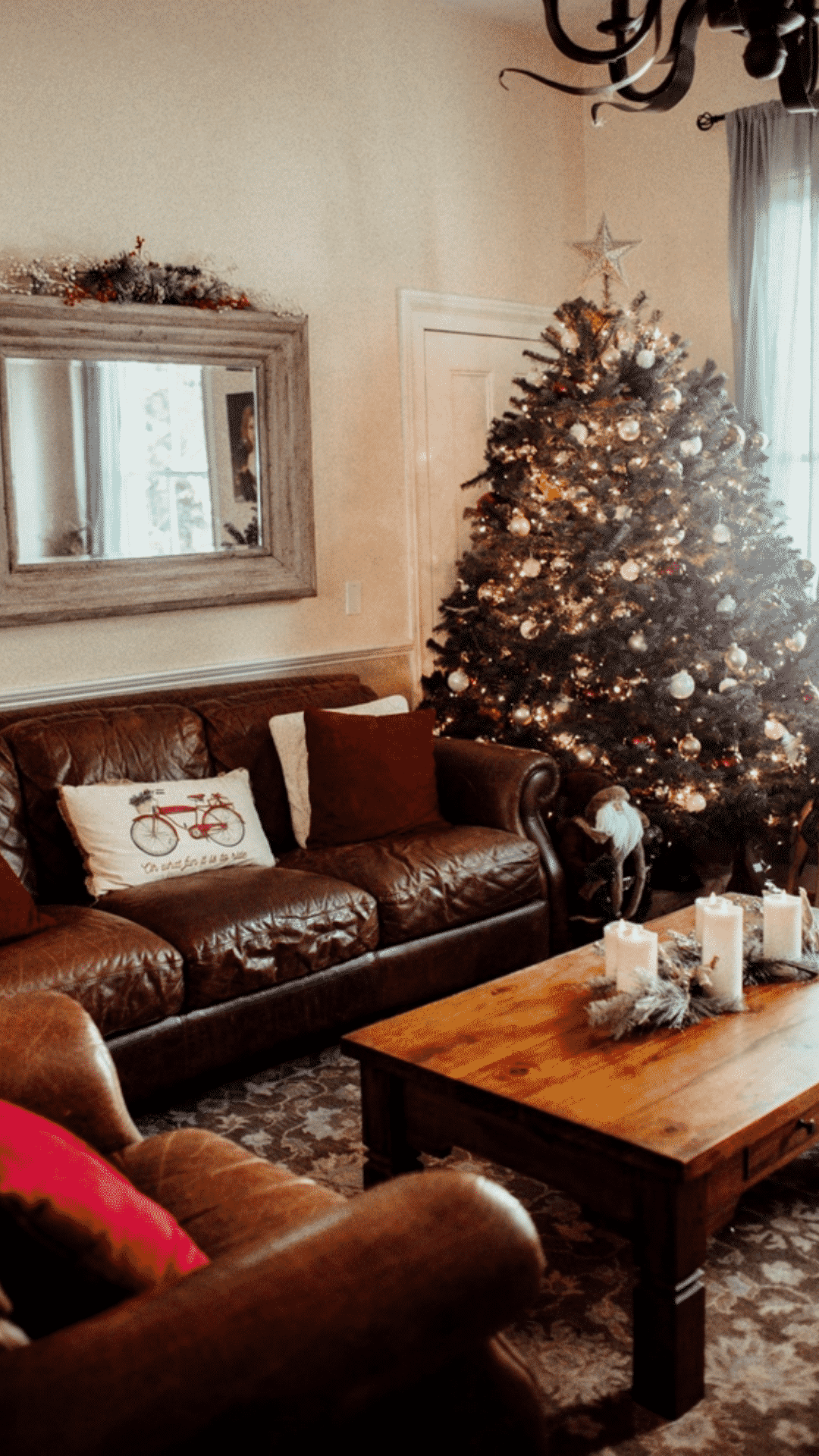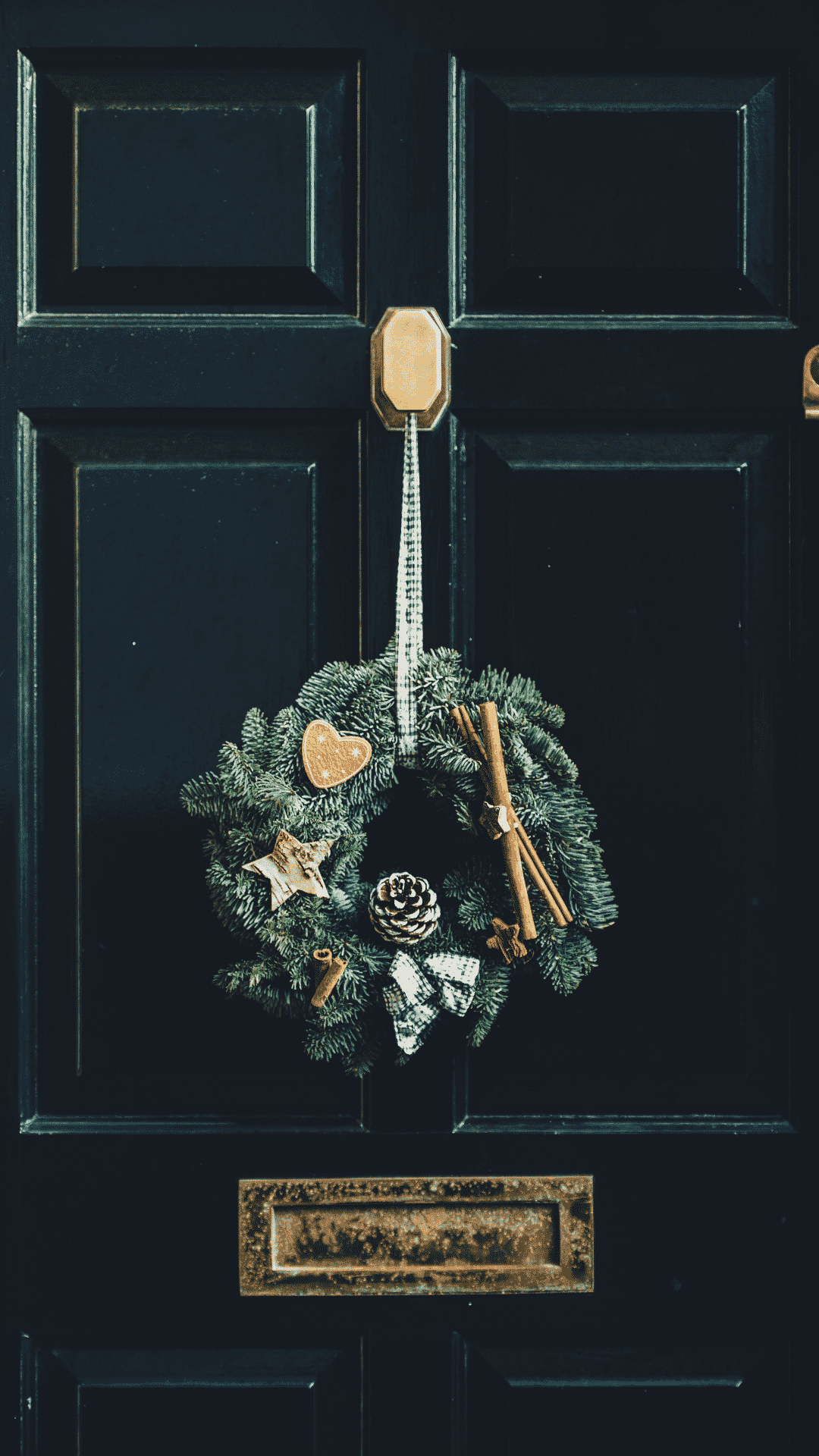 Winter Animals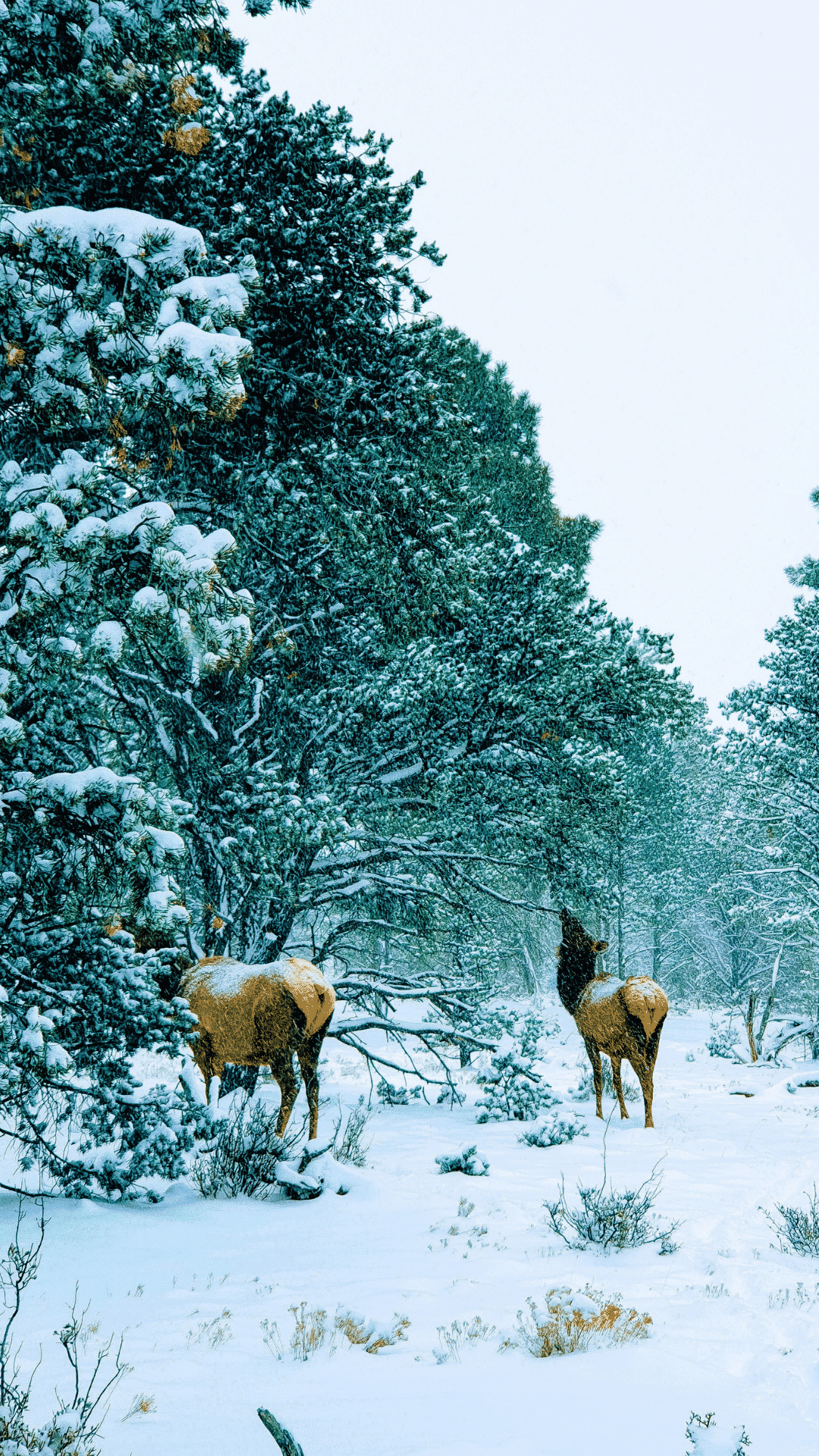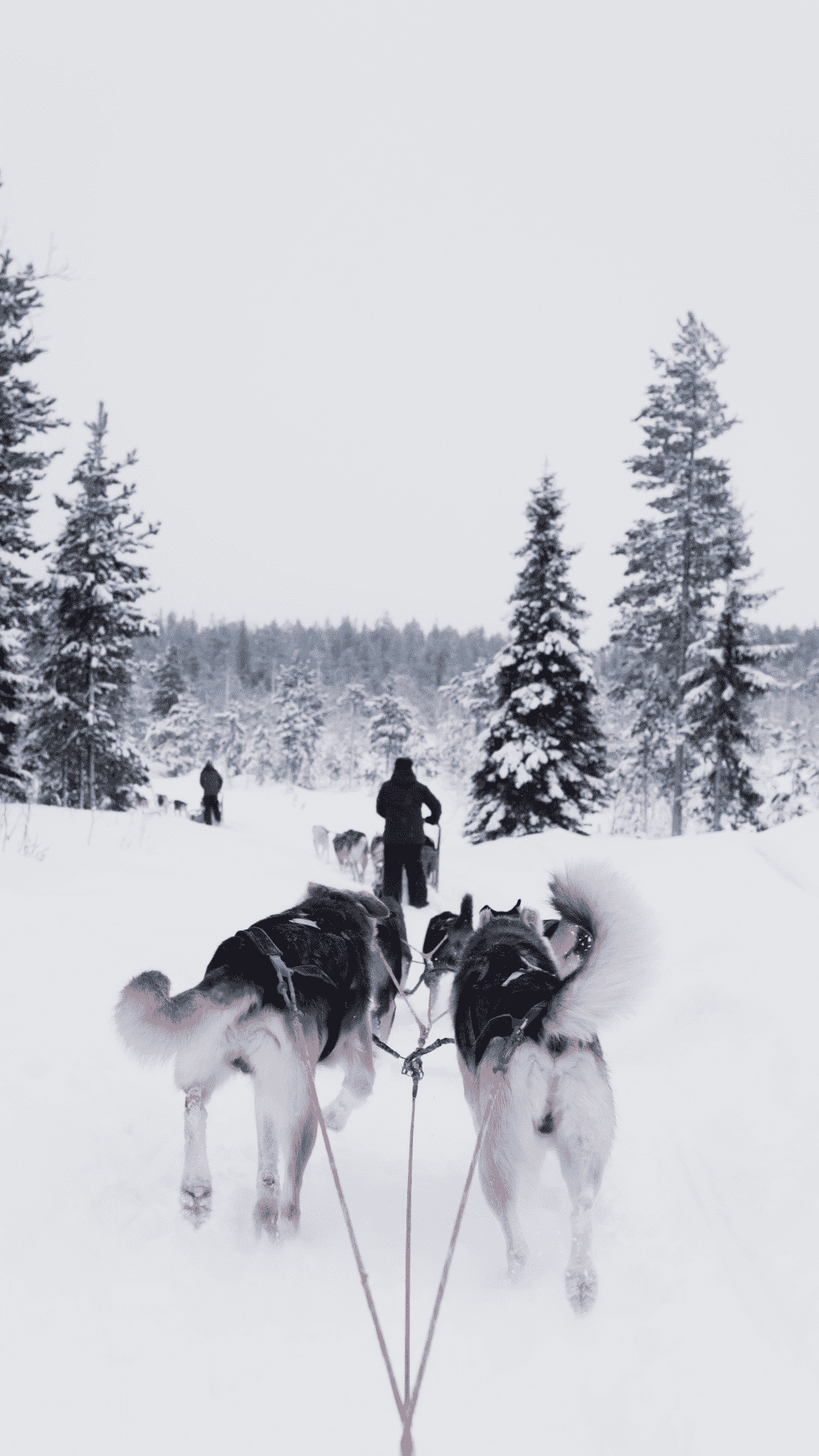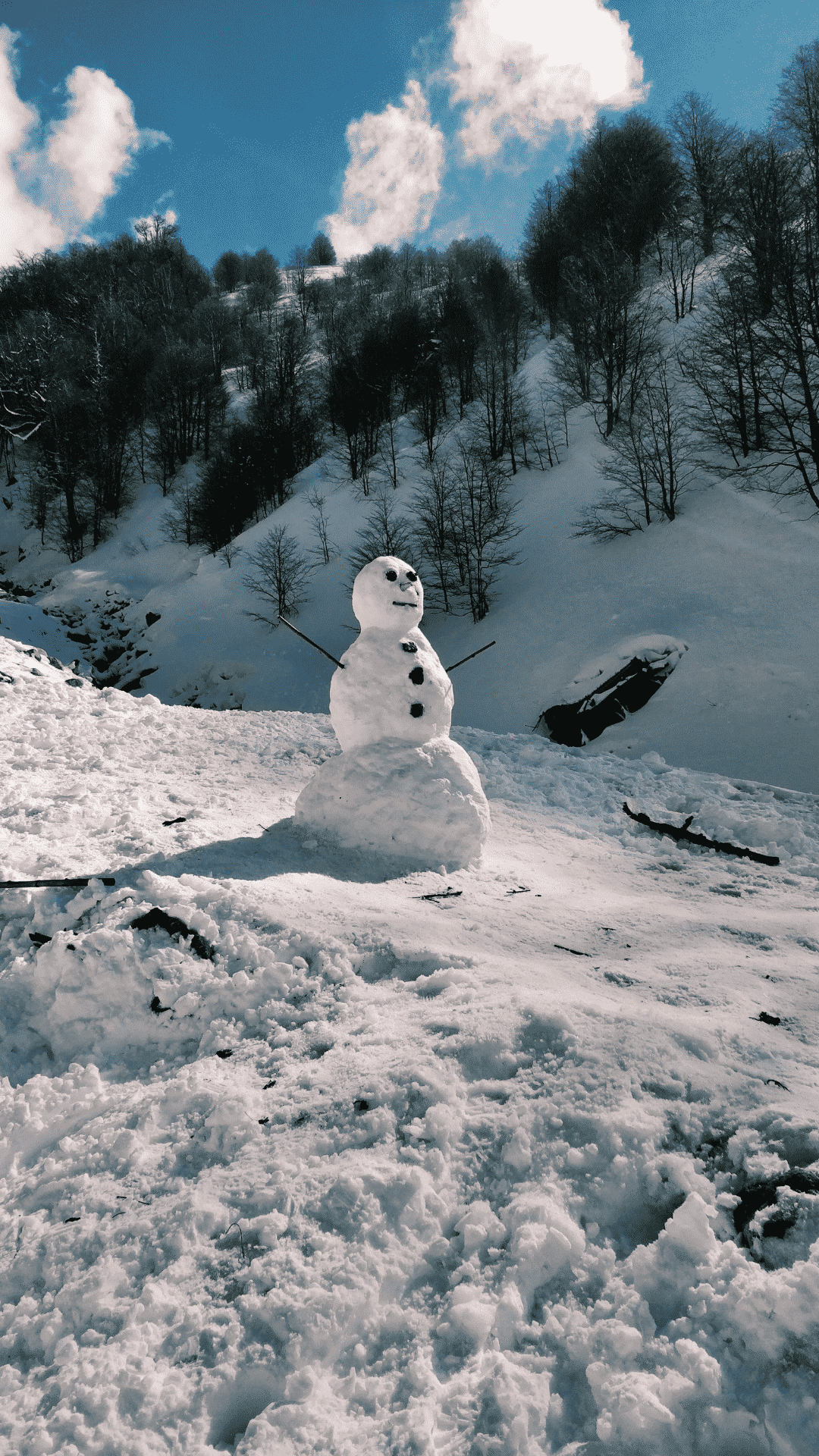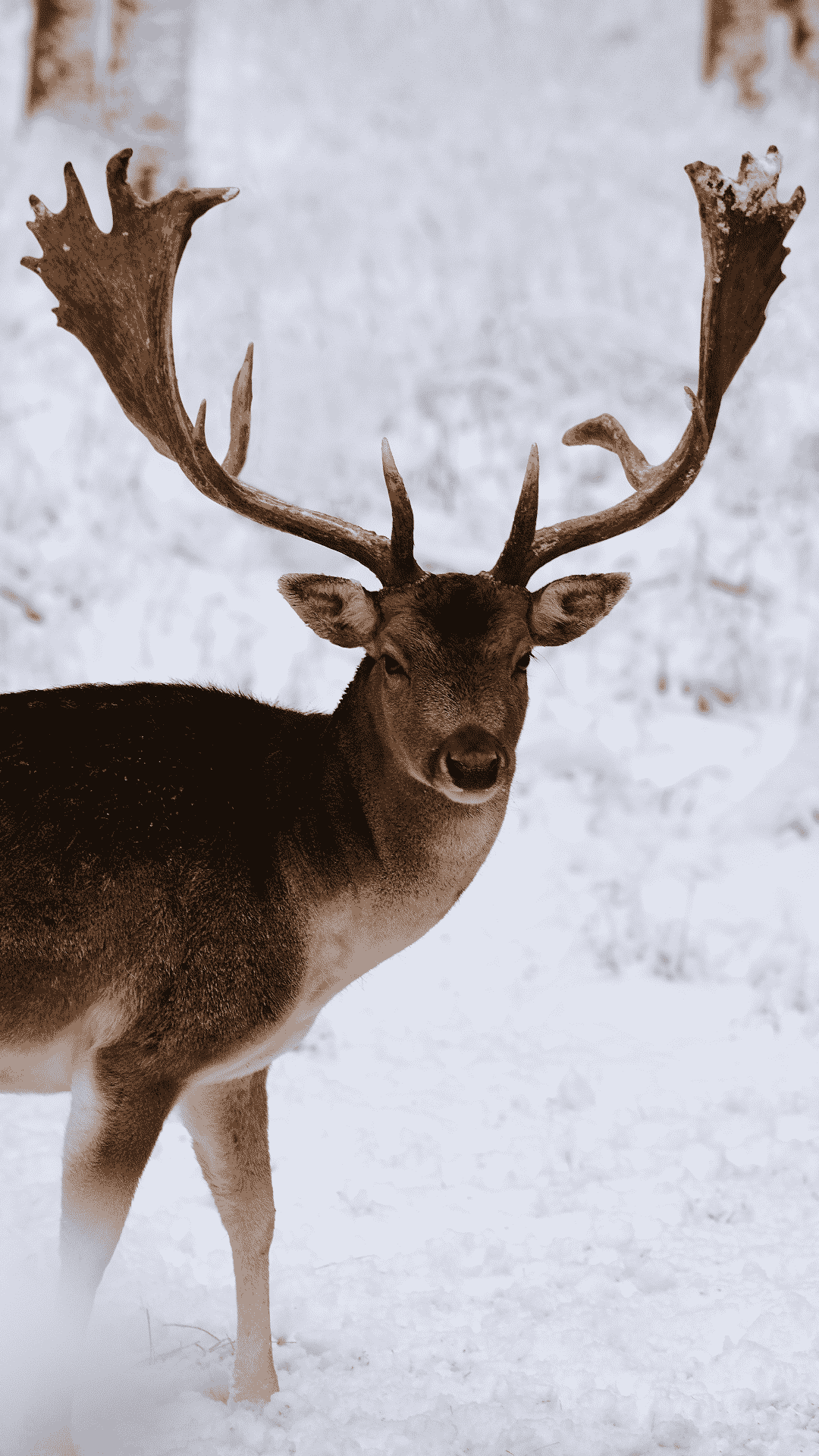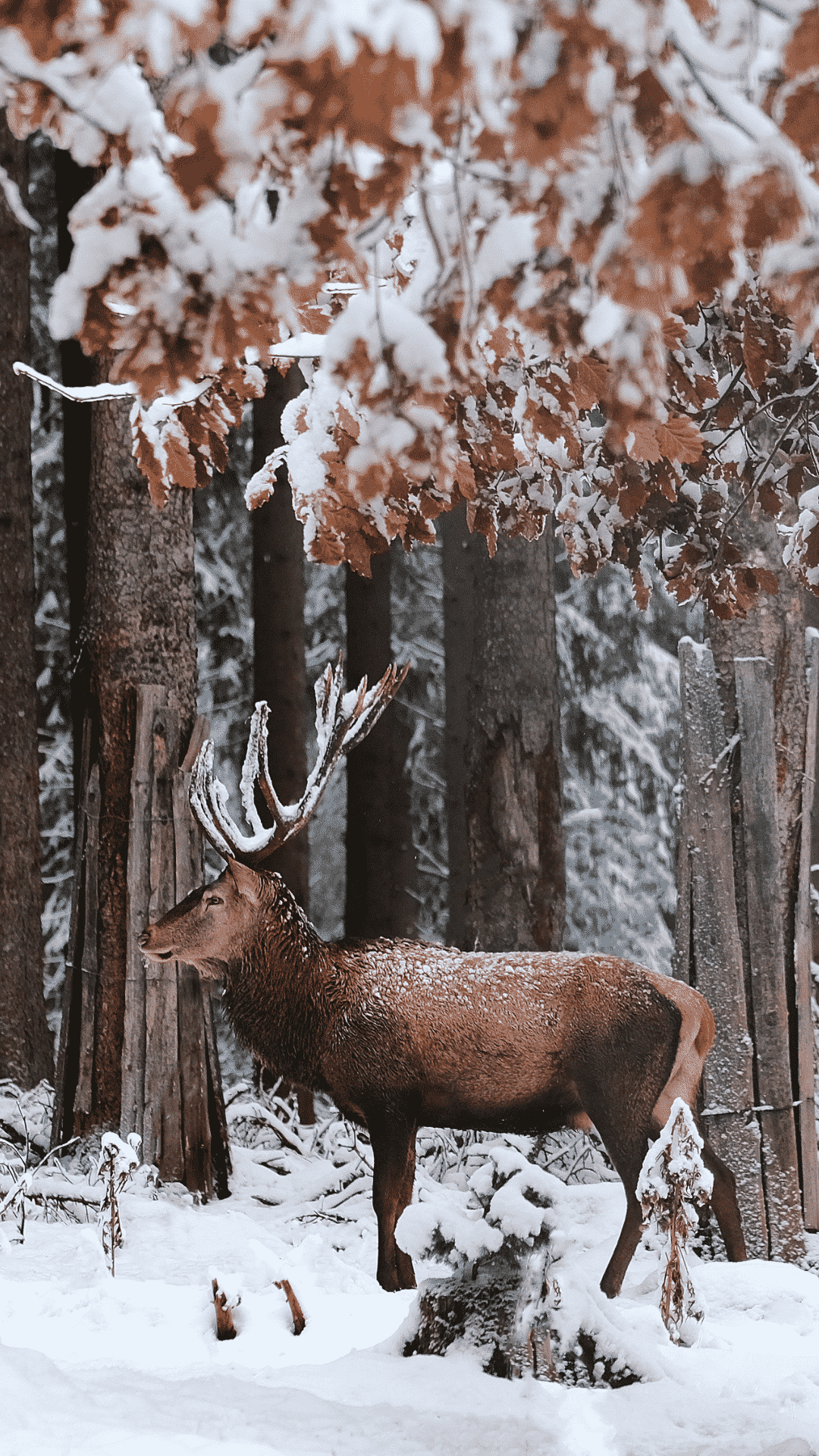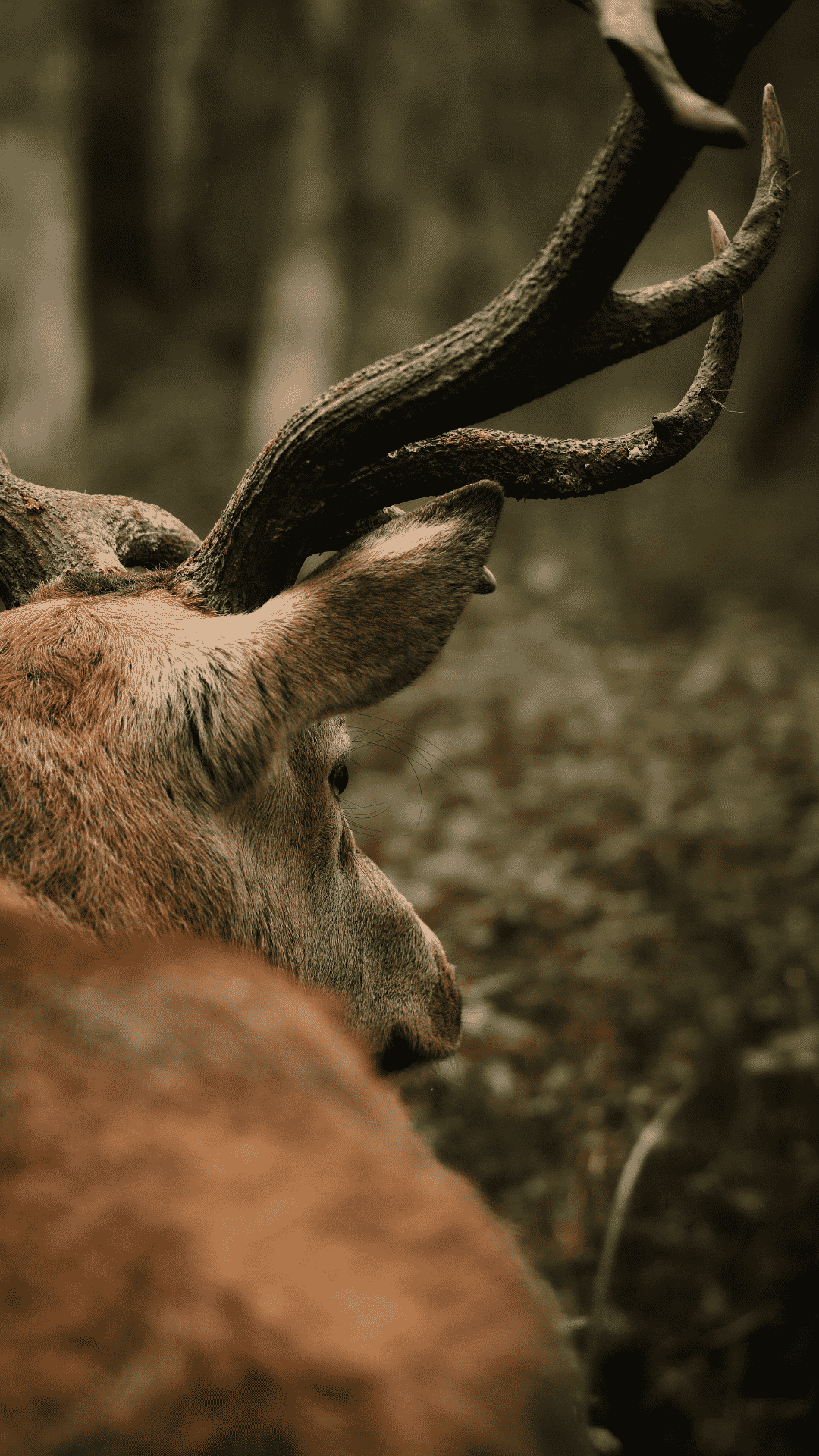 Zoom Background Christmas Photos
Use these while video chatting at work or school! Your Zoom Christmas desktop needs a little holiday magic, too! I think we all thought the world would 100% go back into the office, but remote work is here to stay. I personally love to jazz up my working station at home to make it festive for whatever holiday is up next.
When it comes to Christmas, I always have a YouTube ambient loop playing (I really adore the Hogwarts ones!) and not only put iphone and Christmas desktop wallpaper, but one for my Zoom backgrounds to really remind my coworkers how much of a Christmas betch I am. Hehe.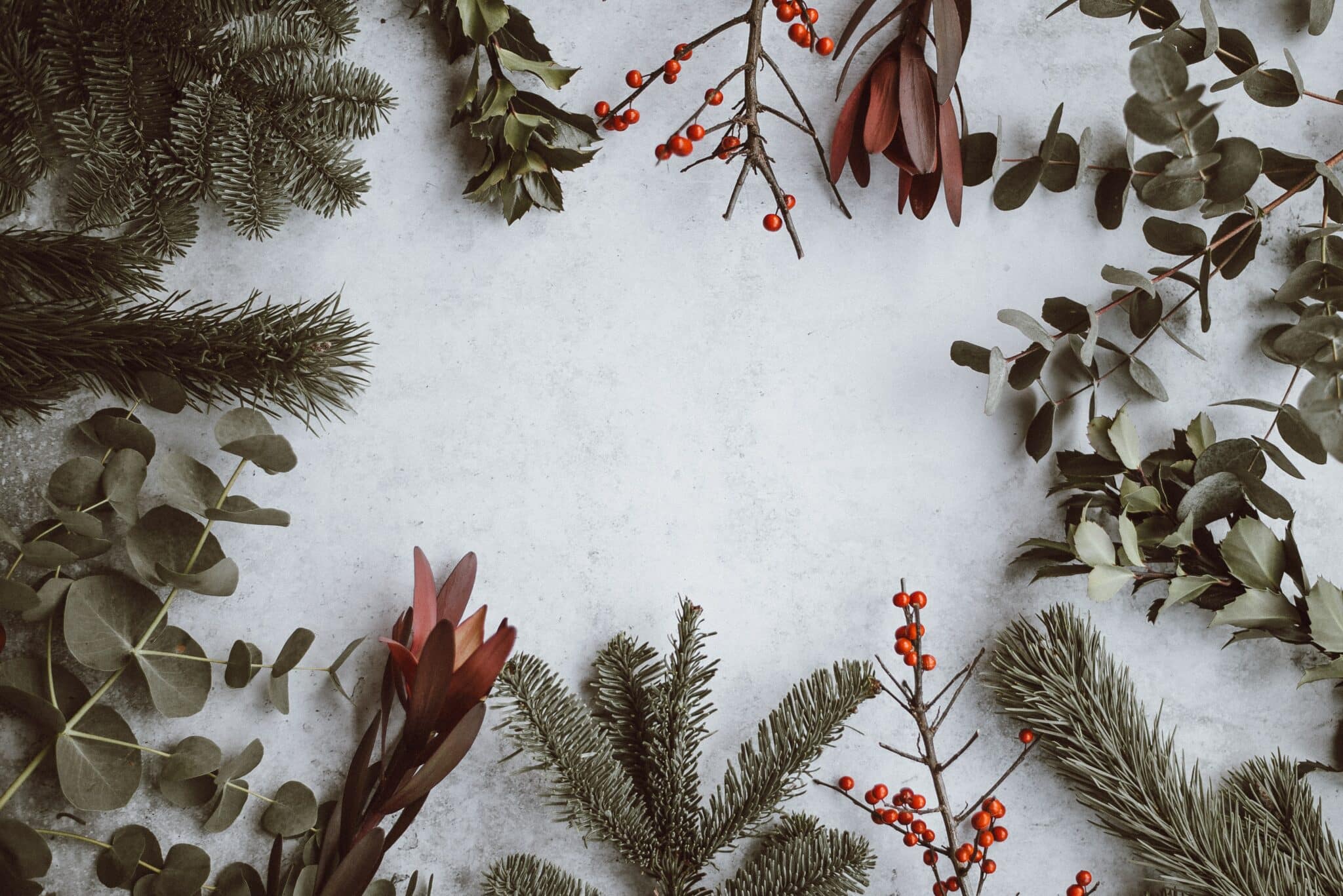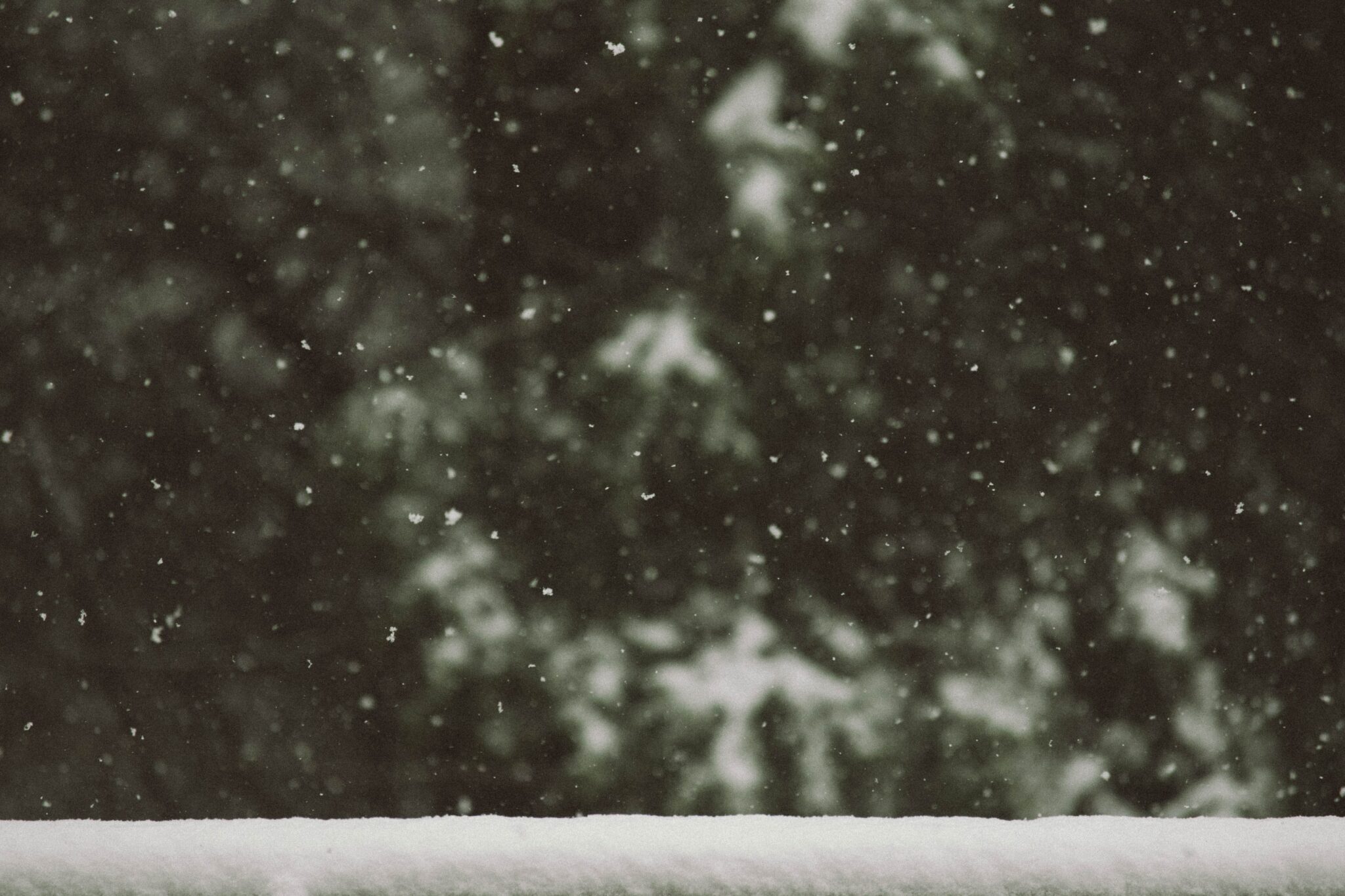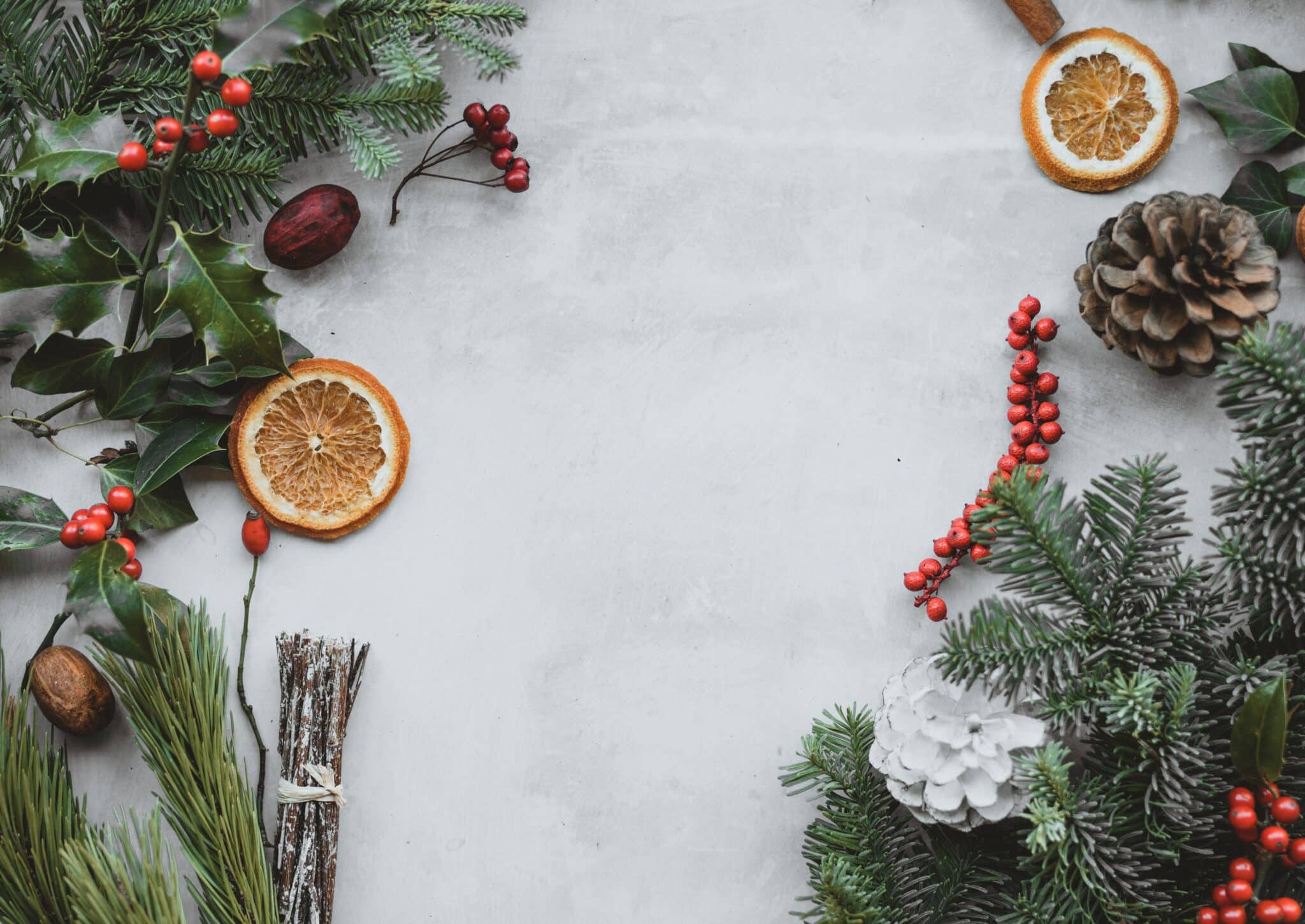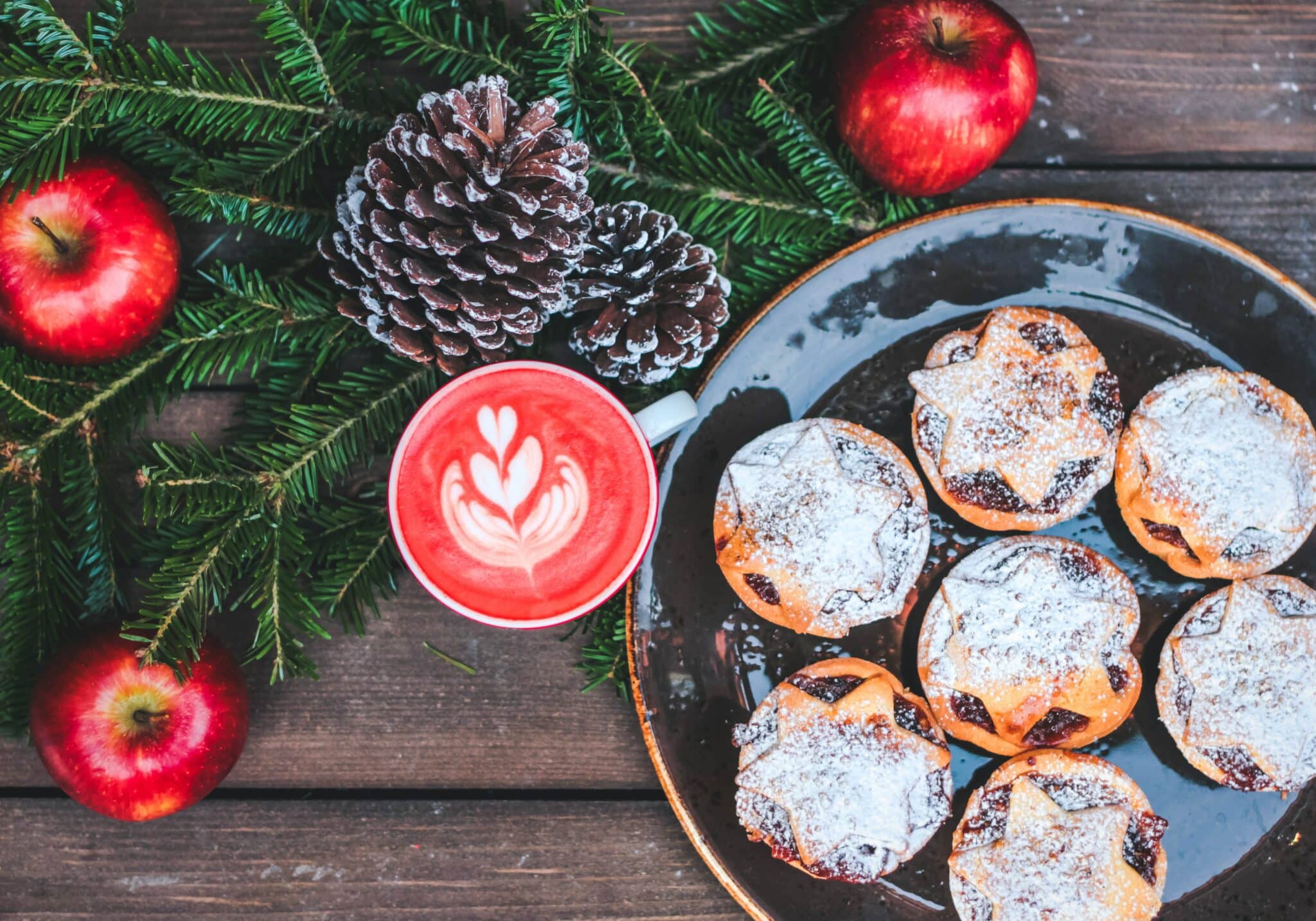 Desktop Christmas Screensavers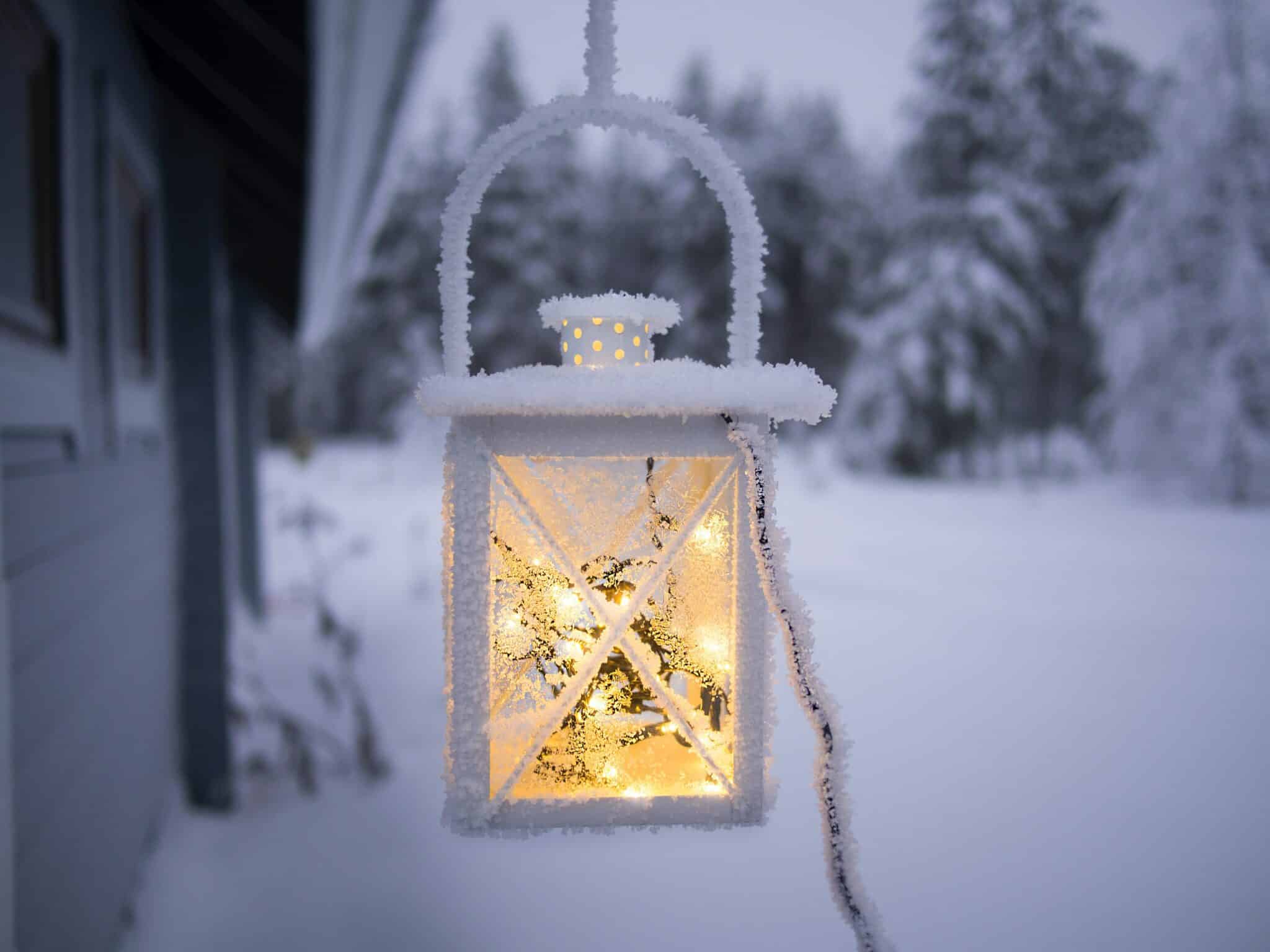 I've included some Zoom background Christmas wallpapers (to get your office in the holiday spirit) and desktop Christmas wallpaper backgrounds you can use for your laptop. Why just stop at your iphone?!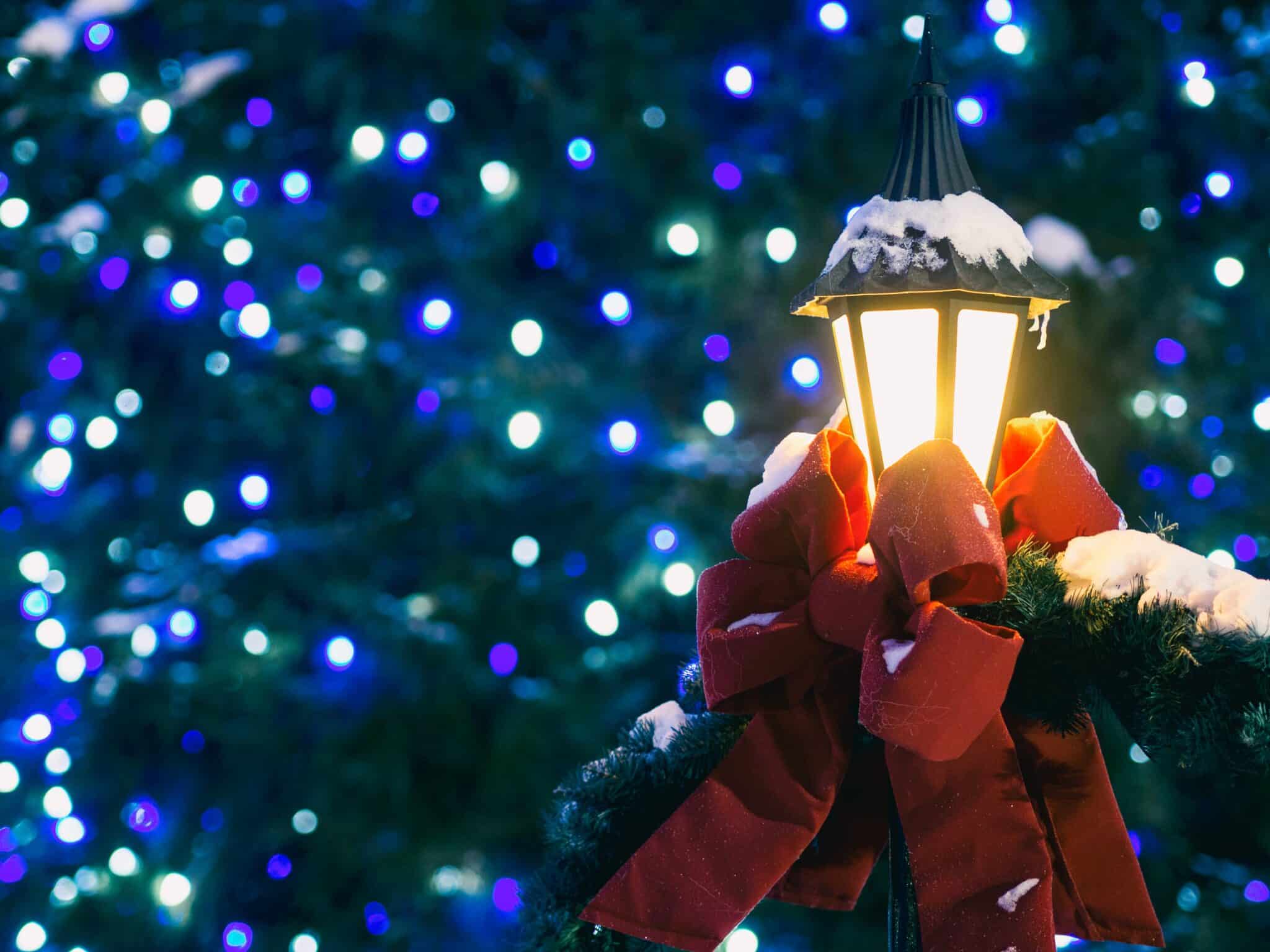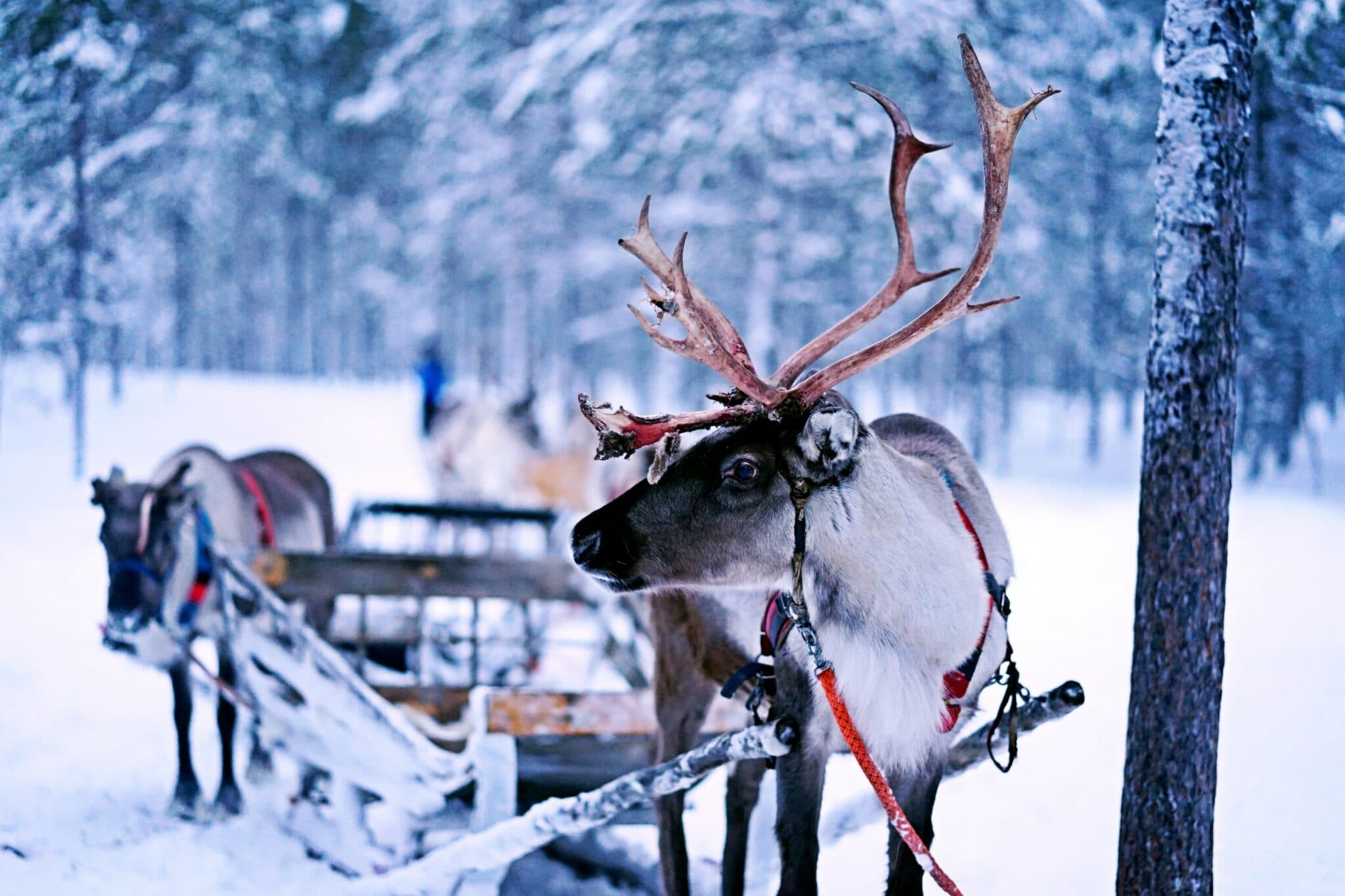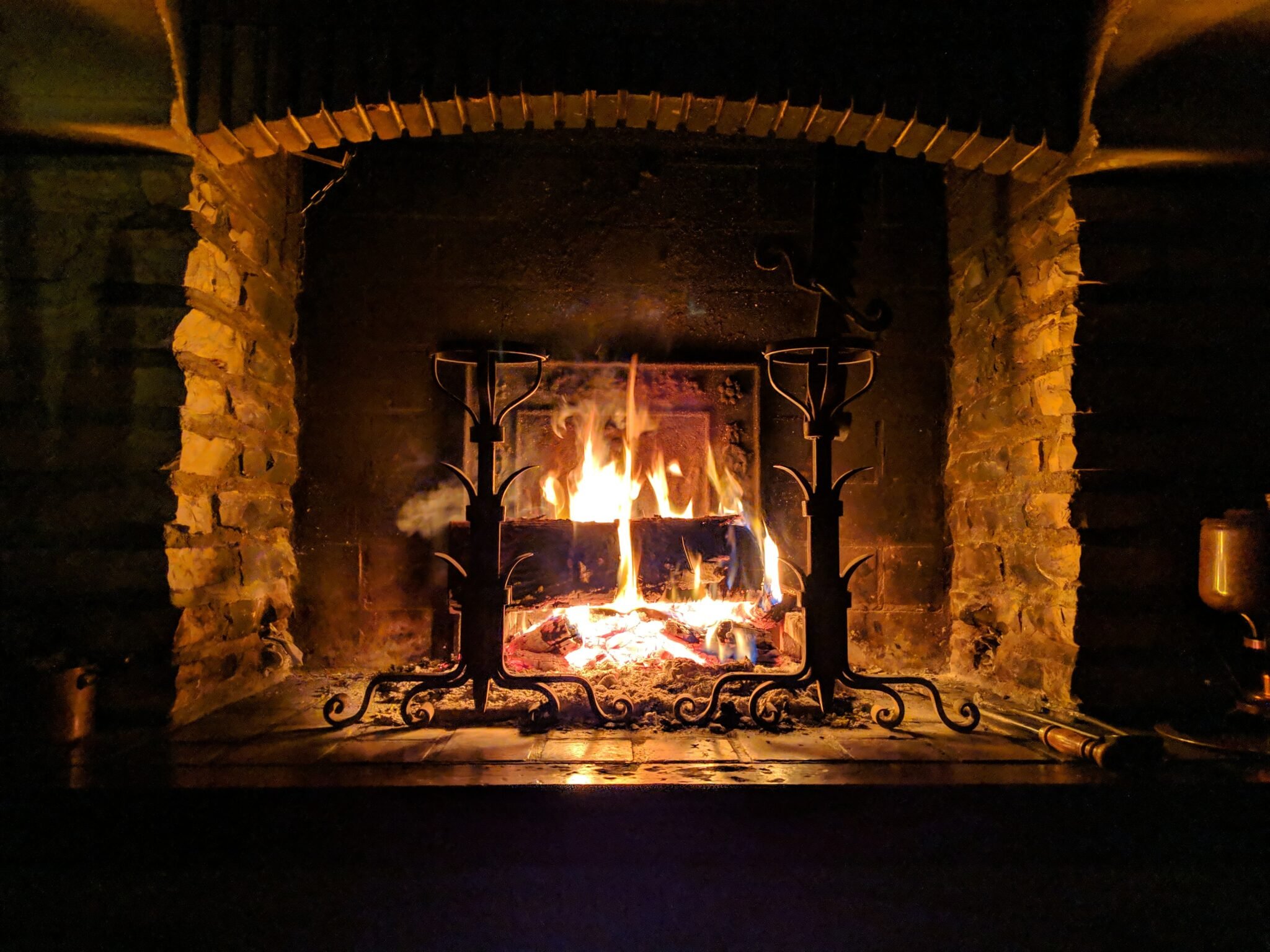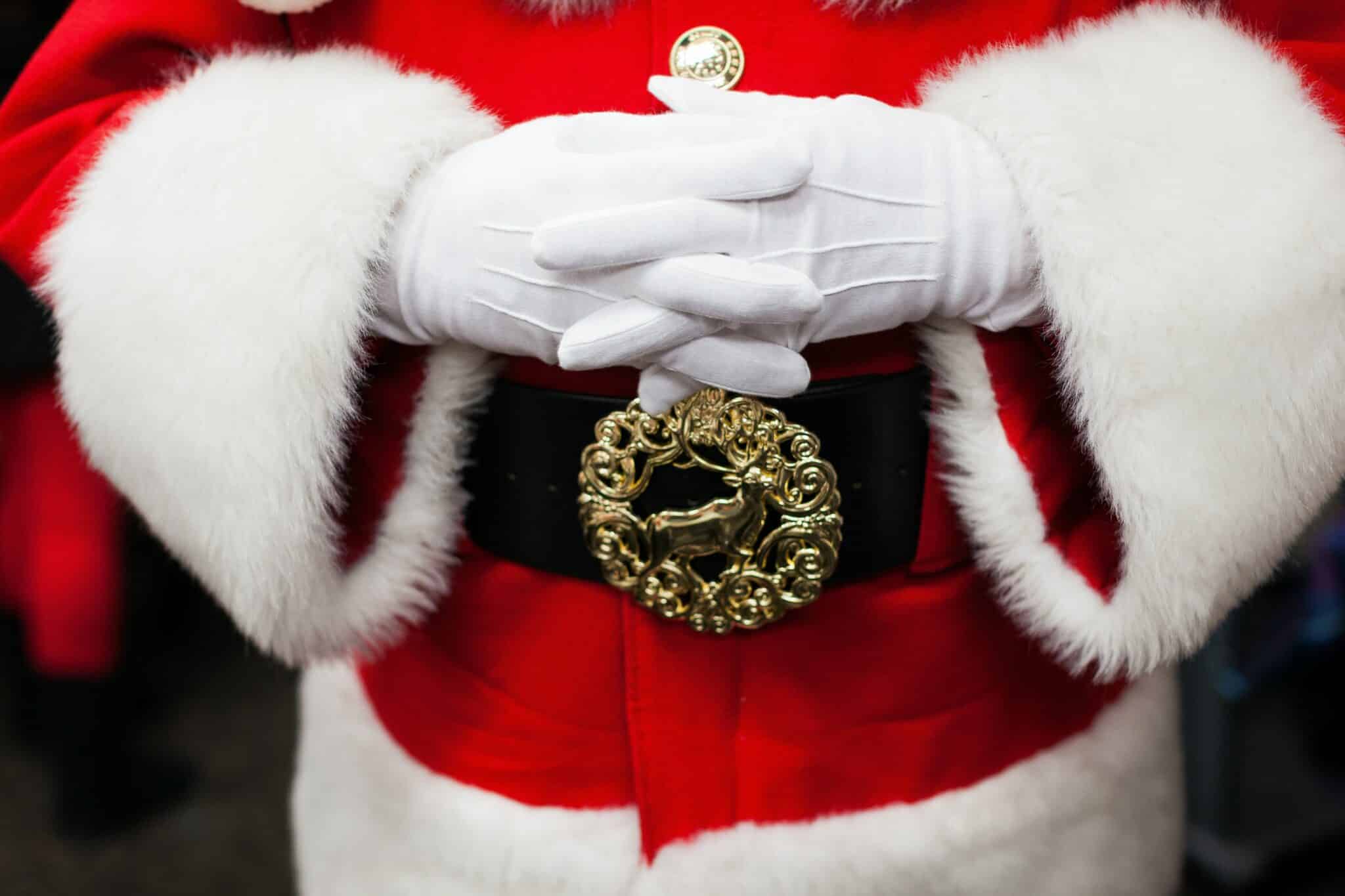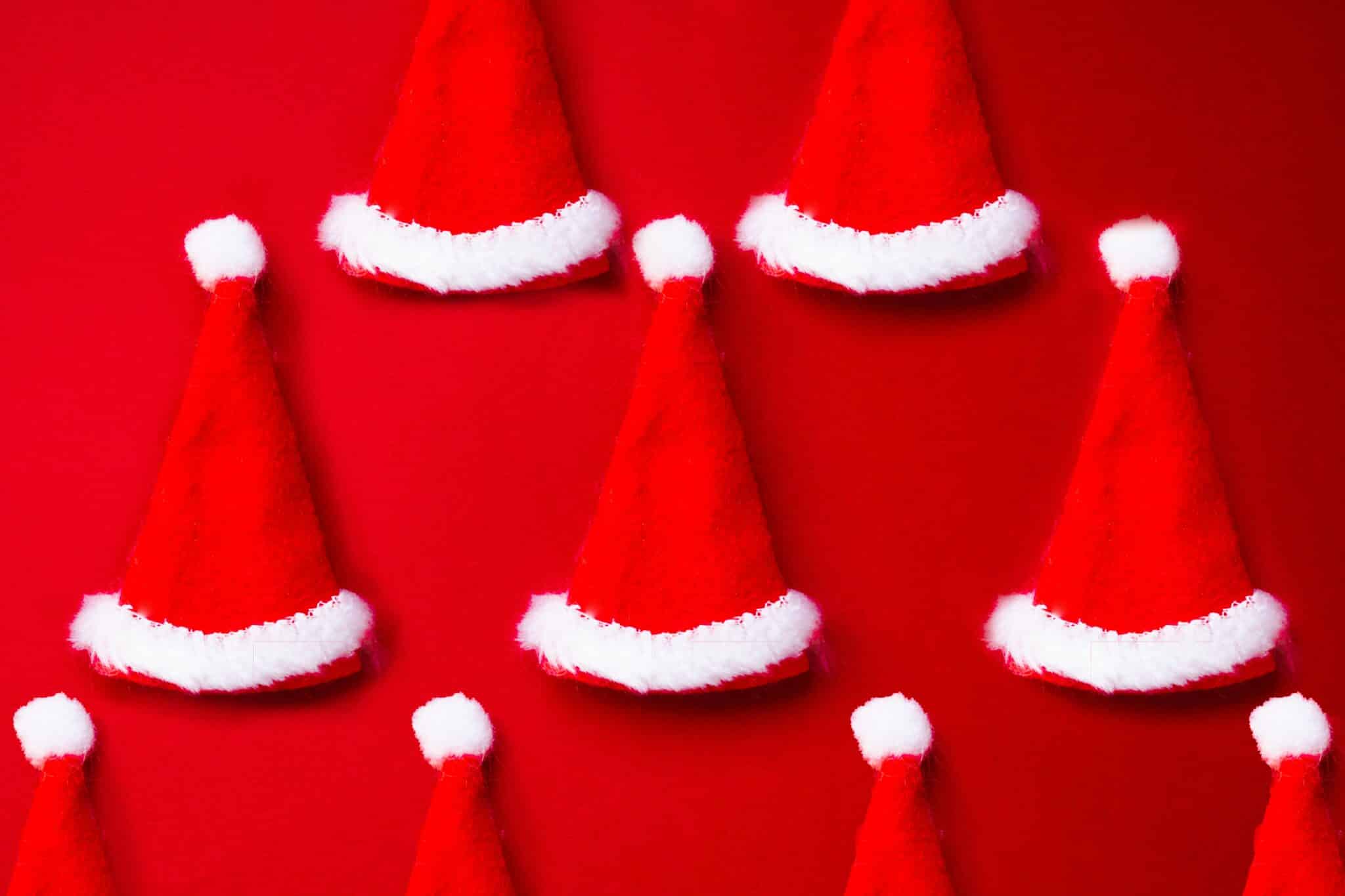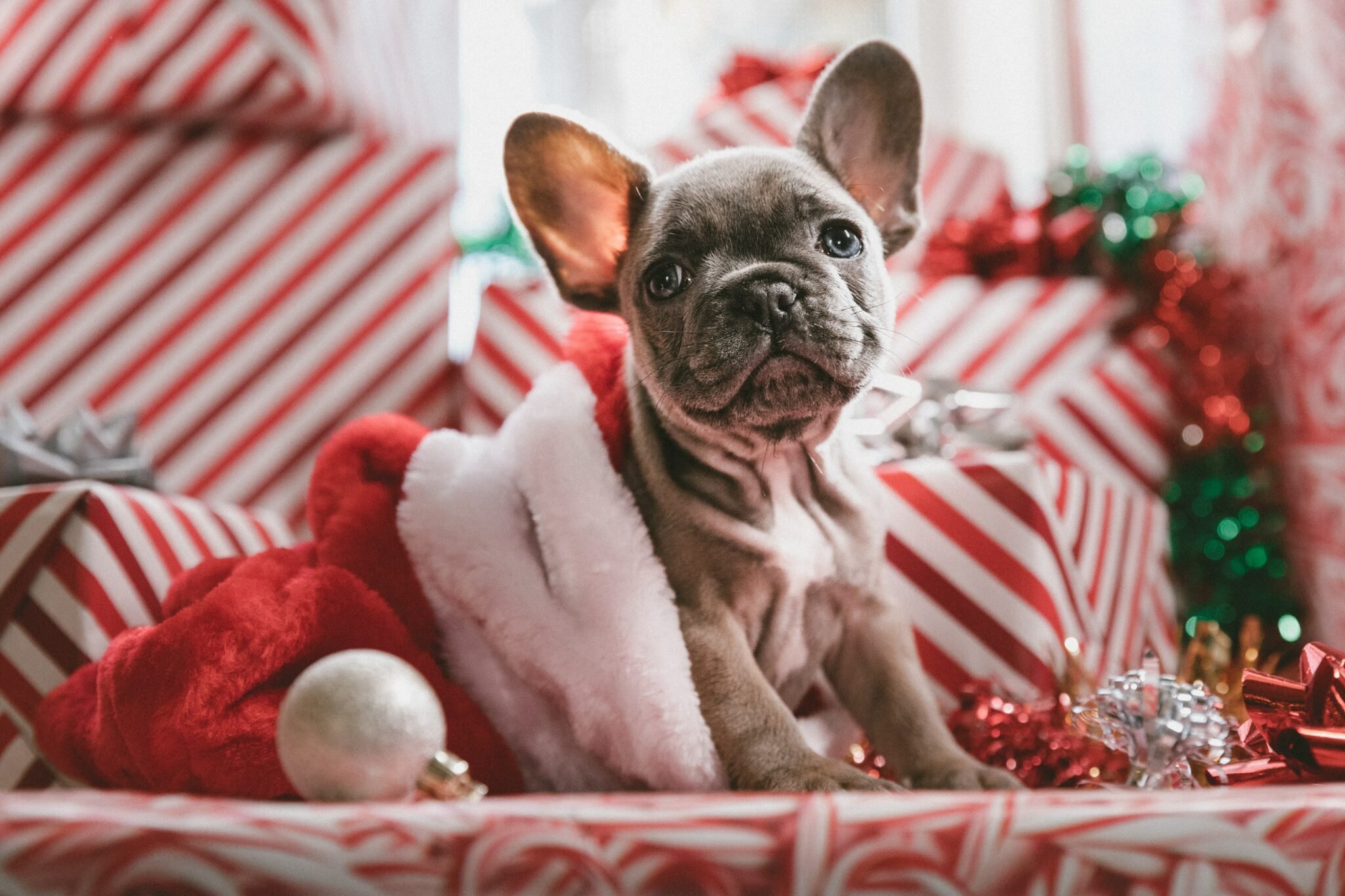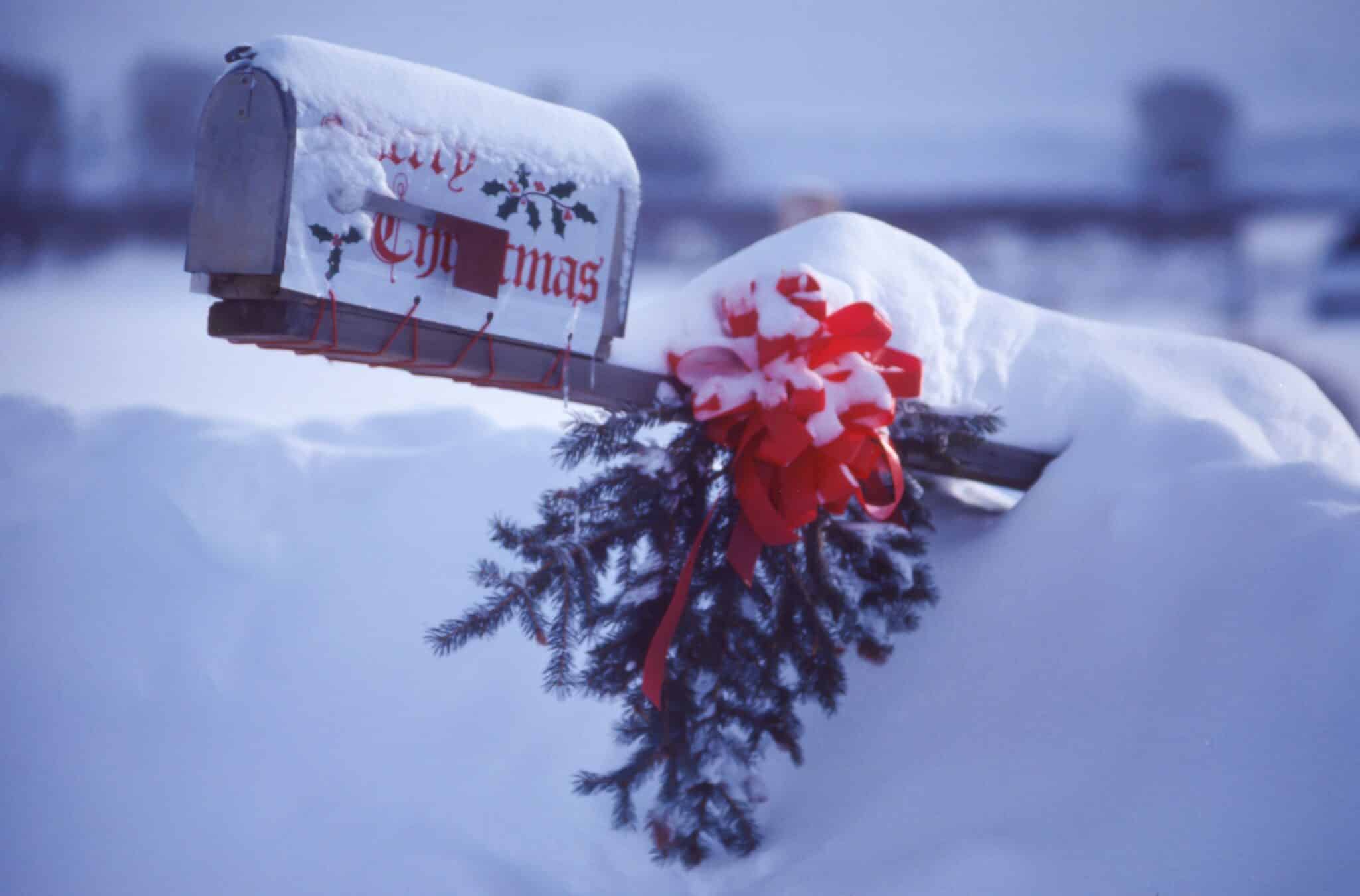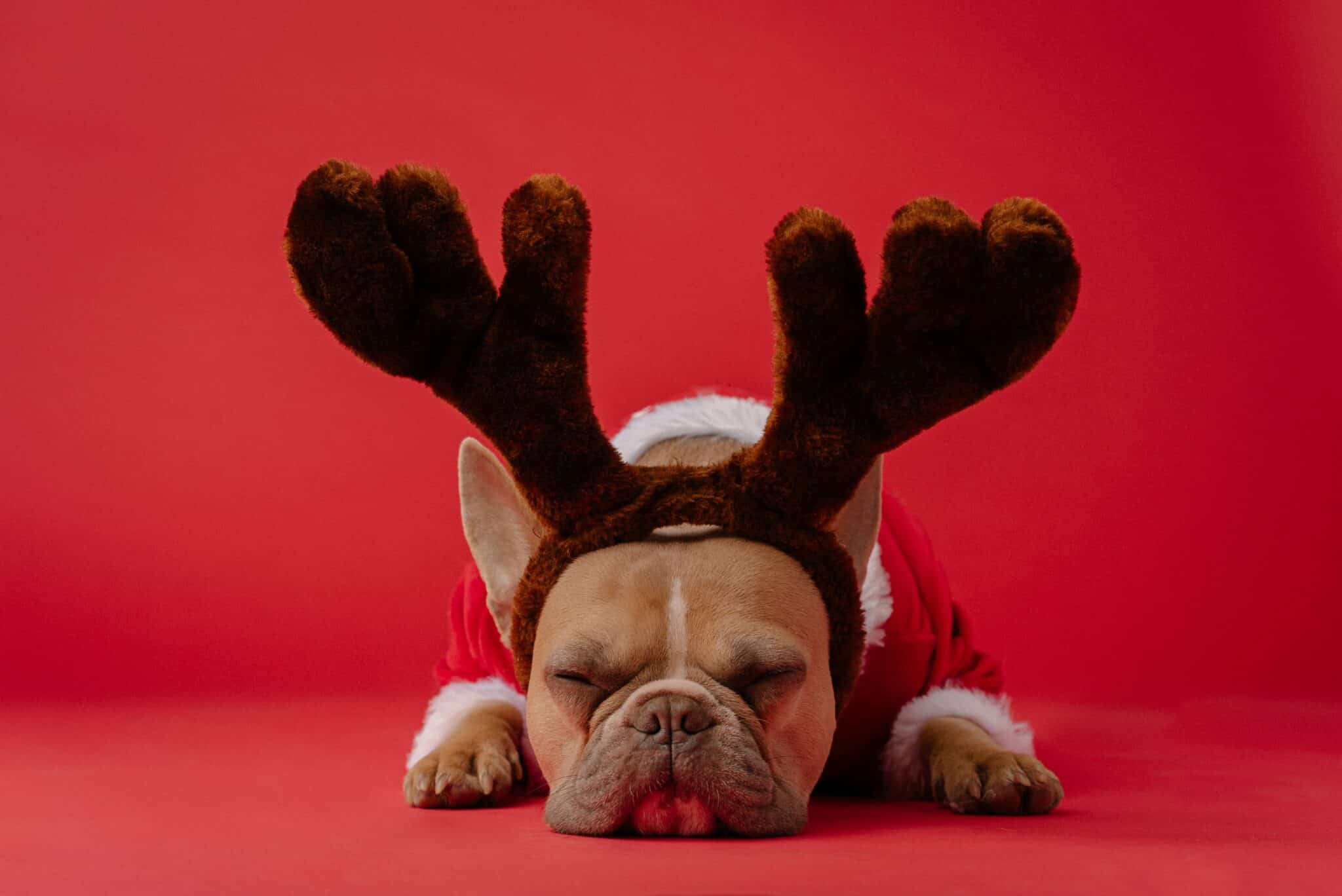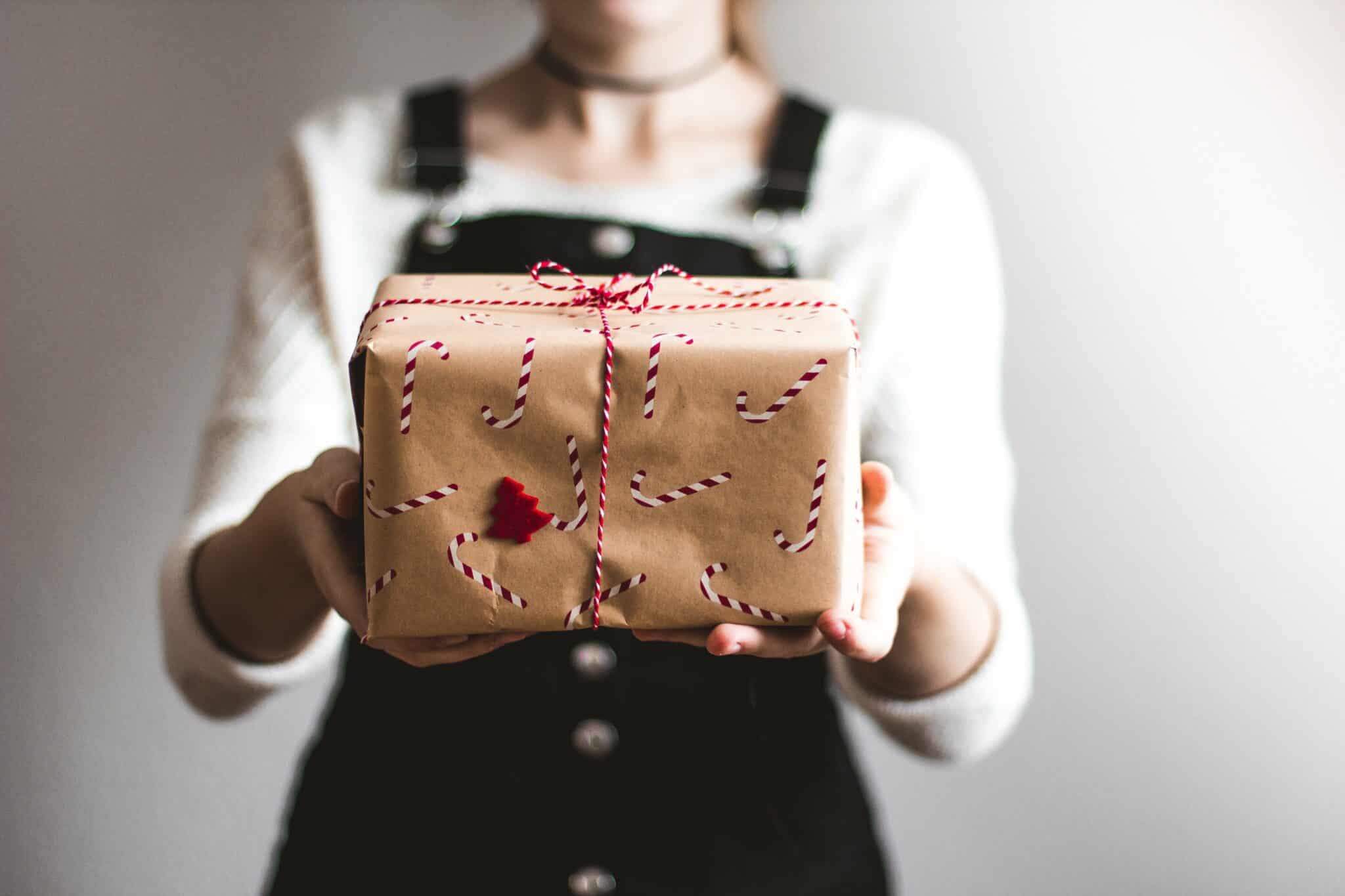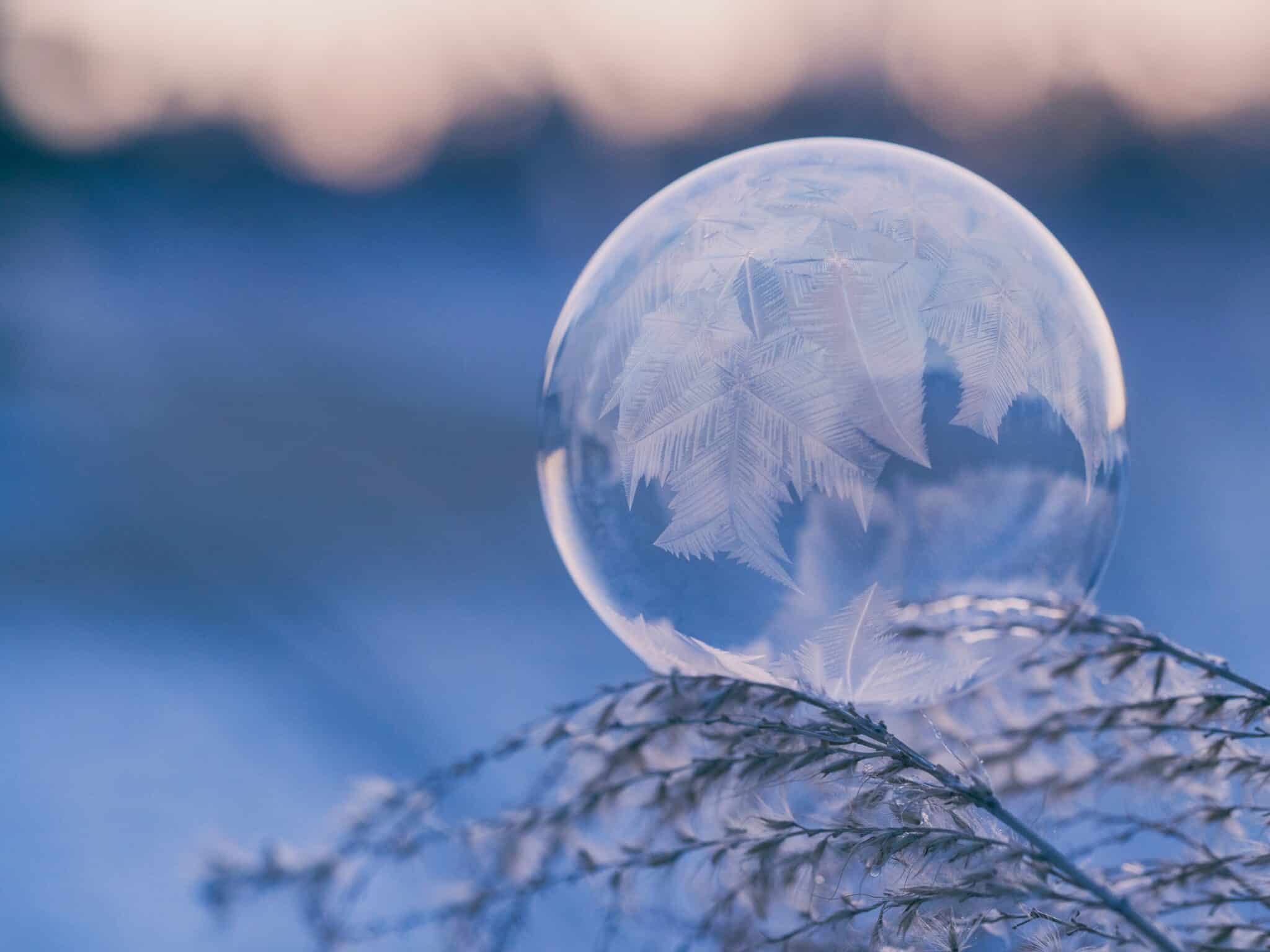 While a few pictures have images of gifts, I want to remind everyone that Christmas should never be just about gift giving. It's an amazing perk and fun to open during the holidays, don't get me wrong. However, don't feel pressured to ever shop for family members or friends you barely talk to just because it's Christmas. It doesn't make you a bad person, friend, parent or family member despite what the commercials say.
These past few years have been difficult on everyone—emotionally, physically, mentally and financially. Just like this country has an incredible force that pressures everyone into celebrating Christmas, it has an even more incredible force to pressure everyone into buying the latest toys or gifts. We gotta love commercialism (that was sarcasm in case my tone is difficult to read online). Anyways, happy new year and merry christmas!