A couple of days ago, we finally ran out of scented candles. We stocked up a bunch over the holidays and have been burning them nonstop since our Shelter In Place order has started.
We live in a small apartment, so candles fill it quickly with scents, and I can't express to you enough about how wonderful candles have been making this whole quarantine experience a bit better. Lighting one takes away some of the anxiety that I have built up & I'm now a huge believer in candle therapy.
Having a rotation of relaxing candles on hand has been super helpful for me when combating stress, and for a little pick-me-up. Monday will be a charcoal candle, Tuesday a lilac one, maybe Wednesday is a cucumber herb garden, and so on. They're a small thing to look forward to each day, but also helps to keep the days separate (they're all blending together aren't they?!)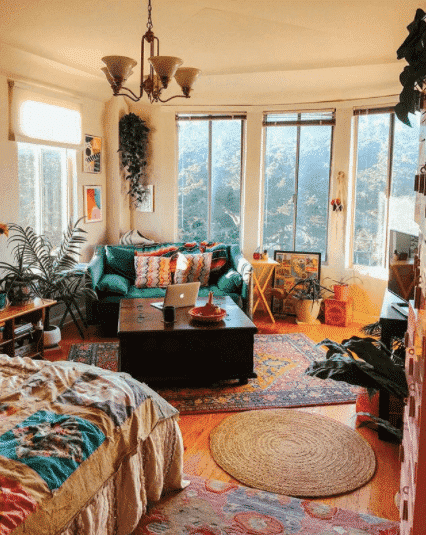 There's a whole month left in this and plenty of time to grab some great smelling candles to add to your daily work from home setup. I promise you that'll they will make Shelter-In-Placing a whole lot more fun and help you cope with the anxiety I'm sure you're feeling over all this madness.
Confession: I'm a total candle snob now and these are my favorite, best-scented candles for you to try. They're all at different price points and different scents so you're sure to find the perfect candle for you and your home!
9 Calming Candles To Help With Anxiety During Shelter-In-Place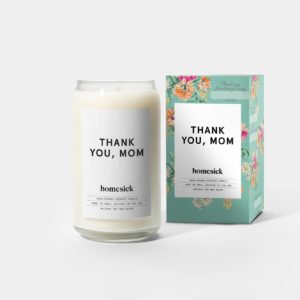 Thank You, Mom Candle
This candle INSTANTLY makes our entire apartment smell like a beautiful garden full of Jasmine & lavender. It lasts a long time, too!
Tarragon & Ivy Candle
I bought 3 of these for the winter - it's one of my favorite candle smells EVER. It's earthy but bright. If you could somehow grow a garden in the middle of a crisp January day, this would smell like that.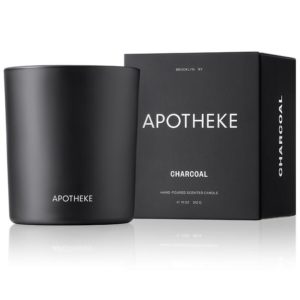 APOTHEKE Charcoal Candle
This is my all-time favorite aromatherapy candle right now & instantly puts me in a better mood. It smells like sandalwood, cedarwood & amber.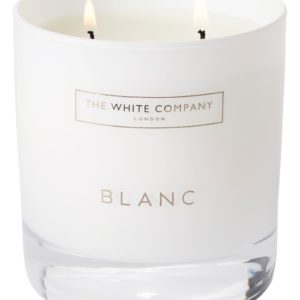 Blanc Scented Candle
This is a super crisp scent of white geranium and juniper berry. It smells like springtime without being too overly floral.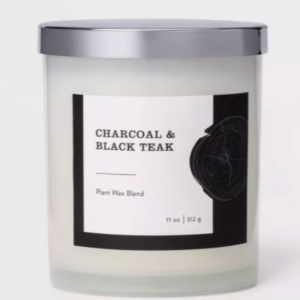 Charcoal & Black Teak Candle
This is more of a masculine scent without being too overpowering. I'm currently burning it as I'm writing this post!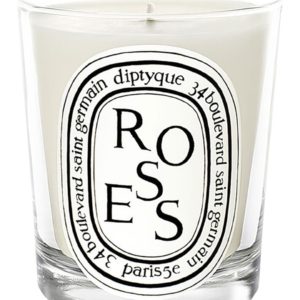 diptyque Roses Candle
I'm a sucker for the scent of rose, it ALWAYS put me in a happy mood. Plus, these jars are so cute they're basically a piece of home decor in themselves.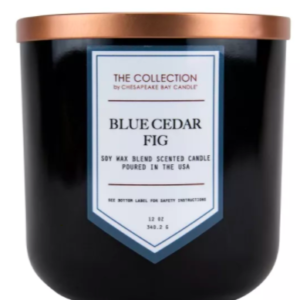 Blue Cedar Fig Candle
Notes of fig and cedar (with a hint of lavender) are so relaxing for the springtime when some days of cold and others hunt at warm weather.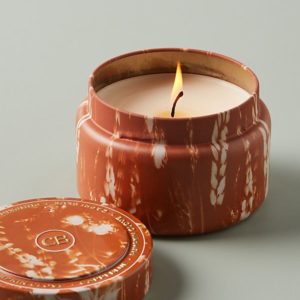 Capri Blue Pumpkin Candle
Who says pumpkin scent is only for fall? This scent ALWAYS makes me feel cozy & relaxed. Since it's offseason for fall scent, it's currently on sale right now!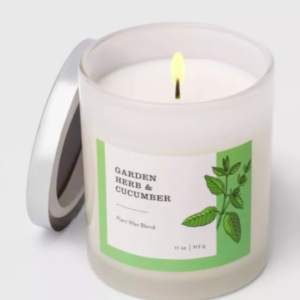 Garden Herb & Cucumber Candle
Light this on a sunny day to bring back memories of summer days in your mother's garden. Oh, and it's under $5!
Note: I know some people like essential oils and diffusers but those can be bad for an old cat's health so we stopped using those years ago when our senior cat was still alive and since have switched to candles. Some of these candle companies sell oils or diffusers if you wanted relaxing smells without burning!
I hope this list helps you find your perfect stress relief candle! If you have a favorite candle that didn't make the list, drop a comment below so we can all see (and by we, I really mean me because I'm OBSESSED with candles!)