Where my fellow cat ladies? If you follow me on Instagram, you've probably seen my cat, Anakey (we call him Ani) on Instastories. I've had him since I was 7 years old – the guy is turning 18 in April!! He's my legit fur baby and I love him so much. He can also be a little shit – because he's a cat. And cats are little shits at the core (really cute little shits). You fellow cat ladies totally know what I mean.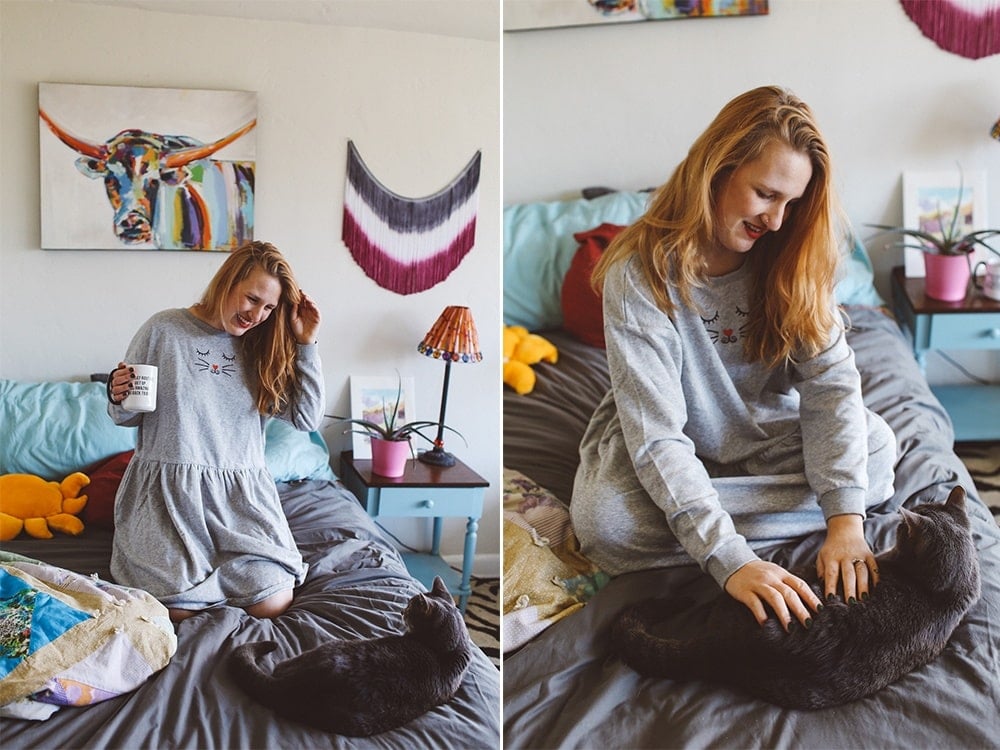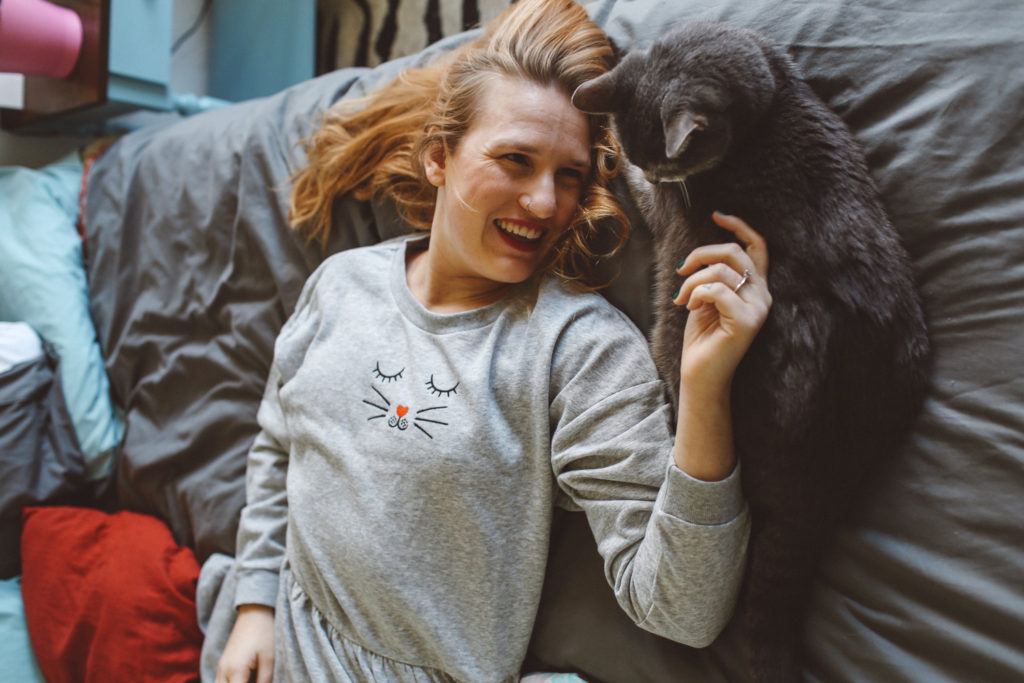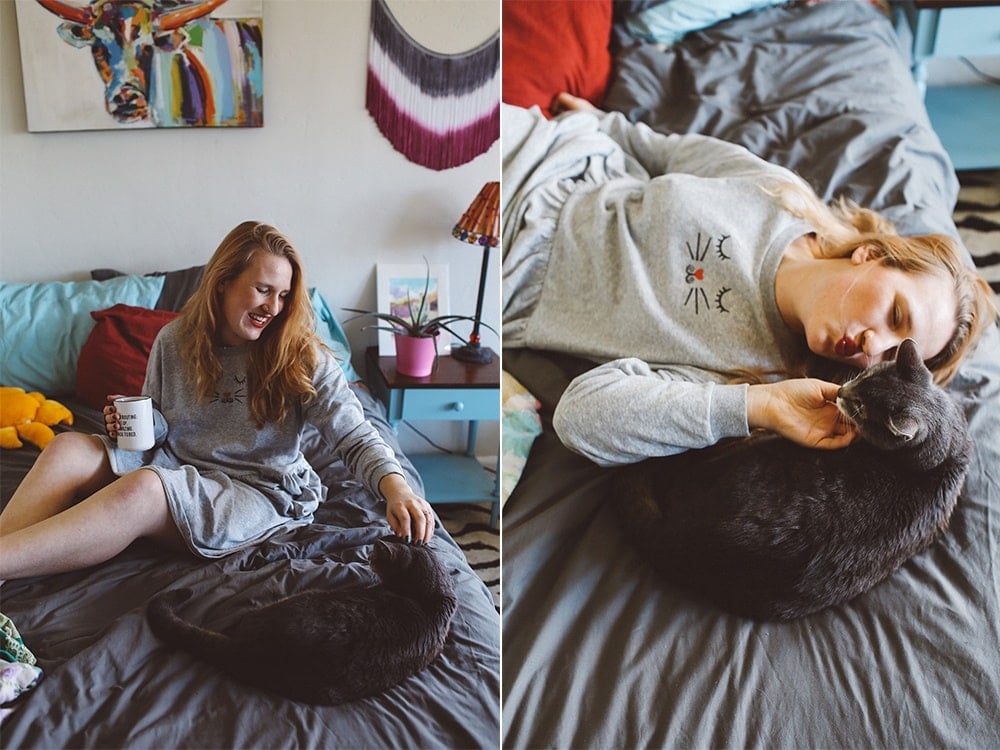 For this post, I wanted to do something a little different and fun. So…
18 Crazy Cat Lady Problems
Fur. Fur everywhere.
Forget wearing black clothes around the house – because said fur.
You sometimes wake up with cat scratches on your body because your cat was needing you in the night while you were sleeping
You're a pro at tackling your cat and holding them down to clip their nails – and usually do so with only a couple scratches at the end!
You talk to your cat in a baby voice.
If your cat is sitting on your lap, you'll stay there until he leaves (even if you really have to pee.)
You're a pro at sleeping with a fuzzy furring beast next to your head.
Also pro at sleeping with a 12-pound animal sitting on your chest
You swear you can understand your cat's different meows.
You've dedicated a corner of the house to your cat where all his toys, pillows, etc lives.
You've lost a rug, jacket, shoe or piece of furniture because your cat peed on it.
Lint rollers are always in your purse 24/7.
You own at least one piece of clothing with a cat on it.
You invite yourself over to your neighbor's apartments to meet their cats.
You have a hard time noticing when your apartment smells like cat which is why you always have candles.
Your jeans probably have tiny holes in them from cat claws.
You get offended when you buy your cat a toy or bring home a box and they don't like it
When you have a drink, you give your fur baby catnip so you can relax together. And that's real relationship goals.
Who can relate?
Shop my outfit + other cat attire