This year as I've been spending more and more time in front of Zoom calls, I've been trying out new ways to ~spice~ up my top half look. Statement earrings, fun bold lipsticks, that sort of thing. And when it comes to hair accessories, my new favorite go-to are headbands.
I love being able to keep my hair down all day but still have it out of my face. Plus, hair accessories are fun on camera and add a pop of personality. But hot dang, headbands can really hurt if they're too small!!! So I asked you on Instagram to recommend super comfortable headbands and here's the list of winners that I kept seeing over and over again (plus some of my personal favorite painless headbands!)
Comfortable Headbands That Don't Pinch (According To Readers!)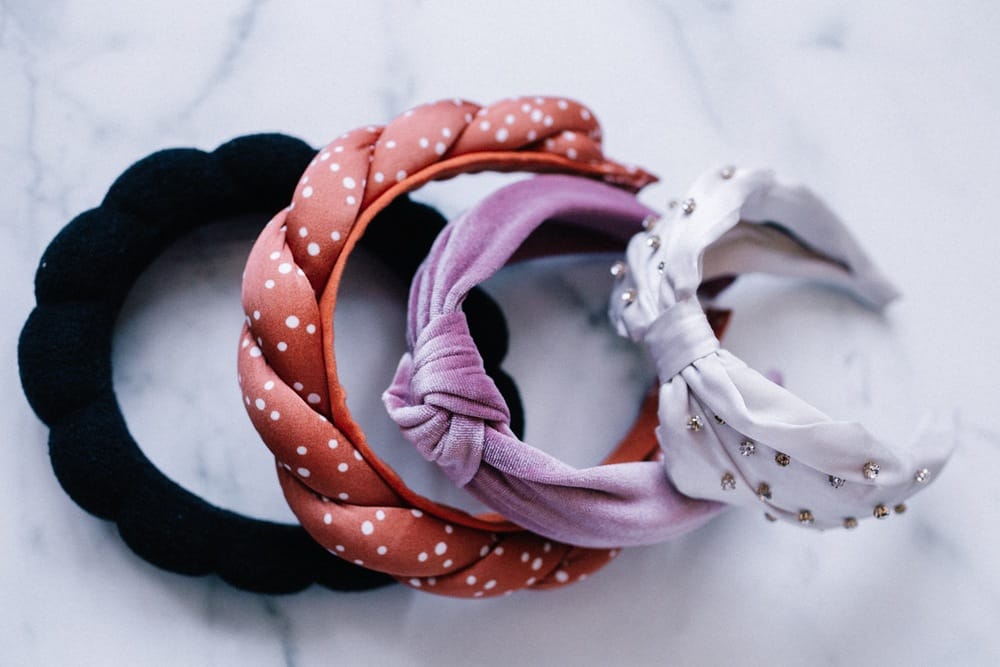 The key is finding a headband that is stretchy or bendy so it's not pinching your temples all day. I also like to find ones that have padded ends to help cushion around my temple. Bonus points if the fabric is super soft because that makes it easier to wear all day.
I think I may just have a big head? Finding no headache headbands has always been a life long struggle for me. But I'm thrilled about finally finding – thanks to you guys, my wonderful Whimsy Soul community – some cute comfortable headbands that don't pinch and are affordable, too! I got a LOT of suggestions on Instagram but if I couldn't try out the headband to verify the comfiness level, I only included companies/brands that more than one person recommended.
Comfortable Headbands That Don't Pinch (Reader Favorites!)
These are the most comfortable headbands that don't pinch (according to readers!) By popular vote, these ouchless headbands are cute with no headaches after a day of wearing them. No hairbreakage, either!