Looking for the top fashion hashtags to use to grow your Instagram following? You've come to the right place! I've been blogging for over four years and used popular hashtags to grow @thewhimsysoul to nearly 80,000 followers.
Everyone knows about the #ootd hashtag, it's old news, but what about other Instagram hashtags that fashion bloggers should be using? You might be surprised about the list that I recommend! There are a lot of sneaky hashtags I use to get more impressions, more engagement and more followers!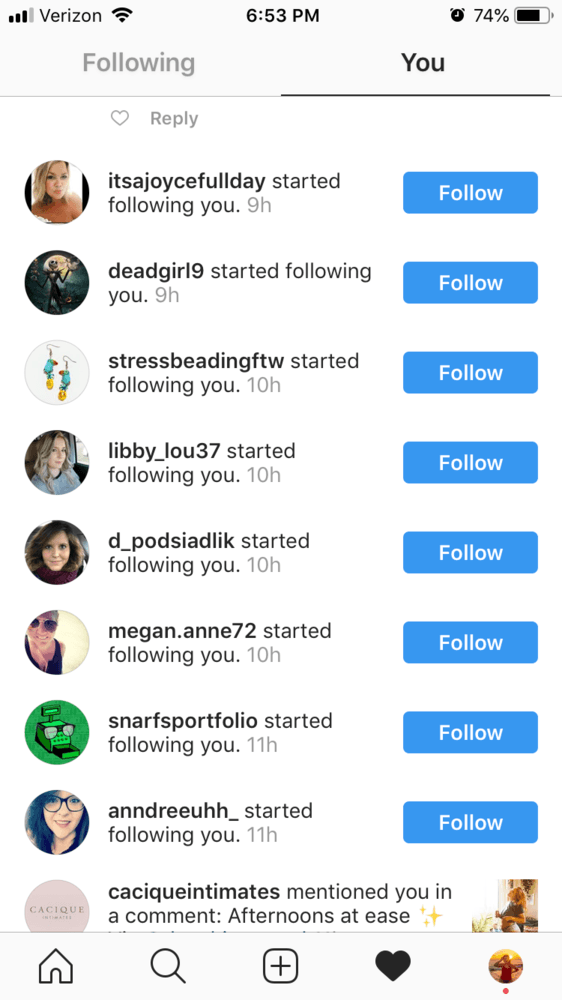 Want to see THIS on your notifications screen like, all the time? Using the best hashtags for fashion will certainly help. I've been tracking my hashtag us for months now so I could share my secrets with you!
Social media is the perfect place to share your outfit posts and specific fashion trends with the world. But it's also a really competitive space. When I first started Whimsy Soul over 4 years ago, it was super easy to throw up a few #ootd #cuteoutfit (etc) and gain tons of likes and new followers. It's not at all like that any more thanks to all the Instagram algorithm changes and the sheer number of fashion bloggers/influencers on the platform.
I swear every time I open the apps these days, there's another new Reward Style gal pushing the N Sale. But I got my secret tags that I use to amply my street style photos and body-positive fashion content.
This is a basic formula I use:
15 general fashion hashtags (ie #streetstyle)
5 clothing specific hashtags (ie #camelcoat)
5 niche hashtags (ie #curvyblogger)
5 location hashtags (ie #sfblogger)
I have this specific formula that I'll get into more detail on. Below I have a few easy fashion hashtags copy and paste list for you to quickly grab and use on your own Instagram channel!
Top fashion hashtags 2019
Top General Instagram Fashion Hashtags
Ok, as I mentioned, I use about 15 general fashion hashtags for outfit photos. These are popular hashtags that have hundreds of thousands, if not millions, of shares. Popular Instagram hashtags are followed by a lot of people. When you follow a hashtag, the algorithm picks certain posts to display in your home feed (not explore page) so using these top Instagram hashtags increases the chance that your outfit photo will appear in non-follower's feeds!
As you can imagine, this helps you gain more followers, more impressions and higher likes per post. Pick 15 of the following best fashion hashtags to use in your photo.
#liketkit
#ltkunder50
#ltkunder100
#nordstrom
#realoutfitgram
#ltkstyletip
#wiw
#ltksalealert
#whatiwore
#fblogger
#whatimwearing
#nsale
#currentlywearing
#momstyle
#igstyle
#ootdmagazine
#aboutalook
#stylediaries
#styleblogger
#styleinspo
#fallstyle
#stylegram
#ltkhome
#summerstyle
#igfashion
#styleblog
#ontheblog
#ltkshoecrush
#outfitoftheday
#lookbook
#wiwt
#instastyle
#lookoftheday
#wiw
#whatiwore
#menswear
#dailylook
#fashiondiaries
#fashiongram
#streetfashion
#styleblogger
#streetwear
#fashionblog
#outfitpost
#potd
#ootn
# beauty
# jewellery
#fashionpost
#stylish
#ootdshare
#fblogger
#menstyle
#look
#currentlywearing
#americanstyle
#hairsandstyles
#kissinfashion
#fashionfury
#outerfashionlish
#fashiaddict
#ootdfash
#thefashionforce
#fashionaddictx0
#closettjunkie
#fashifeen
#dresses__up
#livelovebeauty
#dressmyfashion
#fashionlivesonootd
#clothesmybff
#clothingrequest
#classyandfashionable
#alice__angle
#fashion_land
#ootdwatch
#nightouttfit
#dresses_up
#lawsofashion
#dresscode_fashion
#justperfoutfits
#fashionfly
#americanstyle
Top Clothing Specific Hashtags For Instagram
Next, pick about 5 clothing specific hashtags. These will serve the purpose for anyone using Instagram to get outfit ideas on specific pieces of clothing. Think of it like Google. On Google, you search "camel coat" and get results. On Instagram, you search "camel coat" and get photos from accounts!
Since users are looking for this specific way of styling an item, if they jive with how you styled it, they'll be incredibly likely to give you a follow! Here's some examples, but tailor your list to what you're wearing. Obviously, I won't be listing out literally every possible clothing item you can turn into a hashtag, that would be way too many words!!
#coat
#swimsuit
#bikini
#reddress
#comfypants
#floralmaxi
#yogapants
#miniskirt
Don't forget you can use hashtags for retailers to reach new followers who like shopping at the same stores as you do!
#asseenonme
#asos
#f21xme
#nordstrom
#hm
#targetstyle
#gmgonme
Top Niche Hashtags for Fashion Bloggers
Next, pick about 5 niche hashtags. What do I mean by this? Well, I'm a body-positive style blogger and wear a size 12. My niche is in that space, so I use hashtags like:
#curvyblogger
#bopo
#loveyourcurves
#size12
If you are petite, you can use hashtags like:
#petiteblogger
#petitefashionblogger
Or, maybe you blog about even deep niches, like thrifting or only clothing under $50 or something. Tailor your hashtag list to fit YOUR niche! This is so important because it helps women who'll probably really identify with your content find you and then follow you!
Not sure what to use? Start by looking up a few popular hashtags on Instagram (the app, not desktop) that you know off and see what Instagram suggests as a related hashtag. Use those trending hashtags that Instagram provides you. Make the algorithm work FOR you!
Top Location Hashtags
This is my secret weapon that a lot of bloggers overlook! You get 30 hashtags per post and some of them absolutely should be non-fashion hashtags. Why? To help expand your reach, girl! Of course, you need to use fashion hashtags to get noticed as a fashion blogger, but don't pigeon hole yourself in!
For example, let's say I post an outfit photo in front of the Golden Gate Bridge in my home city of San Francisco, like the one above. On top of the general fashion hashtags, niche ones and clothing ones #rainbowsweater, I would use:
#sfblogger
#goldengatebridge
#visitcalifornia
#sheisnotlost
#sanfrancisco
These all relate to the photo but aren't about style. Using non-fashion tags helps expand your reach to new target markets, or at the very least, give you a boost in impressions and engagement. You can use that extra boost to land more sponsored Instagram posts!
I also travel a lot. Whenever I go on trips, I make sure to shoot some outfit content with the creative travel backdrop as my followers love to see what I wear on while traveling!
Bonus Steps
On top of using the right tags, make sure to use the geolocation tag! This helps seres tagging their photos in the same spot find your post and hopefully follow you! I've found that sometimes the "top" posts on geolocations can stay up in the top 9 for months, so this can be a strategic tactic.
You can also try tagging reposts accounts in your photos. I've never had any luck with getting reposted by accounts like @ootdmagazine or @americansstyle, but I have friends who have been reposted and say they gained a lot of followers from it. I personally have always assumed I never get reposted because I'm not a size 2 bleach blonde model of a woman, which is what they tend to repost.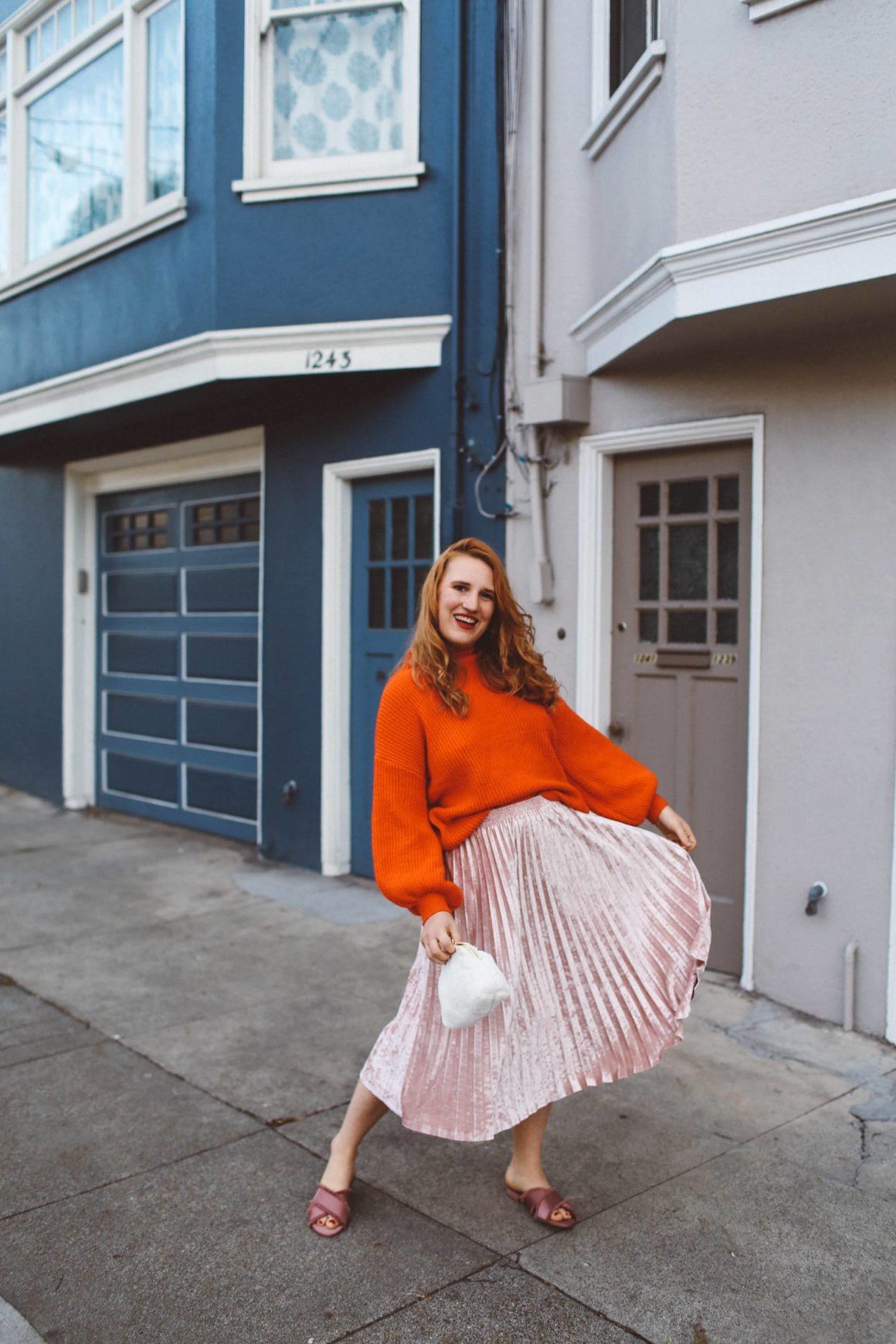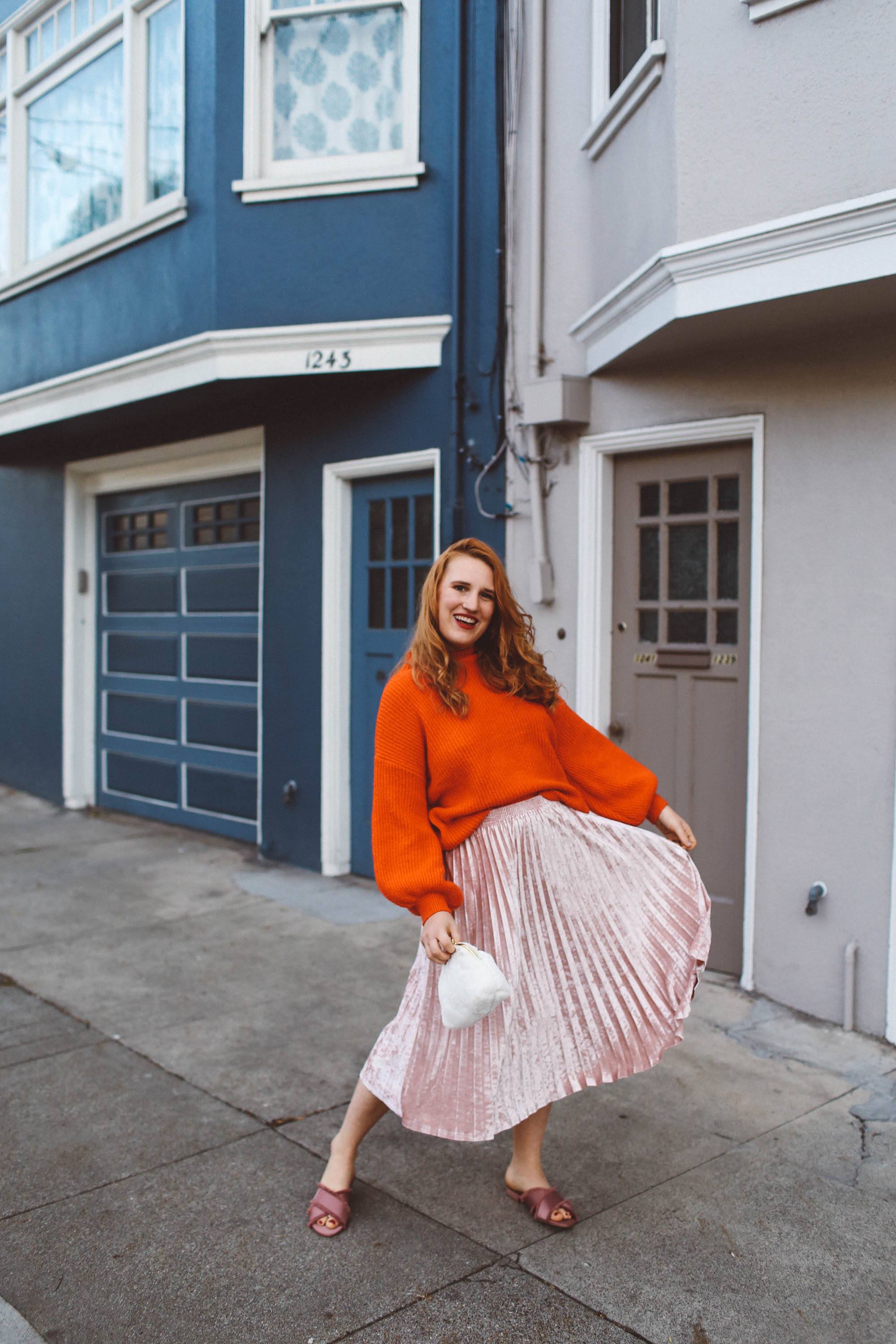 I also rely on some other tools like Tailwind, which helps me grow my Pinterest. Tailwind and Pinterest help drive more followers to my Instagram account, but also to my blog where I make affiliate sale income!
I'm sure you know that there is no magic formula for having a popular account. It takes a lot of hard work and trial and error to figure out what works for you and what doesn't. The best hashtags for Instagram will vary based on the account. Just like people, your account is unique to you! Mix and match the ones that make sense for you, what you blog about, your mission and goals.
I hope these help you figure out what fashion Instagram hashtags you should use and helps you grow your account! I love my job as a fulltime blogger and if that's your dream, go for it girl!!
got questions about blogging or Instagram? Leave a comment below or DM me @thewhimsysoul and I'll be happy to help!
All rights reserved on photos.