I've been waiting for someone to launch a company like Good2Go for 27 years. If you are out and about in San Francisco and in need of restrooms nearby, simply open up the Good2Go app (free for a limited time) locate a bathroom near you and BOOM. Problem solved. As a San Francisco local, I can attest to our public bathroom problem. There's just a lack of bathrooms that are easily accessible to all kinds of people, which is why this company is about to change the world.

Download the Good2Go App HERE!
My husband and I love taking walks in different neighborhoods around the city. We live in the foggy side, so heading out to places like SOMA is a must when we need some sunshine! While out on a particularly sunny day a few weeks ago, we had the chance to test out Good2Go for the first time, and let me tell you. I AM HOOKED!
Is talking about restrooms or new things coming out of the tech world something I usually chat about here on Whimsy Soul? No, but we're constantly traveling and I have bought myself a fair-share of unnecessary coffees in my lifetime just to use a bathroom. I'm really excited about Good2Go and since it's founded in my city, a city I know YOU guys love to come to visit and explore, I just had to share it with you here. It's going to make your next visit to San Francisco so much better.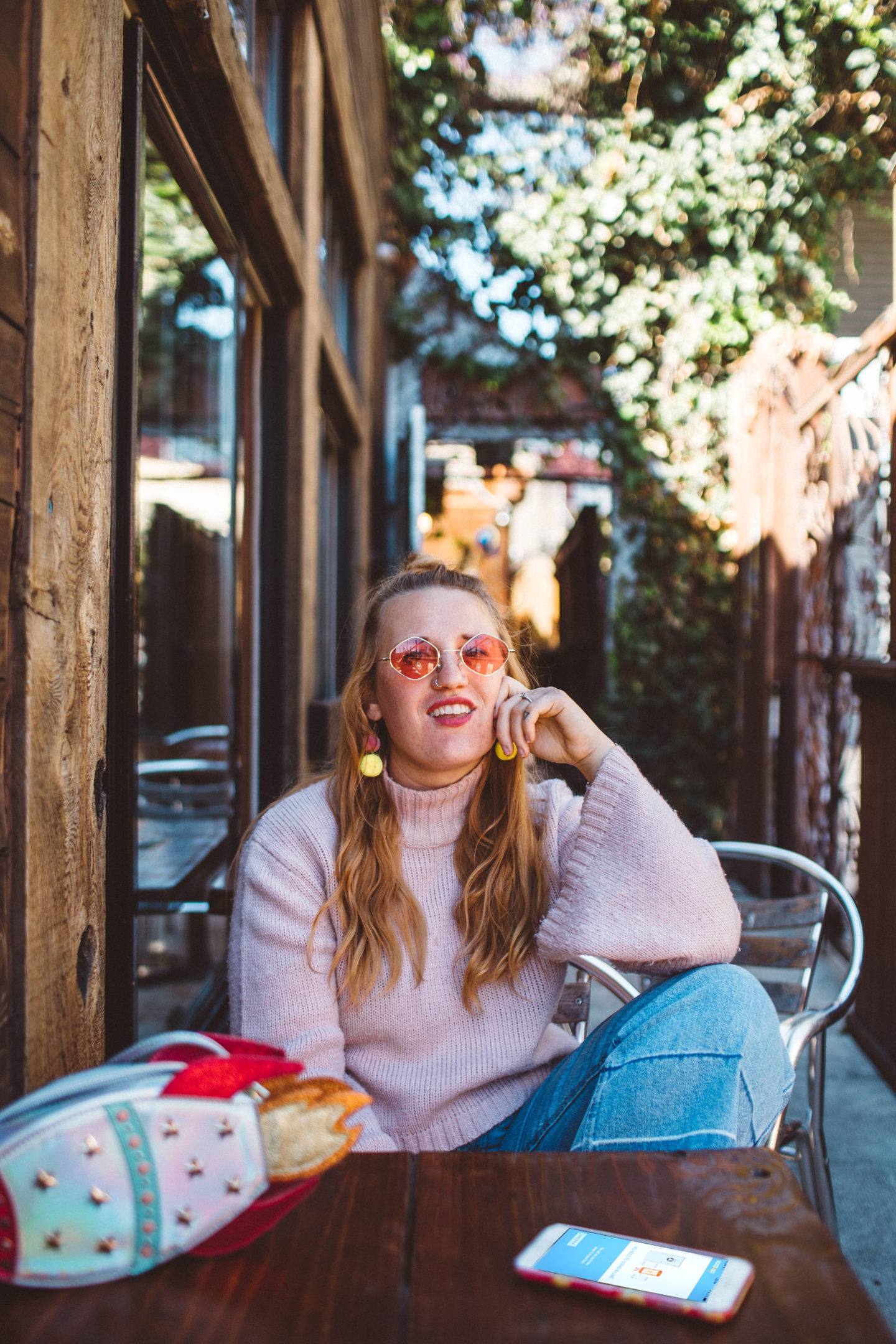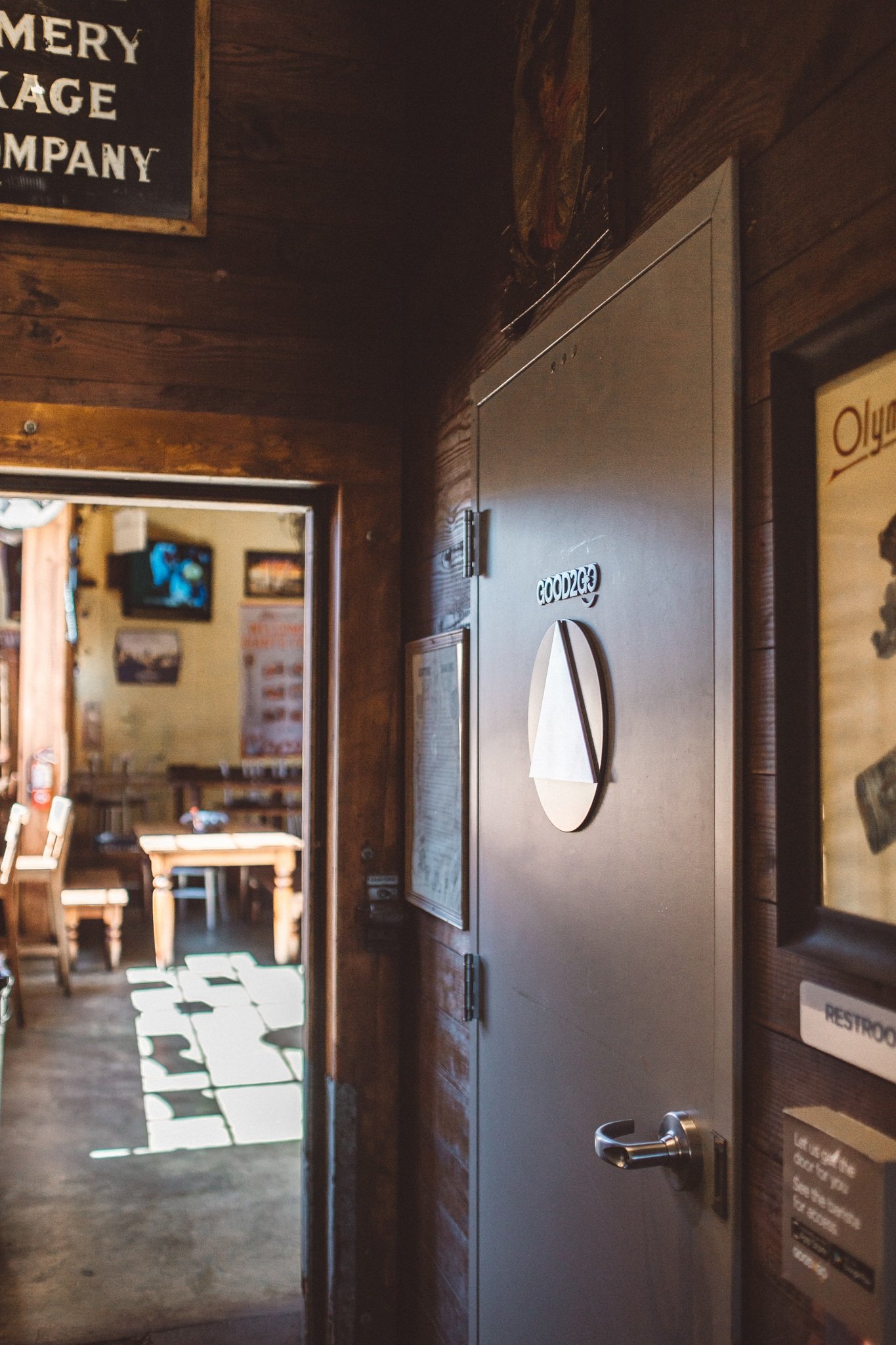 Does this sound like you?
You leave the house…
You gotta pee…
There's no public restroom nearby (or clean, decent ones you actually want to use)…
You hold it or cave and buy a  coffee just to get the door code to use the shop's bathroom.
Good2Go was created for people like me, but also people like you: caregivers or parents who need a clean, peaceful area to change a diaper. Seniors who need the security of knowing they can find a bathroom quickly and easily when they leave their house. Individuals with disabilities, because all Good2Go locations use hands-free technology and are handicap accessible.
San Francisco has a bathroom problem. Yes, there are some free, public restrooms here or there but not in a lot of the places you want one (like Ocean Beach or the Embarcadero or near Union Square.) Plus, I still have yet to find a restroom nearby in San Francisco that's properly maintained and cleaned. That's where Good2Go comes in.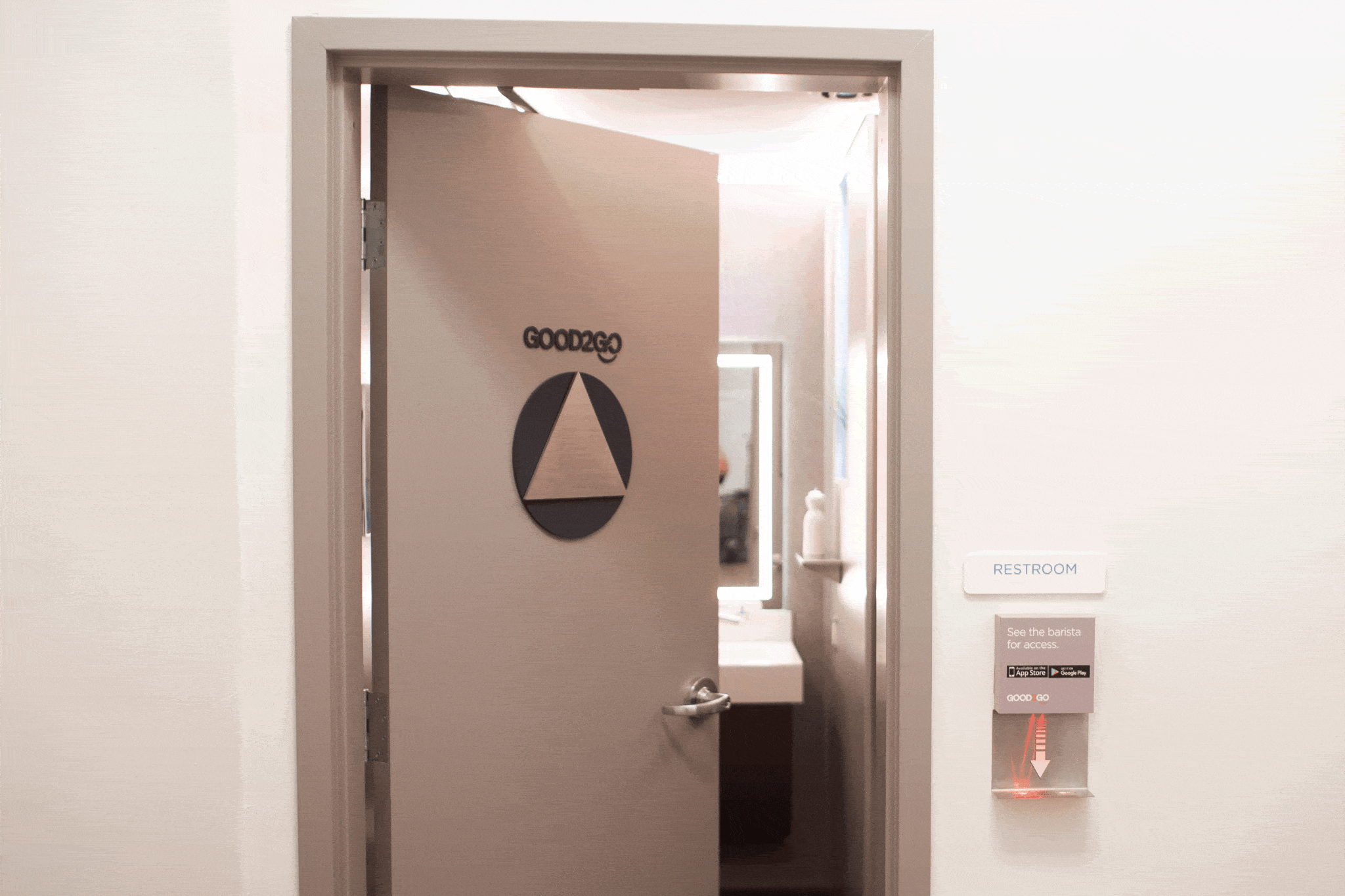 How To Use Good2Go
Download it from the app store + sign up for an account – it's free right now! When you gotta go, open the app and locate a bathroom near you. Look for a solid green map pin. Join the virtual queue – no need to hover by the door. The app will tell you when it's your turn to use the bathroom and you'll use it to open the door! When inside, you'll quickly notice how everything is hands-free technology, which keeps the bathroom really clean. When you're done, wave your hand by the exit button and leave.
That's it! Best app, ever.
You may notice Good2Go bathrooms in coffee shops, etc, around the city. If you're a patron of those shops, don't worry, you can still use the bathroom for free and without the app – just ask a staff member for the access code and they'll hand you a little piece of paper that looks like the photo below! You can use it to scan at the door and enter the bathroom that way.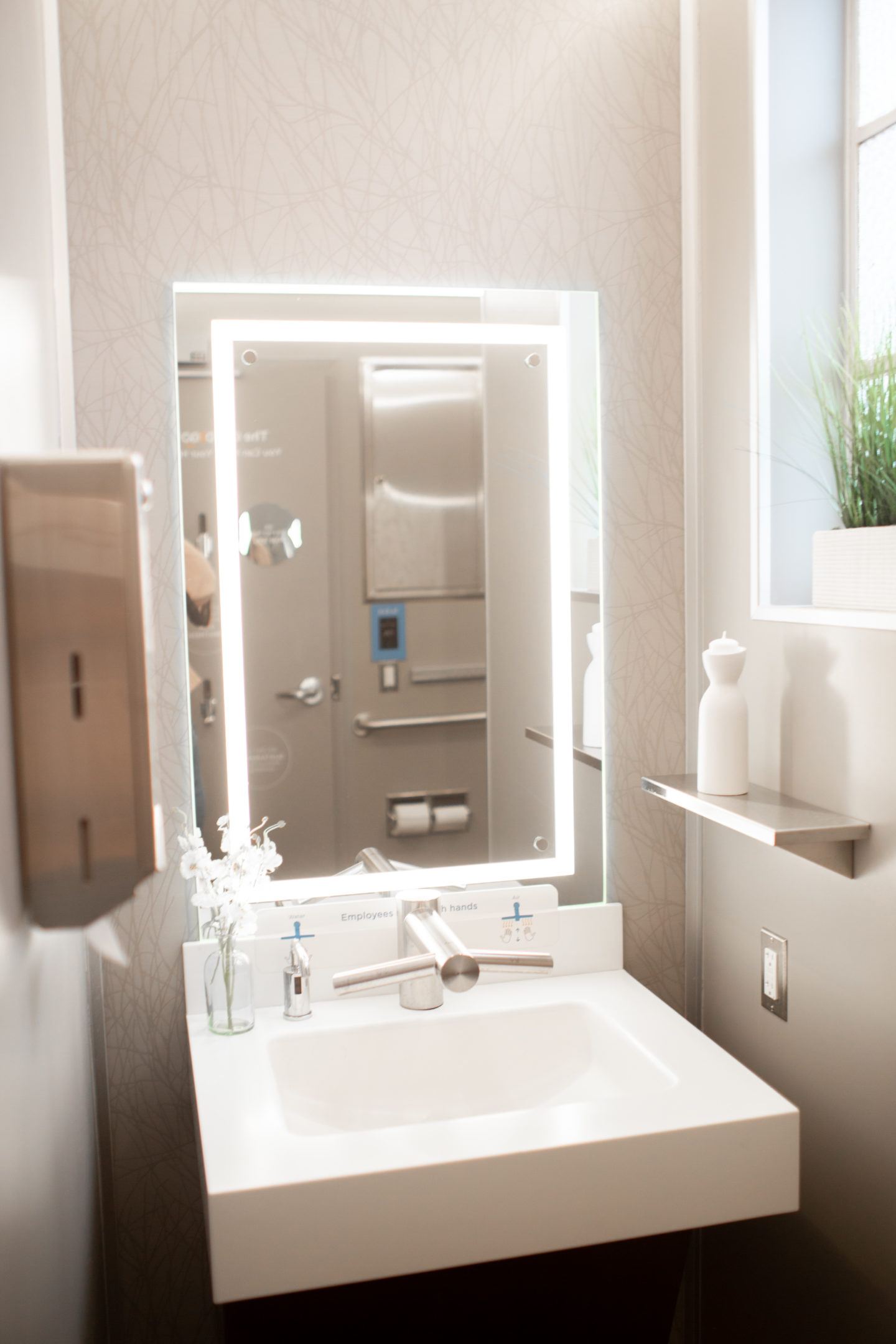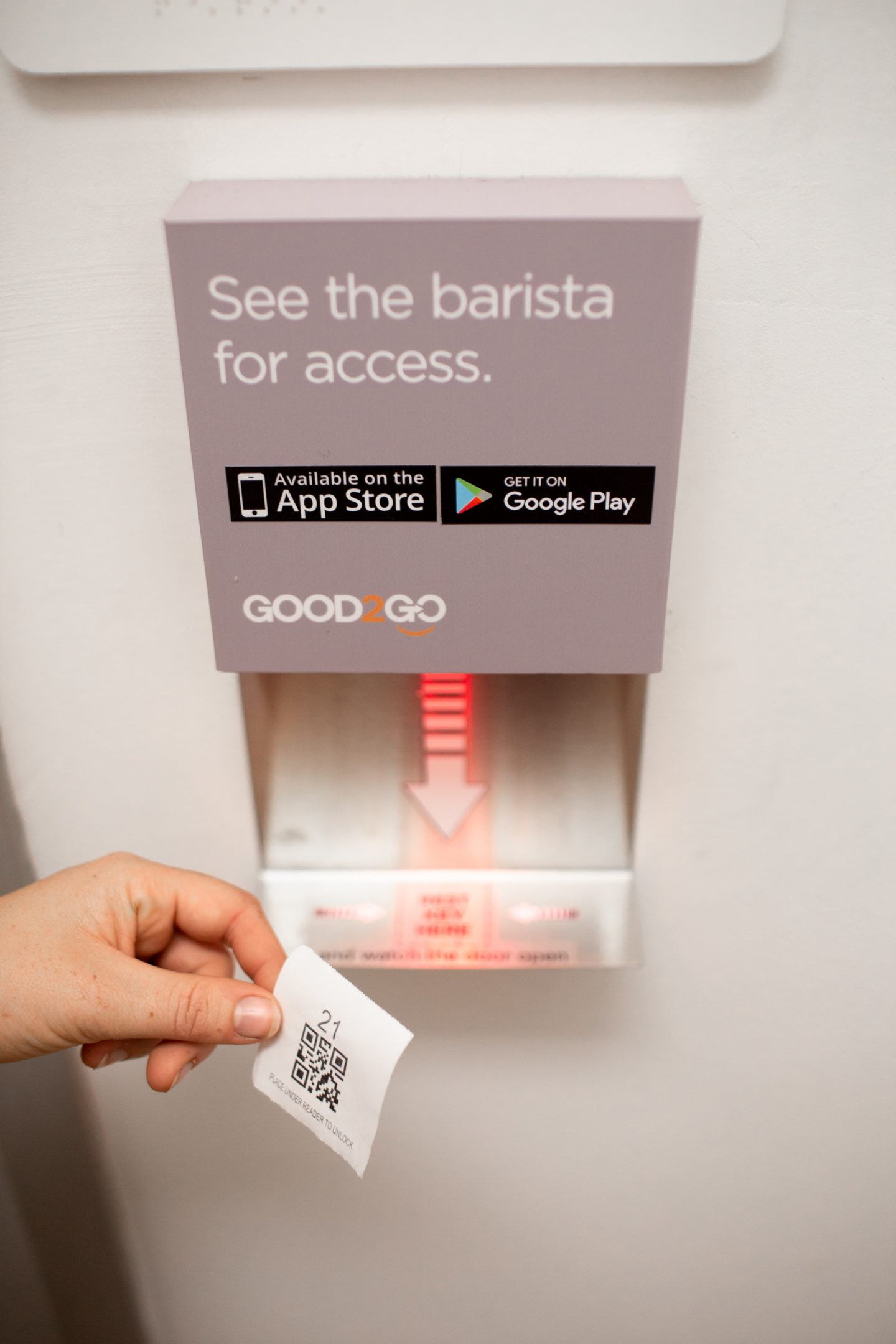 I really wish this company was around when Robin and I moved to San Francisco 4 years ago. Let me tell you – apartment hunting all day is NOT fun when you don't know where to find any restrooms nearby in San Francisco. We eventually figured out that the Target on Geary has a parking lot and a bathroom that's easy to sneak into, so we'd use that. Multiple times a day when we were in the city looking at apartments. We'd sometimes drive across town just to use the bathroom. Good2Go would have solved so many of our problems, let me tell you!!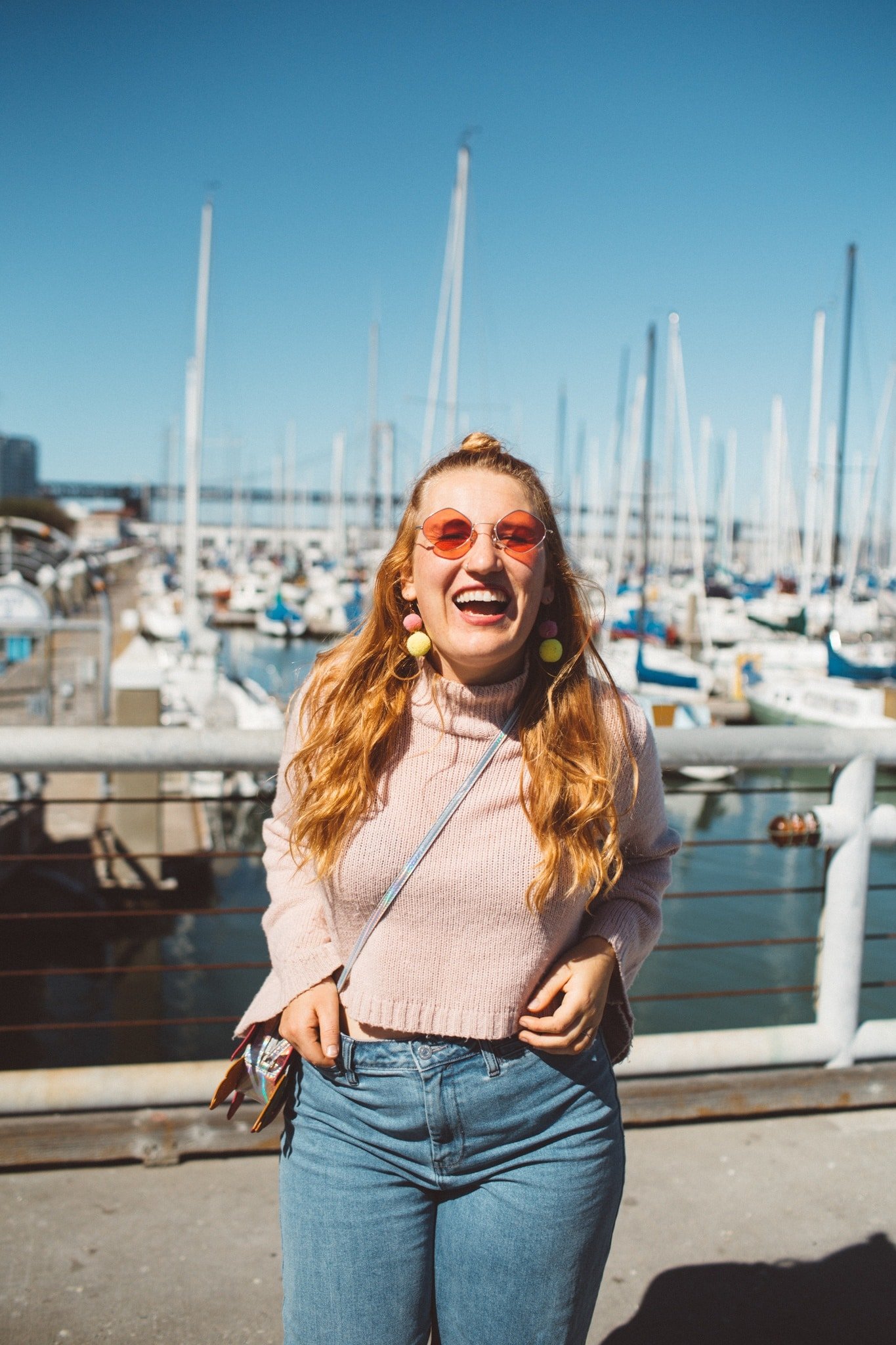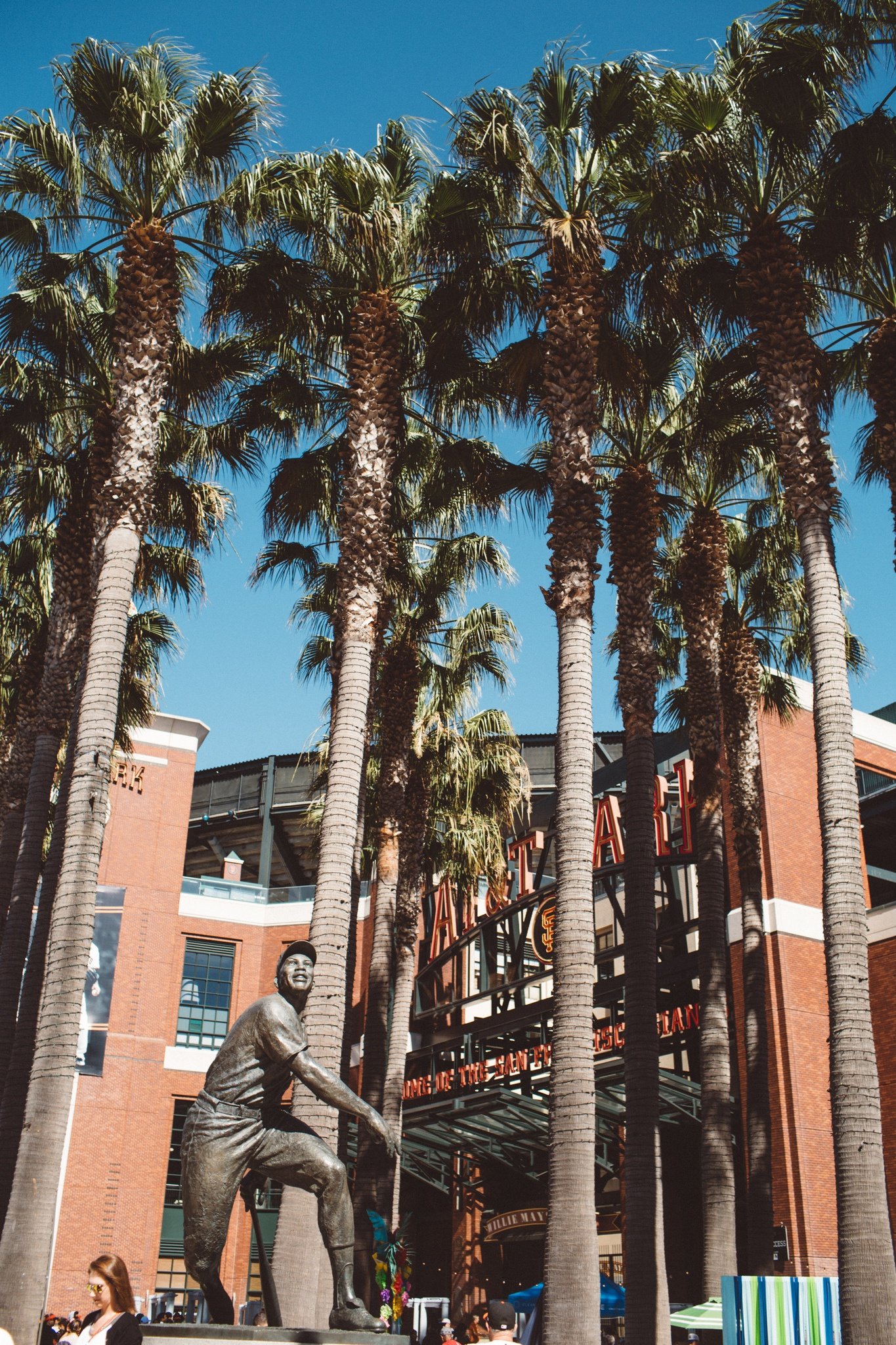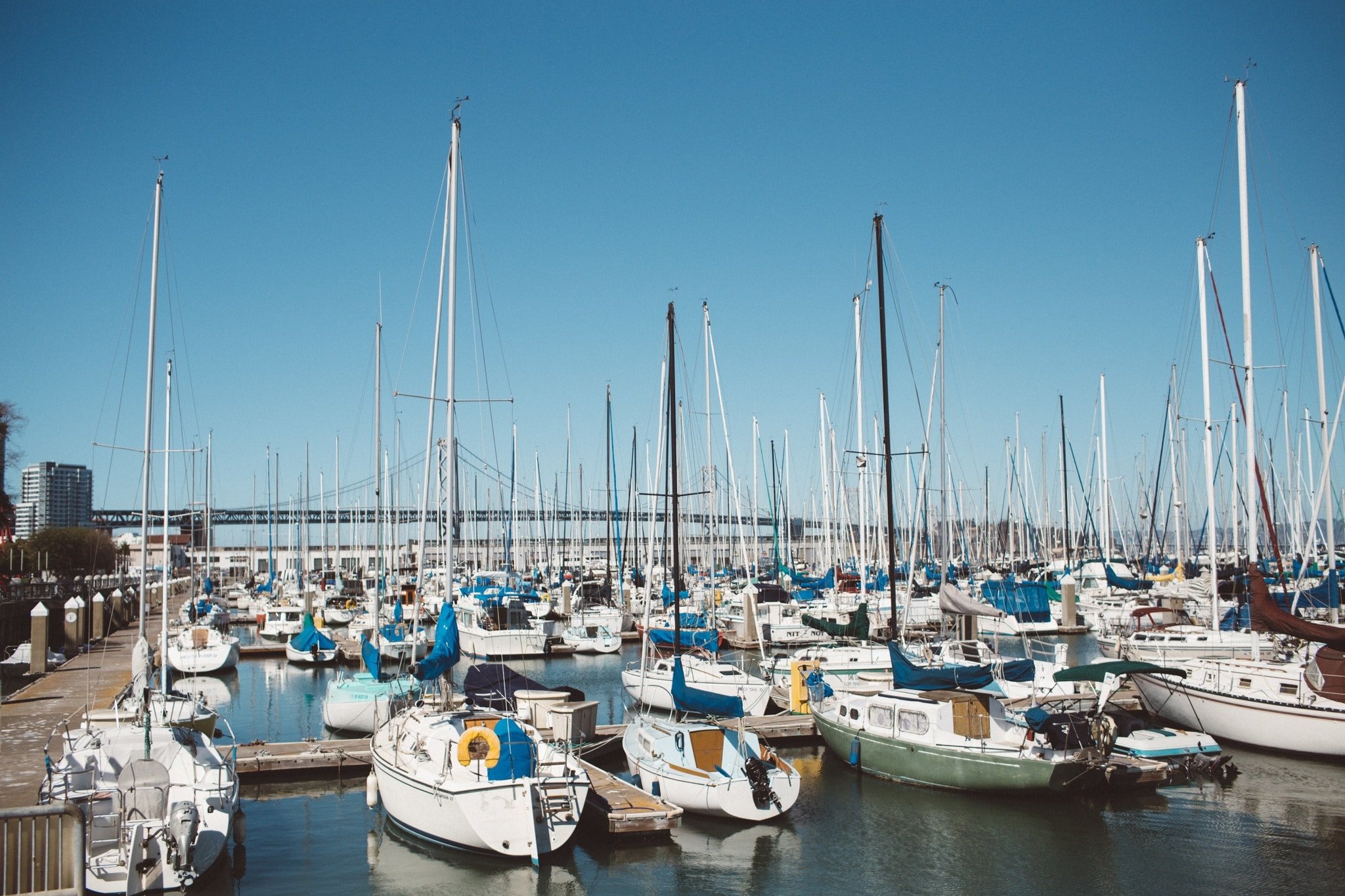 I love San Francisco, and I now love that it's easier than ever to spend a whole day out exploring. When you come visit, make sure to download the Good2Go app and create an account so you're all ready to use it when you need to. Also, check out my big San Francisco Travel Guide here for all my top tips for the city, favorite eats and things not to miss!