For MLK Day, Robin and I escaped over the bay to the Marin Headlands tucked just behind the Golden Gate Bridge. It's been a hike that I've been dying to go on for months and we finally found a time to do it!
On top of being excited for an adventure, I was really pumped to try out my new athletic wear from Target. I recently picked up long pants to keep my legs warm during the winter and a new, thicker top for the same purpose.
Target was having a crazy good sale on athletic gear a couple of weeks ago and I don't know how I walked out with just two new things!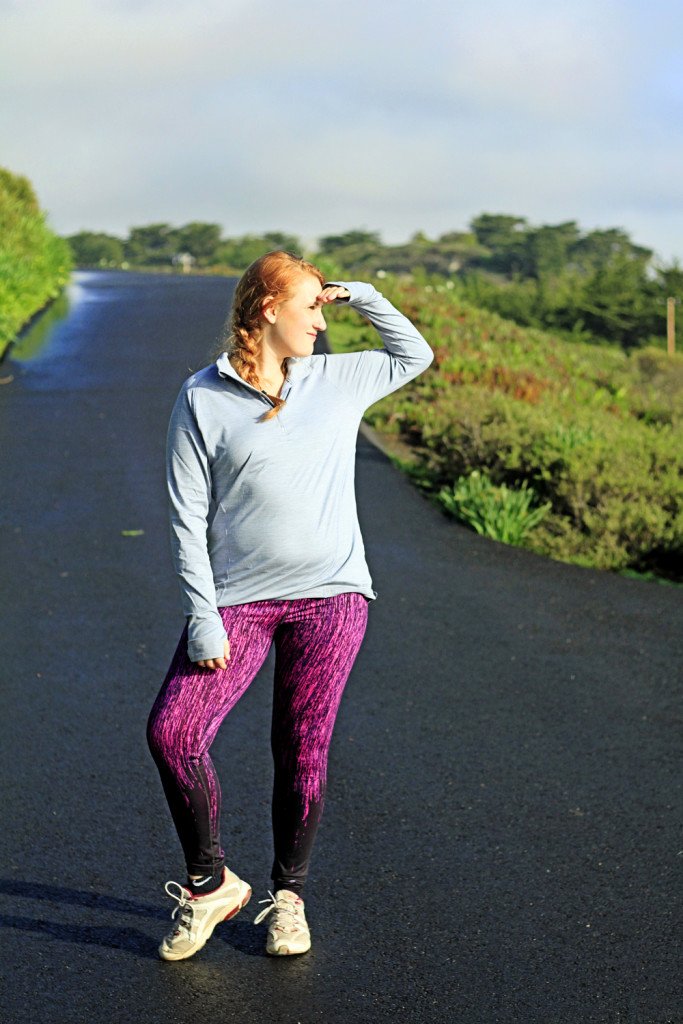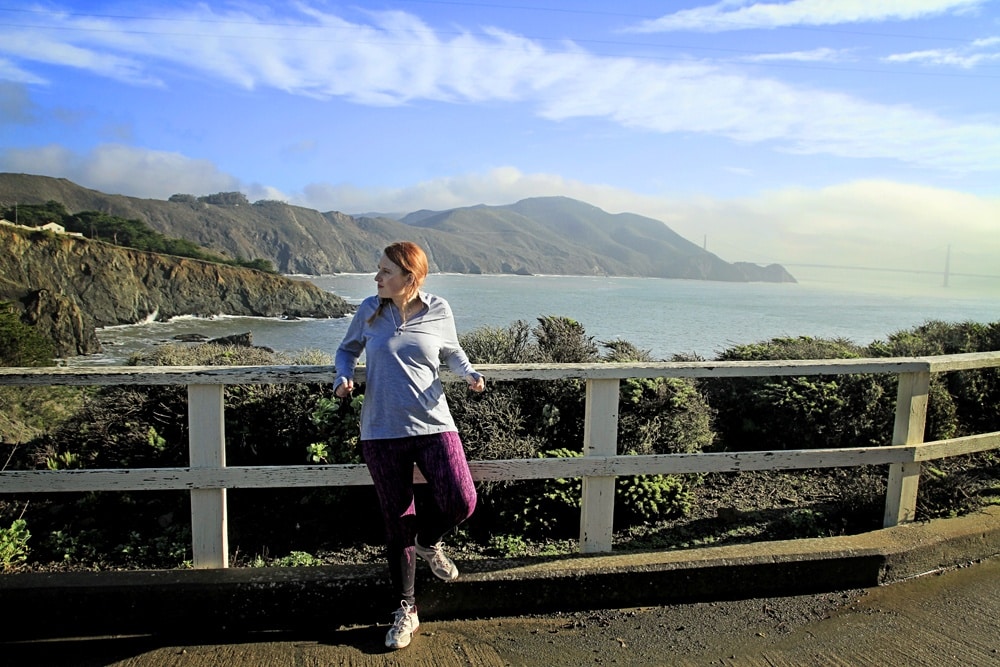 Anyways, we woke up early on that Monday and drove across the bay, winding in and out of the hills until we reached the main parking lot. We saw bluebirds fluttering around and I kind of felt like I was in a fairytale for a couple of moments.
The Headlands are stunning – the landscape looks a lot like what I think Scotland probably looks like. Green, everywhere. Moody fog clinging to the hills. Steep cliffs against crashing waves. Stunning.
We hiked from the parking lot about a mile down to the lighthouse…only to find out the lighthouse was closed for a few more hours. Bummer! So instead of visiting the lighthouse, we retraced our steps and hiked down to Rodeo Beach below the parking lot.
You're going to want to wear hiking shoes with good traction since parts of this trail is slippery!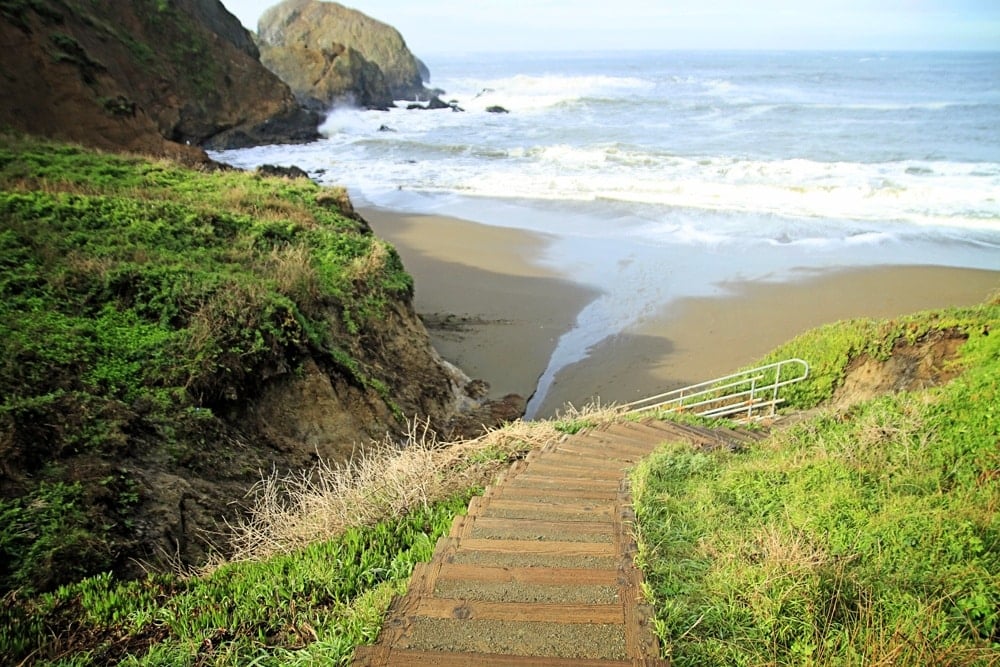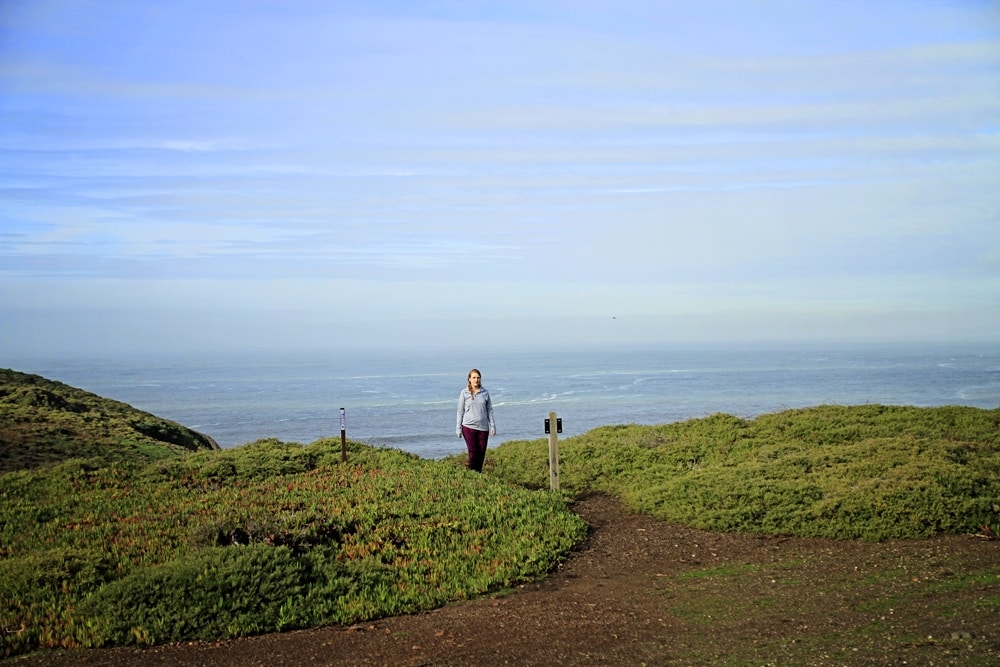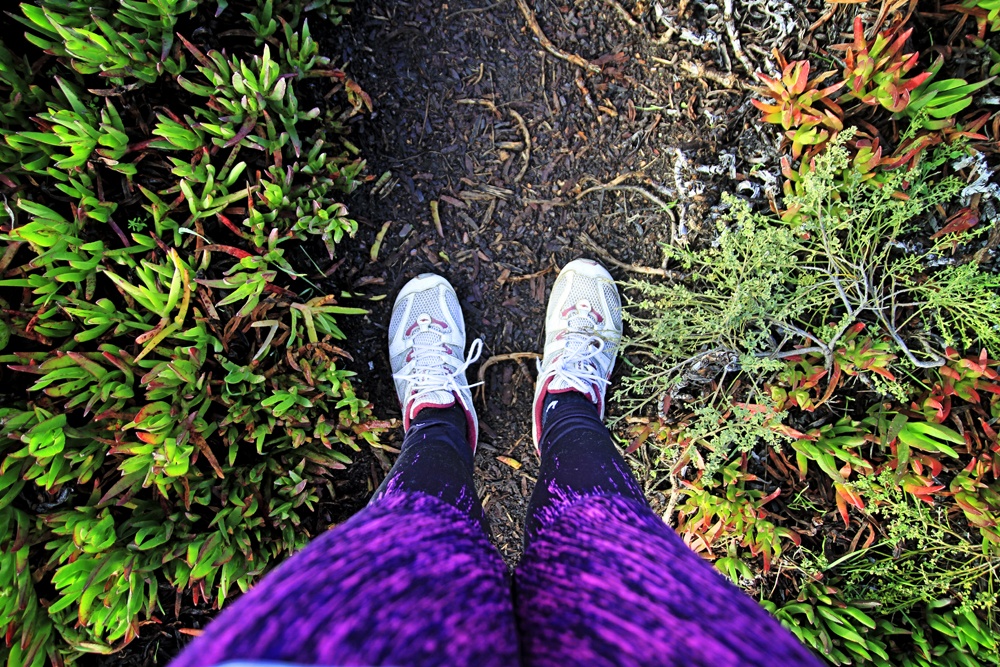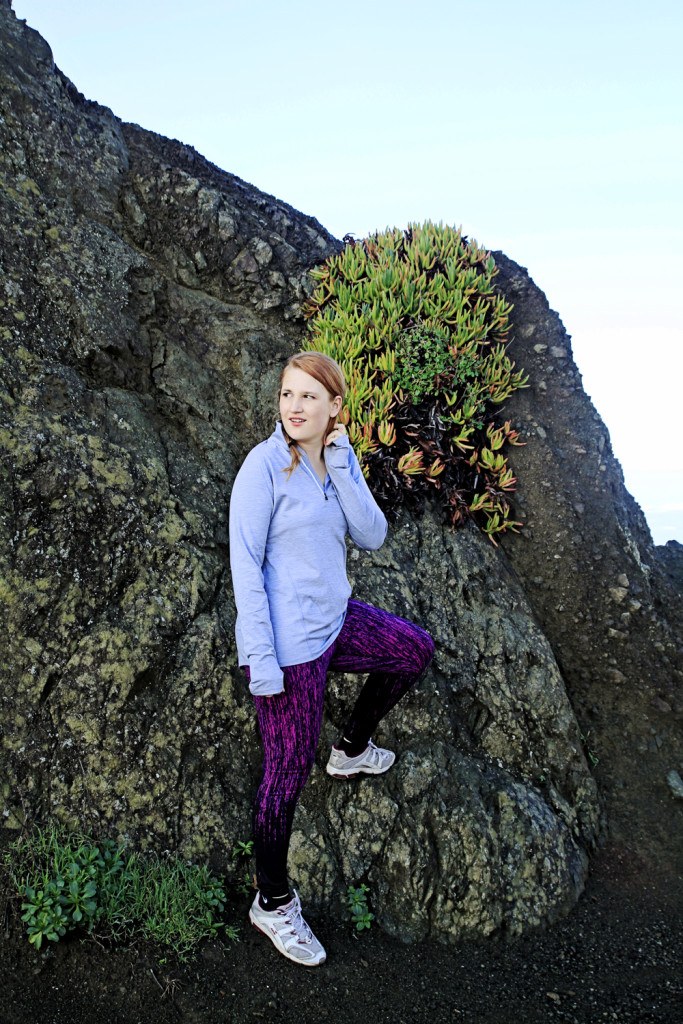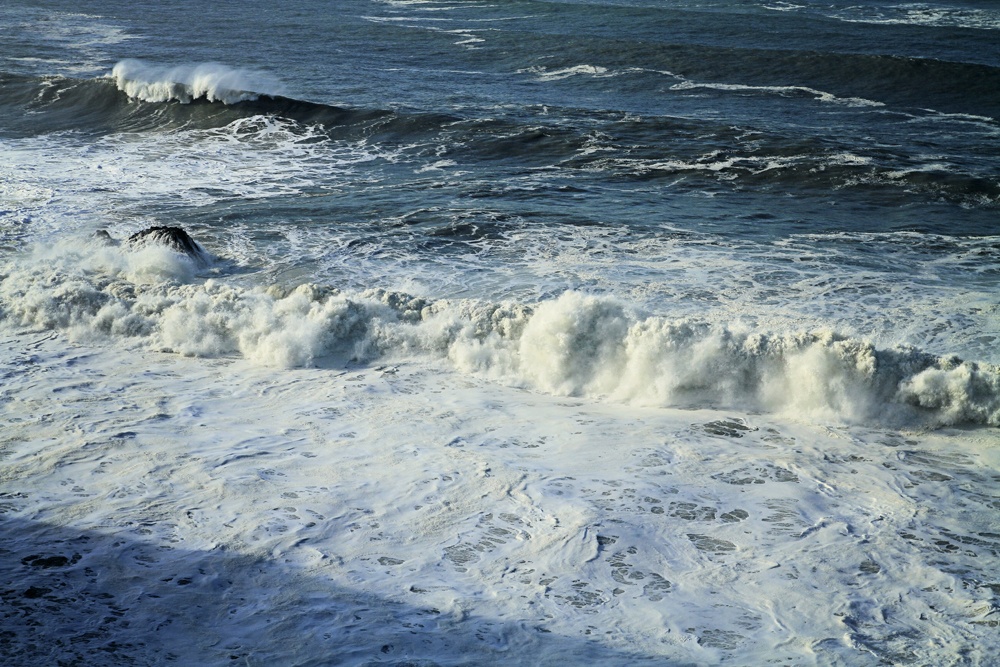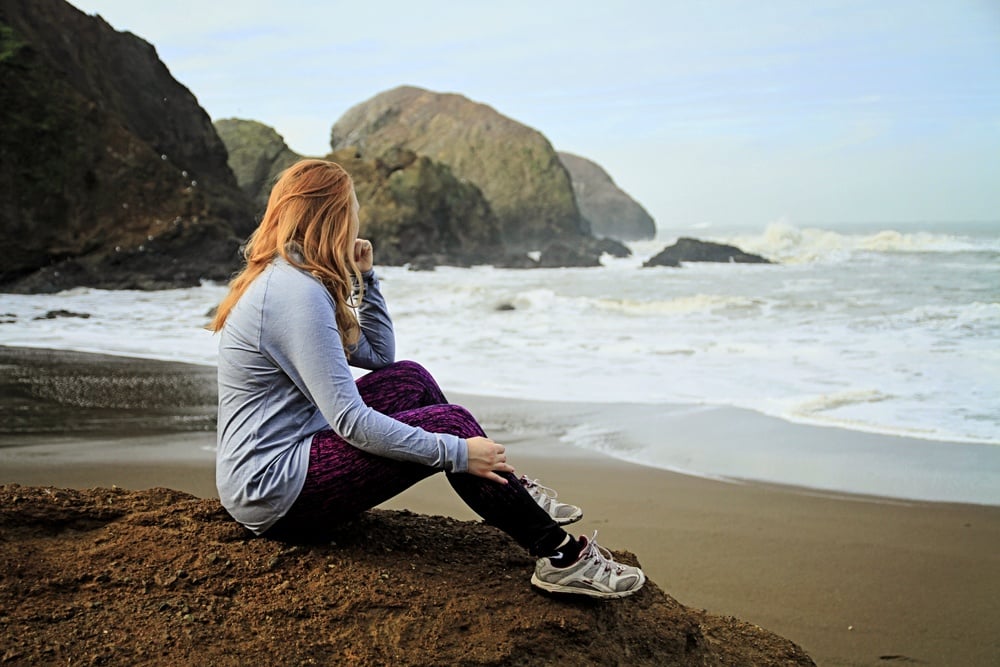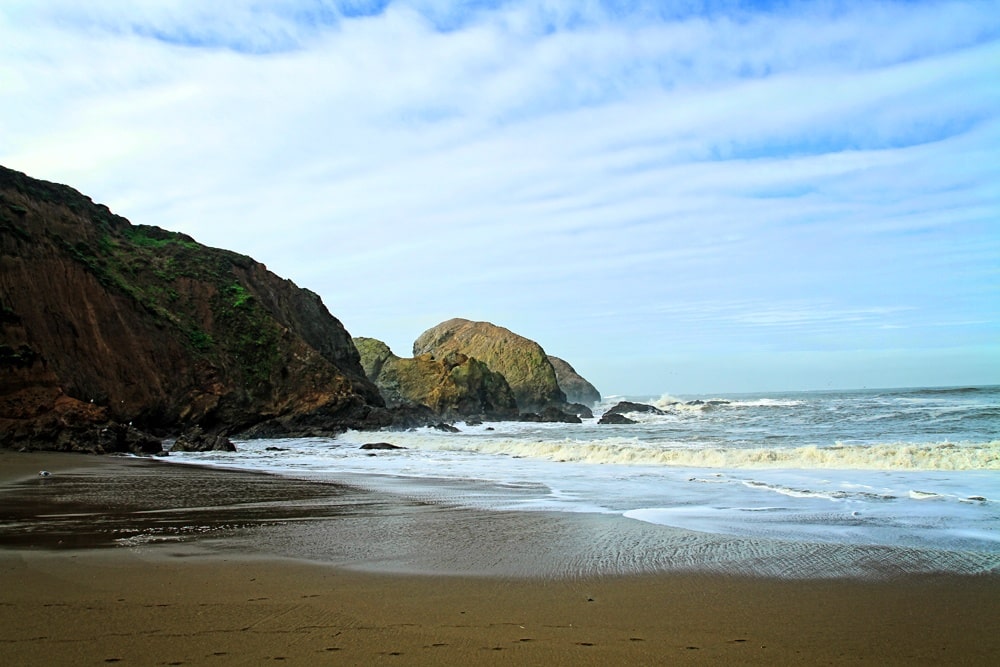 I love Rodeo Beach, though I'm guessing it's not a very good beach to lounge on. The tide was moving in quickly and seems to cover all the sand. That being said, it's beautiful and was empty minus a family and their (very) cute dogs playing in the waves.
If you're visiting San Francisco and have a car, I highly suggest hiking the Marin Headlands if you don't have time to visit the Muir Woods. I hope to get back across the bay soon and get into the lighthouse!
Shop My Look

Bonus photo: