The second I saw the cute tents of Camp Curry, now known as Half Dome Village, I knew we had to stay a few nights there while visiting Yosemite. I'm a big fan of camping, but we had to leave most of our gear when we moved out here to California. The tents at Half Dome Village are the perfect in-between of hotel and camping, making it a great home base for exploring Yosemite.
Since we visited over Labor Day weekend, the place was buzzing with people. Even so, most of them cleared out at night and it was so wonderful to wake up under Glacier Point to the sound of birds chirping and the fresh mountain air. The valley has a grocery store, so each morning we woke up at 7am, grabbed frozen burritos and coffee and watched the village come alive. By 10am, it's really buzzing. By 1pm, the place is packed. We opted for long morning hikes and took the valley shuttle to the trailheads instead of driving. It's easier, quicker and you don't have to give up your coveted parking spot in the village lot (for real, it can take ages to find a free spot on busy days. Don't move your car!!)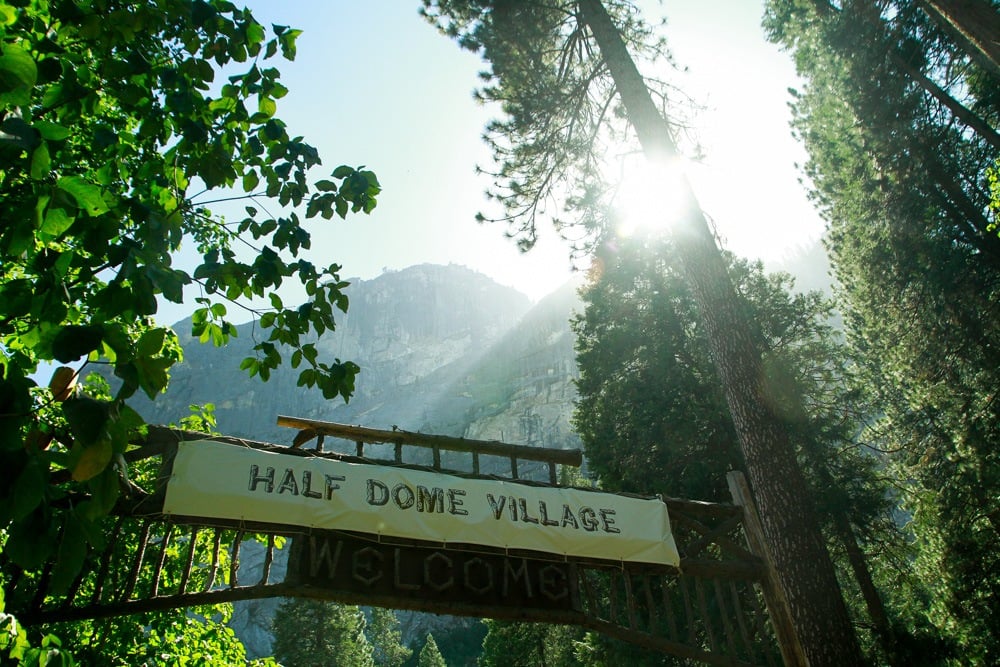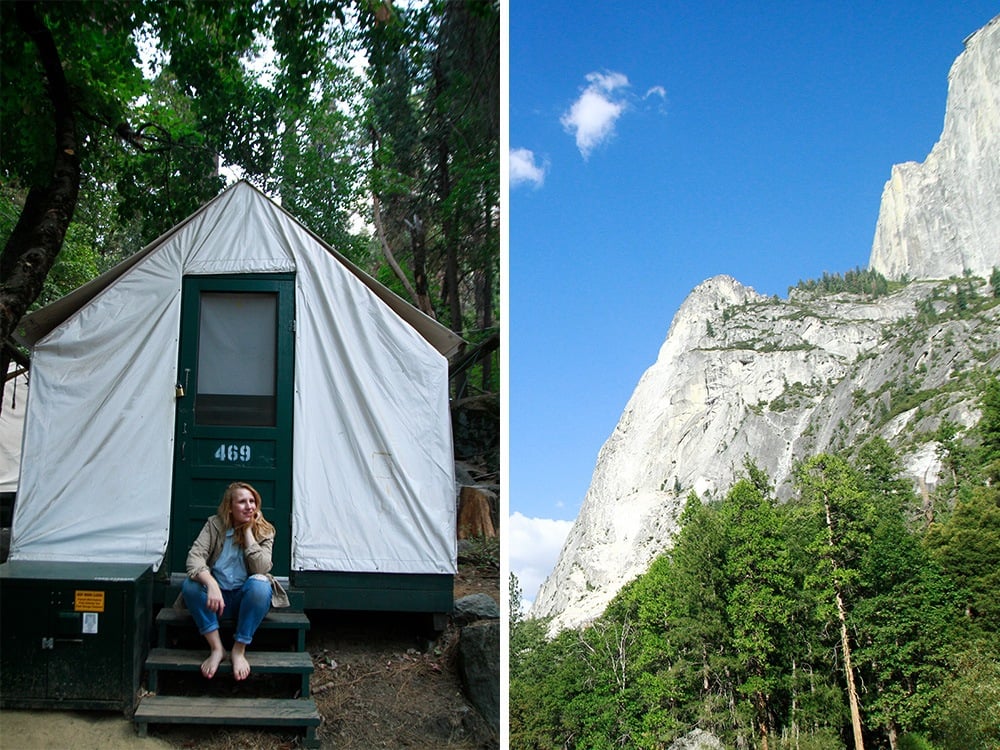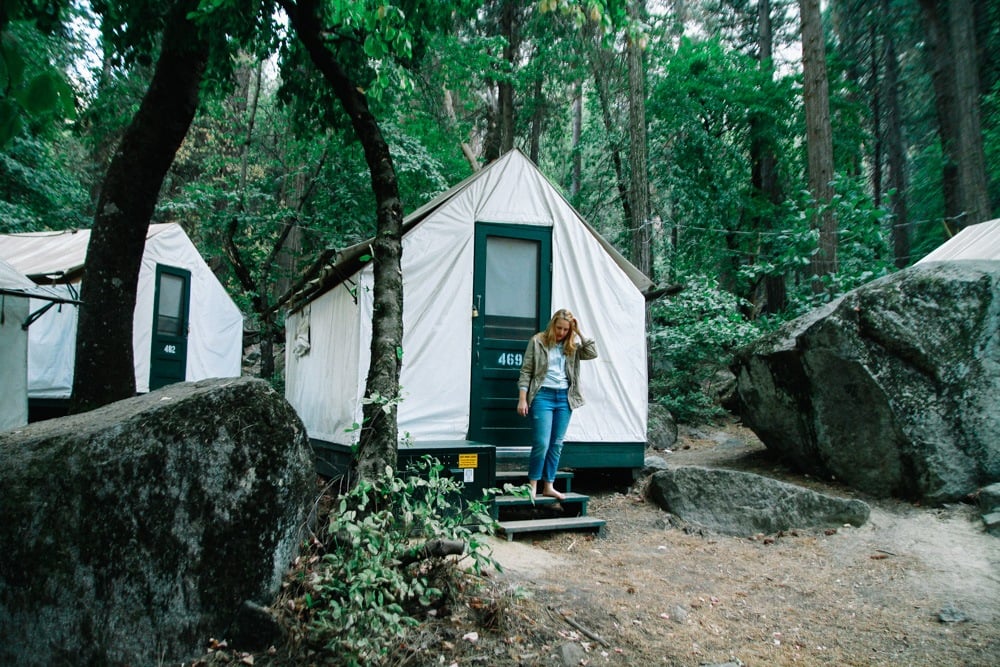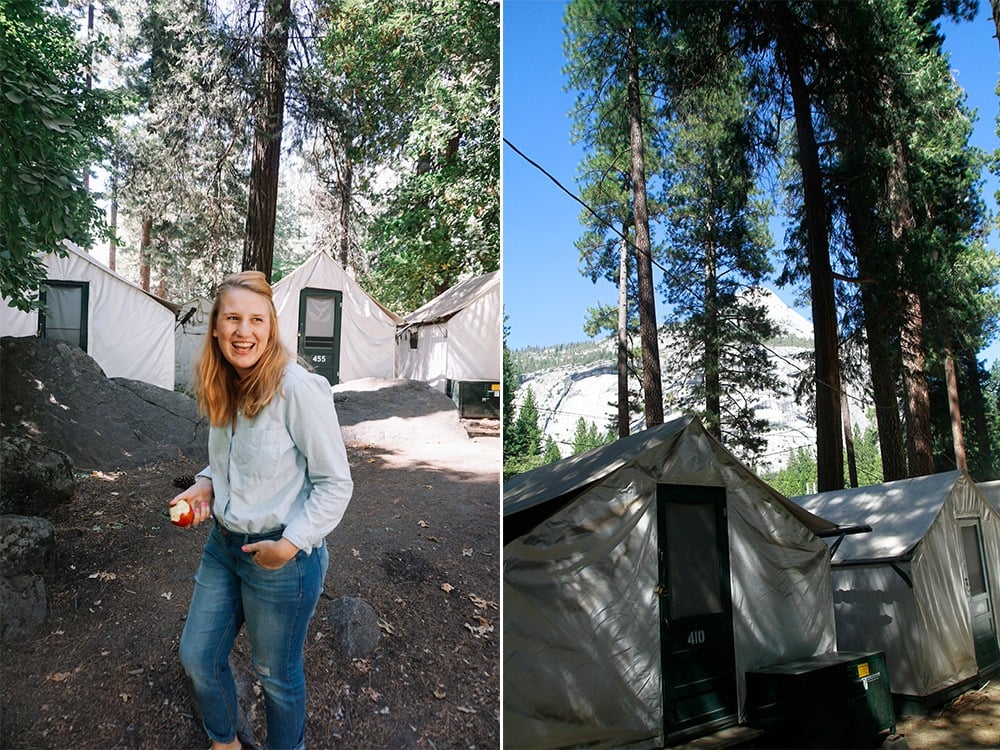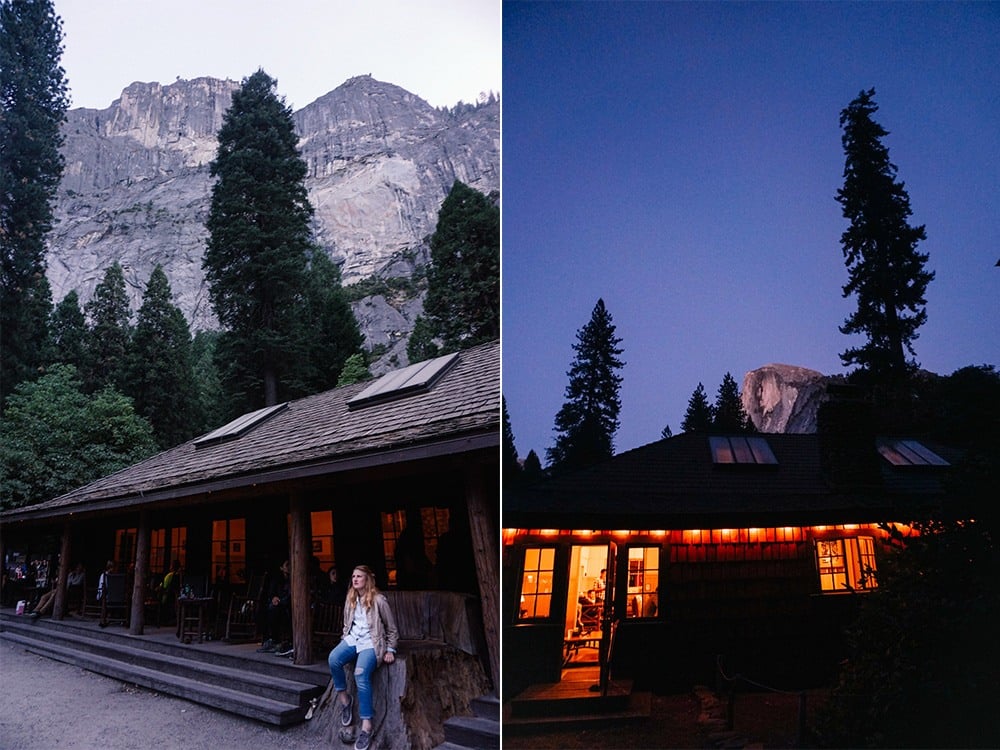 The afternoons are busy, but by the time dinner comes around, it's usually just the people staying the night in the park who are left. Everyone else drives out of the park to have dinner at their hotel. The pizza deck and bar is a favorite, though they have a spot for burgers and a restaurant with more upscale food. We loved sipping on cold, local craft beers and people watching. On our second night, we grabbed a spot on the porch at the guest building (which has wifi) and played cards well into the night.
What I loved most about Half Dome Village is how well it connects you to nature without the hassle of actually backpacking into site and carrying all your gear/food. After living in a huge city for 2 years, it felt great to be outdoors for a few days. If you are visiting Yosemite, I highly recommend staying in one of the tents at Half Dome Village. Leave a comment below if you have questions or anything to add!
Follow Whimsy Soul in Instagram for daily adventures and more travel tips!
Check these out!
Things To Do In Yosemite In Fall or Winter