Wearing lipstick has always been something I do for myself. It makes me feel good, put together and ready to tackle the day. And it's such an ingrained habit for me to swipe on a lip stain before heading out the door that here I am, 10+ months into this pandemic and I still can NEVER remember that nobody is going to be seeing my beautiful bold lip.
I can also never seem to remember that my beautiful bold lipsticks, without fail, will rub off on the inside of my face mask. After complaining about my first world beauty problems on TikTok, someone recommended Maybelline's Superstay Matte Liquid Lipstick and I'm here to confirm: it's totally face-mask proof and you need to buy this in your favorite lip colors.
I Found the BEST Lipstick To Wear Under Your Face Mask
Maybelline's Superstay Matte Liquid Lipstick comes in tons of different colors. Seriously – there's like, 20+ shades so you can certainly find something to match your skin tone and makeup style. I grabbed myself the Innovator shade which dries red with a touch of orange (to compliment my box-dye red hair)
Maybelline's long-lasting lipsticks claim to stay all day (no lip liner or lip primer needed!) but I've been tricked by these sort of products before. Sureeee, it says it'll stay all day, but then I find myself always reapplying splotching color after lunch like a FOOL. *shakes fist*
So I put it to the test. I put it on before a long evening of photoshoots around San Francisco. Despite being December, this time of year kind still brings warm weather so it was about 70 degrees and I was hauling myself up huge hills and all around the city for a few hours.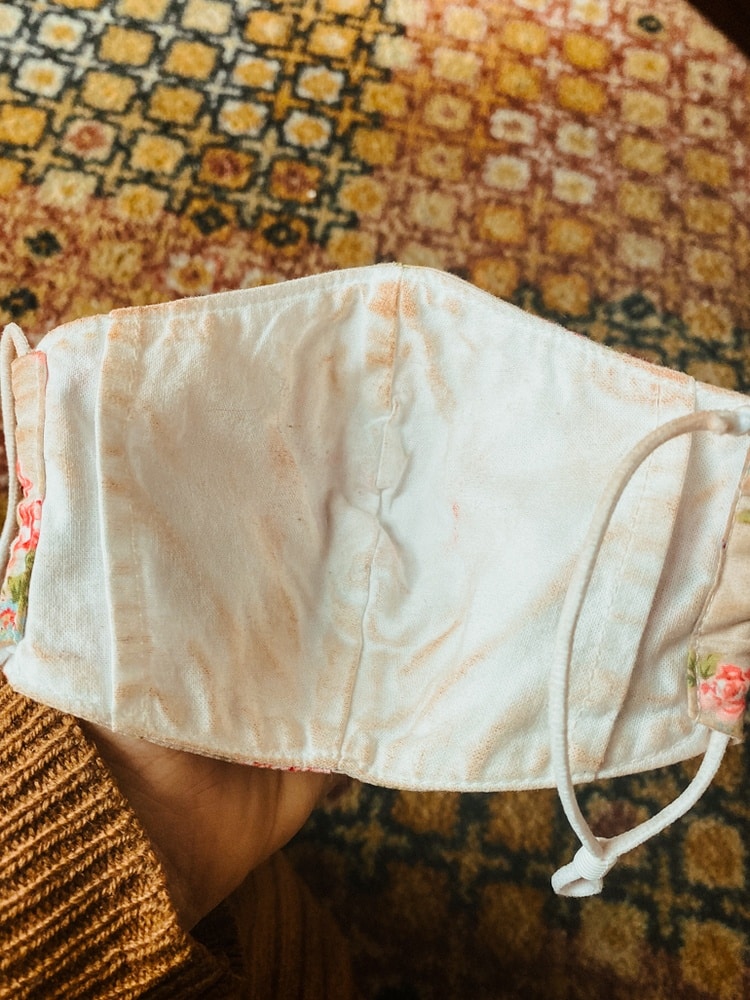 And at the end of my trek, I was incredibly surprised to find that my matte lipstick had stayed perfectly. It hadn't rubbed off on the inside of my mask, unlike my foundation and blush had. *shakes fist again at my flawed setting spray* I'm dubbing this my Maybelline Mask Proof Lipstick and happy to announce this is the best lipstick that stays on all day (that I've found so far.)
Tips For Appling Superstay Matte Liquid Lipstick
Ok, so this is a liquid lipstick that dries in a matte finish. It does go on a bit sticky so you have to make sure you've finished your morning coffee and leave about 15 minutes before putting on your facemask, but once it dries it's a true matte lip.
Also, don't apply too many layers. If you add too many layers it stays sticky all day and never really dries. So, you have to work fast yet carefully to evenly apply this lipstick. I always keep on Q-tips on hand to touch up any mistakes / uneven lines.
Once you apply it correctly and let it dry, it's truly a stay all day liquid lipstick that doesn't rub off on the inside of face masks. Winner winner chicken dinner.
Shop my favorite smear-proof lipstick here.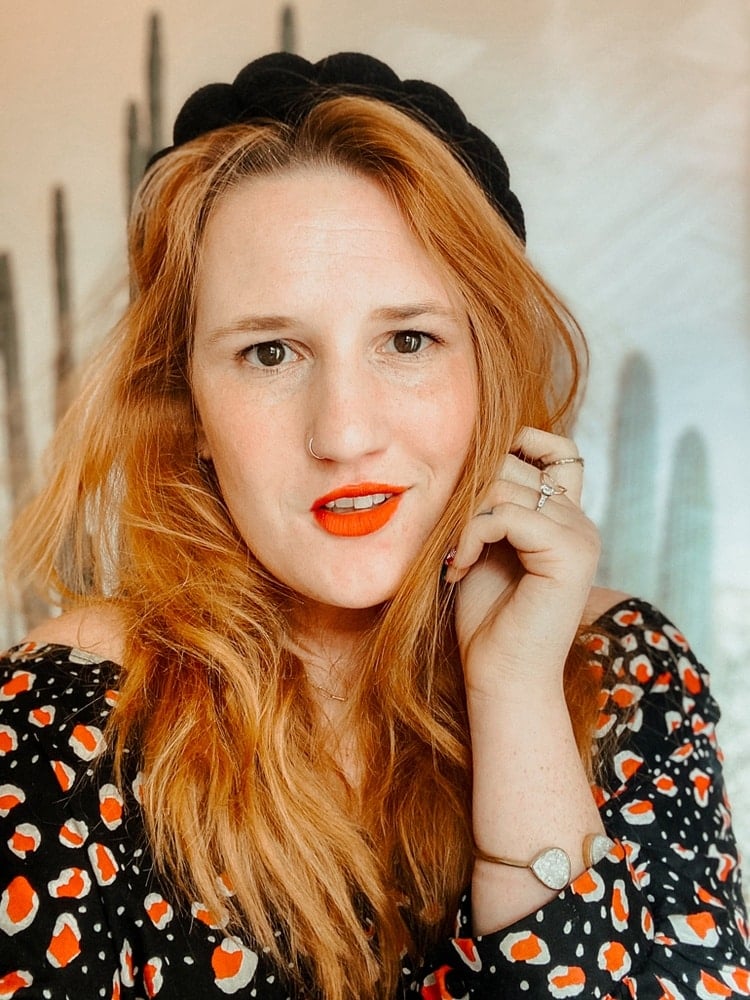 If you have another favorite brand of longer-lasting lipstick, drop a comment below so everyone can see. And by everyone I mean me, I'm a low-key lipstick junkie and just like with hair ties, you can never have too much stocked up!