Back in February, after seeing a few friends post about taking Ashwagandha for anxiety on Instagram, I decided to give it a whirl. I don't currently take prescription medications for anxiety or depression, but I'm pretty in tune to my mental health and knew I needed some anxiety support (and I was hoping I could bypass a prescription!)
So I started taking it daily and here we are, almost a year later and it's a crucial part of my daily routine. I'm absolutely on that ashwagandha bandwagon, so I wanted to write a whole post all about ashwagandha, my favorite brand to buy from and how it's helped transform my mental health.
I Swear By This Ashwagandha For Anxiety ( + How To Use It & A Discount Code!)
What Is Ashwagandha?
It's a healing plant. (Latin name Withania Somnifera, also called organic Indian ginseng) Ashwagandha root extract has been used for over 6000 years by Indian healers to help combat stress on the body, specifically by stabilizing cortisol levels and the adrenal gland (the things that make cortisol.)
When you're anxious, your body makes too much cortisol, which produces all those negative effects that stress gives you (fatigue, mental fog, mood swings, weight loss or gains, etc.) In short, ashwagandha is a destresser and mood booster.
There's also been some studies to suggest that ashwagandha has other fun side effects like lowering blood sugar levels, decrease inflammation and boost the immune system in people.
Unlike some medications and herbal supplements which take a few weeks to start kicking in, ashwagandha starts working immediately. You can even take it twice in a day if you really need it.
What Does Ashwagandha Feel like?
The best way I can describe the feeling is almost like a shield against anxiety and stress. Or maybe like a big, warm sweater. It doesn't make it go totally away but it's like a buffer that blocks out the minor stuff so I can focus on literally anything else.
And I can feel the difference when I don't take it. One day we ran out and our shipment wasn't coming for a week and I just felt off and way less chill in those days. It's strong enough for me right now to not have to take chemical anxiety medications.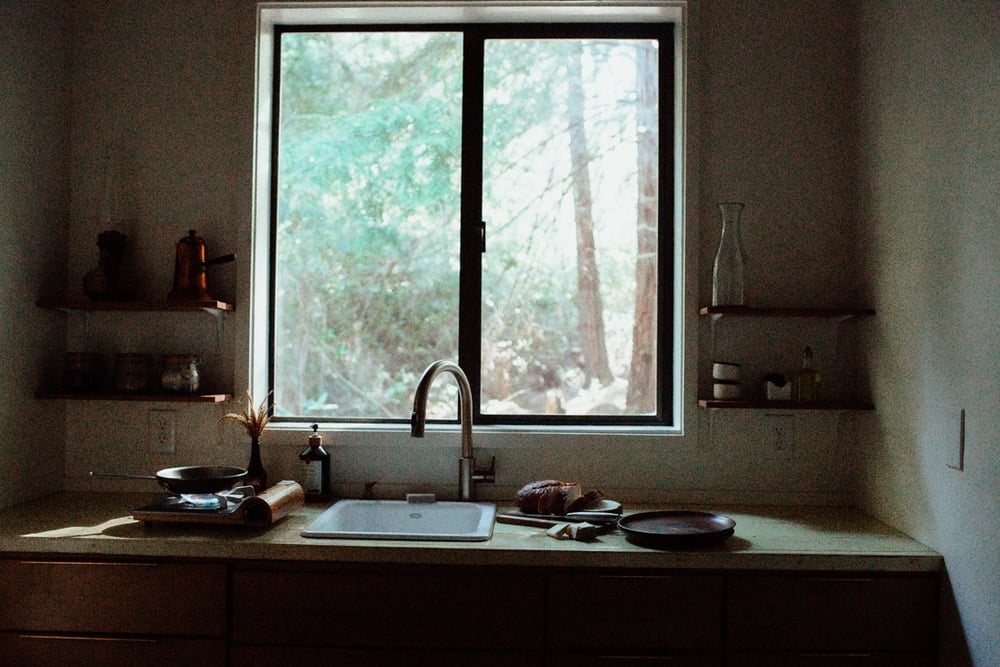 Can I take ashwagandha with my anxiety medication?
Obviously, I'm not a doctor so get in touch with yours to verify but my husband takes Zoloft daily on top of Further Food's ashwagandha root powder and he hasn't imploded yet. In fact, he loves the extra mood booster ashwagandha gives him. He describes ashwagandha extract benefits as "removing the knot in your chest". Isn't that wonderful??
The Best Ashwagandha for Anxiety
After tons of research on ashwagandha supplements and various brands, I settled on Further Foods products. They're local to me here in San Francisco and female-founded, which I love. But more importantly, their ashwagandha is just made really really well.
Some brands use just portions of organic ashwagandha root, but Further Food uses the entire root to make a supercharged ashwagandha powder. The root powder is also mixed with black pepper extract and avocado oil which help a ton with absorption.
What Is The Best Time To Take Ashwagandha for Anxiety?
It's recommended to take your ashwagandha supplements in the morning after breakfast. Though, you can take it twice a day if you are having a really hard day since it's a fast-acting herb. I take two capsules just once a day in the mornings along with the rest of my pills (like a probiotic, vitamins, etc.)
Again, I love Further Food's ashwagandha. We have it on auto-order so we get a slight discount and it automatically comes to us each month. Since each jar has 60 doses and there's two of us, we go through one a month and you can expect the same if you live with a partner who also wants to take ashwagandha. Otherwise, a jar will last you 2 months.
Get $5 off your Further Food order with THIS LINK!
If you are dealing with anxiety or just extra life stress, I highly recommend you try ashwagandha! (Of course, connect with your doctor if it gets really bad. Therapy is awesome!!)
Do you use ashwagandha? Drop a comment below with your thoughts and experience so everyone can see. Got questions bout taking ashwagandha? Comment or DM me on Instagram @thewhimsysoul and I'll try and help!