I've been spying this ruffle two-piece set from Shop Gee Gee Bae around Instagram for a while now. I loved the color palette and uniqueness this two-piece set offers – I've never seen anything like it before. The ruffles, the way it flows, the way it POPS and makes such a statement. I knew I had it have it for all our warm-weather trips. So, I tried this Instagram-famous two-piece set.

I'll be honest – I was a little unsure if this two-piece set would look ok on me. I'm a shorter curvy gal and all the photos I found of women wearing this piece were striking 6-foot size 2 Amazons. Coming in at around $90, it wouldn't be a cheap risk but I took and – for the most part – am totally in love with this two-piece ruffle set!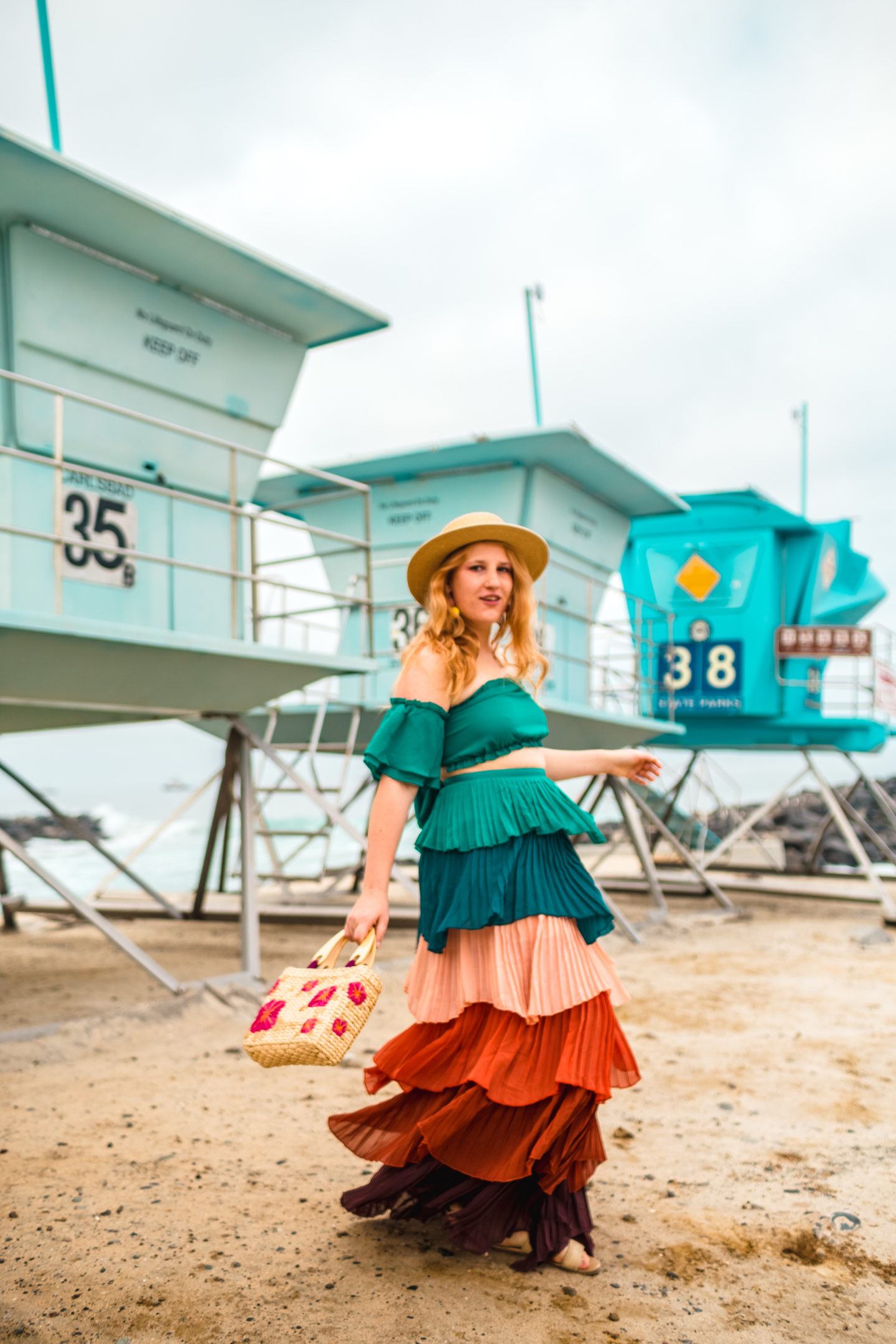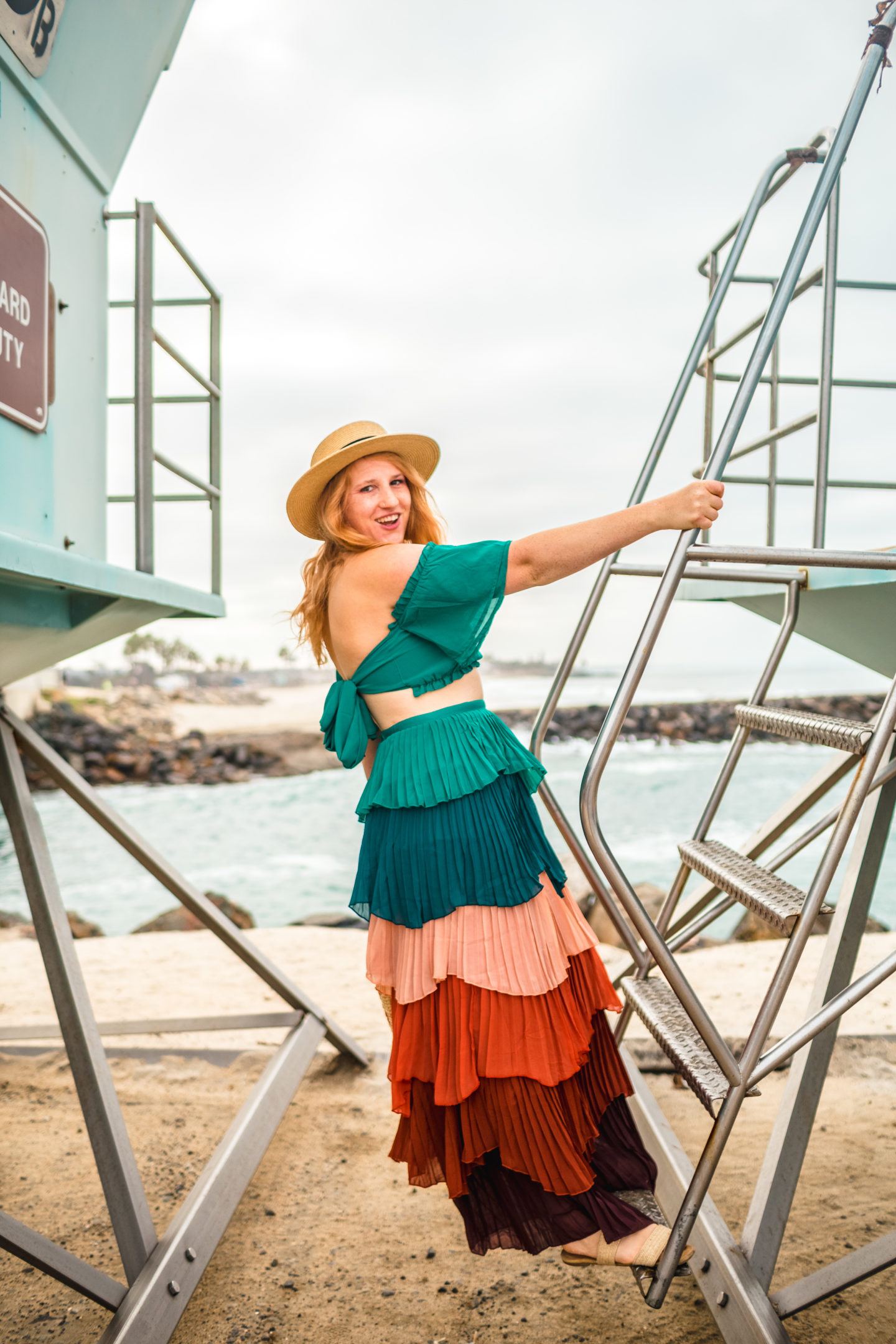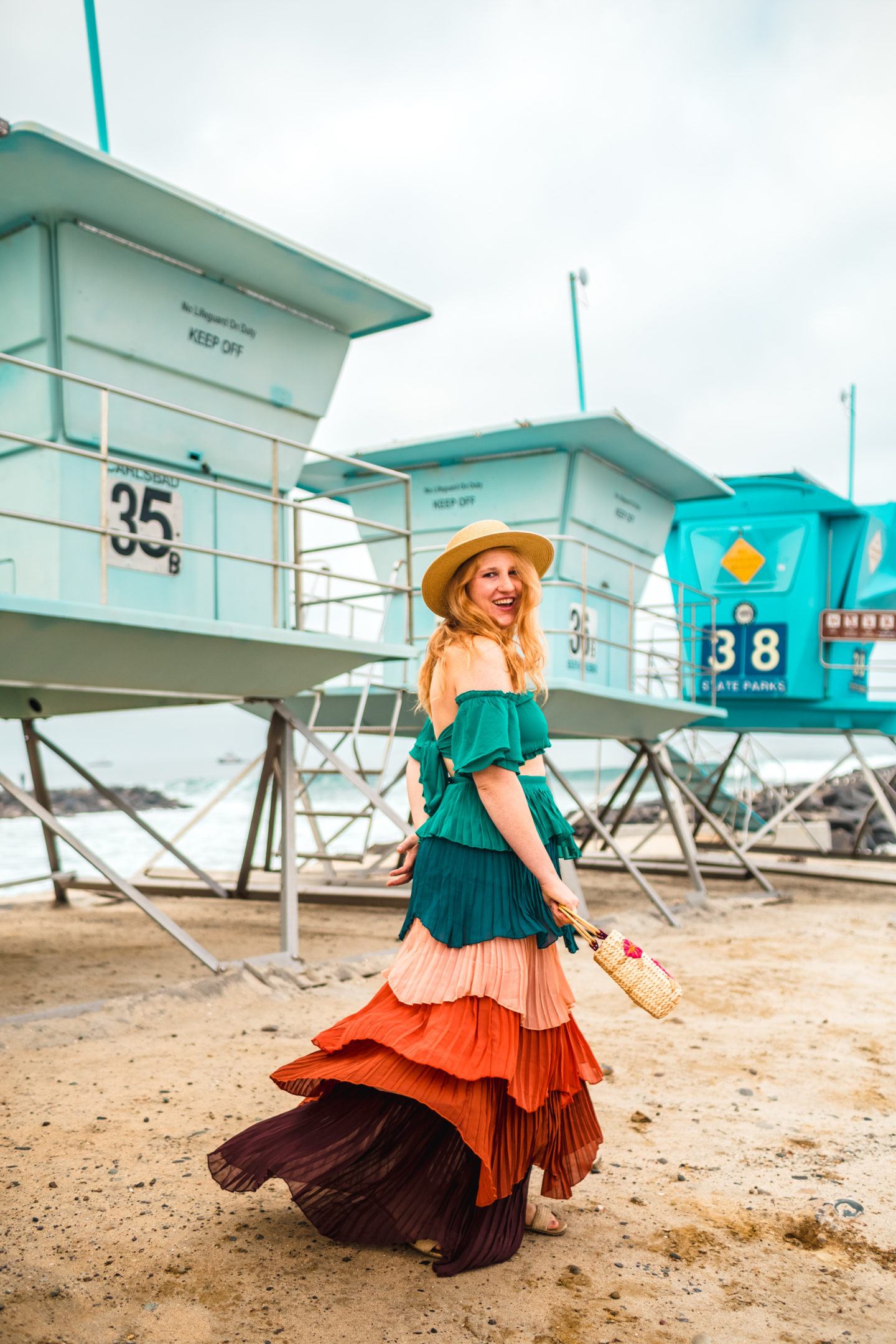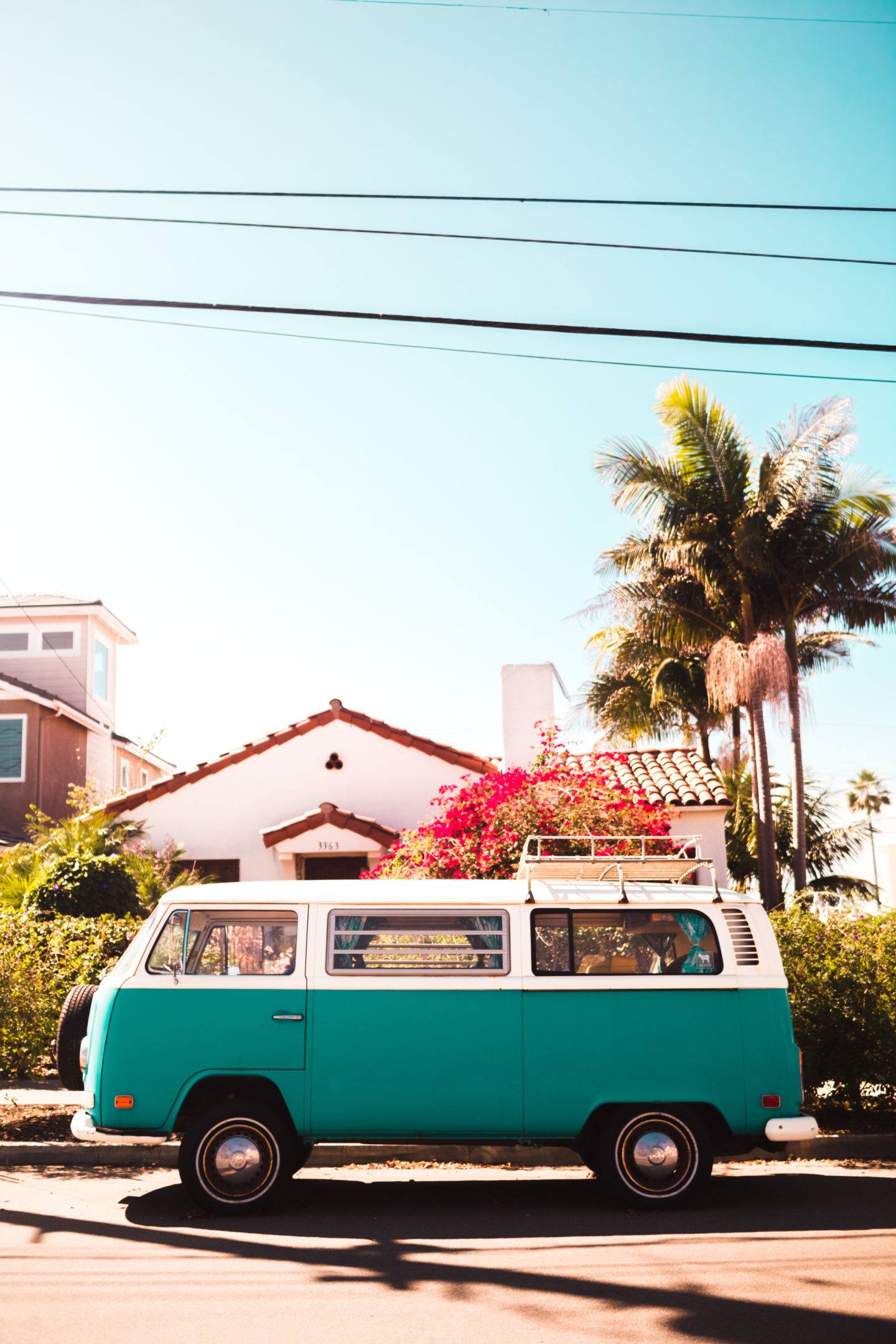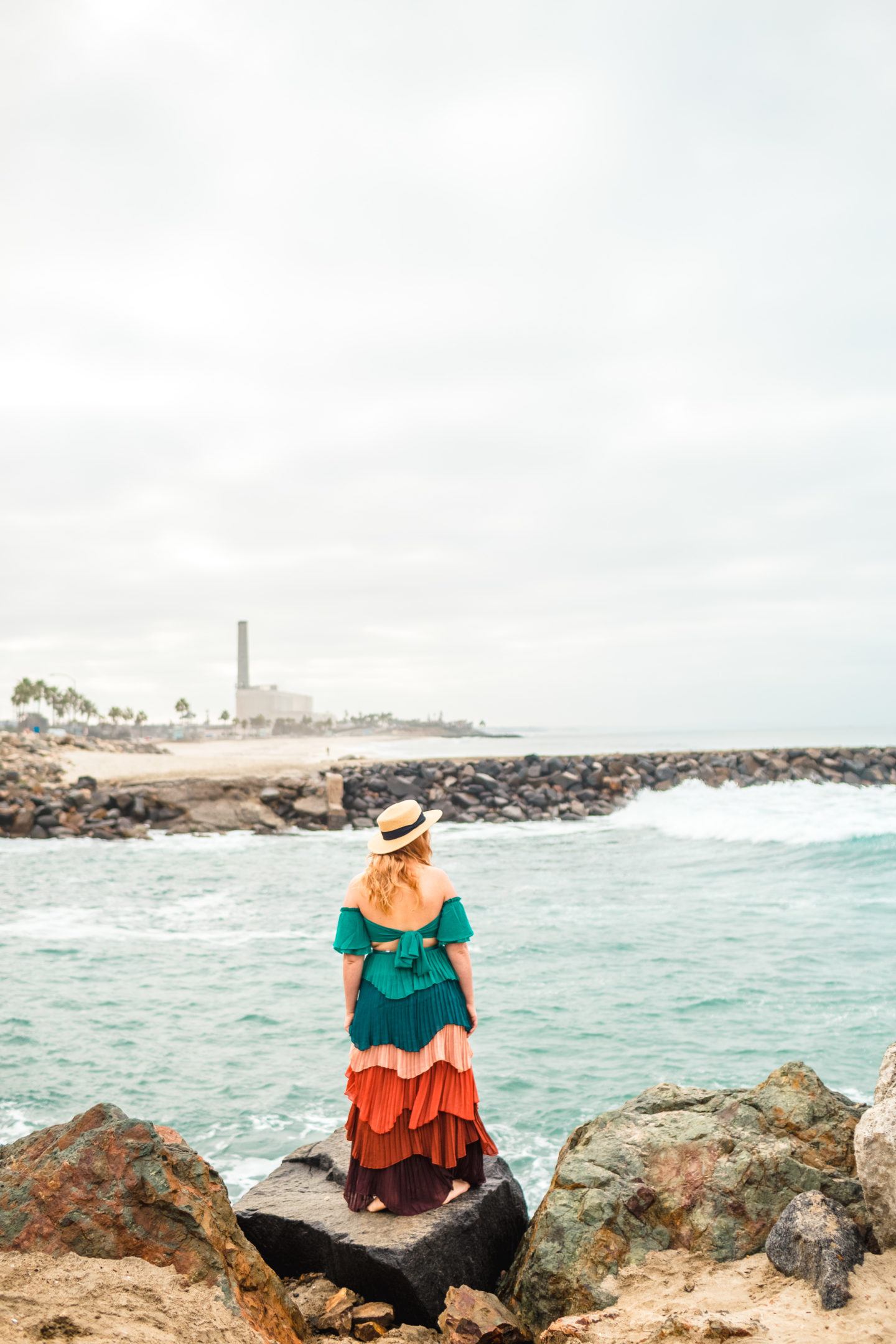 I had a lot of questions about this dress on Instagram and there are just two things to note about it. I'm 5'5″ and the skirt is a bit too long, perhaps about 4-5 inches. If you are taller, you shouldn't have any problems! As for me, I'll be tailoring the skirt to properly fit so I don't have to worry about tripping over the ruffles every time I wear it.
It also runs a tad small. I got a Large and it was a bit snug on the waistline, so consider sizing up if you order! It's easier to take it in than to take it out.
Other than that, I'm very excited to find warm weather spots to wear this two piece! I live in San Francisco and while we sometimes get warmish days, for me, this outfit will be reserved for warm-weather vacations to places like Carlsbad, Palm Springs or Hawaii. Paired with a straw hat, straw bag and simple jewelry, this outfit is the best statement vacation outfit this gal has ever found.