If there's one thing TikTok has taught me, it's Olapex has a chokehold on Gen Z the way blue eye shadow and chunky waist belts had on us millennials.
Well, The Ordinary Beauty is equally as much of a cult beaut favorite, but at least they're affordable. Olapex shampoo will run you at least $28 before tax, and that's not including conditioner, hair masks or any of the other styling products.
As a gal who loves her locks but hates spending bank on them (I do use $7 box dye after all!) these are all the best Olaplex dupes so you can have amazing hair on a budget!
Best Olaplex Dupes & Alternatives
The best products similar to Olaplex but more affordable so you can have great hair on a budget!
Photo Credit: sephora.com
Dupe for: Nº.7 Bonding Oil
This is the best Olaplex Bonding Oil Dupe I've ever tried! I'm a huge fan of OAUI Hair Oil. It's an oil that smooths frizz and seals split ends for a healthy, shiny finish on your hair, s it works just like the Bonding Oil.
You can use the OAUI Hair Oil on wet or dry hair and all hair types, just like Nº.7 and the travel size is under $14 so it's one of the most affordable Olaplex alternatives. With these types of oils, a little goes a long way with this Olaplex oil dupe so there is no need to shell out a lot for the full size. This tiny bottle will last you FOREVER, I promise!
Photo Credit: walmart.com
Dupe for: No.8 Bond Intense Moisture Mask or Olaplex Intensive Bond Building Hair Treatment
This repair hair mask has a super cult following for affordable beauty lovers. Coming in at $8, this protein treatment has collagen, ceramide, keratin and various botanical ingredients making it a great dupe for the No.0 Intensive Bond Building Hair Treatment or even the No.8 Bond Intense Moisture Mask.
Both of these Olaplex treatments work to strengthen hair bonds and repair broken bonds all in one go. The Elizavecca Collagen Mask works in a similar way. It nourishes your hair and repair damaged hair (but for $8 instead of $28!) It's available at Walmart, Target instore and also online at Amazon.
Photo Credit: walmart.com
Dupe for: Nº6 Bonding Plex
This can be used instead of the Nº6 Bonding Plex bonding cream. OGX has some great dupes for Olaplex styling and leave-in bond creams. You use this one after washing by putting a small amount in your palms and scrunching through your hair.
This leave-in cream helps softens and helps control frizz, along with repairing broken disulfide bonds (aka split ends!) This restore bonding mask has tons of positive reviews from folks who were on the hunt for products similar to Olaplex. I will say, it's not as clean beauty as Olaplex but is affordable, does the job well and easy to find online or in-store.
Dupe for: No.4 Bond Maintenance Shampoo & No.5 Bond Maintenance Conditioner
On the hunt for the best Olaplex shampoo dupes? I have a few favorite shampoos and conditions here to share, but the best one is probably Function of Beauty at Target. Not to get confused with Function of Beauty online, where you take a quiz and get matched with a personalized shampoo system. That one is great, but is the same price as Olaplex.
BUT, they now have this cool offering at Target where you can build your own custom shampoo which means you can mix and match little pods to build the best Olaplex substitute at a fraction of the price. They have a few different base shampoos at $10 each. I buy the one for curvy hair. Then for $3 a pop you can add on little treatment pods for frizz, breakage repair, etc to build some bangin' DIY Olaplex dupes.
I've been trying the Target version out for a while now and love it, mainly because my hair needs different things depending on the time of year or climate I'm in. I travel a lot!
Photo Credit: functionofbeauty.com
Dupe for: Olaplex No. 6 Bond Smoother Reparative Styling Creme
While Function of Beauty's shampoo and Conditioner systems are pricey, their styling products are more affordable at $19. The Function Of Beauty Leave-in Conditioner is similar Olaplex Bond Smoother cream and is also a clean beauty brand that uses avocado oil, argan oil and coffee extract. Use it after washing to promote curls and protect hair from dryness and tangling.
Photo Credit: sallybeauty.com
Dupe for: Olaplex No.3
The Bond Sustainer is literally half the price of Olapex 3 but does just as good of job (maybe better?) It's a professional-grade product and uses only vegan ingredients like Coconut Oil & Aloe Vera, so it's super clean. It's enriched with Uberliss's famous PATENTED Bond Builder formula.
You use this after shampoo and leave in your hair for 15-20 minutes to really soak in, then rinse and proceed with your haircare routine.
Dupe for: Olapex No.3 Hair Perfector
There are a lot of Olaplex 3 dupes out there but the pH Plex 3 Stabilize packets are the best and cheapest at $4.95!! These babies work to smooth your hair, reduce breakage and are safe on color-treated hair! I've tried this before and was amazed at how soft my hair felt afterward. You apply it roots to end and wait about 5 minutes and then wash it out. BOOM.
Photo Credit: sallybeauty.com
Dupe for: No.0 Intensive Bond Building treatment
This affordable Keratin restore bonding mask is a good alternative to Olaplex products. It only takes two minutes to sit on your hair, but this bond restore treatment is super powerful and works to helps repair damage caused by chlorine and hard water via keratin amino acids, botanical oils, and vitamins.
Like with all Keratin products, you need to use the Aphogee Keratin reconstruction sparingly. It does protect hair from dye and chemicals, but it can also cause hair damage if you use too much, too often.
Dupe for: No.8 Intense Mask
Holy moly, I swear by this $5 hair mask by Nexxus! I can usually get 2-3 uses from each packet (score!) and it leaves my hair incredibly soft. They're constantly sold out at Target so if you see them in stock, buy a couple. I use them about once a week when I feel like my hair needs a major moisture boost.
Photo Credit: sallybeauty.com
Dupe for: No.4P Blonde Enchaner Toning
The Sallys Color Brilliance Absolute perfection cream is not a shampoo but it does work to boost color, seal color and protect hair that is dyed or bleached. It's a favorite amongst stylists and folks who color treat their hair a lot, half because it works so well but mostly because it's just $1.99!!!
Photo Credit: www.revolutionbeauty.com
Dupe for: All of Olaplex
Another great cheaper alternative to Olaplex Shampoo and complete systems is Revolution Beauty! This is a British beauty brand that you can shop online or find in-store at Targets here in the States.
The Revolution Olaplex Dupe works so similarly with steps and numbers. It's probably the only other brand with similar products to Olaplex in the sense they list everything gout with big numbers and steps (1, 2, 3, 4 and so on). For instance, the Revolution Haircare Plex 3 Bond Restore Treatment works just like Olapex's shampoo.
Revolution Plex targets different layers of hair to strengthen, nourish and protect, much like Olaplex. It's a bit more watery than Olaplex but is somehow works like magic to make your hair super soft and not at all crunchy like some leave-in masks can be. Oh, and it's like half the price so it's such an affordable Olaplex dupe system!
Does The Olaplex Hair Treatment Actually Work?
Yes! We love Olaplex here at Whimsy Soul (we just know it's not in the beauty budget for all of our readers). Nothing is like the original. Olaples uses Aminopropyl diglycol dimaleate so it's amazing at hair repair, both by repairing damaged hair but works by strengthing bonds and hair health so it's preventative, too.
We also love this brand because they focus on reducing their company carbon footprint so you can feel good AND look good by using Olaplex.
If you have the budget or want to invest in a one-time treatment to get a healthy base layer, you don't be disappointed with Olaplex. But all of these dupes are quality products, too, so you can totally make budget-friendly swaps here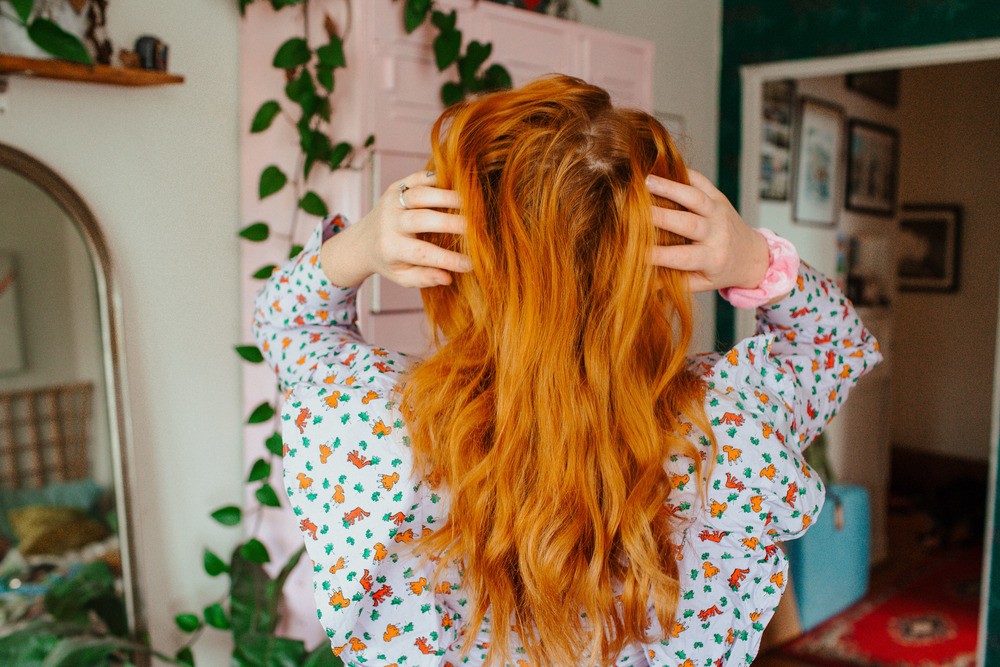 What Are The Best Olaplex Dupes At Target ?
What Are The Best Olaplex Dupes At Ulta?
What Are The Best Olaplex Dupes At Sephora?
What is The Best Olaplex Dupe Amazon Has?
What is The Best Olaplex Dupe Sally Beauty Has?
Other Olaplex Dupes To Try
These products are frequently talked about as great Olaplex dupes, but they are just as if not more expensive as Olaplex products but I did want to mention them for the sake of being thorough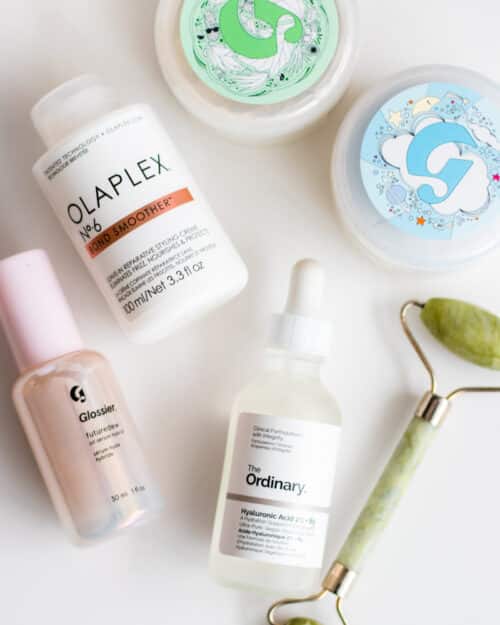 And, when in a pinch, you can always use coconut oil on your hair. Like, straight up coconut oil. It's an ancient haircare trick women have used at home for centuries. In the same way live oil is great for skin, coconut oil is great for hair. If you need alternatives to Olaplex that are all-natural, this is the way to go.
So, what is your favorite Olaplex hair product and have you ever tried a dupe for them? I would love to hear your thoughts below!