Outfit Details:
Scalloped Pants, Hush Puppies shoes, rose glasses, H&M black purse (similar), vintage headscarf (similar), white blouse (similar)
As a curvy woman, I don't have the best relationship with pants to begin with. It's hard to find a pair that fit just right and don't squeeze at the top. It's also hard to find a style that fits well and looks cute. Enter the scalloped pants.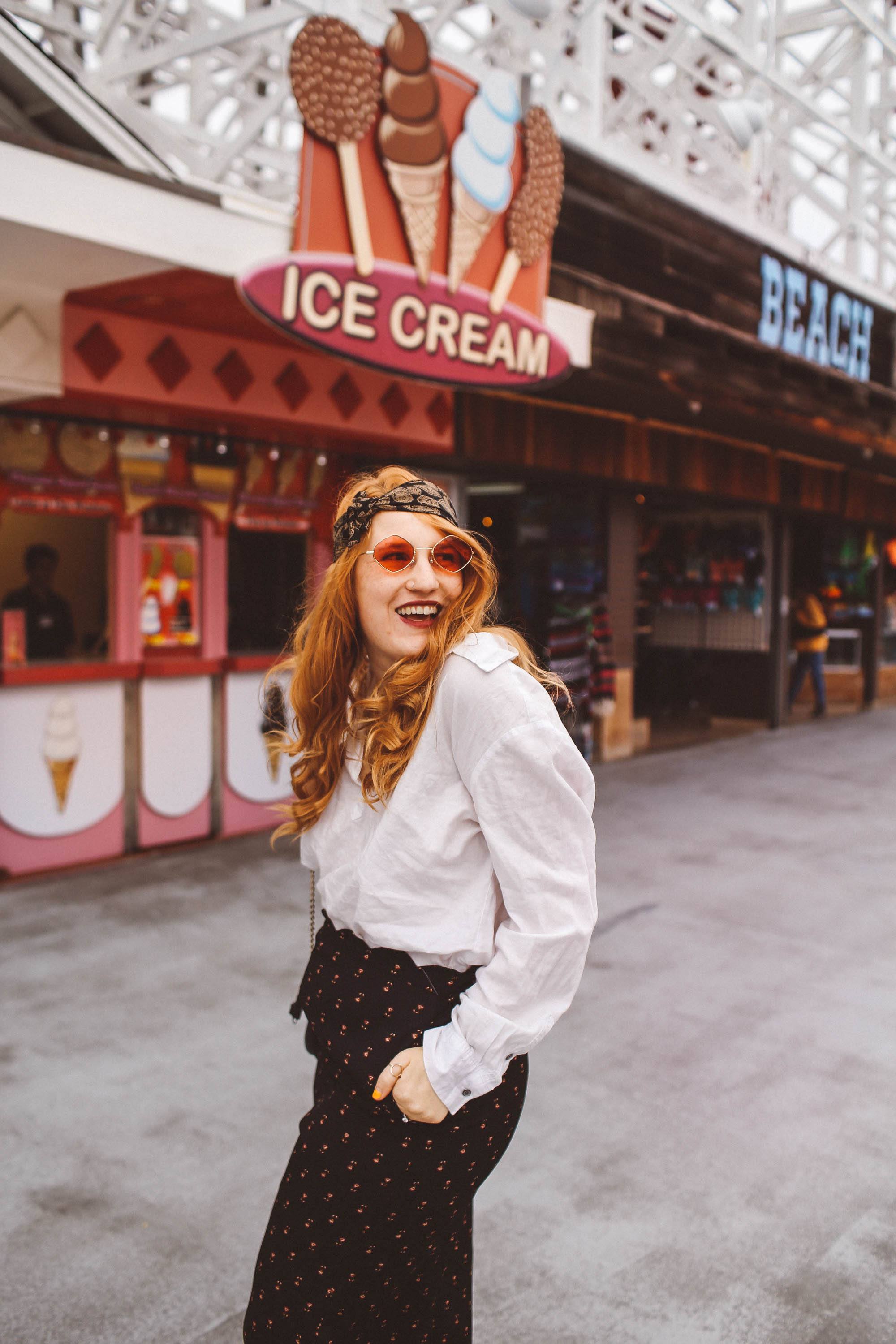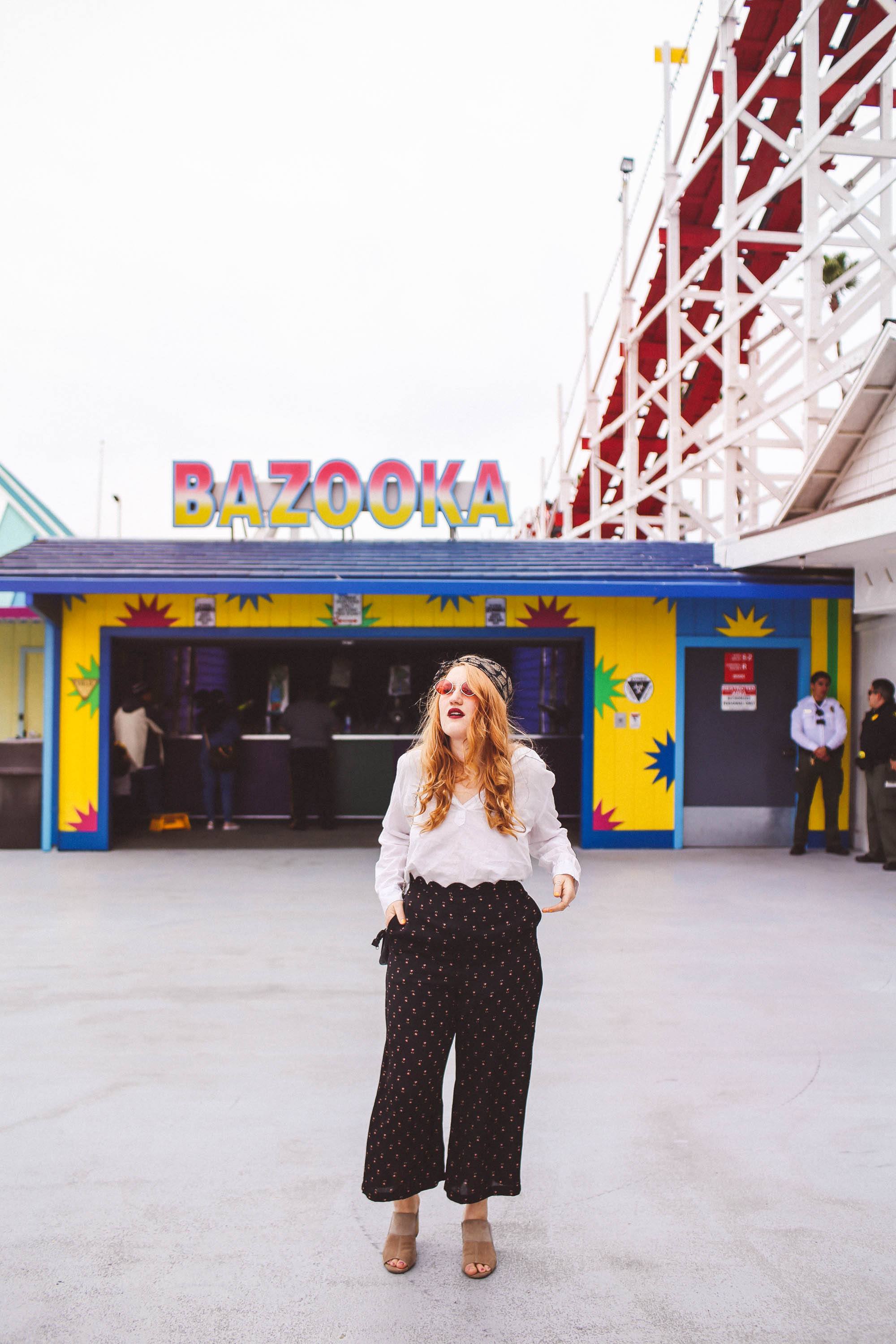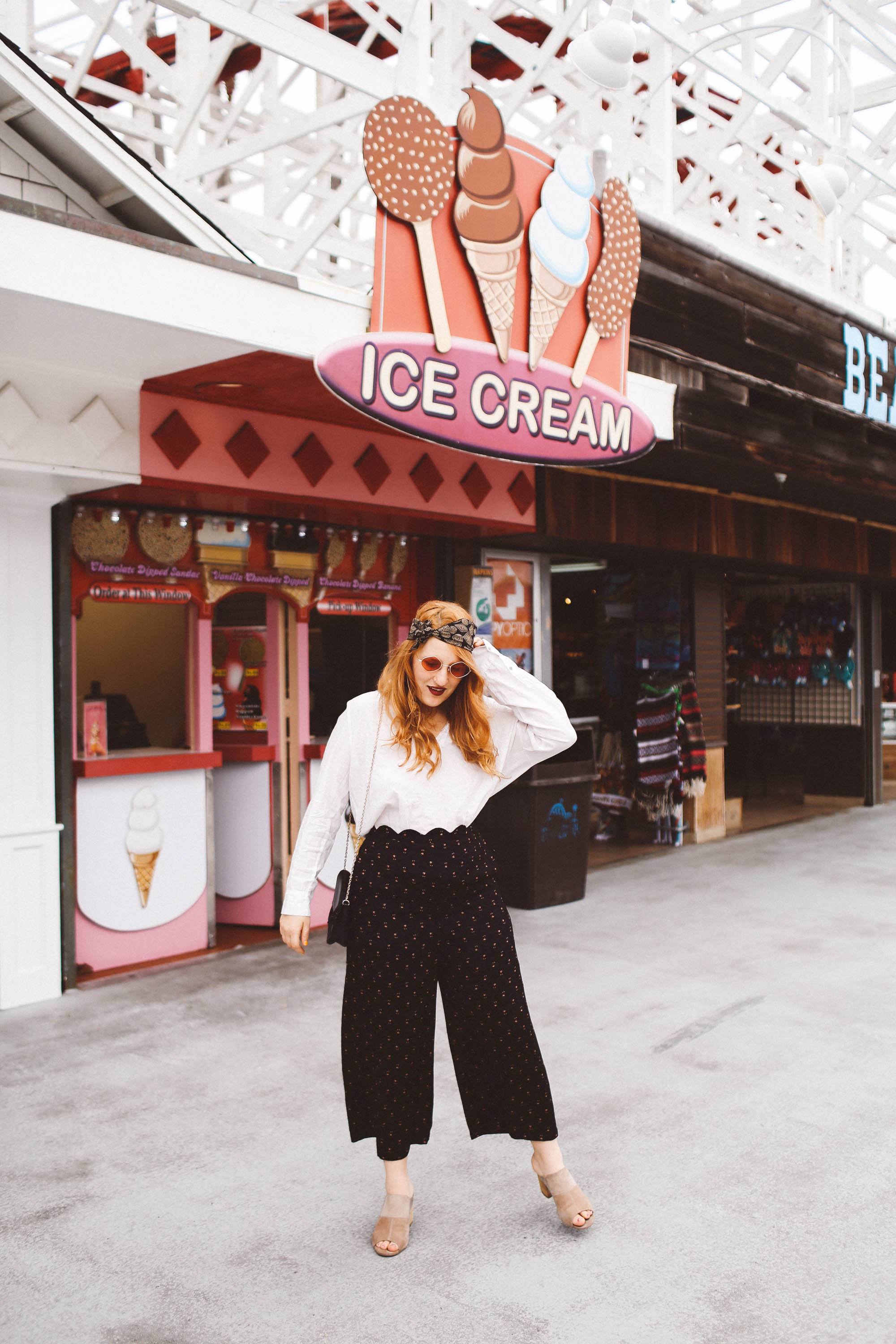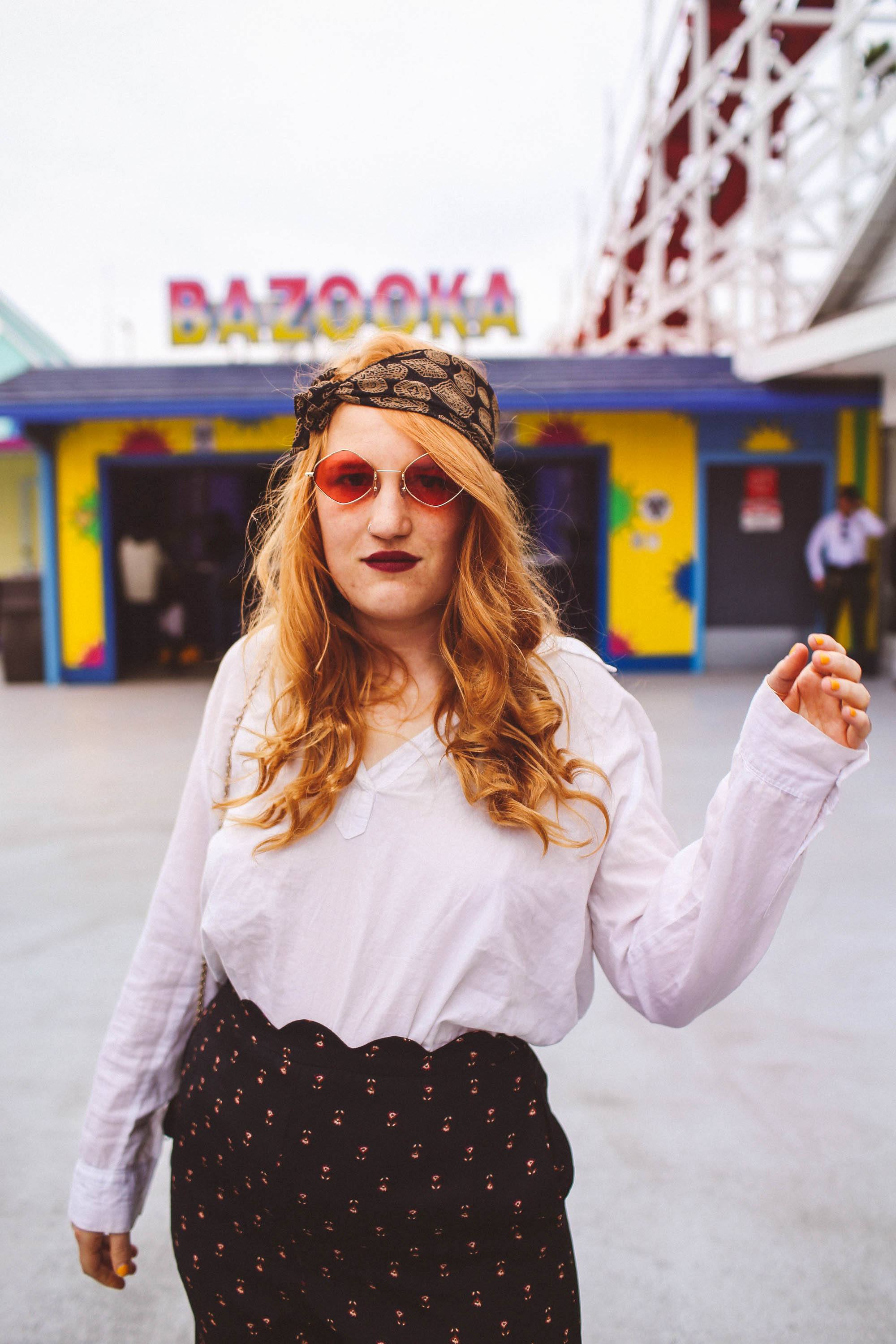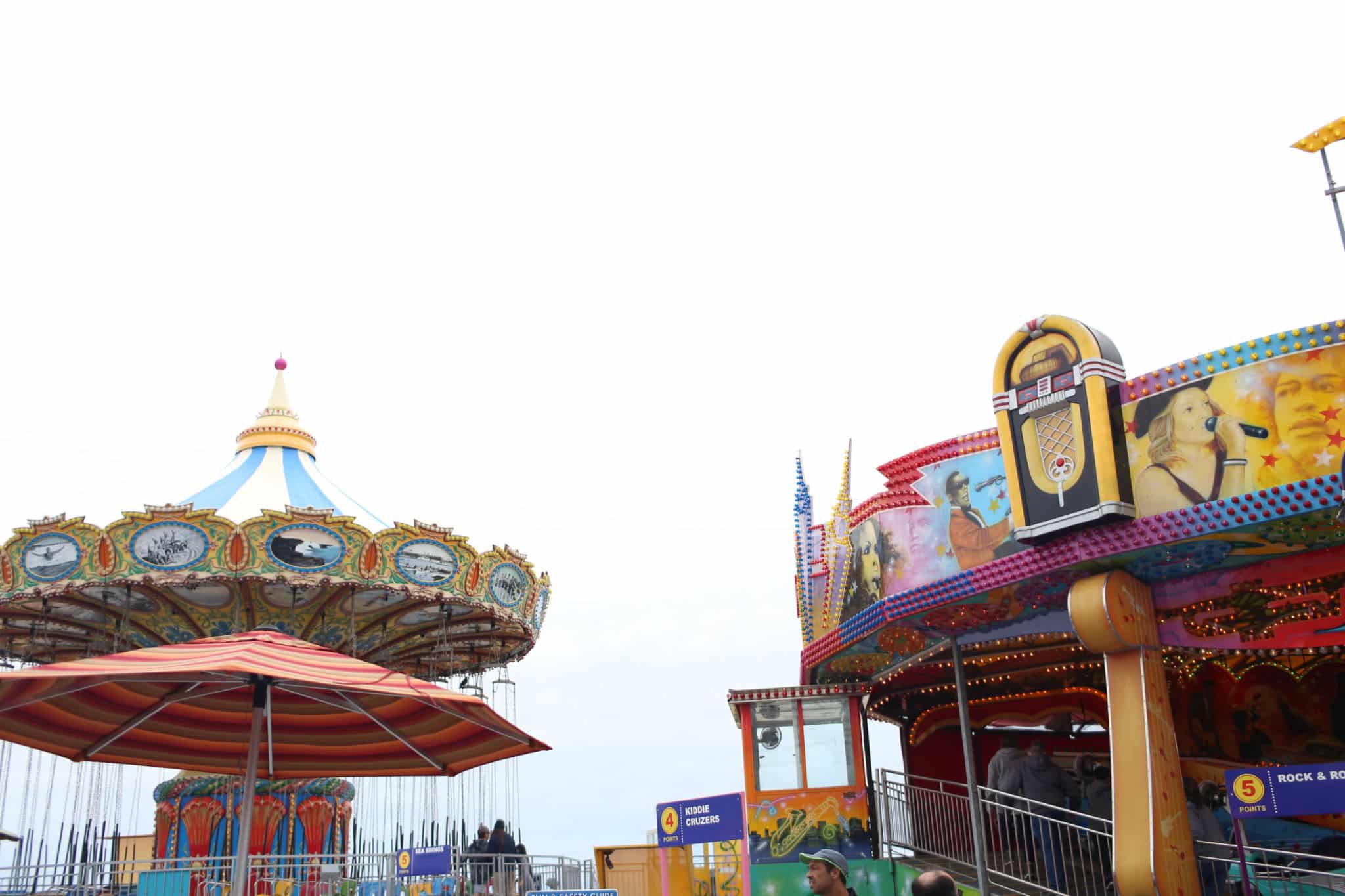 I've discovered scallops on the waist of pants/shorts/skirts about a year ago and I think they're a brilliant design trend. Button or zip waistbands can be really uncomfortable when your body type isn't stick-thin. Normal waistbands are, well, normal and a bit boring. But scalloped trim? Now that's interesting! Scalloped pants are playful and feminine while being chic, all at the same time. You can dress them up in a polished outfit as your statement piece, or dressed down in a boho, free-spirt style like I did here.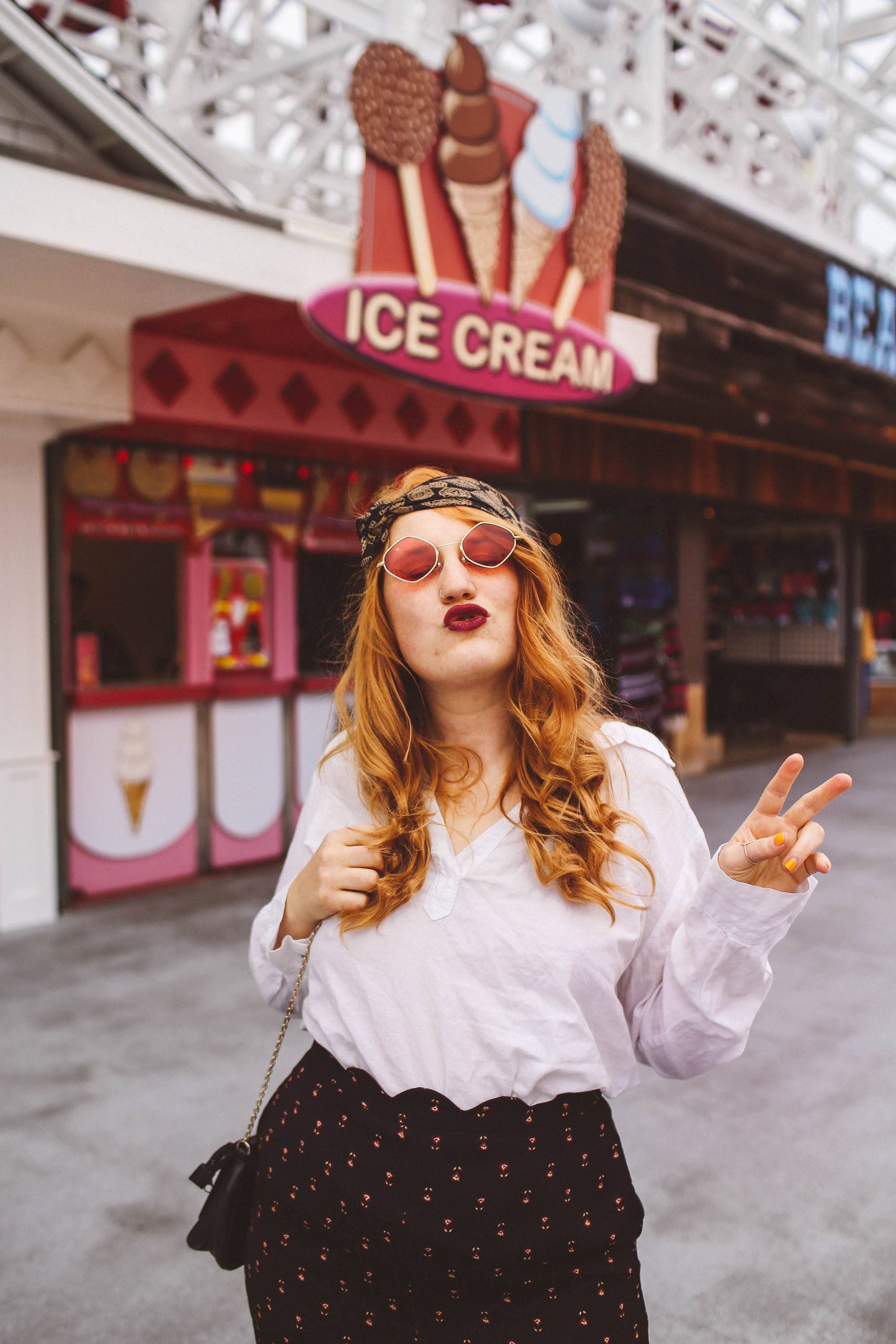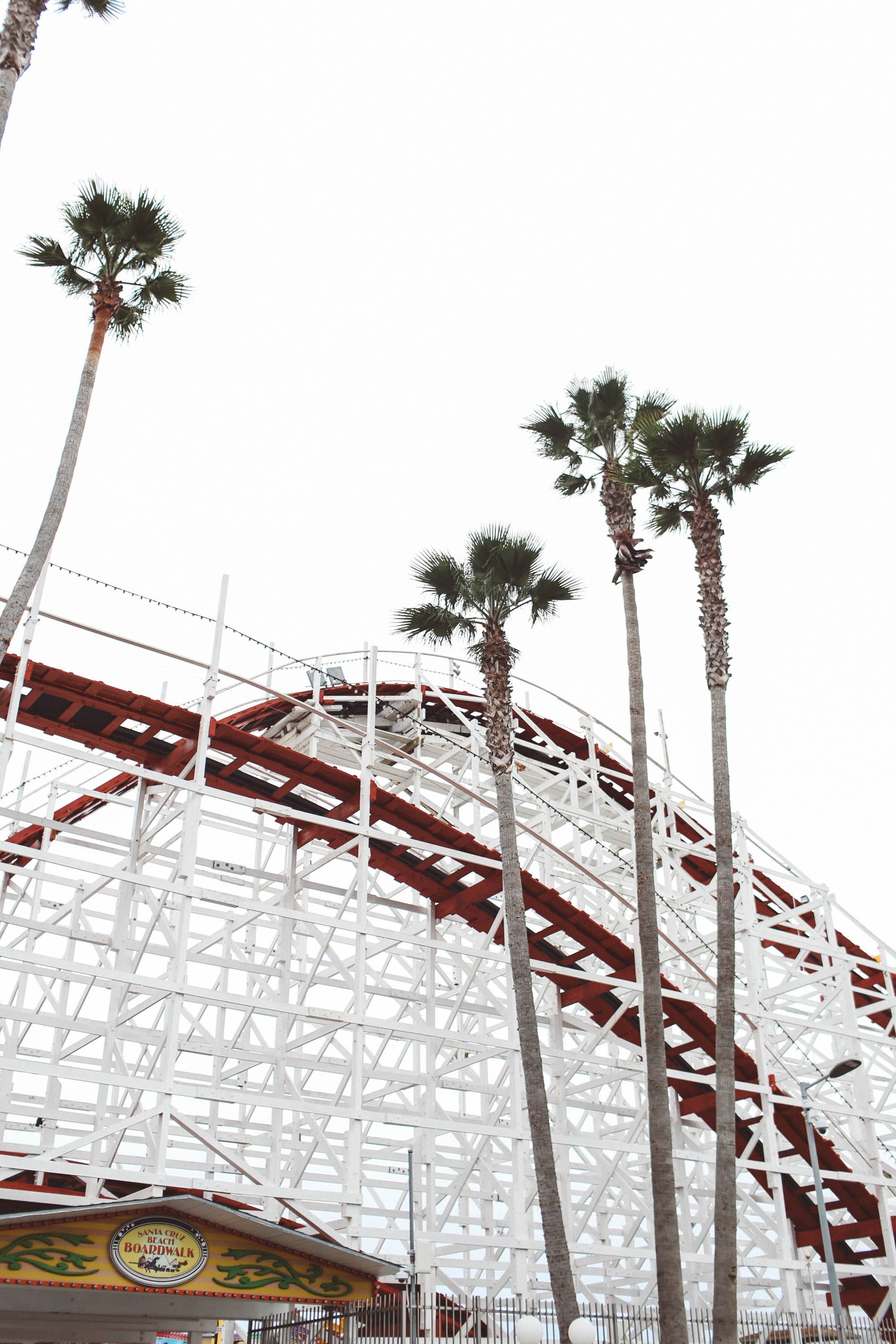 Scalloped pants are in, and I'm here for it.