With a giddy smile, my husband and I took seats in our private aerial tram car and suddenly found ourselves floating above Calistoga. We were on our way to Sterling winery, one of the most famous wineries in Napa Valley. Of course, their wines are delicious, but the tasting rooms and aerial tram ride make this beautiful winery really stand out from the rest.
On a sunny fall day, we could see miles of wine country from the gondola cable car. Suddenly, the white, brilliant tasting room terrace appeared on the hillside. It shines so brightly, you can see it tucked among the hills from other wineries. With an air of some European villa, we were handed glasses of Sauvignon Blanc and embarked on our afternoon exploring
Sterling Vineyards Winery – Quick Glance
Directions: 1111 Dunaweal Lane, Calistoga, CA, United States
Price: Starting at $35
Reservations: Takes walk-ins
Reviews: Don't take my word for it! TripAdvisor Sterling wine reviews.
Wine Tasting Experiences: Signature Winery Tour, Silver Experience, Platnium Experience + can take large groups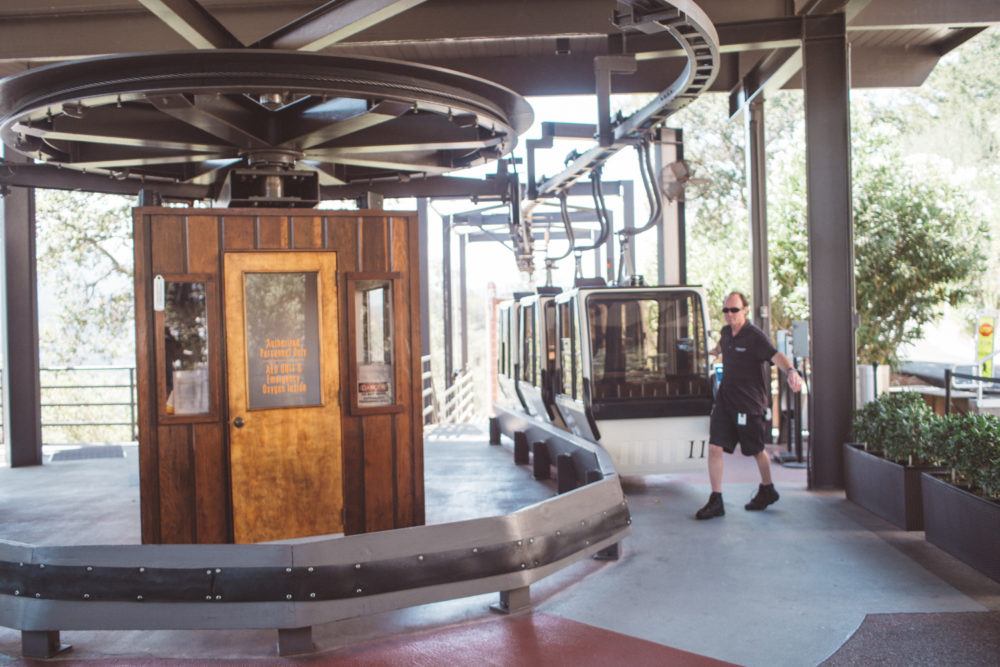 We treated ourselves to the Silver Experience and I highly recommend you do this as well. After our aerial tram ride and a glass of wine looking at those views, we walked up to the main tasting room. This room is tucked among towering trees and has indoor and outdoor seating.
Since it was a nice day, we opted to sit outside on the patio. With a nice breeze and the air smelling like spruce, we nibbled on a cheese plate and started tasting wine! Whenever there's a chance to wine taste outside with a great cheese spread, I'm in. I forgot to write down our exact wines but I believe we tried a Sterling Chardonnay and Sterling Cabernet Sauvignon at this sitting.
But, after the tasting on the patio, that wasn't it. The real fun was just about to begin.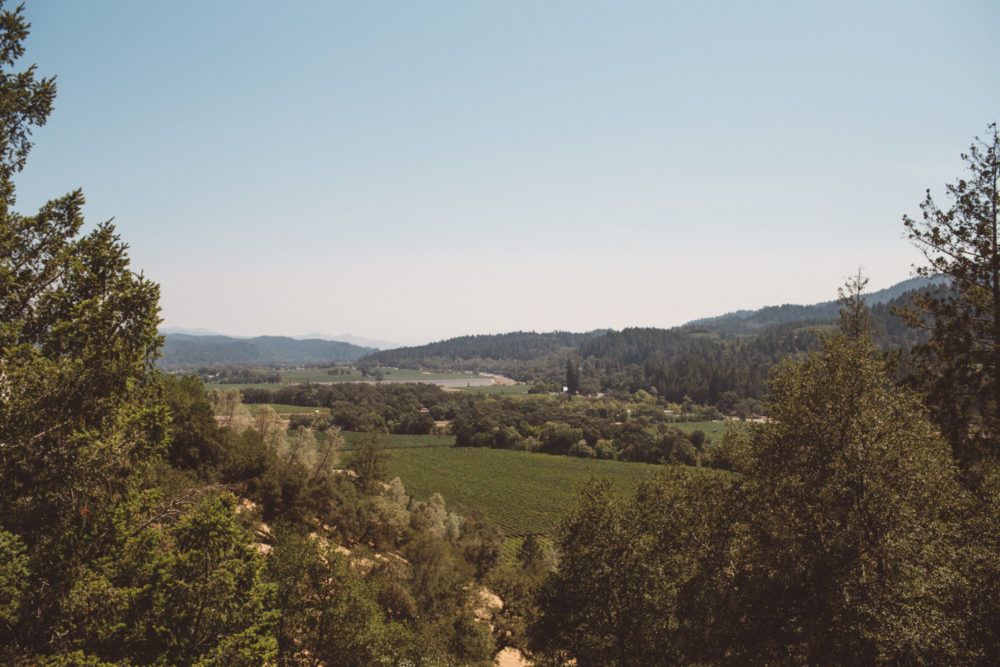 Our end goal was the South View Terrace, but first, a self- guided tour throughout the property that of course, includes more wine. Since we were visiting on a weekday, it was fairly empty which allowed us to really soak in the beauty of this property without us being rushed for time.
With a little site map and signs to follow for the tasting tour, we walked around various points and sipped on more wine, ending at the stunning terrace. From here, you can see the whole valley. The view is breathtaking. You can even spot the Napa castle winery on the neighboring hillside, which really adds to the whole "Europe" vibe.
Here you get one find a tasting, but if you're craving more (which you probably will because this terrace is just stunning!) you can purchase extra. Of all the Calistoga wineries, this totally has the best view. Make sure to stop by here on your next Calistoga wine tasting trip!
Looking for a Sterling winery coupon? You can sometimes score 2-for-1 tastings or other discounts on Groupon!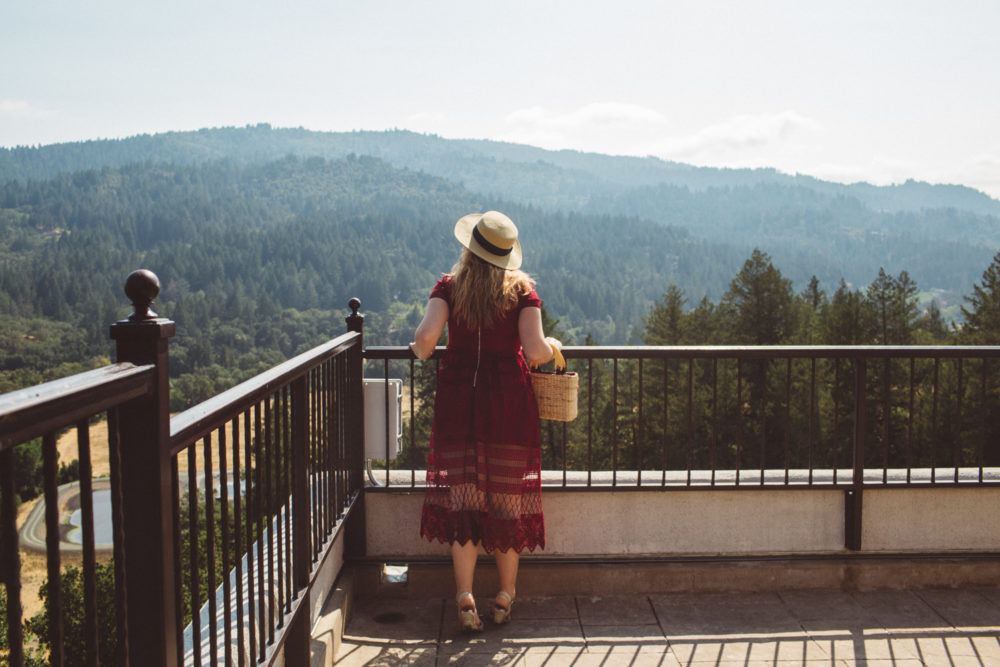 Got questions? Leave a comment below or DM me on Instagram @thewhimsysoul and I'll be happy to help!
Other Posts You May Like
72 Hours Calistoga Weekend Guide: All the Best Things To Do/Eat/Stay!
Silverado Trail Wine Tasting Guide: Which Wineries Worth A Visit
You'll Love These Cute Calisotga Bungalows!
Inside the Solage Spa in Calistoga: Luxury in Napa Valley