I recently turned 29, and I'm feeling really good about it ✨There's a lot of phases to life, and late twenties – early thirties (in my opinion) is really a time to really ease into who you are. For me, that means all aspects of life including style.
One of my goals is to minimize my wardrobe with timeless and sustainable pieces. I want to invest in solid pieces that I can interchange for different looks and wear for years to come!
Huge shout out to Kara for giving me a place to share my thoughts and patience as I go through a rather hectic time in my life. (This Quince review is a long time coming!)
I wouldn't necessarily call myself super fashionable. I dress for comfort (first and foremost) and confidence. I want to feel good about how I present myself so I can be the best version of me.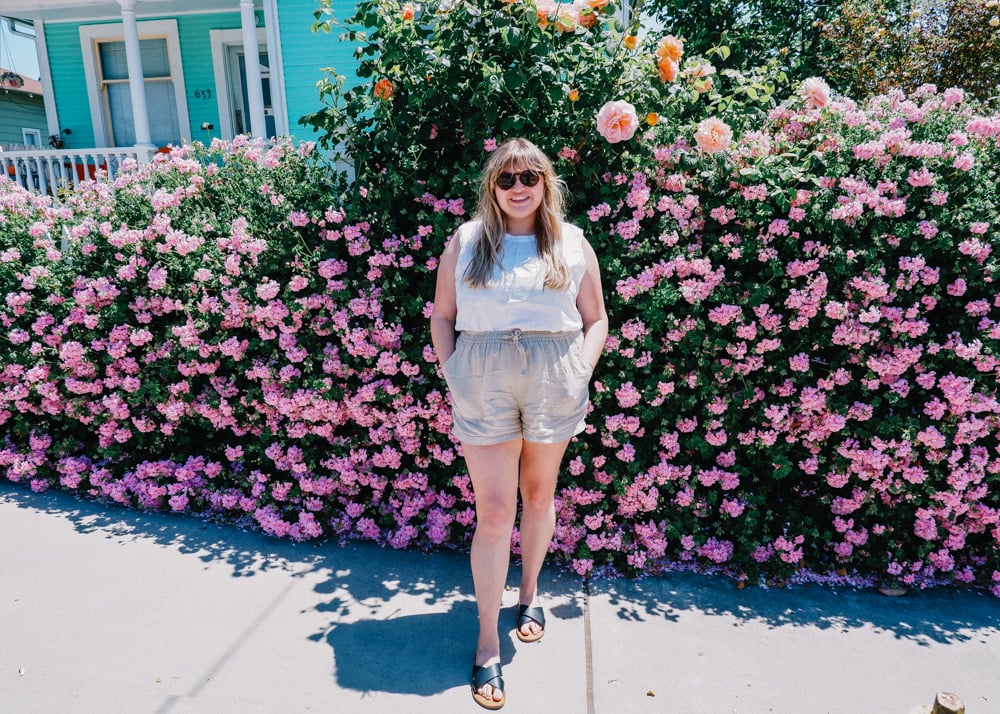 What Is Quince Clothing?
One thing I've come to embrace recently: linen. It's on the top of my summer wardrobe list! However, high quality linen can be pricey.
I'm willing to spend a little more these days on quality clothing, but Quince really piqued my interest for its claim for "high quality essentials, radically low prices." (And the One Quince Instagram ads got me!)
Other textiles Quince clothing is known for are: washable stretch silk (this washable silk blouse is super cute), cashmere (the $50 100% cashmere sweater is their claim to fame!) and Italian leather bags.
They also sell home goods like linen bedding, towels and rugs!
On top of that, Quince is committed to sustainability, and partners with factories who pay their workers fairly and do their best to be eco-friendly.
Quince was founded with the mission to make high quality essential pieces of clothing (think timeless basics like tees, pants, sweaters etc.) at an affordable price.
Their values are simple: quality, sustainability and affordability. Similar to Girlfriend Collective, they utilize a "factory direct model" which means they ship directly from their ethical factories to you. This helps to reduce the carbon footprint.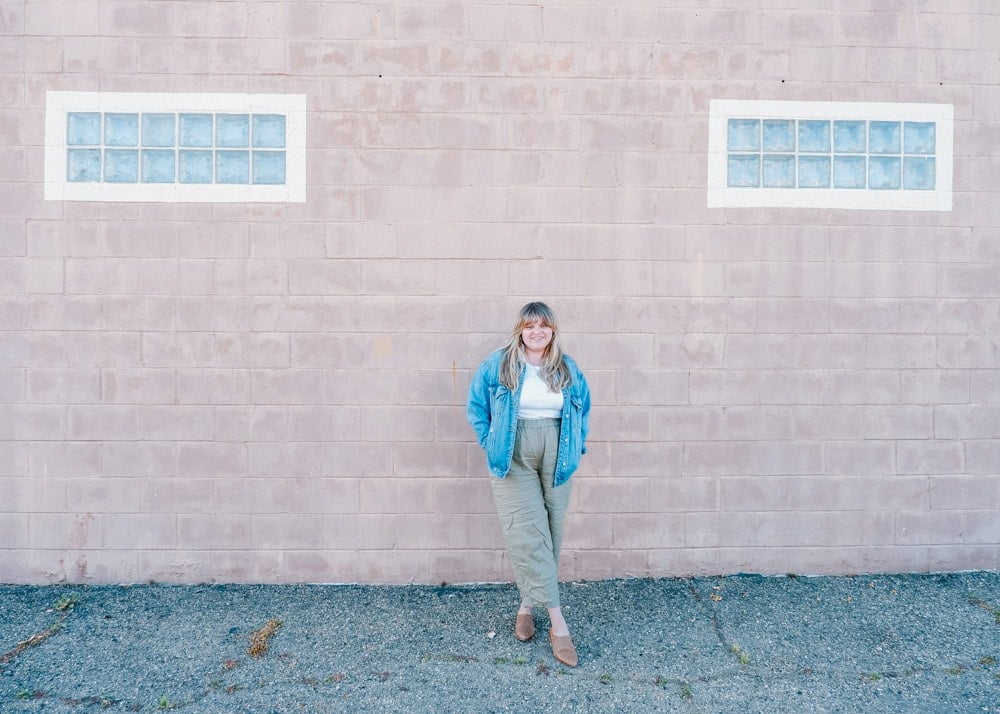 What I Liked About Quince
All of that to say, I really loved the idea of Quince, solely for its ethics and sustainability efforts. Plus it fits seamlessly into my plans for building a solid wardrobe with its classic styles! But was it too good to be true?
My primary concerns were sizing, texture (how did it feel to touch) and durability. I've been wearing my pieces for over 2 months now, and I'm happy to report that Quince won me over (with some remaining concerns, but I'll get into that later).
Here's a detailed overview of each piece I got, and my thoughts on it.
100% European Linen Long Sleeve Shirt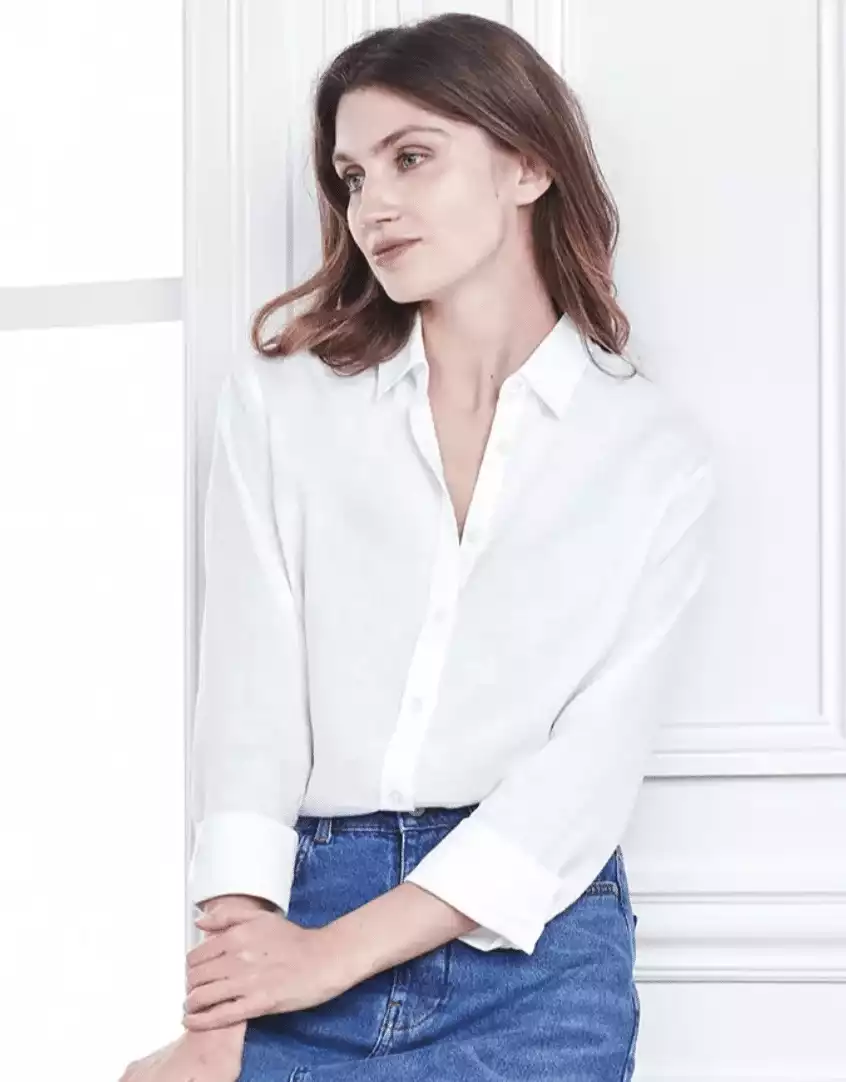 I've been searching for the "perfect" long white sleeve button down for too long. I have a couple in my closet, but neither quite hit the mark. So I was anxious to try the linen button down from Quince.
Happy to say, I've finally found "the one." I will be wearing this ALL summer. I love throwing it on over a tank to add a little something, but mostly to protect my skin from sunburn. Functionality in clothes is another key thing for me!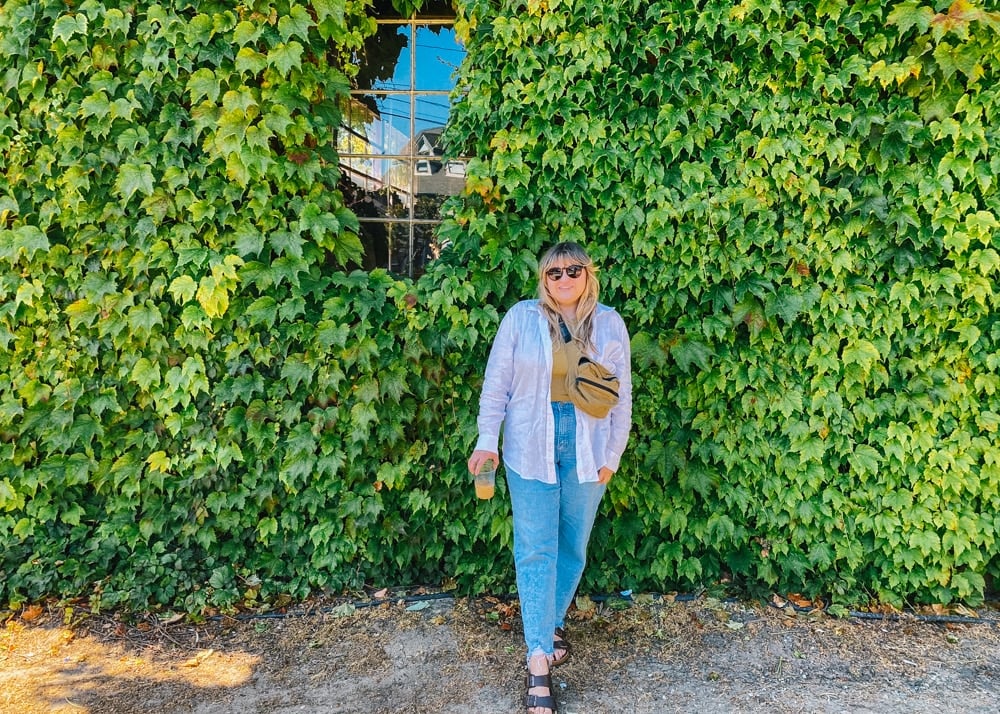 It's super breathable so I don't have to worry about being too hot. Just a light cover up, and I currently have my eye on the Washed Olive color too!
100% European Linen Pants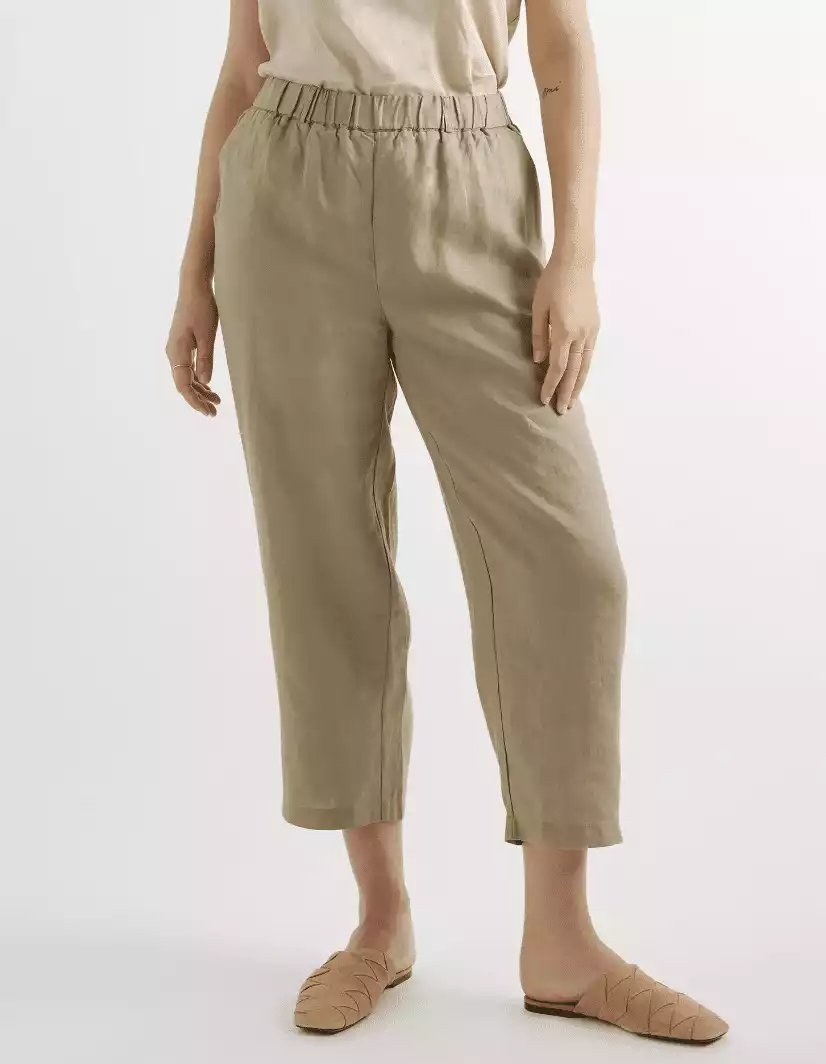 I have been wearing the Quince European Linen Pants nonstop! So much so, I think I need them in another color. It's already part of my summer capsule wardrobe.
As someone who works from home, I CANNOT get myself to wear jeans everyday. Usually my go to is leggings, but these feel a little dressier and much cooler for the summer.
My primary concern when ordering was size, and where the elastic waistband hit.
I prefer a high waist fit (Gen Z will never change my mind on this!), and I wasn't sure if it would fit comfortably around my waist.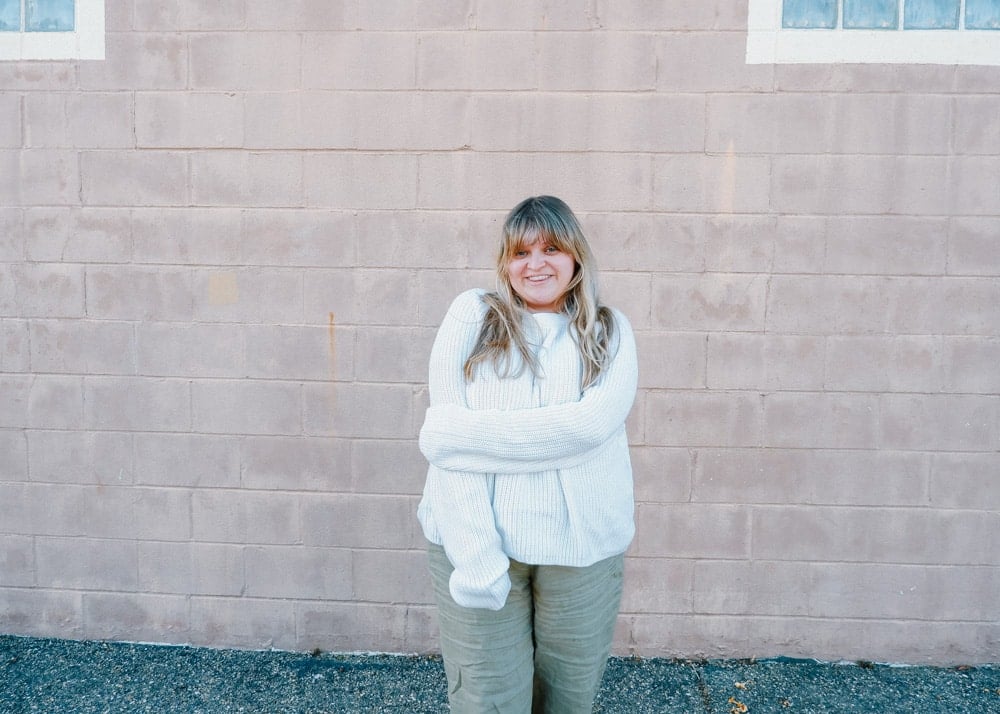 Luckily I have a short torso or these would likely fit a bit lower than the high rise I love, so keep that in mind if you're ordering! Just keeping this One Quince clothing review honest.
100% Organic Cotton Fisherman Crew Sweater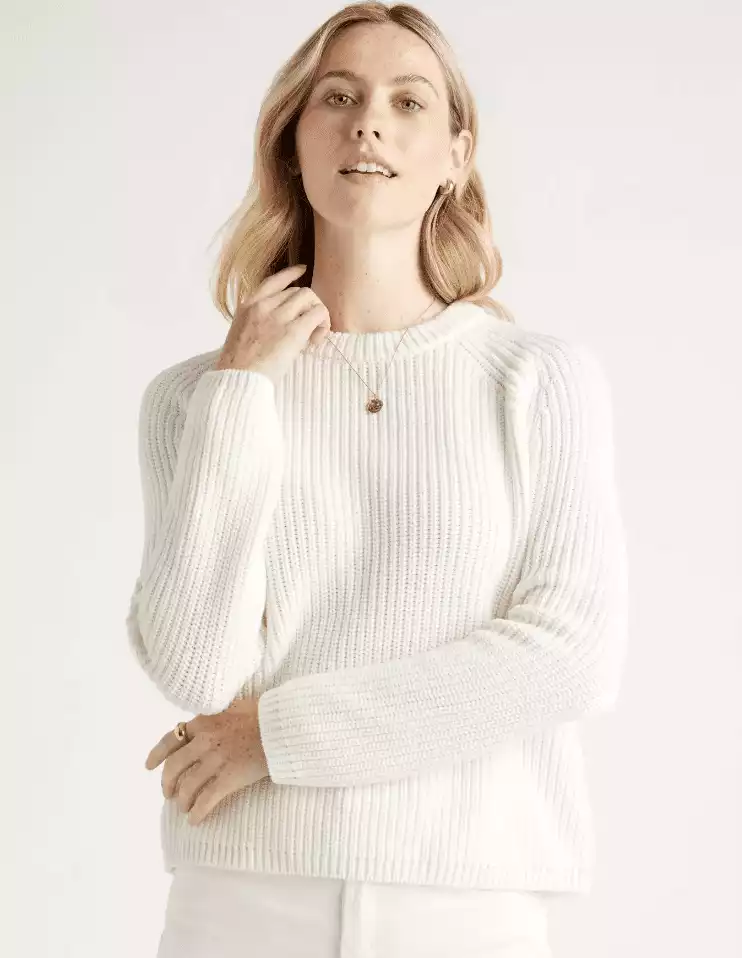 I know you're asking yourself… a sweater for summer?! Why not the cashmere tee instead?
And hear me out, first, I got it in March, and I live in an area where the temperatures drop to 60 degrees or less every night in the summer. It's also a great pick for cozy season starting in November through the winter.
I absolutely love this sweater. My only complaint is that I wished I sized down. It definitely has an oversized feel, and I prefer something that fits a bit more snug. I also have a short torso and shorter arms, which might be why it's big.
It's super easy to throw over a t-shirt and jeans, or I paired it with the linen pants a lot. I like the rib detailing, and how soft it is. I love a pullover too, but have my eye on Quince Organic Cotton Oversized Cardigan!
100% European Linen Shorts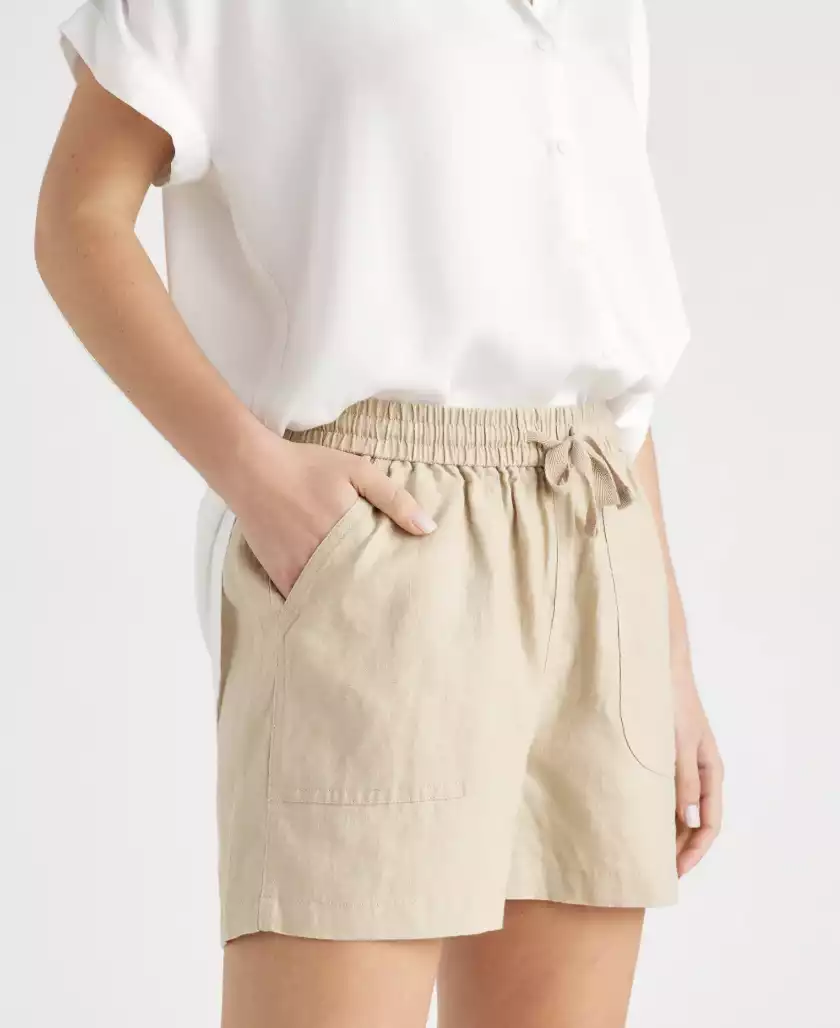 Kara and I have talked about this at length, but I'm a shorts gal. I love wearing shorts in the summer, while Kara is fully a dress gal. During my trip to Portugal last Fall, I ate my words. Dresses are KEY for travel (paired with a good pair of undershorts) to avoid chafing.
That won't stop me from wearing shorts when I know I'm not walking around too much… And these linen shorts are so comfy. I wore them on a recent trip to Marfa, Texas. I think the soft, breathable material really helps with the chafing issue too.
I love them because they're super lightweight, and easy to roll up for packing! I'm a super light packer – I always try to pack the least amount possible, and these take up very little space.
100% European Linen Tank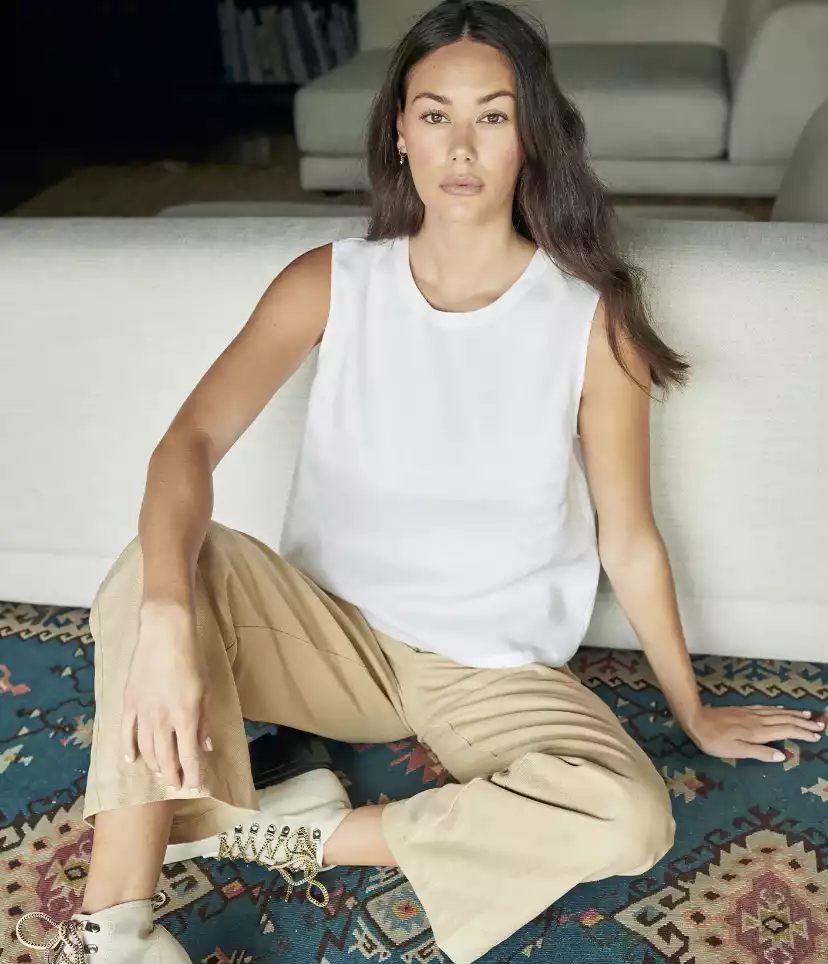 This linen tank was my least favorite purchase. It hit the mark in regards to durability and how it feels on the skin. The fit is what I struggled with. I'm big chested, and this just doesn't work for my shape (in my opinion). I'm still keeping it because I found I can make it work tucked into jeans or the above linen pants and shorts.
Other Quince Items On My Wish List
I'm still building up my "basics" in my wardrobe, and I think Quince has some good staples. I'm really happy with my first order, and the Quince reviews weren't lying! Based on my good experience, these are the Quince products that I'm considering purchasing next: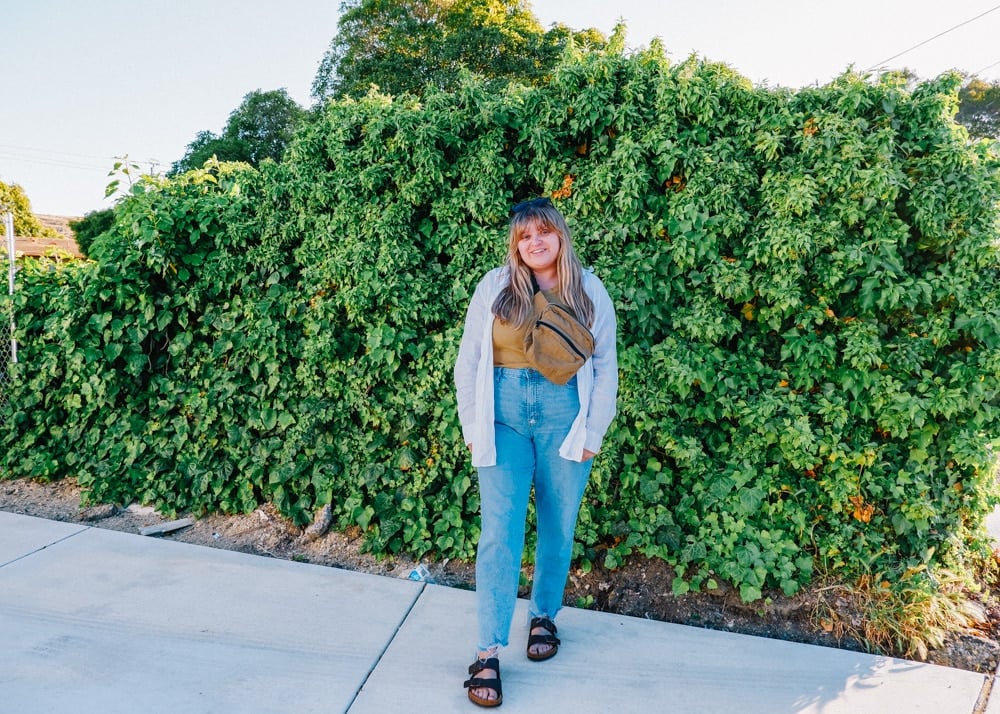 What I Didn't Love About Quince
My only issue with Quince is the lack of size inclusivity. They only go up to an XL – which is what I wear. I was REALLY nervous nothing was going to fit, and this review would have been very different.
That said, I know many people don't fit within the available size range. And when you say things like, "Because everyone deserves to fill their life with the finer things." Or "Everyone should have access to nice things."
While these are geared towards price point/affordability, I still think it's hypocritical (one of my biggest pet peeves) that it excludes a lot of people solely because of lack of sizing above an XL.
I really hope Quince changes this in the future! All us plus size and curvy girls deserve amazing pieces like these.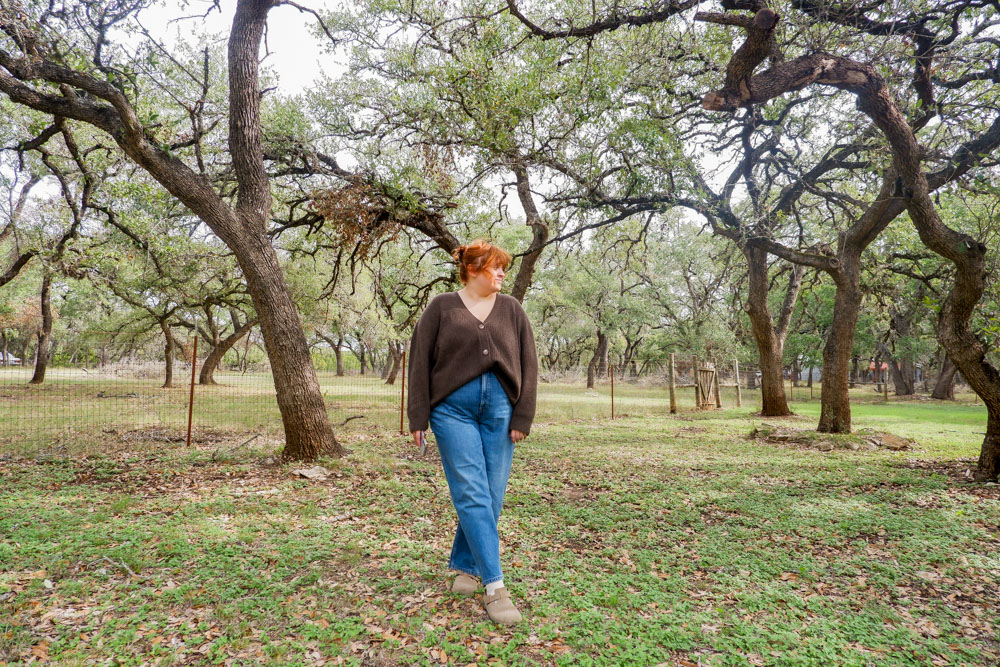 Is Quince Worth It? The Final Verdict
All that to say, my final verdict (if you're within the size range), Quince is worth it. I have been wearing my pieces nonstop. I've washed them (hung dry!) and they've passed all my tests. I was even able to get stains out pretty easily!
I will definitely be purchasing more from them in the future, and recommend to anyone who is looking to buy from them. I really like how each product has a breakdown of costs, and a comparison to other high quality brands like Everlane, Faherty and Aritizia.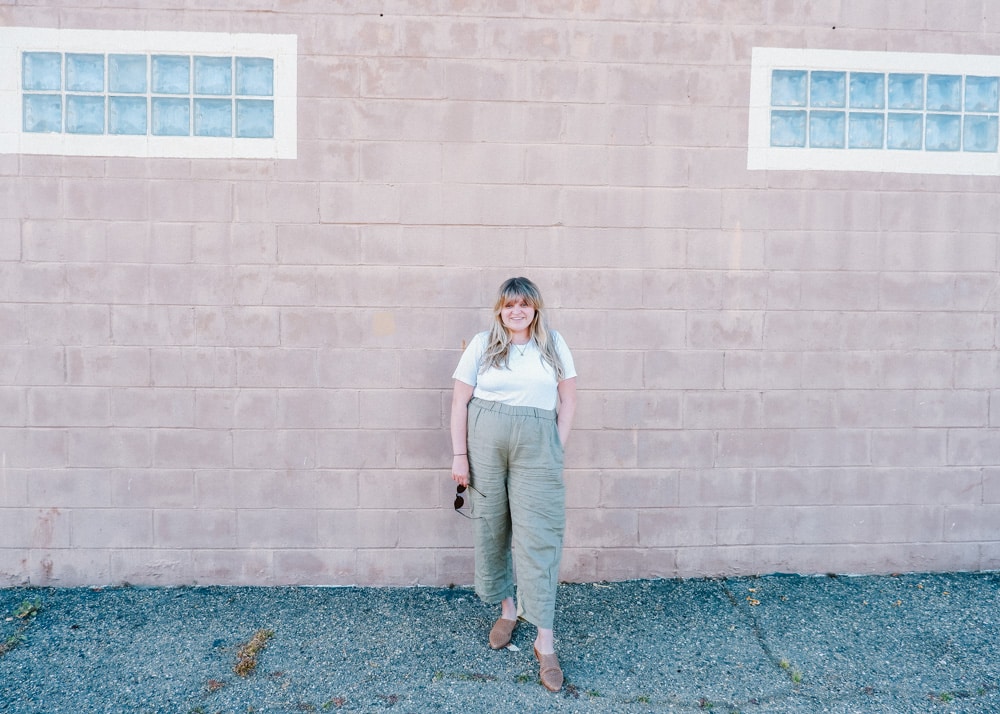 This transparency is definitely missing in many of the most popular brands, and much appreciated to understand exactly what I'm paying for. Which begs the question, "how does Quince keep prices low?"
How Quince Maintains Affordable Prices
It's really simple actually. There's no middle man! They avoid expenses that typical retailers take on like sourcing agents, warehousing, wholesaling, distribution and storefront retail. It goes straight from their factory to your door.
Quince is also working towards 100% compostable packing with zero virgin plastic. I love companies who love the earth. That's a big contributor to how I choose clothing these days.
I'm trying to avoid fast fashion when I can, and buy from places that make an effort to be sustainable and eco-friendly. Even if that means a higher price tag!
That makes Quince a win-win. Lower prices and quality products. If you've read this far, I appreciate it! My first "fashion" review and here's a quick round up of how I'm styling my Quince pieces this summer!
How I'm Styling A White Linen Button Down This Summer
You already know this if you read my Ultimate Paris Packing List, but I like a simple formula when it comes to creating outfits. Especially when I travel, and I'm trying to simplify when I'm at home too!
So my white linen button down look is simple: pants/shorts, tank/tee and pair of slip on sandals or sneakers. Here's a few of my fave combinations I've styled recently (and you've seen throughout this article)!
I love how interchangeable everything is! I try to only purchase neutral colors because I love neutral colors (sorry, Kara!) and it makes it easier to pair with other things.
When I want to add a splash of color or try a new trend, I rent from Nuuly. I pause it often and save for travel/special occasions or when I'm bored with my clothes, especially now that they're upping the price!
Why I'm Loving Linen
Am I the only one who associated linen with older women that love gardening and cults? Please don't judge me or read too much into that. I'm not sure if it's the Coastal Grandmother trend or nearing my thirties, but I'm thriving in linen.
It started last year when I was looking for a light cover up for my summer clothes, and rented this brown gauze button up from Nuuly. It became my absolute favorite item in my closet (yes, I bought it!) and that's what started my hunt for the perfect white linen button up.
Linen is timeless, perfectly cool and breathable for summer, and helps protect me from the sun! So I'm now a fully converted linen lover if you will.
One Word: Versatility
Three things to know about me: I work from home (and coffee shops), I fully embrace comfort and functionality over style (no frills!) and I love to travel. All of which contribute to my style preferences for versatility.
Quince Clothing Review Frequently Asked Questions
Where is Quince Clothing Located?
They are located in San Francisco, which happens to also be the HQ of Whimsy Soul! We love how they are local to us.
Is Quince clothing ethical?
Quince puts sustainability at its core and uses materials that pass the Global Recycle Standard. They also reduce carbon foot print by cutting out the middle man on delivery. They lack a full breakdown of sustainability practices on their website, but they are doing a pretty good job.
Who owns Quince clothing?
Sid Gupta Sid Gupta is the Co-Founder & CEO at Quince.
Does Quince Do Returns?
Rest assured, if something doesn't fit, you can easily return it within 30 days and get a refund. Our editor, Kara, had to a return a pair of Quince pants and didn't encounter any issues at all during the process of returning to Quince online. Yay!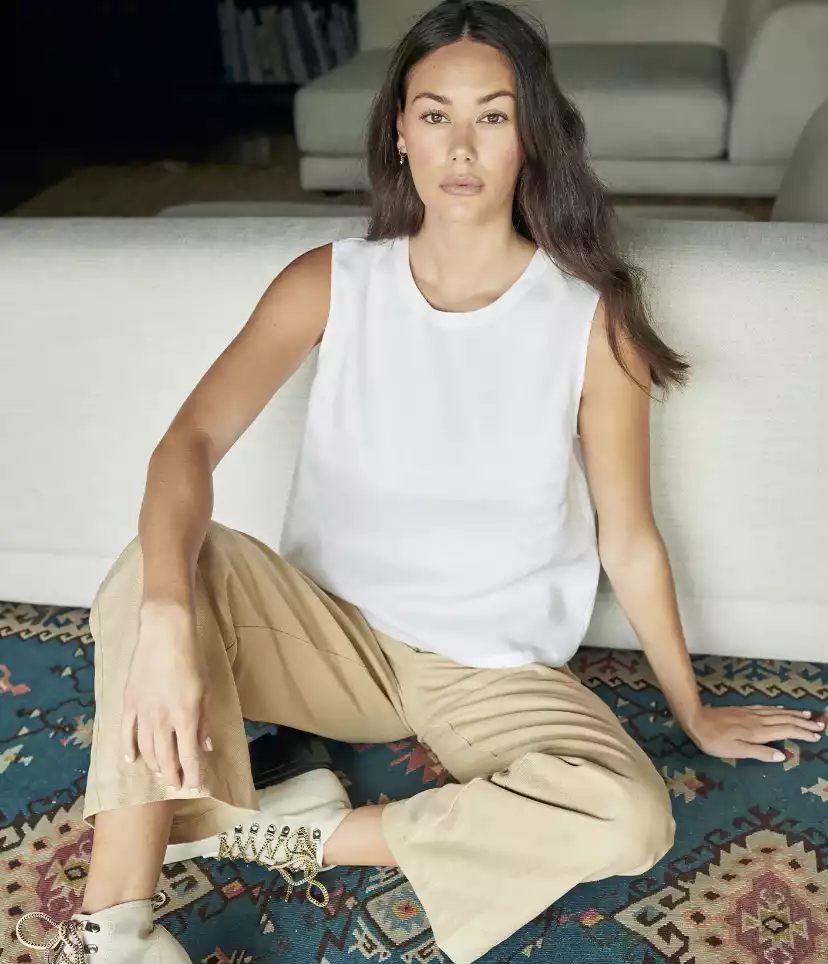 I want something I can wear at home, a coffee shop and exploring a new city without sacrificing comfort. That doesn't mean I don't want to look cute! So these pieces from Quince really hit the mark and are really good quality.
I have some other brands I want to try with similar values, so look out for more reviews in the future. If you have any questions about Quince, let me know in the comments or DM me on Instagram (@taylormgrantham) and I'll do my best to answer!
Got your own reviews of Quince clothing to add? Drop a comment below. Or if you have any recommendations for brands, clothes, shoes or styles I should invest in for my nearly thirty style goals, please, please, please reach out!
And, find more product reviews on our Saw It On Social tab where we review brands you see on social media.