The longest day of the year calls for a tasty and refreshing evening cocktail! This past weekend was the Summer Solstice and we were craving a cold, summery drink to celebrate.
Enter: this tasty Summer Solstice Limeade Spritzer cocktail using botanical gin, limes, limeade and mint! It's basically summer in a glass.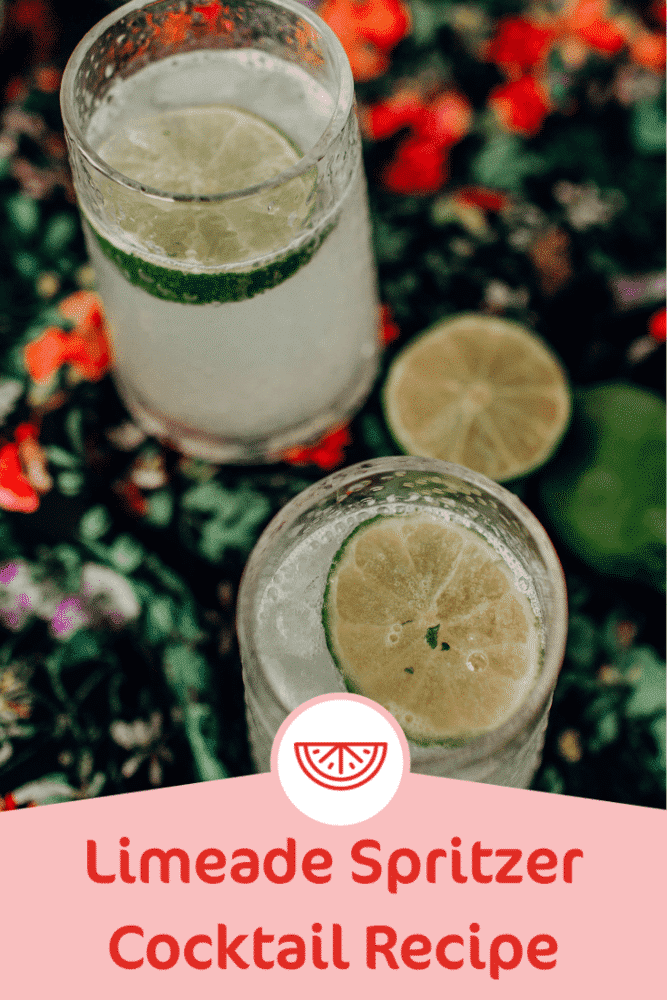 My new favorite hobby is picking up different sodas and waters at Trader Joe's and trying to make cocktails with them. Since it's summer, and limeade was my favorite summer drink growing up, I wanted to try their Sparkling Limeade.
I honestly think this sparkling soda would pair really well with vodka or tequila as well, but for this limeade spritzer, we went with a botanical gin. Since starting our cocktail craze during quarantine, we've been keeping homemade simple syrup on hand in the fridge at all times. It's easy to make: just equal parts sugar and water, and it lasts for a long time.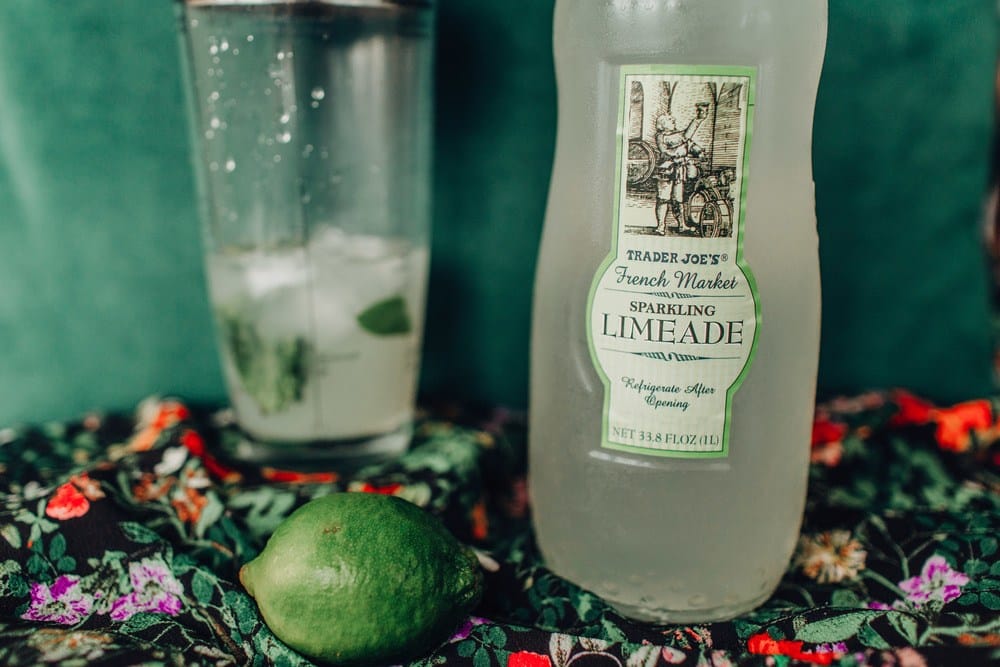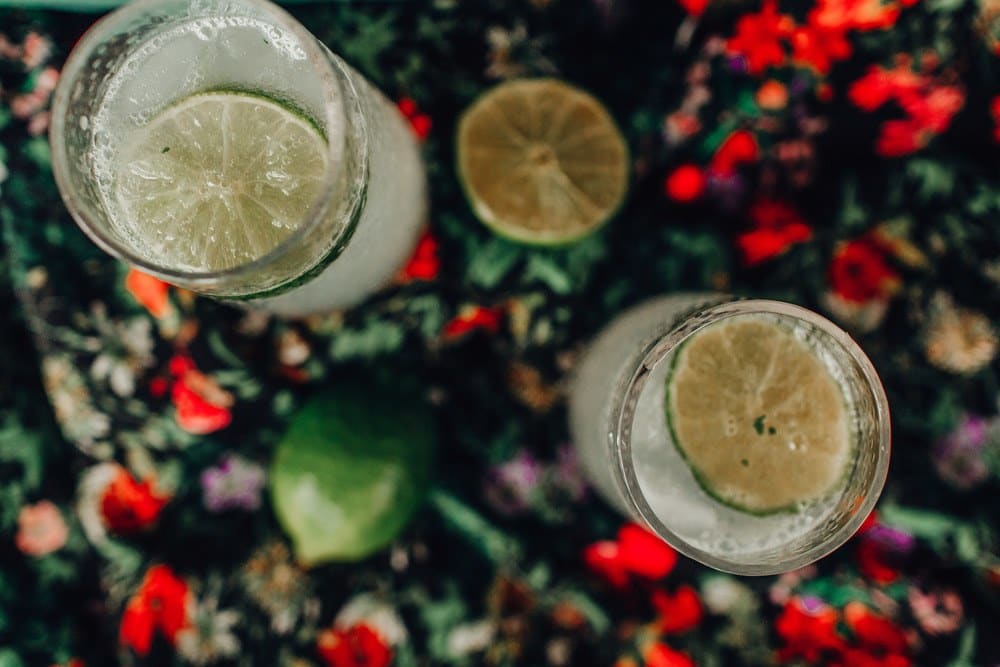 Making this spritzer is quick. You just mix the simple syrup, gin, lime juice, mint leaves and ice cubs together in a cocktail shaker. Then shake until they mix well and serve in a glass (fill about half full.) Then you top with the sparkling limeade! Don't add the limeade into the cocktail shaker because it WILL fizz over. You can top with a lime slice or a fresh mint leaf, or even more ice if it's not cold enough for you.
This cocktail drinks really well on its own but pairs perfectly with a summer watermelon salad, grilled salmon and corn on the cob.
Here's the full recipe: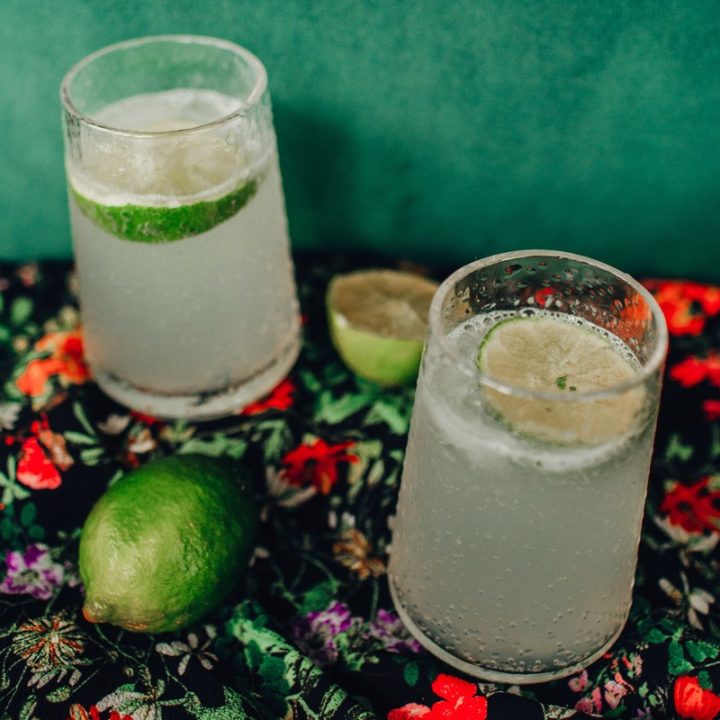 Summer Solstice Limeade Spritzer
This tasty Summer Solstice Limeade Spritzer cocktail using botanical gin, limes, sparkling limeade and mint! It's basically summer in a glass. 
Ingredients
2 shots botanical gin
5 fresh mint leaves
1 fresh lime (squeezed for lime juice)
1 shot simple syrup
Ice cubes
Trader Joe's sparkling limeade to top
+
1 cup Water + 1 cup Sugar (for batch simple syrup)
Instructions
How To Make Simple Syrup
First, make the simple syrup. We always make a big batch and keep some in our fridge for cocktails.
Mix sugar with water in a stovetop pan
Heat until the sugar dissolved then turn the heat down low and simmer for 5 minutes.
Remove & let cool before using in the cocktail

Summer Solstice Limeade Spritzer Recipe
First, make the simple syrup if you don't have it already made. Add 1 shot simple syrup to your cocktail shaker.
Squeeze the juice of 1 whole fresh lime into the shaker.
Add 2 shots gin (add another for a stronger cocktail)
Add about 5 fresh mint leaves
Add ice cubes and shake well!!
Pour the mixture into two cocktail glasses evenly. It should fill about half the glass.
Fill the glass with the Sparkling Limeade and BOOM! You got your cocktail!
You can garnish with a fresh mint leaf or a lime slice if you want.
Notes
If you made your simple syrup fresh and it hasn't cooled yet, you may need to add more ice cubes to the cocktail shaker OR add a couple to your glass.