We have Taco Tuesday weekly here. My husband, Robin, makes tortillas from scratch (one day I'll share that recipe!) so I always like to be in charge of the drink situation since he's busy slaving over those hand-rolled tortillas.
I've played around with the juices inside the cocktail (turns out pomelo doesn't work very well) in an effort to keep our Taco Tuesday interesting. But nothing really stuck until… I discovered chili salt. Keep reading for my Easy Chili Salt Margarita Recipe (To Elevate Your Taco Tuesday Night!)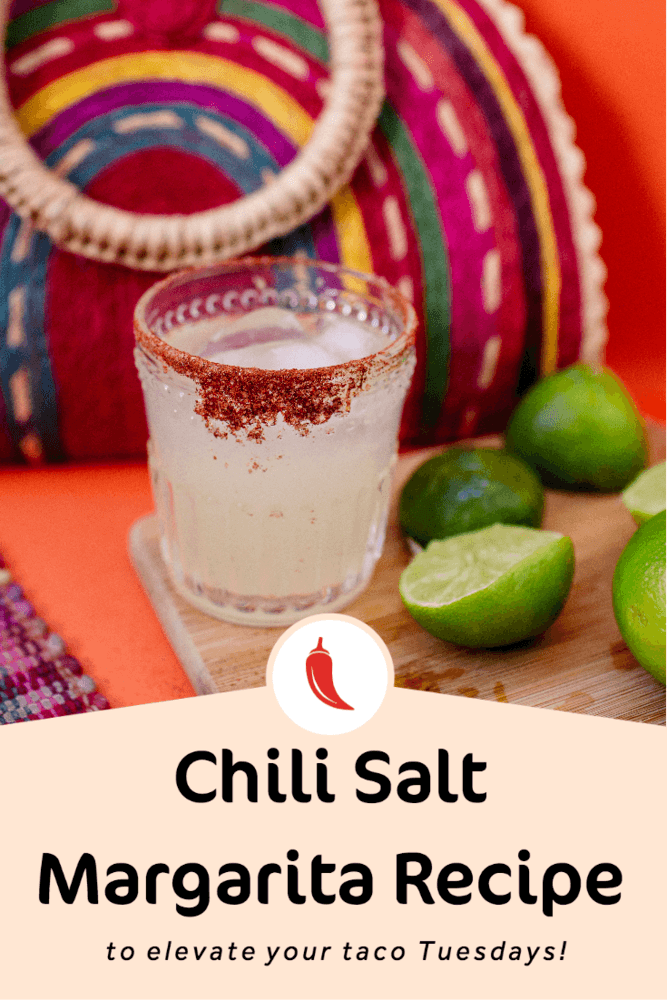 >> Got a question about this recipe that you need answered quickly? DM me on Instagram @thewhimsysoul and I'll be happy to help!
Recently I went on a trip to LA with some girlfriends to find all The Office filming locations (no, seriously, we flew down just to spend a day driving around the Valley nerding out.)
We spent the night in West Hollywood and went to dinner at a restaurant called Kassi Club (highly recommend, by the way, if you're in the area.) I ordered a margarita and the glass came lined with this fabulous chili salt and made my taste buds go "oooh, ahhh!!"
I have a habit of dining out and falling in love with a dish, then trying to recreate it at home. It doesn't always go as planned (we've had some major fails) but I instantly knew I needed to try making my own homemade chili salt for our next Taco Tuesday night.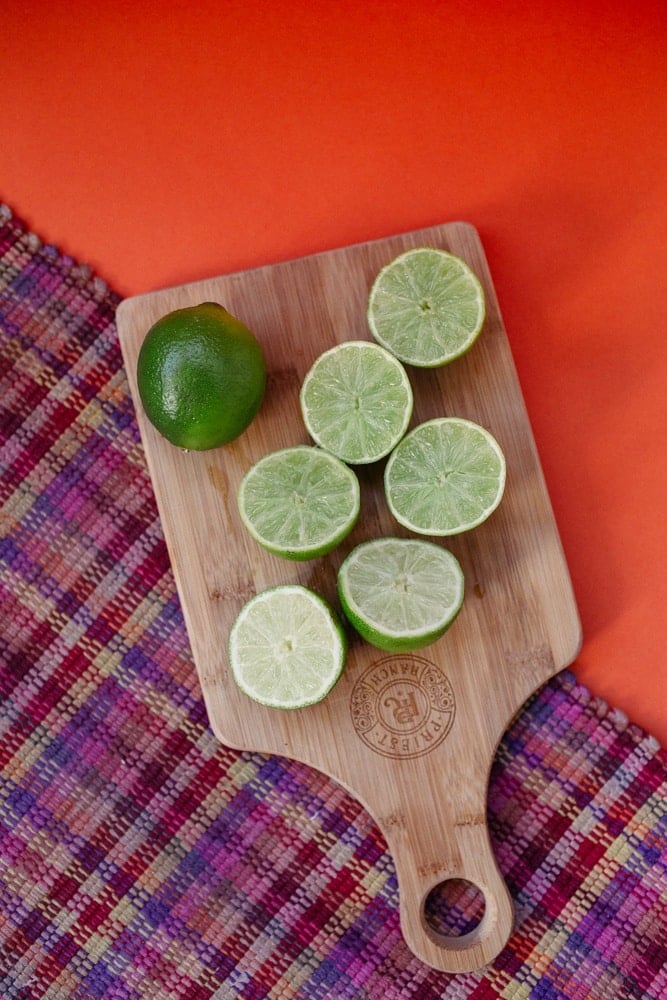 Turns out, it's actually pretty easy if you have the right spices. Some recipes I found online only call for chili powder and salt, but there's a secret ingredient that you simply MUST use for your salt to go from "good" to "oooh, ahhh!" level (I spill the beans on this ingredient in the recipe card at the end!)
Make the salt takes about 10 seconds to mix up. The key is remembering to line the rim of your glass. When we were making this cocktail Robin totally forgot and I made him pour it all back so we could line our glasses – ha!
Use a lime from your margarita mix (recipe below, too) and rub it on your glass. I actually chose to put the salt mostly on one side in a large chunk. It looks cool this way, but also helps you get enough salt for your whole cocktail (vs it all dissolving after a few sips.)
I hope this helps you elevate your Taco Tuesday, or any happy hour when you're making margaritas. I can't stress enough how easy yet tasty this chili salt hack is. It makes a margarita feel really special but takes almost no extra effort.
>> This recipe makes happy hour extra fun, but pairs really well with tacos and Mexican food.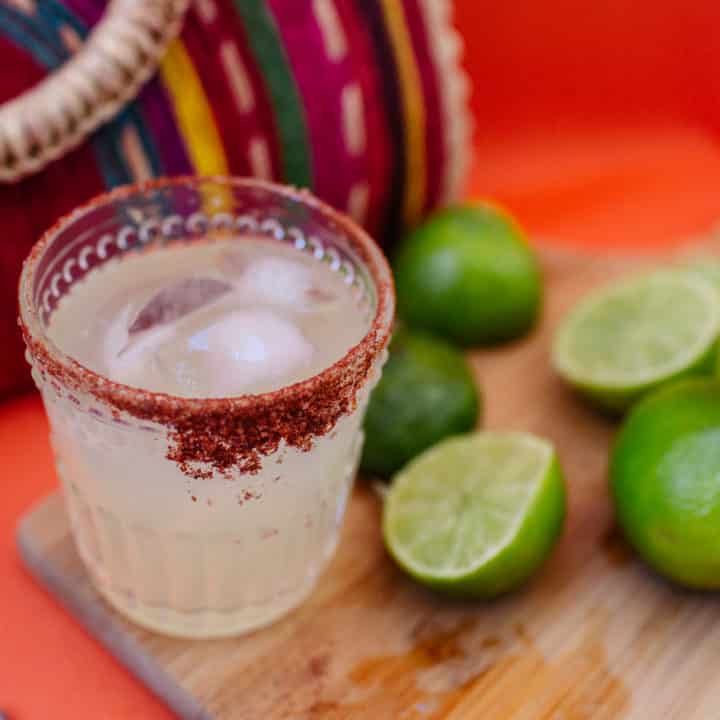 Easy Chili Salt Margarita Recipe (To Elevate Your Taco Tuesday Night!)
This easy chili salt (with a secret ingredient) takes 10 seconds to make, but turns any ordinary margarita into something extra special.
Ingredients
Tablespoon Kosher salt
Tablespoon Chili powder
Teaspoon Ancho Chili Powder
Half Teaspoon Smoked Paprika
2 Limes
3 oz Tequila (2 shots)
Tablespoon Simple Syrup
1.5 oz Triple Sec (1 shot)
Ice Cubes
Instructions
CHILI SALT
This step is easy! Mix salt, ancho powder, chili powder and paprika together in a bowl that's big enough to put your glass in later.
MARGARITA
1. Roll your limes! This helps release more juice. It sounds a bit gross, but using your foot to roll them is by far the easiest way to roll your citrus.
2. Juice your limes directly into your cocktail shaker. Fresh lime juice is the best for these (vs mixes.)
3. Add the tequila, Triple Sec and simple syrup. Shake vigorously
4. Use one of the juiced lime slices and rub the outside of your margarita glass.
5. Turn your glass upside down and place in your bowl of chili salt to line the rim of your glass with tasty AF salt!
6. Add a couple of ice cubes.
7. Pour your margarita mix into the glass, filling to the brim. Enjoy!
Notes
You can use Cointreau or Grand Marnier (which have higher alcohol content ) instead of Triple Sec if you want a strong cocktail.
Recommended Products
As an Amazon Associate and member of other affiliate programs, I earn from qualifying purchases.