Ahh, San Francisco with all your hills and views, it's hard to know where to look to find THE BEST view. You know, that one that makes you swoon with delight. So, to help you visitors or even locals out, I'm sharing where to find the best views of San Francisco (it was hard to narrow the list down, trust me!)

---
WHAT I'M WEARING
Strawberry Top // Jenny Lemon Necklace // Swell Caroline Starfish Ring // Swell Caroline Seashell Ring // Vintage Jeans // H&M Heels // Target
---
Land's End: Think old ruins meets forest meets ocean. Land's End is such a unique place that I love bringing visitors to. It's pictured here! For you fashionista's, I'm wearing this fab strawberry top by Jenny Lemons. She's local to San Francisco and block prints everything! It makes for unique and fun clothing. Shop my top here and the rest of her collection here.
Potrero Hill: Probably the most hilly neighborhood, Potrero Hill offers some wicked good views of the city. It's also home to some cute brunch spots, so visit while you're hungry! Learn more here.
Lombard Street: That classic curvy street you see in all the movies located in Russian Hill. While I love the view of the street from below, make sure to visit the top. I love the view of the Transamerica Building with the Bay Bridge and ocean behind it. You can also turn to your left to see more of the bay, like Alcatraz and Sausalito. Learn more here.
Twin Peaks: The tallest point in San Francisco and probably one of my favorite places to watch the sunset. It's always filled with people, but the vibe is more calming here. You'll be able to see sweeping views of the city, and most of the city from one point. San Francisco is only 7×7 miles long and this view lets you see it all! Learn more here.
Battery Point: If you have a car, drive over the Golden Gate Bridge (a view in itself!) and up the hill to the Battery lookout point. You'll get up close and personal with the bridge with a stunning view of the San Francisco skyline behind it. Parking can be tricky, so try to go right away in the morning to beat the traffic. Learn more here.
Treasure Island: Again, if you have a car, pop halfway over the Bay Bridge to Treasure Island. You'll find a beautiful view of the downtown San Francisco skyline waiting for you. Learn more here.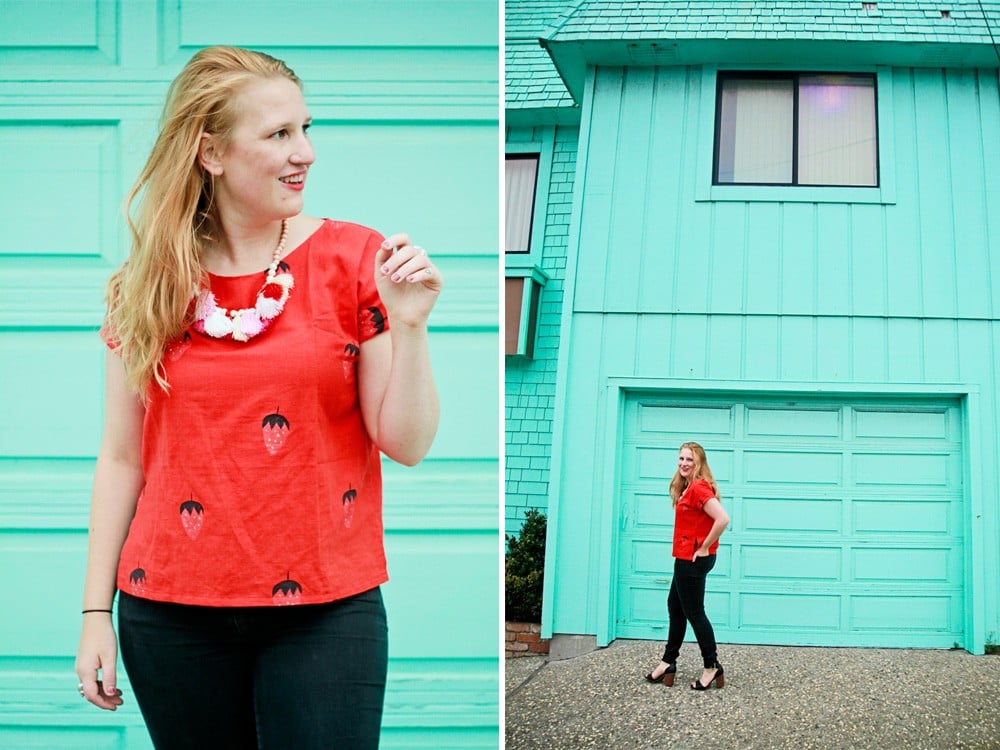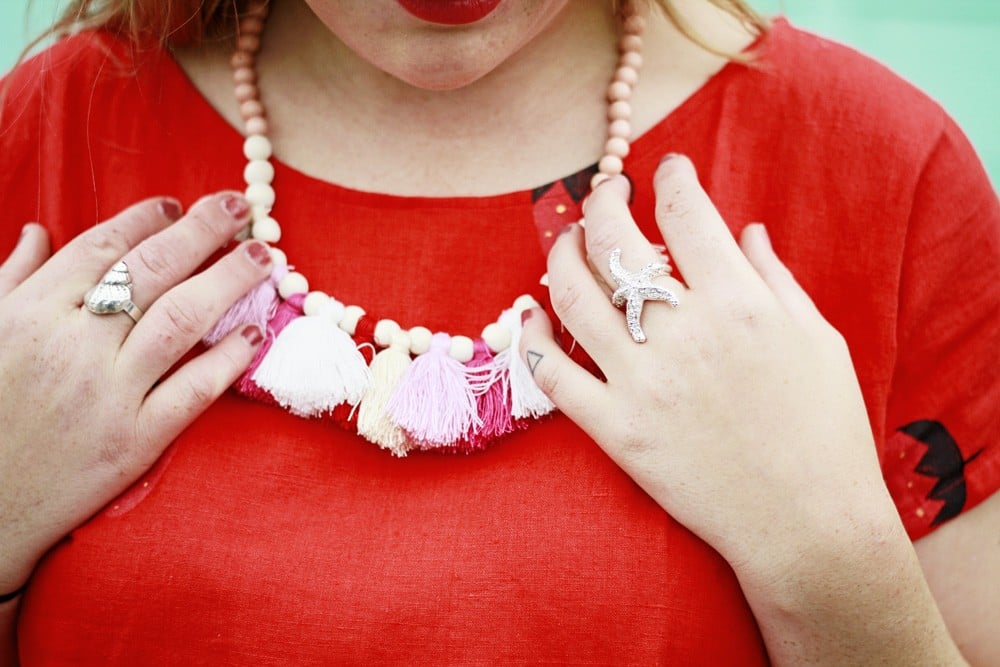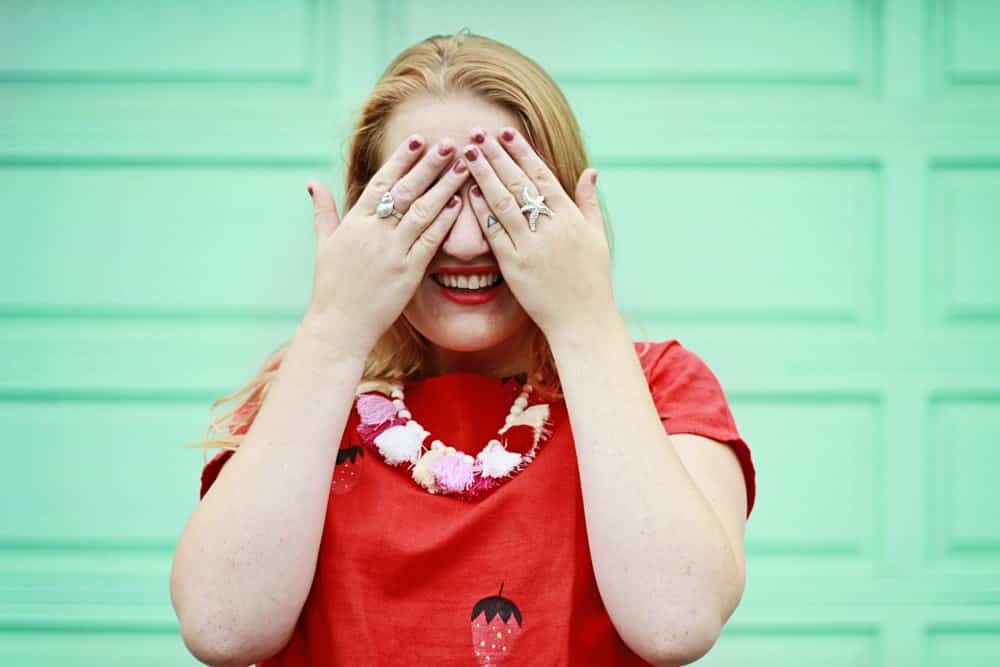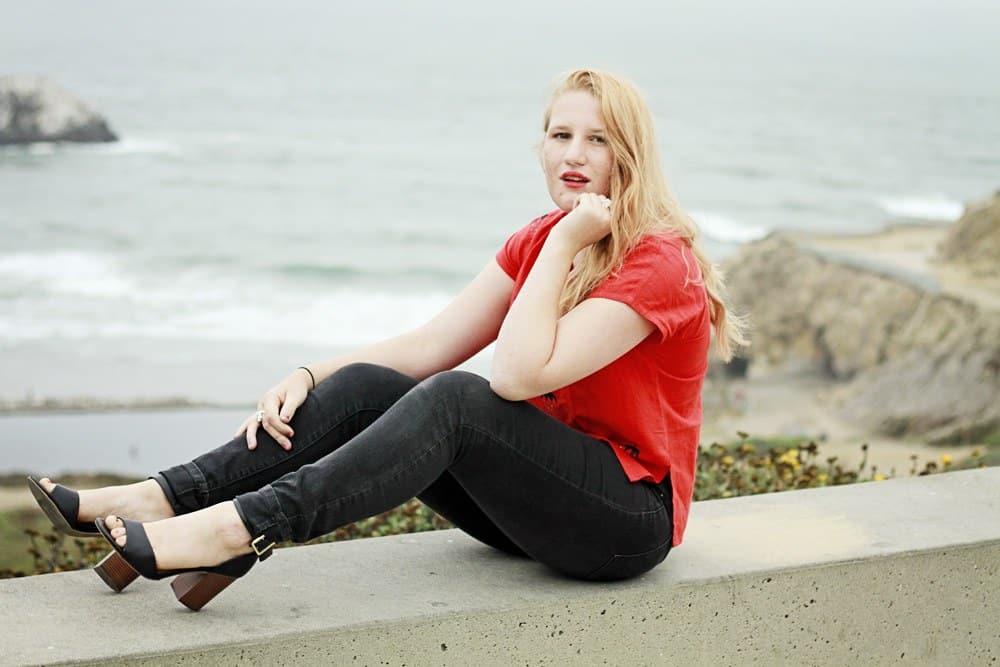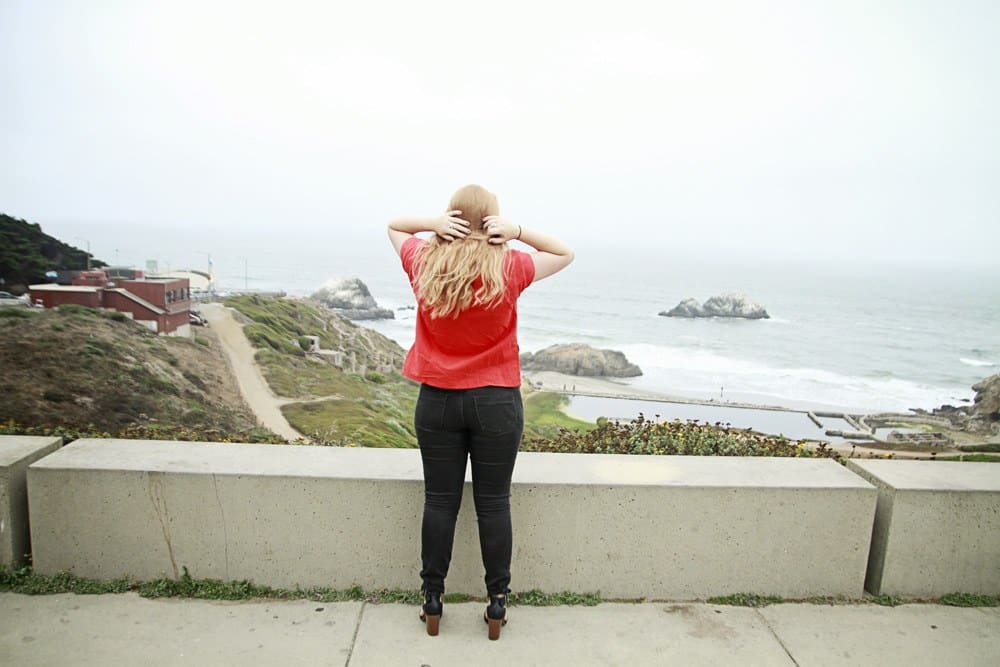 But, as you can imagine, almost everywhere will offer some sort of good view, even if it's just a row of colorful houses! And don't forget to check out Jenny Lemons for a fabulous top to wear while exploring San Francisco. Happy wandering!