I looked on at my calendar and realized Thanksgiving is just next week! Who else totally forgets major holidays sometimes? (Hopefully, I'm not the only one raising my hand!) Thanksgiving is celebrated differently for everyone but I know most people love to use the occasion to dress up a bit. Ever since my college years, Thanksgiving is usually the one time a year I see most of my family, so I'm always looking to dress up. Gotta show 'em I'm adulting correctly, right? But I also want to be comfy AF because I love eating a lot of food and drinking way too much wine on the holidays. If you are searching for the perfect last-minute Thanksgiving outfit, this is it, ladies!
Keep scrolling for more photos and links to everything I'm wearing plus some other Thanksgiving outfit ideas and fashion inspiration for this November!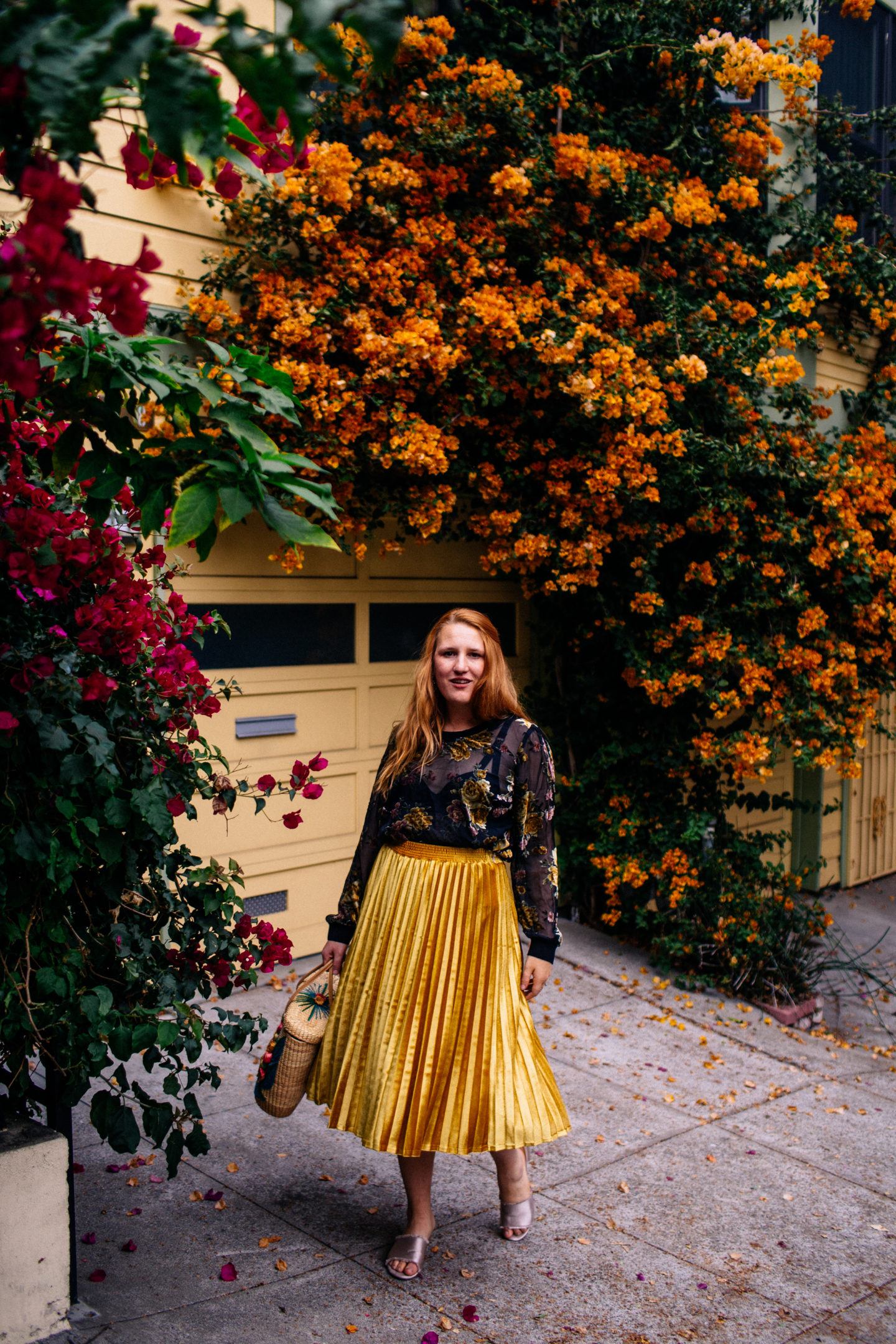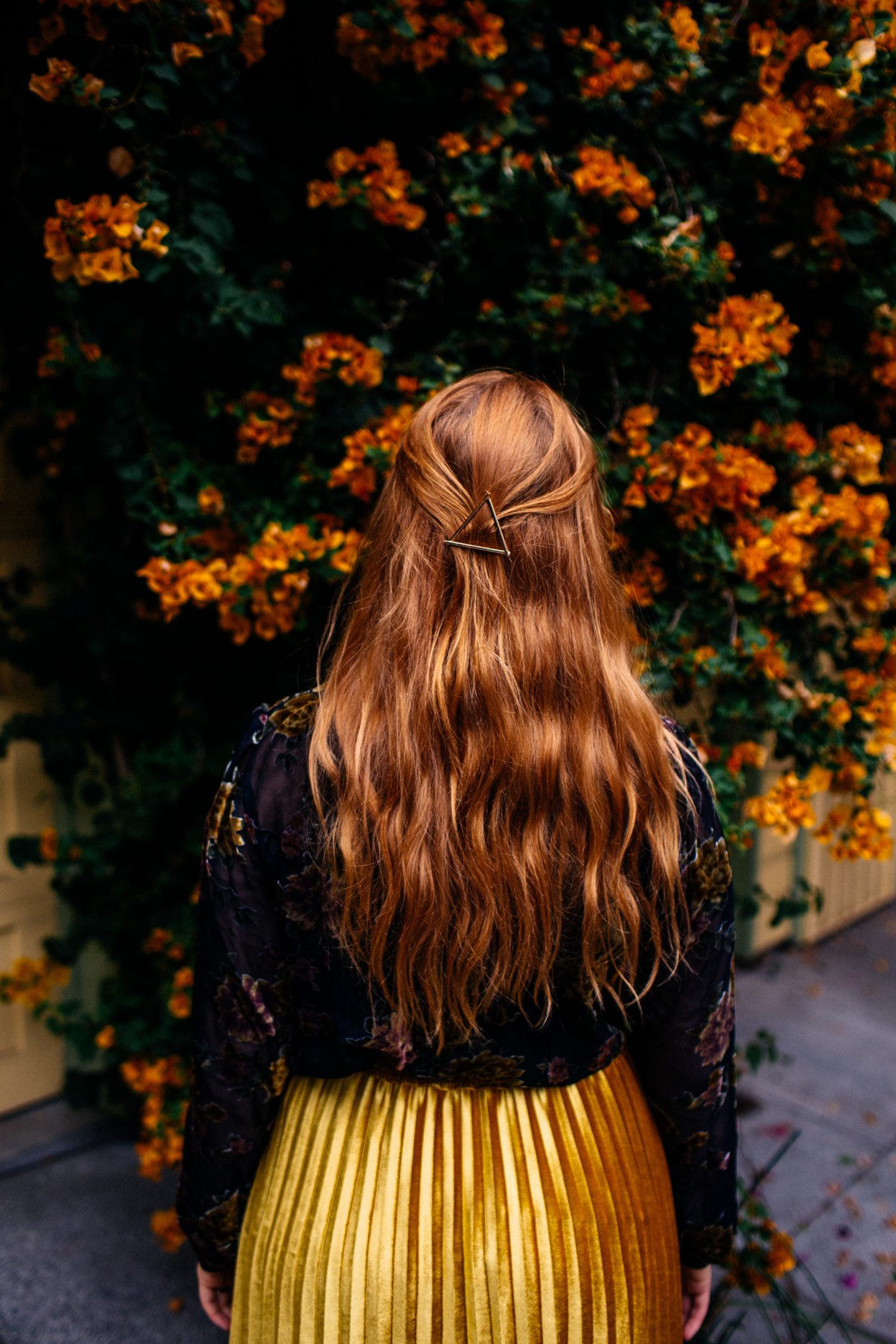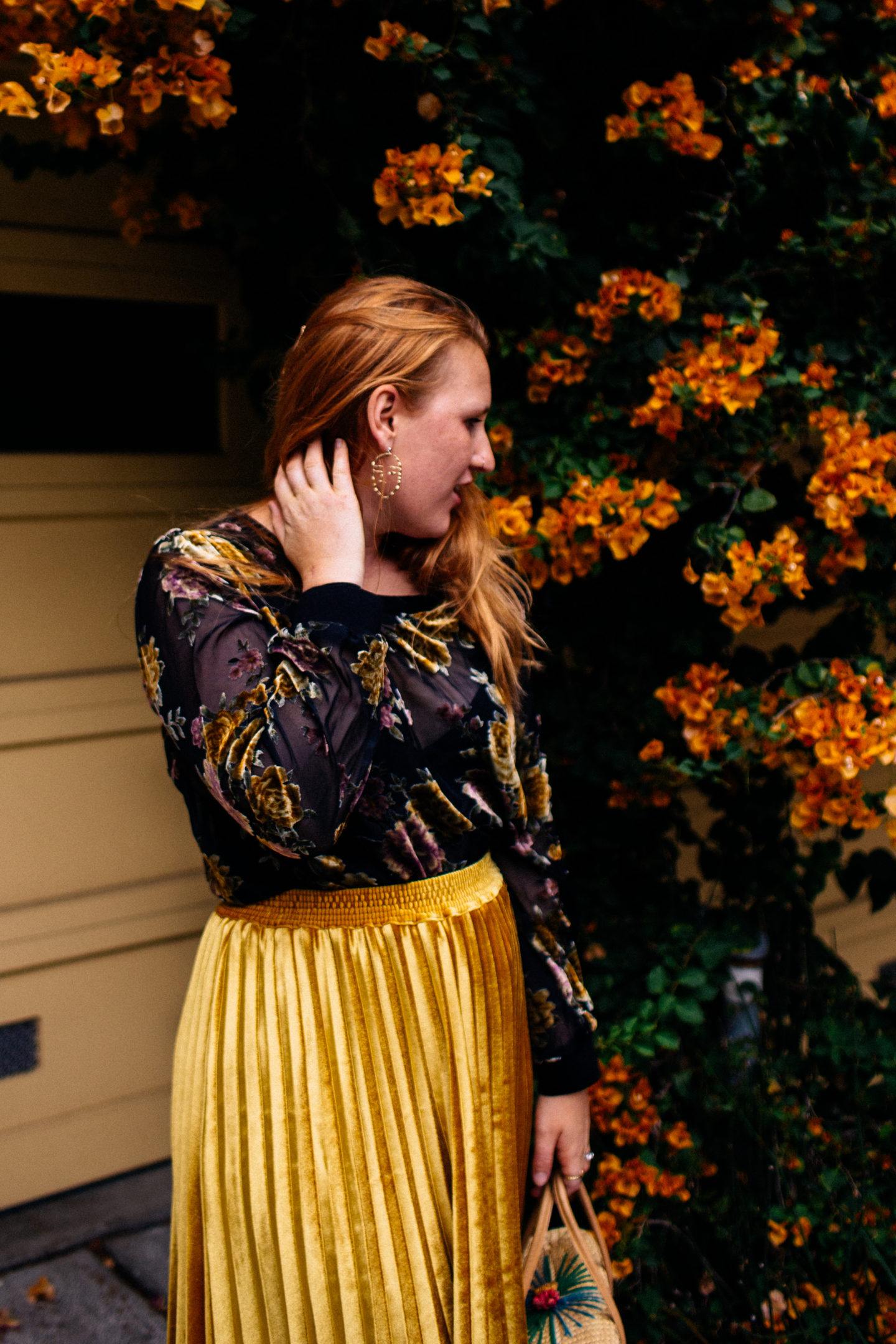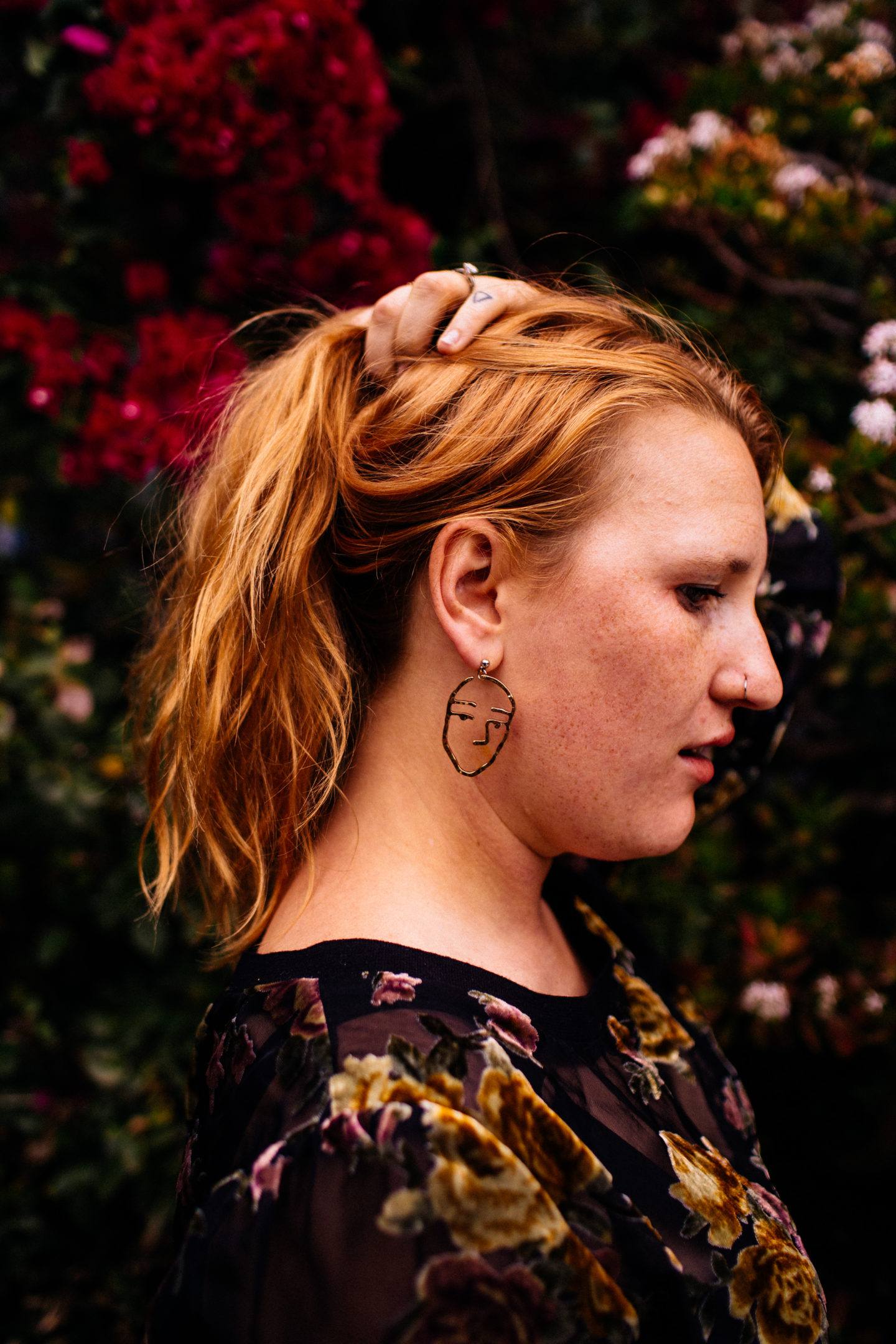 In case you're new here, I LOVE shopping at Target. I went to college in Minneapolis where there's, like, a Target on every corner (not really but kinda, at least enough where I pretty much only shopped at Target for EVERYTHING for 4 years.) Target has great affordable yet cute clothes, so it's a great place to swing by this week if you're on the hunt for a last minute Thanksgiving outfit and can't wait to for something to arrive online.

Top: size Large
Skirt: Size Medium (sized down because I wear it at my waist which is narrow)
Shoes: Size 9
This floral top and gold pleated skirt are both from Target! I love how the top can be worn modest (with a tank) or a little edgy with a bandeau like I'm wearing. The skirt is comfy (hello stretchy waistband!) so you can eat literally all day and not feel squeezed like always happens when I wear jeans. Offta! But what I really love about this outfit is that it has tons of personality. Who else hates talking to relatives and they can't stop asking you basic AF questions like "ohhh how's school?" or "Are you still working at that place? Yeah?" A flashy (but family-approved) outfit is a good conversation starter that's NOT about school or work or boring topics.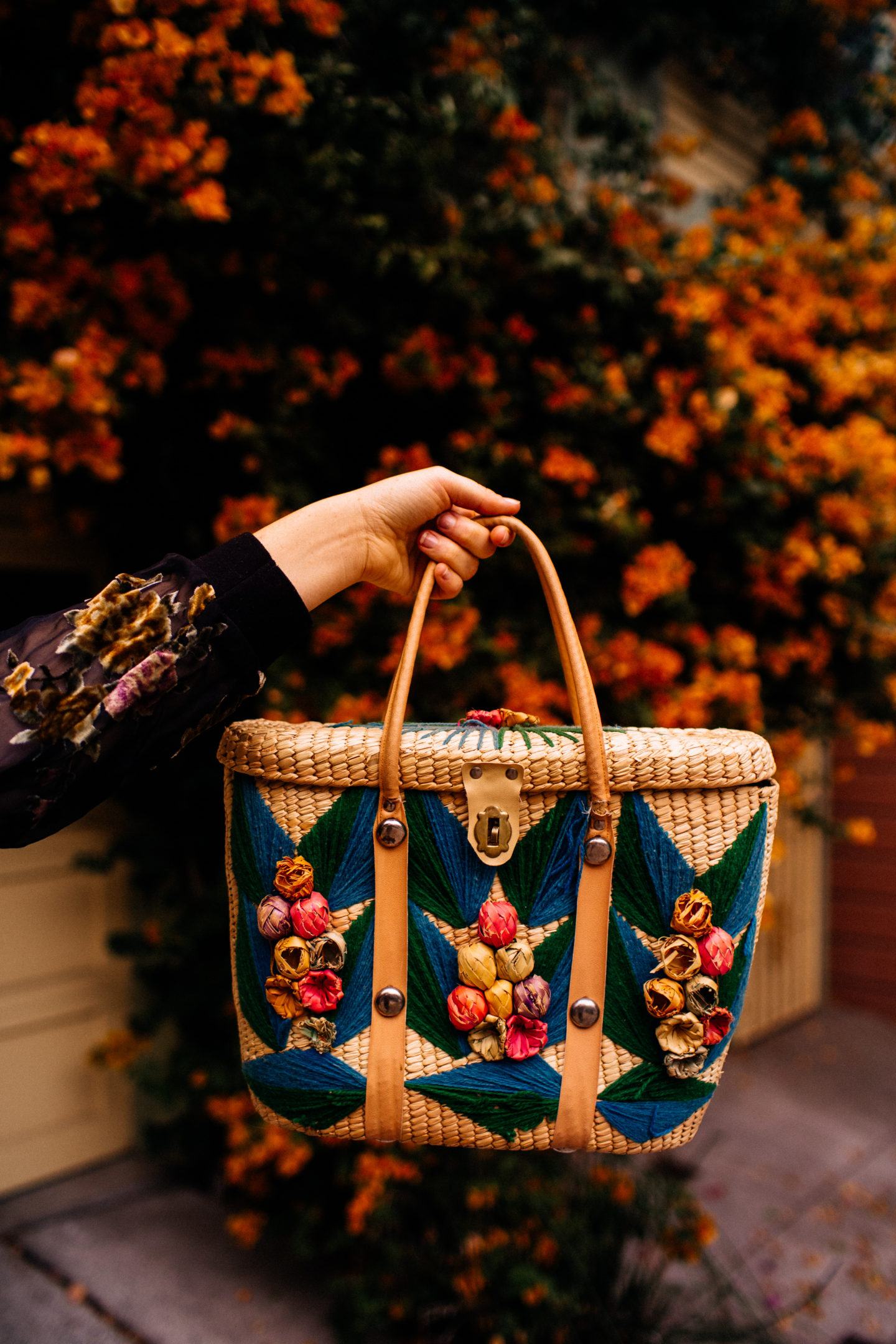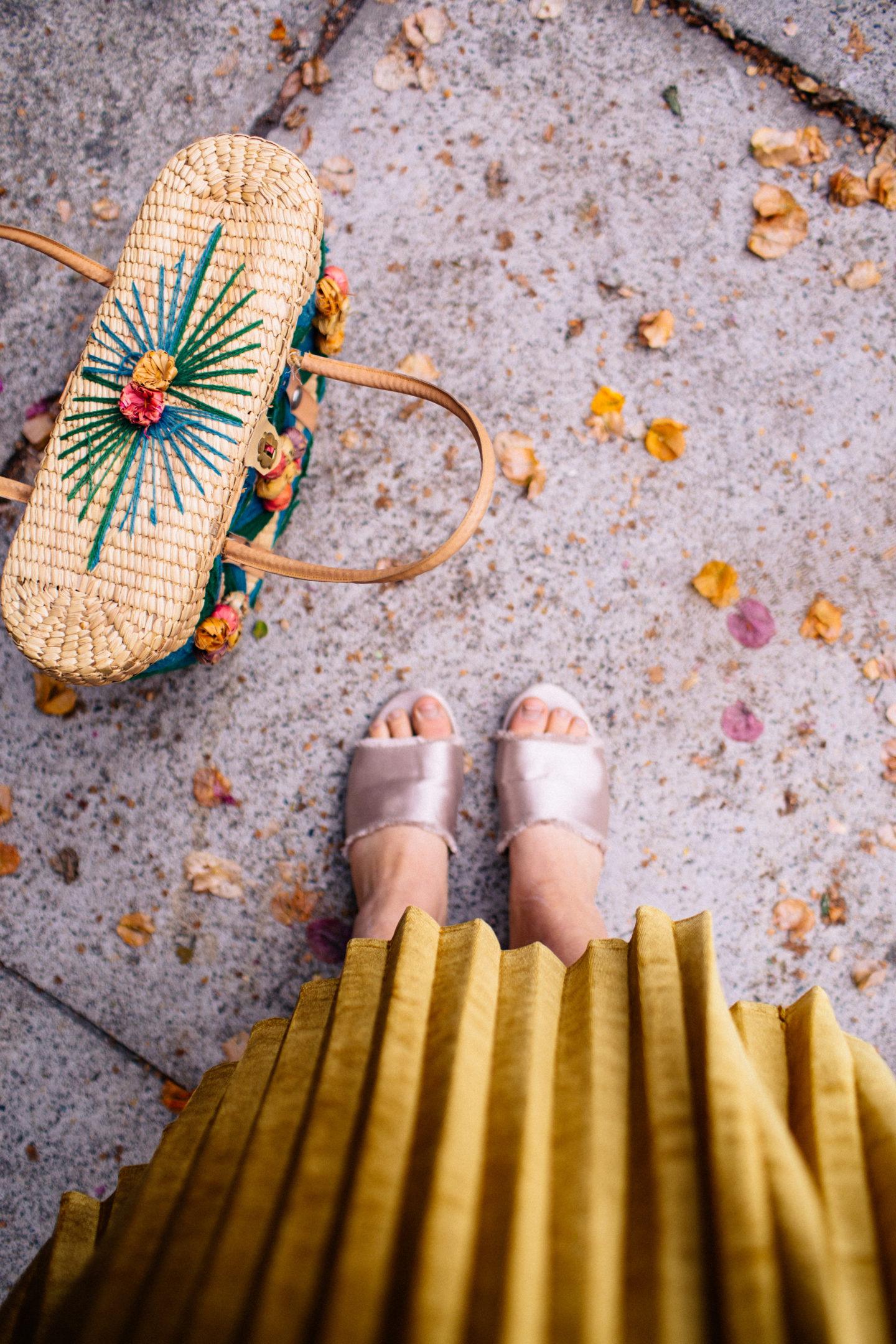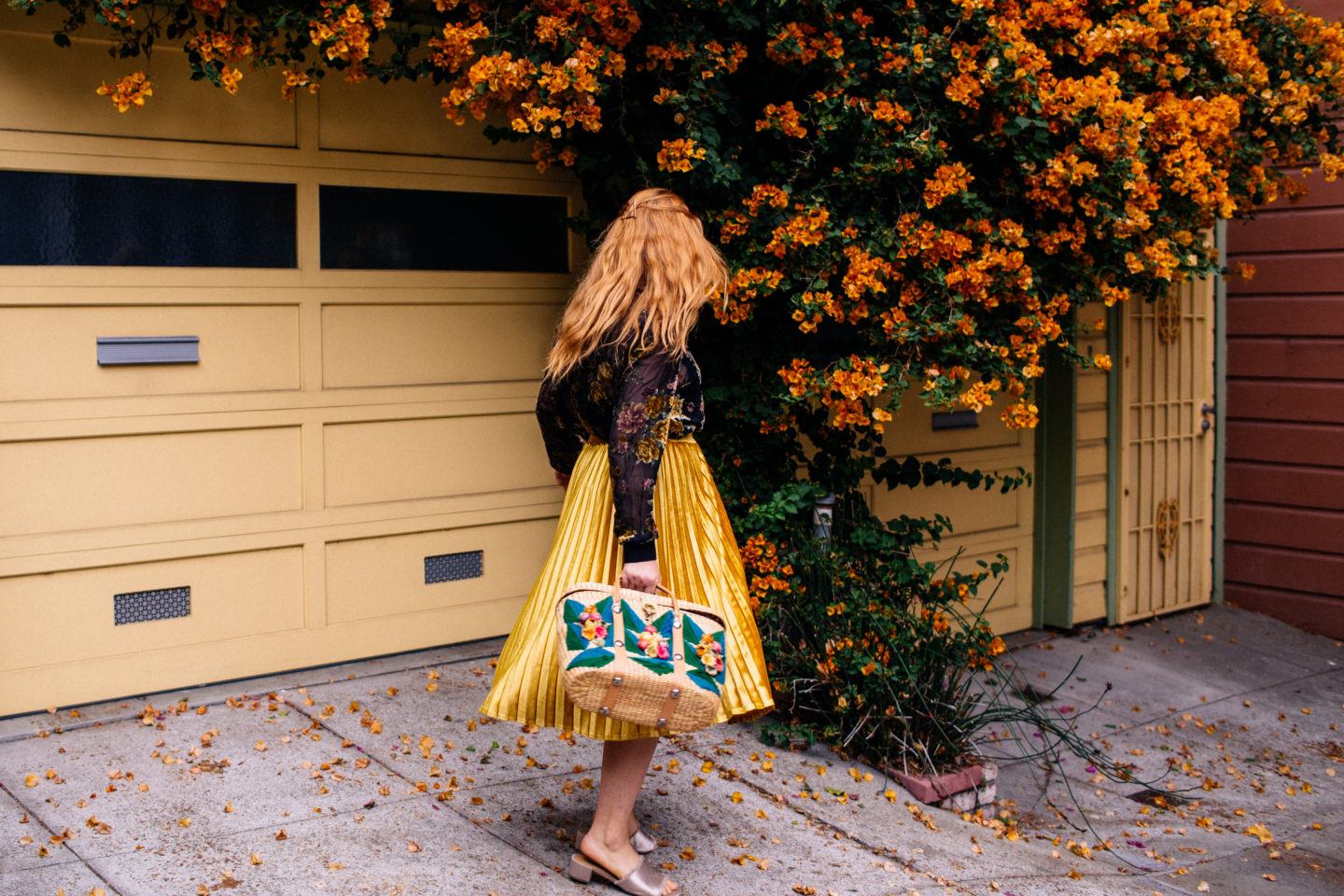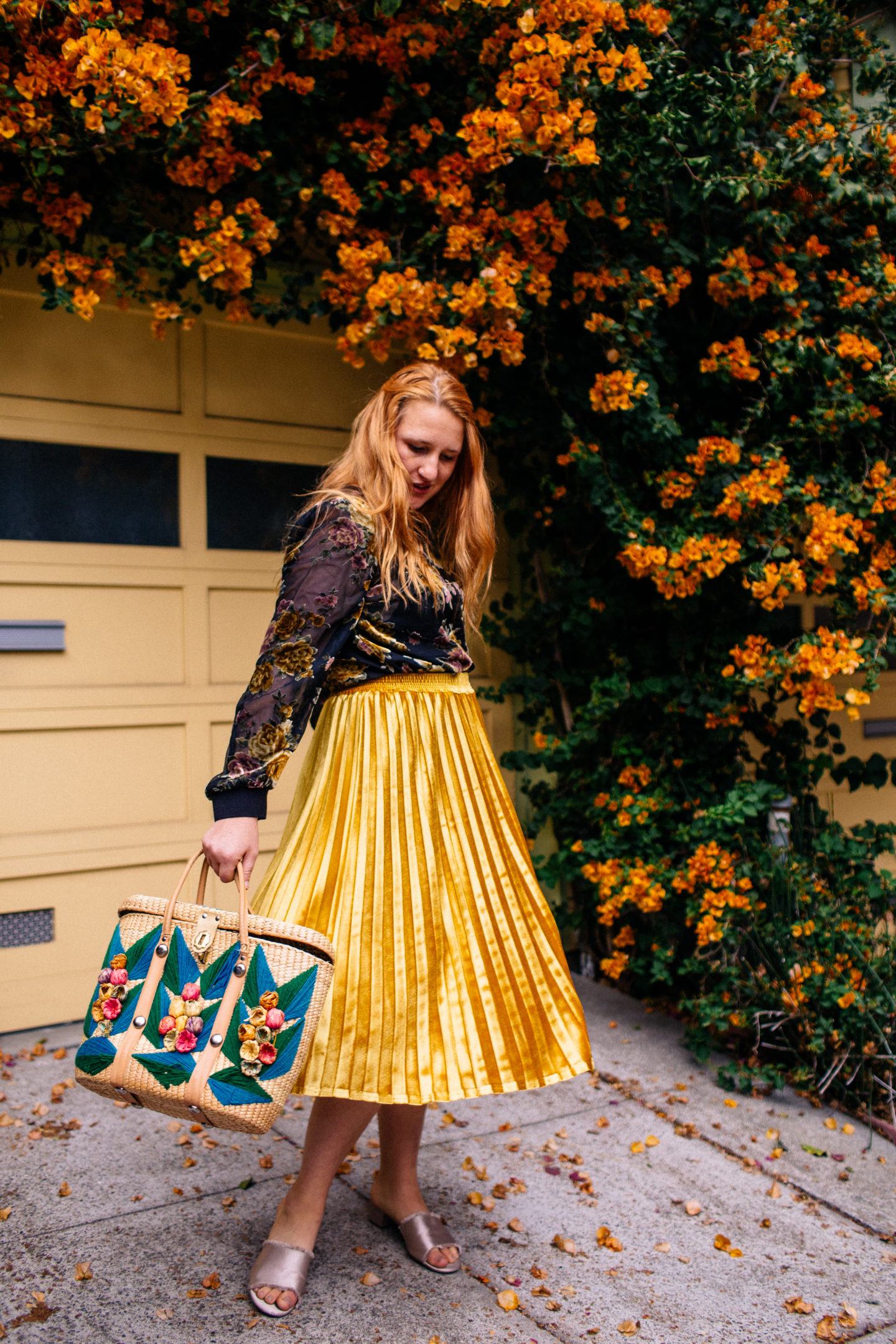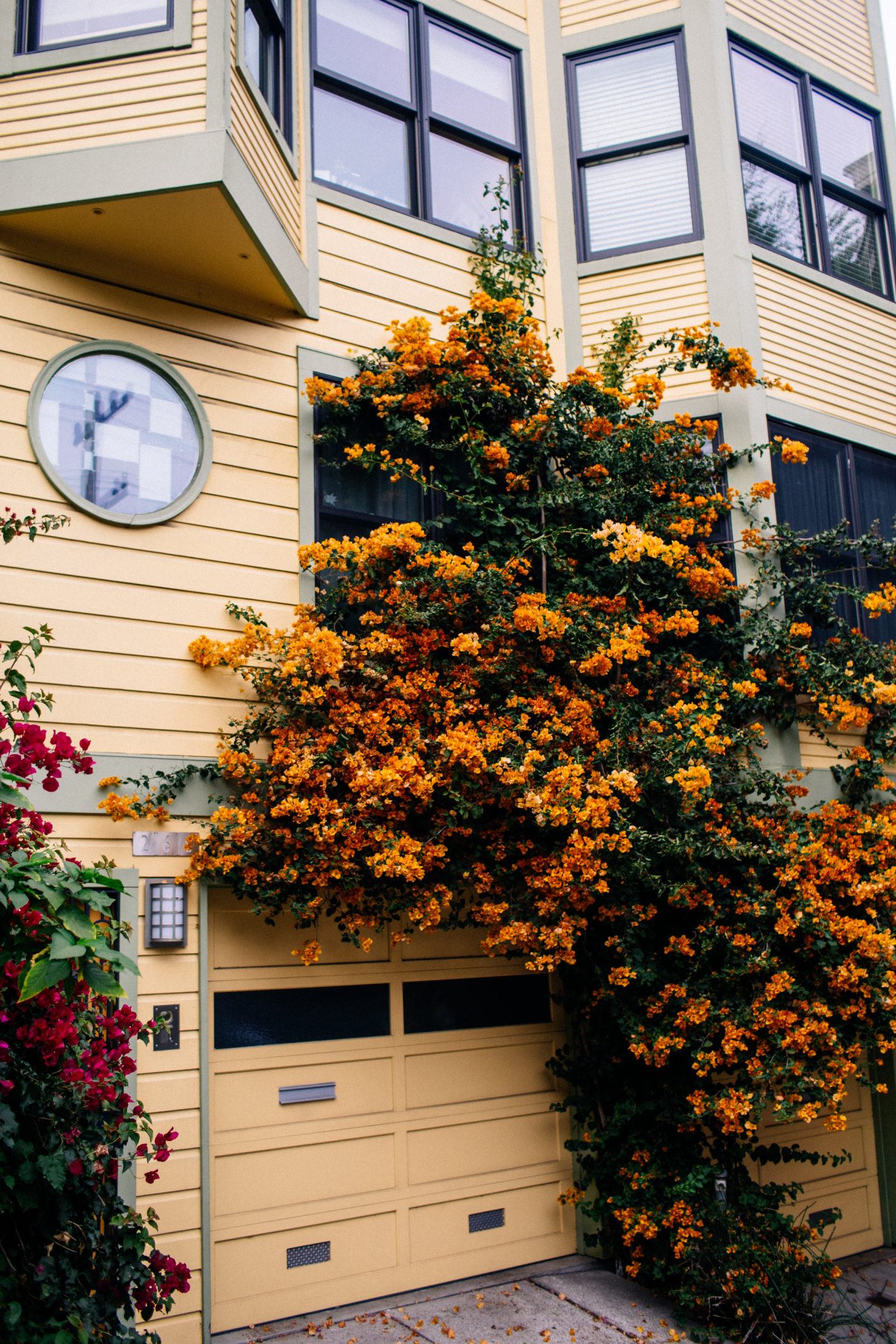 My shoes are thrifted from Thredup (similar here) and my bag was a vintage one I scored on Poshmark (similar ones here.)
When it comes to a last minute Thanksgiving outfit, I look for something affordable, something with personality and something that's comfy so I can drink lots of wine and eat lots of pie without being squeezed. If I'm feasting in Wisconsin, I love a good sweater and boots, in California, I wear dresses and skirts.
Below are some other clothing pieces that I think would make great last minute Thanksgiving outfits!