Beaches! We've got lots of them here in San Francisco, so many it can be hard to know where to head for a good beach day. While we lack that hot-hot weather you find in Southern California, each of our beaches still bring something unique and fun to the table. I consider Baker, Marshall, Crissy and Ocean to be the best beaches in San Francisco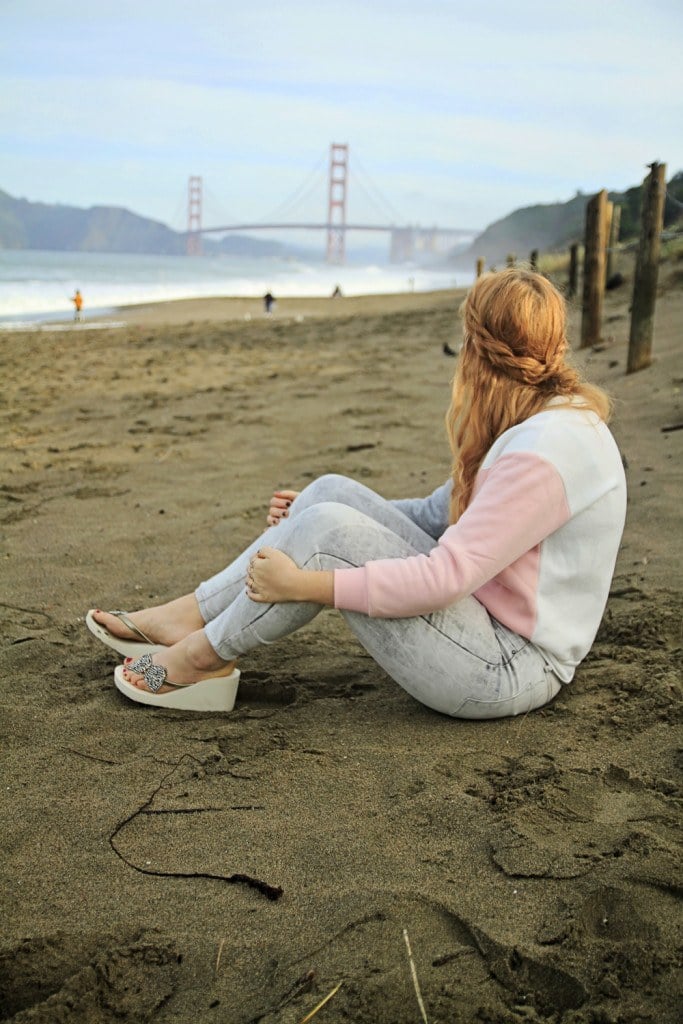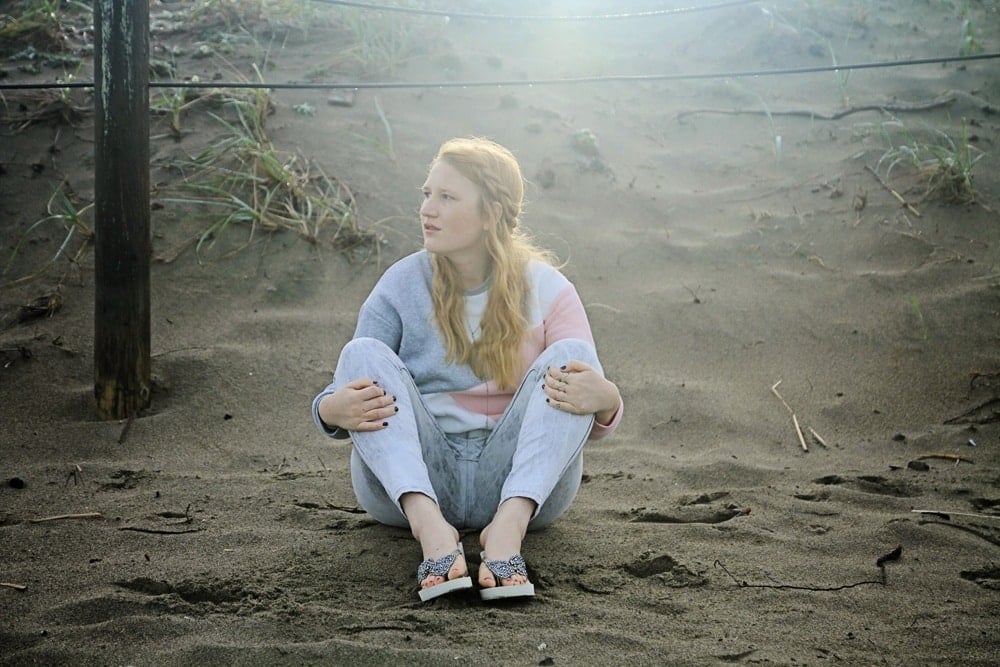 Sandals // Sand By Saya (c/o)    Jeans // Target   Sweater // Romwe (c/o)    
My favorite is Baker Beach, where all these photos are taken. Most of the time, it isn't actually warm enough to really sit out and tan in a swimsuit (again, have to go to SoCal for those kind of beach days), so I'm usually wearing jeans, sandals and a sweater to the beach here. I'm so digging this new color blocked sweater from Romwe – that pink pastel on grey is so perfect. It makes a very versatile sweater that works well with spring and summer outfits.
Baker Beach has one let down – the sand is always really really hot! I learned the hard way that I always need to wear sandals to Baker and I've found the perfect pair by Sand By Saya. They're a high-wedge flat with the most adorable bow on the top to make them more special. Sand by Saya handcrafts all their sandals in eco-friendly ways, which I think is really wonderful. It's hard finding eco-friendly companies these days! I'm wearing the Madison in grey and also really love these, these and these by them.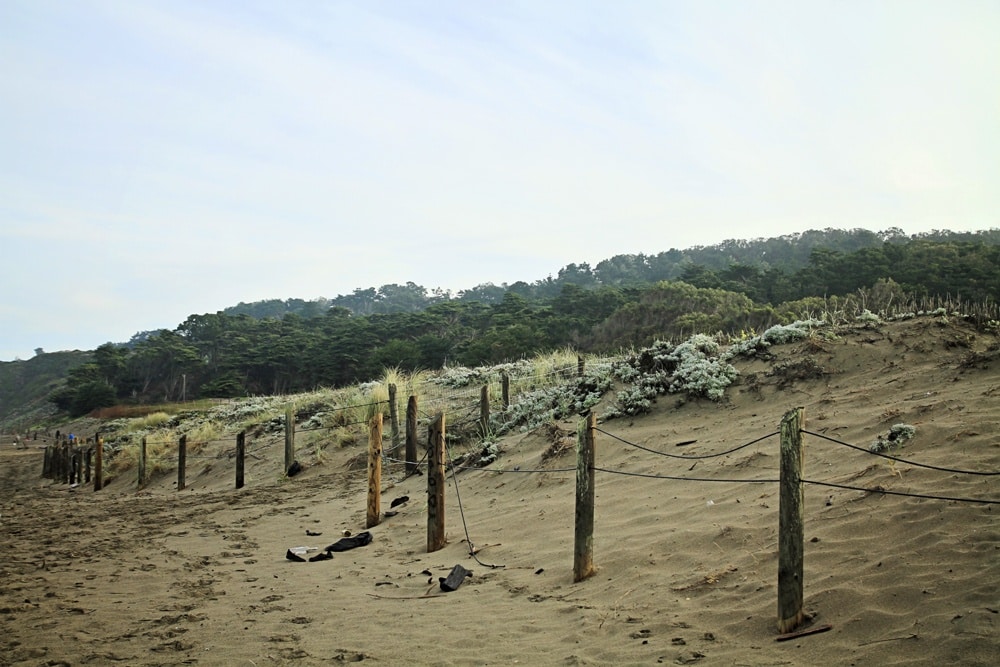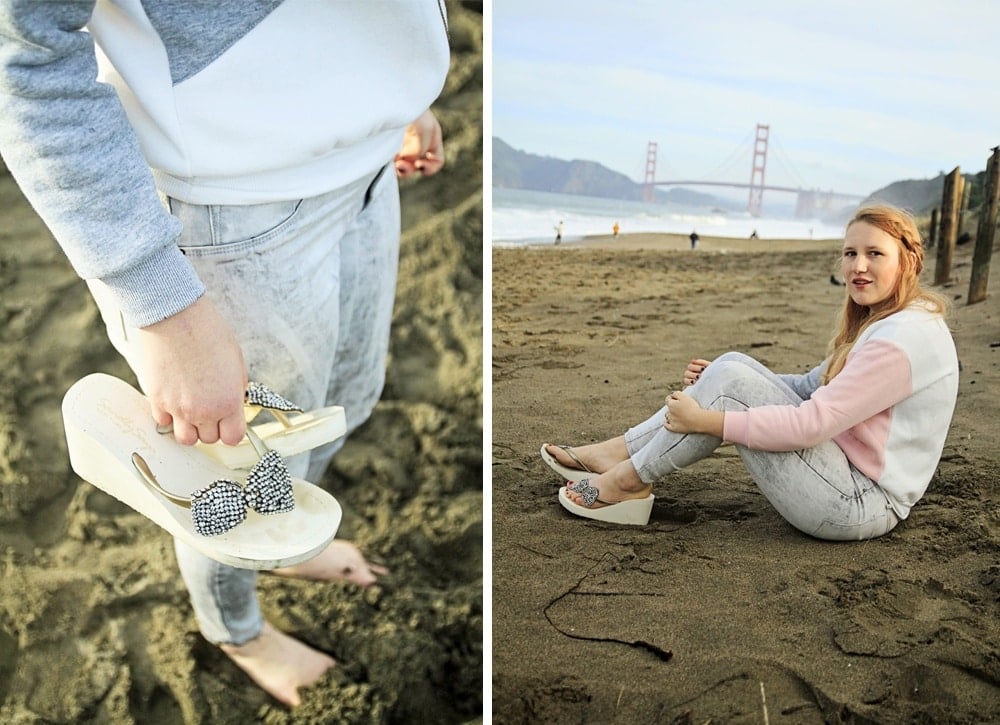 Crissy Field is my second favorite, mostly because of the killer view of the Golden Gate Bridge it offers – plus it's prime doggy walking zone, perfect for dog obsessed people like me. Read more about Crissy Field HERE.
China Beach is new to me, mainly because it's tucked in Sea Cliff and hard to find if you don't know it's there. This beach is smaller and rockier, but really peaceful and beautiful. In the morning you'll find surfers here, but it clears out midday. Read more about China Beach.
Marshall's Beach is a hike to get to, but is so very stunning once you make it down the winding trail. It sits at the base of the Golden Gate Bridge and offers the most beautiful views of the bay. It's rocky and the tide can sometimes fill the whole beach, so it's one to hike to, not spend the whole day at. Read more HERE.
Ocean Beach our largest beach, flanking the city on the west side. I love watching sunsets over Ocean Beach, but I hate how windy is always is. So, so windy that when visiting I usually hide up in the dunes to avoid the wind. It's also a really popular place to surf or take long walk along. Read more HERE.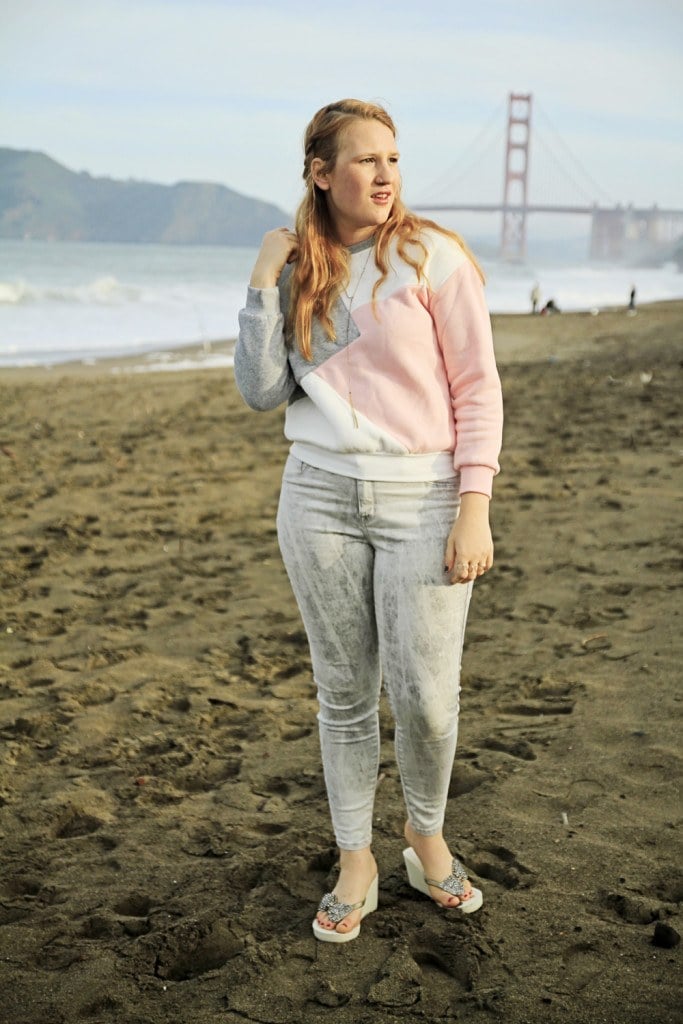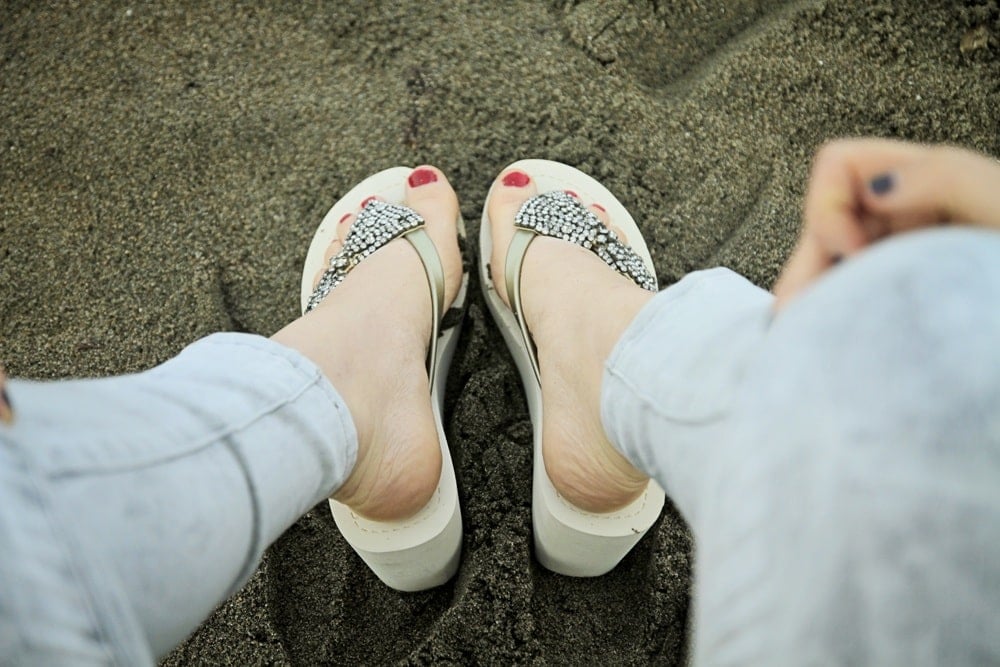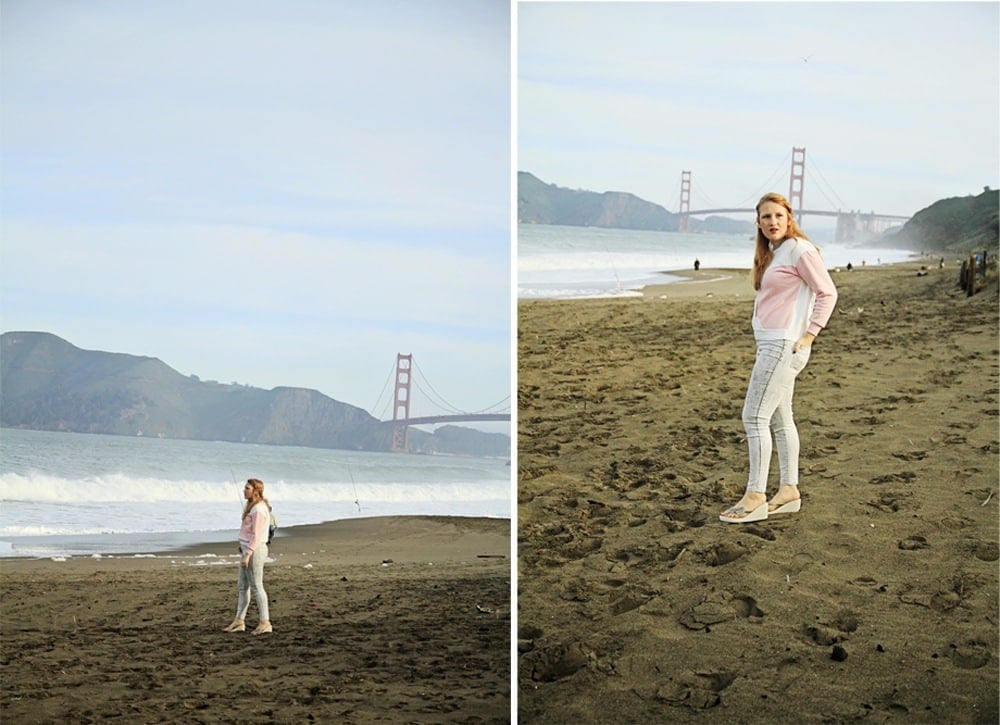 Again, unless you're here during the "hot" months in late summer, you'll probably want to bring layers to a San Francisco beach an always, always wear sandals. Learn more about Sand By Saya here and use the code whimsy25 for 25% an order with them!