Memorial Day Weekend was just here and that means one thing: it's summertime!! Time to break out all my cute summer outfits for the long hot beach days and adventures ahead.
But, after a year in the pandemic it's like: how the HECK do you even pack for a trip again? If you're stuck on cute curvy beach outfit ideas, this post is for you. I've rounded up tons of photos of personal past tropical vacations I've taken so you can soak see some cute beach vacation outfits PLUS I've curated the best beach vacation clothes that you can shop for right now. This is your one-stop guide for summer and yas ma'am it's size-inclusive with curvy girl outfits and plus size ideas. Leggo!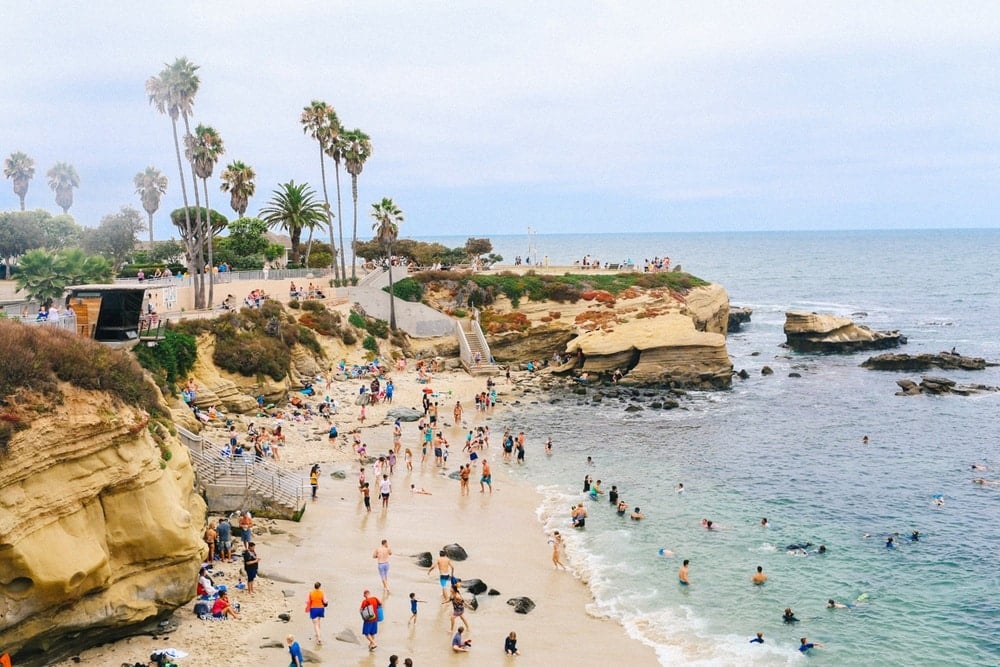 When I think of beach outfits and vacation outfit ideas, I usually only first think about the cute swimsuits and coverups. I'm all about what I'm wearing to the pool! Then I remember I won't be spending 100% of my time at the beach or the pool.
I'll need dressy beachy wear outfits for resort dinners, hiking clothes for any adventures, shorts and cute dresses for breakfast and lunch. Plus, pajamas and always ALWAYS a sweater. Speaking from experience: you never know when a cold breeze will hit, or if a restaurant has tundra-level AC, and if you only packed warm-weather beach resort clothing, you'll be shivering.
Cute AF Beach Vacation Outfits You Can Replicate 2022
In this post I'm sharing all my IRL curvy and plus size vacation outfit ideas so you can pack easier.
Button Dress Doubles As Coverup
I swear by button-up midi dresses like this yellow one for beach vacations since it's so versatile! It's simply the best outfit for the beach since you can unbutton it all the way and make it a robe cover-up, but if you want to walk into a store or restaurant that has a dress code, you can turn that cover-up into a dress in seconds.
I wore this yellow dress all over my trip to Cabo San Lucas with the girls a few years ago and hot diggity, on top of this yellow swimsuit from & Other Stories, this is one of my favorite beachy outfits. Easy and simple!
Pink Or Red One Piece Swimsuit
I swear that everyone looks good in pink or red swimsuit. They do!! And they make for the best beach Instagram photos, too, as these warm colors POP so well against blue waters. While sailing in Cabo, the girls and I accidentally all packed nearly matching swimsuits and I loved that happy accident. I think we all looked so cute! My two favorite places to get swimsuits from are Summersalt (so size inclusive!) and Cupshe (they have really cute plus size beach outfits and swimsuits – so affordable too!)
Shop My Favorite Swimsuits for Curvy & Plus Size Vacation Outfits

Color Block Ruffle Two Piece Set
I found this amazing two-piece set at a small online boutique years ago. That boutique is now out of business and this set is sold at Shein (which normally I wouldn't recommend) but this set is one of my favorite pieces of clothing EVER. It's very good quality and is so fun to twirl in. I get compliments every time I wear it and it just screams TROPICAL vibes to me.
I always use this set as one of my go-to tropical vacation outfits. I usually pair with a straw hat, sandals and a fun straw bag. I've worn this all over — from California to Hawaii to Cabo to the Cook Islands. It runs small so size up. It's totally one of my favorite beach outfits for women to make a statement.
Swimsuit Top + Breezy Maxi Skirt
A classic outfit for beach combo that I wear all the time while on vacation! I love love love bikinis with large enough tops that can double as a crop top shirt. Simple pull on a breezy maxi skirt and shoes and BOOM, you're ready to enter that restaurant or store. This brown strip swim top is an old one from Cupshe and the black skirt is sold out but a similar style is linked here!
The baby blue swimsuit is from Cupshe and the red skirt is my trusty red pleated midi skirt from Target that I've worn literally all over the world. It's such a good travel skirt!
Off The Shoulder Maxi Dress
Can you tell that I love dresses? After a long day soaking up sun, there's nothing more I love than taking a cold shower, lathering myself up with aloe and then slipping into an oversized off the shoulder maxi mumu dress like this dress that I'm wearing Rarotonga.
I'm usually sunburnt at some point during my beach vacation, so it's nice having outfit options that aren't too tight and dig into my sore skin. There's also something so nice about just wandering around the beach, drink in hand and having a dress flow around you. Huge mumu dresses make for great plus size beach outfits since they are so roomy and free.
Shop My Favorite Best Plus Size Beach Dresses

Floppy Hat + One Piece Swimsuit
Everyone needs a few floppy hat outfits for beach vacations! I also pack along a straw hat that's foldable and made specifically made to be crammed in an overpacked suitcase. But if I'm hitting up an island resort, like the Hyatt in Maui here, I need a floppy hat. Something that makes me feel fancy AF while at the pool, but also works to shade my face for long days at the cabana. I love this one from J.Crew for this summer!
I also think that floppy hats look extra flawless when you wear it with one piece swimsuits, especially classic designs like the suit I'm wearing. This one sadly is sold out but I found this blue one piece suit that's super similar!
Rainbow Maxi Dress
Honestly, anything rainbow looks amazing while on warm-weather vacations. This rainbow dress is bold, fun and is best worn with minimal accessories so it's super easy to pack. Though, I did love pairing it with an over the top pineapple bag when I was in Maui. Sadly, this exact dress is old and out of stock but I found this is super fun plus size rainbow dress that's under $100 to shop instead!
Femme Lilac Midi Dress
As you can probably tell from the previous photos, I have an obsession with bold colors when it comes to fashion, especially when it comes to beach style. But sometimes I really love packing a light color like this lilac midi dress that I wore around in Maui. It's breezy and not too heavy, and pairs really well with tons of different shoes and earrings, making it a great travel dress.
White Two Piece Set
White is ALWAYS a classic color for tropical destinations! Whether it's a white crop top and white midi skirt, like I'm wearing in these photos, or white linen pants with a breezy button-down, you can never go wrong with an all-white look while at the beach. I just got these white linen pants for all my summer trips and they pair really well over bikinis (so the top is a crop top) and also with nice blouses for resort dinners.

I love that two piece sets are making a comeback. I think they make the best outfits for curvy women in the summer since you can mix and match the top and bottom to get the perfect fit. Right now I'm loving all the two piece sets at Shop Cider.
Wrap Dress with Statement Earrings
I swear wrap dresses are made for warm weather trips to resorts and beaches. They're so easy to quickly pull on over swimsuits and look AMAZING for dinners. I also love all the fun patterns many wrap dresses come in – tons of florals and bold colors which are perfect for tropical settings! Paired with statement earrings and heels and BOOM, you got yourself a killer vacation date night look. This orange dress is sold out, but I found a similar wrap dress in stock for you!
Red And White Stripped Maxi Dress
There's something so North Eastern chic about white and red stripped anything. I love wearing this comfy maxi dress (similar here) to cute beach towns like Oceanside or San Diego. It just screams "beach" to me, but more like a marina, Cape Code small beach town kind of dress. These types of dresses always make for such fun nautical beach outfits for plus size ladies.
In one of these photos I'm on a whale-watching cruise and was super happy I had packed a cardigan — remember to always pack those sweaters! They are the number one missed clothes for vacations at beaches because nobody thinks they will be cold.
Cute Matching Activewear Set
Last but not least, remember to ALWAYS pack yourself at least one activewear set and hiking boots or tennis shoes while on any vacation. You never know if you'll get wind of a secret waterfall on like, The Road To Hana or something and want to be able to hike to it. I swear by this sports bra, it also doubles as a top!
I always aim for biker shorts or leggings on hot days to avoid chub rub (ug!!) I sometimes see folks hiking in denim shorts but man, my legs would be beaten up after that. My favorite sustainable brand to shop activewear from is Girlfriend, especially since they carry plus size fashion up to 6XL.
Emerald Green Bikini
This bikini is equal parts sporty and flirty. The top is sturdy enough you can take dives into the ocean, while the bottom has a fun wrap tie for personality. I love sharing curvy women outfit ideas for the beach and lately have been ALL about the emerald green color.
Shop My Favorite Beach Vacation Outfits 2022
This list of clothing and beauty finds is always updated as I discover cute new outfits to wear to the beach!

When all else fails, I love to rent clothing from Nuuly for my beach vacations (and any vacation if I'm honest!) They have so many cute things and designer outfits I wouldn't buy normally. It's really fun to rent pieces and wear them on repeat while traveling, and then just send them back. Highly recommend!
This is especially fun if you are on a honeymoon because you can rent super luxury designers to make the celebration even better!
What To Wear To The Beach: A Packing List Checklist
Save this list for when you're packing your vacation suitcase! I also have a whole post full of tips on how to pack for a long vacation if you need a refresher.
2-3 bikinis and swimsuits
1 pair shorts (I swear by this pair if you're curvy!)
1 pair slide-ons for the pool or beach
1 pair of sturdy sandals for adventures
1 pair heels or nice shoes for dinning
1 pair of Rothy's for everyday wear (they go will all sorts of fashion styles & are washable!)
3-4 maxi dresses always make cute clothes for the beach scene
1 midi skirt
2 t-shirts (to sleep and hike in)
2-3 nice blouses
2 pairs of sunglasses (in case you lose one!)
1 hiking outfit (sports bra and leggings)
Socks
Underwear
Bras
1 warm sweater or cardigan
1 pair of pants if traveling in the winter
Minimal makeup and styling products
Cute beach bag or tote
Waterbottle
Headphones
I think
Eloquii
has some of the
best plus size tropical vacation clothes
out there! Recently I've also been seeing cute beach outfit plus size options on
Cider
, too.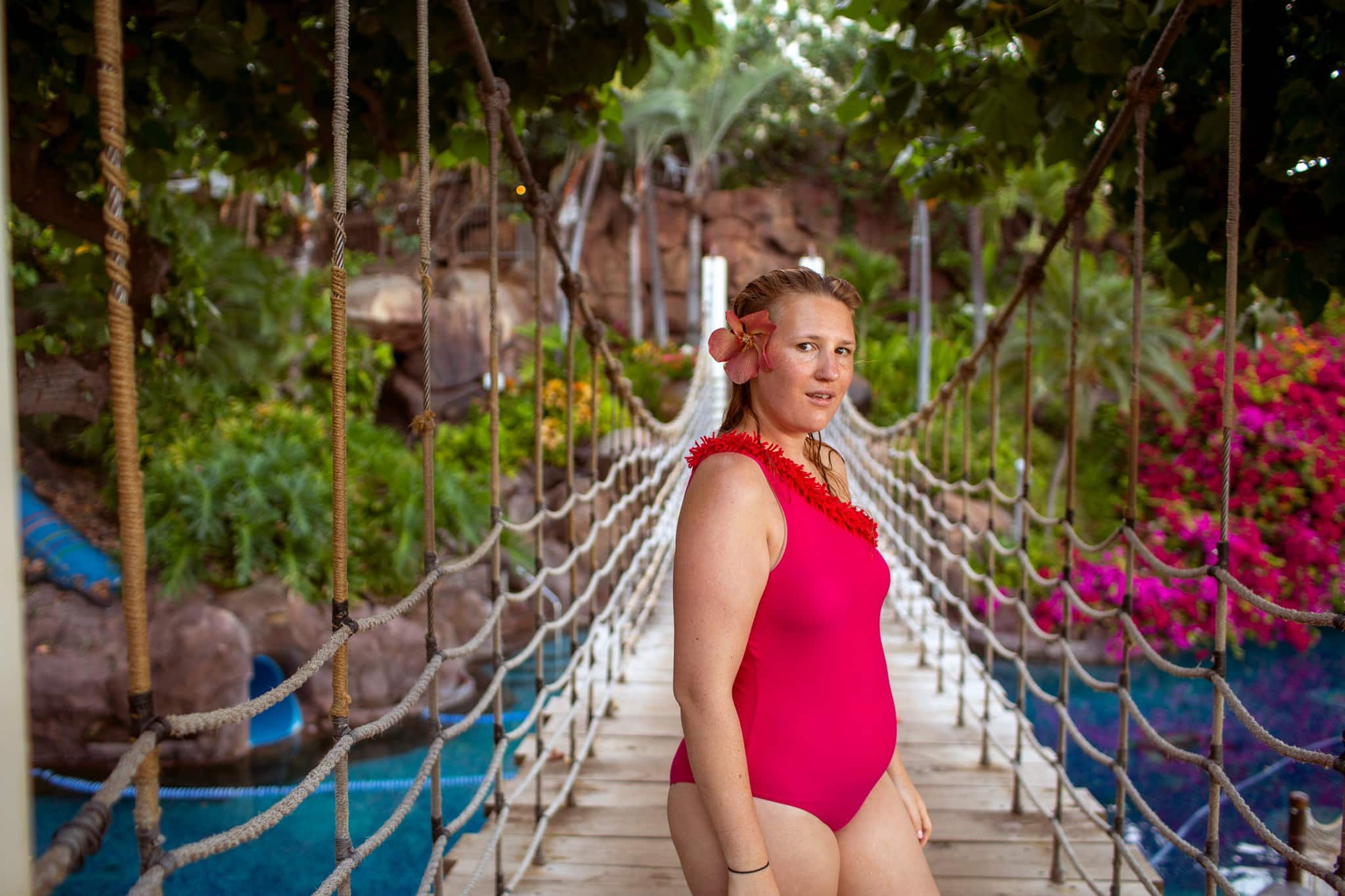 I hope this helps you find cute outfits for the beach! I myself am already planning tons of lake and tropical getaways for this year and next, and I can't wait to break out all the fun beach dresses and swimsuits.
Have questions about beach vacation outfits 2022? Drop a comment below and I'll be happy to help! Or DM me on Instagram @thewhimsysoul and I'll try and be helpful.
More Travel Guides & Travel Style Inspiration You'll Love