The Carlsbad Flower Fields have made this California beach town famous, but there are so many things to do in Carlsbad that aren't around flowers! Robin and I hoped in the car, drove down the coast and spent a few days falling in love with this San Diego-area city that packs charm, color, outdoor activities, and a fantastic brewery scene.  Here's the top things to do in Carlsbad, an ultimate travel guide!

Before we dive in, a quick introduction! My name is Kara. I grew up in Wisconsin but hated the winters so I ran away to San Francisco where I live with my cat Twyla and husband. I loved exploring the West Coast and finding the best hidden gems for you to visit yourself. Give me a follow over on @thewhimsysoul for daily travel and body positive style inspiration! Whew, now that's over… time to get to the Carlsbad travel guide!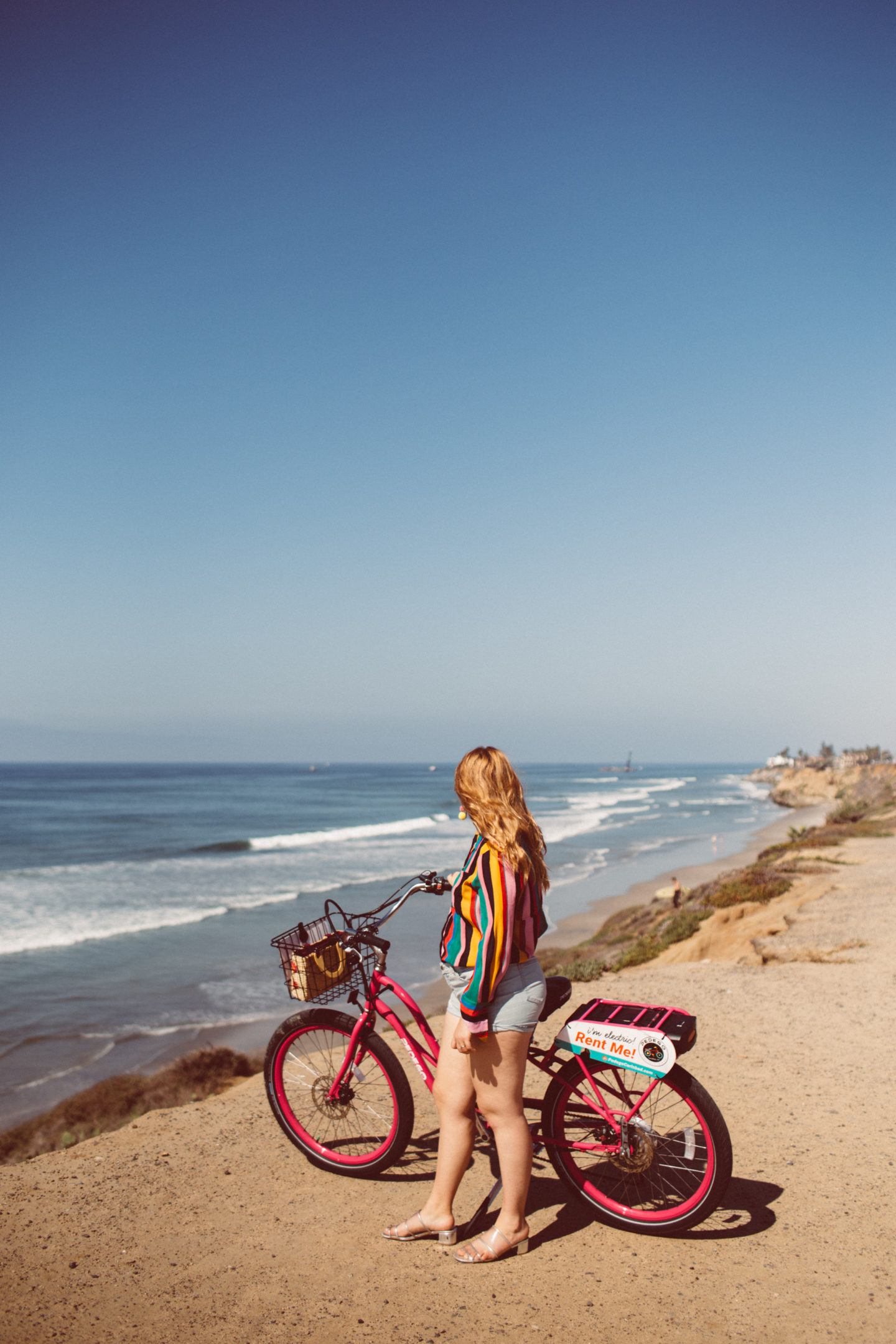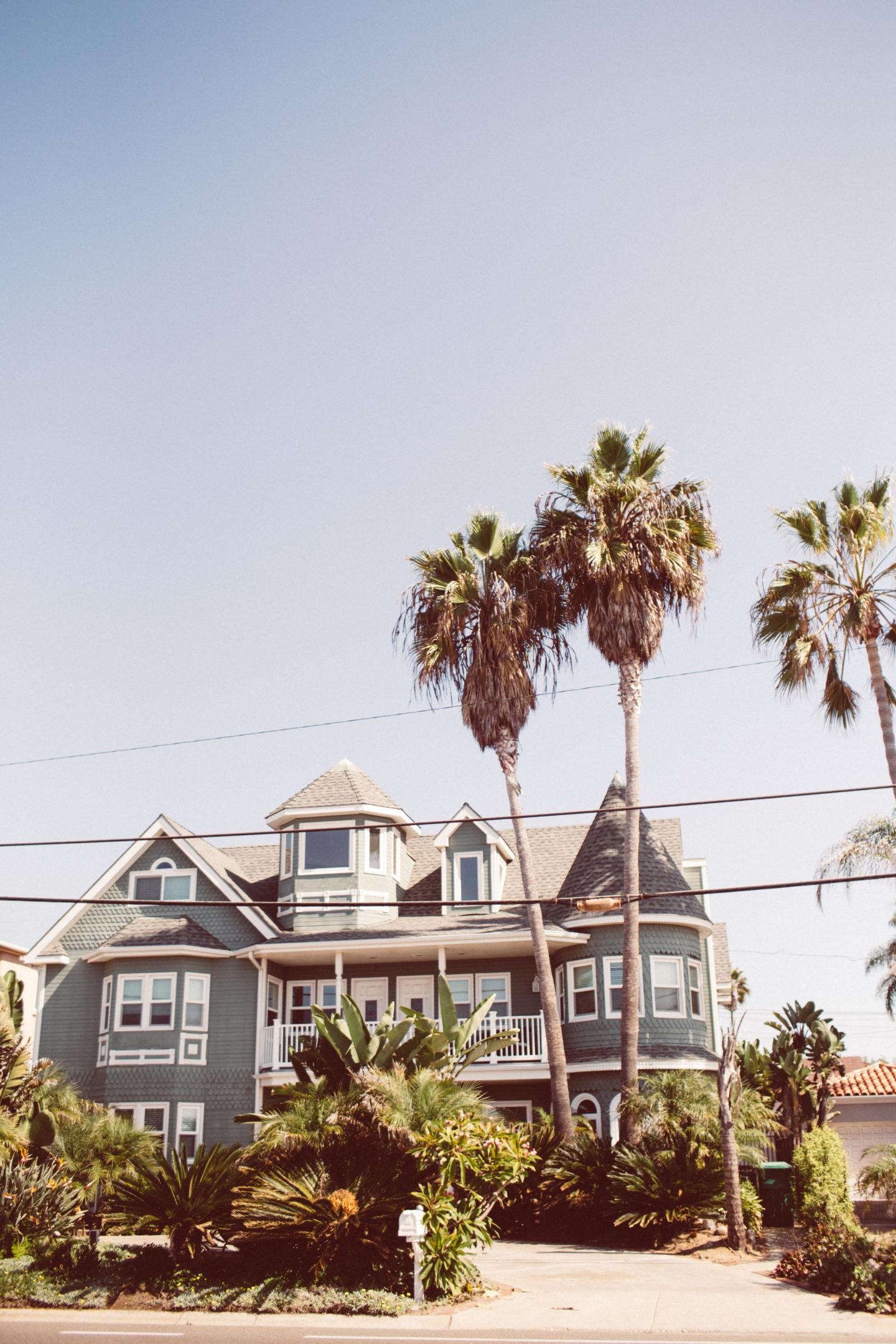 *A star means we did this, stayed here or at this place. Basically, a star means I am speaking from personal experience and put our stamp of approval on it! 

[cmtoc_table_of_contents]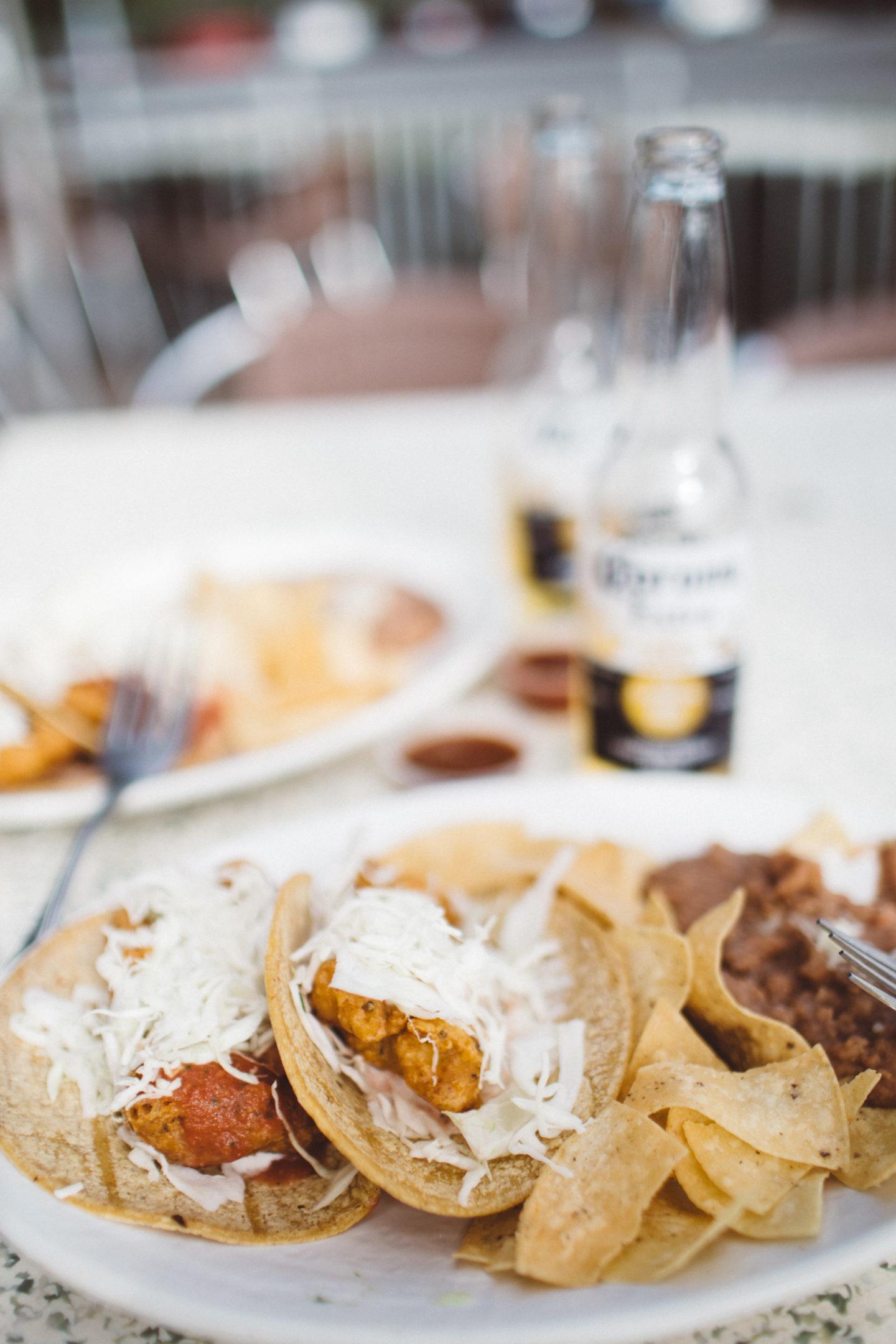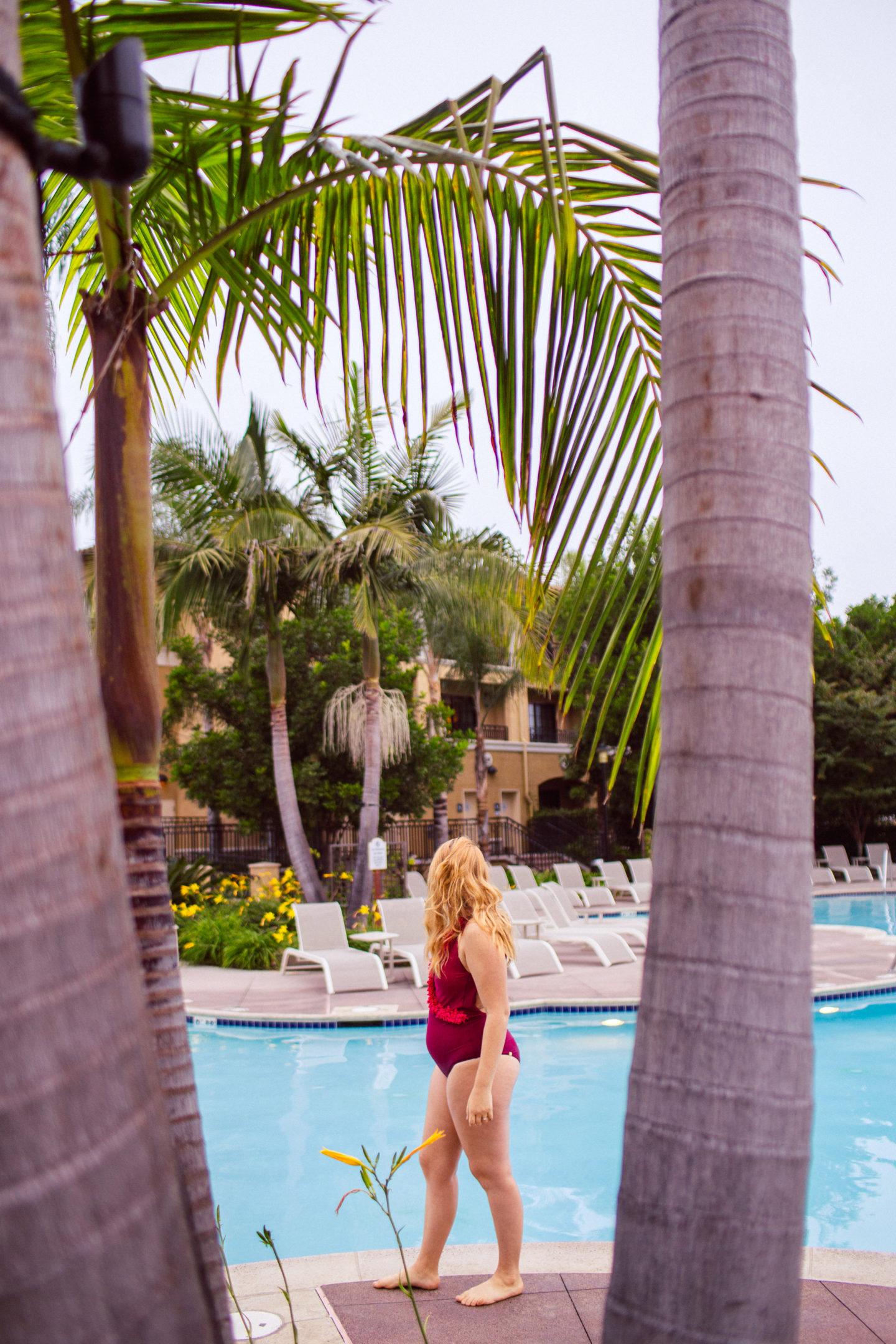 ---
WHY YOU SHOULD VISIT CARLSBAD
---
Obviously, the Carlsbad Flower Fields are a standout on the West Coast. Other than the poppy fields, they are probably the best flower fields in California. But, as the name of this blog post suggests, there are SO many other things to do in Carlsbad that's not the Flower Fields!
A bit North of San Diego and an hour or so South of LA, Carlsbad is a cute little ocean side town that packs a lot of punch. Want something smaller and less overwhelming than its neighboring big metro cities? Carlsbad is for you. Surfing, kayaking, paddleboarding, boating, fishing, biking… there are so many outdoor activities and things to do in Carlsbad! Then, there are the miles of coastline with beaches, plenty of local restaurants, cafes and a vibrant beer scene. Throw in luxury hotels and a friendly local community, Carlsbad is a special little gem. Keep on reading to learn my favorite hotels, food recommendations, what to pack and top things to do in Carlsbad.
---
BEST HOTELS IN CARLSBAD
---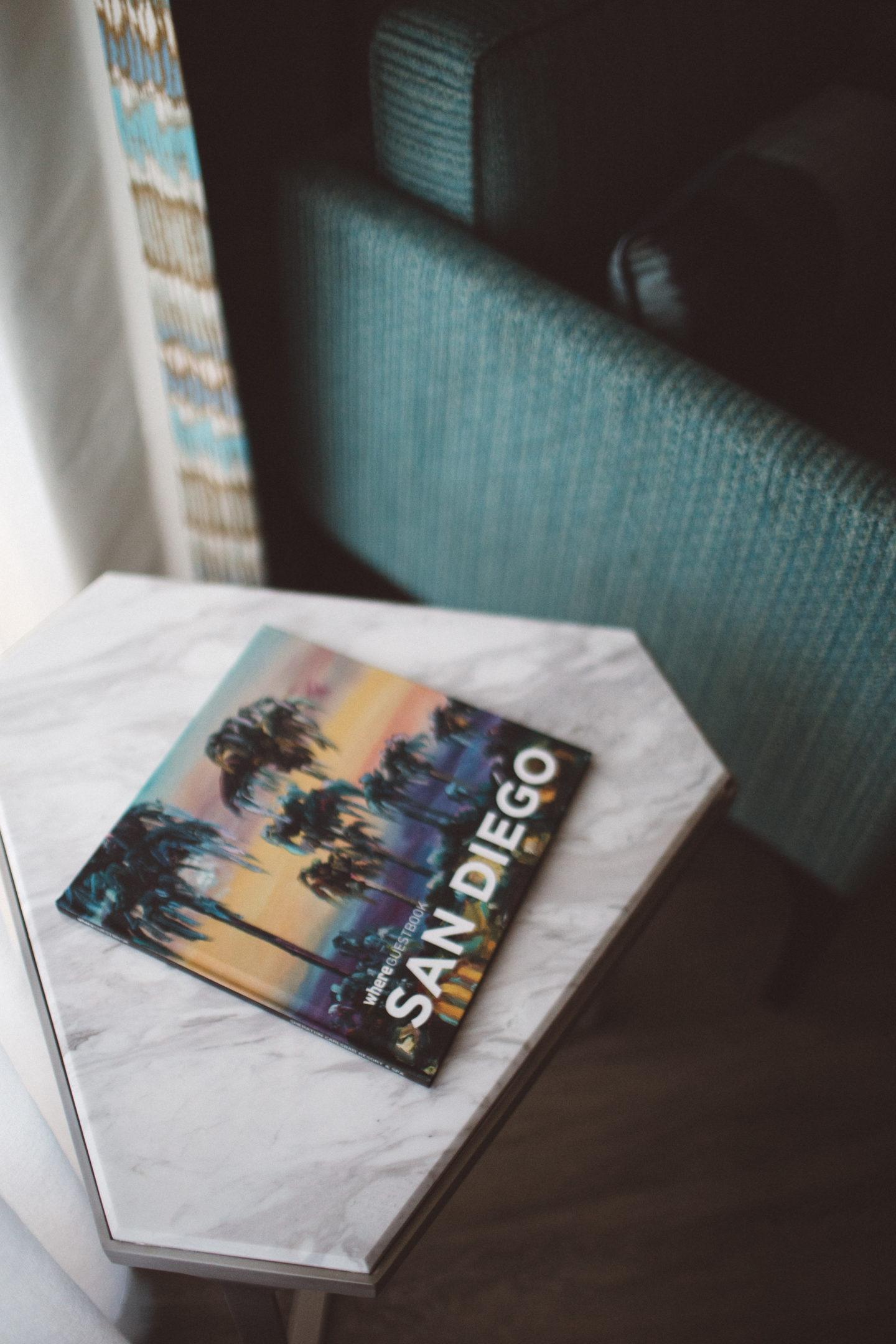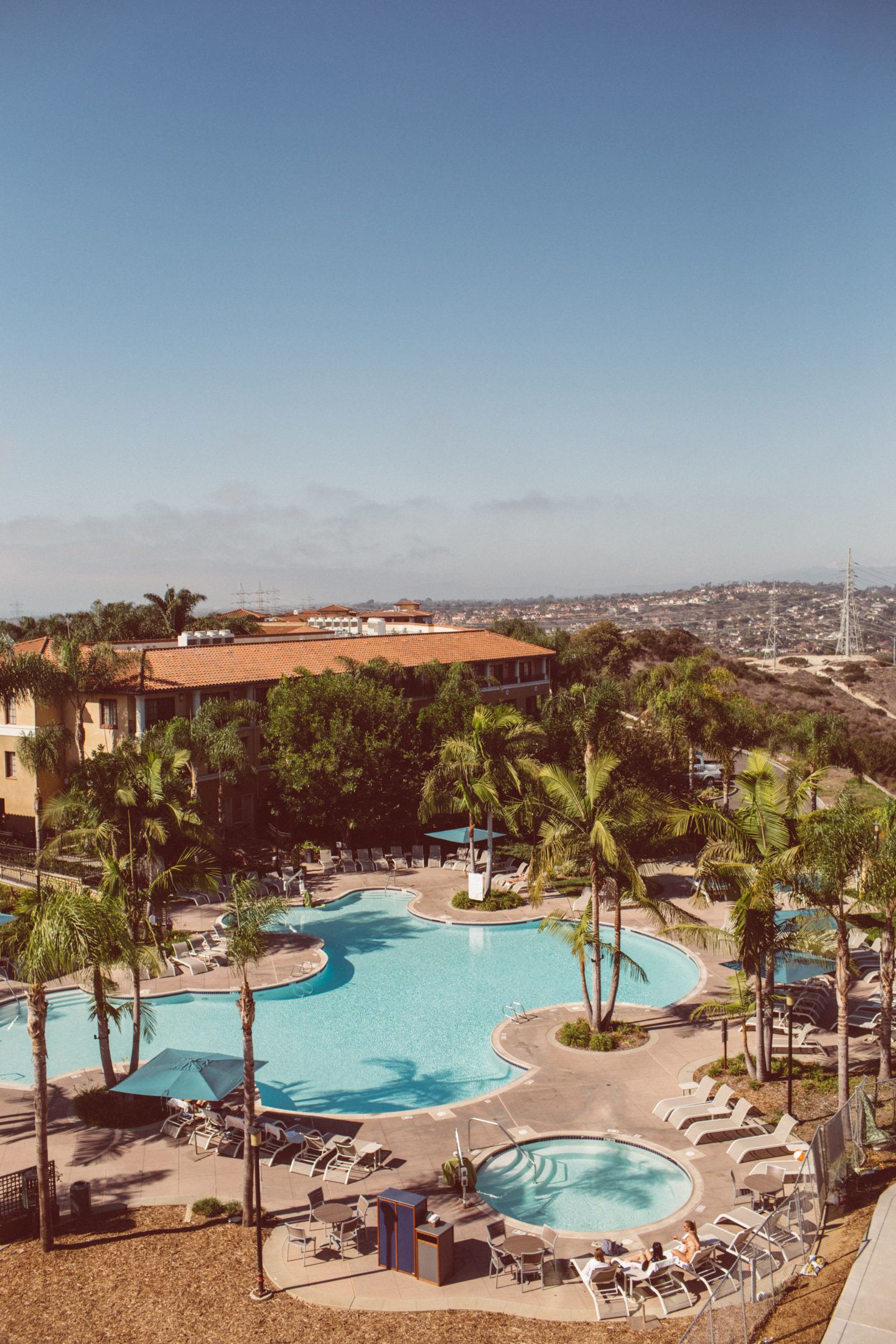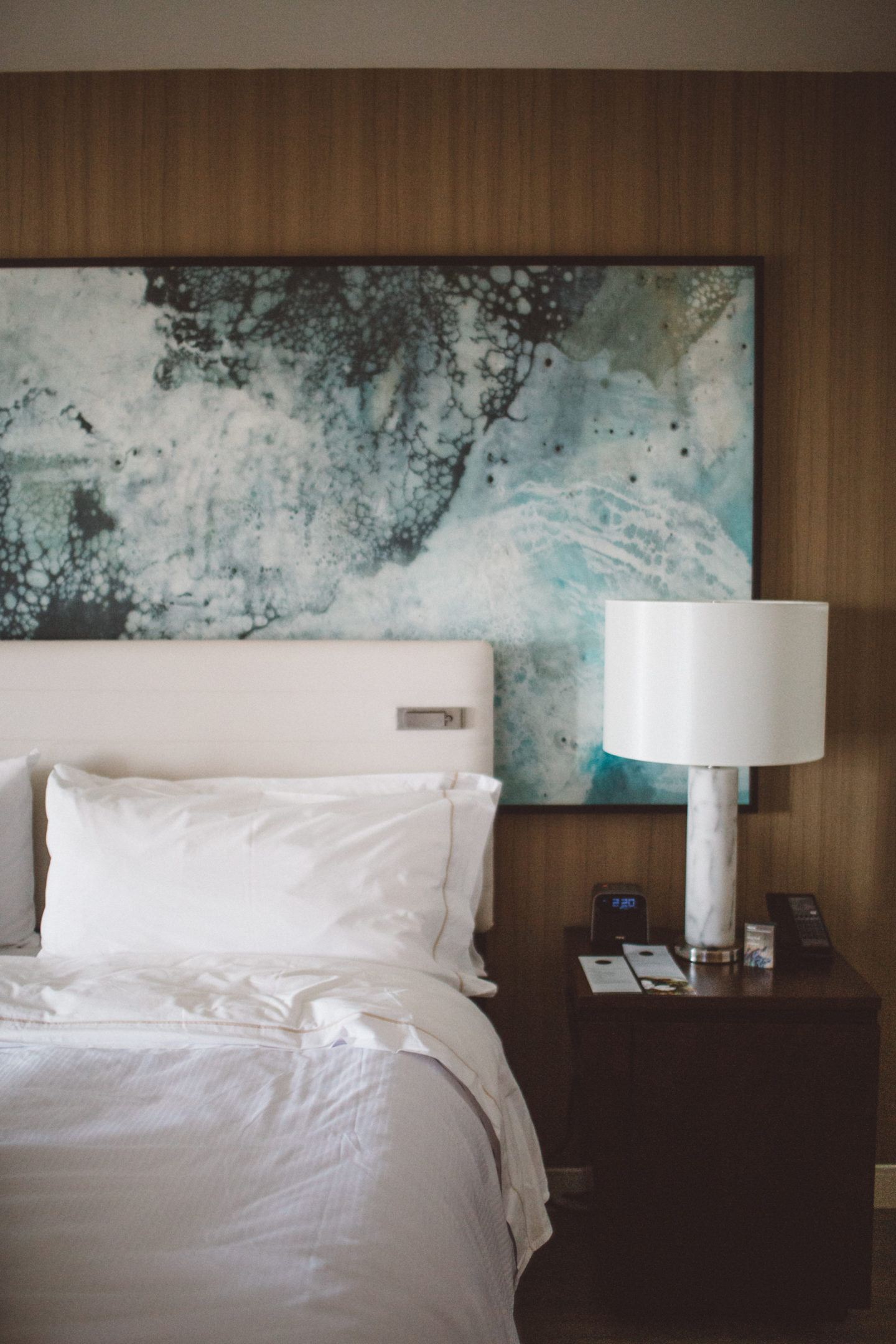 *The Westin Carlsbad Resort & Spa: The Westin Carlsbad Resort and Spa is a new hotel on the Sheraton property, a sprawling space with plenty of dining options, a spa, pools, a hot tub and more! We stayed here and really loved our modern room and the view from our room's balcony. (Yes, balcony! Love me a patio to sit on while traveling!) Waking up with a dip in the hot tub, breakfast at 20|Twenty  and then a morning read on the patio… perfection!
Airbnb: As you know, Robin and I really love using Airbnb while traveling, especially we are staying in a location more than a few days or if we are traveling with other people. The space of a vacation rental is nice, plus a kitchen can come in handy! My favorite Carlsbad area Airbnb? It's a bit out, but this Hobbit house is unique AF! Use THIS LINK to get $40 off your first stay at Airbnb!
Motel 6: Looking for a budget hotel? This Motel 6 is near the Downtown Carlsbad area and is in walking distance of a lot of restaurants and breweries. We normally don't stay in motels but I know some people are on a budget and this one is currently just $65 a night here.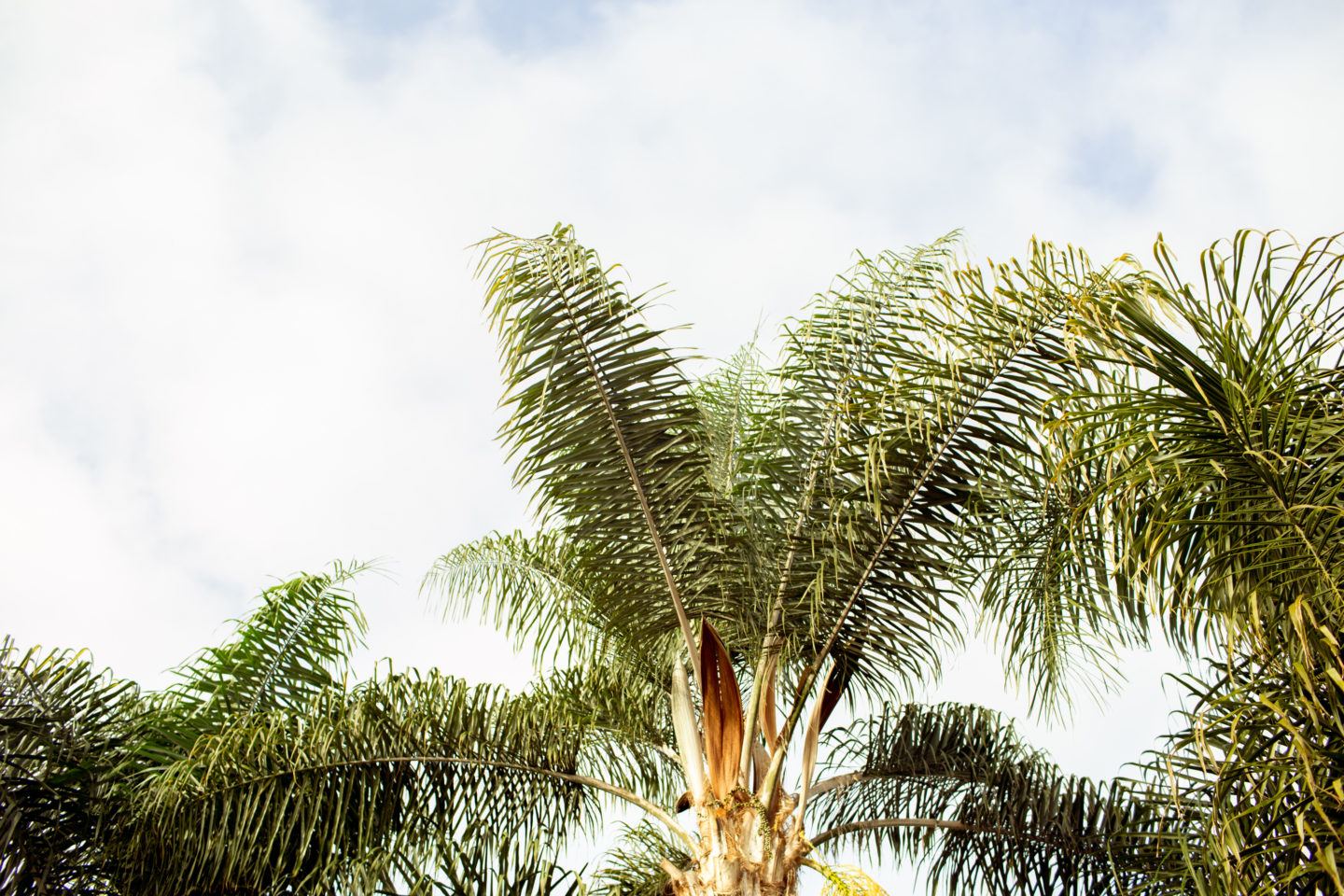 ---
TOP THINGS TO DO IN CARLSBAD
---
Okie, now for the fun part! All my favorite activities and top things to do in Carlsbad!
*Go on a bike ride: My personal highlight of our trip was biking around the city on electric bikes. We rented bikes from Pedego Electric Bikes, a shop located right downtown in the old Victorian. I've never biked on an electric bike before but now I'm not so sure I can go back to regular bike rides! This was so handy in Carlsbad as the coastline goes up and down a fair amount. We both felt safe, as the city does a great job with clear, wide bike lanes. Pedego even offers bike tours if you don't want to go alone. Learn more here.
*Walk to boardwalk: Carlsbad has miles of coastline and most of the "boardwalk" is elevated. While you can't step off the path and get right to the beach like you can in places like Venice, I grew to appreciate the stunning views the Carlsbad boardwalk offered. Plus, all the locals seem to walk their dogs there (free pets ya'll!)
Go surfing: We don't surf, but each morning we watched a lot of locals hit the waves! The best spot seems to be Tamarack Beach.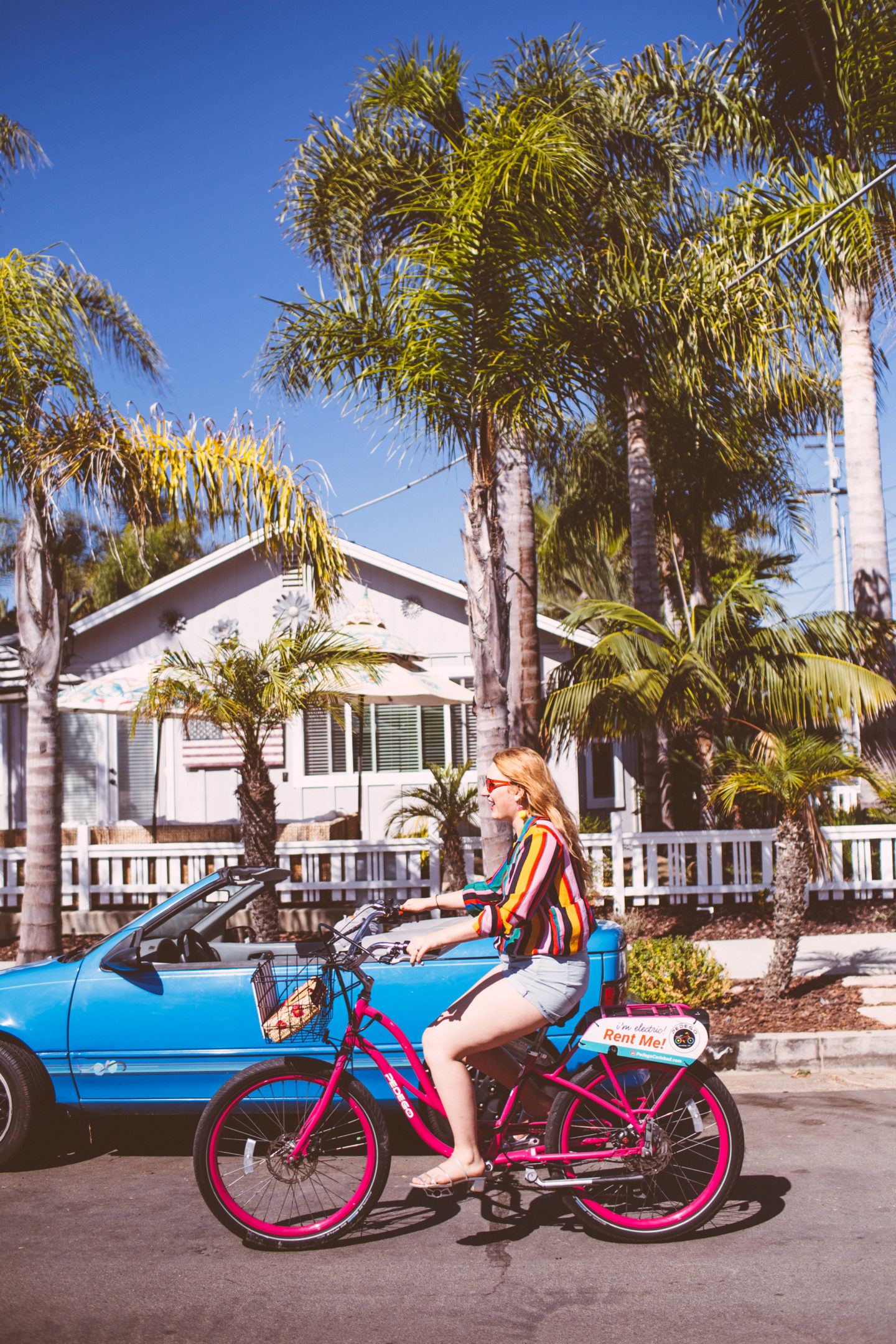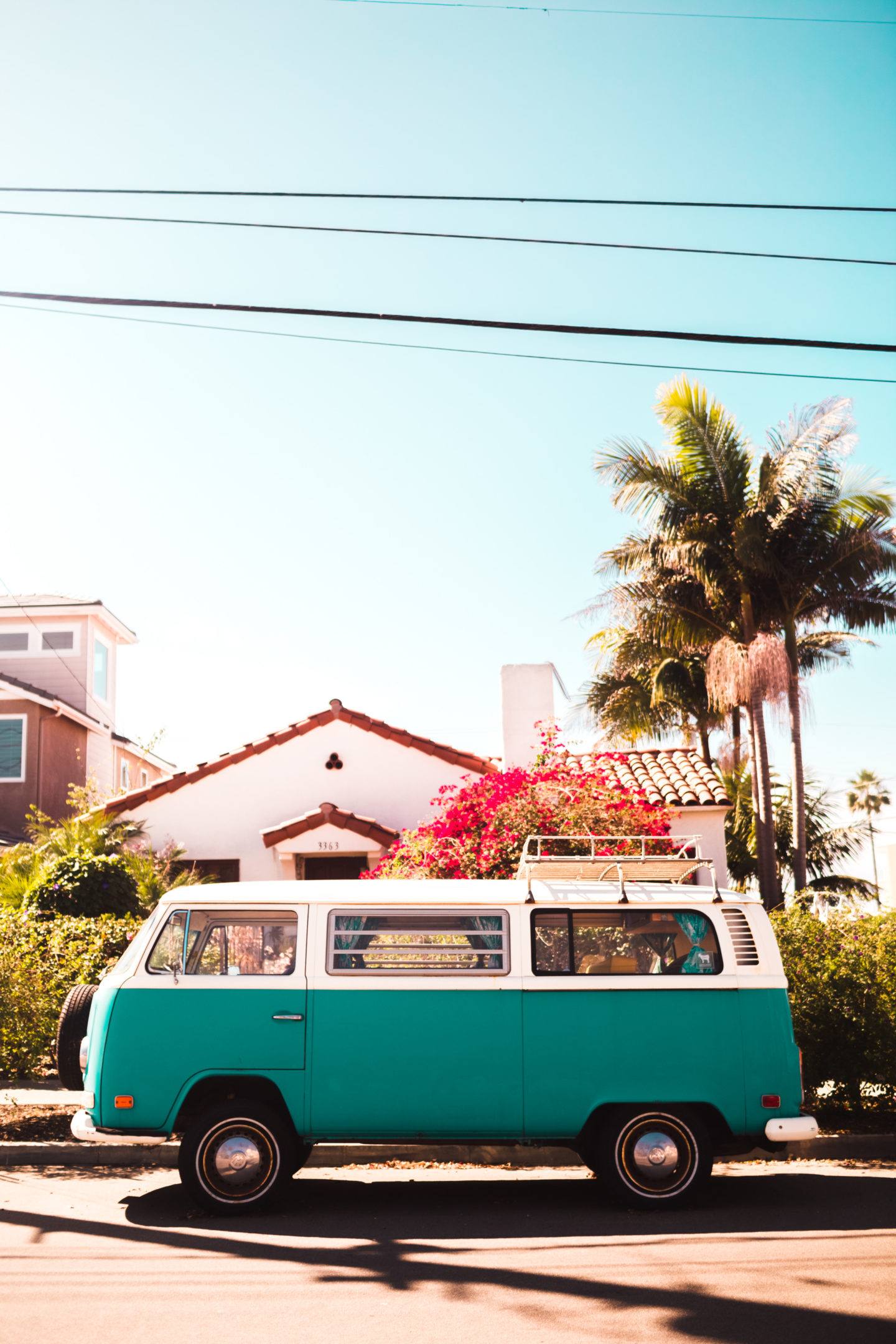 *Kayaking the Lagoon: On top of the ocean, Carlsbad is home to a lagoon! We spent a morning kayaking the Carlsbad lagoon and loved the peaceful vibes of this area. I've tried sea kayaking a few times and I prefer paddling on lakes and lagoons WAY more, which is why I was happy Carlsbad offers both types of water for visitors. We kayaked with the Agua Hedionda discovery center. They also offer paddleboarding if that's your thing!
Leo Carrillo Ranch Historic Park: A historic ranch in the Carlsbad area that is open to the public! Take a dive in history – tours are free on Saturday and Sundays! Learn more here.
*Beer tasting: Carlsbad is home to a great beer scene. These Wisconsin-born folks were in heaven! Check out the Barrel Republic for a unique you-serve model, Karl Strauss for local beer and bites or check this list out for more local beer spots! Drink on!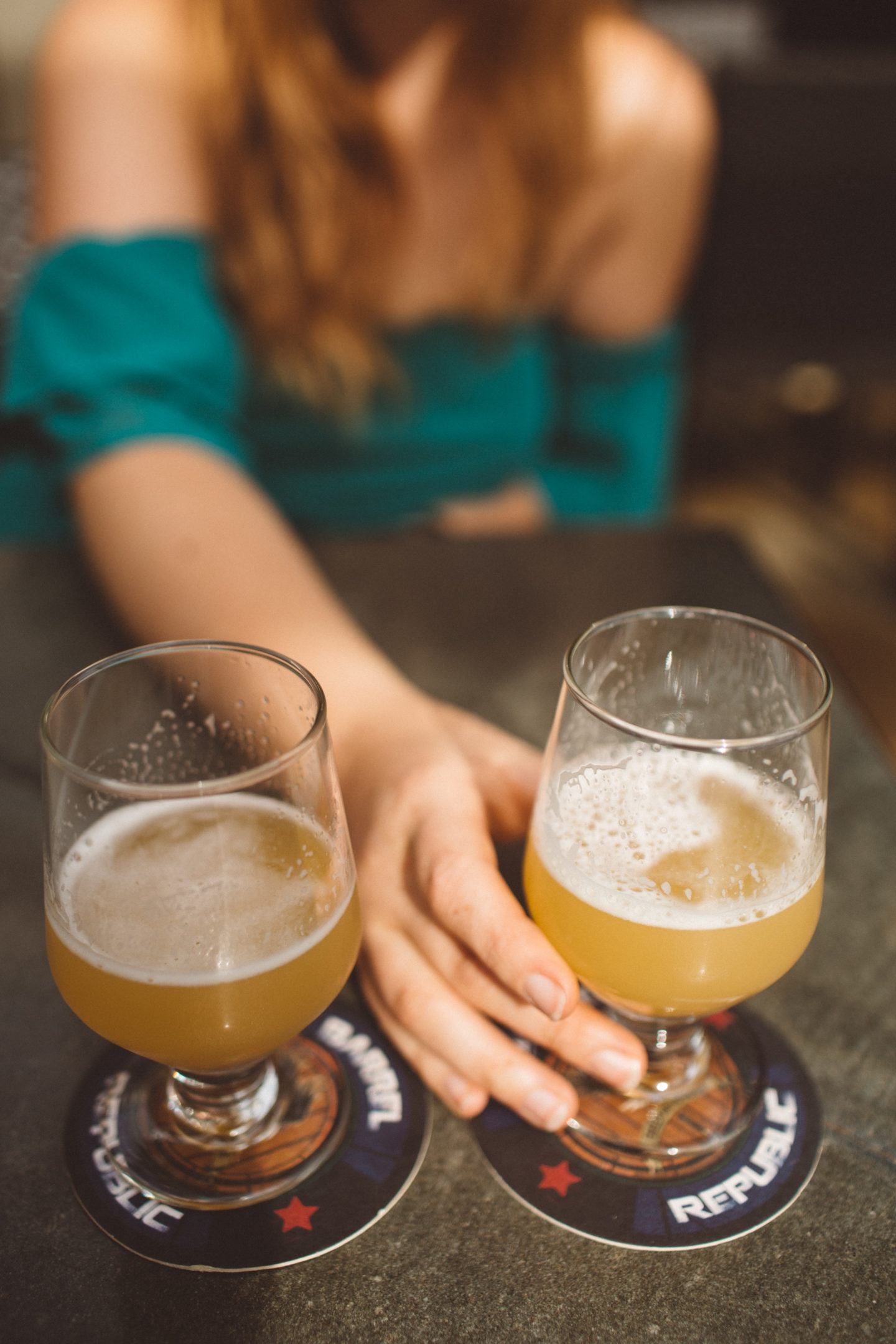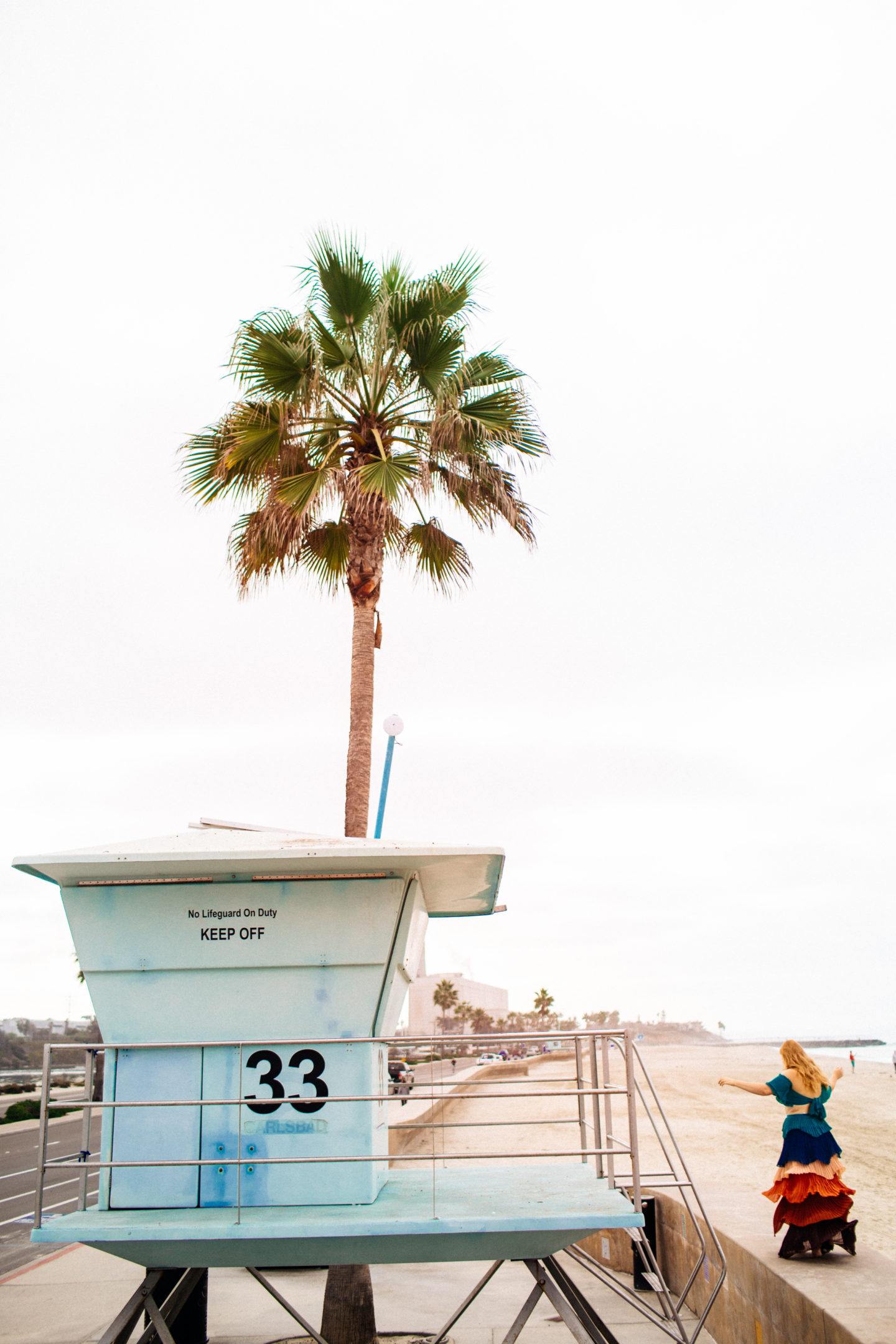 *Watch the sunset: Sunsets are a thing in Southern California. We discovered this on our first trip to San Diego a few years ago (travel guide here.) We were having dinner on a beachside joint and noticed that a huge crowd gathered for the sunset and cheered when it sunk below the horizon. It's the same in Carlsbad! Grab a blanket or a lawn chair, head to a beach overlook and watch the colorful sunset over the ocean.
And of course…
Visit the Flower Fields: I know you know that Carlsbad is the home of the Flower Fields but I didn't feel right not at least listing the fields as a thing to do in Carlsbad! They are open March through Mother's Day and you can learn more here. (See, didn't blab too much about them!)
---
TOP RESTAURANTS IN CARLSBAD
---
Oh my, there are so many great local eats in this city! From cute cafes to fine dining with ocean views to bakeries, these are the top restaurants in Carlsbad!
*Vigiluccis Seafood & Steakhouse: Kicking this list off with the best seafood and steakhouse in town! This is the place you go for special occasions or to close your Carlsbad trip out. It's fancy, it's tasty and it has a stunning view of the ocean. Make sure to come for dinner and sit outside on the heated patio to catch the sunset! Robin ordered the surf and turf (I recommend the side of pasta) and I ordered the daily special, which was a risotto with a paella twist.
*Succulent Cafe: Are you a plant slut who also loves a good lavender latte? Beeline to the succulent cafe! We stopped here for a quick breakfast one morning and Robin spent the entire time convincing me I didn't need to buy all the plants in the store. I recommend the lavender latte and yogurt bowl.
Crackheads: Not a sketchy alley like the name suggest but instead a hip cocktail garden. We drove by it a few times and looked like an awesome place for happy hour drinks or a Sunday funday!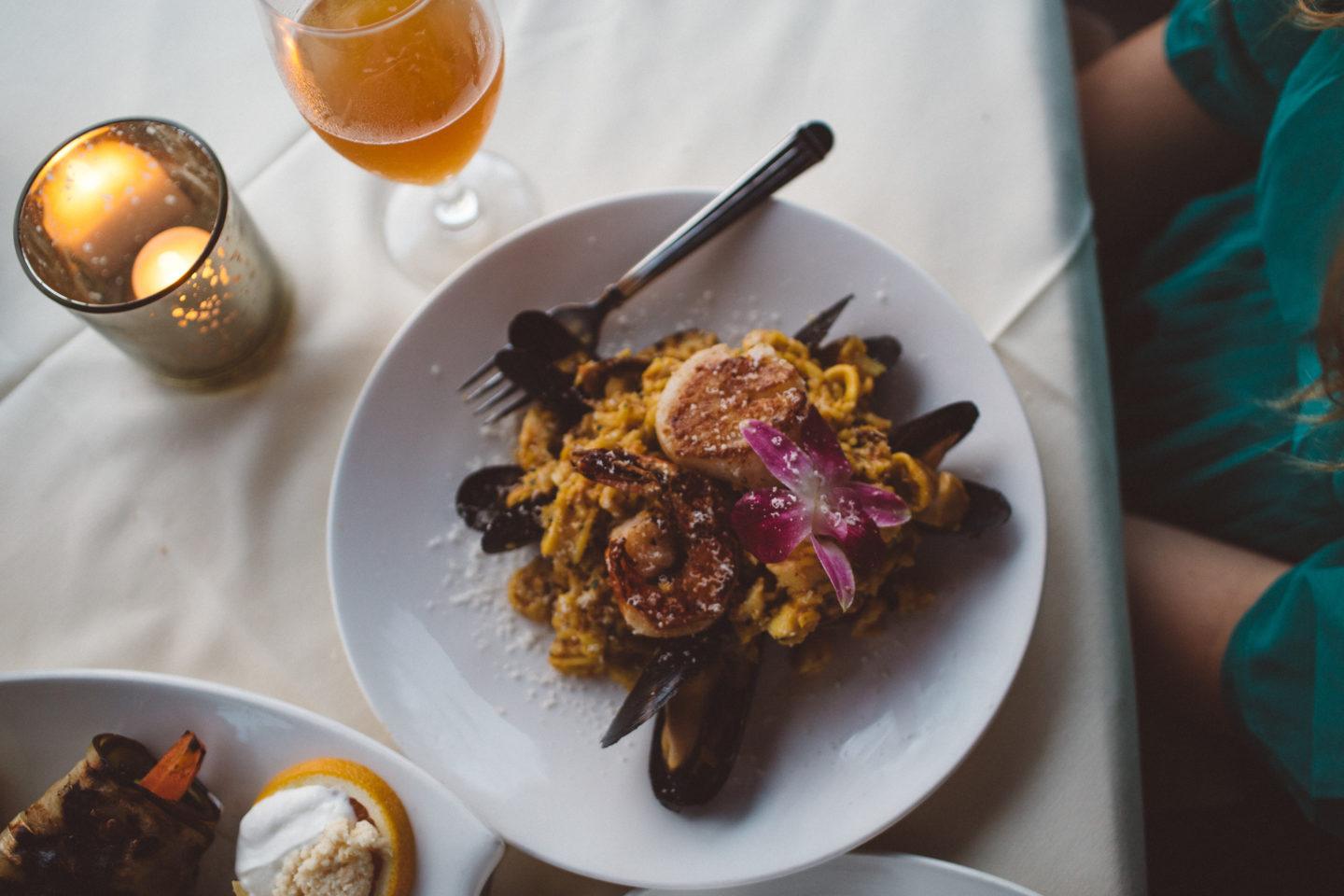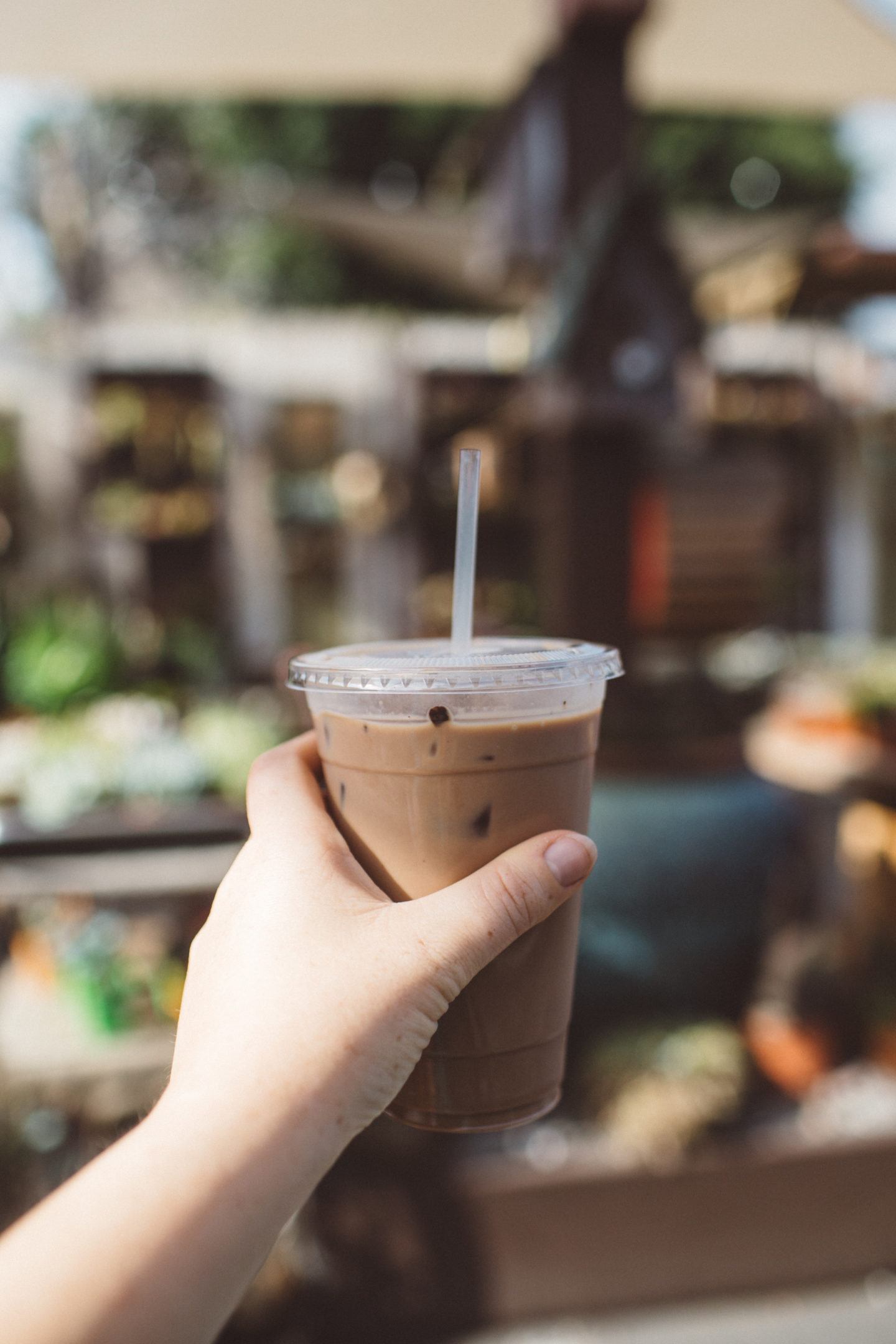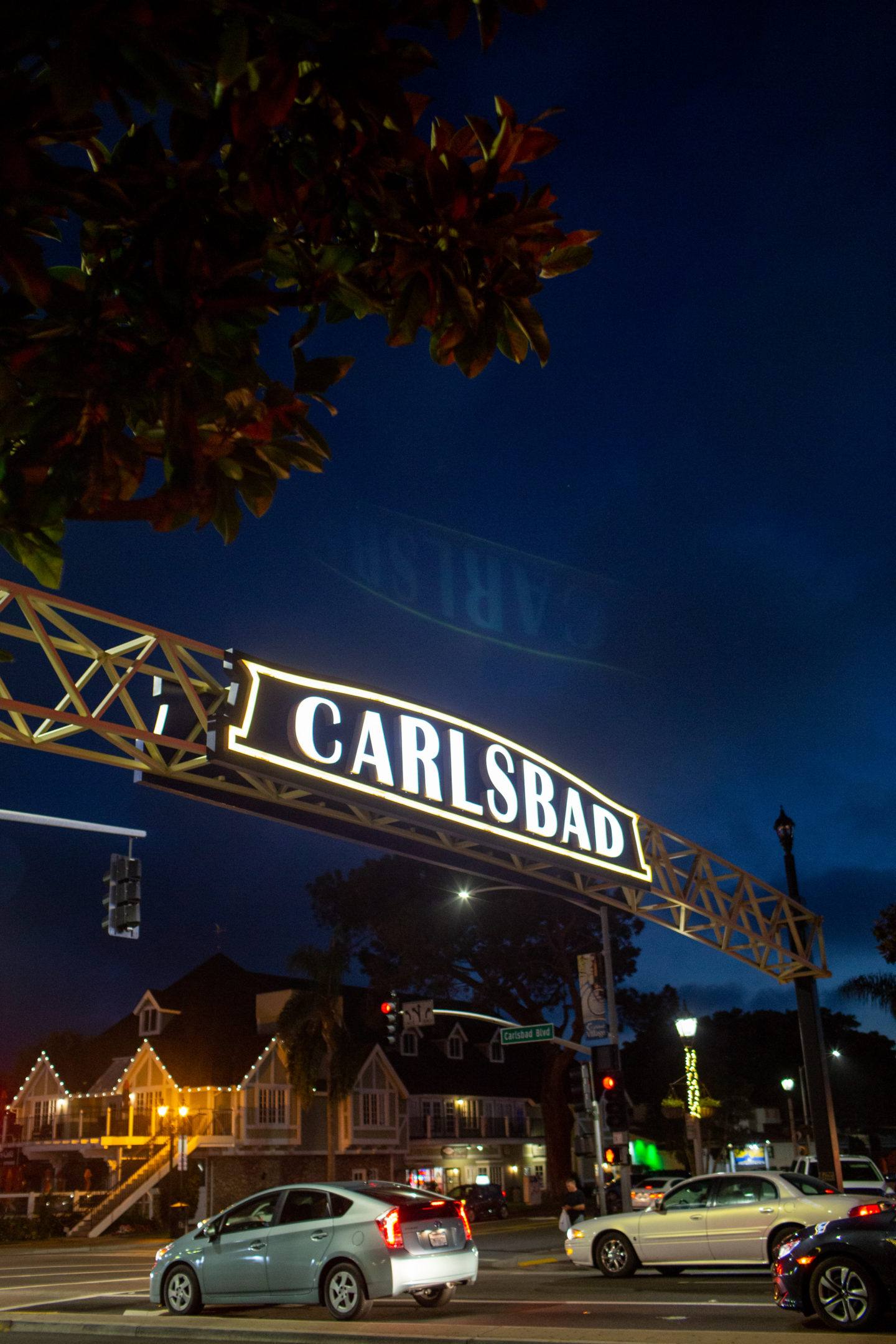 *Barrel Republic: This was hands-down our favorite spot for beer in Carlsbad. They have a very unique "you-pour" system. When you arrive, you'll get a bracelet and scan it at each tap you want to pour. Each beer cost a different amount per oz (ie: 40 cents/oz) and you pay at the end for the total amount you drank. Bascially, this means you have the freedom to pour and taste as many beers as you want without spending a crazy amount of money! They have a lot of craft beer options here. Robin and I poured ourselves a lot of tiny pours so we could try all the rare kinds of beers on our bucket list. They also have a killer menu, I recommend the cheesy pretzels!
The Goods: Looking for craft donuts? Head here!
Pizza Port: A local brewery with arcade games and picnic tables. We've had their beers before and spoiler alert – they make great brews!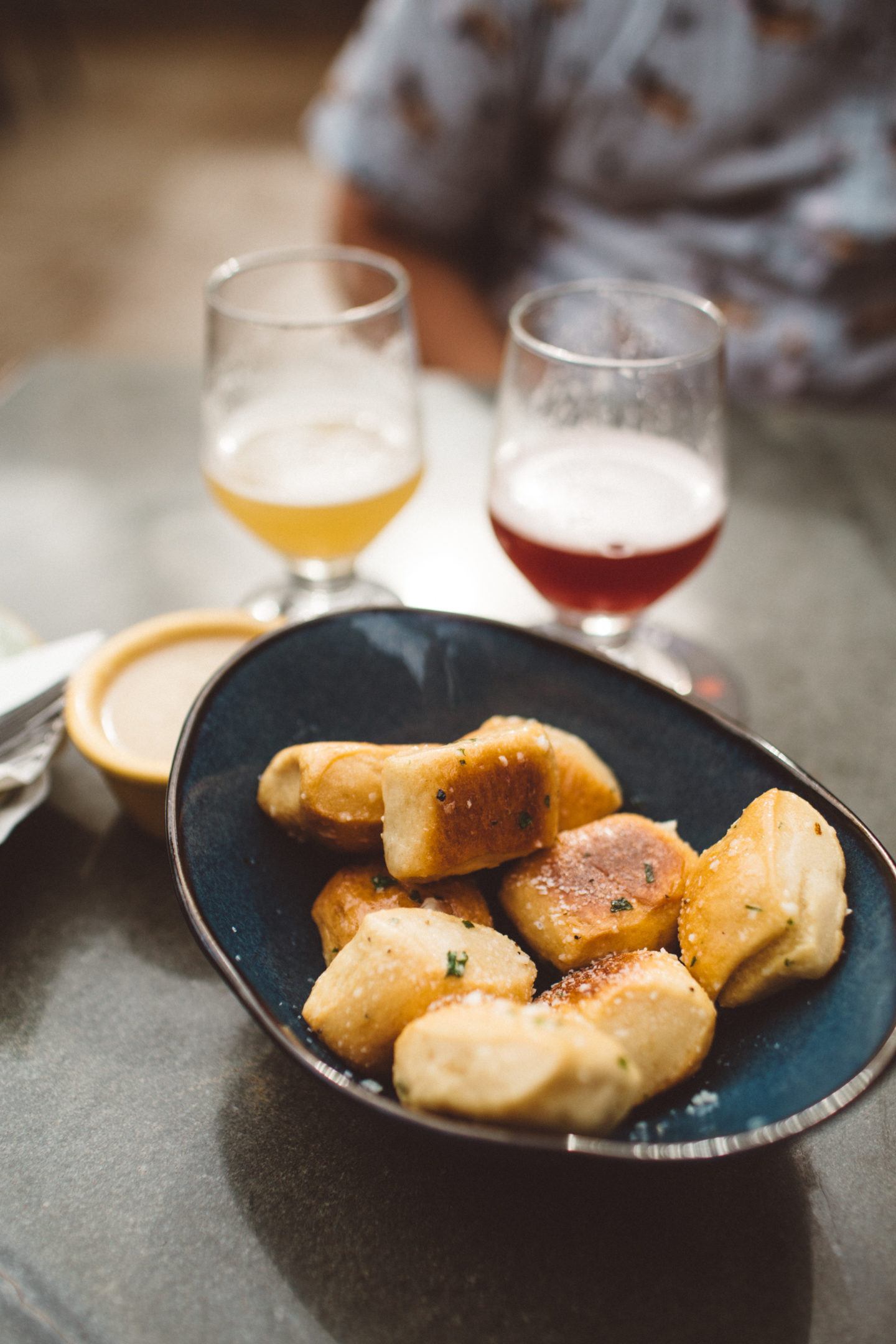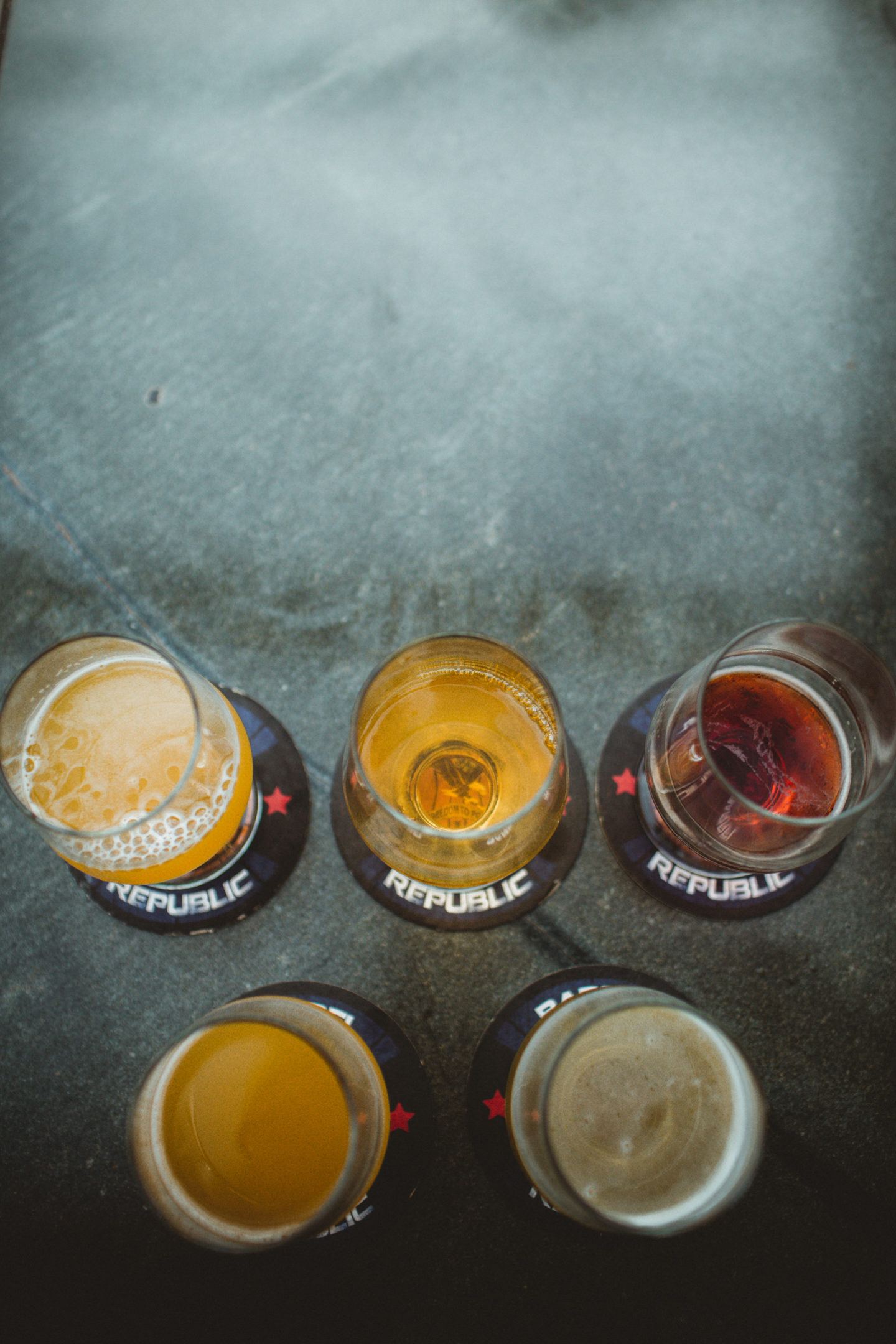 *Park101: If we lived in Carlsbad, we probably would find ourselves at Park101 on a weekly basis. This all outdoor, multiple level complex is chill, airy and has some of the best BBQ we've had outside the South. While their meat plates are amazing (the ribs… omg the ribs!!) I recommend the OINK!Fries which were the most extra AF fries I've ever had. Smoked cheddar cheese sauce, smoked pulled pork, bacon crumbles, poblano sauce all over fries… tasty while sober but I know after a few drinks these would hit the spot perfectly!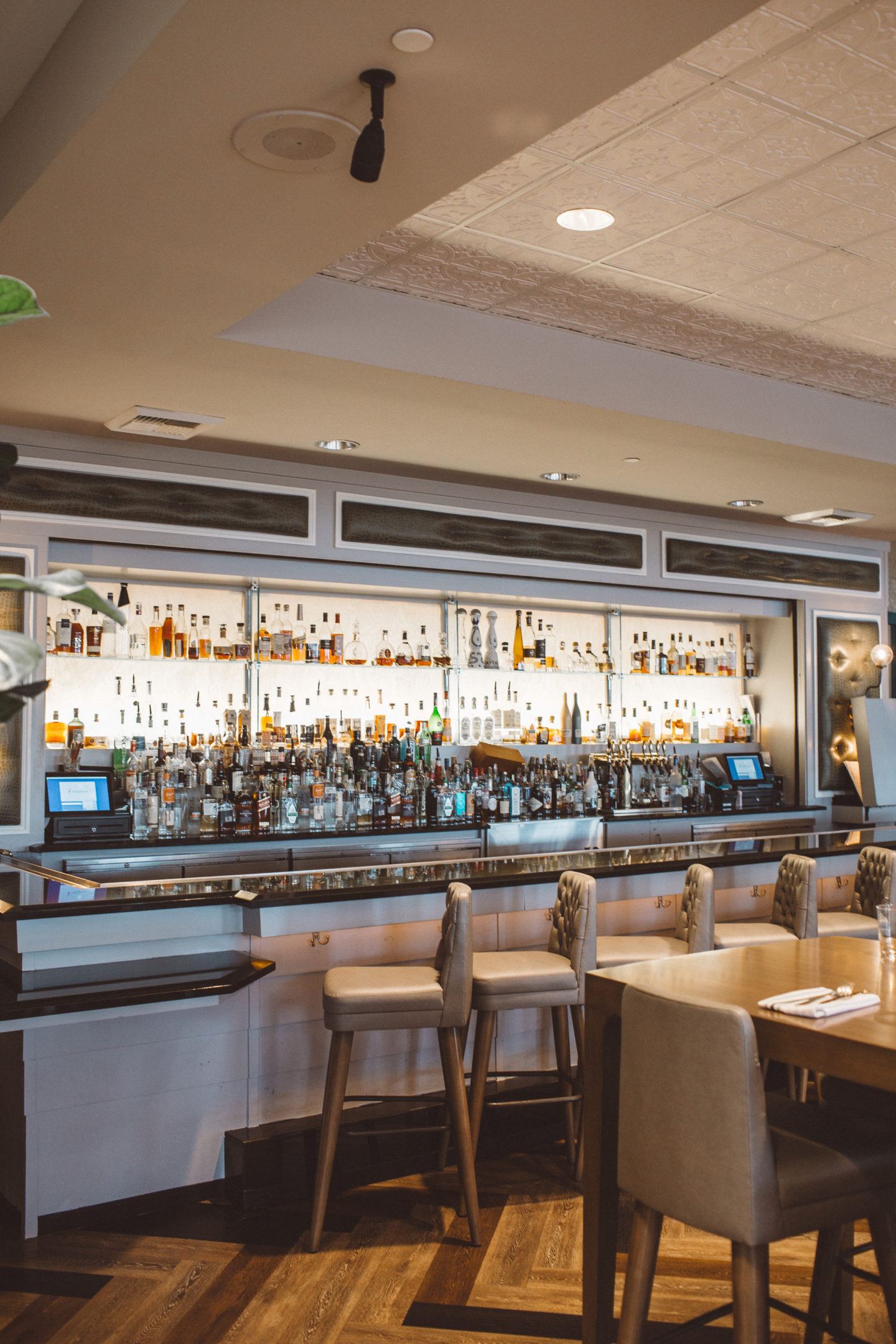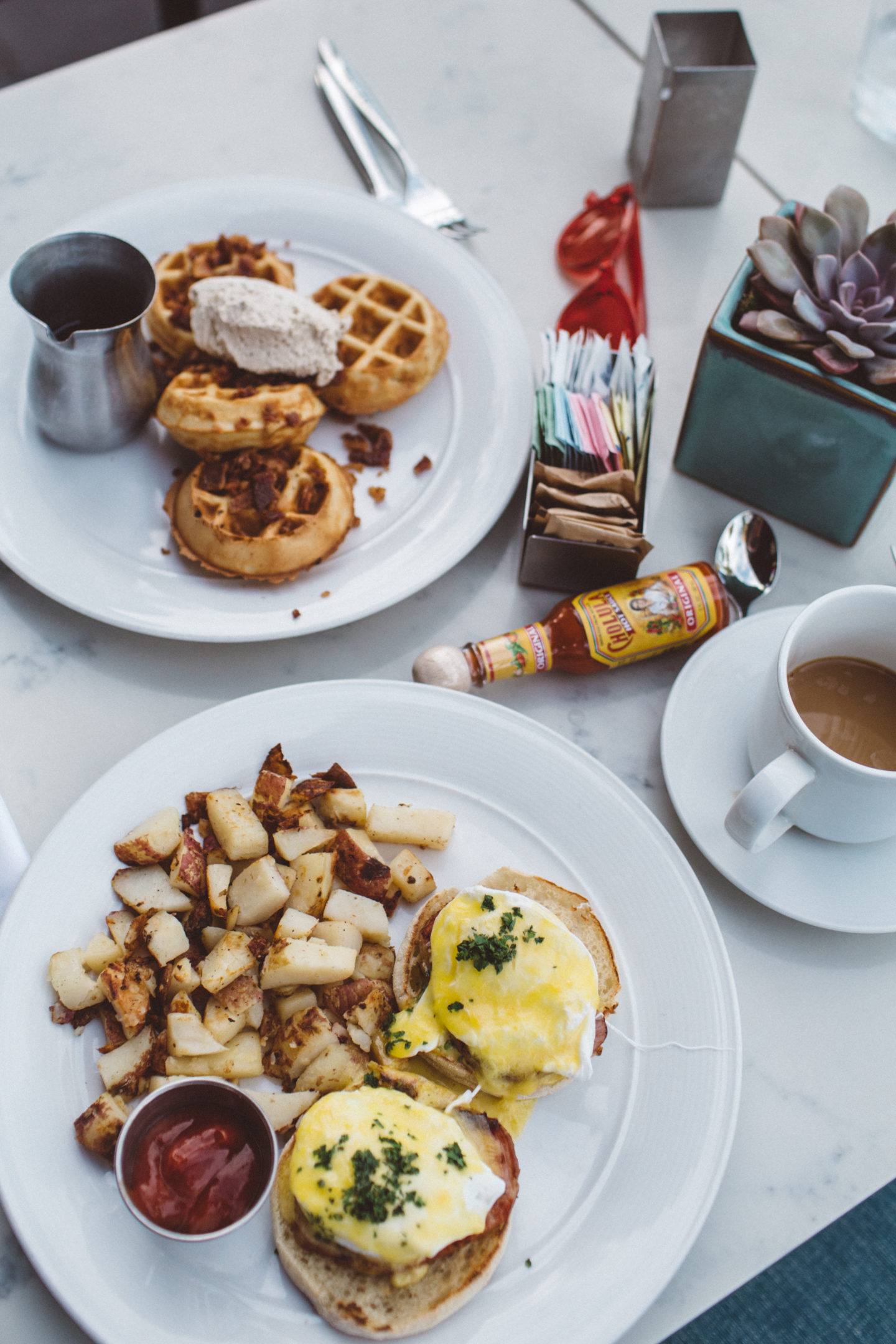 Karl Strauss: We visited Karl Strauss during our first trip to San Deigo a few years ago and I fell in love with the beer and mac & cheese. They have a location in Carlsbad, too! Come for small batch craft beers and bites.
20|Twenty: Located at the Westin, this trendy eatery pack a fantastic brunch with plenty of indoor and outdoor seating alike. I enjoyed eggs benedict while Robin ordered what was probably the best waffle I've had all year. Combined with the morning air and being just steps from our hotel room, this was a great way to start the day!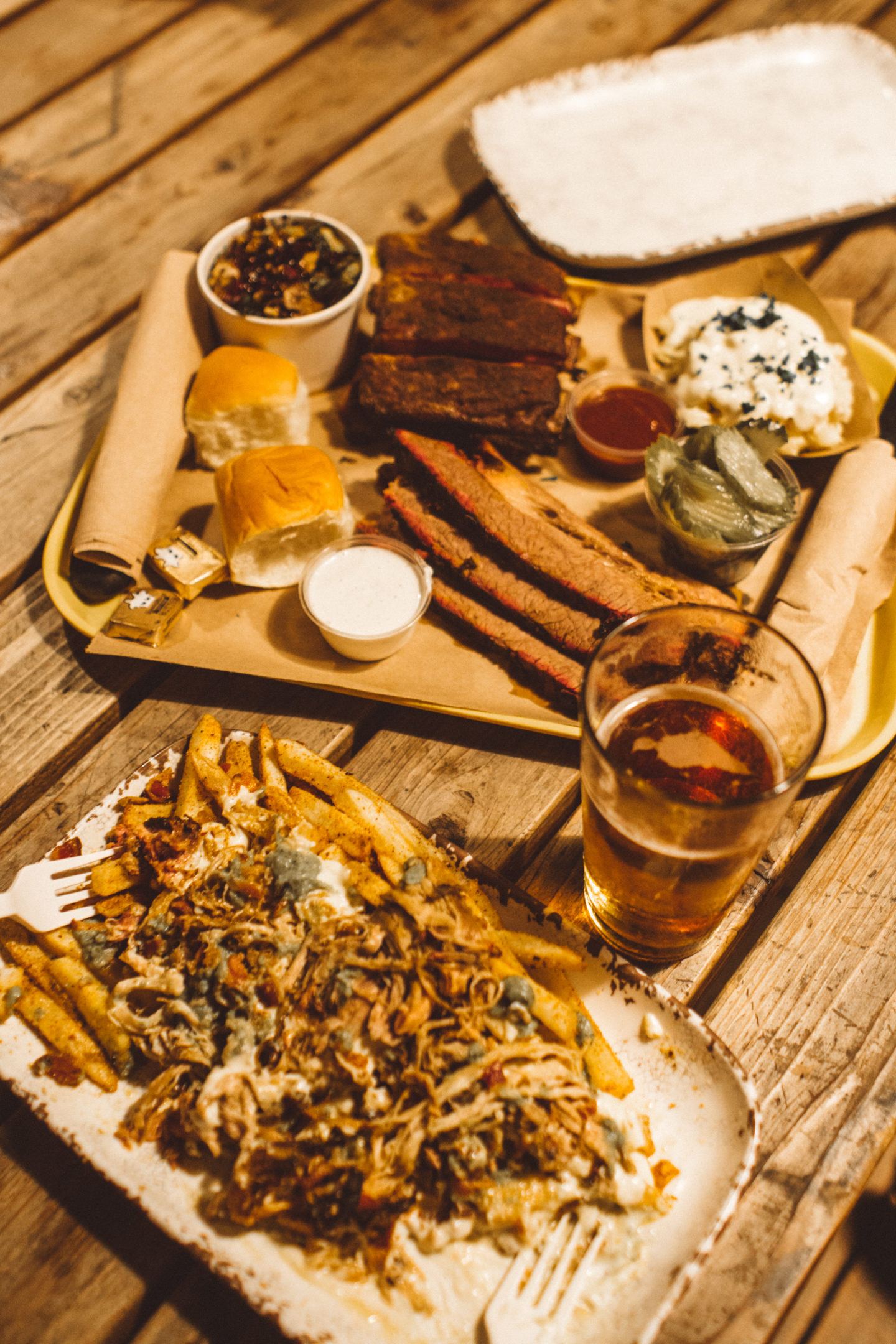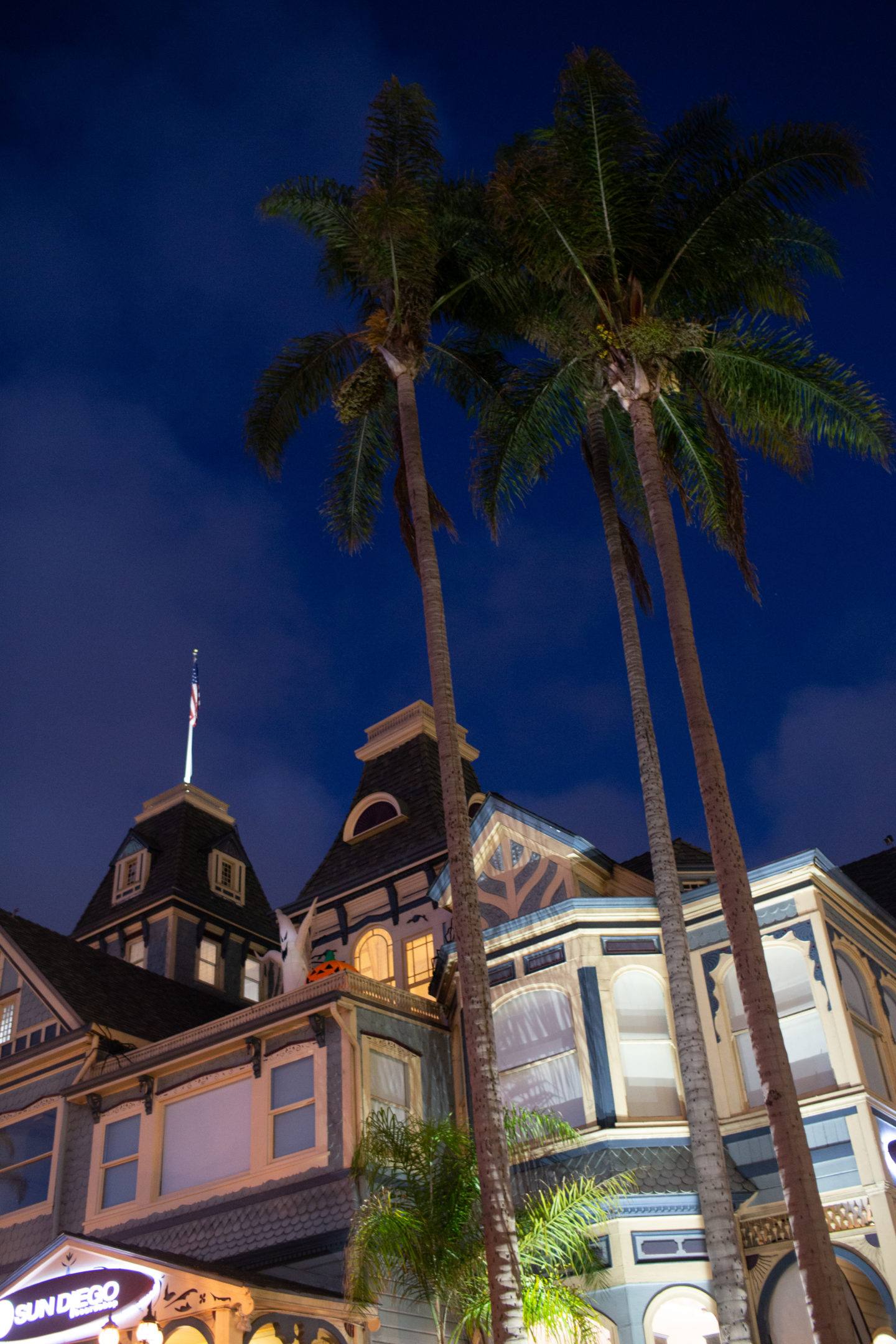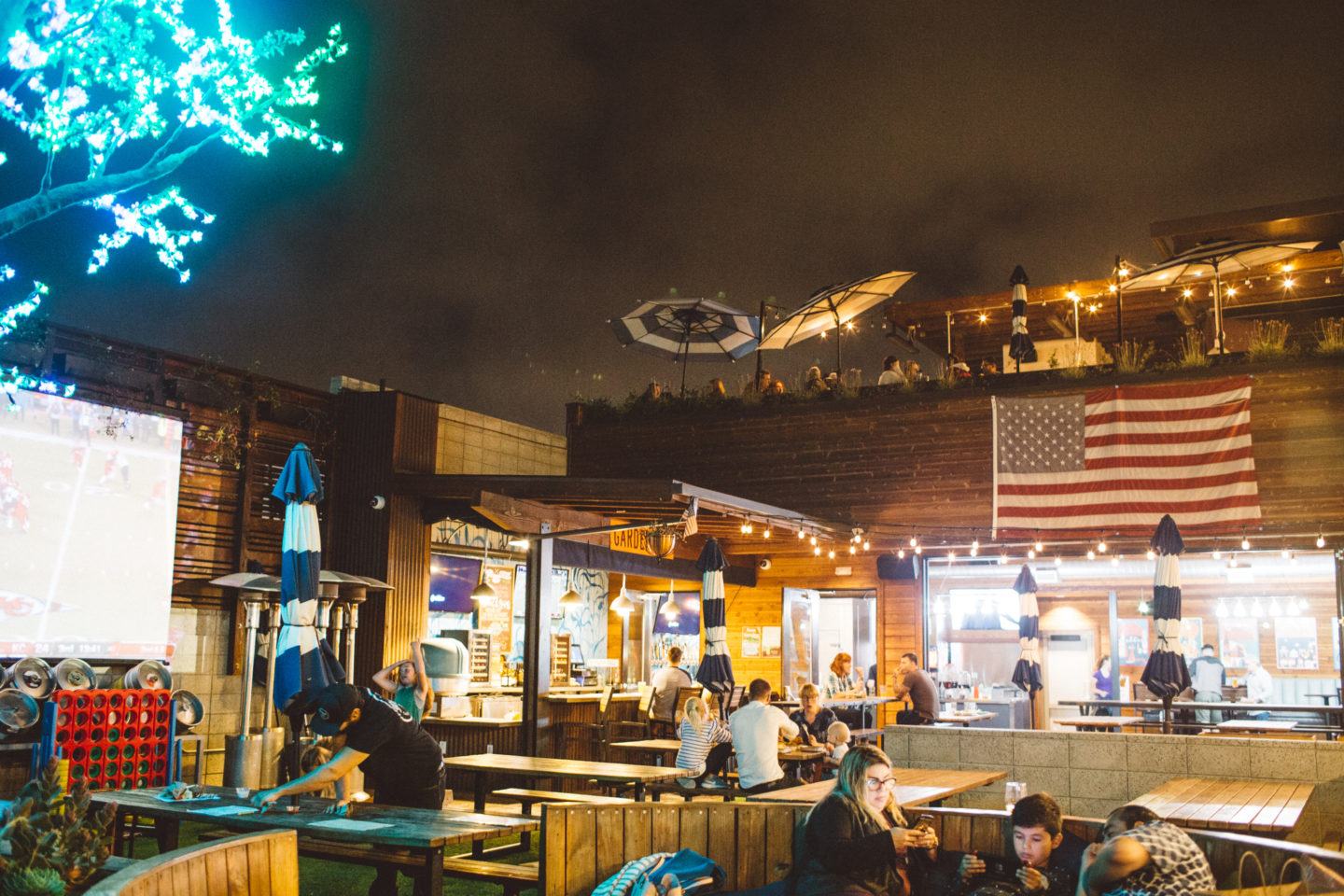 ---
WHAT TO PACK FOR CARLSBAD
---

Carlsbad is in Southern California, so while you'll have to adjust a bit for seasons, it's generally a mild and warm temperature year-round.
Sunscreen: Gotta keep that skin safe! This is my favorite facial sunscreen and this one is my favorite body sunscreen. Read more about my facial sunscreen recommendations in this blog post.
Sunglasses: See above – the mornings may be foggy here but it's bright and sunny during the day! These are my faves.
Swimsuit: Whether it's the beach, a lagoon or your hotel pool, plan on spending a LOT of time in the water during your visit to Carlsbad!
Colorful Dresses: Carlsbad is a city of colors, so you might as well pack bright pieces of clothing for your vacation! I'm a big fan of dresses like this one!
Sandals: You'll be living in your sandals or flats, I promise. Bring a comfy pair that can get sandy and water on them.
Towel: Most likely you'll be getting a bit sandy at some point. Keep a towel in the car to clean yourself off!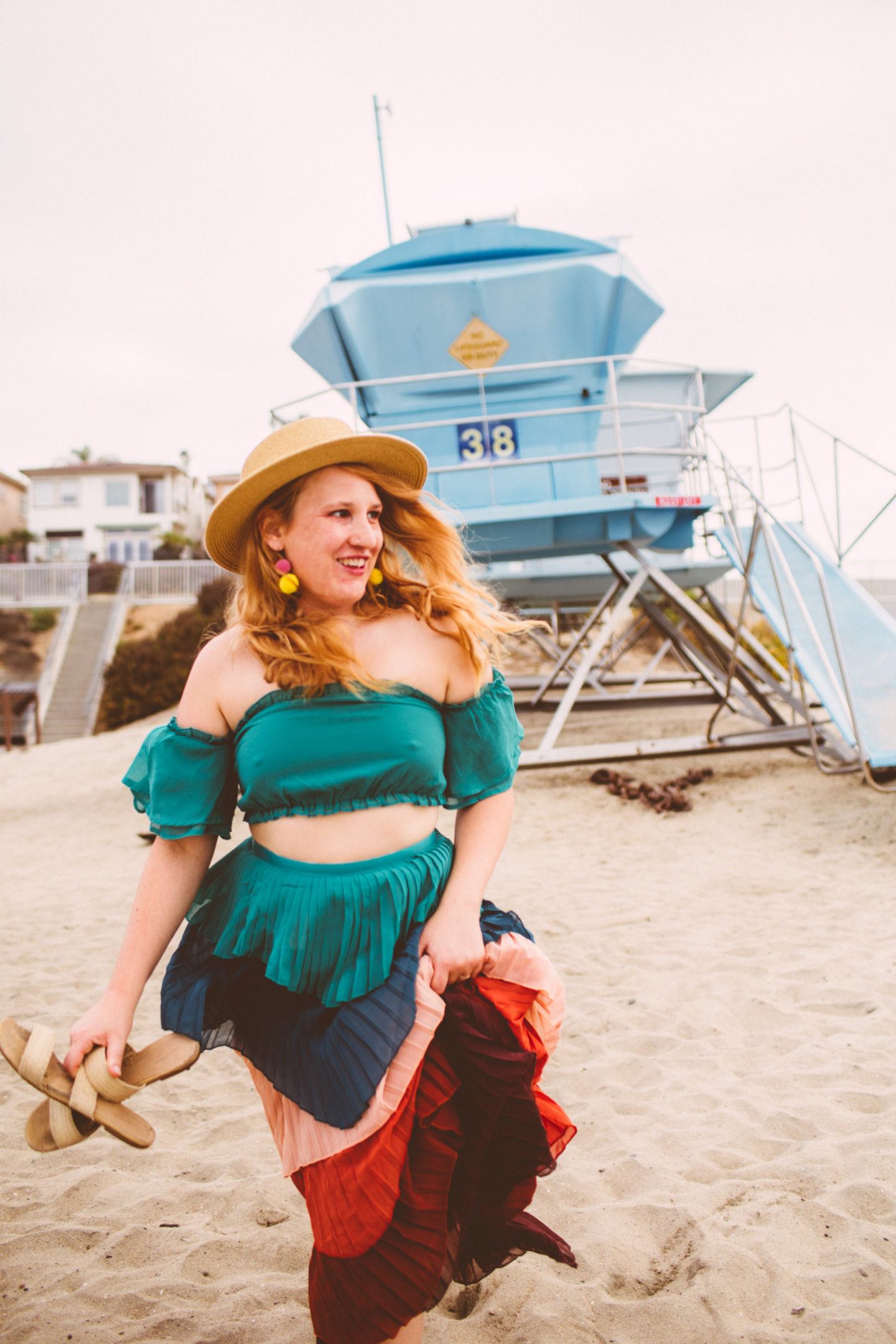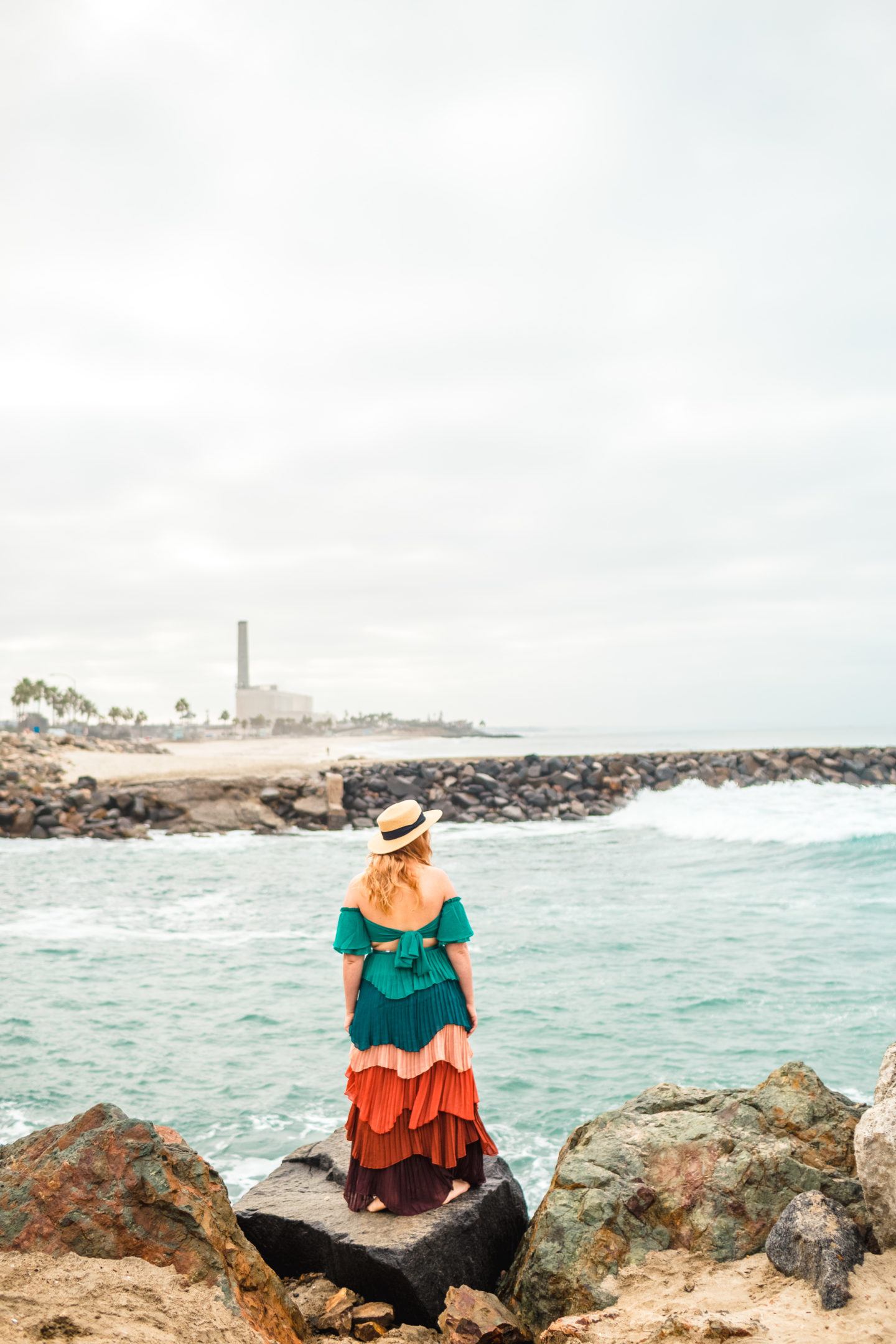 ---
I hope this helps you plan an amazing trip to Carlsbad! We fell in love and can't wait to return on our next trip down south. There are just so many things to do in Carlsbad. If you have any suggestions, leave a comment below! If you have questions, pop them below too or DM me on Instagram @thewhimsysoul and I'll try my best to answer them!