*Update: this blog post was originally posted in July 2016 and has been updated after my second visit in July 2017. It's even better than ever!

Last year, for the long Fourth of July weekend, Robin and I drove down to San Diego for some sunshine and festivities. I've been looking forward to this trip for ages – I was told San Diego goes all out for 4th of July and it didn't disappoint! We had so much fun that I wanted to share my first timer's San Diego Travel Guide with you. Then, this July, I went down for a week again, this time for a girls trip. Between the two trips to San Diego, I've broken down what we did day by day, the best beaches to visit, the best rooftops, and everything you must do when visiting San Diego.
Scroll down to the bottom to see my list of my favorite eats, beaches, and things to do. Or, continue reading for daily itineraries. 


---
DAY ONE
---
wear this

AFTERNOON
Assuming you'll arrive in San Diego in the afternoon like we did – as you know, we live in San Francisco, which is about a 9-10 hour drive from San Diego. We decided to drive instead of fly because we wanted our car in San Diego. It came in handy! Make sure to rent a car if you fly.
I luckily have a friend that grew up in San Diego and consulted her when finding a hotel. She recommended since it was our first time, to stay near one of the beaches. We picked her home turf of La Jolla. I'd recommend staying at the La Jolla Shores Hotel, La Valencia, the Curio or book a beachy Airbnb somewhere (get $20 here). It's wonderful being in walking distance to the beach.
At golden hour, Pacific Beach is stunning.
When you arrive and settle in,  start walking down the Pacific Beach boardwalk. At golden hour, the beach is stunning. I had such a fun time exploring the Pacific Beach Pier, where you can rent poles and go fishing on. I got really excited before I realized there is no way we could have cooked or kept fish if we went fishing! On one side of the pier you can surf, the other side and all the way down to Mission Beach (about a 2-mile stretch) is for swimming!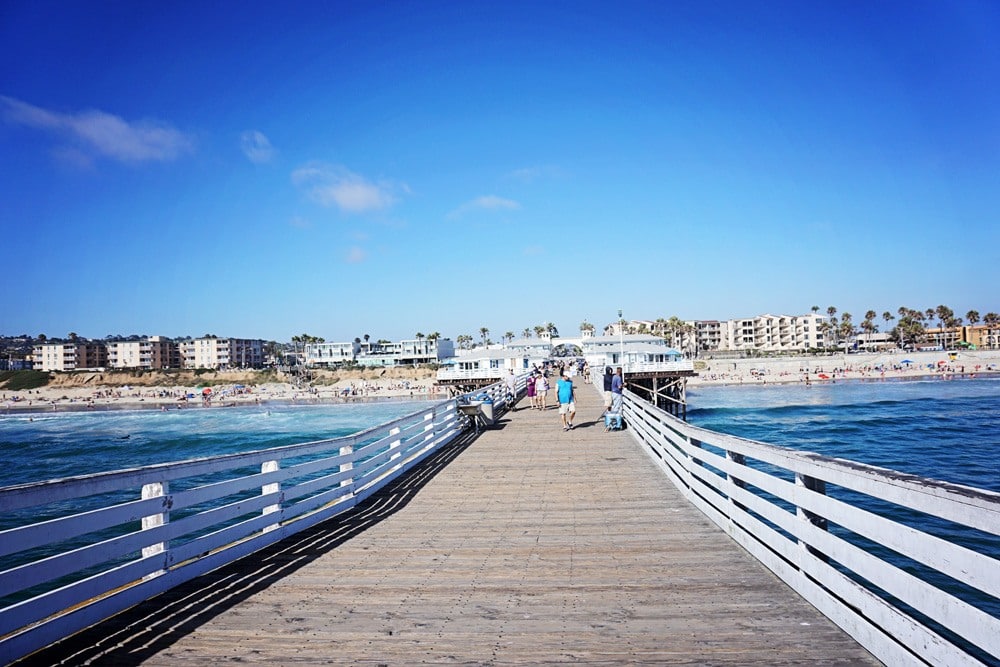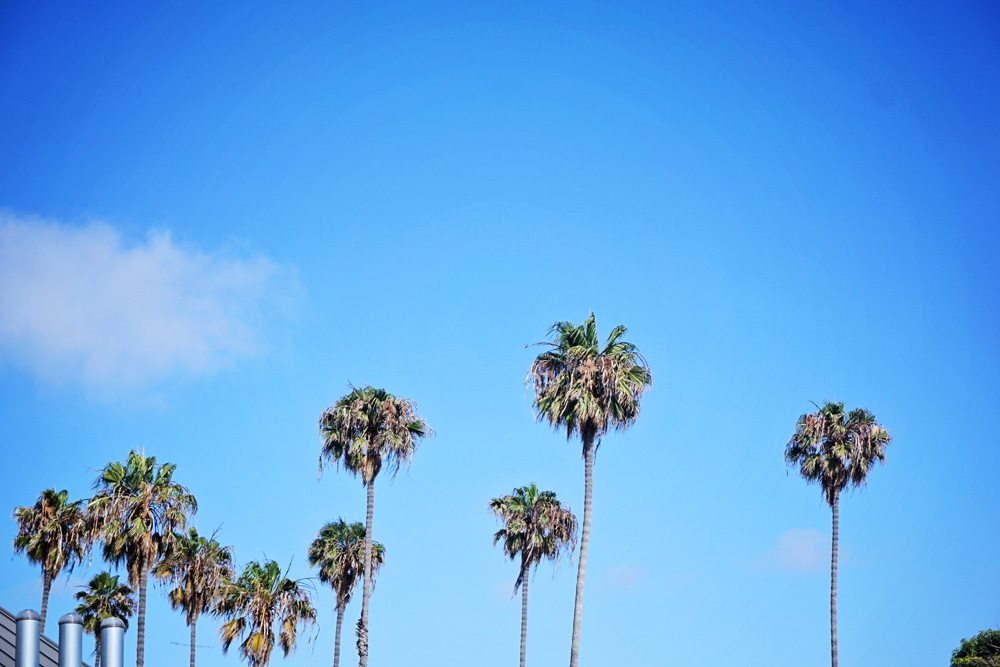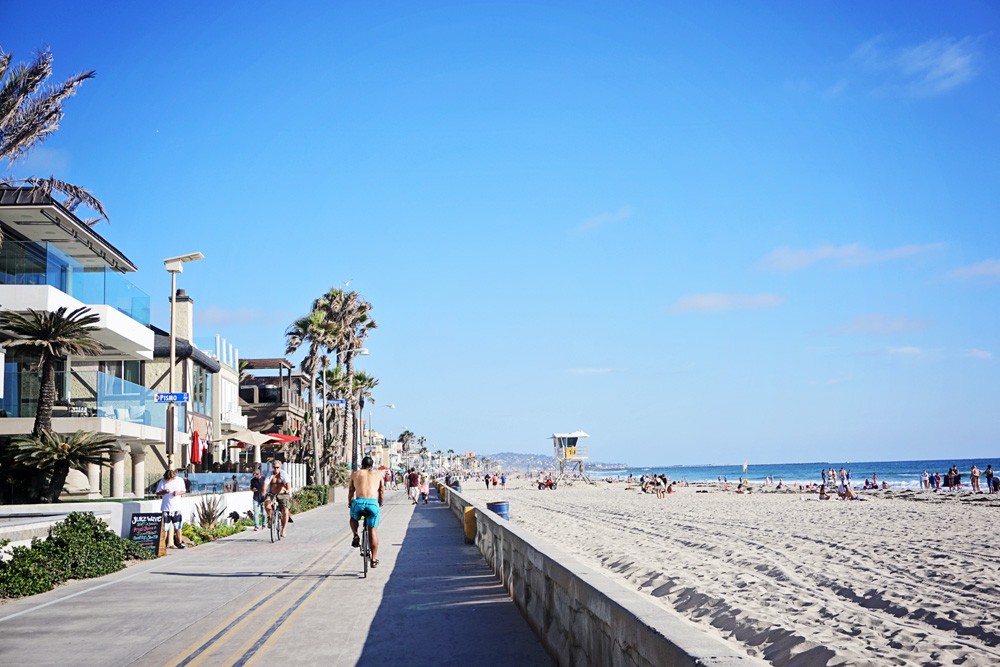 EVENING
We were looking for a fun place to eat dinner, but just kept walking and walking. It was so much fun looking at all the shops, fancy beachfront houses and people watch. And, after a foggy week in San Francisco, the sun felt great. We ended up at Draft along Mission Beach, a craft beer pub with wonderful food and an even more impressive list of beer on tap. We grabbed outside seats and spent the next 2+ hours people watching, trying new beers and relaxing. We were there when the sunset and let me tell you, people in San Diego LOVE the sunset! Everybody crowded around the boardwalk, took tons of selfies and even cheered when the sun finally sank. I thought it was so funny.
After dinner, we walked back up to our hotel and crashed, hard. I thought it was the perfect way to introduce ourselves to San Diego because we were able to see two of the most popular beaches in one go.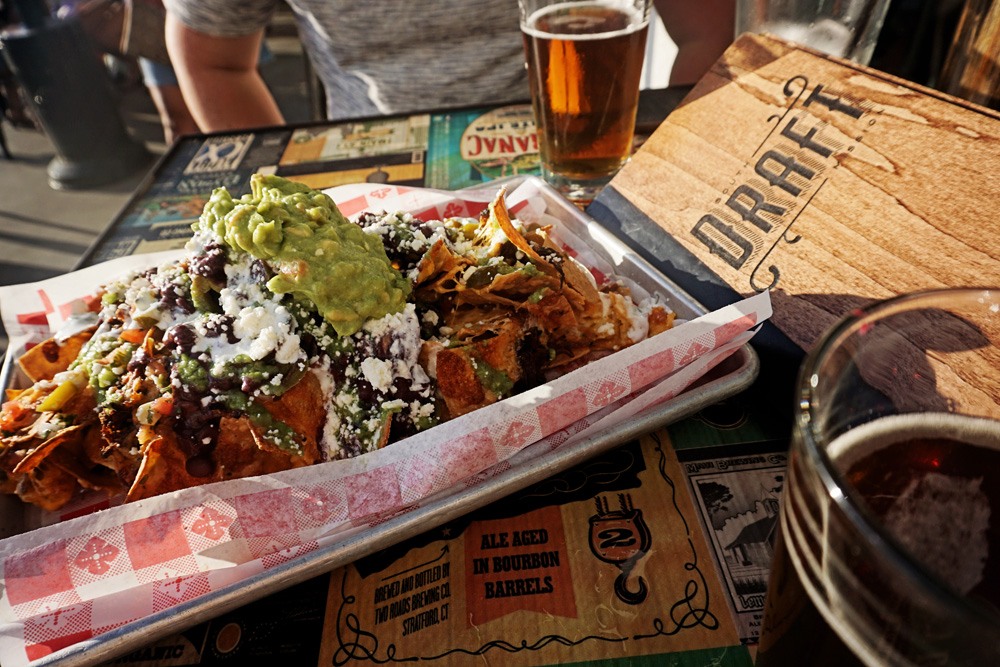 ---
DAY TWO
---
MORNING
We woke up to a cloudy Sunday and I was a little bummed — I wanted a hot sunny day! It ended up clearing up in the afternoon and that's when I learned that La Jolla area can be foggy sometimes, but it's always warm. For breakfast, we walked to Oscars in Bird Rock and holy moly – they have THE BEST fish burritos I have ever tasted! If you'll be in PB/Bird Rock/La Jolla areas of San Deigo, you must visit Oscars.
THE BEST fish burritos I have ever tasted are at Oscars.
After breakfast, we spent the rest of the morning walking around Bird Rock to look at all the shops and ended up sitting by the ocean at a cute lookout point for a while. Soon, the sun was peeking out, so we changed into our swimsuits, hopped in our car and drove the 3+ miles north to La Jolla Cove, the famous Cove filled with sea life and sea lions. Parking wasn't too bad, but can get busy in the evenings. We first scooped the places out, starting at Children's Beach and walking up, ending up at the Cove. Along the way we stumbled upon Shell Beach, which was just covered in sea lions! There were at least 50 people milling about the rocks and beach, up close and personal with the sea lions. They were all sleeping, so they were pretty harmless. We hoped the wall and took a stroll among them! It was so neat, though I must say, they smell a lot.
For lunch, head to George's At The Cove before 11am. The rooftop fills up really fast and the price point of this place is high enough, you'll want the great view (because it is a great view) I ordered the blackened fish sandwich and an iced tea. Perfection.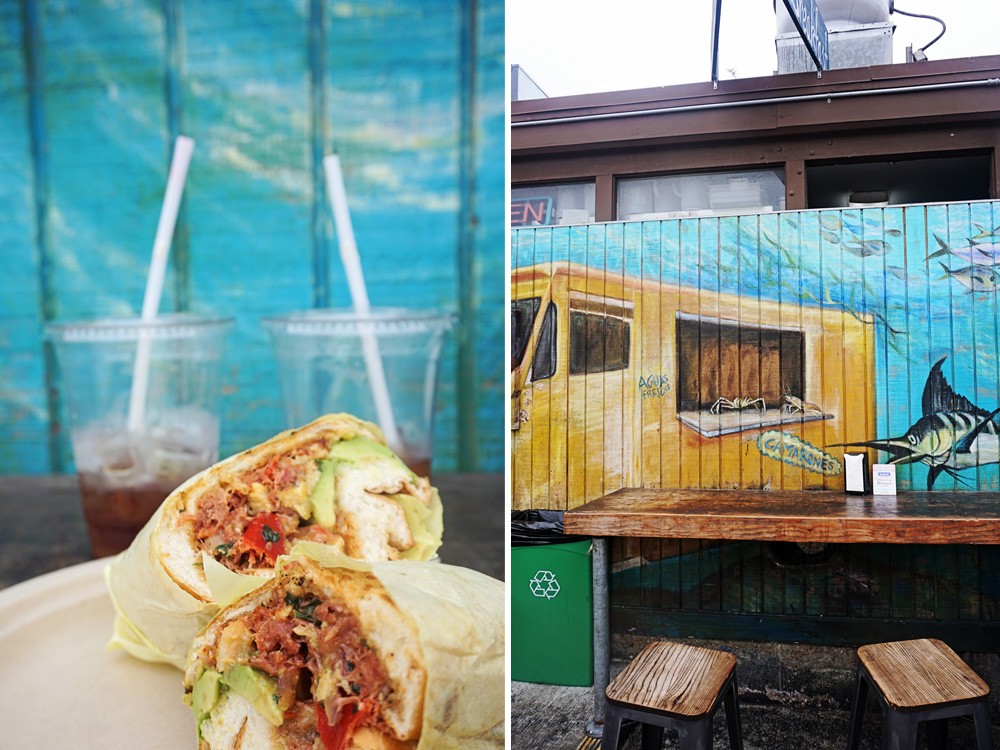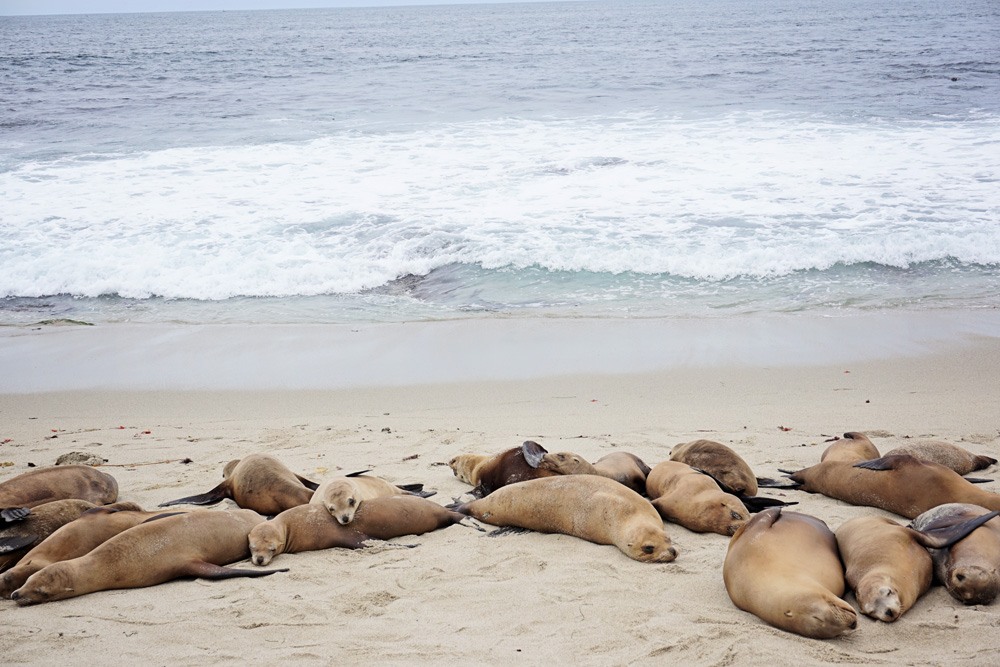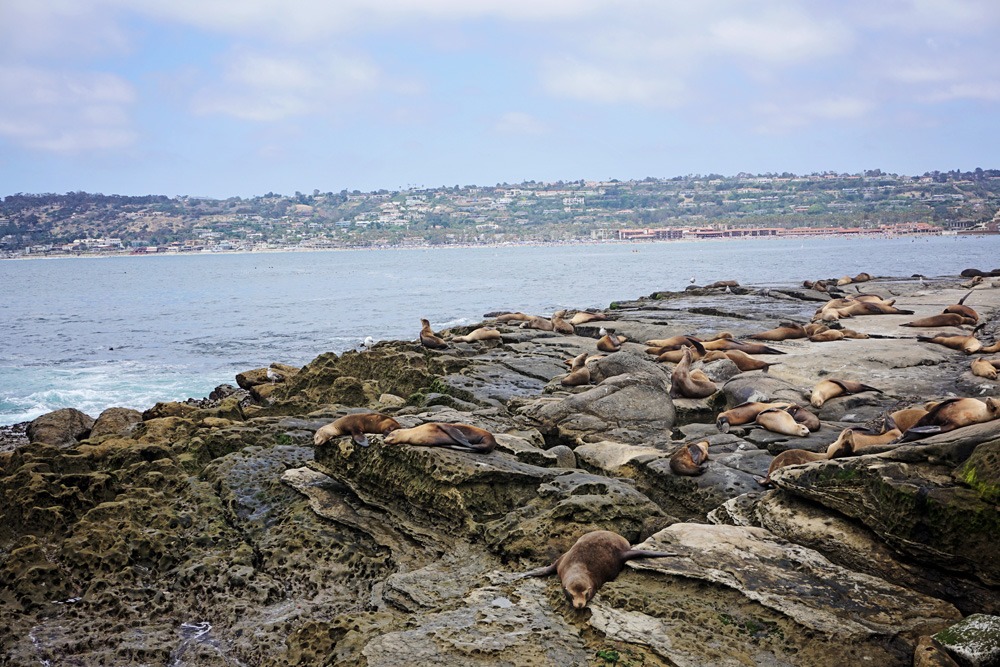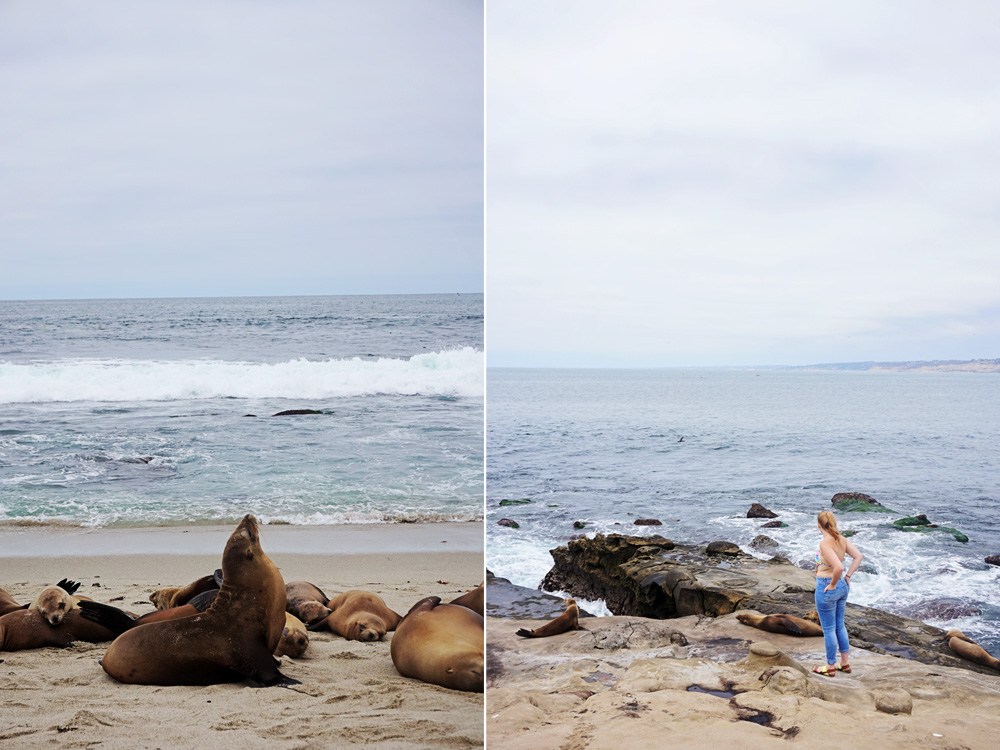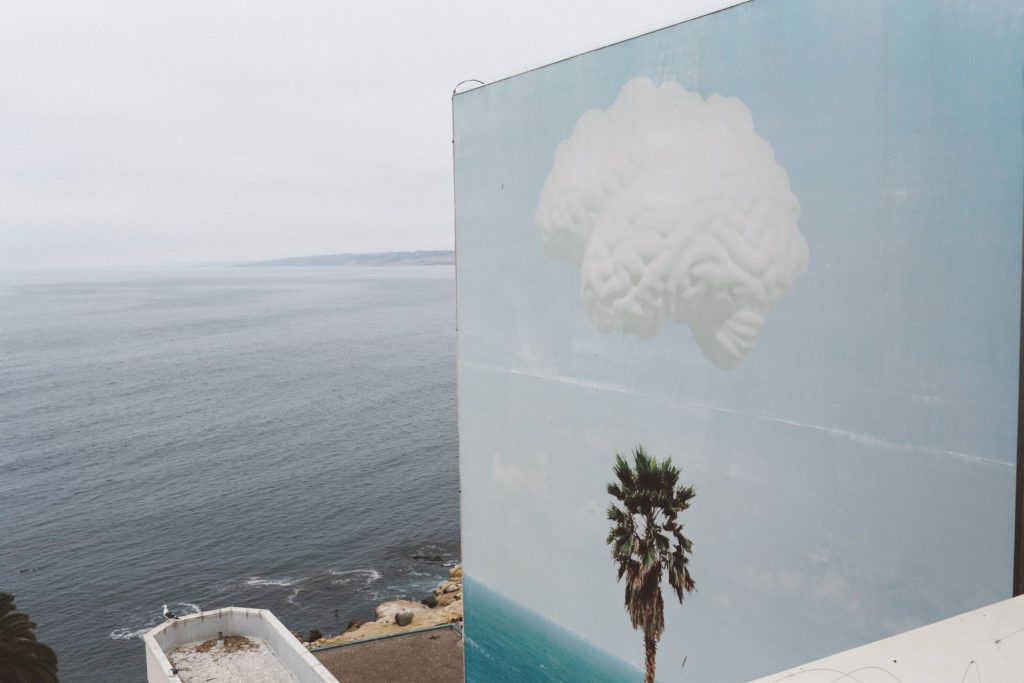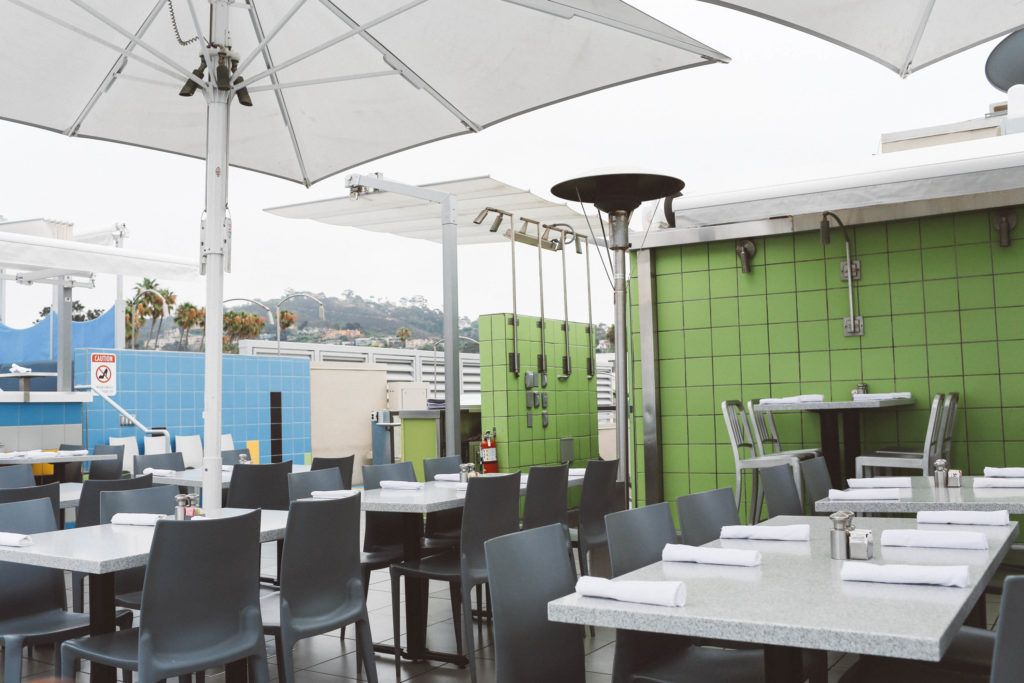 wear this

AFTERNOON
After hanging out with those guys, we rented snorkel masks and fins from the La Jolla Outpost and went snorkeling in the cove! There were a bunch of tiny, red tuna crabs hanging out on the beach and it felt really strange when they washed over your feet. In the water, we saw many just a few types of fish and more tuna crabs, but it was so much fun to snorkel. It was Robin's first time! The water was cold, but you got used to it quickly. And even though the sun wasn't fully out, we were able to spend about 2.5 hours in the water.
The famous Cove filled with sea life, sea lions and is the perfect place to go snorkeling!
EVENING
For that evening, we grabbed a hot chai tea from the Living Room as per recommendation from our friend. This spot is really neat! It's a little cafe in La Jolla that has a hooker bar upstairs and the cafe on the bottom. After sipping some tea, we headed a couple blocks over to the Kraus Brewery for dinner. Guys, they have the MOST amazing food. Many of the recipes use their own beer to make the sauces. I got the Mac n Cheese and Robin got a burger. You can also try dining at Dukes, which I hear has great food and a great ocean view. Note, you'll need a reservation for Dukes.
After dinner, we headed back to our hotel and watched the sunset over the beach. Like the night before, everyone in the area gathered around the watch the sunset and everyone cheered when it dipped. This time, I was able to catch the famous green flash!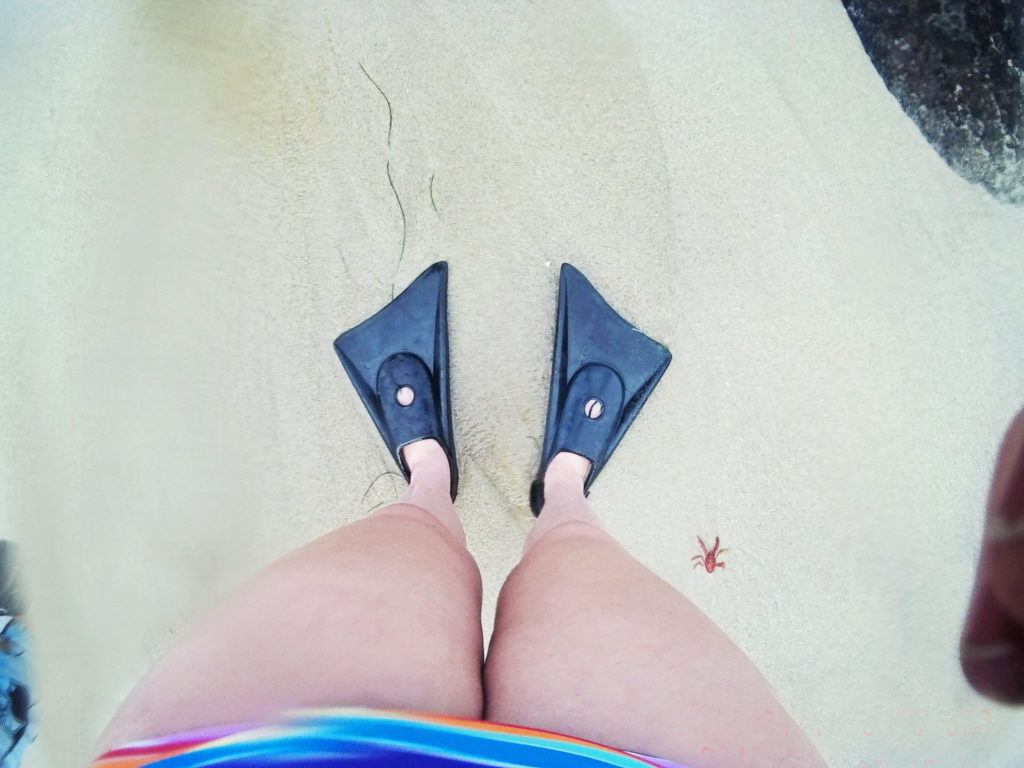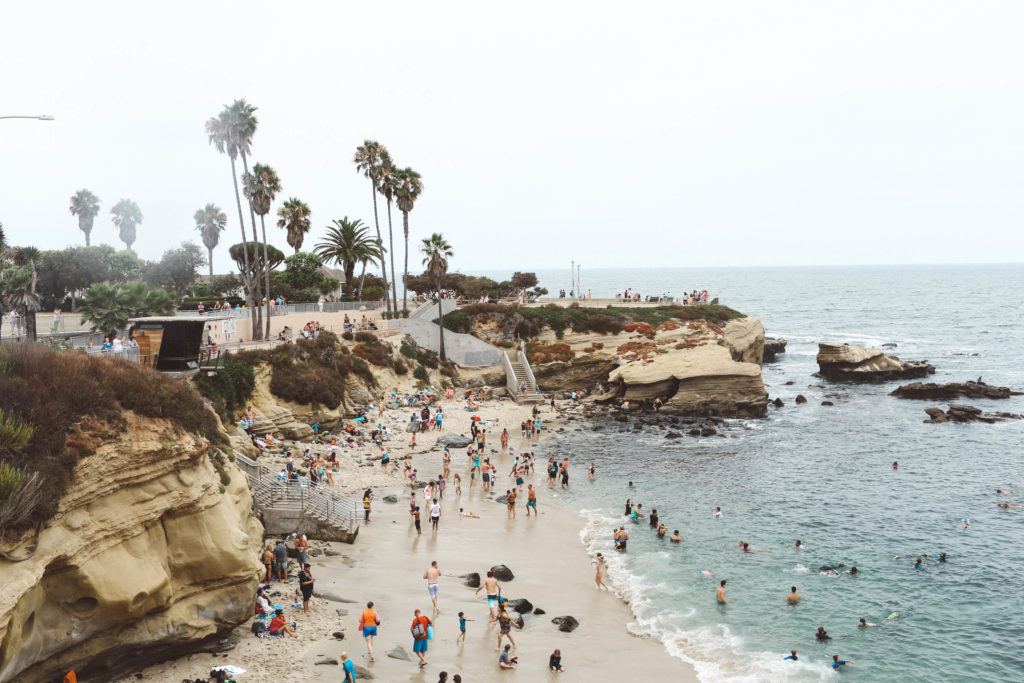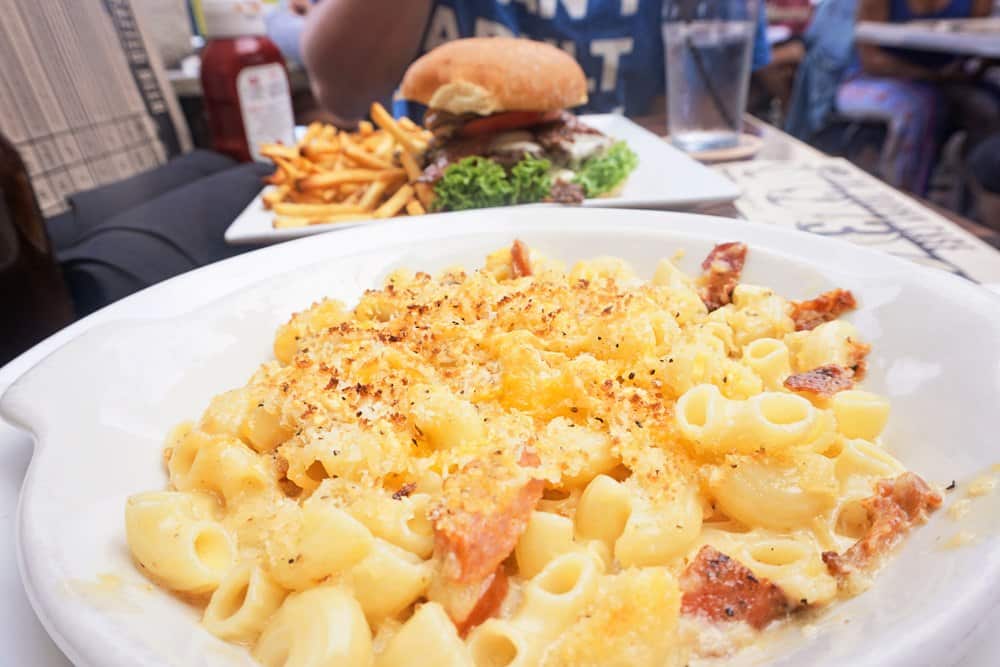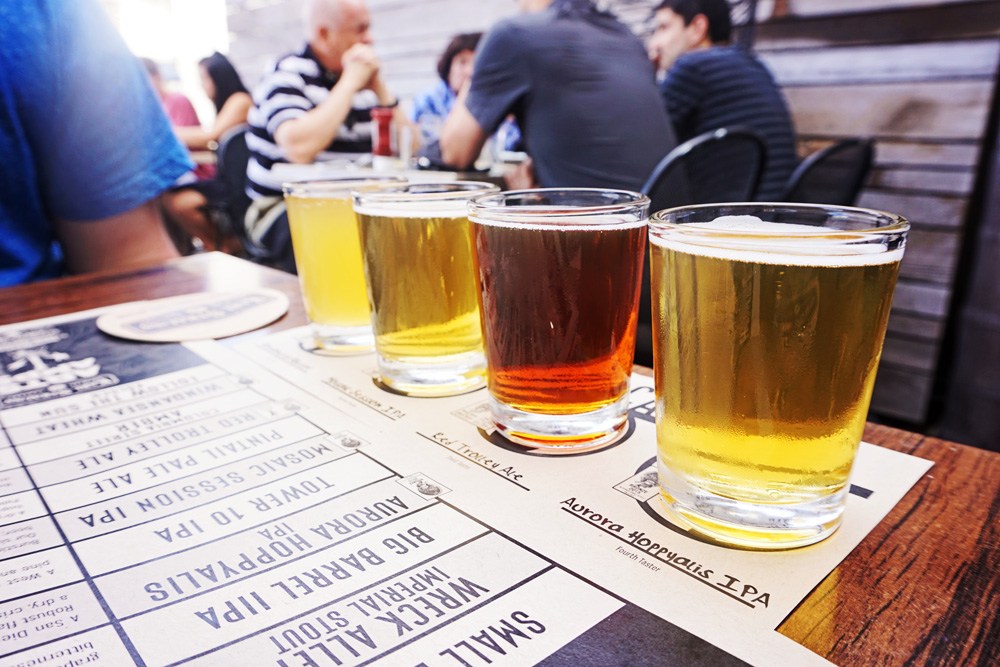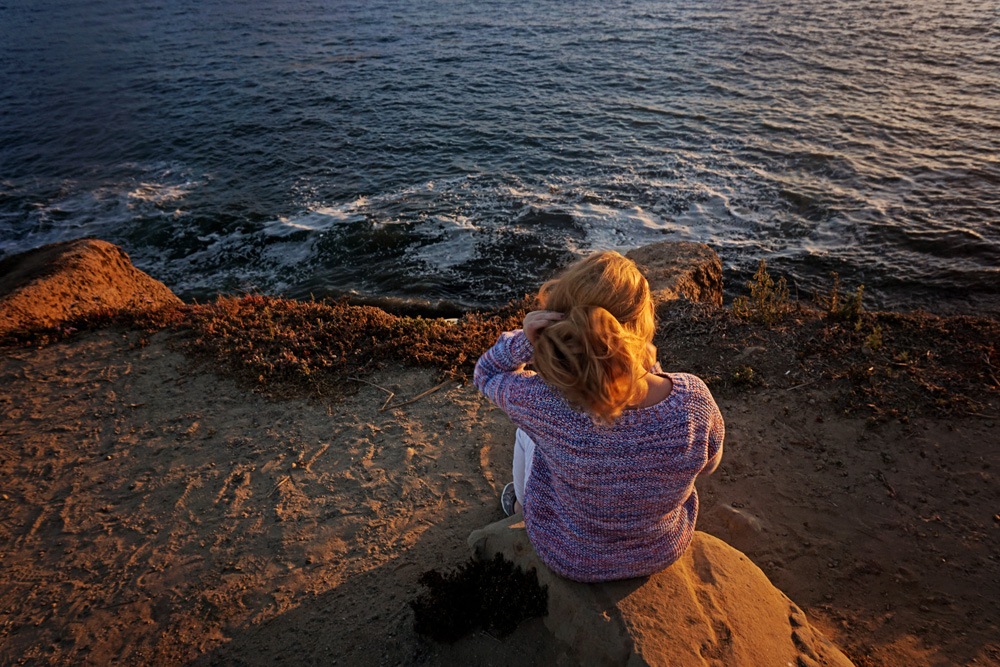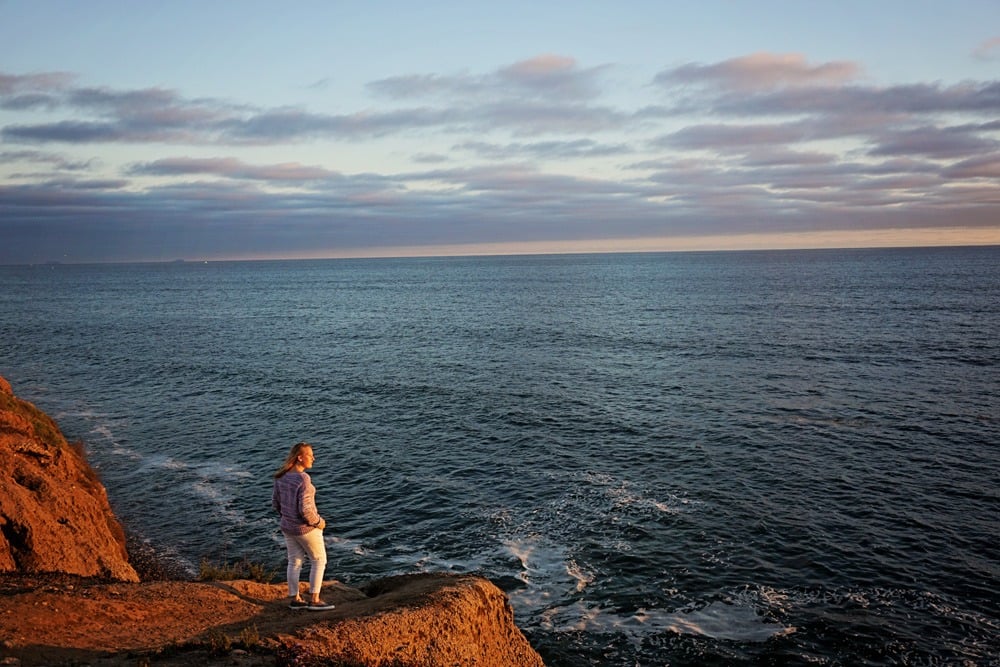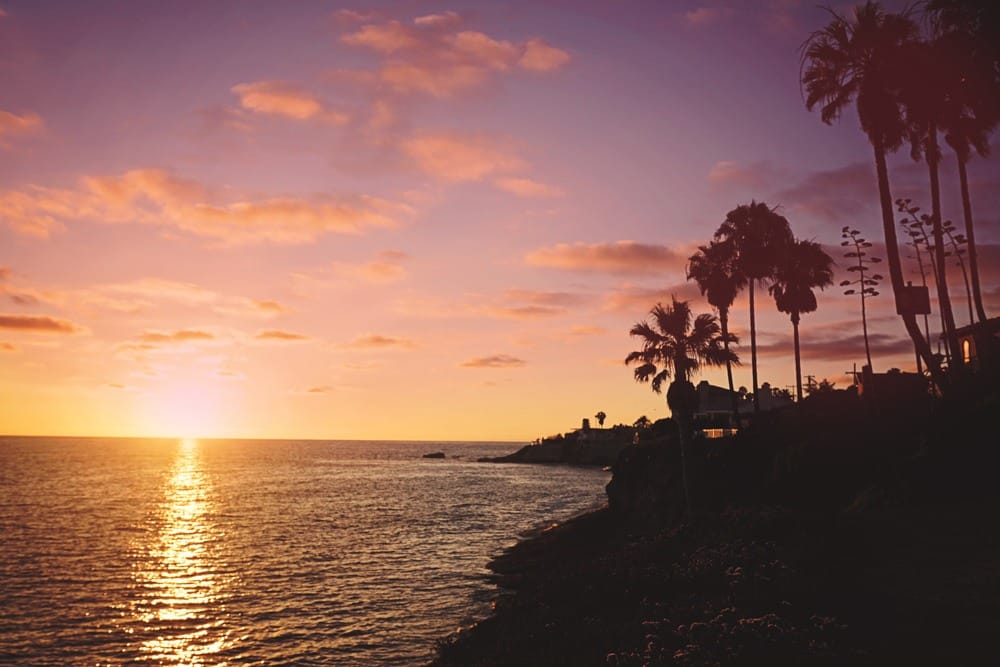 ---
DAY THREE (Shorehouse, La Jolla Beach, Shore Rider)
---
MORNING
Today, head to Shorehouse Kitchen in La Jolla Shores for breakfast. This little breakfast spot closes at 3:30, so don't try to grab dinner here. I loved the Risotto Eggs Benedict – such a unique breakfast! Also, grab the macadamia nut iced coffee for a truly tasty breakfast. Make sure to bring all your beach gear because that's the next stop!
wear this


AFTERNOON
La Jolla Shores beach is small, but clean and has great views of the La Jolla area. It's my favorite in San Diego. the first time I went, Robin and I went once. The second time I visited San Diego, I went every single day… sometimes two! I love this beach because the waves aren't too choppy and they're really fun to play in. I'd recommend renting or bring your boggy board to for extra fun. Alcohol isn't allowed, but bring a cooler filled with drinks and food. Or, make a few runs to the main street of La Jolla Shores to grab cold sodas or coffees.
If you can, bring a boggy board to play with!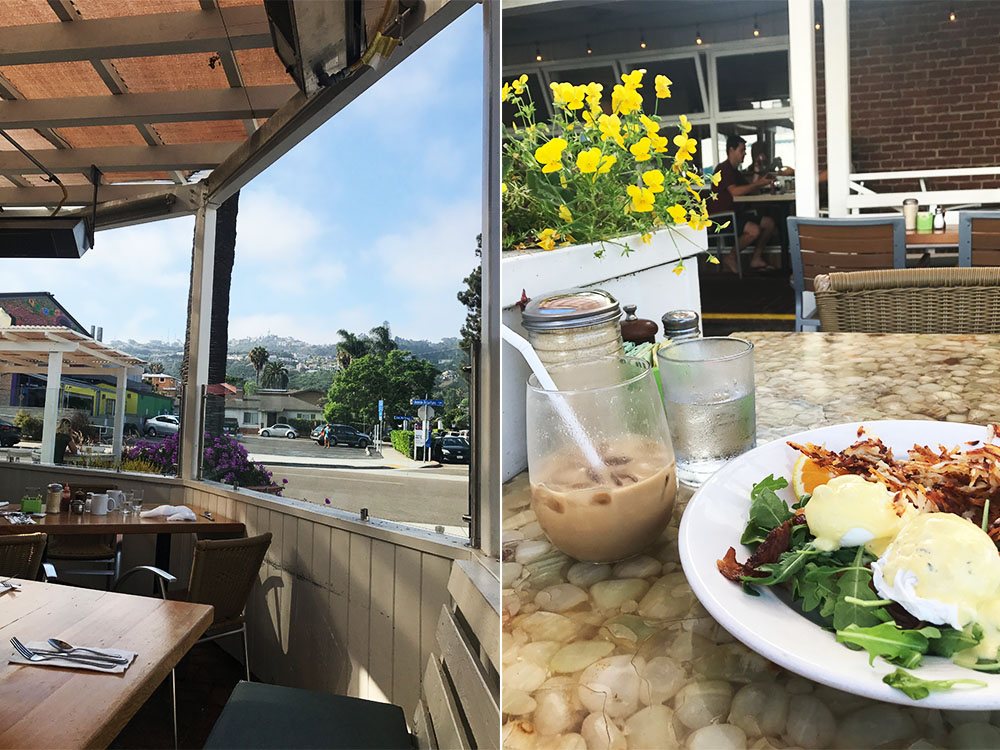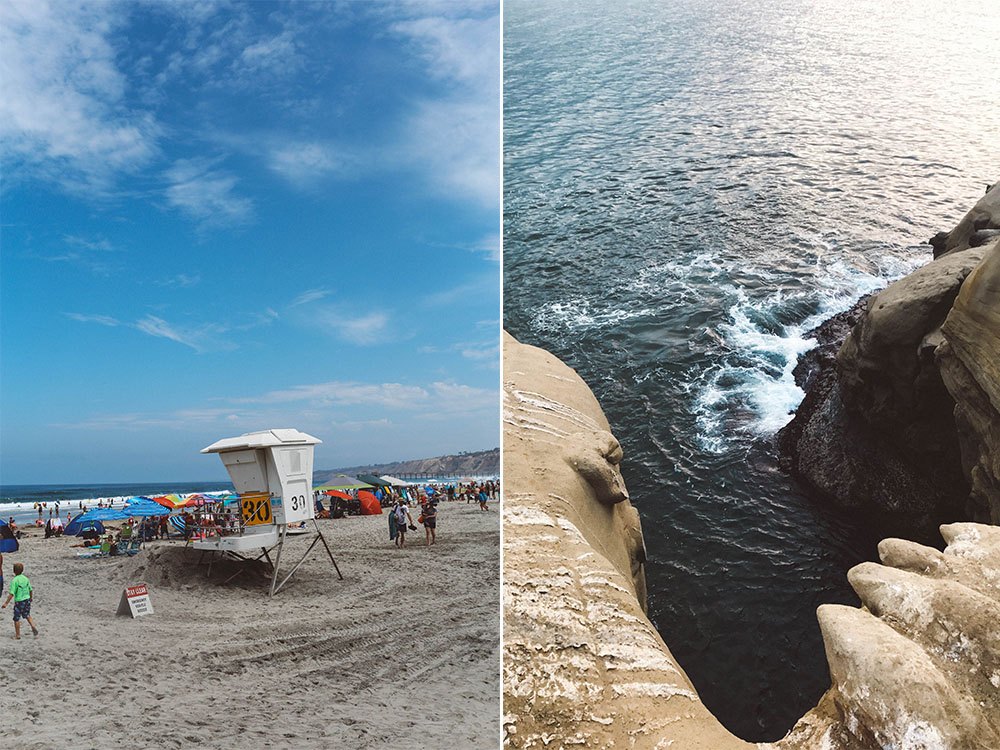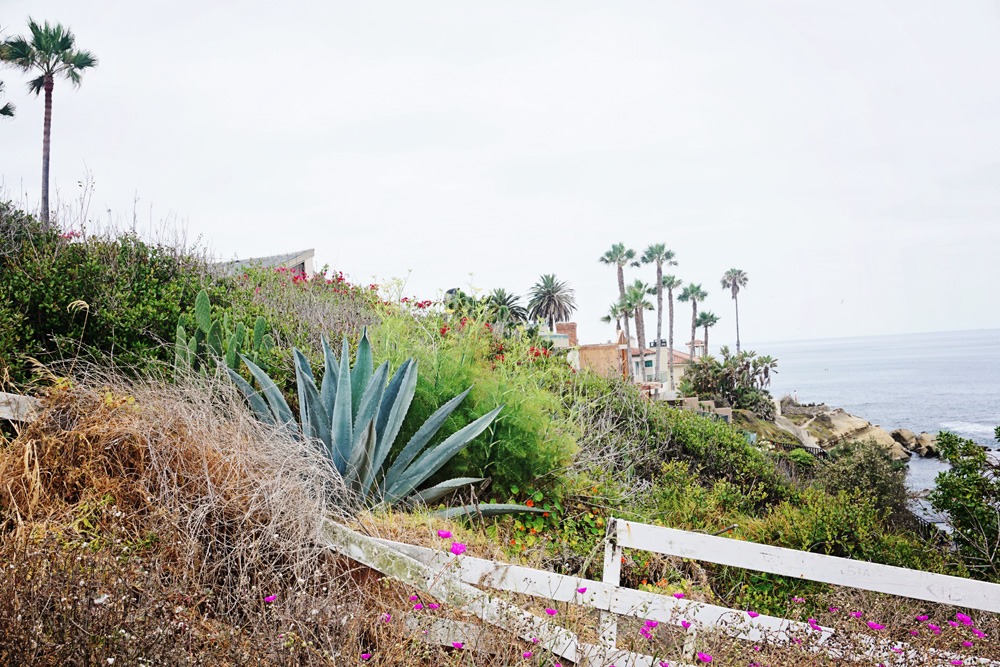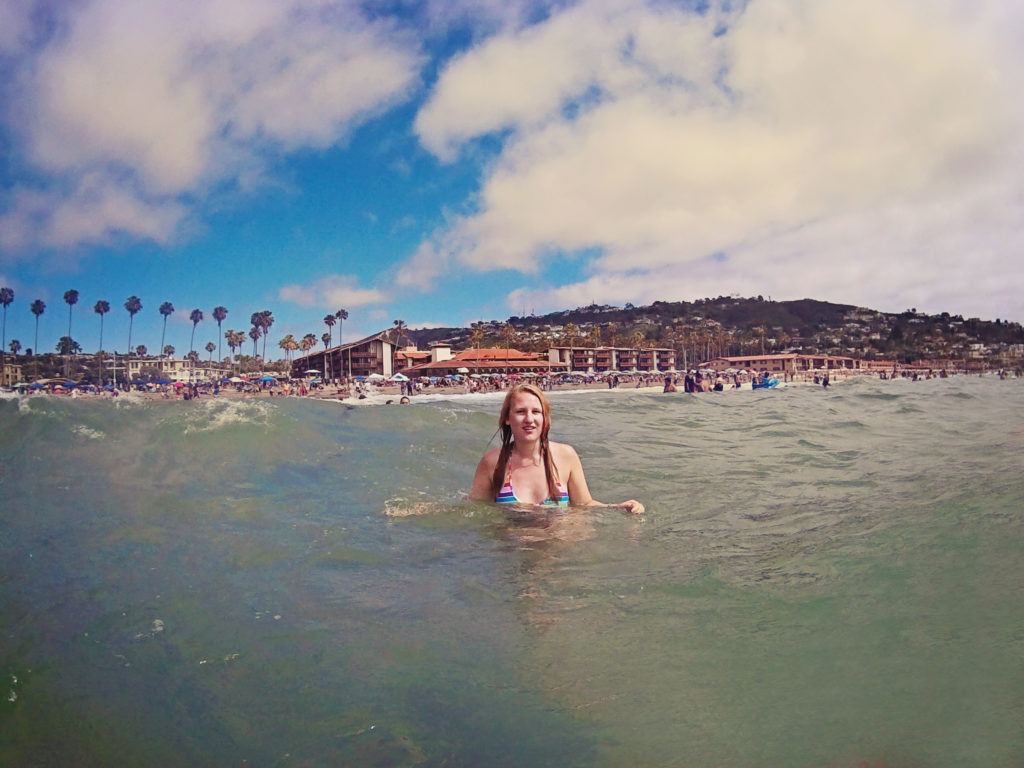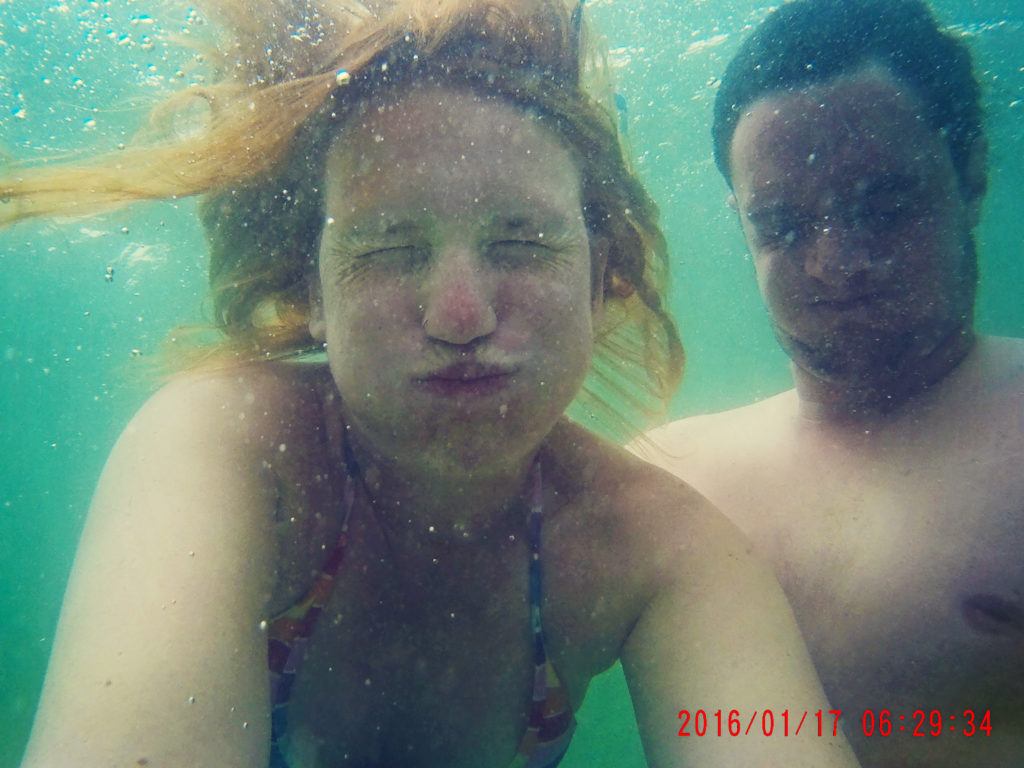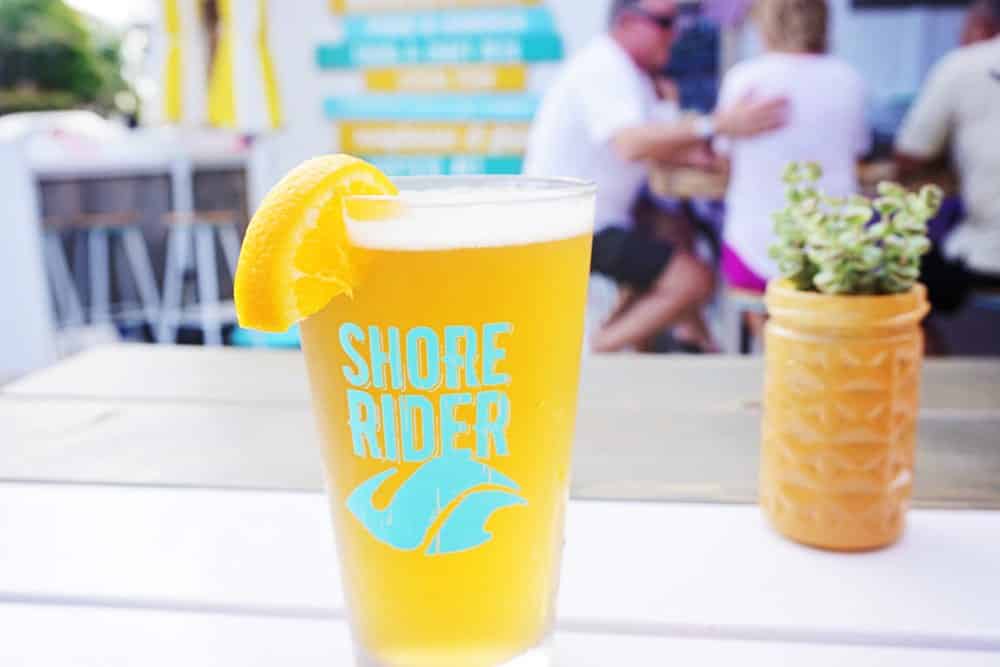 EVENING
For dinner, we grabbed burritos and beers at Shore Rider, this adorable and chill outdoor bar a few blocks away from the beach. I loved the bright colors and cute table decorations, plus the beer and food was so good after a long day at the beach. It felt nice to sit in the shade and cool off. This joint quickly became my favorite place to eat in La Jolla and I went there again on my second visit for lunch one day! My favorite thing to order? The 10-pound burrito with a cold local IPA.
After dinner, have some more drinks and then stick around the beach for the sunset. They are so colorful here. Walk to the beach and find a spot on the sand – if the evening isn't foggy, that is!
---
DAY FOUR (Balboa Park, North Park)
---
MORNING
This morning, after breakfast head to Balboa Park! It's a lot like Central Park or Golden Gate Park because it's so big and full of fun little corners. I personally loved the buildings that mirror a romantic Spanish style. You can visit the Bird Cage building, the San Diego Zoo next door or simply walk around and enjoy the outdoors. Bring snacks and comfy shoes! Or, choose to dine in one of the few restaurants on site.  You can easily spend a whole morning here.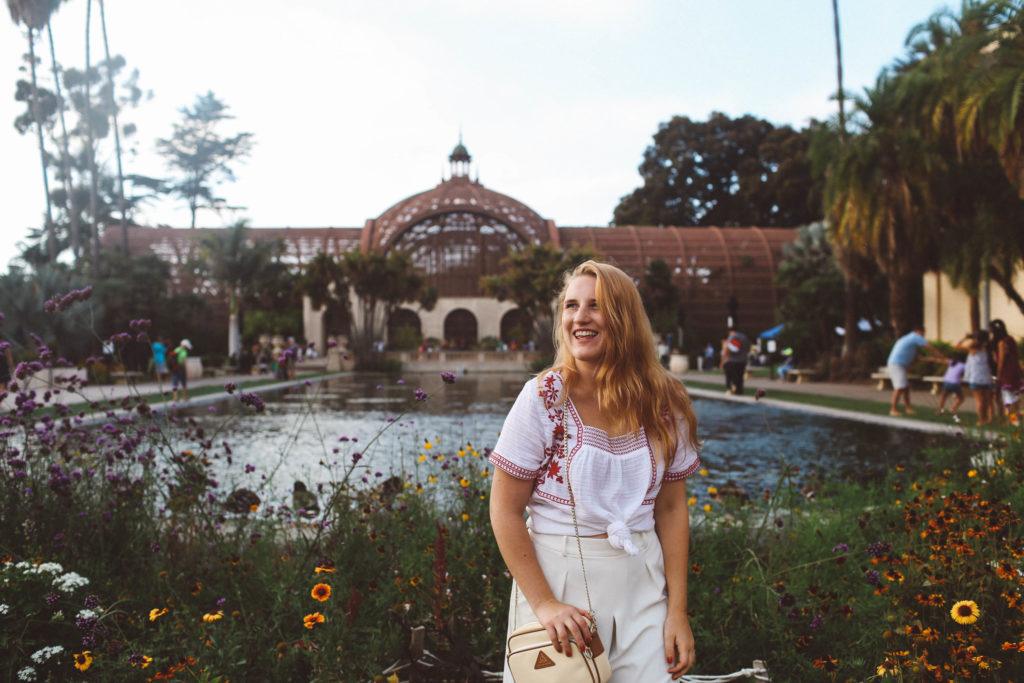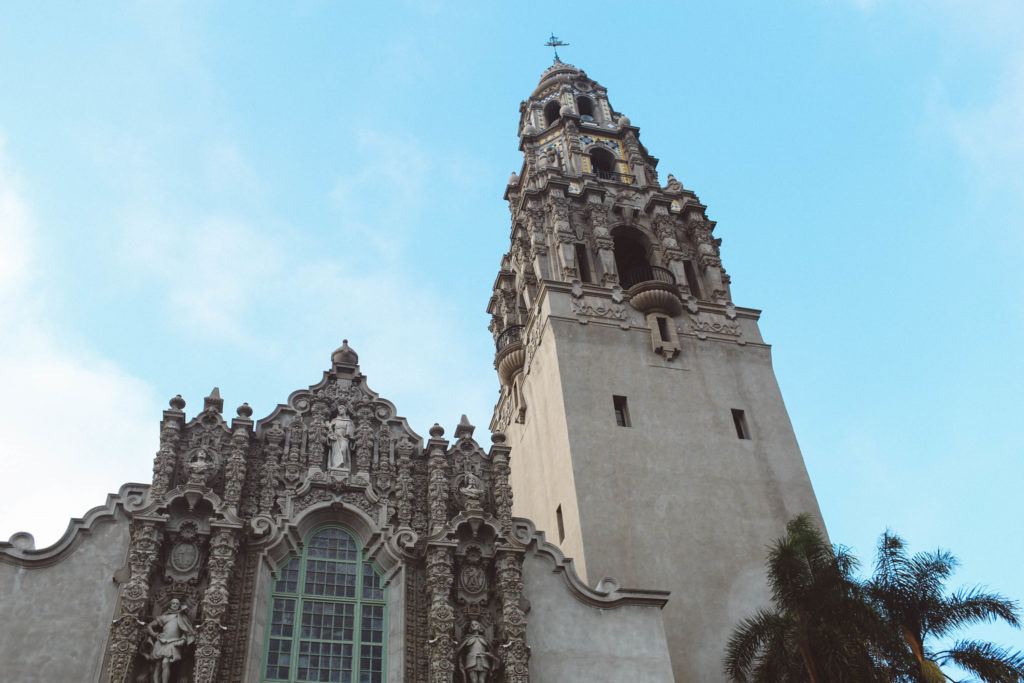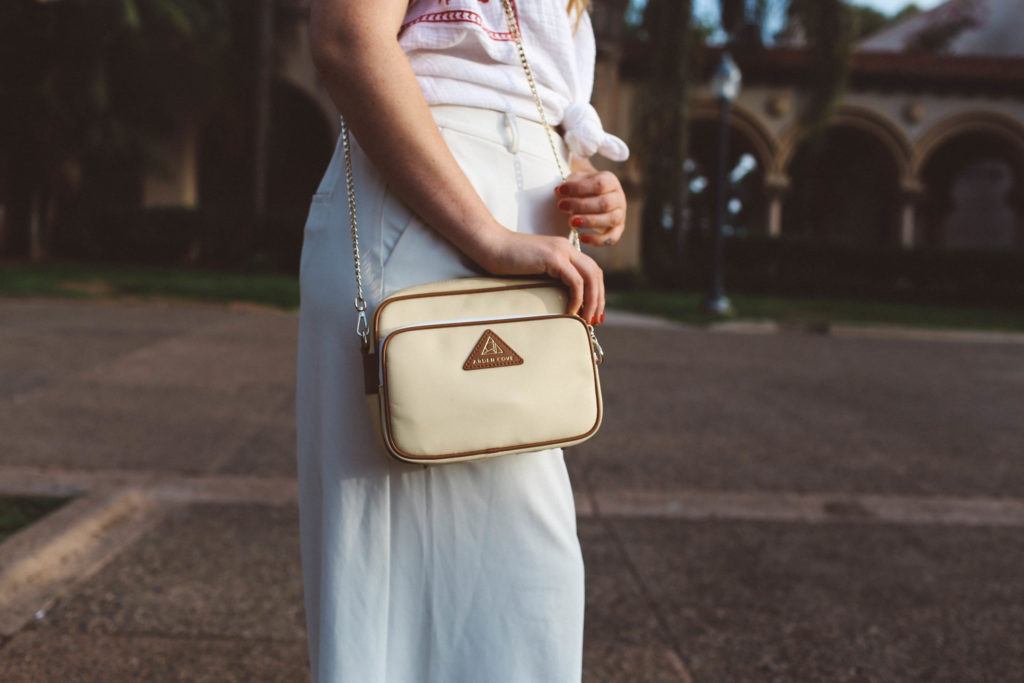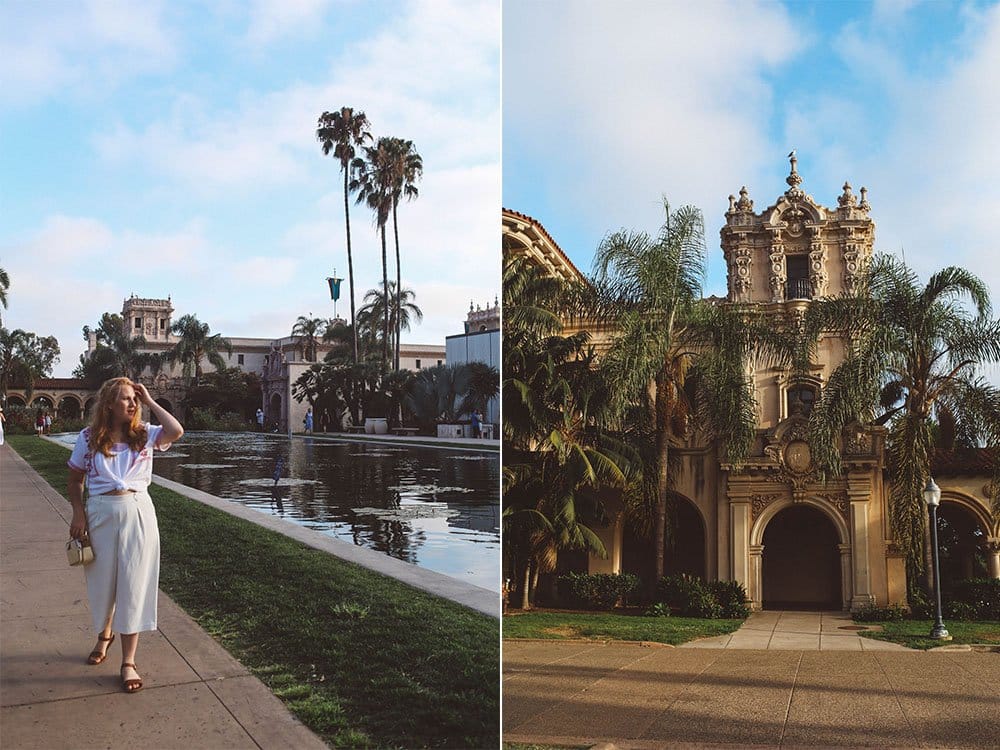 AFTERNOON
For the afternoon, head to North Park to fill up on coffee, tea, ice cream and good shopping. Communal Coffee is that spot with the iconic "coffee and flowers" wall. I loved sitting outside with a cold lavender lemonade to people watch.  Or, beeline to Holy Matcha, which is pink and cute all over. Here, grab a matcha lemonade and relax in the palm tree paradise. Note: it can get busy here on the weekends because it's so dang Instagramable! But it's worth a stop.
If you are craving ice cream, head to Hammonds Ice Cream a few doors down from Holy Matcha. They have a lot of unique flavors to try like Ube or exotic fruits I've never even heard of before. I suggest grabbing an ice cream flight so you can try a lot of flavors. It's more fun that way!
EVENING
After eating, walk around North Park to view all the fun murals and colorful walls. I love the shops over here – my favorite was Pigment. Inside, you can find a free photo booth, cute swings and lots of fun gifts. If you are looking for dinner in North Park, I'd recommend checking out Lucha Libre Taco Shop. The decor is all about wrestling, but in a hot pink, wacky way. Looking for late night drinks? Try the Coin Op Game Room in North Park for a fun night of video games and drinks. There is one in San Francisco and I LOVE happy hour there with friends and playing Pacman.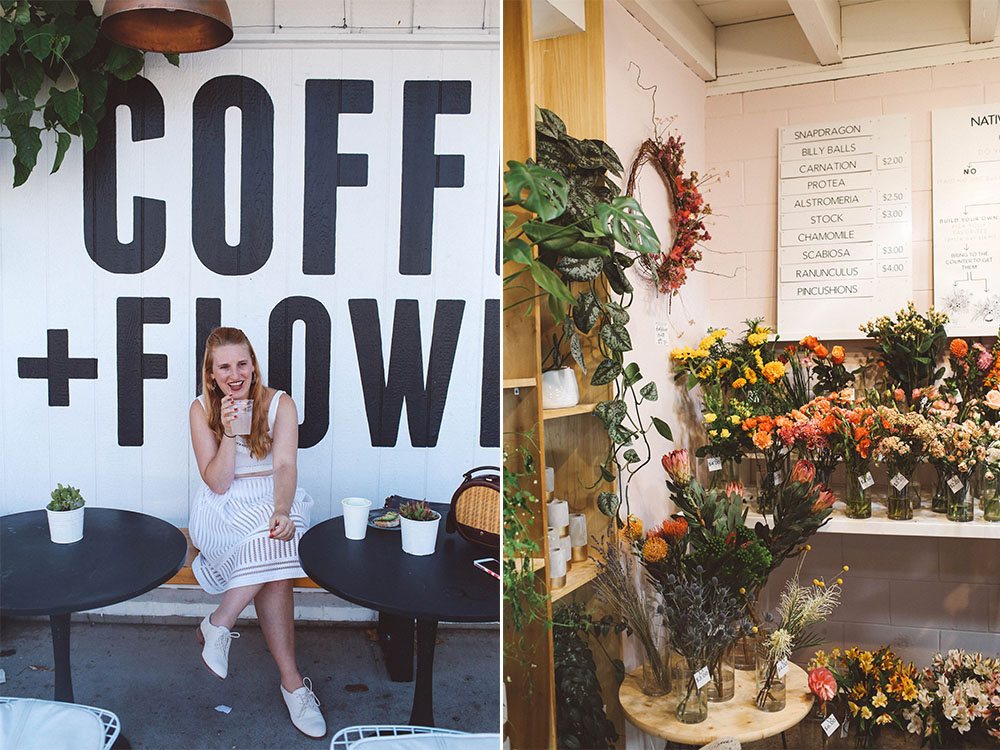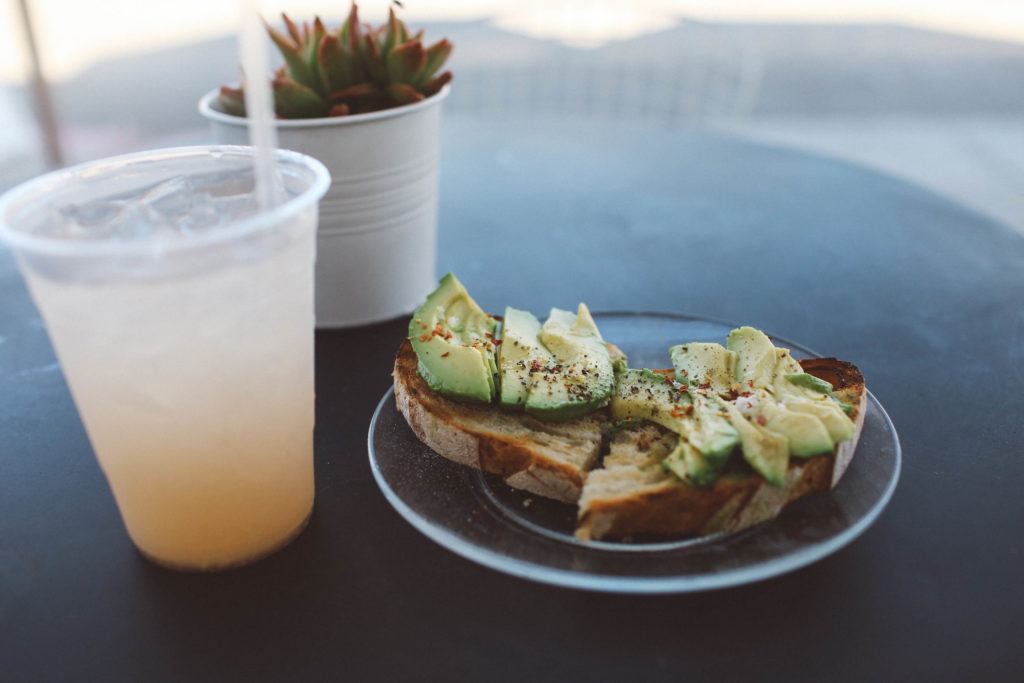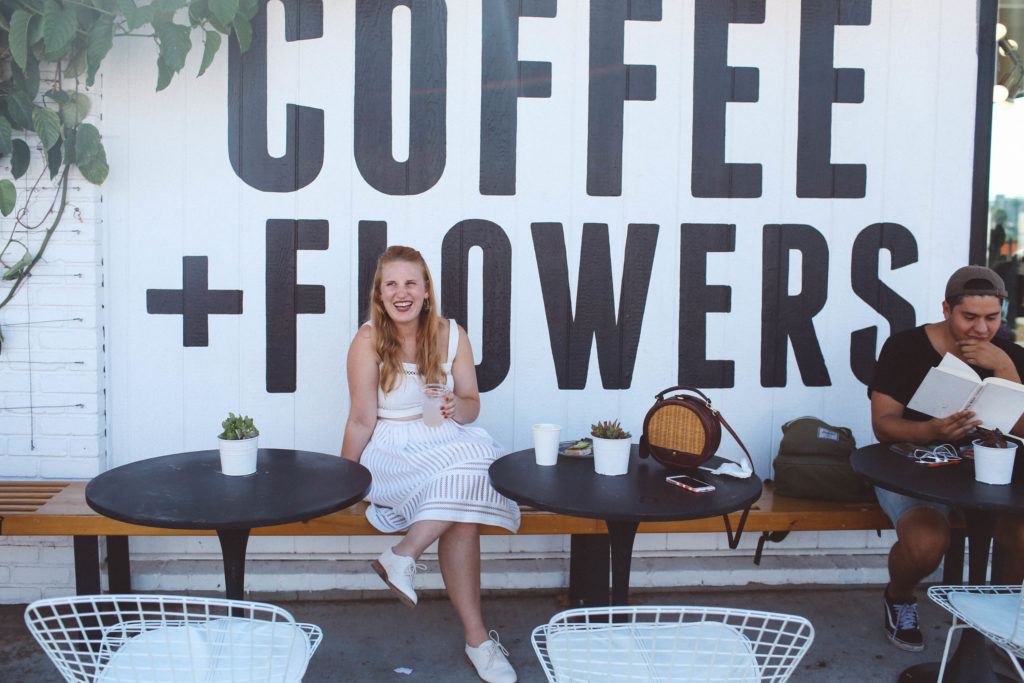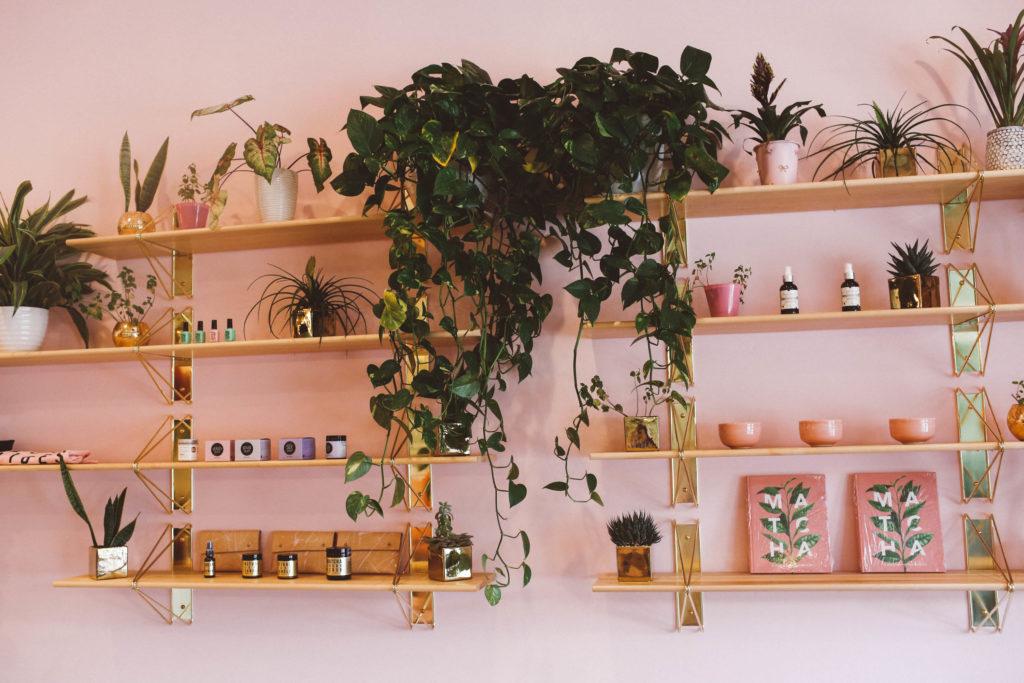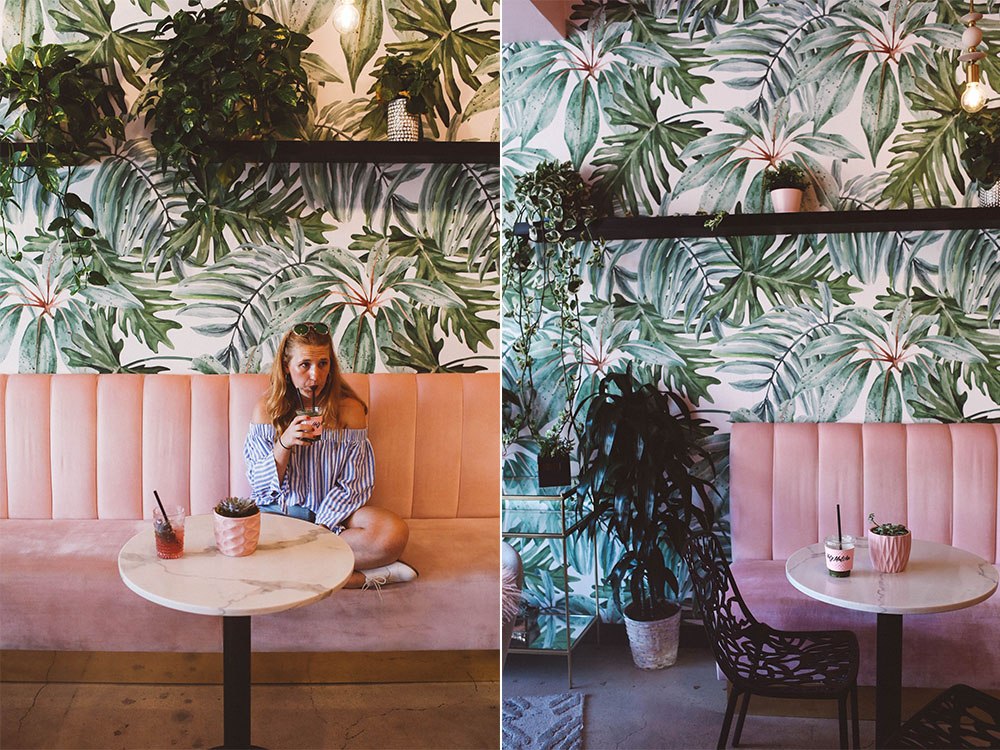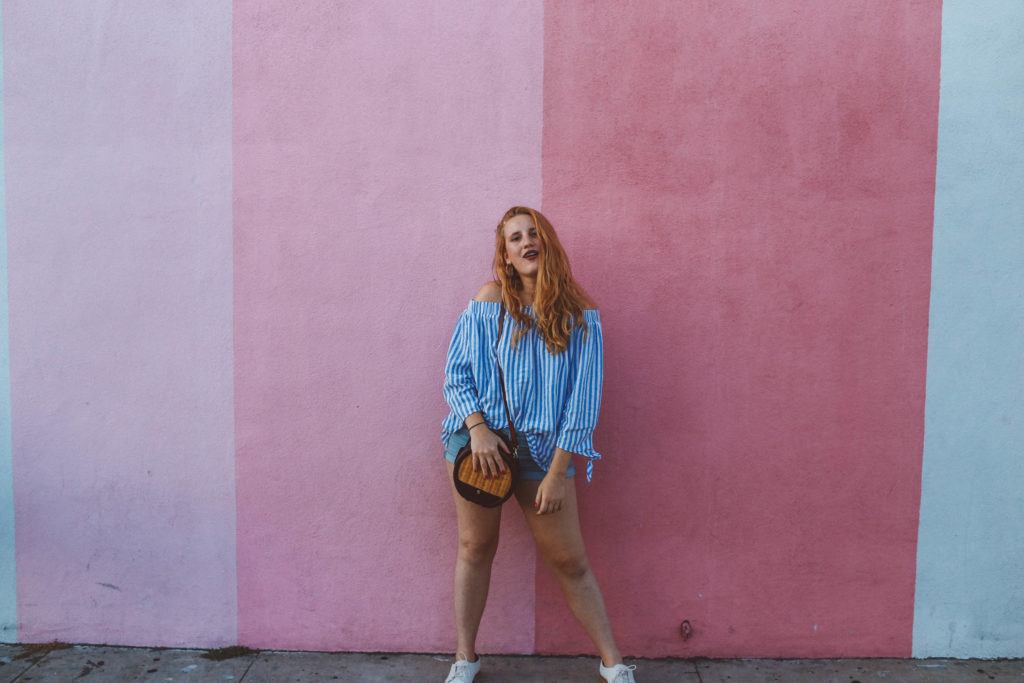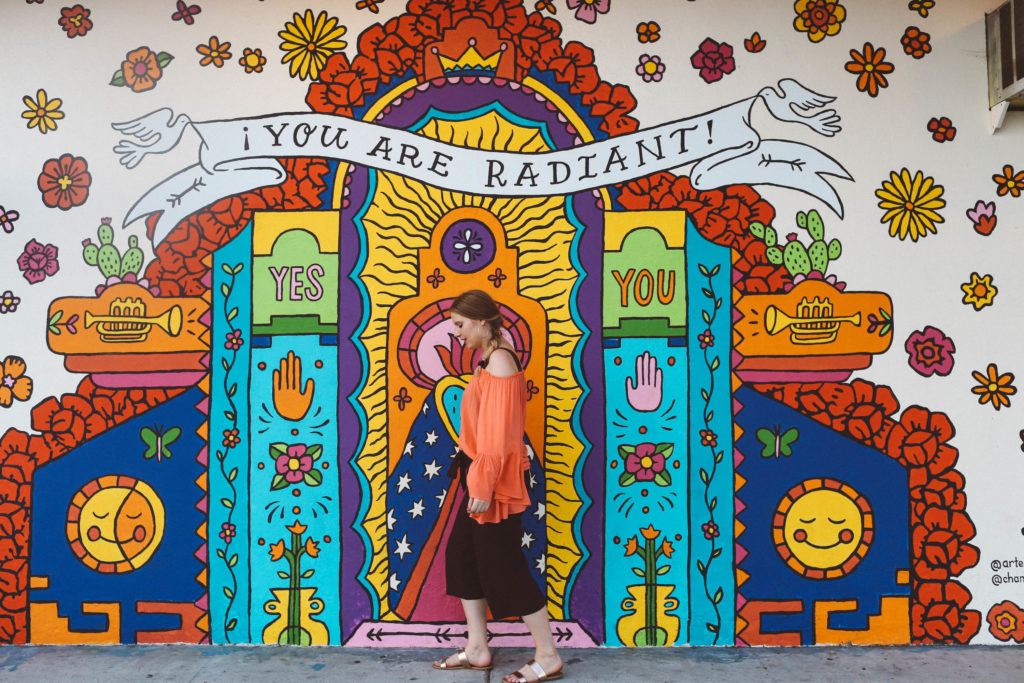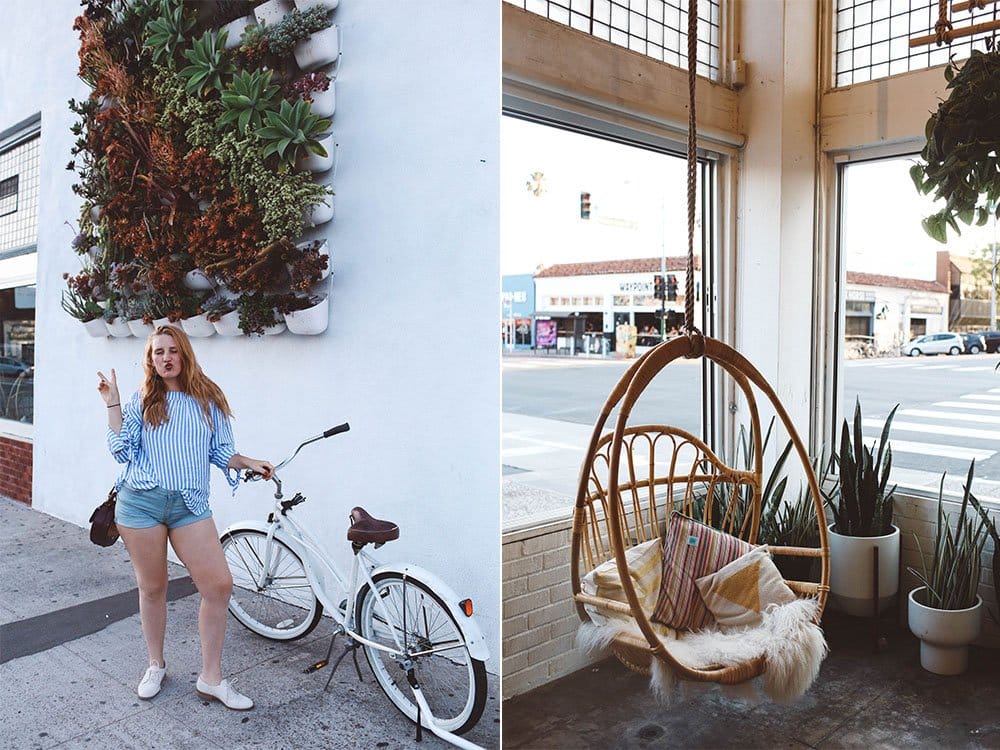 ---
DAY FIVE (Potato Chip Rock, beach time on Pacific  Beach)
---
MORNING
Wake up early and head to Potato Chip Rock for an intense but rewarding hike. This rock, from the side, looks like a chip sticking out of the mountain. I'll level with you – the hike is really hard, but the view from the top is amazing. Because it can get hot during the day, I recommend hitting the mountain no later than 9am so you can hike before the heat gets terrible. Make sure to bring a LOT of water because there aren't any taps to fill up. The path is mostly up the entire way, so don't feel bad about taking a lot of breaks. I took like 20! Just make sure to watch out for rattle snakes.
When you get to the top, you may find a small crowd around the rock to take photos, which is why the best time to hike Potato Chip Rock is on a weekday, not a weekend. It took us about 4 hours round trip because I'm so out of shape, ha! I hear that there are two ways to hike up the mountain and one way is easier. We went up the West Side and that wasn't easy… so try the East?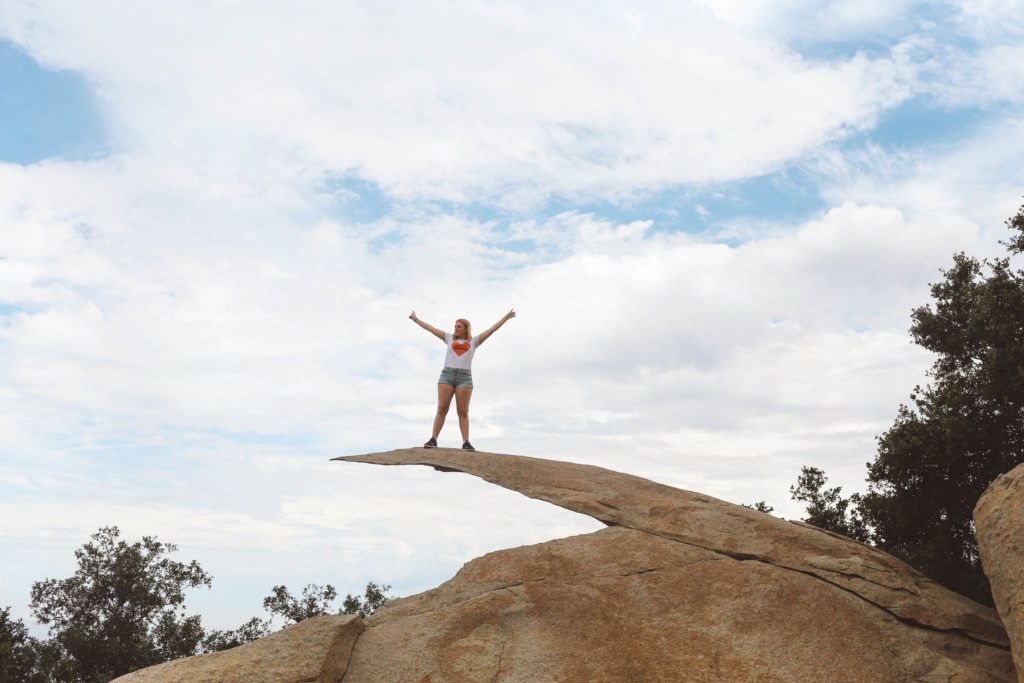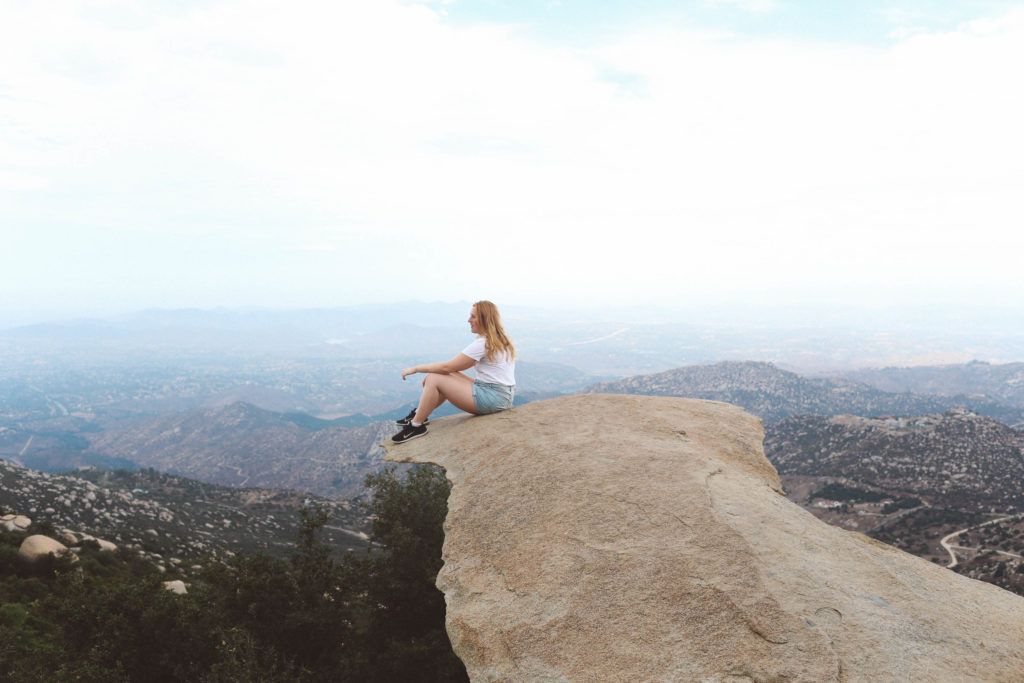 AFTERNOON
After your hike, I recommend heading back to your hotel in La Jolla and hitting up the La Jolla Shores beach and resting after such a long hike!
EVENING
On my second visit to PB, my friend and I ate dinner at the Pacific Beach Ale House. It has a charming rooftop with string lights, they brew their own beer and they have great tacos. Make sure to get there early to grab a seat on the rooftop because they don't take reservations for the rooftop. You'll have a great view of the sunset and it makes for a wonderful, casual evening on the beach.
You'll still be tired after the hike, so hit the bed early.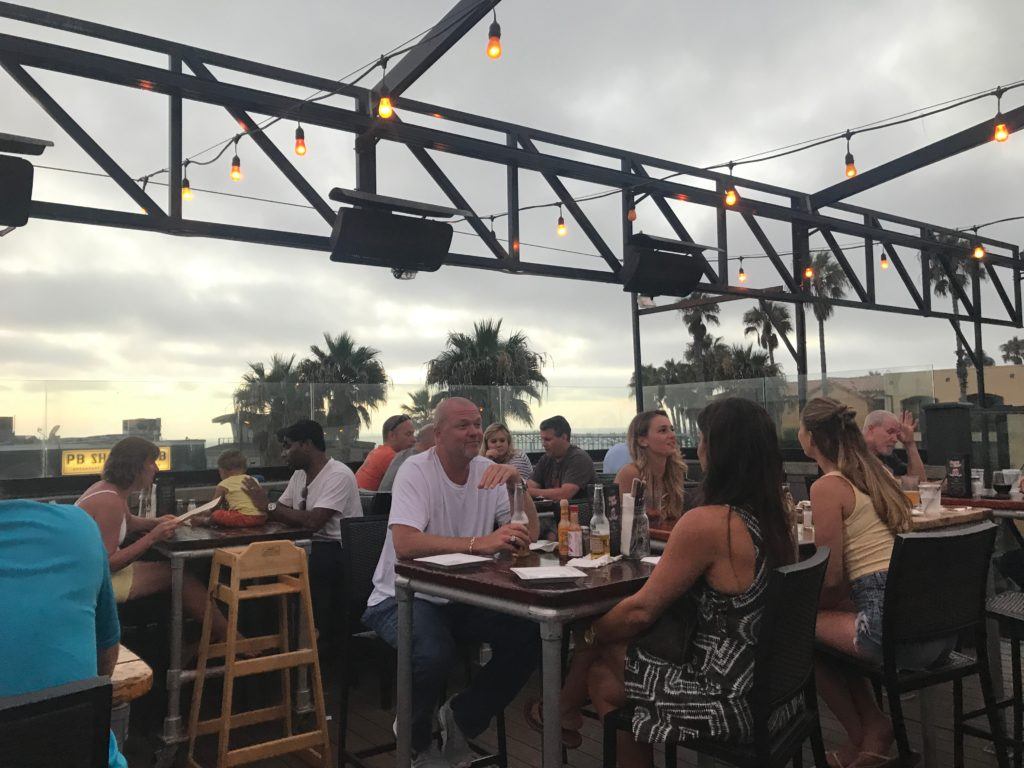 ---
DAY SIX (Coronado Beach, El Camino)
---
MORNING / AFTERNOON
Pack up your beach bag for an awesome day at Coronado Beach! Coronado is technically a different city than San Diego and is on a little island, but is connected to downtown San Diego by a huge bridge. There are a lot of houses on Coronado and then the Hotel Del Coronado, which is where you'll find the most charming beach and hotel. The beach is open to the public and you can even rent cute striped beach umbrellas to sit under all day.
I fell in love with Hotel Del Coronado right away. It has an East Coast vibe – you feel almost like you walked into the Hamptons. The beach is clean and warm, and the hotel is beautiful to look at. The downside? It's so pricey to buy drinks or food here! So, instead, pack lots of water, drinks, and snacks to keep you fueled for a day at the beach. Bring some cards and don't forget your sunscreen!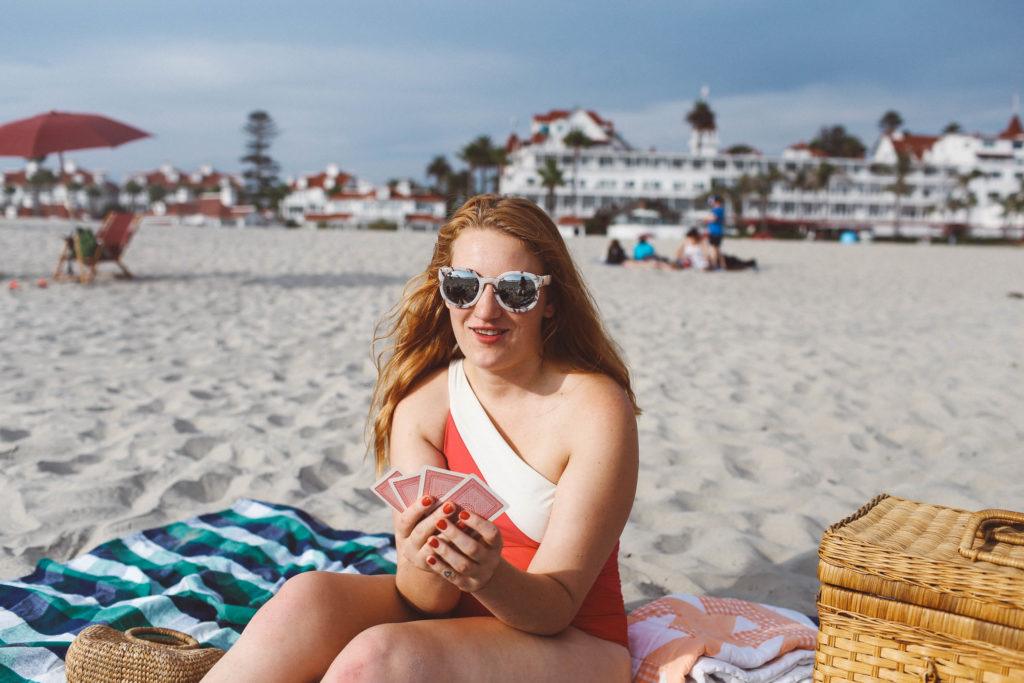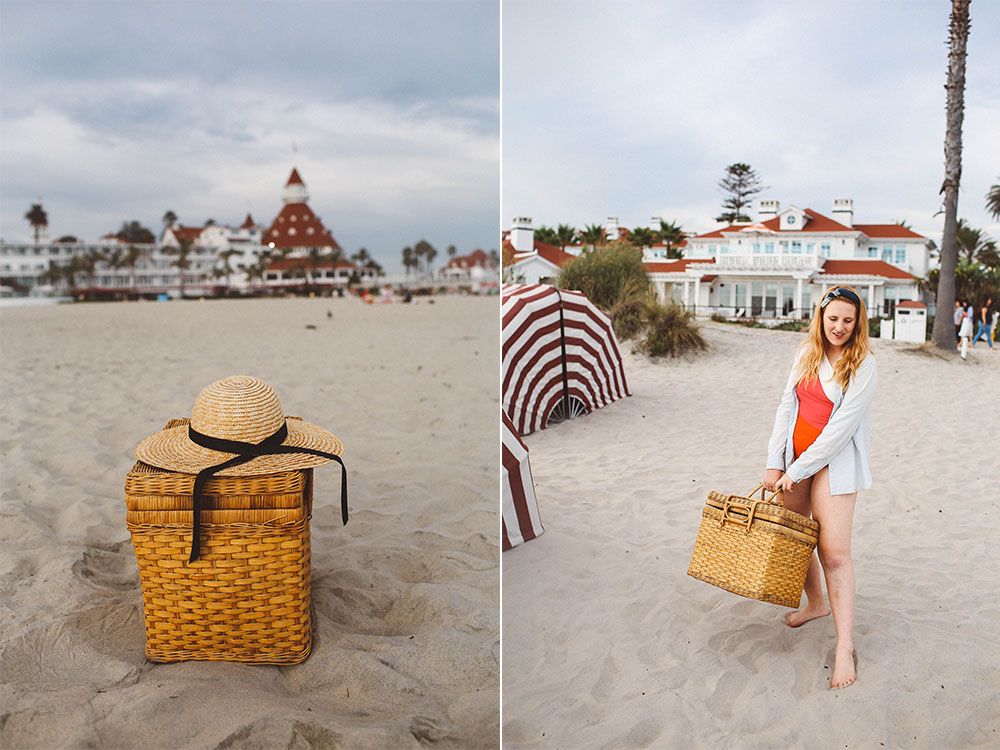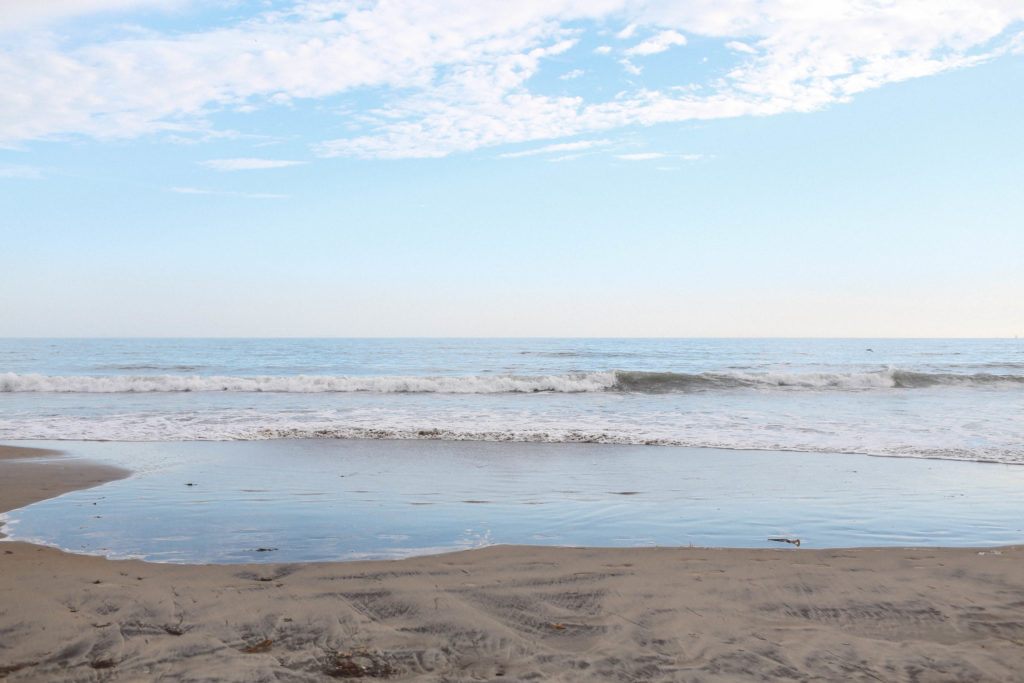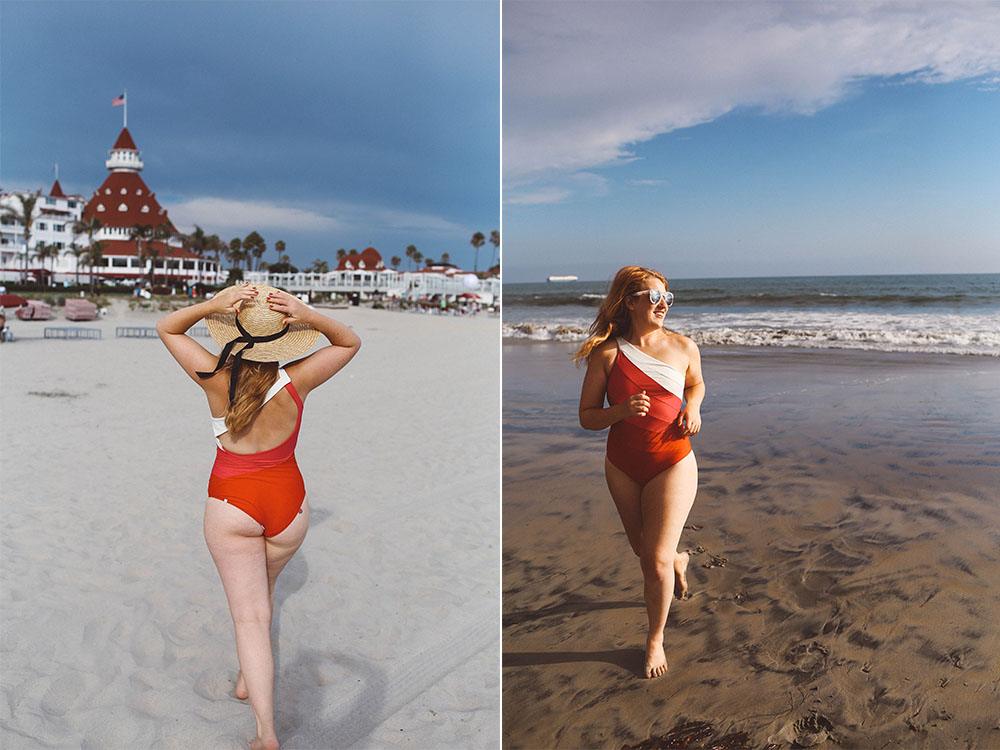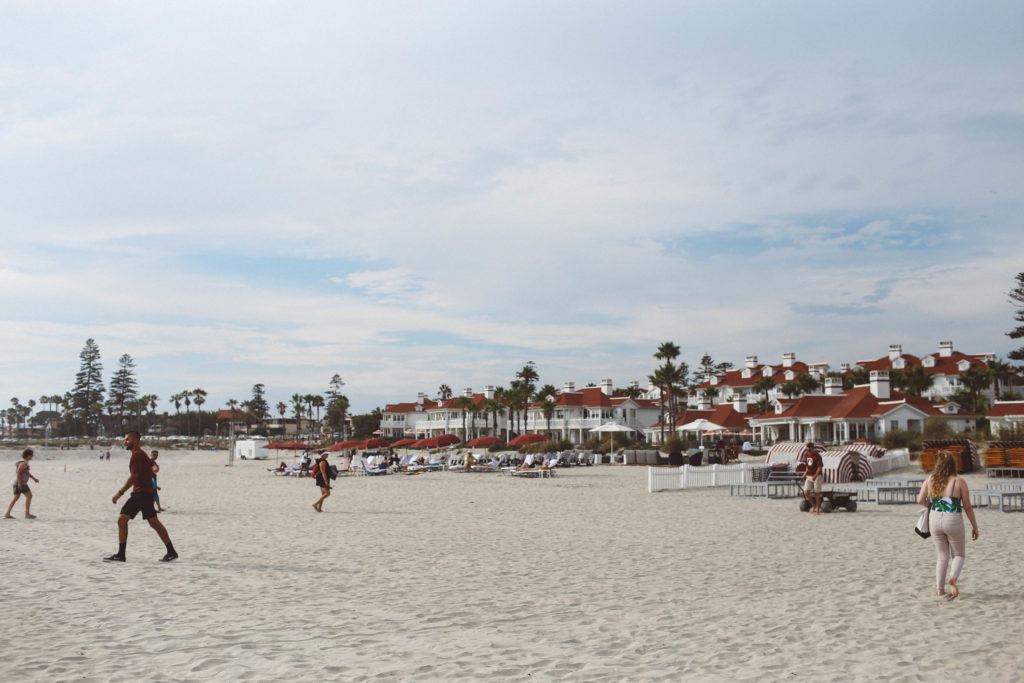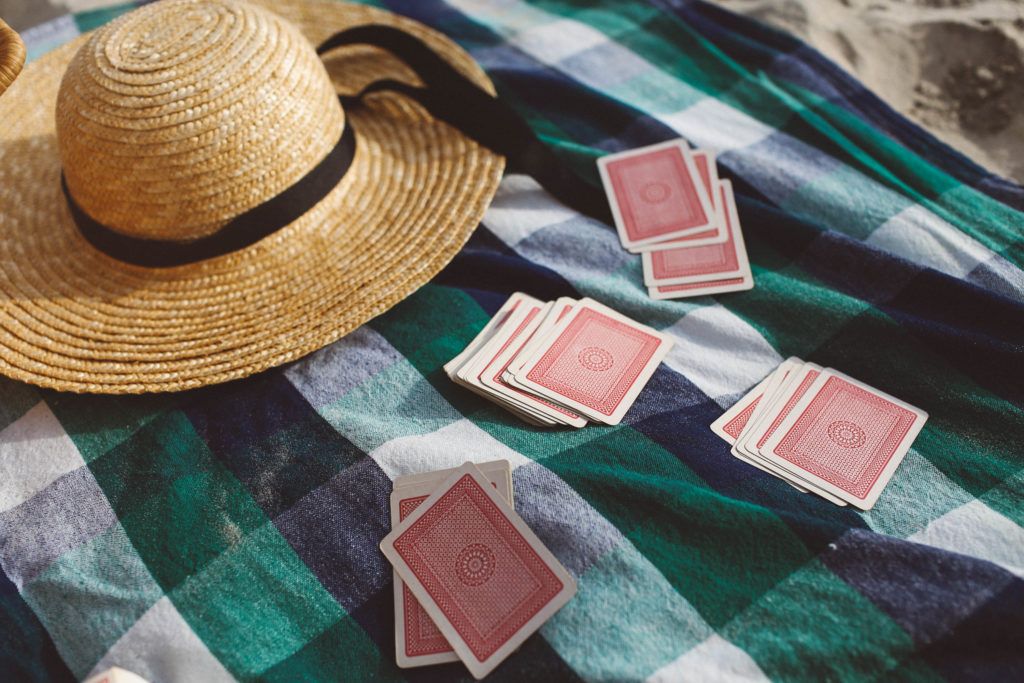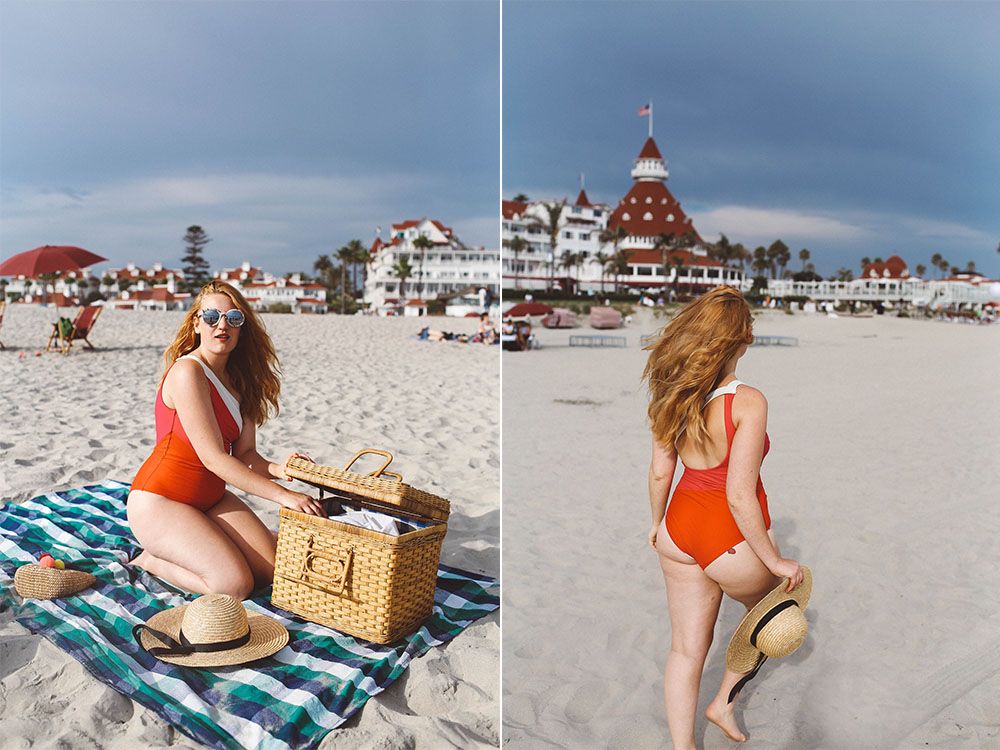 EVENING
Make sure to stay around Coronado long enough to see the start of the sunset or golden hour. The whole sky turns pink and gets this beautiful glow. It was in this moment that I knew I need to make San Diego my little oasis from the foggy city. I plan on staying at the hotel for one trip. It's haunted apparently (by a nice ghost!) and has been the hotel of choice for celebrities throughout history.
For dinner, head across the bridge and into Little Italy to El Camino, a cute Mexican place. They have an outdoor patio that is to die for! Think string lights, lots of Dia De Los Muertos artwork and fun music playing. They also have about 8 different kinds of margaritas and a huge offering of food. I grabbed a Beerita (yum!) and the enchiladas Verde. BUT, the food and decor isn't my favorite part about this spot. The San Diego airport is less than a mile away from Little Italy, and the El Camino patio sits right under the major flight path airplanes take to land at the airport. Every 10 minutes or so, there will be a big rumble and a plane will fly so low over the city that you swear you can see into the plane. It makes for a really unique dining experience! I tried to snap a pic, but it was too dark.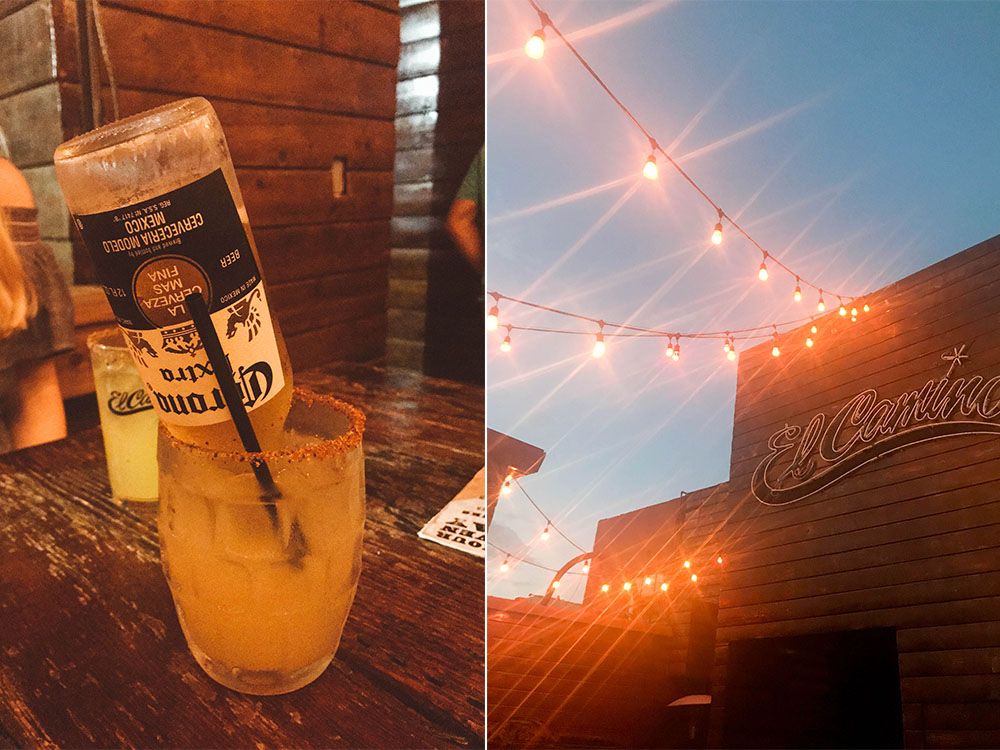 ---
DAY SEVEN (Bird Rock Coffee, Sea Kayak)
---
MORNING
On your last day, wake up and head to Bird Rock Coffee for an early and light coffee/breakfast run. This place is beloved by locals because they offer such a good cup of coffee. Eat quickly, then head to La Jolla Shores to go on a morning Sea Kayak tour! There are about 3-4 different companies in La Jolla that offer Sea Kayaking, so take your pick and make a reservation beforehand. I didn't go, but I have been sea kayaking in other parts of the world and LOVE it so much. These tours usually take you in and around the caves below La Jolla Cove for a truly unique view of San Deigo.
After, head back to your hotel and get ready to leave this magical city.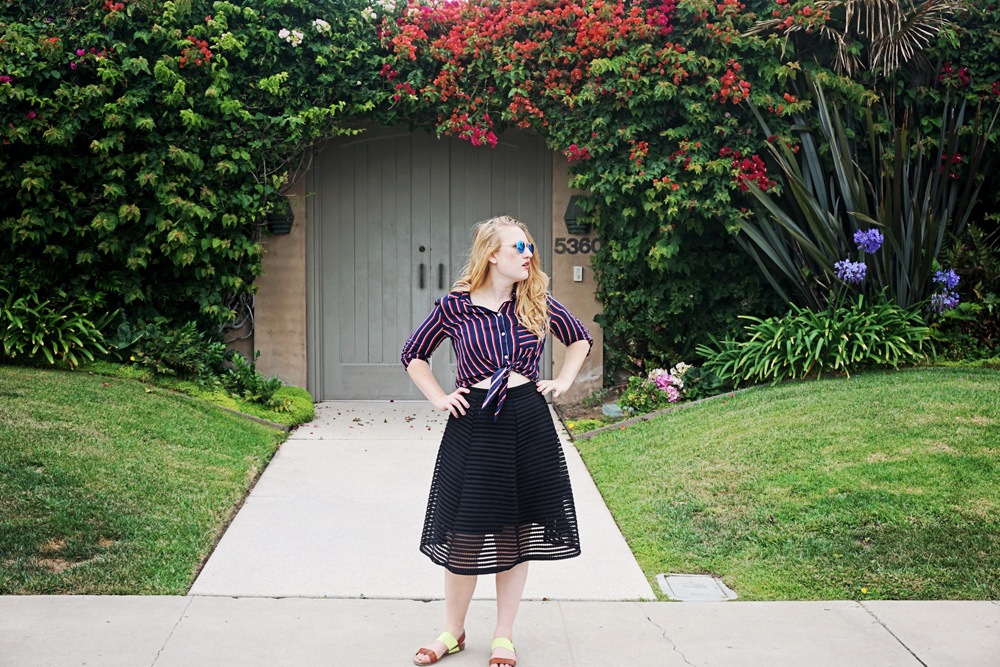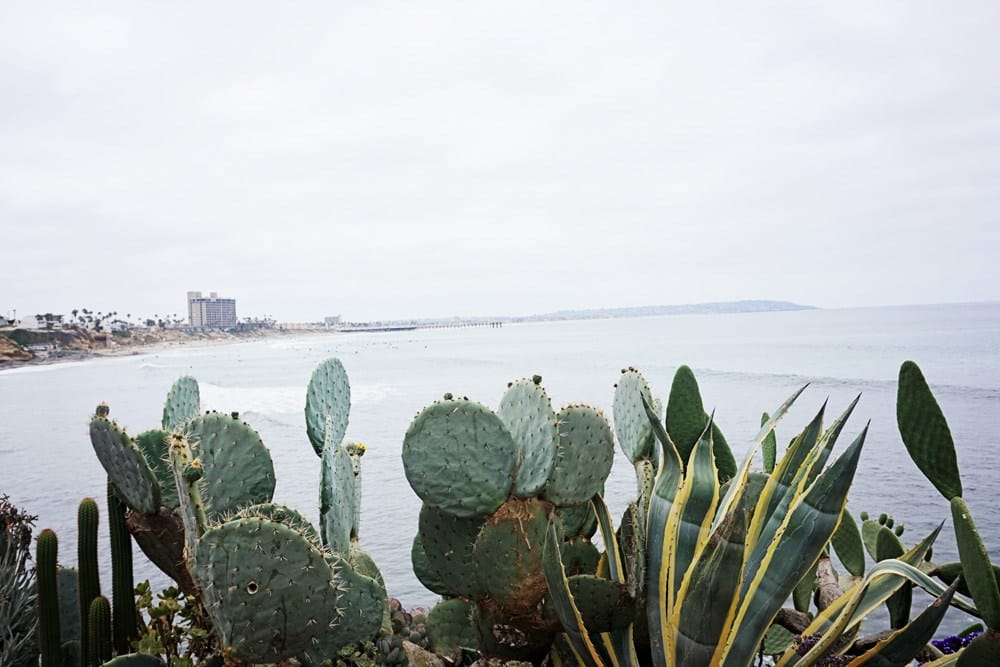 ---
FAVORITE RESTAURANTS + COFFEE SHOPS IN SAN DIEGO
---
Shore Rider – La Jolla Shores: Get the 10-pound burrito. Great for lunch or dinner. My favorite spot!
Shorehouse Kitchen – La Jolla Shores: Come here for breakfast!
Cooper's Market – La Jolla Shores: Avoid the food but order an iced coffee
George's On The Cove – La Jolla Cove: Come before 11am to grab a rooftop view
Karl Strauss Brewery – La Jolla Cove: The most amazing mac n cheese and beers on tap
Bird Rock Cafe – Bird Rock: One great cup of coffee.
Oscars – Bird Rock: The breakfast burritos are life changing.
Pacific Beach Ale House – Pacific Beach: Try the local beer or fish tacos.
Draft – Mission Beach: A great place for pub food and a sunset view
Holy Matcha – Noth Park: Come here for the decor and stay for the matcha lemonade
Communal Coffee – North Park: Lavender lemonade is refreshing and the flowers are beautiful
El Camino – Little Italy: Grab a seat on the patio and order a huge margarita.
Crack Shack – Little Italy: All outdoors, games included. So many different ways to eat chicken.
Fairweather – Gaslamp District: Chill bar patio with a view of the stadium!
---
BEST SAN DIEGO BEACHES
---
Coronado: Americana meets classic vibes. Head to Hotel del Coronado's beach for a great backdrop and warm sand.
La Jolla Shores: We loved this spot because the waves were easy to play in, plenty of restrooms and a cute little shopping/eating strip right off the boardwalk.
La Jolla Cove: It's a small beach, but you come here to snorkel! Plus it's right next door to the sealions, which are fun to go visit.
Pacific Beach: This is one of the most famous beaches in San Diego. Come here to surf, swim, play volleyball, layout or kick it in one of the beachfront bars. This area, at the time we visited, attracted a lot of college kids and those in their mid-twenties.
Mission Beach: Connected to Pacific Beach, Mission Beach is farther south and, from what I could tell, attracts a slightly older crowd. It's right next door to the amusement park, so that's fun to stop by if you have kids or are a kid at heart.
---
TOP THINGS TO DO IN SAN DIEGO
---
Snorkel in La Jolla Cove
Visit Coronado for the day
Walk Pacific Beach + Visit the Pier
Grab drinks in in the Gaslamp District
Visit the San Diego Zoo
Visit the San Diego Aquarium
Take a day trip to Tejauan (don't forget your passport!)
Hop from one brewery to the next – San Diego is a major brewery city!
Spend an afternoon in Old Town
Walk around Balboa Park
Want to shop? North Park is for you!
Go on a hike to Potato Chip Rock
Sea Kayaking around La Jolla Cove
---
I hope this San Diego Travel Guide helps you have a good trip to San Diego! Please leave a comment below if you're heading there or have anything else to add! Next time we visit San Diego, I want to stay in Coronado or Downtown to see a different side of the city, though I loved staying in La Jolla for my first visit!