When the fog clears and the day turns warmer in San Francisco, you just have to get outside. On an evening just like this, Robin and I escaped to Twin Peaks, my favorite lookout point in San Francisco.

After sitting inside at my desk all day, it felt amazing to stretch my legs and feel some sunshine on my face.The problem with San Francisco is the sun isn't out all the time, so wearing sunscreen isn't top of mind for most of us. Luckily I had a bottle of Hawaiian Tropic Silk Hydration Weightless Sunscreen in the car, so I quickly rubbed some of that sweet, coconut vibin' SPF 15 lotion on for our evening hike around Twin Peaks.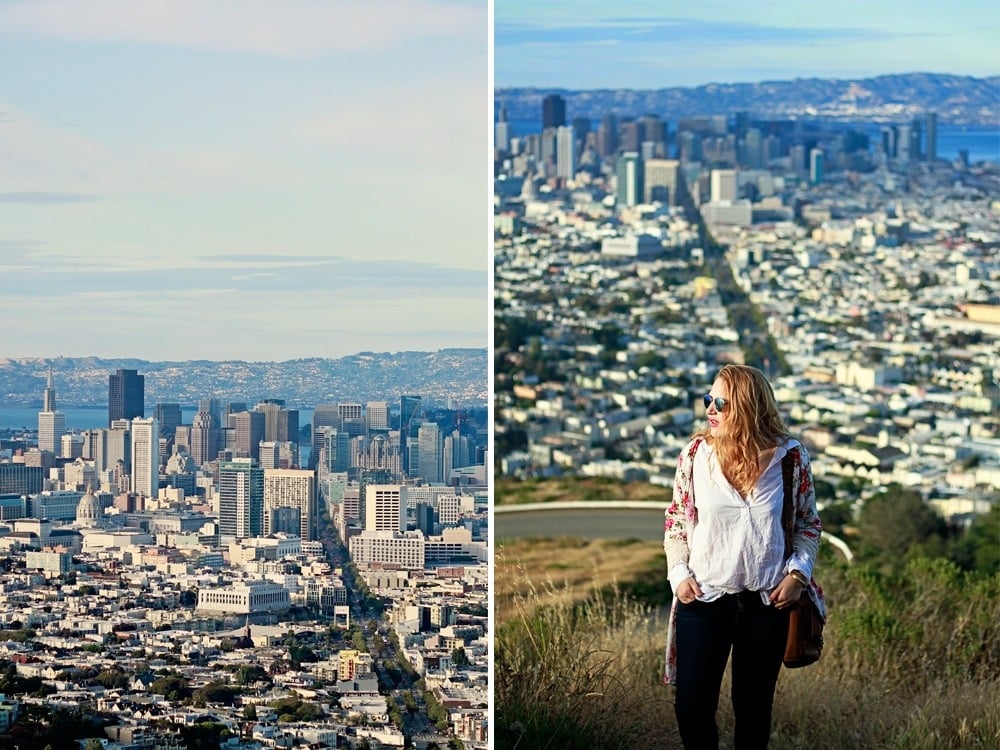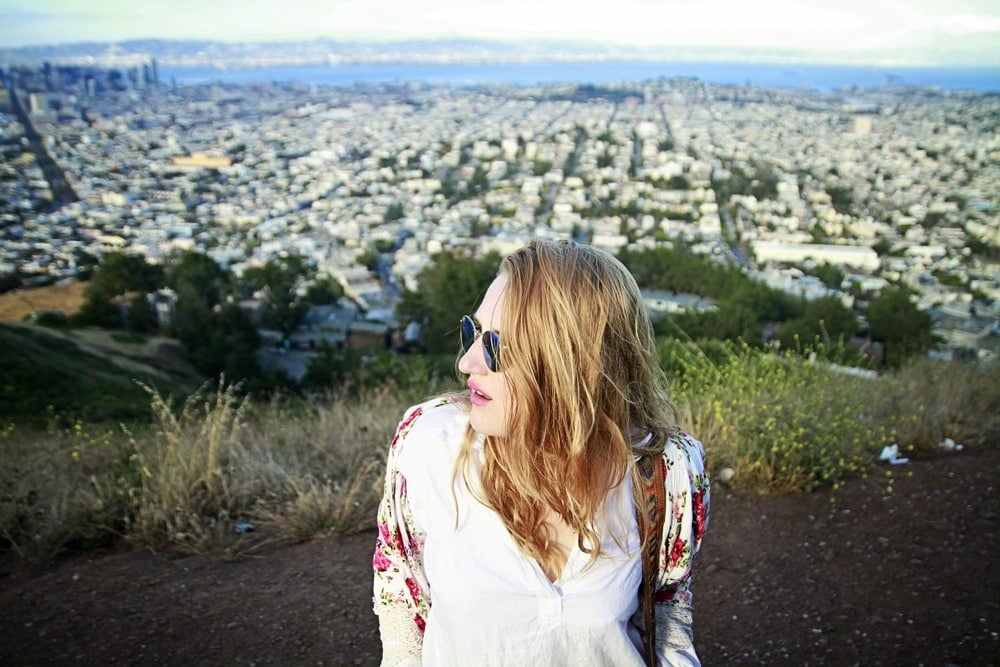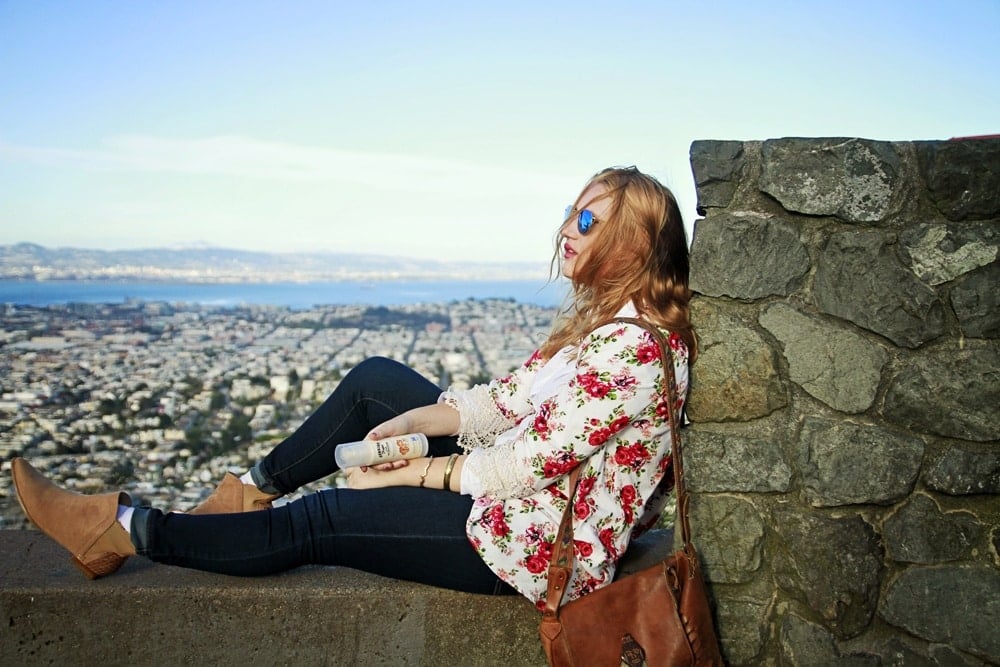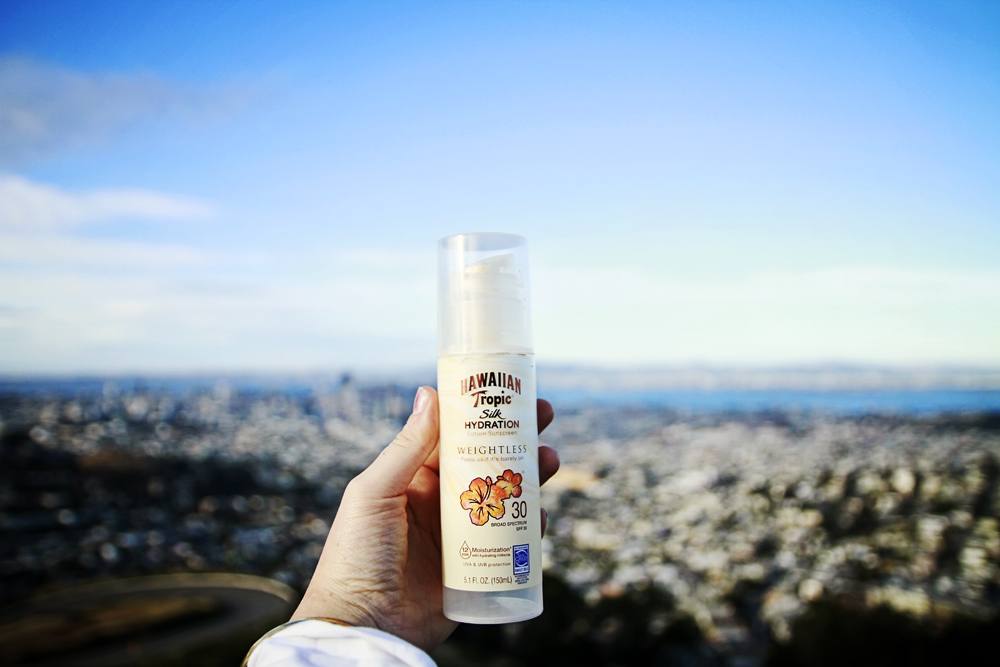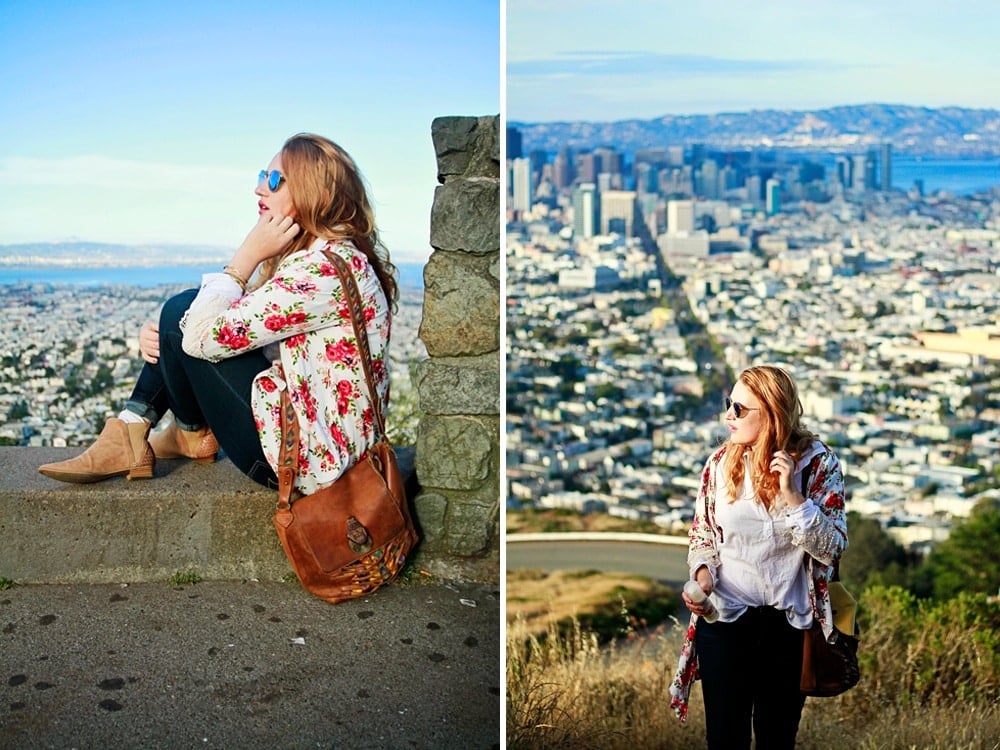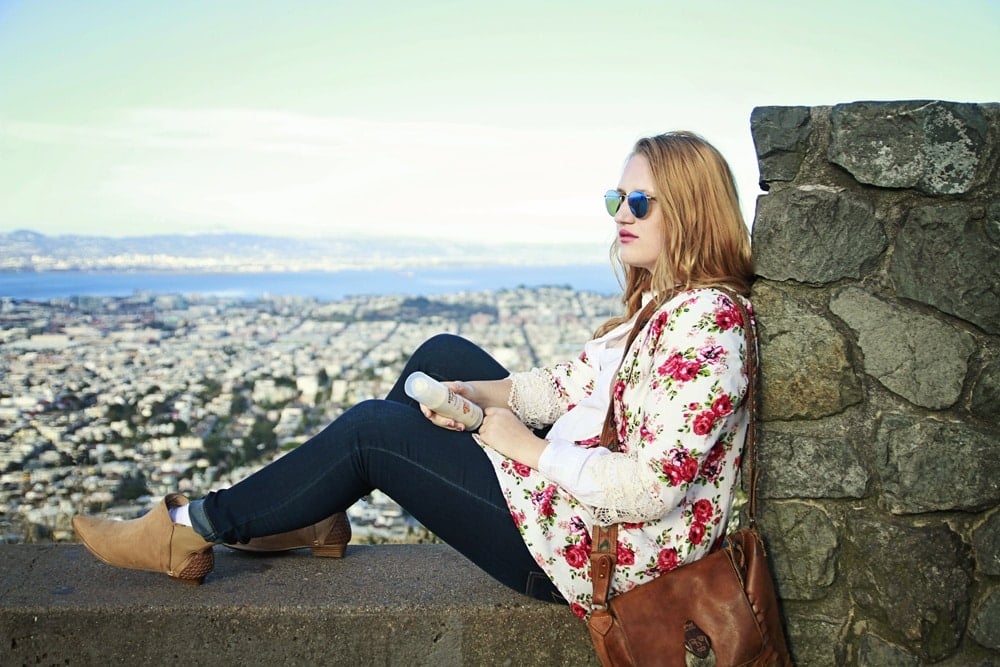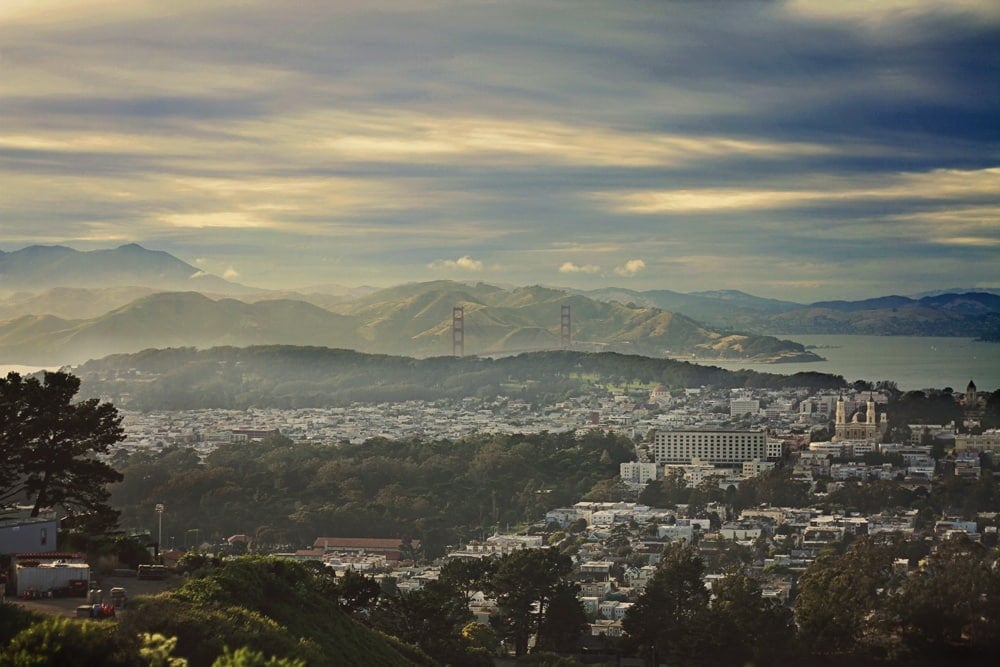 Up here, almost touching the sky, I always feel so relaxed. The noise of the city drowns out and you're just consumed with this brilliant view. There is no better way to unwind after a long day at work.
Make sure to visit Twin Peaks on a foggless day to catch some rays and a beautiful sunset over the city. It can get windy up there, so bring a jacket. And don't forget to wear sunscreen! Just because San Francisco is normally just a big cloud, that doesn't mean you can't get sunburnt.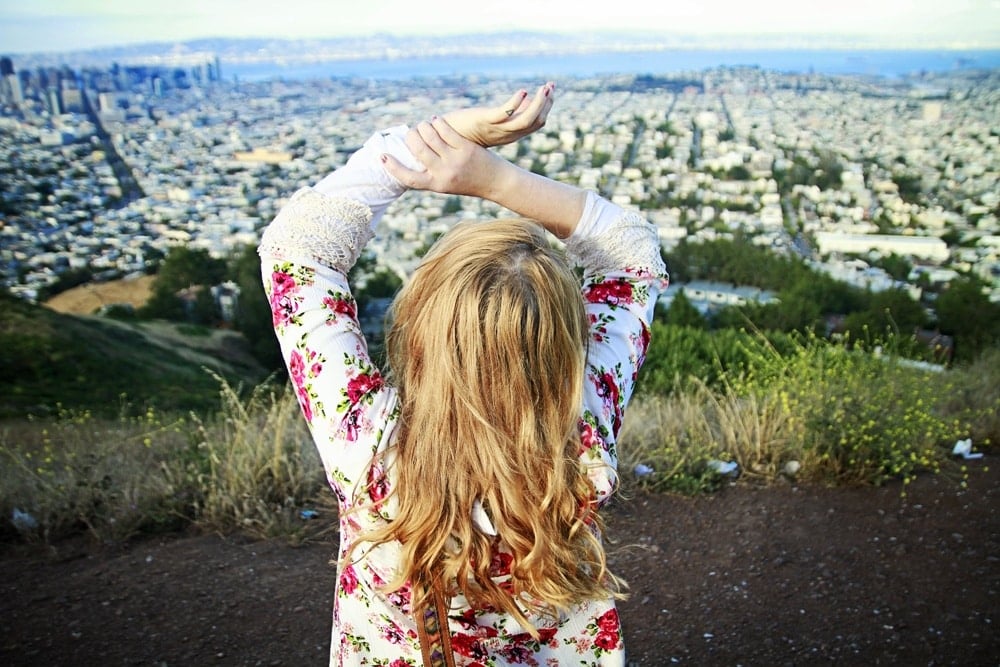 Thank you to Hawaiian Tropic andSocialstars™ for sponsoring this post. Thank you for supporting brands that support Whimsy Soul. #HawaiianTropicCrowd