Growing up in the 90's and early 2000's meant I was surrounded by either grunge style or mini skirts or dresses under chunky belts. As a curvy woman, mini skirts have always been a struggle for me – they just have never been something I feel 100% comfortable in. (Read more about that in this personal post.) It wasn't until college that I realized skirts and dresses don't have to be short. Midi skirts and dresses – including this adorable Urban Outfitters floral midi dress – are now a staple in my closet!
I wear midi dresses all year round as they are incredibly versatile. The length means you can sport them on hot summer days, or throw on tights, boots and a coat for cold winter ones.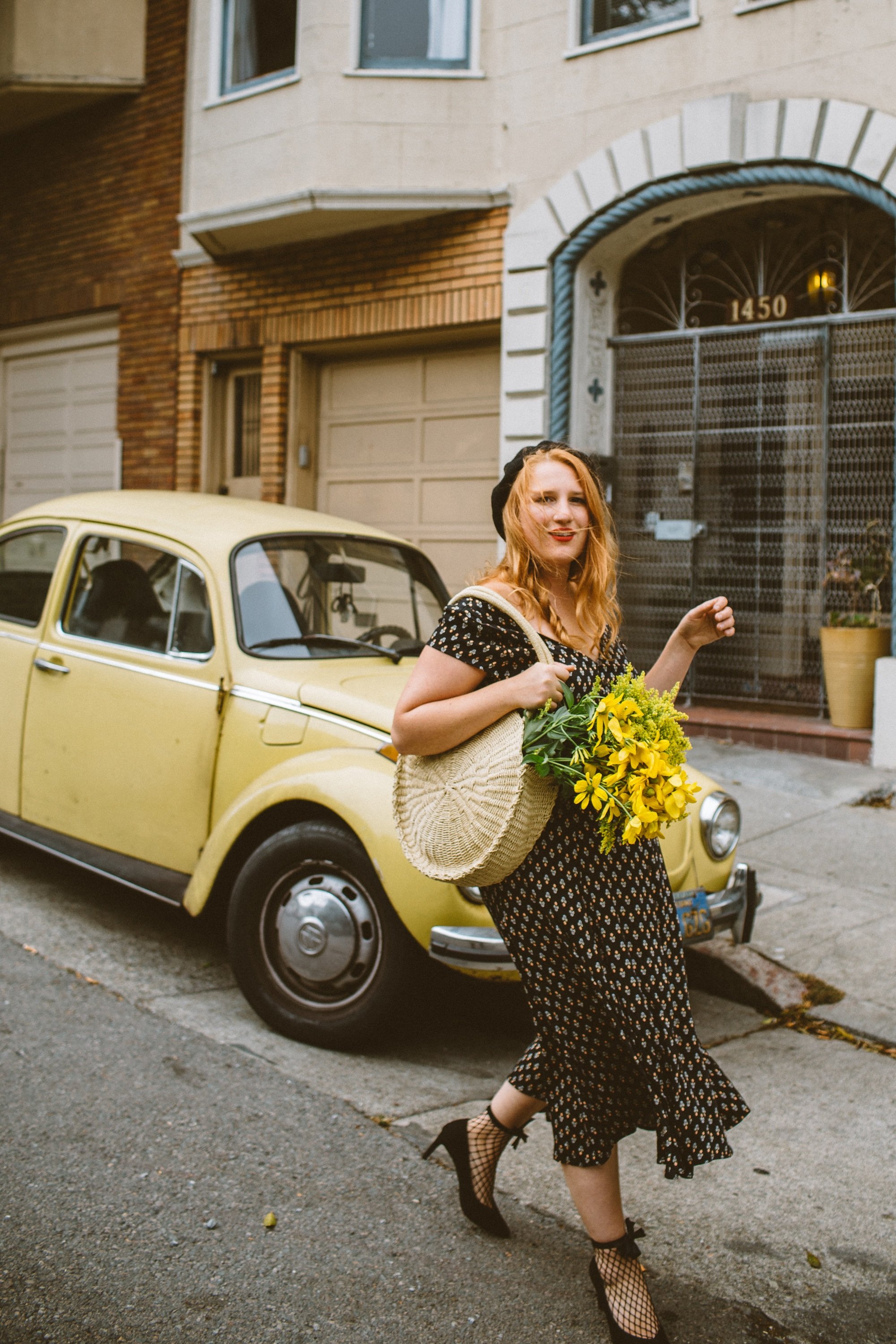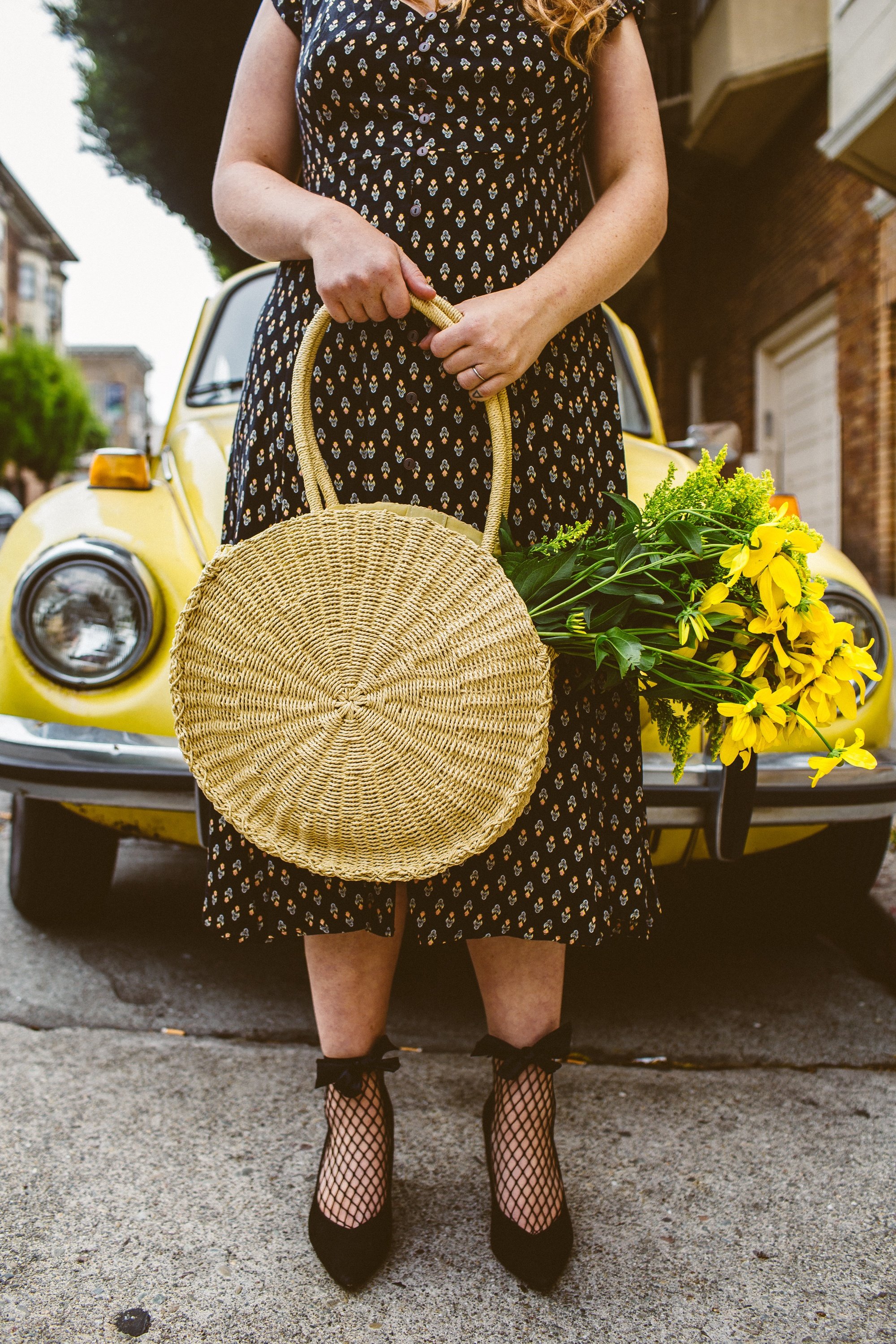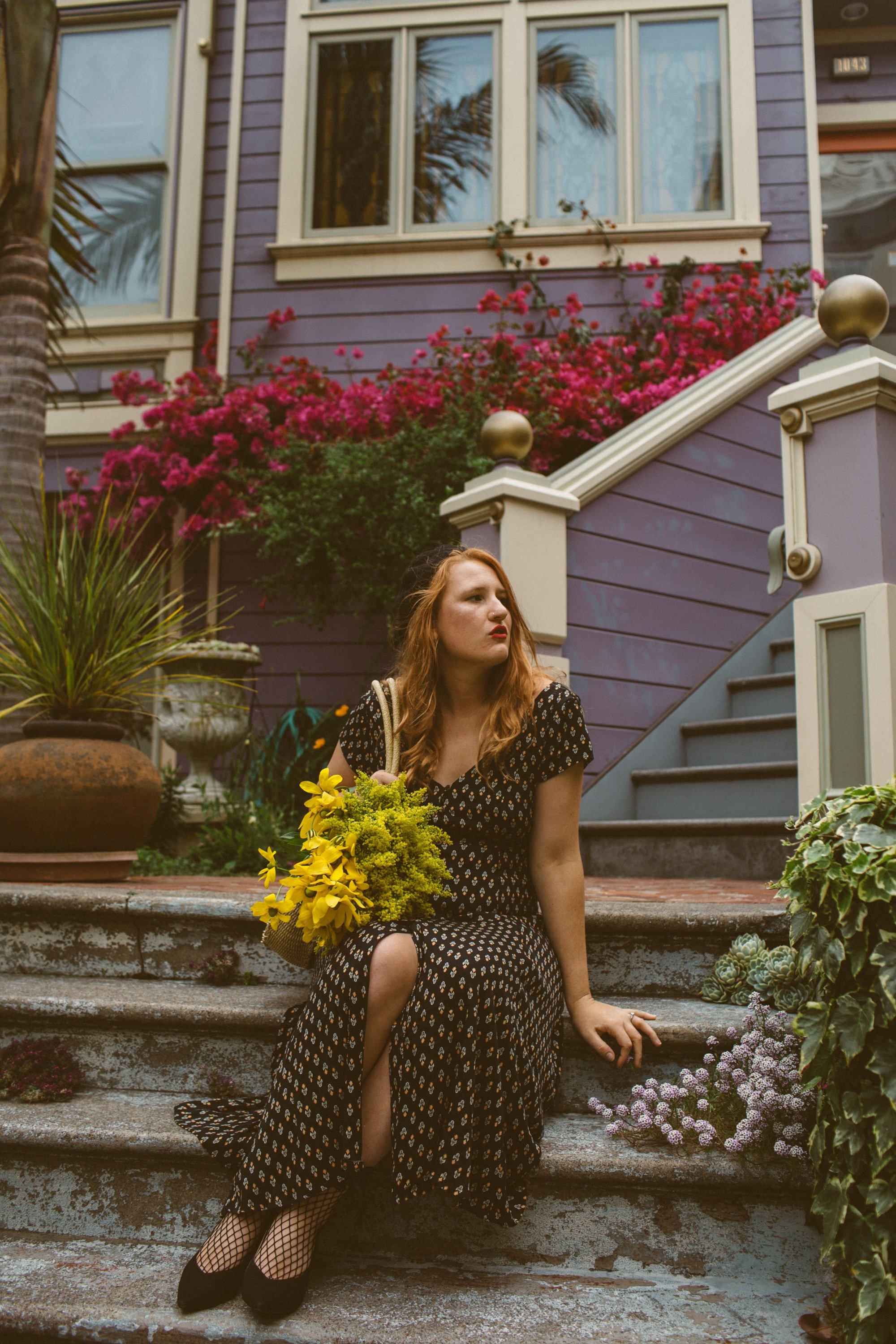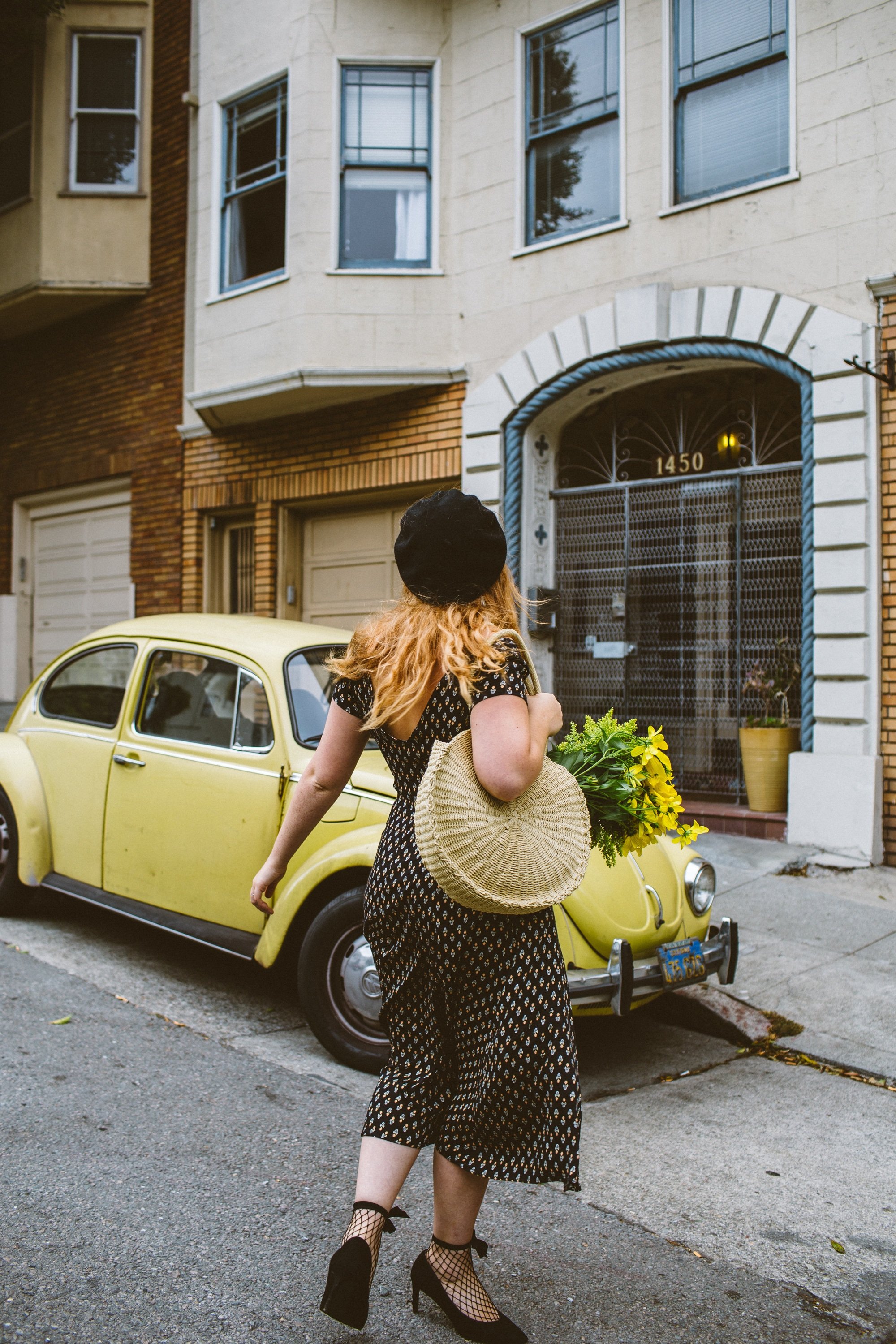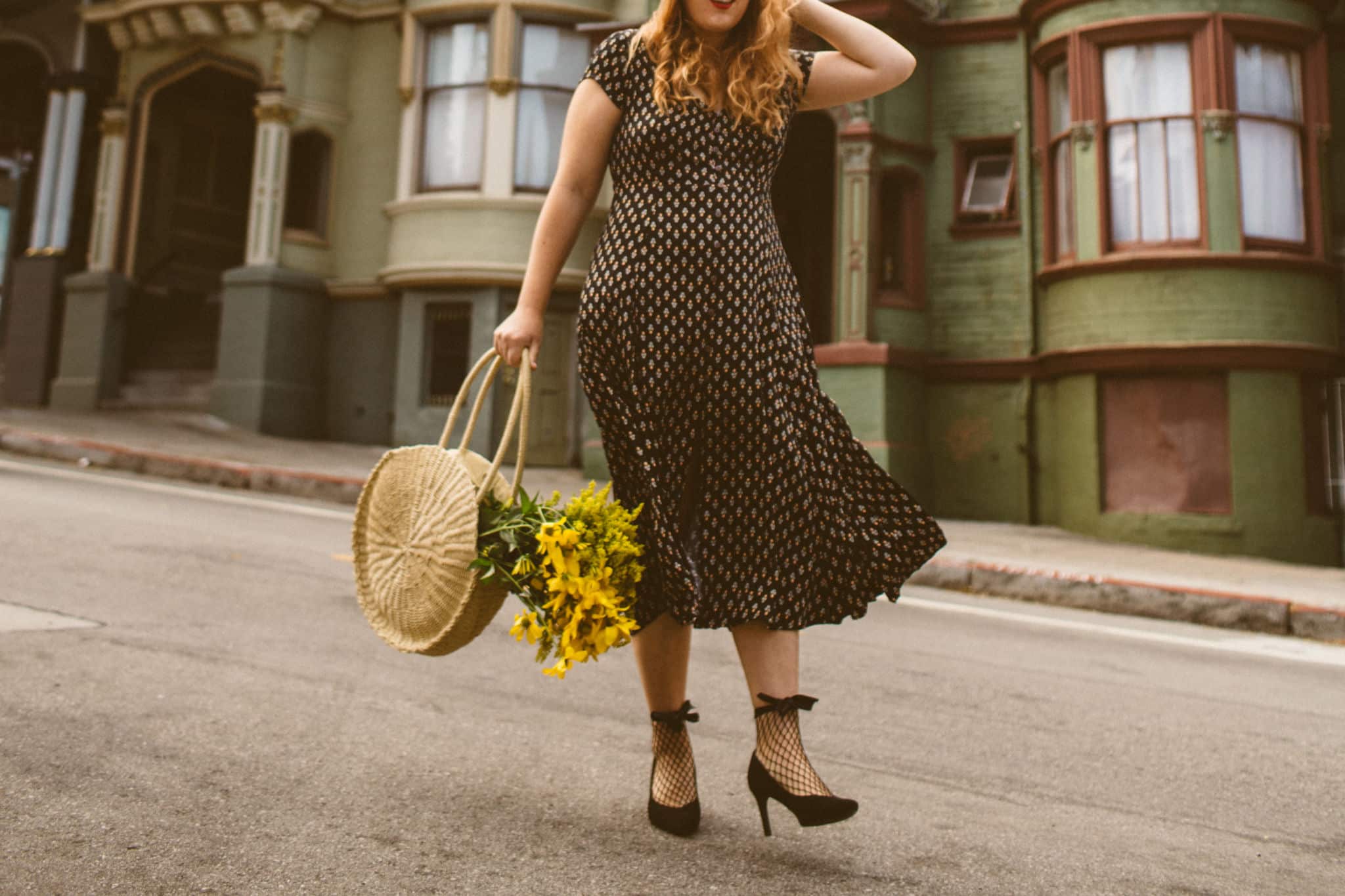 This floral midi dress from Urban Outfitters is incredibly soft, which surprised me. I love the pattern, which leans towards fall color schemes, still works for all seasons. Here, I paired the dress with my favorite fish net socks and heels for a feminine touch. I've been obsessed with straw purses lately. This bag is also from Urban Outfitters and would make such a great vacation or farmers market purse as it's big enough to tuck chunky items in it.  Topped it off with a beret for a little French flair!
In the winter, I'd wear this with over the knee boots and a camel coat. Why settle for jeans and sweaters in the winter when you can still wear a midi dress?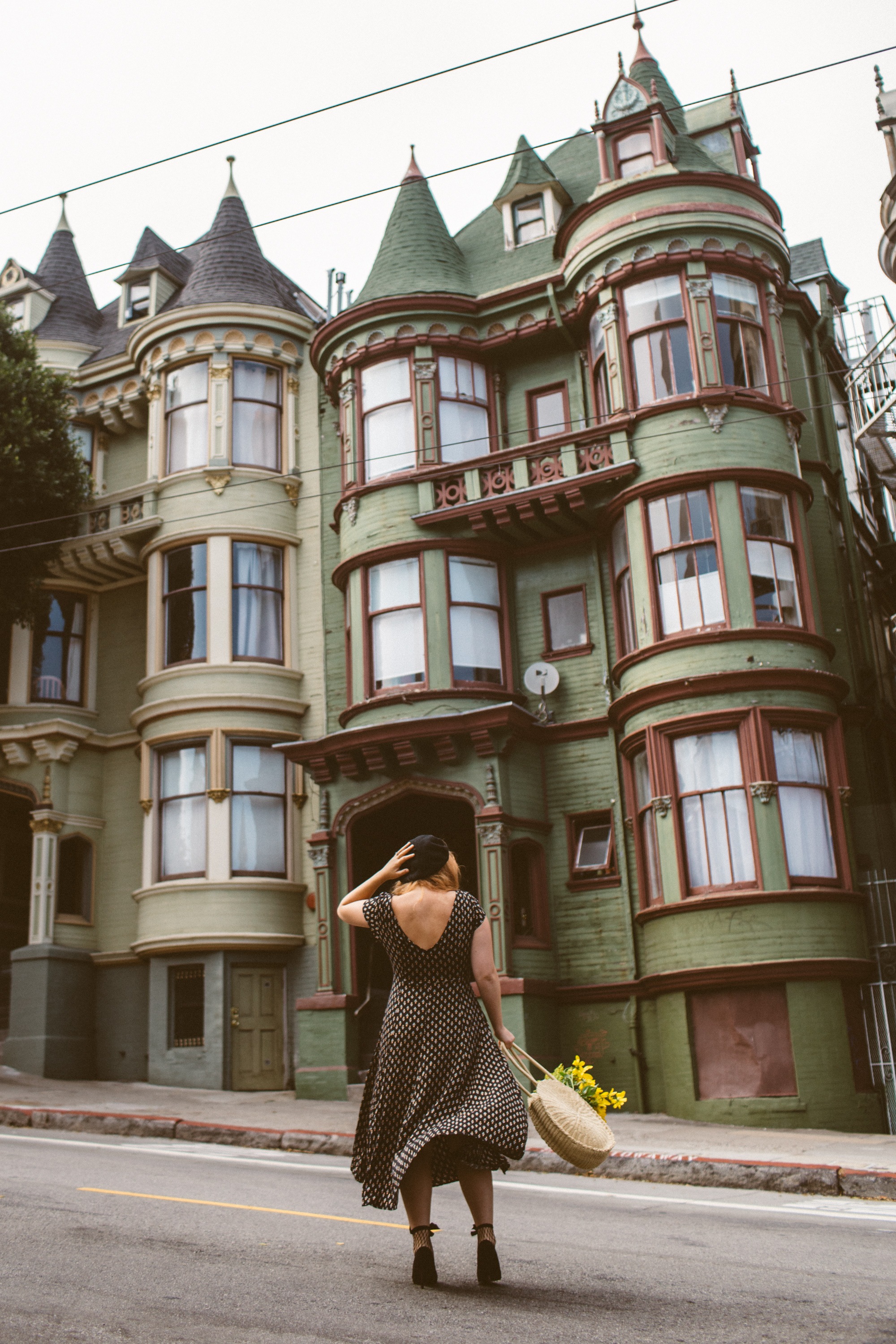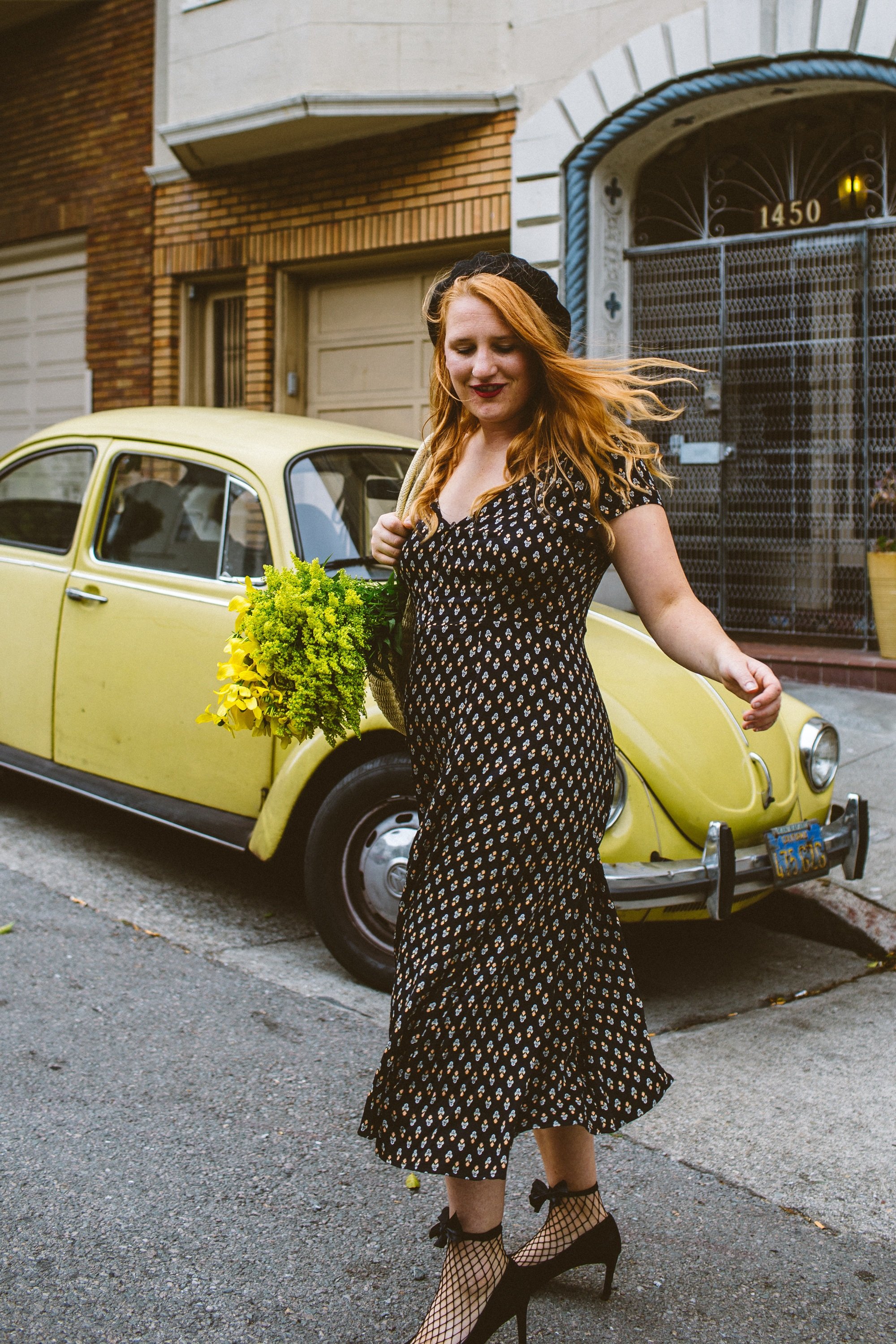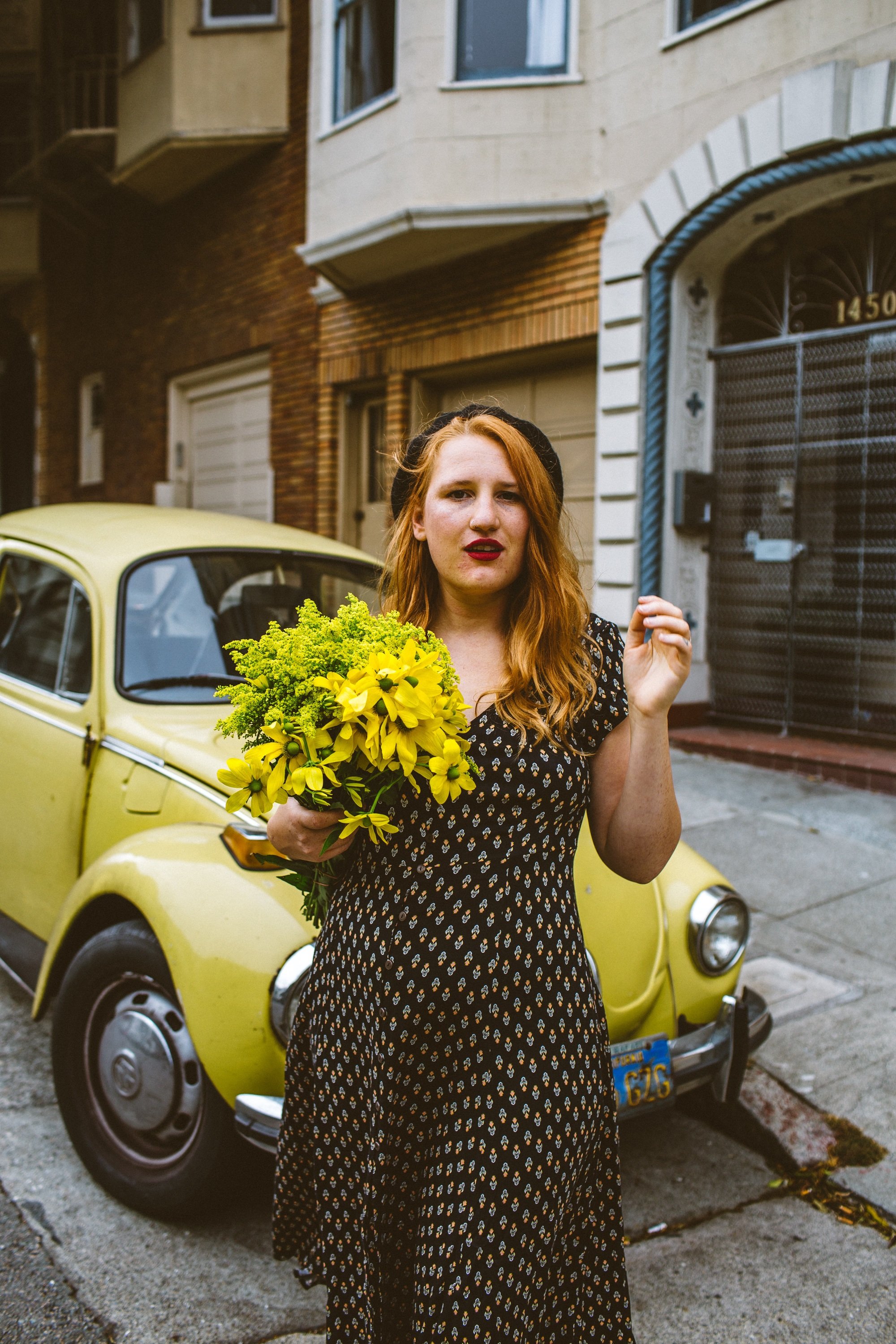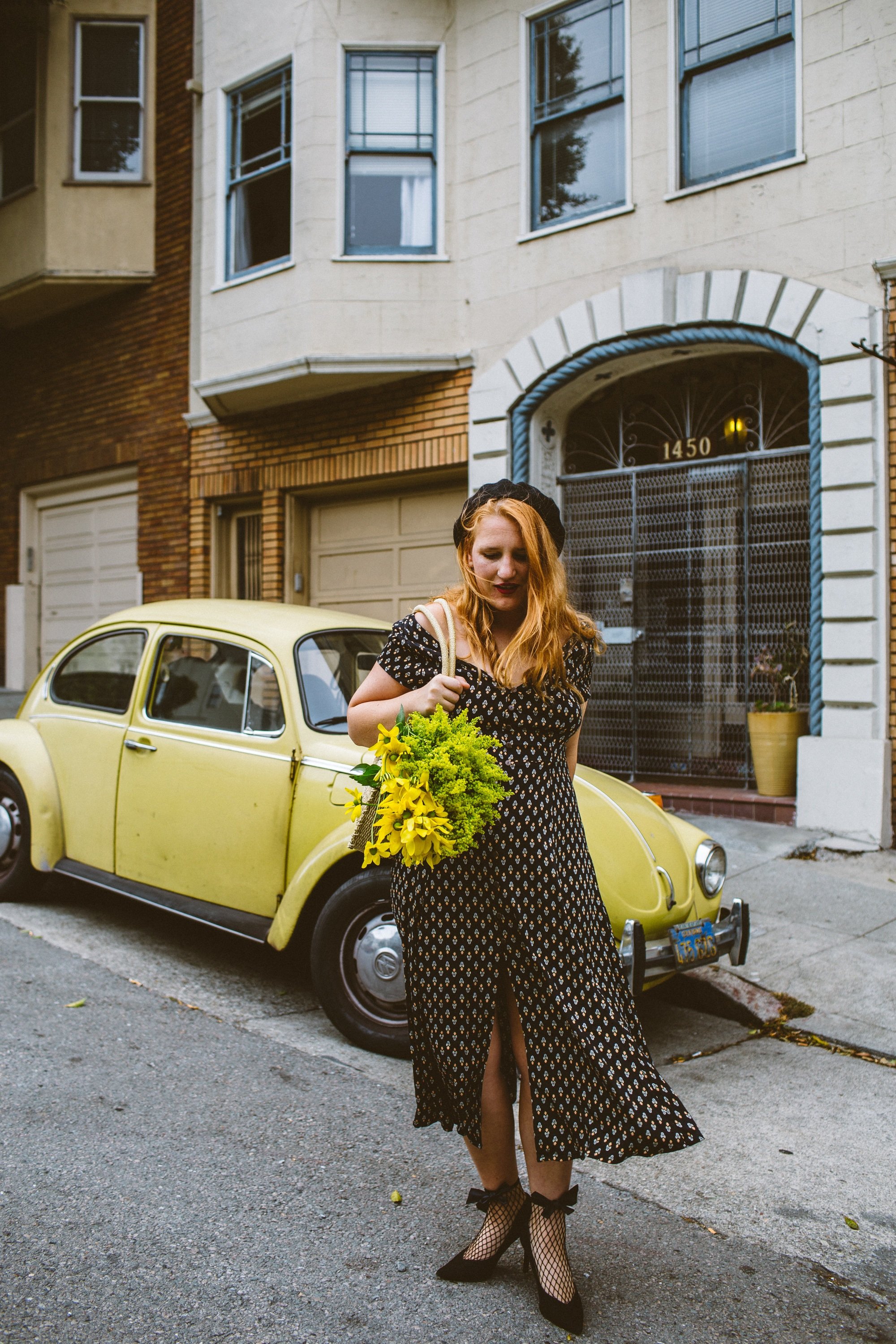 I've slowly been adding more and more midi dresses to my wardrobe as I see them as forever pieces and part of my capsule wardrobe. Want to start your own capsule wardrobe? Read THIS post to learn how!
I've rounded up some of my favorite midi dresses + skirts of the moment below to jumpstart your fall shopping!