A perk of living in San Francisco is that wine country is a short drive away. I'm spoiled and get to wine tasting multiple times a year.
Of all the wine regions, my favorite place to go wine tasting in California is Healdsburg! This town is super cute, the locals are friendly, the vineyards in the countryside are stunning and the food scene is LIT.
Seriously, for a small town in the countryside, Healdsburg has some fantastic restaurants and bars that all are located a hop, skip and a jump away from each other.
Keep reading for my favorite downtown Healdsburg tasting rooms + restaurants and bars that are all within walking distance!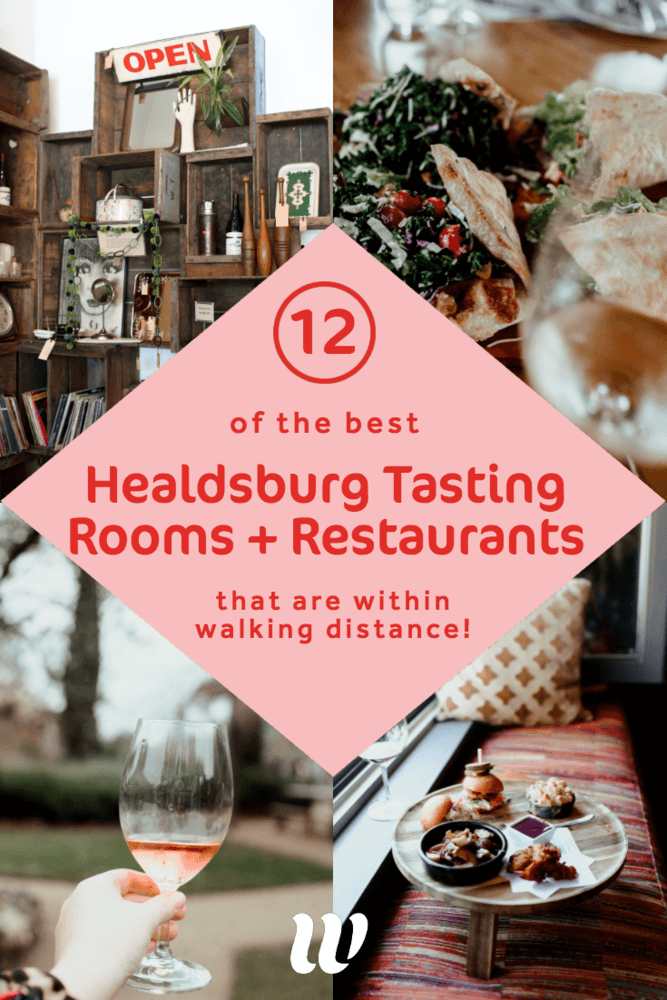 I love how the plaza is like the hub of activity in downtown Healdsburg. The plaza itself is really pretty but the fun stuff doesn't just stop at the square. There are many side streets packed with fun tasting rooms, tasty restaurants and unique bars. You can't get bored in Healdsburg!
My 12 Favorite Downtown Healdsburg Tasting Rooms, Restaurants + Bars That You Can Walk To
There are so many downtown Healdsburg tasting rooms, restaurants and bars that it can be overwhelming to pick where to wine taste and eat during your weekend wine trip!
These are my favorite Healdsburg restaurants, bars, and wine tasting spots all in the city and within walking distance to each other!
Bonus spots that are a bit far from the Healdsburg plaza if you're up for a longer walk:
>>Looking for more wine tasting rooms in the Healdsburg area? Check out my mega weekend in Healdsburg guide, listing our favorite Healdsburg wineries (including my favorite nearby Dry Creek Valley, Russian river valley, Alexander Valley spots)!
Healdsburg Winery Map
A Healdsburg wineries map with all my favorite downtown Healdsburg wineries AND my favorite wineries near Healdsburg (aka outside of town, if you're up for a short drive!) Also included all the restaurants and bars mentioned in this list!
Where To Stay In Healdsburg
There's some really cute hotels in Healdsburg!! I love H2 Hotel, which is right off the square and has the most relaxing balconies in all the rooms. I'ts perfect for girls trips or couples. If you're on a mega-budget, the Best Western is a spot the girls and I have totally all crashed in before to do the weekend cheap. It's further from Downtown so you will have to Uber to dine or wine taste.
Hotel Les Mars is another fantastic Downtown Healdsburg hotel. This is a luxury hotel with sweeping ceilings, grand fireplaces to get cozy next to during winter wine tasting trips, and giant soaking tubs. Perfect for couples looking for all that romance.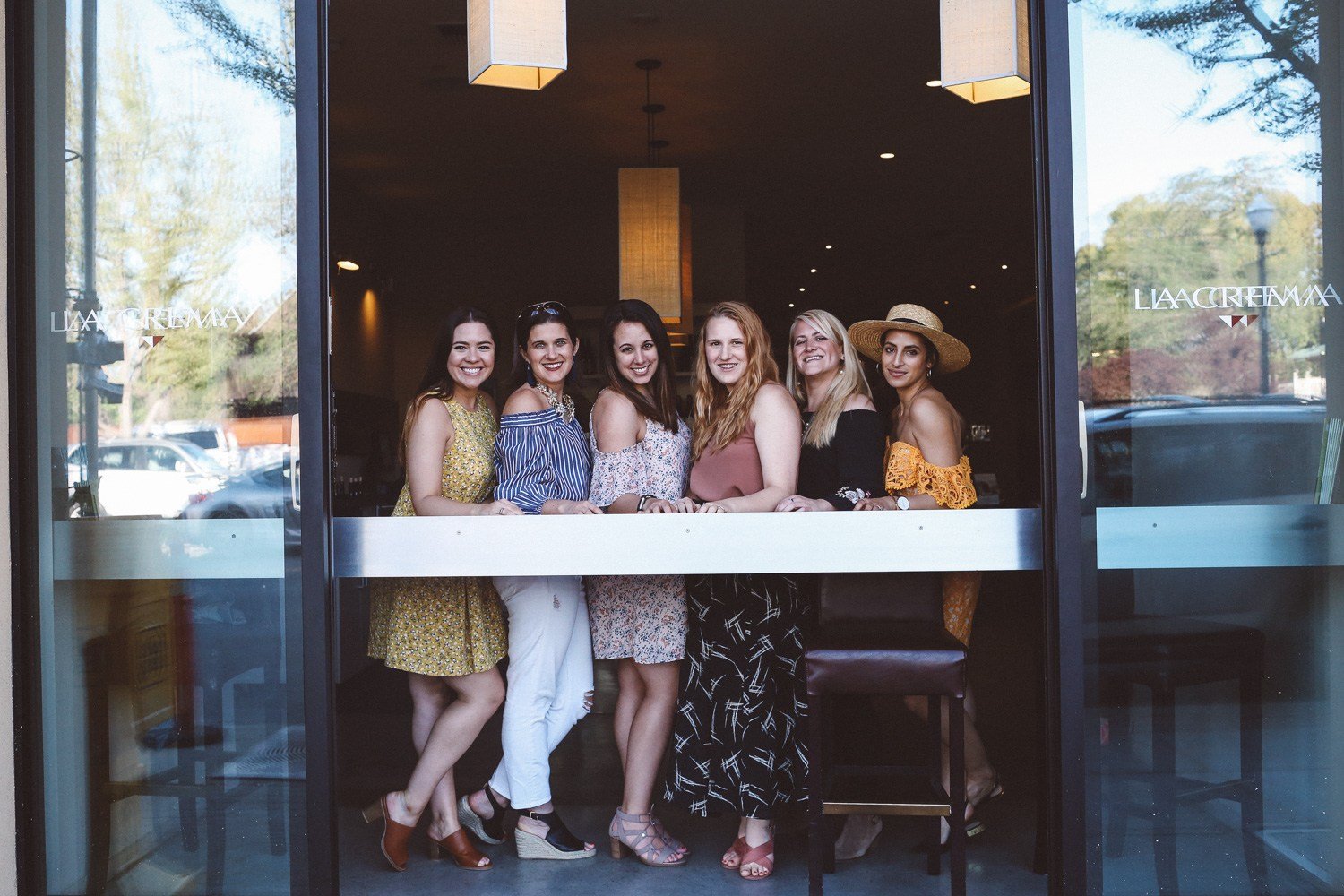 I hope this helps you plan a great walking tour of Downtown Healdsburg! From cute bookstores with cats to fun local dive bars and of course, world-class artisan Healdsburg tasting rooms, there are so many fun things to do in this charming Sonoma County town.
I love Healdsburg wine tasting and spending lazy weekends drinking Healdsburg wines, eating wood fire pizzas and sipping craft cocktails. Whether it's soaking up the summer heat or swooning over the area's fall foliage, this wine country town is always a special place to visit.
If you have any tips to add, leave a comment below so everyone can see! Got questions? Comment or DM me on Instagram @thewhimsysoul and I'll be happy to help!
Other posts you may like