The Oregon Coast is one of the most beautiful places in the United States, in my opinion. Some of the best sunsets I've seen were on Oregon Coast vacations, perched upon a cliffside with ocean views or down a beach itself. I've been to Oregon so many times know that we live in California and boy, let me tell you, there are some really cool Airbnbs here.
BUT, you have to dig for them. Don't worry – I did all the hard work for you! Keep scrolling for 12 of the most unique Oregon Coast Airbnb vacation rentals for a truly magical getaway!
12 Insanely Unique Airbnbs on the Oregon Coast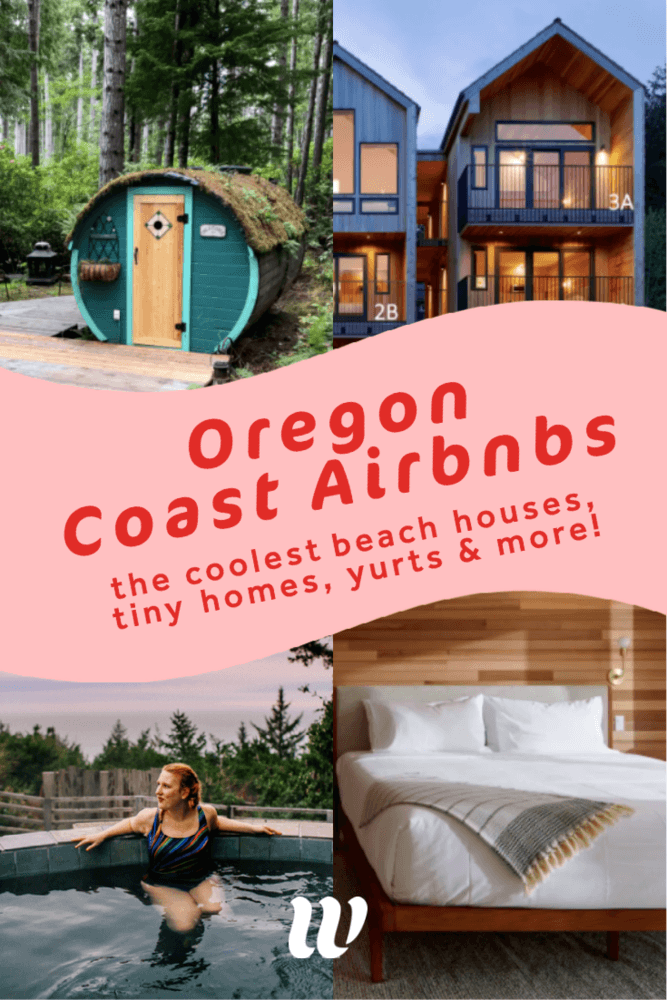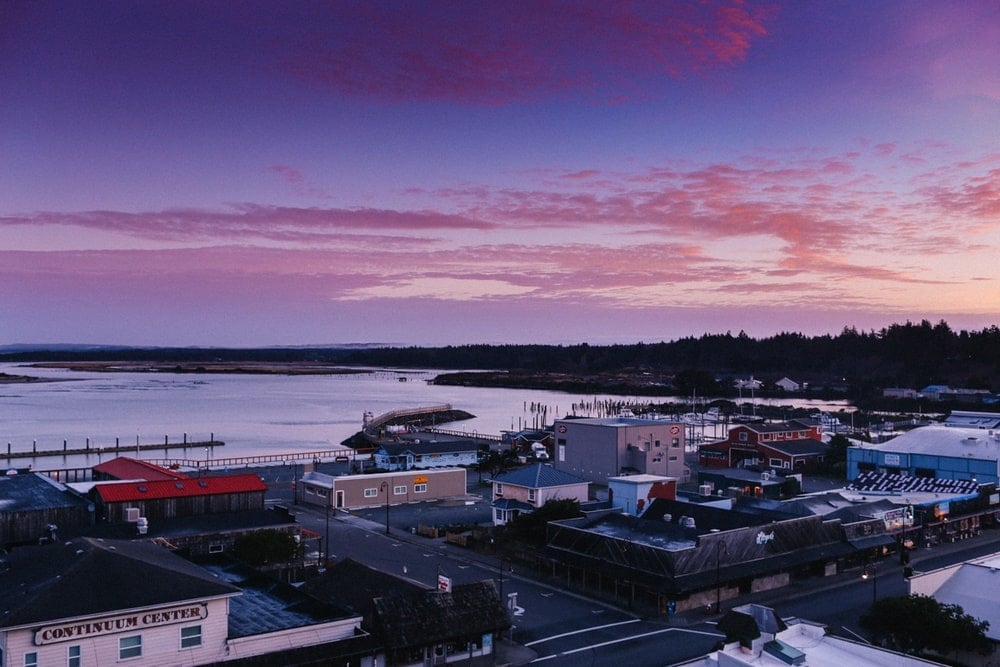 >> Got a question about Oregon Coast Airbnbs that you need answered quickly? DM me on Instagram @thewhimsysoul and I'll be happy to help!
I judge a cool Airbnb rental based on style, decor, location, price and other special amenities for guests. Basically, if the cabin or Airbnb is a destination in itself, then I want to go there (and recommend it to you!) Otherwise, I usually opt for hotels.
This ultimate mega-awesome Airbnb Oregon Coast list covers everything from the Northern Oregon Coast to the Southern Oregon border so you're sure to find the perfect house for your destination. Or, perhaps, you're doing a road trip down Hwy 1 making stops along all the cute seaside towns? Because honestly, that sounds heavenly — each night a new cool Oregon Airbnb, each day stuffing your face with seafood after coastal bluff hikes.
Everything on this list are Airbnbs I've personally stayed at or have on my bucket list! Let's go!
12 Insanely Unique Airbnbs on the Oregon Coast
The 12 most unique Airbnbs Oregon Coast to rent for a vacation. From houseboats to yurts to treehouses, these cool Airbnbs in Oregon are the best for a PNW vacation!