I love Portland. I love the weird vibes, the bountiful donut and coffee shops, the art scene and how so many gems are within walking distance to each other. Plus, come fall and all the foliage is just stunning.
There is some really fantastic boutique downtown Portland hotels, but in a city of "weird", I think vacation rentals are the way to go. Skip the plain hotel room and opt instead for a tiny house, or a pad with eclectic decor, or a treehouse (just to name a few of the funky Airbnbs you can find in Portland.
These are the top 5 Unique Portland Airbnbs to rent on your next vacation to Oregon!
Pro Tip: Use THIS LINK to get $40 off your Airbnb booking!
5 Unique Portland Airbnbs
I love Oregon. It's fun to visit year-round, but especailly during the fall when all the leaves paint the city orange, yellow and red. Read my weekend guide to Portland here!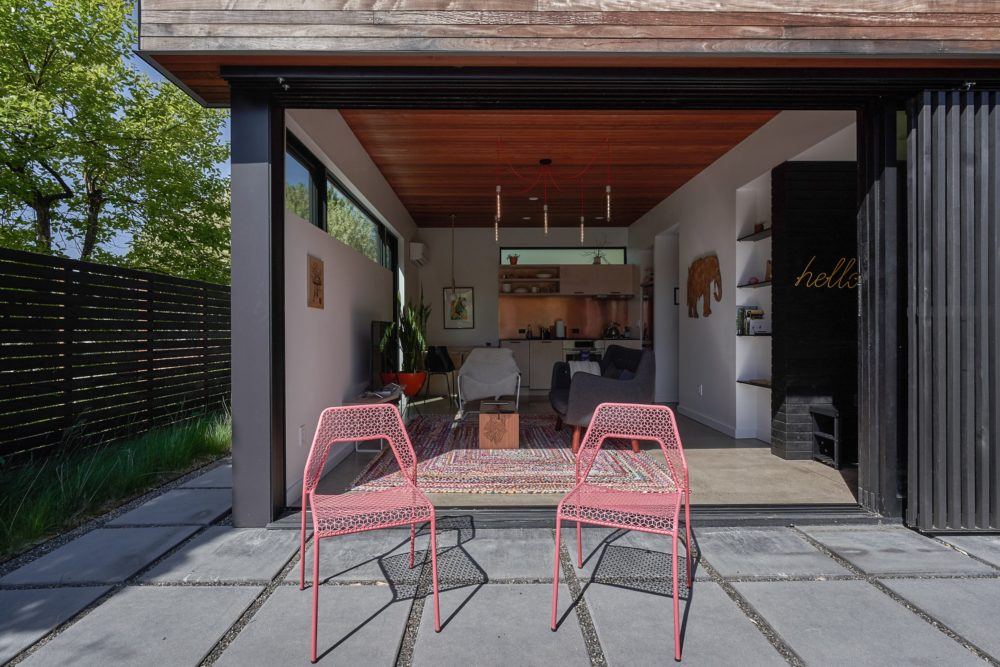 Location: SE Disivion
Price: $170/night (book here)
Guests: Up to 2
Attributes: This super chic, original guest house studio design is airy and located right by SE Division, a neighborhood full of tasty restaurants and funky shops that you'll find yourself wandering for hours.
This Airbnb has 16′ x 8′ sliding glass wall opening onto the patio, perfect for summer nights. The decor is chic yet cozy. Past reviewers say they love how original this Airbnb was but also still homely.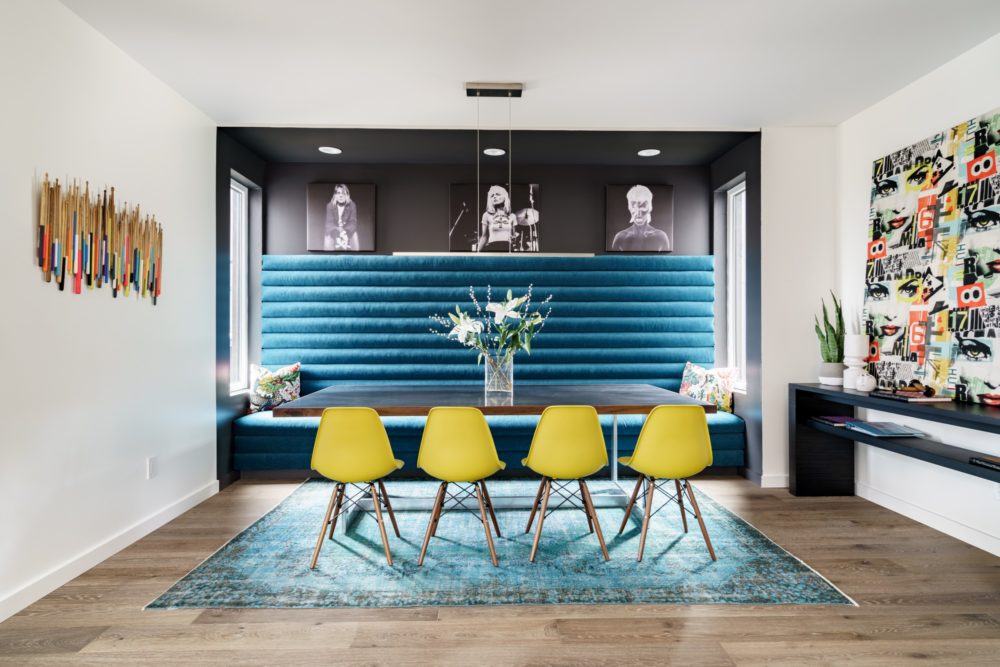 Location: Southwest Portland
Price: $385/night (book here)
Guests: Up to 8
Attributes: Walk into this private contemporary-style house for a pop of color, unique wallpaper we low-key want in our own bathroom, and tons of music-inspired pieces. According to the host "We just purchased some guitars at a charity auction that are formerly owned, used and autographed by some of our favorite artists. Come strum the guitars of BB King and Alice Cooper!"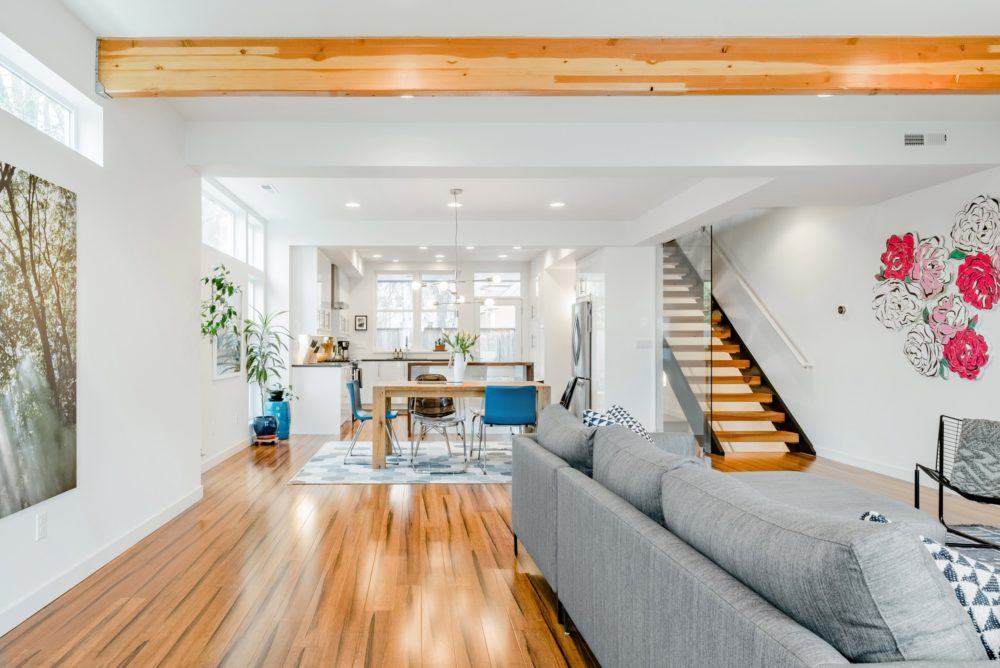 Location: Alberta Arts District
Price: $425 / night (book here)
Guests: Up to 6
Attributes: A large, modern home that's airy and has plenty of space for a big group. It's located near the Missipie River and is in walking distance to the Alberta Arts District. After a long day exploring Portland, head up to the rooftop on this Airbnb to enjoy a beer and view the sunset over the city!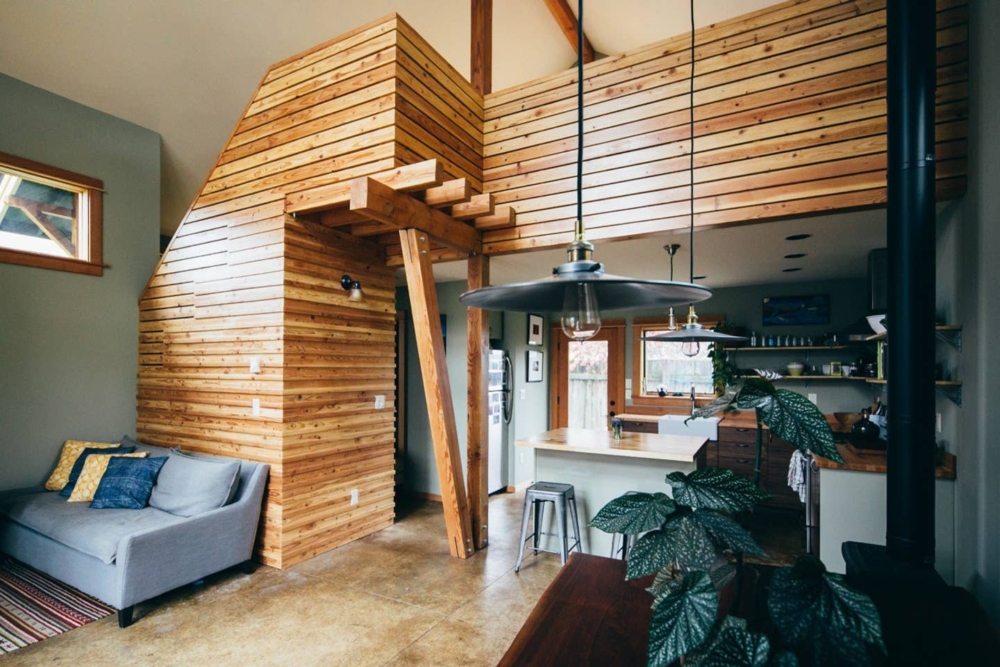 Location: Alberta
Price: $128/night (book here)
Guests: Up to 4 guests
Attributes: A smaller but chic Airbnb with tons of natural wood elements in the design and a back yard perfect for those traveling with a dog. Past guests love the place, especailly families and those wanting to explore more of Alberta as it's in the heard of the neighborhood!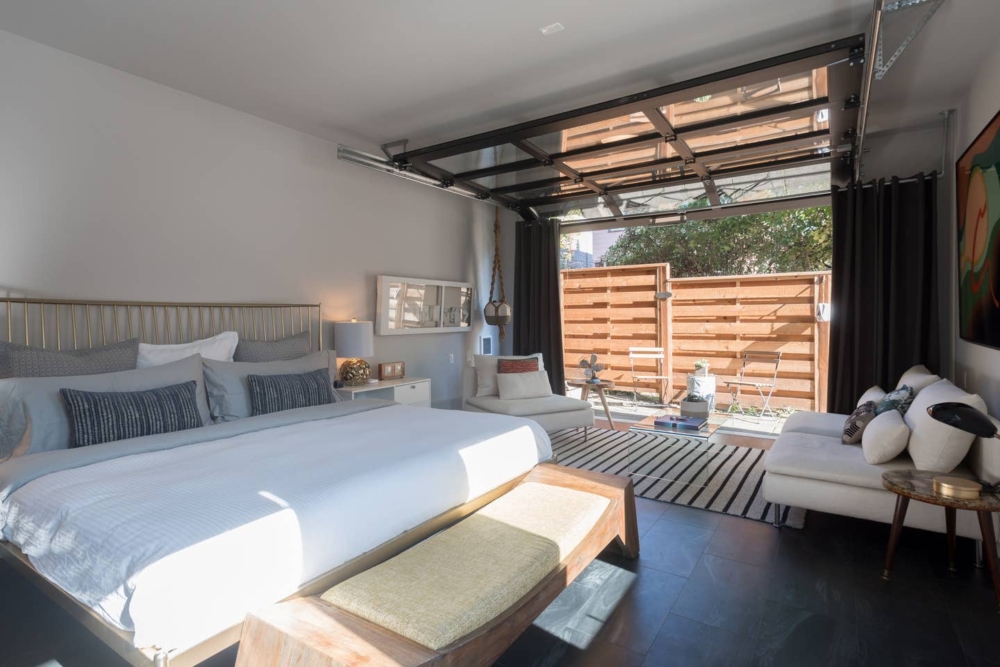 Location: Mississippi
Price: $129/night (book here)
Guests: Up to 4 guests
Attributes: A specially built guesthouse with a roll-up glass wall for indoor/outdoor lounging, private patio, eclectic decor and all within walking distance to the river! It's a fantastic affordable Airbnb that still has charm.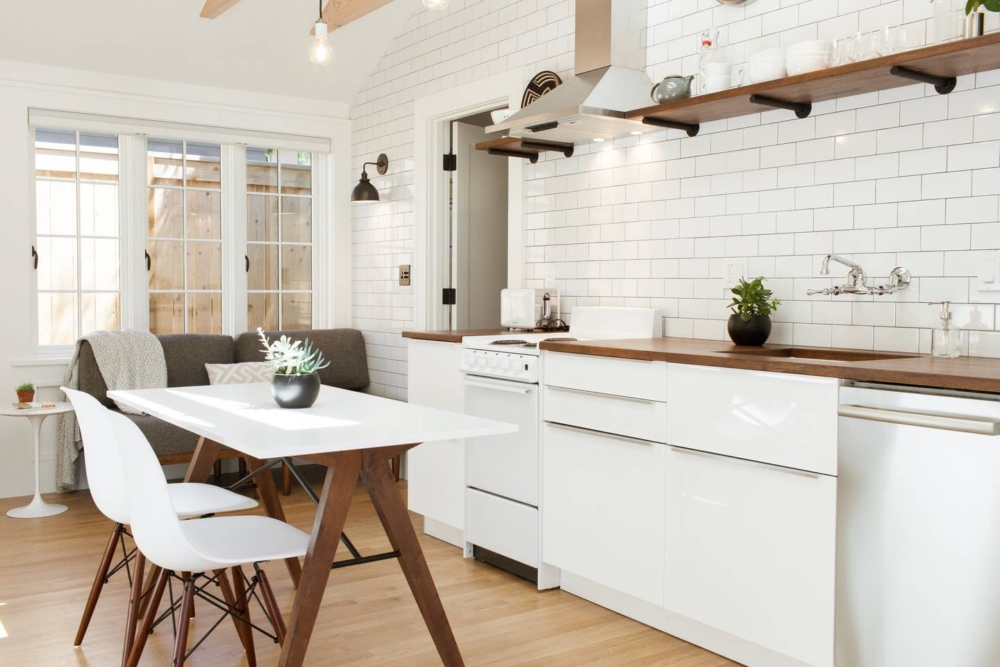 There's also the famous Airbnb portland Oregon treehouse but you can only rent out a single room in the house instead of the whole space. We personally prefer renting an entire space for maximum privacy and comfort!
As you will notice during your Airbnb searches, there aren't many Pearl District Airbnbs. The best Airbnb in downtown portland is probably this studio apartment. If you are dying to stay in the heart of downtown, you may want to book a hotel instead. But, if you're ok staying in one of the funky neighborhoods of the city, book one of these fun vacation rentals in Portland!
Other Fun Things To Do In Portland
Have you heard of Airbnb Experiences? You can easily book fun, unique activites with locals everywhere you travel. From ocean fishing to bike tours to pottery classes to noodle making and more, these are some extra special things to consider doing during your trip to Portland!
I hope this helps you plan a great trip to Oregon and find the best Airbnb in Portland for you. If you have any questions, leave a comment below or DM me on Instagram @thewhimsysoul and I'll be happy to help!
Other Posts You May Like
Weekend in Portland City Guide
How To Find The Umpqua Hot Springs in Oregon
How to Pack For A Long Term Trip (With a list!)
Mars on Earth – Painted Hills in Oregon