I love Portland. I love the weird vibes, the bountiful donut and coffee shops, the art scene and how so many gems are within walking distance to each other. Plus, come fall and all the foliage is just stunning!
There are some cute boutique downtown Portland hotels, but in a city of "weird", I think vacation rentals are the way to go. Skip the plain hotel room and opt instead for a tiny house, or a pad with eclectic decor, or a treehouse (just to name a few of the funky Airbnbs you can find in Portland!)
5 Super Cool & Unique Portland Airbnbs to Rent on Your Next Vacation to Oregon!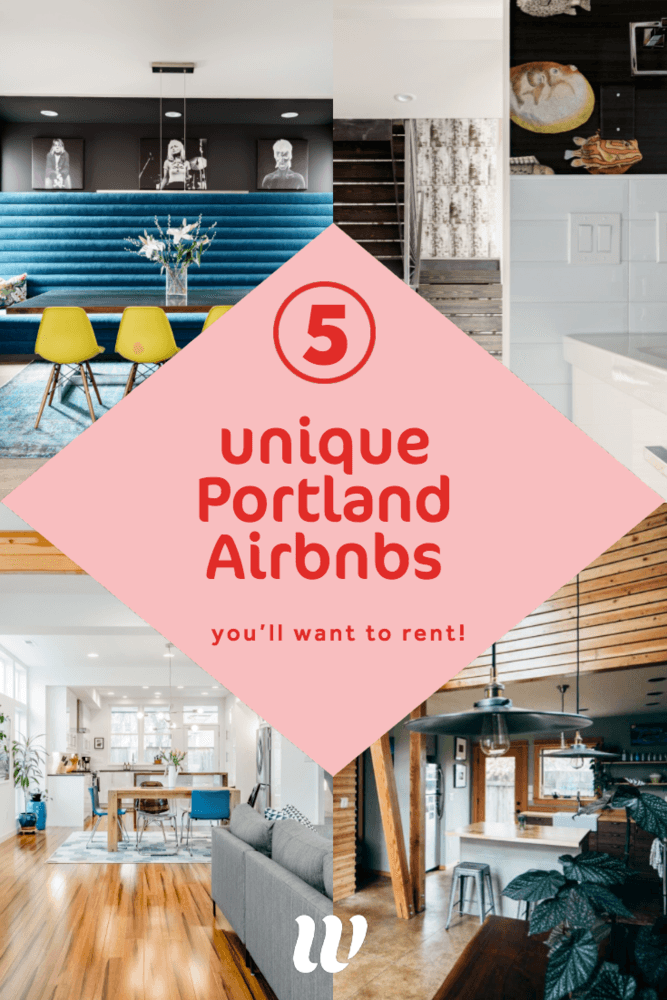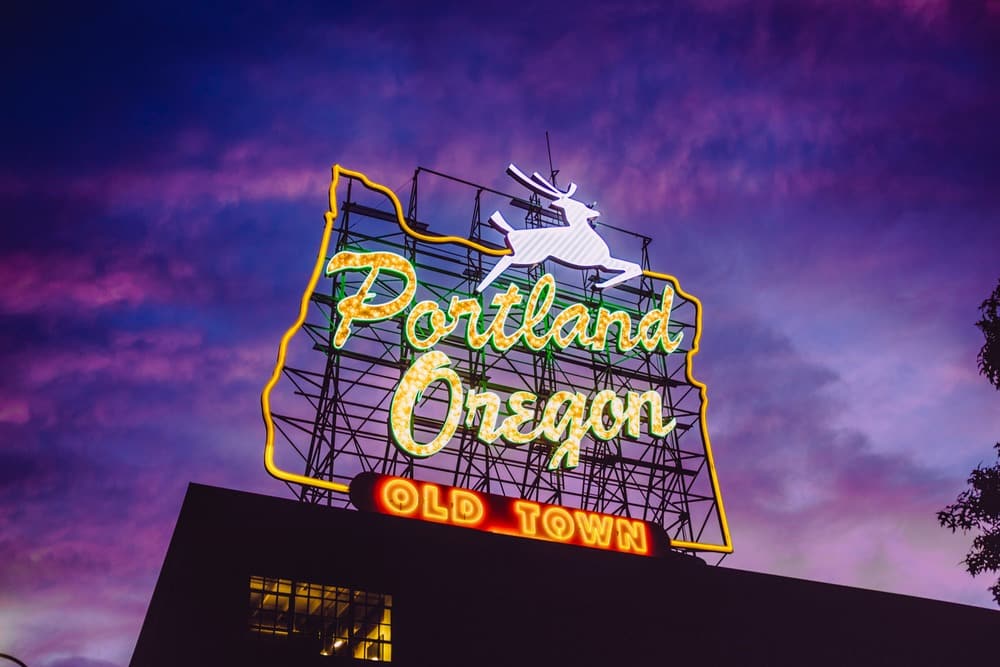 I love Portland, Oregon. It's fun to visit year-round, but especially during the fall when all the leaves paint the city orange, yellow and red. I love taking a day trip from the city up to Mount Hood to look at all the leaves, then enjoy happy hour in downtown Portland at one of the cool local watering holes (like the Multnomah Whiskey Library!)
Where To Stay In Portland
Picking where you want to stay in Portland is important and really depends on if you'll have a car or not. I find Portland to be a sprawling city, yet it doesn't take very long to get around. I once made it from the top of Mount Hood to downtown Portland in 45 minutes, so if you're renting a car on your trip, you can pick almost any neighborhood in Portland to book an Airbnb.
If you won't have a car, I recommend staying either in or near the Downtown area or right across the river so you are able to easily walk to bike most places and cut down on rideshare costs. No matter when or where you're visiting the city, here are my picks for YOUR Airbnb in Portland Oregon!
Unique Portland, Oregon Airbnbs To Rent
From a tiny house, a pad with eclectic decor, or a treehouse, these are all the coolest, most unique Portland Airbnbs to rent during your visit to this charming Oregon city!

There's also the famous Airbnb Portland Oregon treehouse but you can only rent out a single room in the house instead of the whole space. We personally prefer renting an entire space or guesthouse for maximum privacy and comfort vs a private room or private suite in a large house. That being said, that Airbnb is one of the most popular.

As you will notice during your Airbnb searches, there aren't many Pearl District Airbnbs. The best Airbnb in downtown Portland is probably this studio apartment. If you are dying to stay in the heart of downtown, you may want to book a hotel instead. But, if you're ok staying in one of the funky neighborhoods of the city, book one of these fun vacation rentals in Portland!
There are SO many Airbnbs in Portland but I think these are the cutest and most fun. I hope this helps you plan a great trip to Oregon and find the best Airbnb in Portland for you. If you have any questions, leave a comment below or DM me on Instagram @thewhimsysoul and I'll be happy to help!
Other Posts You May Like