After my summer living in Copenhagen, I've fallen absolutely in love with Scandi-style decor.
Mostly because it's not at all how Americans usually translate. Scandi decor isn't all white and bare (that's more minimal). It's actually very cozy, full of textures, organic materials and yes – color. In the right places.
As I'm building my new cabin in California out, I've been hunting for eclectic pieces but also Nordic brands to style in the space. These are all my favorite Scandinavian home decor brands to shop pieces from – big and small and on all ranges of budgets.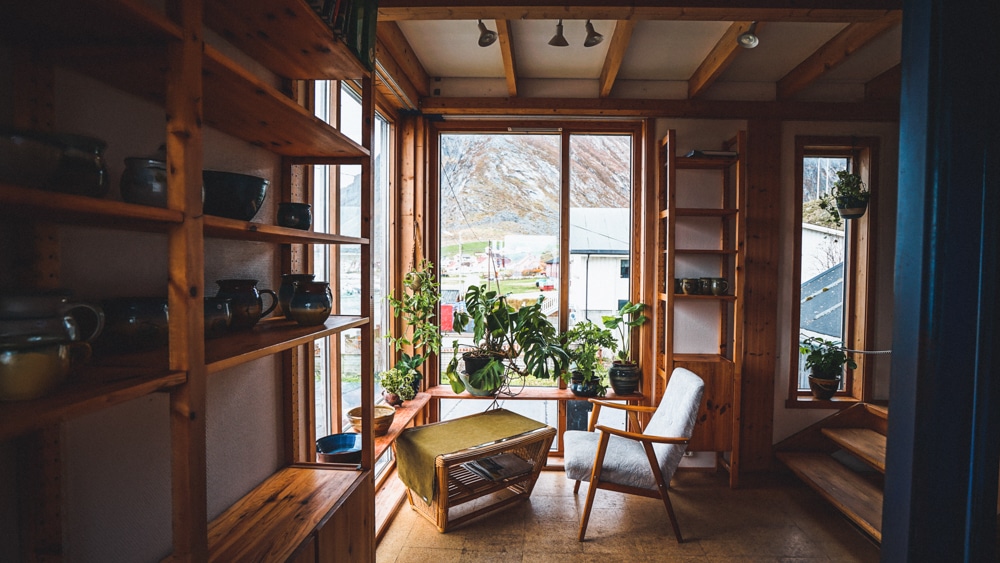 Yes – you can find affordable Danish furniture brands, I promise!! Some do run very expensive.
I remember walking into a high-end Scandinavian furniture store in Copenhagen and walking right back out when I saw a single dining chair listed for more than my monthly rent in San Francisco.
But they aren't all going to bleed your bank accounts dry. You can find some dang amazing Scandinavian decor brands that tie your whole space together on budget.
What Is Scandinavian Home Decor?
Before we dive into my list of favorite places to shop to get the look, let's touch on what exactly Nordic and Scandi style is. I have a whole guide on how to get the Scandi style with more details, but keep this in mind:
Scandinavian design is all about function AND style. It's clean lines, a lack of clutter and things that work with a purpose on top of looking nice.
It's a focus on organic/natural materials, plants, cozy textures like rugs and throws, clean lines, soft lighting, pops of color with neutrals and probably a Matisse print or two.
Best Scandinavian Home Decor Brands
20 Stunning Scandinavian Home Decor Brands To Get That Nordic Look
I hope you love these Nordic home brands as much as I do! I tried to not include the ones that were stupid crazy expensive or too out of reach for my fellow American shoppers.
But, if you know of any great brands that should be added to the list, please drop them below so everyone can see!!