By the time you're in your twenties, you've had your fair share of experience with beauty products. Yet, if you're anything like me, you're constantly discovering new products and tools. It can be overwhelming! I swear that each month the fashion magazines invent a new type of overnight face mask to wear. How do you know what to use? Better yet, what is a list of core products that you should always have on hand? To help out. I thought I'd share my list of 5 Beauty Products Every 20-Something Should Use.
1. Maybelline Instant Age Rewinder: I thought my under-eye concealer was doing the job until I discovered Maybelline's Instant Age Rewinder tool. The large, soft tip leads to easy application and smooth, even coverage. The best part? It last all day. The second best part? While on, it helps to erase dark circles under your eyes. Every twenty-something should be using makeup that does double the work!
2. Not Your Mother's Dry Shampoo: I've tested a handful of dry shampoo and Not Your Mother's is my favorite. It goes on easy, smells great and doesn't leave my hair sticky or with a white tint. What more could a lazy girl ask for?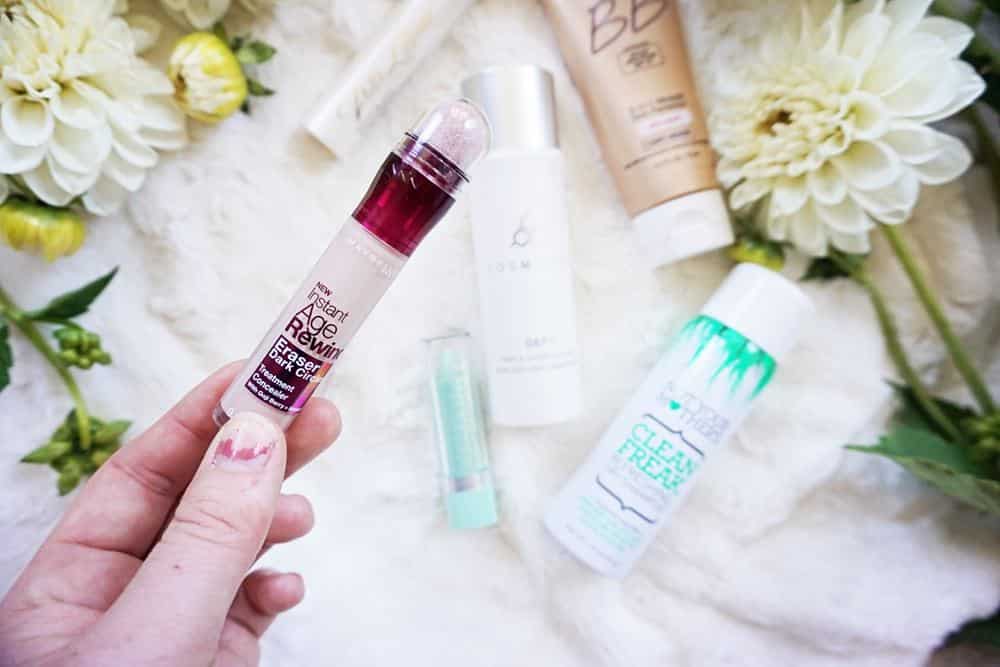 3. Peter Lamas Eye Cream: As I wrote about in my whole post dedicated to Peter Lamas, their eye cream and serum is out of this world. They've made an eye cream that actually visibly reduces dark circles under your eye, and quickly to boot! Just after a few days I noticed a difference. I firmly believe that every busy, 20-something needs this secret weapon in her beauty bag.
4. Garnier BB Cream: I've been wearing this every day for at least four years. It's a combo of tinted moisturizer and SPF, just the thing at every woman should be wearing each day. At the least, each day wear a nice layer of BB cream, and then add some concealer under my eyes. I know that my skin is being taken care of and looks great with minimal effort.
5. CosMedix Defy Acid Age-Defying Treatment: I've been using this treatment for about a month now and am love. It's great for sensitive skin, and I swear it helps keep acne away, even though it doesn't advertise that perk. It tingles when it goes on and helps keep skin smooth, soft and healthy. If that's not something 20-something women need, I don't know what is!
Do you have any favorite products to add to this list? Leave a comment below!

Thank you to Maybelline for providing product. All opinions are my own. Thank you for supporting brands that support Whimsy Soul.