It took us approximately 3 blocks of walking from Stockholm Centralstation to say "yeah, ok, Stockholm is COOL!" It's positively packed with swoon-worthy old buildings painted in red, yellow or orange. There's constantly boats or ferries chugging along the canals, and the metros stations are basically tourist attractions in themselves.
Oh, and the city has all the sushi and meatballs you could want, along with a thriving craft beer scene. It's a cool place, but it's also a huge place (1.3 million in the metro area!) To help you out, I put together a massive weekend in Stockholm itinerary and travel guide for you. Including best things to do in Stockholm, cool hotels, yummy places to eat and handy travel tips.
Robin and I swapped San Francisco for a summer living in Copenhagen and knew right away that we had to visit Norway and Sweden (the Big Three Scandi countries!) during our summer abroad. Stockholm was our last stop for a weekend getaway, and we already are planning a trip back.
Stockholm, Sweden At A Glance
Geography
: Stockholm is made up of a bunch of islands (aka the Stockholm archipelago) which is why it's sometimes called the Venice of the North. It's a sprawling metro area, but most tourist attractions are near the city center and can be accessed via foot or metro.
Known For
: Ikea, colorful metro stations, medieval architecture, ABBA, meatballs, shopping & design centers.
Must see/do:
The famous Gamla Stan (old town) red and yellow buildings, ABBA museum, eat meatballs at Meatball for the People, visit unique metro stops.
Sunday & Monday Warning:
On these days, many restaurants, stores and museums will be closed or have limited hours. Always check online times before planning visits.
Save Money
: by buying a
Stockholm City Pass
to get ticket entrances to tons of museums & tours.

How To Use Public Transport In Stockholm City
Stockholm is fairly walkable as a tourist, but you'll want to lean on the metros, busses, trams and ferry to get around the city. They're all under the same metro family, SJ, so it's just one pass. This metro system is a little intense to approach at first, since many stations have multiple levels and trains. But if you can navigate New York City, you can do this!
And, they sell 24 hour, 48 hour and 72-hour metro passes, the latter for 330 SEK (about $31) which is super cheap considering you can tap in and out as many times as you want. There is an app you can use, but we had trouble getting the tickets to work on our phones.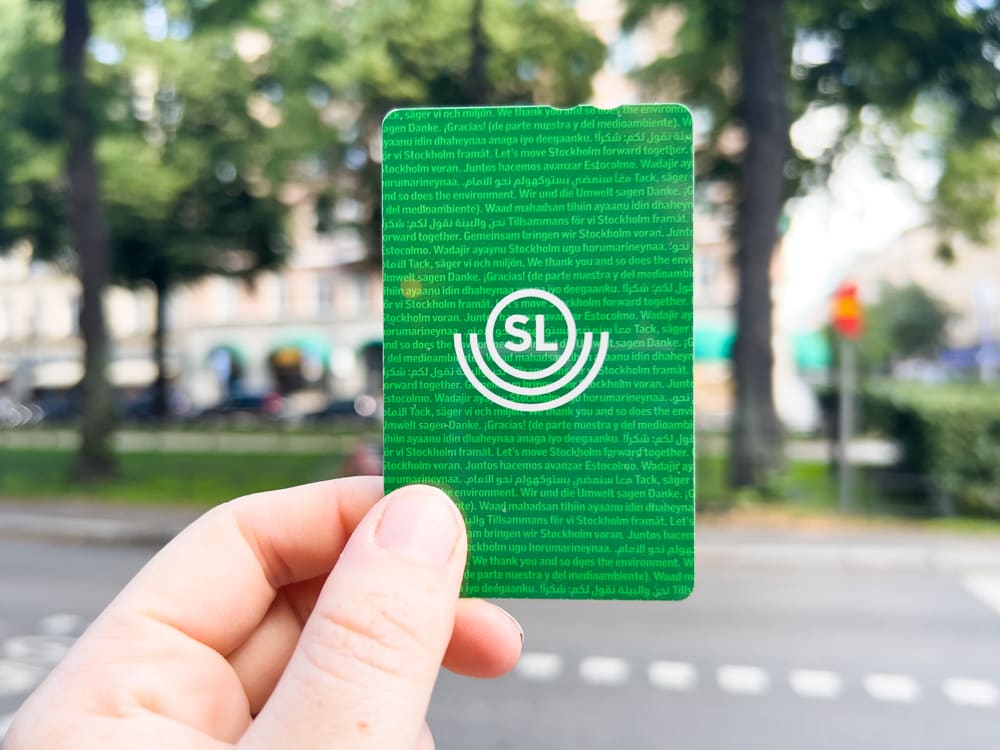 Instead, you can just ask any metro ticket staff member, or pop into the metro convenience stores, to buy an SL pass. This metro Stockholm pass is a small green card that you can load up on and just tap in and out. It makes you look more like a local, and it's just 20 SEK (like, $2) to buy the card. I personally think it's worth it to get. There's no need to use ride-shares or taxis here, you can get everywhere via the metro, ferry or bus!
Best Hotels In Stockholm
Robin and I arrived via train from Copenhagen. It was about a 5.5 hour train ride, and super relaxing (I am SO not trying to be in an airport if I can help it this year. With all the strikes and staff shortages, trains are so much nicer!) We arrived at Stockholm Central, which is near Stockholm City Hall and easy to spot on the horizon. It's best to grab a hotel near Stockholm Center or on Gamla Stan near a ferry and bus line so you can easily navigate anywhere in the city.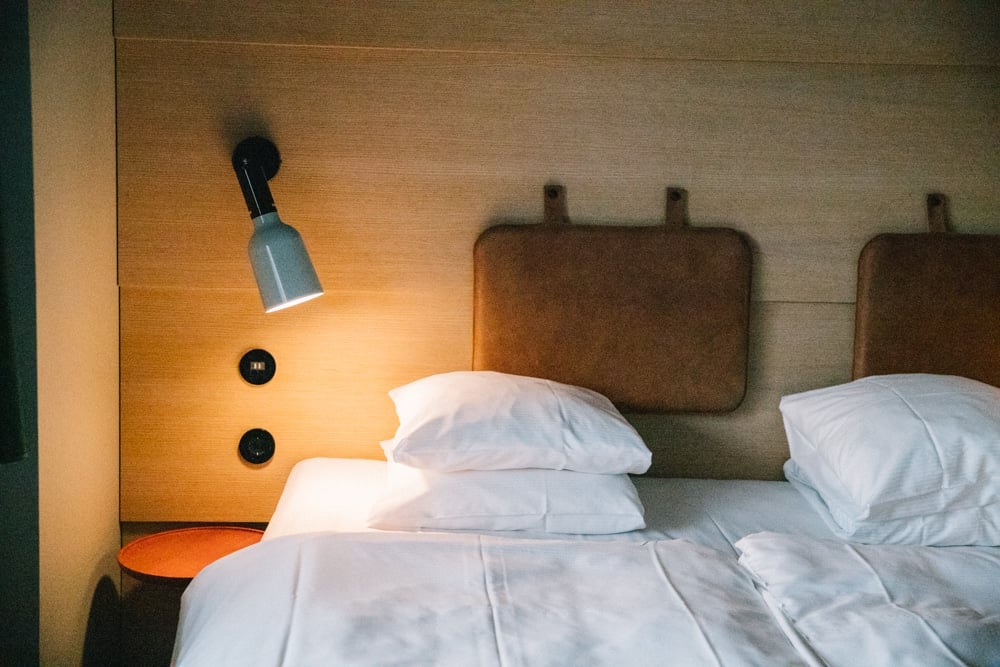 Hobo Hotel
Location: 10 minute walk from both Stockholm Central and Gamla Stan
Book now
This is the hotel we stayed at! Hobo Hotel is a super trendy boutique hotel that doesn't skimp on amenities. The rooms have comfy beds, usb outlet chargers, a cool bathroom, fast wifi and TVs with Chromecast for streaming! A huge tasty breakfast buffet is included daily in their top-floor restaurant overlooking Stockholm, and they also have an eclectic downstairs bar for happy hour.
We loved the location of this hotel. It's a short walk to T-Centralen train station, but also to Gamla Stan for restaurants and sights. Oh, and they have luggage lockers you can use! I always get nervous leaving our bags at the front desk after checkout, but they have secure storage available. I'll totally book this again on our next trip to Stockholm. Read my full Hobo Hotel feature here!
Haymarket
Location: Norrmalm, near Stockholm Central Station
Book Now
If you love pink, you'll love Haymarket by Scandic. This hotel design reminded me a bit of Southern California decor, but with a clear Scandi twist. Upscale retro vibes, pink, pink flamingo paintings, a bar that looks maybe like it should belong in Palm Springs….
If you're looking for hostels, I hear through the grapevine that City Backpackers Hostel is nice, but I haven't been myself.
Should I Spend 2 Days Or 3 Days In Stockholm?
Trying to figure out how many days in Stockholm are enough days? I think you'll want 2 nights / 3 days in Stockholm in the wintertime since you're working with fewer daylight hours. But if you are hustling and up for long days exploring, 1 night / 2 days in the summer is enough to see the highlights.
This is a guide for 3 days in Stockholm Sweden but plenty of tips so you can tailor it to your exact travel planes! 1 day in Stockholm is going to be hard. This city is huge and sprawling.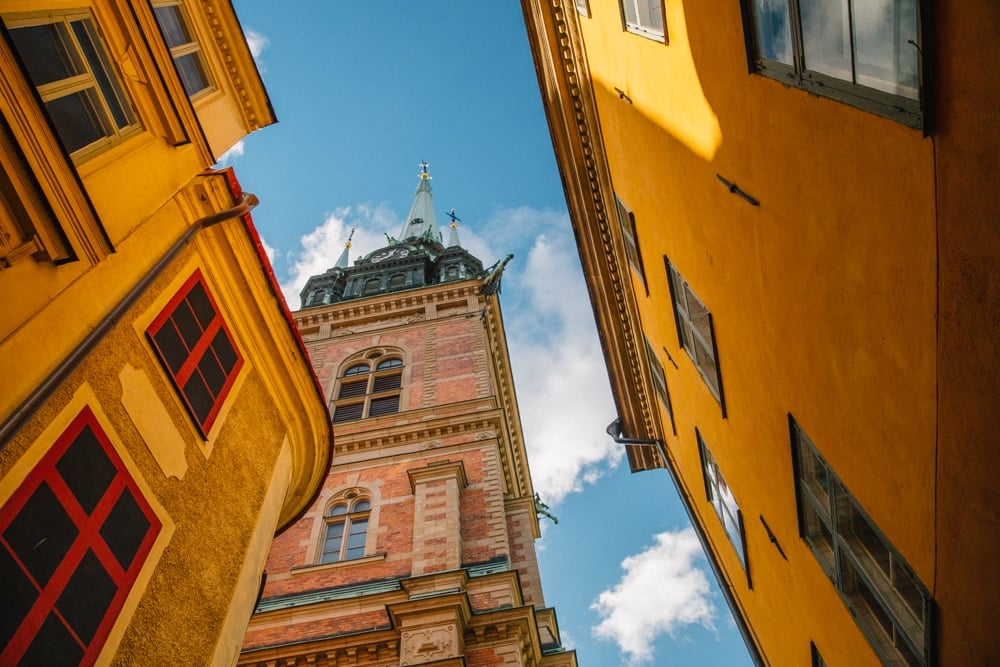 Weekend in Stockholm Itinerary: Top Things To Do + Huge Travel Guide For Sweden's Capital City
Let's kick off our weekend in Stockholm itinerary! At the bottom, I include packing tips, more restaurant + things to do ideas, and additional travel tips. Buckle in. And, make sure you have comfy shoes on since today will be a lot of walking. I love Teva sandals for travel!
Day One In Stockholm (Arrival, Metro Stops, Walking Tour, Scenic Overlooks, Beer)
As you can tell from the photos, our weekend Stockholm trip was in the summertime so the sun rises around 3am and gets dark close to 11pm. Crazy, I know! If you're visiting in the winter, the sun is only out for a few hours a day so keep that in mind as you are planning your trip.
11am: Settled Into Your Hotel
Try to arrive late morning / mid-day to squeeze the most into your Stockholm weekend trip. If you can't check into your hotel yet, drop your luggage off at the front desk to hit the road.
Noon: Lunch at Pom & Flora
Location: Vasastan Odengatan 39 113 51
OMG, this is hands down the best breakfast/lunch you'll find in Stockholm. This cafe has elevated toasts, acai bowls, rhubarb porridge, Danish rye breads and tasty fresh-pressed juices. We made a beeline to this after arriving and it hit the spot so well after a 6 hour train journey.
I got the Italian Eggs toast with burrata, hot sauce, semi-dried tomatoes, basil & walnuts. Robin got the regular eggs toast and both were divine. Treat yourself with a Nutella & banana croissant (you'll thank me later!) They have two locations in the city. To follow this itinerary, head to the Vasastan Odengatan 39 113 51 Stockholm location.
1pm: Stockholm Public Library
Just a couple blocks down from Pom & Flora is the Stockholm Public Library! This library is famous for its stunning rotunda and is a hot spot for Instagram photos. It's totally free to visit so swing by after lunch. Sadly, the rotunda was closed for renovation when we visited (it closed literally the day before, what bad luck!) so we couldn't go in, but the photos look lovely.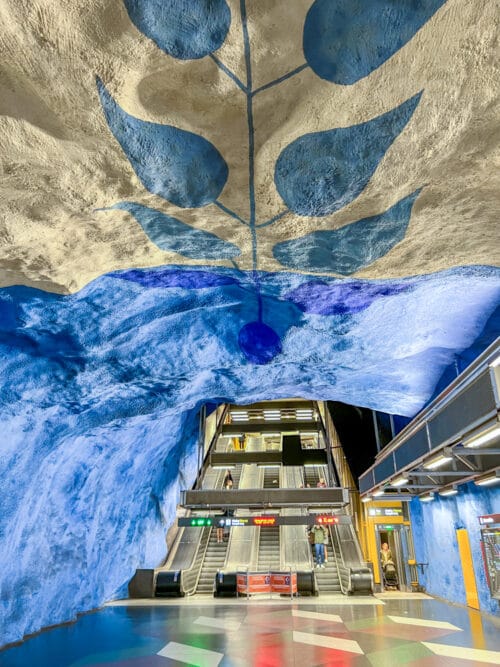 1:30: Blue Metro
After the library, walk a few blocks to the Rådmansgatan metro station and take the train to T-Centralen. We're going mural hunting! One of our first Stockholm sightseeing stops was the start of our metro tour.
See, the train stations here are like one big huge public art gallery. Each one is decorated in a unique way – from a huge rainbow to a ceiling that looks like lava to a fantasy world. Start with the Blue Station at T-Centralen. Follow the sides to the Blue Line and you'll know you're close when the walls start to turn blue!
Optional:
If you have extra time to spare, use my handy
Stockholm metro guide itinerary
for a self tour of all the best metro stations in the city! I guide you step by step so you can't get lost.
2pm-3:30pm: Walking Tour
Paid or free walking tours are such a great way to get a mental map of the city and learn about the history from a local. Plus, Stockholm has some really cool tours, like food tours and architecture-focused ones. Here are the top tours to consider to start a weekend in Stockholm:
Traveling solo? Walking tours are great things to do in Stockholm alone since you can easily make friends with folks with similar interests!
4:30-6pm: Scenic Stockholm Overlooks
After your walking tour, you can use the next hour to check-in to your hotel or freshen up if needed, or you can move right onto the next part of this Stockholm itinerary: scenic overlooks!! There are 3 really cool spots to visit on Södermalm that offer different lookouts of the city that are really beautiful. Especially during sunset or when storms are rolling in as we caught.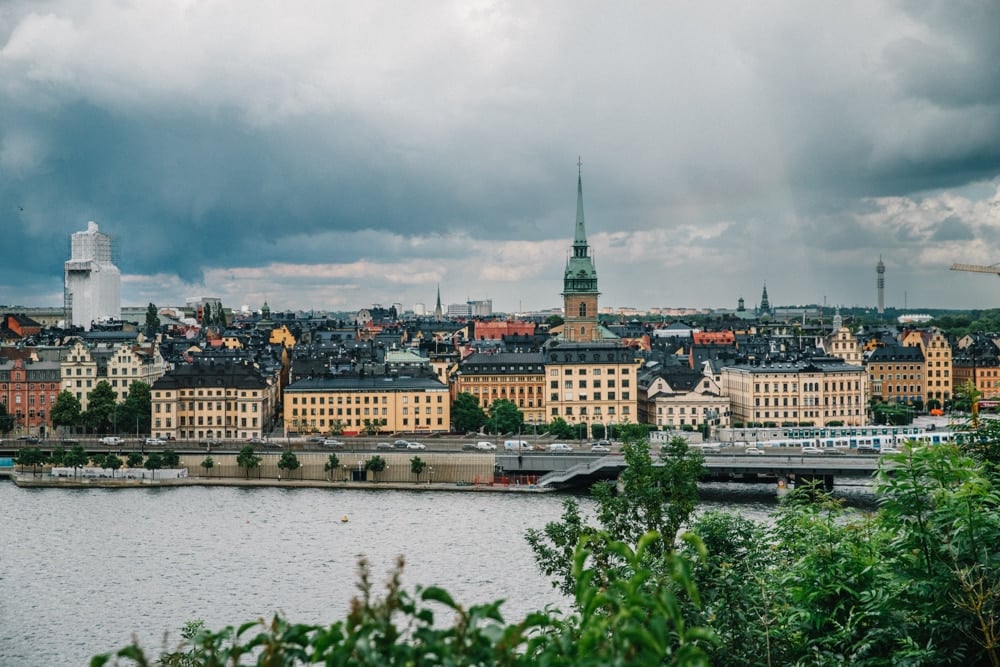 For the best experience, follow these lookout points in order to work from uphill to downhill and avoid a lot of walking up stairs.
Skinnarviksberget: This cool park / rock overlooks the city and makes for neat panoramic photos. If you're looking for romantic things to do in Stockholm, head here with your boo and some wine or a picnic. We timed it right as a huge thunderstorm was rolling in and it was crazy cool to watch. Locals were hanging out here drinking beers and watching it, too!
Monteliusvägen: Walk down the path to nearby Monteliusvägen trail, which is a walking trail that stretches along the canal, but way up high. There are many overlooks that are worthy of photos but my favorite area is close to Olle Adolphsons park.
Söder Mälarstrand 21: Lastly, head all the way down the hill to Söder Mälarstrand (the street that runs right by the water!) Here you'll get a great view of all the buildings on Gamla Stan. It makes a good photo, too!
6:30pm Omnipollos Hatt Happy Hour
If you're looking for nontouristy things to do in Stockholm, head to nearby Omnipollos Hatt for happy hour. They have like, THE iconic craft beer of the city – Nebuchadnezzar! It's an Anti-Imperialist DIPA that oh-so-tasty. It's a must-drink in Stockholm in my opinion.
The taproom has indoor and outdoor seating and also serves wood-fire pizzas. You can totally have dinner here or you can head to our Nordic restaurant recommendation below.
8pm: Kalf and Hansen Dinner
While in Scandinavia, we've been trying to eat at many Nordic restaurants as possible (hey, when in Rome right? Er, when in Scandi?) Kalf & Hansen is a local family own joint that brands itself as an organic fast food restaurant, but this isn't like fast food in the United States.
This menu is focused on fresh beef, fish and vegetarian quenelles along with salads and tasty sauces. And, it's super affordable (well, affordable for a weekend trip to Stockholm!)
Day Two In Stockholm
8am: Breakfast at Hotel
Most hotels here (like Hobo Hotel!) have really wonderful breakfast included for all guests. Hobo Hotel had everything you could want: eggs, bacon, pancakes, fresh juices, breads, fruit, rice bowls, smoke fish, cheese and even turmeric ginger shots (fancy!)
Morning Photos at Gamla Stan (Optional)
Gamla Stan translates to Old Town, so this is the Stockholm old town, but I'll be calling it Gamla Stan in this post. This is the most iconic of the Stockholm tourist attractions (those yellow and red buildings are so swoon-worthy!) I could spend a literal one day just taking photos of all the beautiful streets here.
As with all touristy places, Gamla Stan one will have large crowds later in the day. If you're trying to get the best Instagram shot, come in the morning before 9am to increase your chances of an empty (or nearly empty) street and plaza.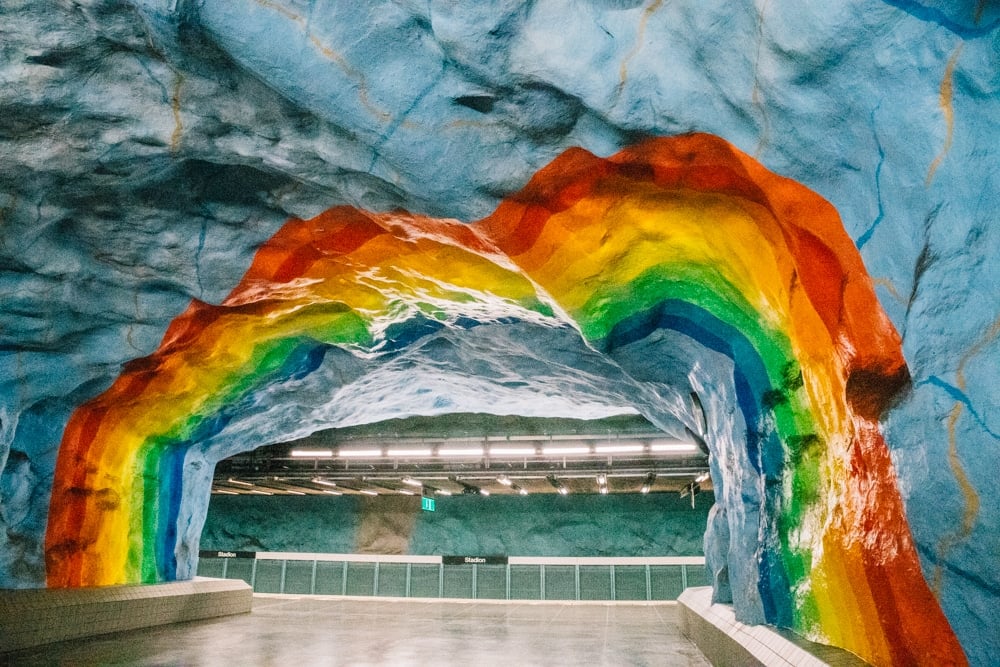 9:30AM Rainbow Metro
After breakfast, or your photoshoot, time to check out another metro stop! Head to the Stadion metro station to find a train stop with a huge rainbow mural on the ceiling. As with any metro stop, there will be people coming and going but you can usually find a peaceful, empty moment in between trains for some photos.
After, head above ground and catch the #67 bus to the ABBA Museum!! This will take you directly in front of the museum. Score!
10:00 AM: ABBA Museum
Tickets: buy online in advance to skip the line
MAMA MIA, HERE I GO AGAINNNN
Did I spend our entire visit to the ABBA Museum signing to songs and dancing? Yes, of course, I did. I'm an ABBA fan girl, but you don't have to be one to enjoy this museum. Robin is a total metalhead, but he liked learning all about the history of this iconic Swedish band and giggling at me (very poorly) doing a stage karaoke to Dancing Queen.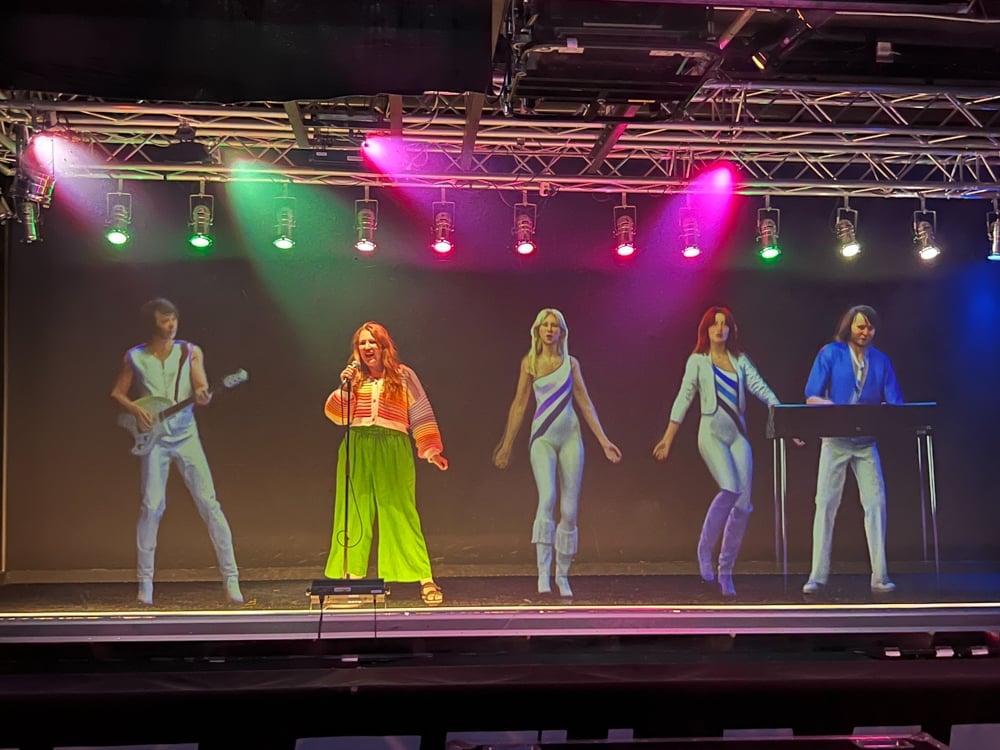 My advice is to take time to read all the signs to learn a lot about Eurovision and the backstories of the members. Plus, at the end they have a ton of stage costumes on display and those are wild to look at up close.
You WILL need to buy tickets online on their website as they are timed and sell out. You can do this at the entrance and will probably be able to get tickets for the next time on a weekday, but expect longer wait times on busy weekend days. It's best to plan ahead and buy tickets online HERE.
11:00AM Lunch at Viking Museum
After the ABBA experience, head over a couple buildings to the Viking Museum. You'll want to check this out, but first head to the museum restaurant, Glöd. They served traditional Swedish meatballs here! The food here is really good for a museum cafe (freshly made in the back kitchen!) and we gobbled up our meatballs.
11:30AM Viking Museum
Tickets: $17 / 179 KR (free with City Pass)
After a tasty lunch of Swedish Meatballs, head over to the Viking exhibit! Robin is a HUGE Viking and Norse mythology nerd so we've been going to all the Viking museums we can. The one in Stockholm is best for folks with little to zero knowledge of the history of Vikings.
They do a fantastic crash course on the history, timeline and culture of Vikings in an approachable way. They also have a cute little ride in the basement for kids (or kids at heart like us! Was nice to sit after so much walking, too.) They even have a few guided "tours" throughout the day. We attended one and It wasn't really a tour, more like a 20-minute presentation by a staff member but it was engaging and informative.
12:30PM: Museum of Spirits
Tickets: $12 / 130 KR (free with City Pass)
Next door to the Viking Museum is the Museum of Spirits, a place displaying a huge bottle collection and exhibits detailing the drinking culture of Sweden. We choose not to go into this but instead grabbed a drink at the bar. Hey, it's a freaking museum dedicated to alcohol, you gotta have a cocktail, right?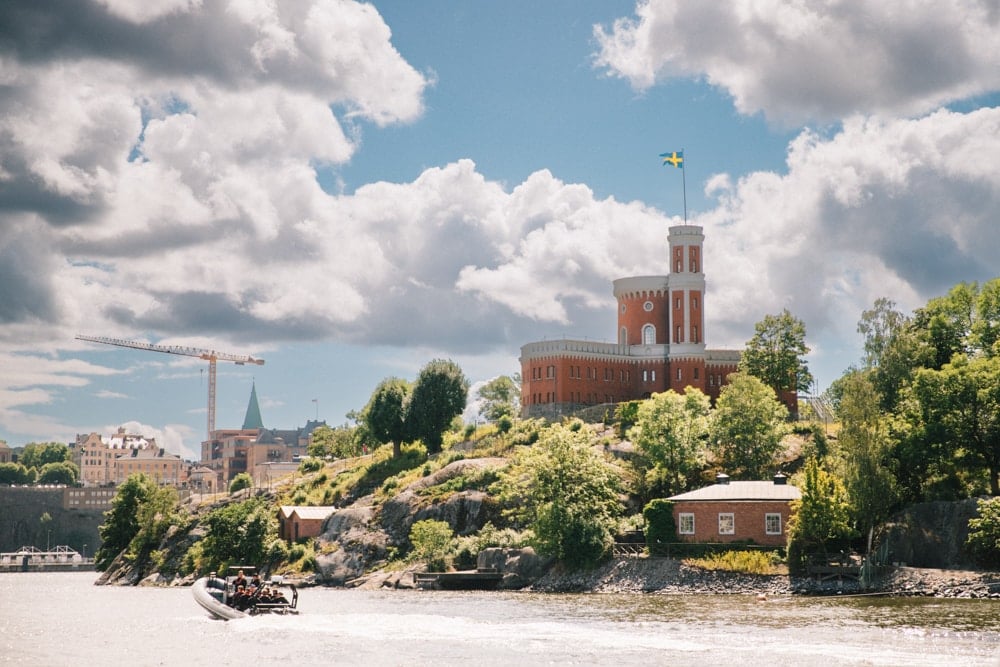 1PM: Ferry to Gamla Stan
One of the cool things in Stockholm that make it unique are the ferries which are part of the public transportation system. There are a few different routes that take you to various parts of the Stockholm archipelago, and the #82 ferry line picks up near the museums and goes to Gamla Stan.
The ferry stop is next to Gröna Lund (the amusement park) and you'll take it two stops to Gamla Stan. Head to the back of the ferry to claim a spot along the railing, as that will have the best view of Gamla Stan and the Stockholm city skyline for photos!
PS – craving more boat rides?
With the City Pass
you get access to a couple of different awesome boat tours that take you all around the canal system. We did one of these tours in Copenhagen and it was SO much fun! You learn a ton while sightseeing and sitting down, so it's a great resting activity for the middle of the day.
1:30PM Explore Gamla Stan properly
Now is a great time to explore Gamla stan properly when all the shops are open. There's a lot of near artisan shops including a wooden horse shop, ceramics, clothing boutiques and even a Viking store. If you're craving a snack, find an ice cream shop or bakery. Basically, give yourself time to wander these cute streets!! It's one of the largest and best preserved medieval city centers in Europe so deserves a revisit after your morning photoshoot if you rallied for one.
3:00PM: Storkyrkan Stockholm Cathedral (Aka The Great Church)
Tickets: $7 / 75 KR (buy at door)
Storkyrkan is a 13th-century medieval cathedral and the oldest church in Stockholm and dang, it's really pretty on the inside. It has a vaulted ceiling painted gold and salmon, along with tons of art and motfies. It doesn't take too long to walk around, 20 minutes top.
PS: if you're looking for free Stockholm places to visit, head here. It's not free, but you get to stand inside the church before paying to enter the whole chapel, and that gives you plenty of time to soak in the cool ceilings and artwork if you're on a tight budget.
If you love old churches, you'll probably also want to visit nearby Riddarholmen Church. This medieval abbey is the final resting place for Swedish kings and is open to the public in the summer and autumn. Even if you don't go inside, you should swing by the outside to soak up all the beautiful medieval gothic architecture.
4:30PM: ICEBAR Happy Hour
The ICEBAR i one of those quirky Stockholm attractions that is perhaps a wee bit of a tourist trap, but I mean, common – how many times do you get a chance to have a cocktail in a bar entirely made out of ice?! We didn't even have this in Wisconsin where I grew up and winters were easily -20 at times.
The temps inside the ice bar are around -5°C (23°F) and everything from the bar to the tables to the walls and even the cocktail glasses are made of ice. They'll provide you with a coat and gloves so you can hold drink without your fingers freezing. You'll want to buy your tickets (which include a cocktail) prior to arriving to make sure you get a seat inside.
We came for one drink and had so much fun. You won't need more than 30-45 minutes to finish your drink and take photos so it's a great happy hour stop before heading off to dinner or more drinks.
6PM: Dinner
After the ICEBAR, it's time for dinner!! Stockholm has no shortage of great restaurants, and I include a list of reader-approved (and me-approved) spots below. Robin and I choose to visit The Harry Pig on Gamla Stan, which is a cool Nordic cuisine experience.
As per the name, they specialize in meats here, particularly boards which I recommend you get. Wild boar meatballs with mashed potatoes, lingonberries and pickled cucumber…homemade Deer Sausage in brioche bread… reindeer tacos… with a side of cold beer, it hits the spot after a long day of sightseeing.
8PM: Happy Hour Drinks At Pharmarium
After dinner, walk a few blocks to Pharmarium, a cool cocktail bar right on the Stortorget plaza overlooking the Noble Peace Museum and the famous red/yellow houses! They have a lot of seats outside so you can sip insanely good craft cocktails while people watching.
Or, you can head inside for this cool vibe that almost feels like a hookah lounge, but like a cool Scandi eclectic version that hints at once being an old apothecary. They seriously make the most innovative cocktails so I don't think you can go wrong with anything. We both ordered bourbon drinks and mine came with a little cracker with jam on top. So yum!
Day Three In Stockholm
So, depending on your weekend, you may only have 2 days, but hoepfully you can do Stockholm in 3 days to finish out some awesome sights.
If you do only have 2 days in Stockholm, you may want to add in a palace visit to your 48 hours in Stockholm plan before heading home or onto your next stop since I think they are beautiful and a great way to learn about the Swedish Royal Family.
Breakfast: Have breakfast at your hotel again!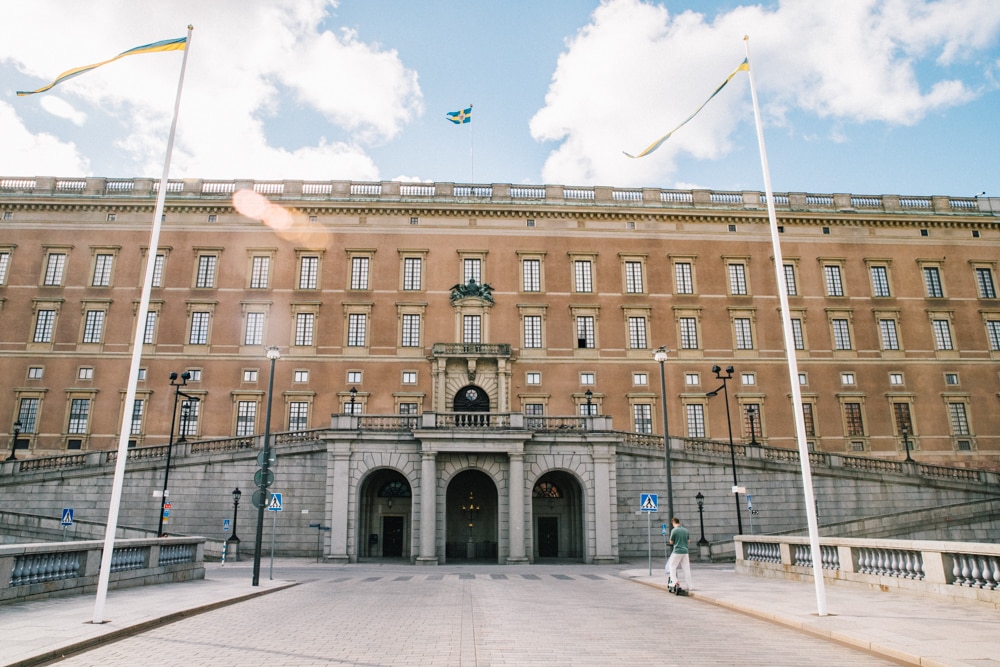 10:00AM Royal Palace OR Drottningholm Palace
To start the day, choose either the Royal Palace on Gamla Stan, or the Drottningholm Palace on Island Lovön outside the city. You probably won't be able to visit both.
The Royal Palace was built in the 18th century and was once home of the royal family, but now mostly acts as a meeting place and reception hall. It's great for first time visits to Stockholm since it's in Gamla Stan and opening hours are daily expect for holidays.
We choose to visit the Royal Palace and tag along on one of the Royal Apartments walking tours in English, which I highly recommend. It was a fantastic tour and we learned a lot of things we wouldn't have picked up doing a solo audio tour. It lasts about 45 minutes and is just 30 KR extra to attend, so super affordable and easy to squeeze in.
After the Royal Apartments, you can check out the treasury, Gustav III's Museum of Antiquities and maybe even catch the changing of the guards at 12:15pm in the palace outer courtyard on weekdays, and at 1:15pm on Sundays. It's like a whole little parade, they start on the bridge outside the palace.
OR, you can head to the Drottningholm Palace which is a UNESCO world heritage site and is where the Swedish royal family lives now. I really wanted to visit this but we just didn't have time during our three days in Stockholm to squeeze it in. The 1600's palace looks beautiful online and has large gardens to explore, including the Chinese Pavilion. We'll catch it next time!!
12:30 PM: Lunch at Meatballs For The People
Maybe you're noticing a theme here, but we went hard on the Swedish meatballs (as one should when eating their way through Stockholm!) Meatballs For The People is the perfect spot to eat all the meatballs and is one of those cool places to visit in Stockholm for lunch.
It's such a vibe inside, but of course, their menu really makes them stand out. They serve chicken, pork, lamb, reindeer, moose, wild boar and vegan meatballs. They work closely with farmers and hunters to ensure sustainability and ethical farming practices, so you can feel good about dining here.
Robin and I ordered a bunch of meatballs of various kinds and it was fun to taste test the differences. The plates came with mashed potatoes, gravy, and preserved lingon berries to round out a traditional Swedish meatball experience. We came for lunch and didn't need reservations, but if you choose to come for dinner you should book a table in advance.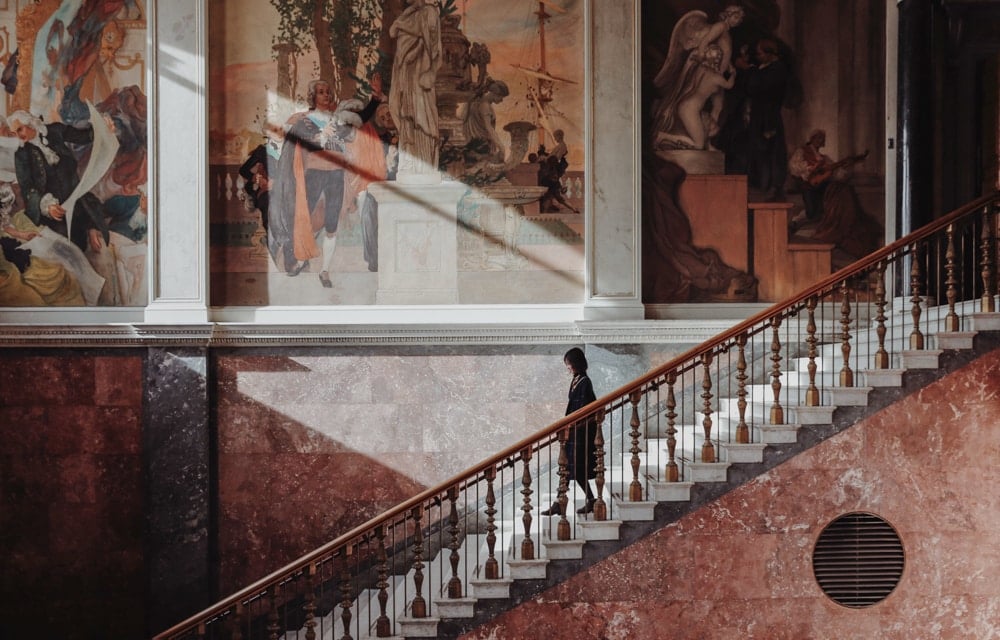 2pm: Swedish History Museum
Price: Free!!
After lunch, make your way over to the Swedish History Museum, which is totally free to visit. It covers Sweden's history from the Ice Age to the present day including Viking history, medieval and holocaust exhibits and other educational galleries.
We came to Denmark knowing very little about Scandivnia, and have been learning so much from museuems and castle visits. This history museum does a great job at sharing the history of how Sweden was formed (they broke off from the Danish rule – yes, Denmark ruled Sweden and Norway at one point!)
Optional: Swimming
Swimming is not usually one of those attractions people think of for Stockholm but if you're visiting on a warm summer day and aren't in the mood for another museum, head to one of the swimming spots in the city.
They don't have as many harbor swims as Copenhagen, or as many saunas as Oslo, but you can find a beach or a dock that's open for dips. In fact, on a nice day you'll probably rub shoulders wil a lot of locals. This post rounds up 20 spots to swim in Stockholm.
4PM: Last Metro Stops
Finally, use the end of the day to visit any cool metro stops you didn't get to visit. Personally, Robin and I used this time to visit Solna Centrum Station for the metro that looks like lava is coming from the ceiling and also Kungsträdgården Station which has an underground fantasy world vibe.
More Places To Visit In Stockholm
There's a lot more things to see in Stockholm! If you have time for a 3 or 4 day Stockholm itinerary consider hitting up some of these additional sights and museums.
Tivoli Gröna Lund: An ammusemnet park on Djurgården Island
Fotografiska Museum: Come see world-class photography.
Vasa Museum: View the world's only preserved 17th-century ship!
Skansen Open Air Museum + Zoo: This museum shows off the way of life in the different parts of Sweden before the industrial era.
Moderna Museet (Modern Art Museum): This art gallery of modern and contemporary art is located on the island of Skeppsholmen.
Royal Swedish Opera House: Catch a ballet in this 1899 built building.
Nobel Prize Museum: The best part is the Nobel prize banquet exhibit which makes you feel like you're attending a gala!
Stockholm Globe Arena (previously as Ericsson Globe): It's the largest spherical building in the world!
Stroll Humlegården park: A beautiful public park that was once a royal garden.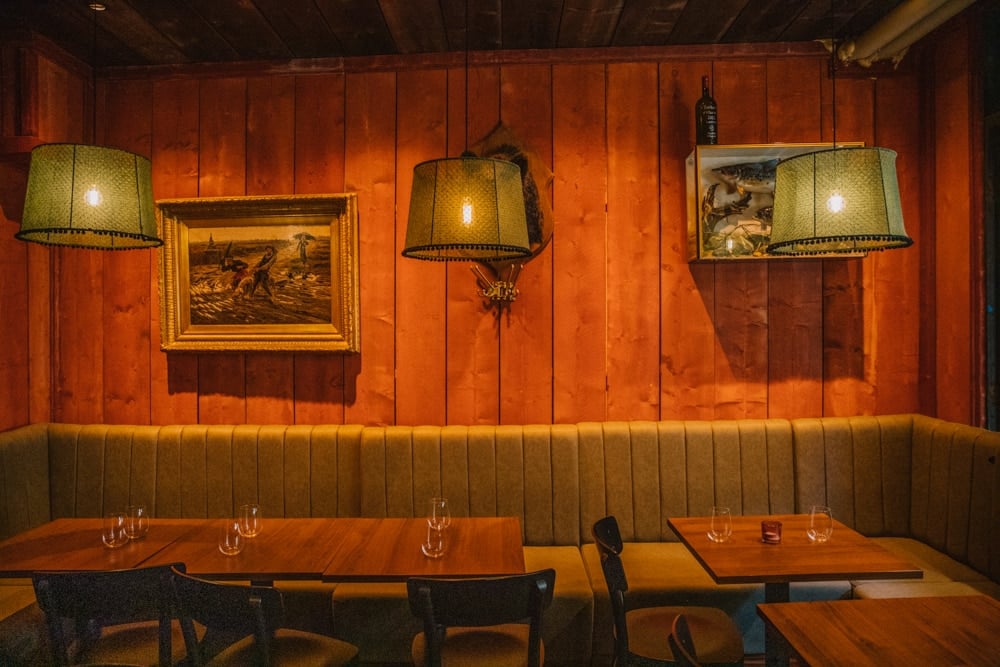 Cool Places To Eat In Stockholm (Best Restaurants, Cafes & Bars!)
As you have probably figured out, we're huge foodies over here. We love to travel my food! Here's a quick list of the best restaurants in Stockholm for you to check out, including spots not included in this Stockholm in 3 days itinerary.
Pom & Flora: Trendy cafe with amazing toasts for breakfast or lunch.
Lilla Ego: Contemporary Swedish cuisine.
Icebar: One of those alternative things to do in Stockholm. It's a bar of ice!
Omnipollo: Microbrewery with a few spots around town.
Tennstopet: European dishes in a wood bar that makes you feel like you stepped back in time.
Kalf & Hansen: Nordic fast food that's like, really really good.
Grod: The Viking museum restaurant for meatballs!
Spirit Museum Bar: To grab classic Swedish cocktails.
Meatballs For The People: Handsdown the best meatballs in Stockholm.
The Harry Pig: Come for meat boards you've never tasted before.
The Pharmarium: Insanely good craft cocktails on the most famous plaza in Stockholm.
Drop Coffee: Award winning roastry & cafe in Stockholm.

Frequently Asked Questions
How Many Days Do I Need For Stockholm Sweden?
This city is huge and honestly, I already know we want to come back to explore it more. But, on your first visit you can totally see the highlights in 2-3 days (if you hustle of course!)
What Are Some Cool Weekend Trips From Stockholm?
Go to Uppsala! We *almost* decided to swap a half day in Stockholm for a trip here but it ended up raining so we stuck around the city. Uppsala is about 45-60 minutes North of Stockholm via train and packs a ton of history, especially around the Viking era at the Old Uppsala Museum.
Uppsala was a major religious site for Vikings and here you can see the site of the 11th-century Uppsala temple. If you've ever watched the TV show "The Vikings" you probably recognize this name. Yes, Uppsala is a real place and yes, they really did those sacrifices back in the day here.
Robin really wanted to come here to round out his little Vikings tour of Scandinavia, so we'll be back here again soon to visit for an overnight I think. The town has more than just Viking things – there's a 15th-century church, a museum showcasing a 6th-century Silver Bible and a great botanical garden.
What To Wear In Stockholm / What To Pack
As you probably realize, Sweden has all four seasons so you need to adjust according to what time of year you're visiting. Summers can get hot and humid, but in general, stay on the cooler side around 70 degrees F. Summers also rain, like a lot so bring an umbrella or rain jacket.
In terms of style, the Swedes do wear more color than the Danes but lean more on the neutrals side of things (in case you wanted to blend in). I personally went loud with a rainbow sweater, green pants and bright colors since that's me. Wear whatever you want here, you won't get judgment!
Shop My Outfits

I hope this helps you plan your 2 day or 3 days Stockholm weekend trip! We already know we want to come back, I think next time in the fall so we can squeeze in a visit to Uppsala (my husband LOVES all things Vikings and this was a super sacred spot back in the day.)
I'm also really tempted to do a long weekend in Stockholm in December to soak up all the holiday vibes, though I have so many European Christmas Markets on my bucket list already. HA. We'll see how things shake out. With all the canceled flights this summer, we may end up doing Christmas in California this year instead and visit Stockholm and Europe again next December…
Lastly, it's always a good idea to consult the tourism website to find cool things to do in Stockholm today / the weekend you're visiting. You never know what fun things may be happening. We're living in Denmark for the summer and had no idea the start of the Tour de France 2022 would be happening a block down from our apartment. That's why I love traveling – there's always something going on! So, there's tons of things to do in Stockholm this weekend, even if it may be a surprise.
Got more travel tips to share or fun things to do that didn't make the list? Feel free to drop a comment so everyone can see!! Got questions? Comment or DM me on Instagram @thewhimsysoul and I'll try and help out if I can.