There's so many amazing and cool things to do in Arizona – every time I visit I find new hidden gems Arizona has that I can't believe I missed before.

Whether you live in the desert or are planning a trip there soon, it's a big state and can be hard to pinpoint the best places to visit or even things to eat (avocado margaritas anyone??)
So, to help you plan, these are all my favorite unique things to do in AZ (including foods you need to try and special spots you may have missed).
26 Top Things To Do In Arizona
1. Vortex Hike in Sedona
The last time I visited Sedona in Northern Arizona, it was absolutely MAGIC! Our luxury hotel stay and food and drink experiences were amazing, but the star of the show were the gorgeous red rock formations!
I visited in January (which is the non-peak season), so it was easy to explore the common tourist attractions without the chaos. One of the best things my husband and I did was visit the famous vortexes.
What is a vortex you might ask? A vortex is known to be a place with high vibrations and supposedly releases healing energies. People from all over the world visit to meditate, pray, and feel recharged and uplifted.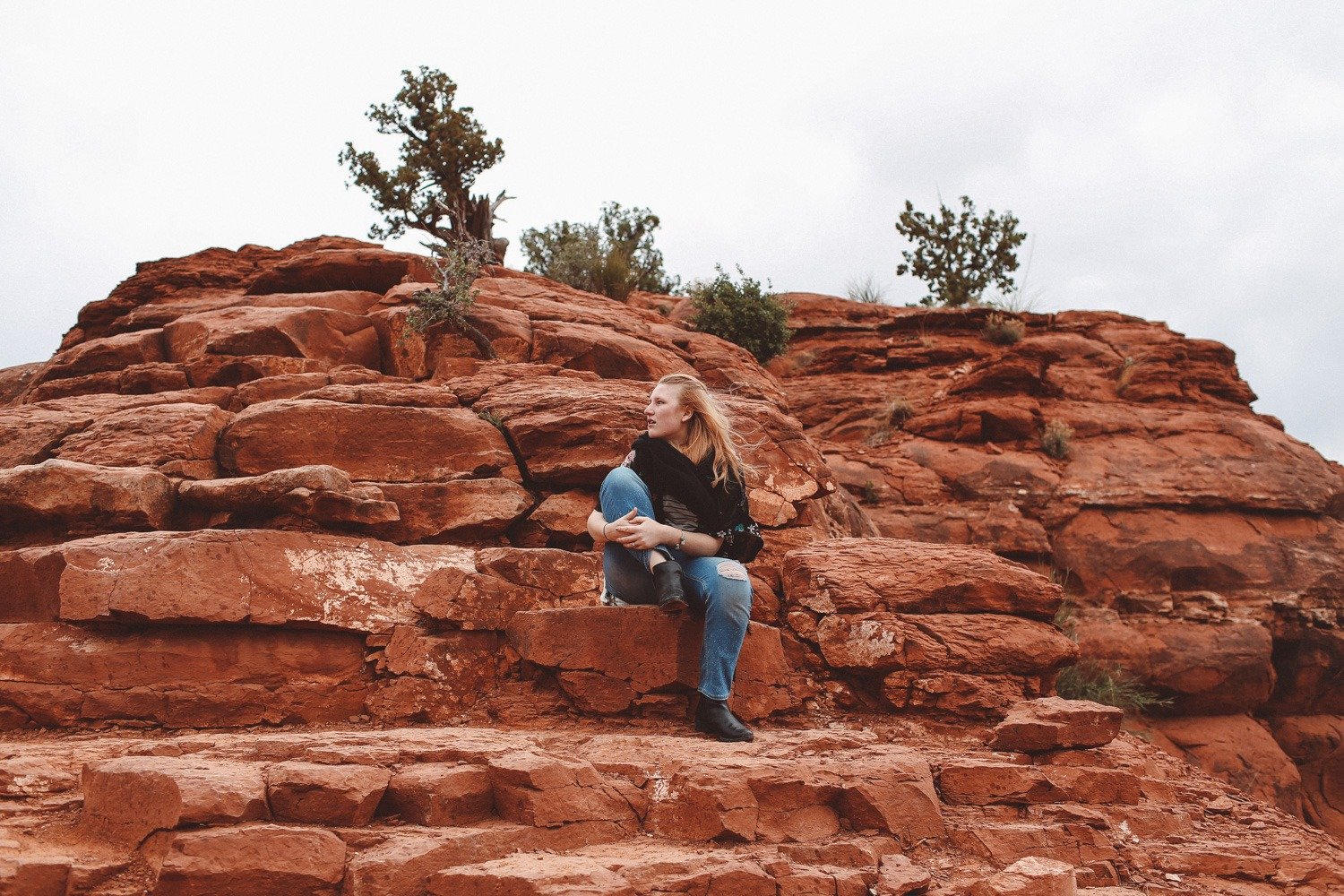 Sedona is said to be an entire vortex itself, but it is home to several (each known to have different energies) that you can get to by hiking. The most famous are found at Airport Mesa, Cathedral Rock, Bell Rock, and Boynton Canyon (ranging from easy to intermediate hikes).
Spring and summer months are great times to visit these trails! I, myself, remember feeling different afterward visiting a vortex, so you HAVE to check it our for yourself!
2. Horseback Ride in Sonoran Desert
If you're a horse lover or have ever wanted to ride one, this is something you can't miss! My horseback ride at sunset was absolutely stunning, and I would do it again in a heartbeat.
With trained horse professionals, you can count on having a safe and fun experience but also live out your fantasies of being a cowgirl/cowboy at Saguaro Lake Guest Ranch.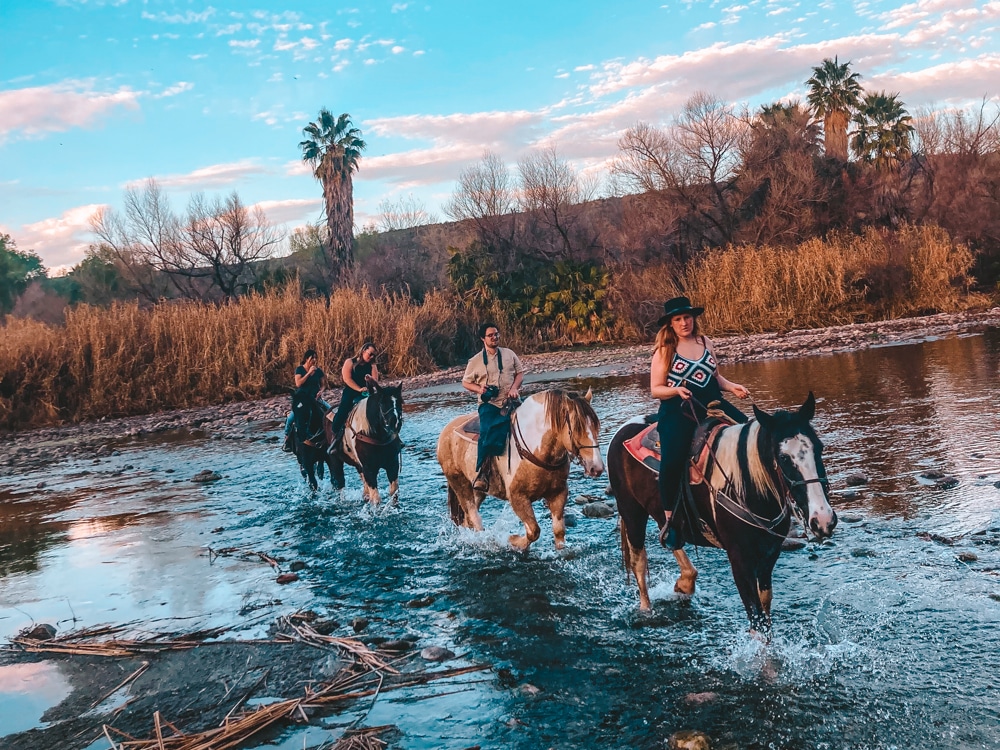 You'll enjoy a guided tour through parts of the Sonoran desert with horses personally selected for you. You can expect to cross the famous Salt River, see tons of desert scenery (think cacti, mesas, and desert wildlife), and of course the famous Arizona sunset!
They offer sunrise and sunset rides (Arizona is HOT in the summertime), so you'll want to plan accordingly.
With group rides starting as low as $65, it's a nice getaway from the city, but it's also the perfect birthday gift or add on to any trip. I have to say it was one of the best bucket list items I've ever checked off!
3. Sip A Lot Of Prickly Pear Margaritas
When I visited some of the most beautiful places in Arizona, I made it my personal mission to find the best prickly pear margaritas.
You can find many yummy drinks and food while at brunch in Scottsdale, but if you want to indulge in a variety of margaritas, here's what I know: depending on when you plan to visit, Scottsdale offers seasonal bar crawls throughout the year ranging from whiskey, wine, and you named it, margaritas!
In May, they host their annual "Cinco De Mayo" margarita crawl and Taco & Tequila Crawl (just before the hotter summer months) in Old Town Scottsdale.
With the Southwest being home to plenty of cacti, Arizona has so many options to find a prickly pear margarita! Here is a short list of the best places to find that berry colored concoction:
If you're looking for other options or change in scenery, Roosevelt Row in Downtown Phoenix is great for bar hopping to find that tasty prickly pear margarita.
You can't go wrong with Ghost Donkey (this place is connected to two other bars, super cool!), The Churchill, or Lucky's.
4. Sleep In A Retro Trailer On A Farm
Tired of staying in a traditional hotel? Well then you have to stay at a retro trailer located on Schnepf Farms in Queen Creek, Arizona right outside Mesa!
It was the perfect way to glamp during my visit to Arizona. At The Cozy Peach, you can choose from a selection of Airstreams and vintage trailers that have been beautifully renovated, each having their own unique style. The farm is located just about 25 minutes from Mesa, AZ and is the perfect getaway.
Guests have access to bikes so you can cruise around the peach farm and see countless vintage items across the property. They offer seasonal events year round, a drive-in movie theater, a mini-golf course, a small beer and wine garden, and a bakery (and more!) to ensure your visit is perfect and cozy.
During my stay, we indulged in their fresh and delicious breakfast options (which you can have delivered to your trailer). The star of the show had to be their cinnamon rolls at the Schnepf Farms Bakery though! I still think about those gooey cinnamon rolls to this day!!
5. Take A Hot Air Balloon Ride Over The Desert
When I visited Arizona, I had no idea you could go on a hot balloon to ride over the desert, so I was stoked when I heard that Hot Air Expeditions offered this excursion! We woke up at 5AM the day of and drove up to North Phoenix to meet our hot air balloon.
My partner and I went in December and even though it was winter, it was the perfect weather to go up in. It does get a bit chilly in the early mornings and tends to warm up after 10am, so layering with sweaters and light jackets will keep you warm.
We were up in the air for about an hour and it was amazing to see the Sonoran Desert from high above! The views of the morning light hitting the organ pipe cactus and the warmth from the sun was indescribable.

I knew that Phoenix was a huge city, but it is HUGE when you see it from the sky. When you land, the crew sets up brunch with bottles of bubbly and food catered by an award winning restaurant.
It was the perfect way to end our ride in the desert sky. You have to add this to your itinerary for your Arizona trip!
6. Take A Pink Jeep Tour
If there's one thing about Arizona, it has some of the most beautiful scenery and tons of National Parks to visit. In many of these places, jeep tours are pretty common to find due to the rolling hills, rocks, and mountains.
You can find tours that will take you throughout the foothills of Scottsdale with the Scottsdale Adventure Tours or the Wild West Jeep Tours. Or you can travel a couple of hours to the Navajo Nation where you can find local tours in the famous Navajo Tribal Parks:
Antelope Canyon (if you book with a Native American owned tour, sometimes they'll take you off the beaten path to some really beautiful secret canyons)
Glen Canyon National Park (home to Horseshoe Bend along the Colorado River)
Canyon De Chelly National Monument
Monument Valley
Grand Falls
Petrified Forest National Park (& Petrified National Forest)
With Discover Navajo, these are all great options especially when you can support local businesses.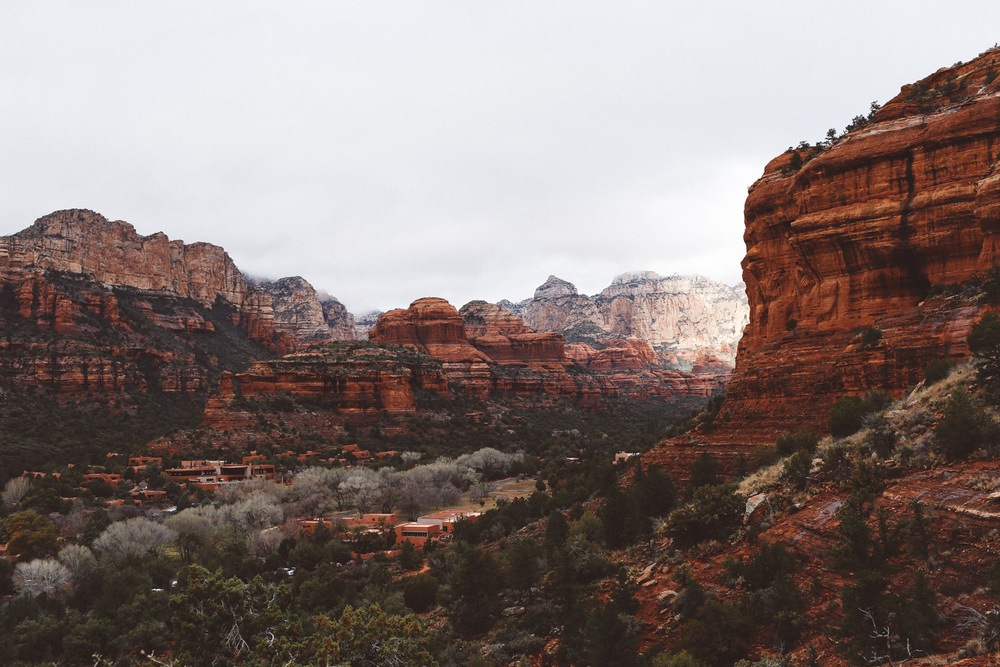 If you're going to Sedona, have you ever heard of a PINK jeep tour!? With knowledgeable tour guides, you'll get to learn about famous sites, the history of Sedona, and other fun things with the Sedona PINK jeeps tours.
You can choose between different tour lengths with either paved or rugged roads. With locations across the United States, Sedona is the nearest place in Arizona to embark on a pink trip and is amazing during the Spring or end of Summer months.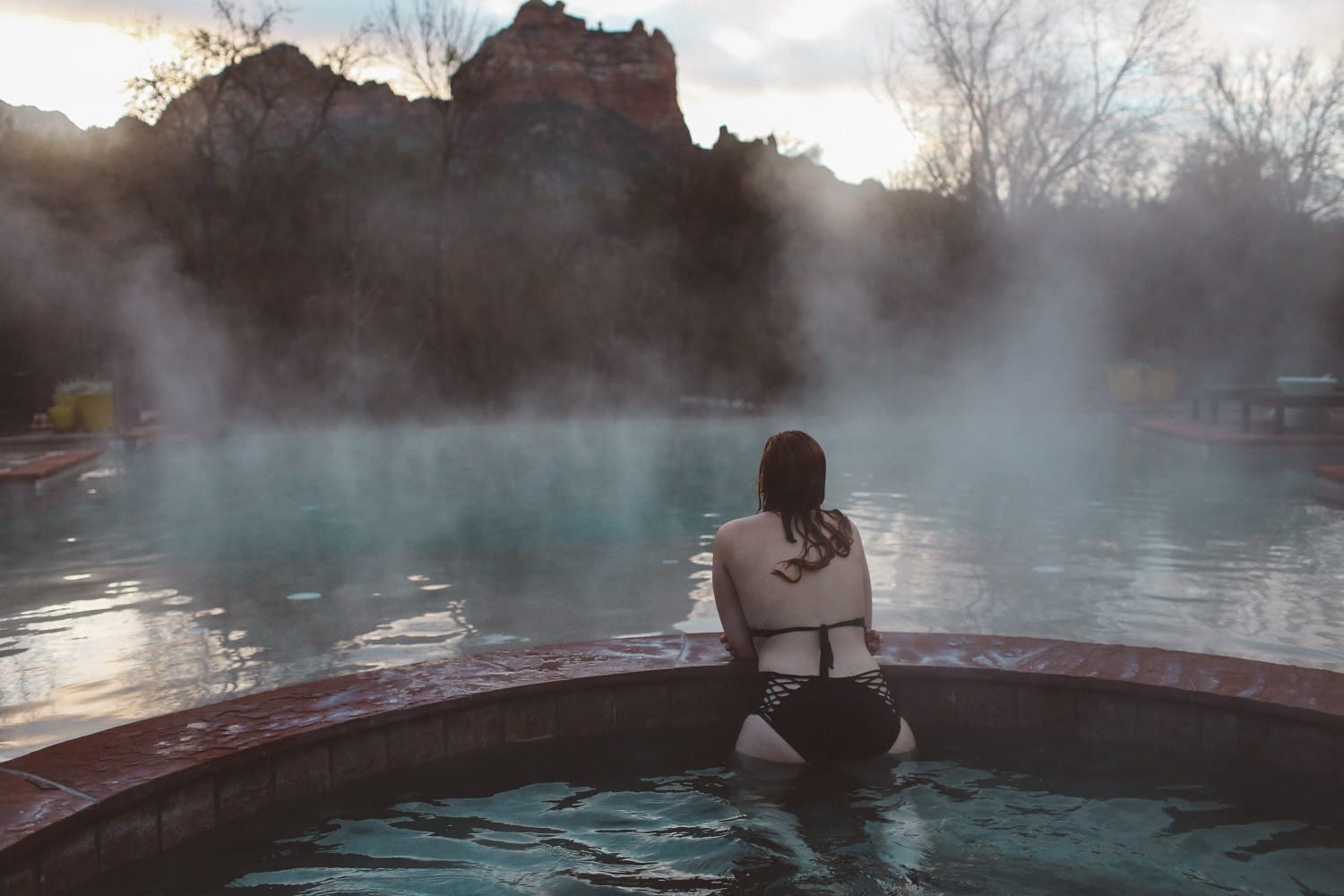 7. Soak In A Hot Tub Under The Stars & Red Rocks
Sedona is of course known for its sites and healing energies, so imagine being able to soak in a hot tub among the red rocks and stars? Amazing!
I will always remember my visit to the Amara Resort where I got to enjoy their charming outdoor courtyard, gorgeous views, and happy hours.
With fire pits to cozy up next to, lawn games, and heated pools, it was one of best relaxing things to do in Arizona. After hours of winding down from visiting the Grand Canyon state park, my husband and I visited the Salted Rock restaurant in town.
We enjoyed yummy steak and quail smothered in mole which we washed down with plenty of margaritas. There are plenty of dining options to choose from in town, but this was for sure a favorite.
We ended the night returning back to the hotel where we soaked in the hot tub and watched the stars, which was amazing before heading back to the city. If you're looking for a place to relax after hiking trails and visiting vortexes, the Amara is perfect!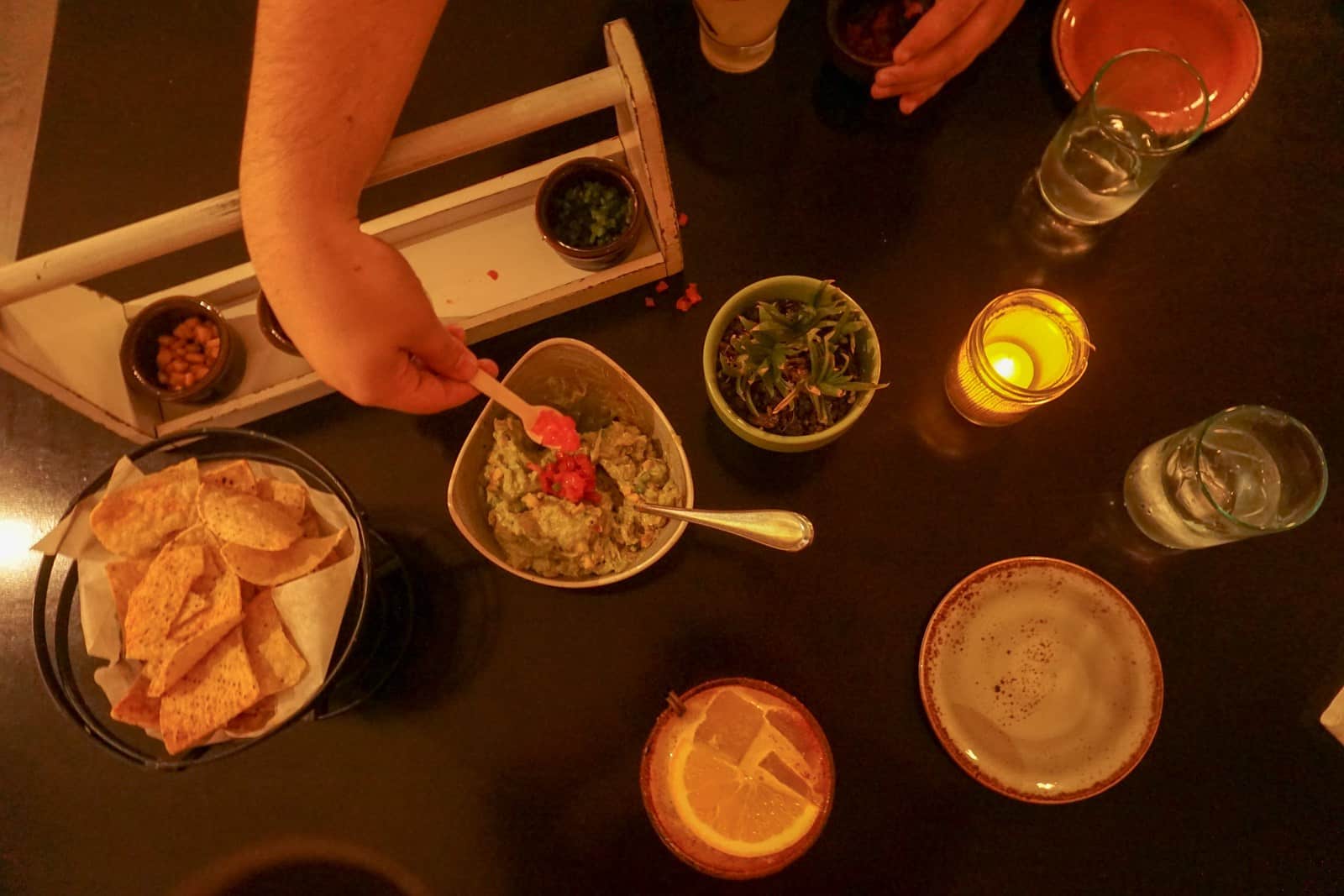 8. Wine Tasting In Old Town Scottsdale
If you're a wine girlie like me, you're going to love taking a little stroll through Scottsdale and visiting different wineries.
A couple of years ago, I got to join a bachelorette squad and had a blast visiting Scottsdale and was able to create the perfect itinerary for planning any bridal festivities.
On my last trip, I didn't go to many clubs, but there were plenty of places to enjoy a cocktail or a glass of wine in a calmer setting.
Wine tasting is a great option to take a break from the club scene. Merkin Vineyards was perfect with its wine bar vibe and huge seating selection and big open windows.
You can enjoy anything from Chardonnay to Cabernets in a single glass or in a flight with plenty of fresh air. Wine Girl is a trendier wine bar in Scottsdale where they offer 12 rotating wines available in flights or by the glass.
They even have specials from Monday-Wednesday like 1/2 off select bottles and pitchers for spritzes and margaritas making it perfect for the girls or your party group.
With tons of cute murals and signs, there are so many options to take photos as well! Scottsdale is home to many other bar choices, so if you're looking for another spot, it is sure within walking distance.
9. Visit An Olive Farm
Head a little more southeast of Phoenix, Arizona to Queen Creek and you can visit an olive farm. Fun fact, Arizona has one of the best desert climates to grow olives and the Queen Creek Olive Mill Estate is one of the only working olive farms and mills in the area.
Priding themselves in sustainable farming, they have a farm, market, and eatery that you can indulge in with farm to table dining, brews, wines, and cocktails inspired by the estate.
With knowledgeable workers, you can take the Olive Oil 101 Class and learn about the EVOO process and how to use it in the kitchen, but also how to correctly taste the flavors.
Spaces for the class are first come, first serve and requires some light walking on the grounds. It is a super fun option for any olive oil enthusiast out there!
10. Queens Creek Olive Oil Tour
Queen Creek Olive Mill will probably be the most famous Olive Oil Tour that you and your group can go on. With another location in Northern Scottsdale at the Kierland Commons you can enjoy the same experience in a different area, however be aware that the farm will not be nearby.
With the same excellent staff, you can still count on receiving good service, but if you want a more in depth tour, you'll want to drive to Queen Creek.
Scottsdale, Mesa, Gilbert are home to many olive oil shops who can offer you similar experiences as well. Although many of them do not come with a farm on site, their employees can still take you on an immersive olive oil tasting until you find your favorite flavor(s).
Here are some options that I picked for you to check out:
Cave Creek Olive Oil in Cave Creek, AZ
The Tree of Oil in Goodyear, AZ
Outrageous Olive Oils and Vinegars in Scottsdale, AZ
Sonoran Desert Olive Oil Company in Northern Phoenix, AZ
11. Drive The Apache Trail (Aka Arizona Route 88)
Every now and then, blasting your favorite music and taking a scenic drive solo or with your friends is the best therapy. The Apache Trail aka Arizona Route 88 is near Mesa, AZ (which also has so many hidden gems and things to do).
The route is currently open and runs 39 miles long through winding roads where you get to see the beautiful scenery of the Superstitions Mountains and wildlife in the area. It is a great scenic drive, but also nice for a day trip to the Lost Dutchman State Park (awesome for hikes or photos at sunset).
If you want to have fun in the sun, Canyon Lake Marina and Campground is along the route. You can lounge at the "public beach", go camping, and have picnics. It's a perfect spot especially if you have kids.
The recreation area offers watercraft and equipment rentals (kayaks, water skis, etc.) and for any fishing lovers, the lake gets stocked during the months of November-March.
The summer months do get hot with 100 degree temperatures, so plan accordingly. Be sure to also check the internet for any road closure updates and don't forget to drive safely!
12. Tour An Old Mine In Goldfield Ghost Town
Arizona no doubt has been part of the Wild Wild West and as a result has plenty of historic gems in the area. Located not too far from the Lost Dutchman State Park, you can add a stop to tour the Goldfield Ghost Town and Mine located just off Arizona Route 88.
They have a Main Street where visitors can explore shops and historic buildings including the Mammoth Gold Mine and Goldfield Museum.
You can also pan for gold, take a ride on their narrow guage train, go on ghost tour, and even watch an old west gun fight. They have a bakery and saloon on site where you can enjoy a cold drink or pastry.
They accommodate small and large groups and also have an on-site steakhouse with an "Old West" atmosphere hiring Saloon girls and serving live entertainment. With affordable prices and plenty of attractions to enjoy, you have to make a stop here!
13. Tortilla Flat Stagecoach
Speaking of historic places, Tortilla Flat is known to be one of the original stagecoach stops originating in 1904. It supposedly survived fires and floods and is still standing (I think it's safe to say it deserves a visit).
It's also along the Historic Apache Trail and has a Saloon and Restaurant where you can grab a bite to eat such as their world famous chili or a cold brew.
Inside they have real saddles that serve as bar stools (super fun!) and their unique wallpaper is made with real dollar bills from visitors all around the world. If you visit on weekends, they also serve breakfast from 8am-1030am.
After your meal, you HAVE to make room for their World Famous Prickly Pear Gelato and grab some goodies from the Mercantile GIft Shop which carries pottery, jewelry, and merch.
And if you didn't notice right away, Tortilla Flat says "population 6" and it's true! They literally have a population of 6 residents so be sure to visit all six before heading to your next place.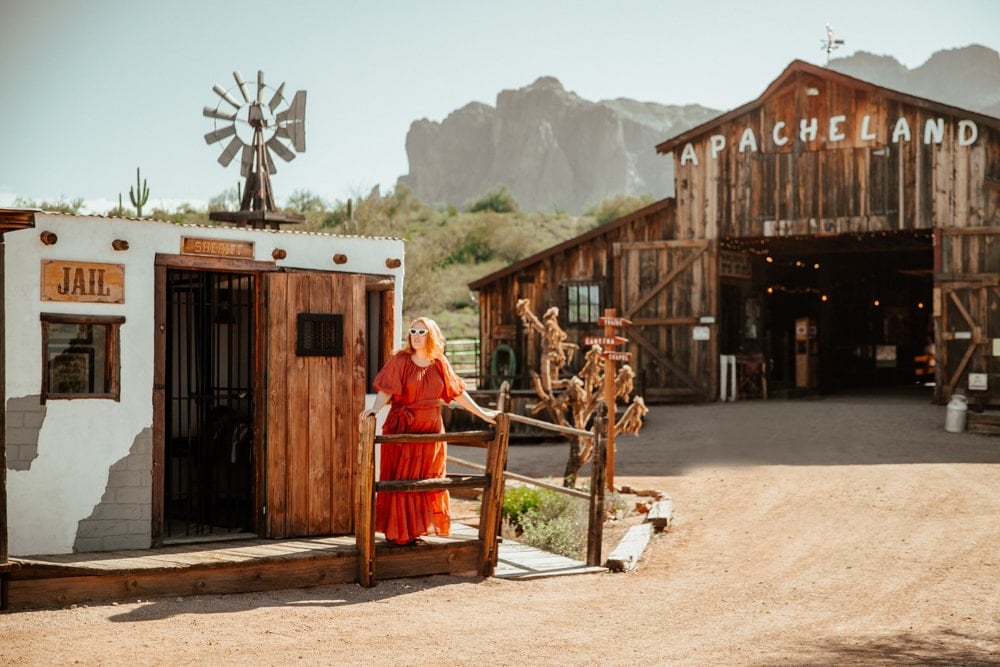 14. Wellness Spa Day At CIVANA
I LOVE a good self care day and during my visit to Arizona, visiting the wellness spa at CIVANA was the best! I would even say that it is one of my favorite hotel spas in the world.
Arizona is so good for special vacations like a honeymoon or bachelorette, but they also have world class estheticians!

CIVANA is a resort located in North Scottsdale and screams relaxation and romance. I personally recommend staying on site, but if you're a local, you can definitely make the drive out. But don't worry, if you're out of state, you can still reserve a hotel room at CIVANA or a place nearby.
I also encourage you to purchase their all-inclusive package to secure a spa treatment each day because let's face it, you deserve it! If you're wanting to get your steps in or stay on track with any workout routine, CIVANA offers daily classes and even hikes during your stay.
15. Explore Historic Bisbee
Head more to the southern part of Arizona and you can explore the historic town of Bisbee! The town itself dates back to the late 1800s and is known to be a previous mining town.
It's culturally rich and an artist community that has spent years preserving its historic charm.
If you're a history person, you can totally geek out and leave with tons of fun facts. Bisbee has lots of cool things to get into. It has more of a small town vibe and is definitely on the rural side, so think of local breweries, wineries, and pub bars, but tons of outdoor and historic activities in Arizona.
They host annual events like Indie music festivals, wine tasting, and other cosplay events. Bisbee receives tons of visitors each year therefore has plenty of places to stay from historic hotels downtown to cozy B&B's or private vintage trailers you can rent for the weekend.
I don't know about you, but I'm a sucker for scary facts, so if you're like me don't forget to join the Haunted Bisbee tour or tour the Queen Mine (you get to wear hard hats and a miner's headlamp for this!).
But of course if you're looking to soak up some sun, you can lounge at the pool, go on a jeep tour, or even visit Bisbee's Heritage Stairs.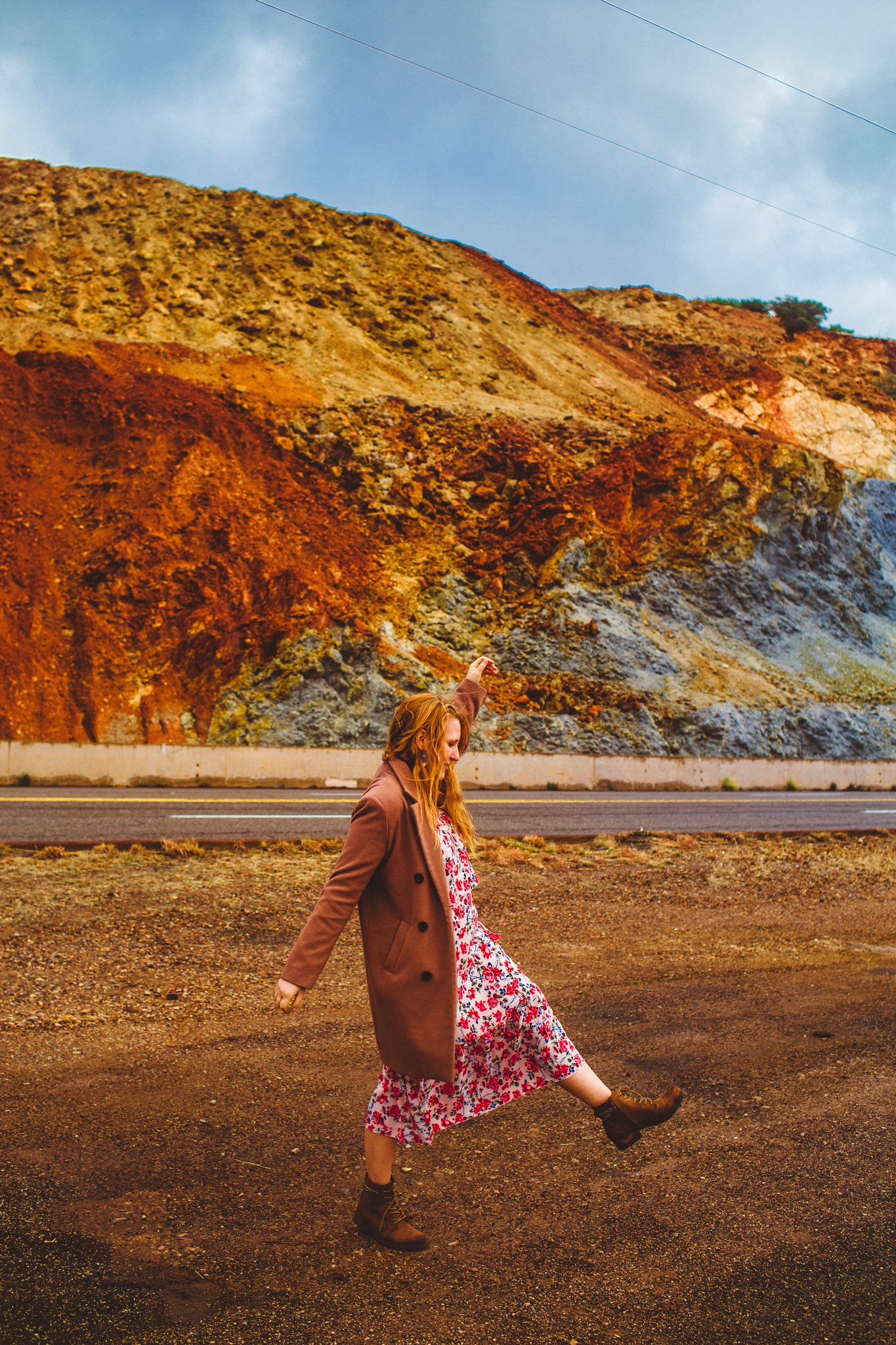 16. See A Shoot Out At Tombstone
I've always wondered what it was like back in the old days to see cowboys have their little shoot offs (you know the ones you see in old movies).
To my surprise, I was able to find that you can watch one IRL!! Head southeast of Tucson on I-10 to visit Tombstone, AZ and check it out for yourself at the O.K. Corral!
With three different performances offered daily you have options to pick what time you want to see the reenactment happen. The show lasts about 30 mins and tickets can be purchased the day of (it can get busy, so make sure you give yourself enough time to arrive).
Before the show starts, they also have cool exhibits you can visit like the Cowboy Bunkhouse or the stables from the 1880s. Everything is within walking distance, so don't forget to dress comfortably and take photos with the gunfighters at the end of the performance!
17. Soak Up Christmas Magic At Desert Botanical Garden
While you're here, you'll quickly realize Arizona is home to so many different climates and forest national parks, but also plants!
The Desert Botanical Garden has almost every plant native to Arizona climate in one area! If you're a plant person, you're going to love this place.
They have a farm to table restaurant on site and a cafe and of course have yummy cocktails. You have to try their "Garden Rita"! The Desert Botanical Garden is one of my favorite places to visit in Arizona during the springtime (summer is fine, but it is HOT), but it's also PERFECT during the winter months and Christmas season.
During the holidays, Arizona has some of the best things to do, but the garden is known to host fun rotating exhibits and for its Las Noches De Las Luminarias and garden Christmas light show.
Be sure to check their website for new updates and upcoming events so you can add it to your next Arizona trip itinerary.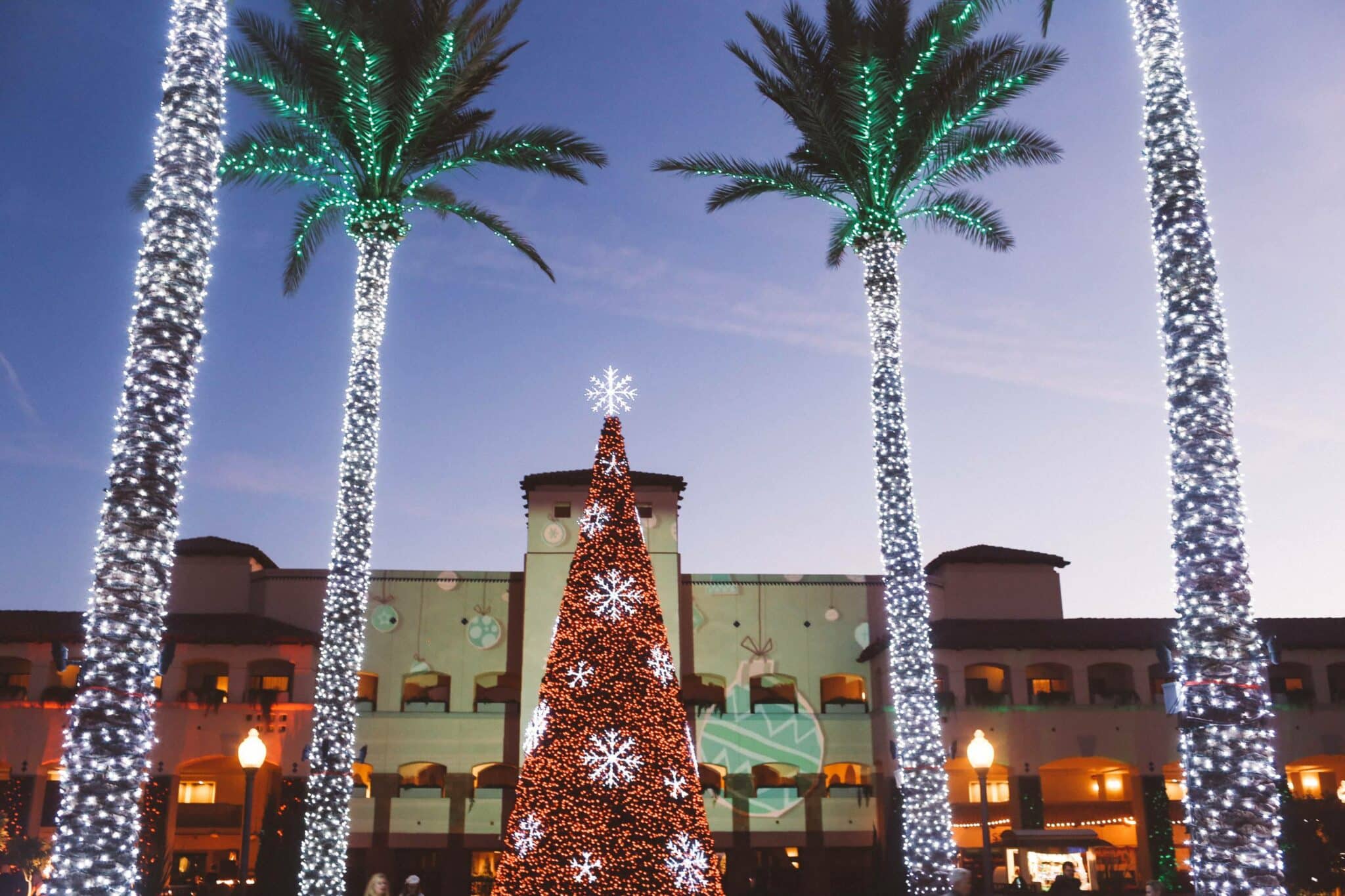 18. Sunrise Hike At McDowell Park
In case you didn't already know, Arizona is known for its classic orange, pink, and purple sunsets, but don't sleep on their sunrises just yet. During the fall and early spring months, the Phoenix/Scottsdale area and surrounding cities have the perfect weather for hiking!
One of my favorite trails that I've been on is at McDowell Park. Hiking the different trails had to be one of my favorite ways to experience the Arizona weather. If you happen to be visiting in the summer, the mornings are your best friend to hike because it is slightly cooler (once 11am hits, it does tend to get toasty).
There are 4+ mile round trip trails such as the Gateway Trail and hikes under 2 miles round trip like the Horseshoe trail. Don't forget your good shoes and to bring lots of water, and lastly keep in mind the wildlife. If you need other ideas for your upcoming trip, I have the perfect itinerary for your next trip to Scottsdale! Happy hiking!
19. Relax At One of Three Pools At Omni Scottsdale
If you havent noticed already, I absolutely adore Scottsdale! I mean how can I not with its endless dining and drinks options, resorts, and outdoor activities.
The summertime heat can be intimidating for some, but a little known secret is that Scottsdale offers up to 60% off hotels in the summer!
It's so easy to grab a deal at a 4-star resort, so I want to encourage you to look into it! One of my faves is the Omni Scottsdale Resort and Spa at Montelucia, a Spanish-insprired luxury resort. I love that they have three pools to choose from and a relaxing spa.
It's the perfect place to start your day with a little bit of tanning or end your day in the cabanas after exploring Old Town Scottsdale. You have to plan an Arizona road trip soon and stay here!
20. Grand Canyon Pack Mule Adventure
There's a reason why the Grand Canyon National Park is known as one of the seven natural wonders of the world.
It's so unreal when looking at it from one of the rims that it almost looks fake! Whether you're driving up or taking the Grand Canyon railway, there are so many things to do during your visit such as bike rides along the North rim, tours, and visiting local vendor markets!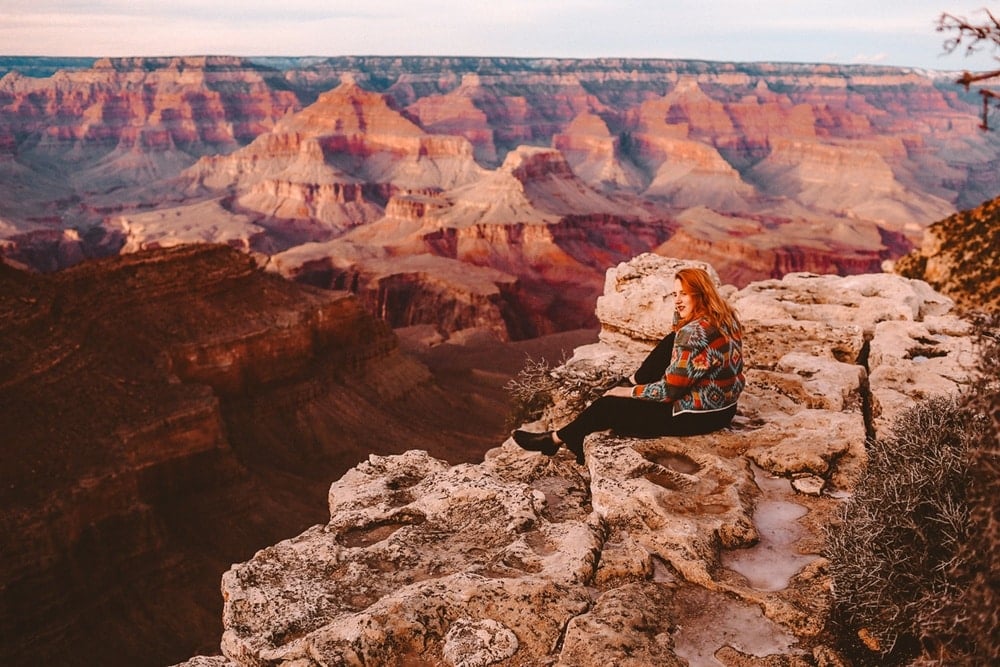 One thing I've always wanted to do is go on a mule ride within the Grand Canyon walls though. Mule trips are offered year round or during season months (i.e. May-Oct.) and can often be booked up to 15 months in advance.
Depending on which trail you want to go on will determine other things such as age restrictions, cost, and availability. If this sounds like something you'd do, you'll want to start planning soon so you can secure a spot for your next trip.
21. Spend The Night On The Canyon Rim
If you do find yourself going to the Grand Canyon and are wanting to extend your trip a bit longer than a couple hours, I'd highly suggest booking a room at the El Tovar hotel. With an option for standard rooms as well as suites, you'll for sure find something in your budget.
The interior has tons of wood elements and a southwestern flair, making you feel like you're staying at a cabin in the woods. Located directly on the canyon rim, it's the perfect spot to be at during sunset hours.
El Tovar offers a ton of dining options like their Arizona Steakhouse and El Tovar Dining Room offering over 100 varieties of wine and a world class dining experience (during the day, they have food trucks and a cafeteria on site too!).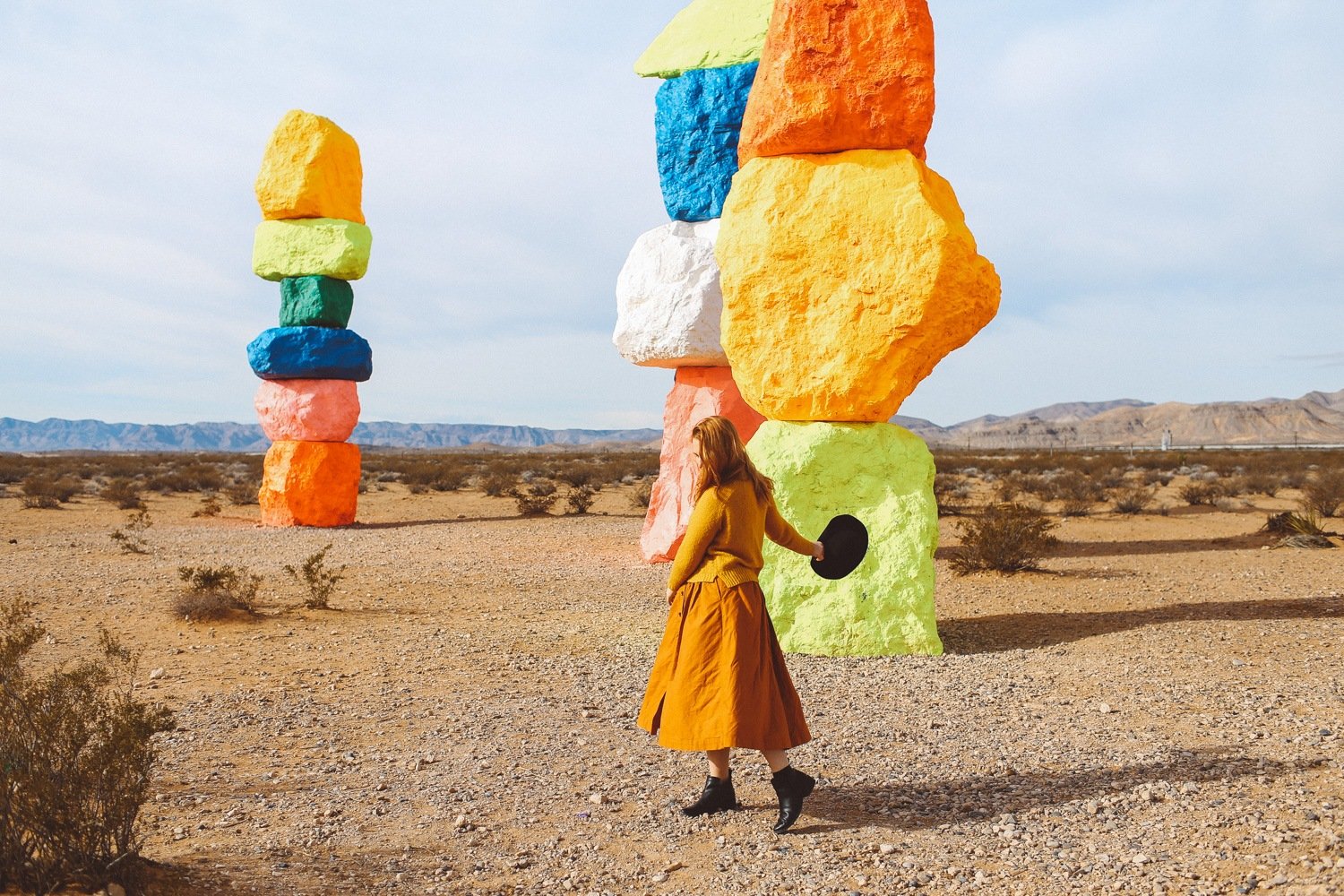 Once known as the "most elegant hotel west of the Mississippi River" and having hosted many famous guests, I'd book a night or a dinner reservation soon to experience it yourself!
22. Channel Old Western Vibes At Jerome
If there is one place you need to visit before heading back to Phoenix from your day trip to Sedona or the Grand Canyon it is Jerome, Arizona! Being an Arizona hidden gem, it was nicknamed "The Wickedest Town in the West" for being a former copper mining town and attracting tons of miners, merchants, and madams back in the day.
Today it is far from being "wicked" and is a narrow town located on a hillside (lots of single lanes and windy roads). It's home to so many cute vintage shops, wineries, fine arts, and most famously ghosts! Yes, Jerome is known to be a "ghost town" and offers haunted ghost tours in the area.
If you want to learn about the history, you have to stop at the Jerome State Historic Park (it used to be the mansion of mining mogul James Douglas, now it's a museum).
For foodies like me, you can find anything from fine dining restaurants to a juicy burger and delicious BBQ. If you want to stay the night, Jerome offers affordable rates at one of their historic (and possibly haunted) hotels.
23. Shop Artisan Goods At Tubac
I like to visit Arizona at least once a year and every time I make my way to part of the Saguaro National Park (aka southern AZ), I always find something new to do. I LOVE it!
One year while visiting my family in Green Valley, AZ, one of the things I really enjoyed was shopping in Tubac, AZ for artisan goods.
Tubac is about a 20 minute drive South and is an artisan town where you can shop for Arizona souvenirs to take home. Here, you'll find items from metal works (with fun shapes, such as metal birds, lizards, cacti) to colorful ceramics and paintings.
Some items can be on the pricier side, but it's all worth taking a look. Do a little digging and you'll for sure find something up your alley. If you need more inspiration, I also have a list of some of the best things you can do in the Green Valley area.
24. San Xavier Mission
One of my favorite places to visit when I was in Southern Arizona the other year was the San Xavier Mission, just south of Tucson.
It's located on the San Xavier Indian Reservation, which is part of the Tohono O'odham nation, and stretches over 14 acres of land.
This Spanish mission is free and open to the public and is one of the oldest European buildings in Arizona, being finished in 1797. It has a museum on site and offers free tours throughout the mission. It's a place full of history and even offers mass services frequently.
Be sure to check times as the grounds are closed when mass is in session. It has plenty of parking in the front of the mission as well.
After touring the grounds, you have to stop at the artist and food vendors in the parking lot.
If you haven't tried one yet, I'd recommended ordering the "Indian Taco" (some tribes in AZ call it a "Navajo Taco" as well) or a frybread from one of the local T.O. vendors, you won't be disappointed! If you're looking for another place to visit, the Sonora Desert Museum in Tucson could be your next spot!
Want to feel out of this world? About 3 hours outside of Tucson, you can visit the Mount Graham International Observatory – home to a large binocular telescope that is reportedly more powerful than the Hubble space telescope!
25. See The Giant Longhorn Skull In Amado
I'm sure you've heard of the giant ball of twine or the frying pan, but can you imagine seeing a giant Longhorn Skull? Well, you can! Located in Amado, AZ (south of Green Valley), there is a giant longhorn skull at the entrance of the Longhorn Grill and Saloon.
It screams desert vibes and is such an Arizona thing to do, but it's also perfect for a photo opp! I jumped at the opportunity to get some cute photos in front of this longhorn skull and it's perfect at sunset of course!
After you snapped a couple of Instagram worthy shots, you can head inside for happy hour (cheers to $5 margaritas!) and grab a bite to eat. They offer specials on certain days of the week, but if you find yourself there on a Wednesday evening, you gotta join their karaoke night!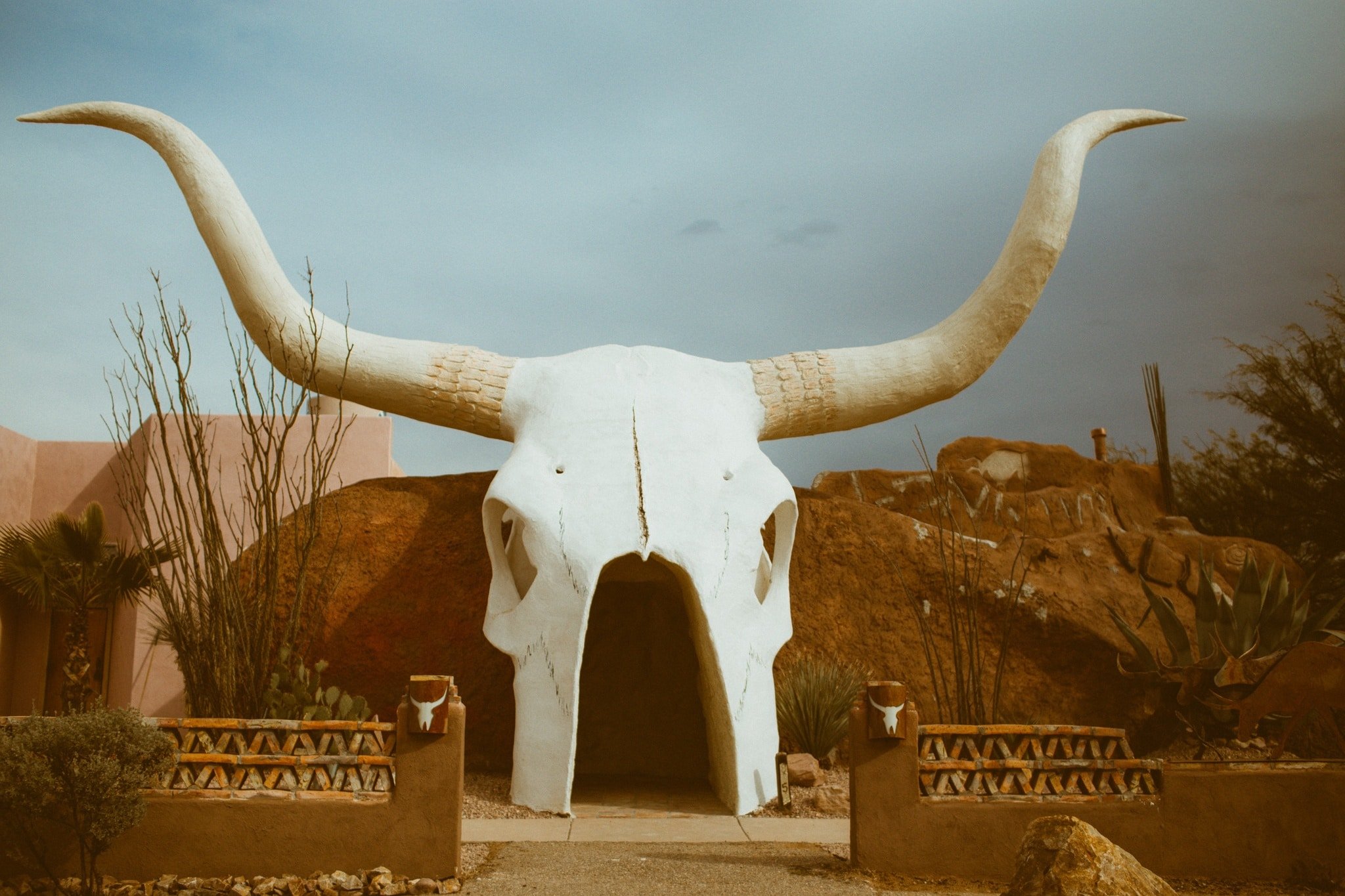 26. Try Local Native-owned Cuisine
Not very many people know this, but a fun fact about Arizona is it is home to 22 federally recognized tribes! There are tons of places to visit not only for its scenic views and culture, but also tons of foods to try.
Some foods are more culturally significant and would require you to travel to a nearby reservation to try, but there are a few places in the Phoenix area that offer Native cuisine in the city and are all Native-owned!
If you ever wanted to try a "Navajo Taco" or a "Navajo Burger", you have to stop at Hope's Frybread, a Navajo-Owned restaurant in Mesa, AZ. They offer both savory and sweet options and serve a modern take on local Navajo favorites.
If you want to try an Indian taco with more of a Tohono O'odham flair to it, you need to stop at The Fry Bread House in Phoenix, AZ. Founded and owned by a member of the T.O. nation, they offer savory and sweet options as well, with the addition of posoles, menudo, and tacos and burritos. No matter which you choose, you'll leave feeling full and satisfied!
If you do find yourself near a reservation or driving through on your way to a National Park, it's pretty common to see roadside vendors or flea markets! Don't be shy to stop and try out local favorites or purchase authentic jewelry and goods to support a Native silversmith or artist.
Arizona is an incredibly diverse place with so much to see and experience! Before you go, here are some travel tips you can read about the different tribes if you want to be culturally aware of the places you're visiting. Happy traveling!