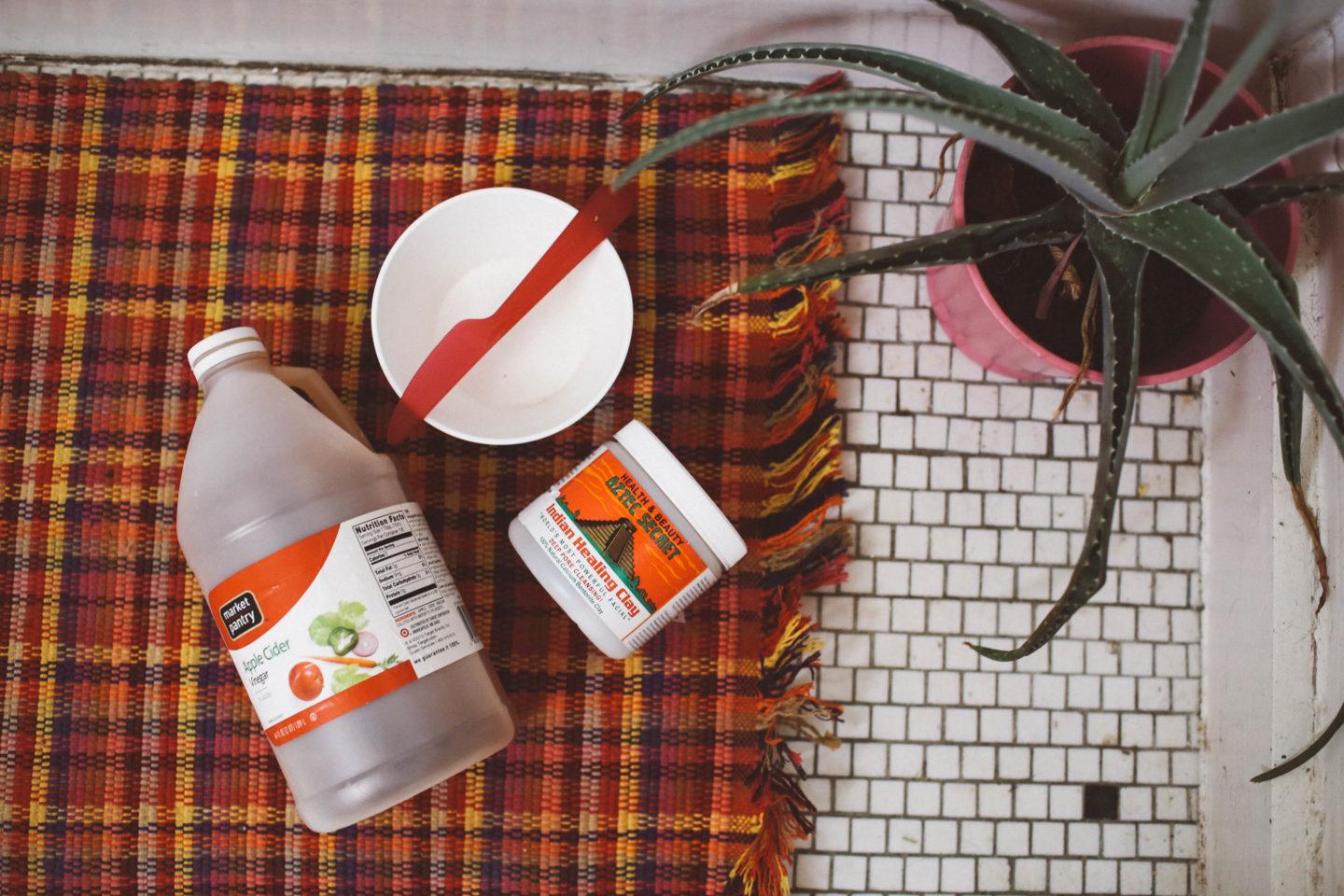 Aztec Secret Indian Healing Clay
– does this clay mask really work? I was on the hunt for an amazing mask that didn't break the budget. After traveling for almost the entire month of December, I was starting to break out. My skin was dull and stressed out – I was desperate to find an at-home facial or mask (the ones in San Francisco at a spa can run easily over $150 a pop!) I ain't about that life. You can buy so many La Croix with $150. I also wanted something quick, so I took to Amazon and quickly found the Aztec Secret Indian Healing Clay listing. It has thousands of reviews and
it was under $9
! 
A lot of the reviews were good. Some were bad, though, saying it didn't work or it made the person's skin even worse. But thousands of good reviews and the cheap price made me curious. I ordered it and decided to try it out to share an honest review. Does Aztec Indian Healing Clay mask really work? Read on the find out and my tips for using the mask!
Follow me on Instagram @thewhimsysoul!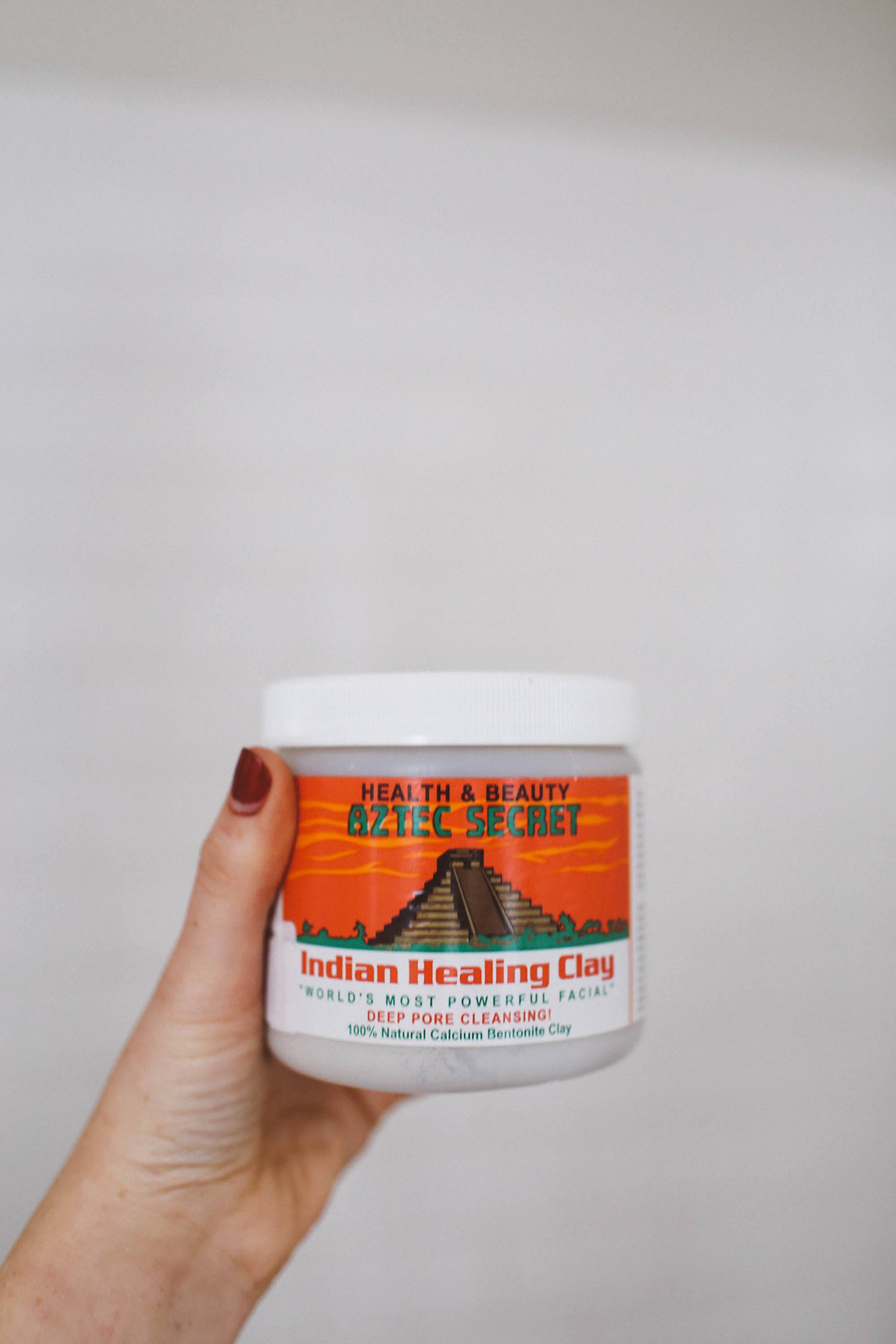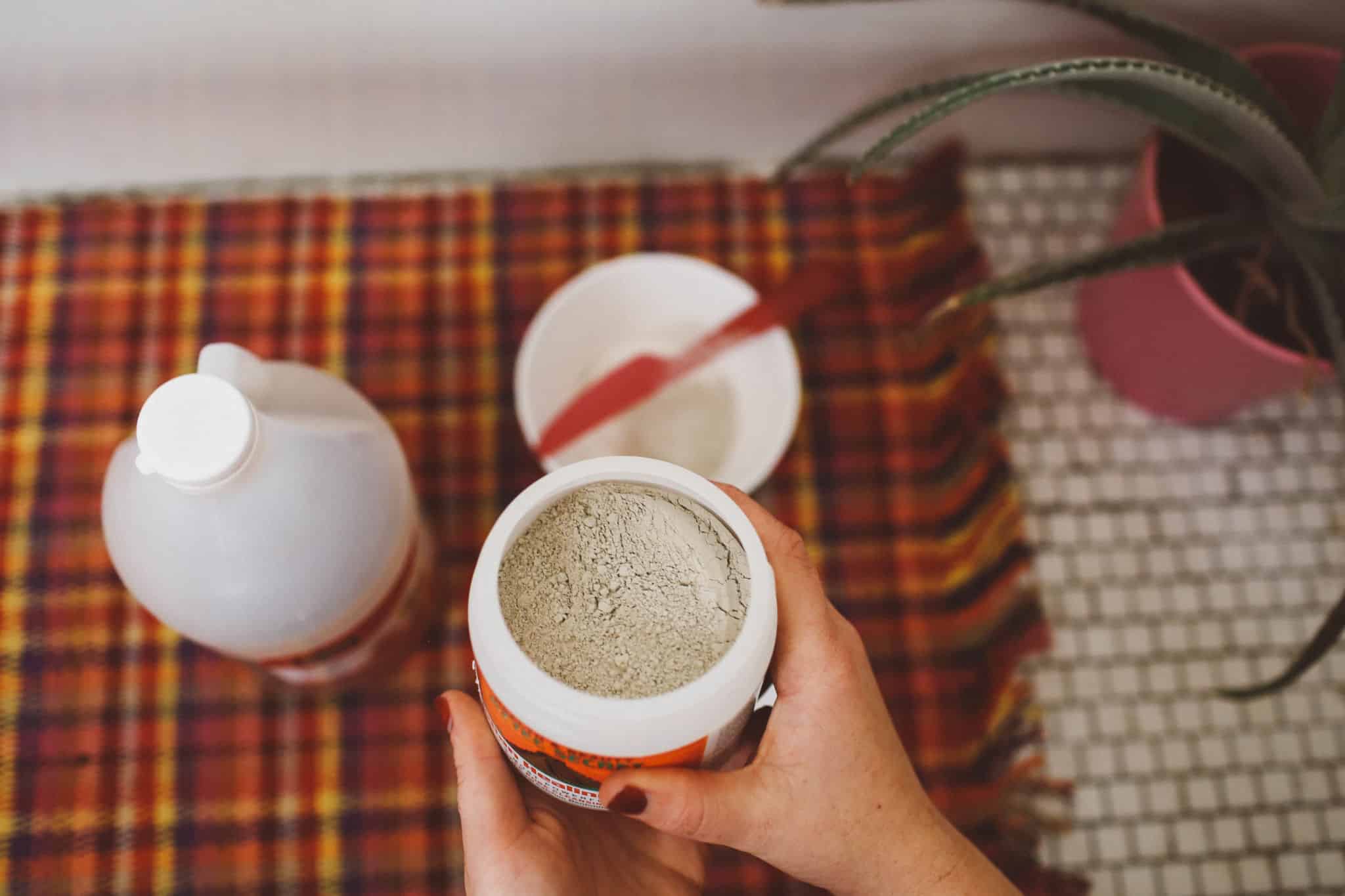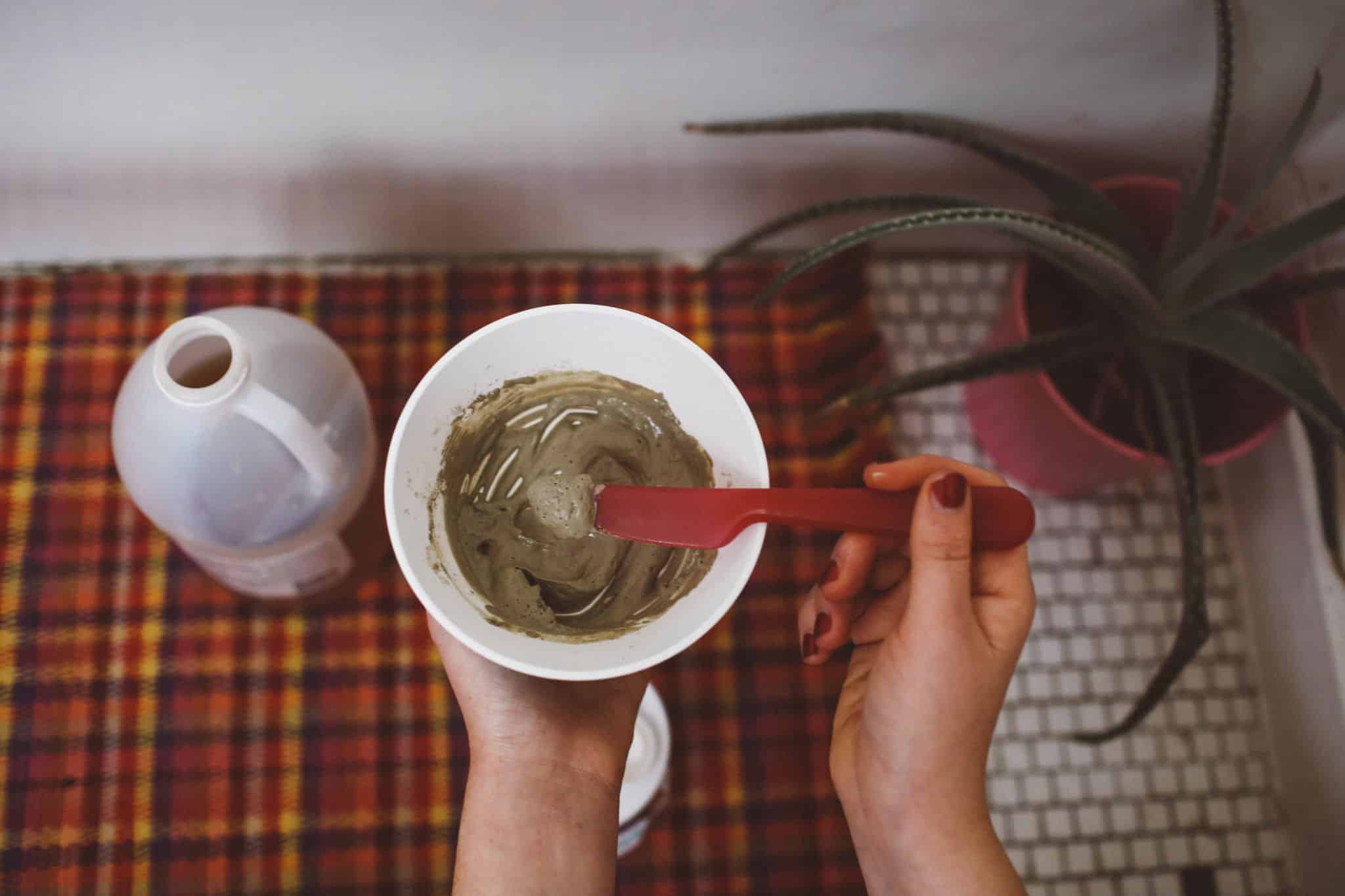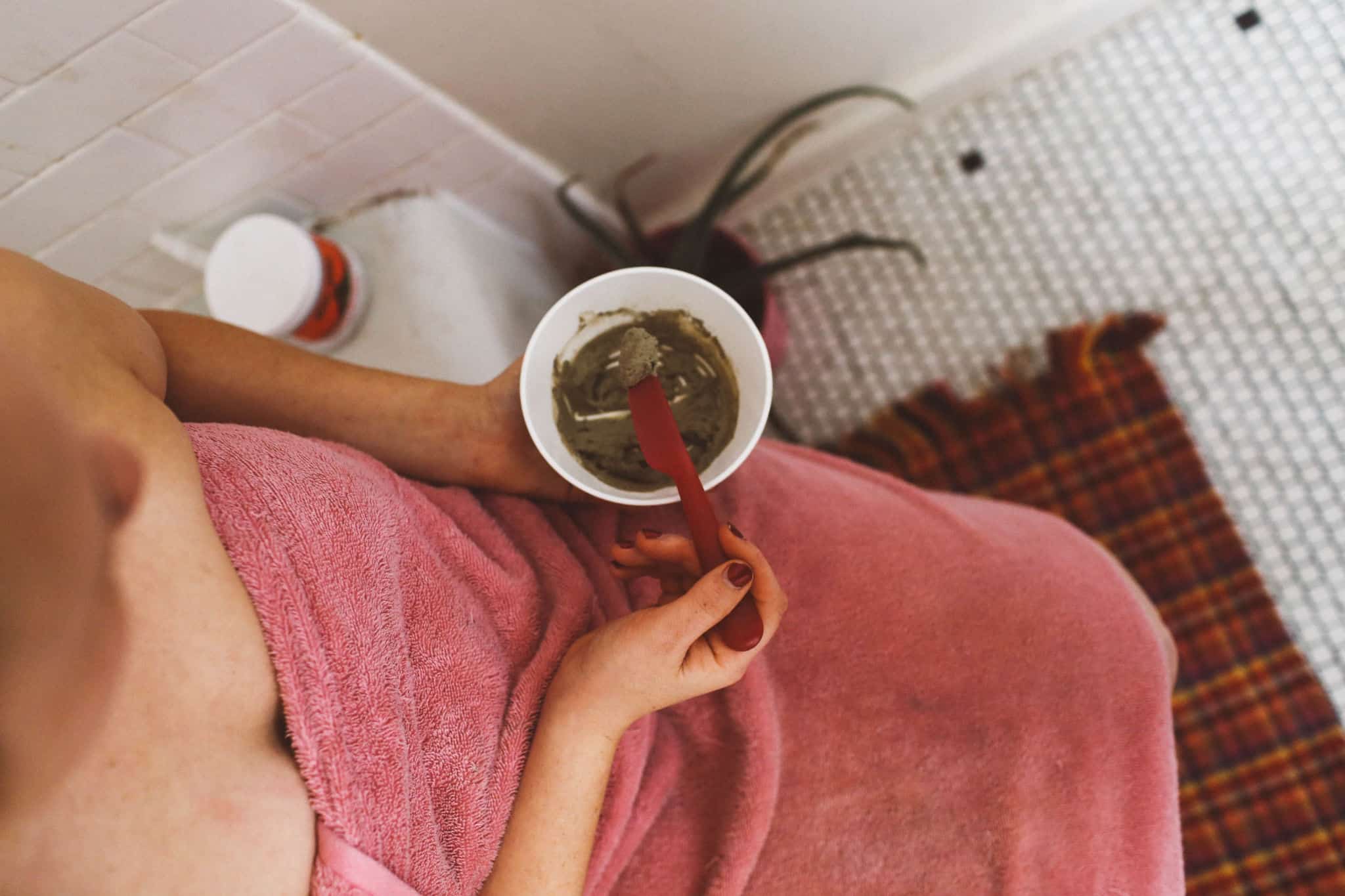 Travel the world FOR FREE!
I'm sharing all the tricks I use to travel for FREE! Subscribe to get in on the secrets other travel bloggers don't like sharing.
Grab a mixing bowl and plastic knife - this works great to spread the clay on your face! Mix 1 Tablespoon clay powder with a little less than 1 Tablespoon of ACV. The label says equal parts, but I find that a little less liquid is ideal. It will foam when you mix - don't worry, that's normal! Mix it into a nice, smooth paste and put a thick layer all over your face.
Wait 10 minutes if you have really sensitive skin. Wait for 20 minutes if you don't. Time for that baby to dry and do it's magic! It will crack and turn a light color as it dries. I find it's best to put this on your face 20 minutes before you take a shower so you can just rinse it all off there. It's a bit hard to wash off since it's clay and it dries hard. Use an old washcloth or paper towel if you are washing your face off in the sink.
Once you wash all the clay off, your face will be red in patches. That's normal! They will go away in about 30 minutes. Make sure to apply a lot of your favorite facial oil after the mask to keep your face hydrated after such a powerful treatment. I recommend using it every day for 5-7 days or until your problem areas clear up considerably. Start with a full face mask, then day two just spot treat the problem areas, then the next day use a full face mask and so on. Once you've reset your skin, you can switch to using it once a week.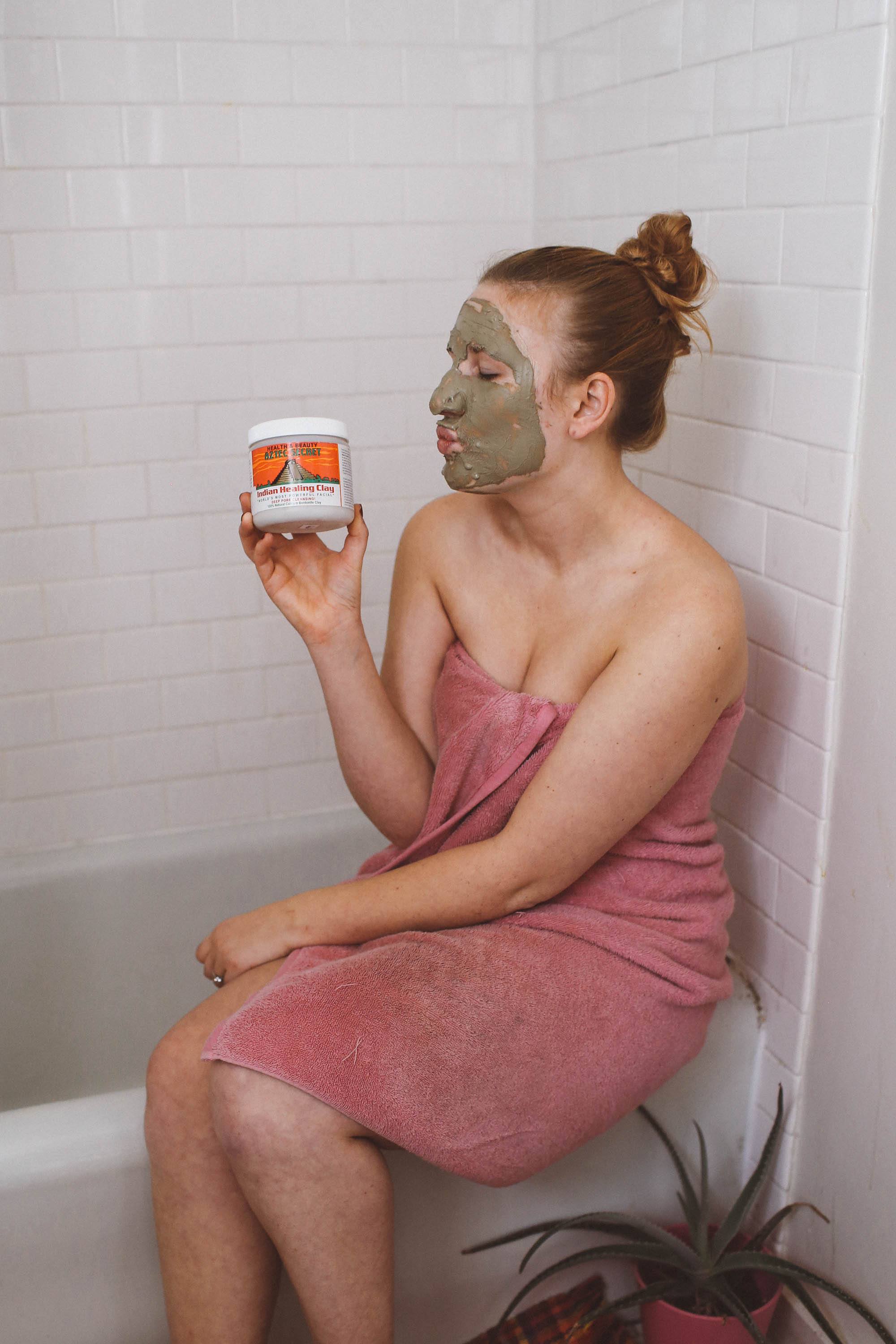 Does It Work?
Yes! After a few weeks of using it, I can undoubtedly put my stamp of approval on this clay mask. After about 5 days of using Aztec Secret Indian Healing Clay every day my pimples were gone and my skin was so clear and happy. I used it and so did my husband. His face is VERY oily and he has always battled acne. Even his face is noticeably clearer. I'm not going to lie, I almost didn't want to this to work so well. I wanted to be able to debunk it - I didn't want to believe that a $9 facemask that I can order on Amazon Prime works so freaking well. But it does.
If you are struggling with acne, dull skin or blemishes, this is the face mask for you! Shop it here.
Have you tried it before? Leave a comment below!
Follow me on Instagram @thewhimsysoul!