Summer is just around the corner, which means sandy beaches, ocean waves, and poolside brunches, especially for Cancerians. After all, Cancer is the first zodiac sign of the summer and the first water sign of the year.
If you're a Cancerian, born between about June 21 and July 22, keep reading to discover a summery signature cocktail that aligns with your zodiac sign! Also, be sure to check out your monthly horoscope courtesy of Whimsy Soul.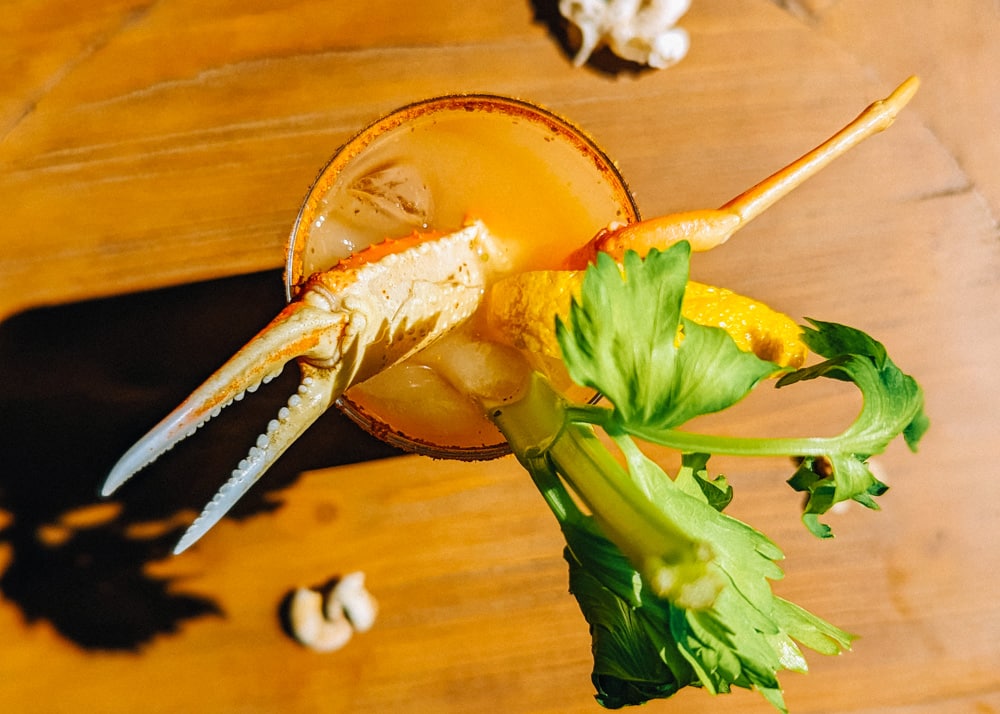 Cancerians, Crabs, and Cocktails
Lean into your crabbiness, Cancerian!
Sure, "crabby" is not a compliment, and your moodiness can sometimes make you feel exactly that. But it's time to redefine what it means to be crab-like and why the crab is so fitting for Cancerians—in a good way!
Like the hermit crab who carries her home on her back, you are majorly devoted to matters of the home. You're nurturing and compassionate, fiercely loyal to friends and family, and yeah, sometimes a little clingy.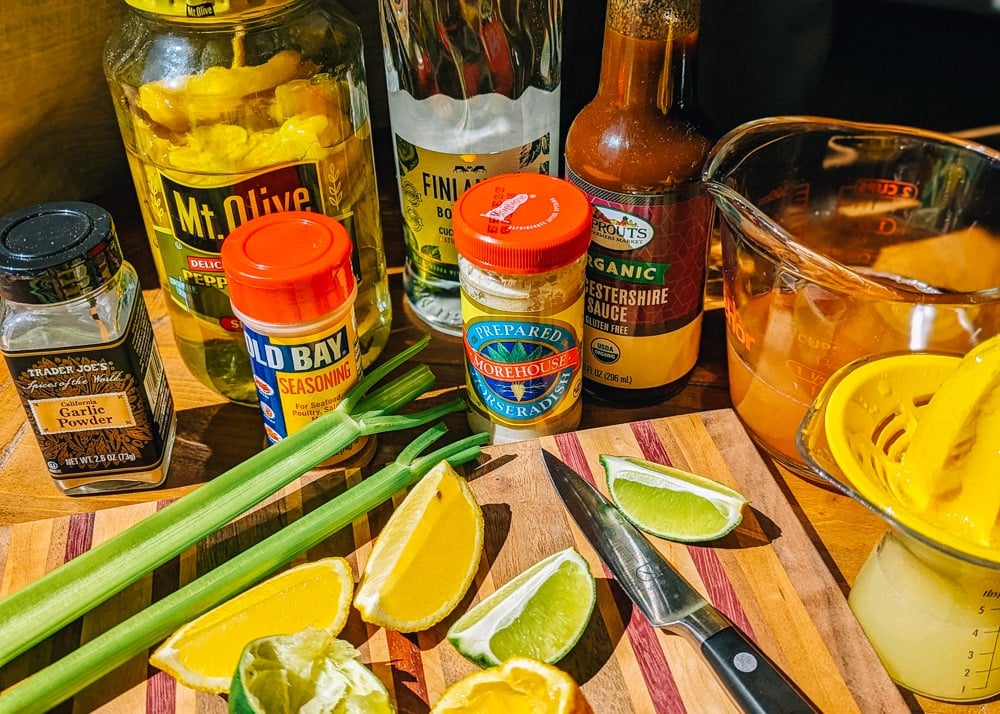 You are also deeply emotional and sensitive, Cancerian. You probably wish you had a protective hermit crab shell to retreat into whenever you crave security (which is often). When you're feeling this way, don't hesitate to throw yourself a little pity party, with drinks!
In many ways, you're like the decorator crab, too. Creative, imaginative, sentimental, nostalgic: you love beautiful things and beautifying your world. Your wardrobe is always on-trend, and your home is always welcoming and comfy.
All that to say, you should embrace everything crab, Cancerian! Yes, even when it comes to cocktails. And the first thing that comes to mind when combining seafood and spirits is, of course, the Bloody Mary.
Beach, Please: A Bloody Mary Zodiac Sign Cocktail for Cancerians
The original Bloody Mary is believed to have had only seven ingredients: tomato juice, vodka, Worcestershire sauce, black pepper, celery salt, hot sauce, and lemon juice. But these days, anything goes—especially when it comes to garnish. You've probably ordered a Bloody Mary at brunch only to be served a cocktail so overloaded with garnishes that it was practically its own meal!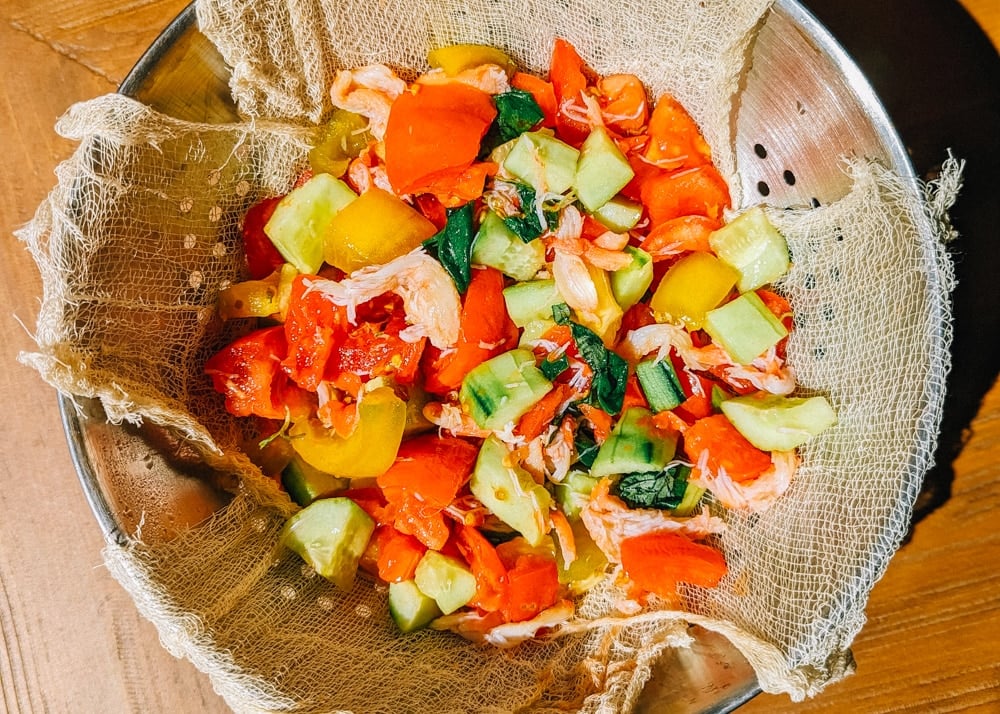 To keep things bright and summery, we're making a Bloody Mary that's a little lighter. Instead of tomato juice, the "Beach, Please" Cancer zodiac sign cocktail features tomato water as the star of the show. Tomato water has a refreshing, clean taste that delivers savory tomato flavor without the thick pulp. Perfect for water zodiac signs.
Naturally, a Cancerian cocktail wouldn't be complete without crab! And of course, seafood is no stranger to the Bloody Mary. One of the more popular variations of this cocktail is the Caesar, which features Clamato juice, a combination of clam broth and tomato juice.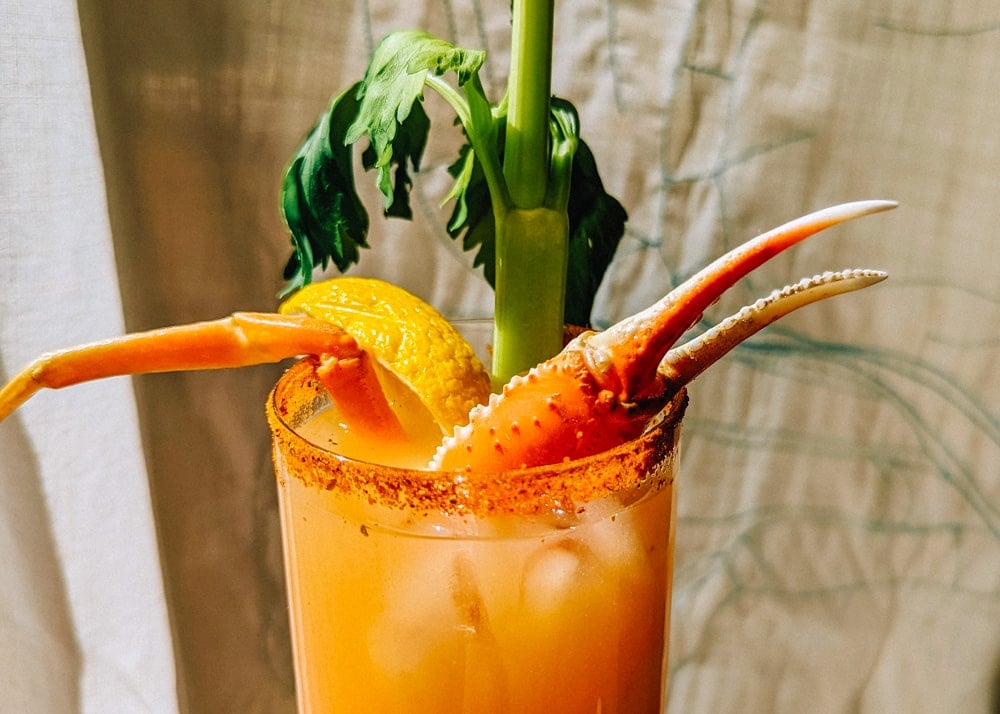 For the Beach, Please, we're infusing the tomato water with snow crab meat for an extra burst of umami brininess. Plus, we're adding Old Bay seasoning to bring out that classic crab-boil flavor. Snow crab legs for garnish top it all off in the grand tradition of maximalist Bloody Marys. You can easily adjust the crabbiness of your zodiac sign drink to your liking, Cancerian, just trust your gut (as always).
How to Make a Crabby Cocktail
Beach, Please is bold and savory, yet lighter than your usual Bloody Mary. Its umami notes are complemented by crisp cucumber, fresh basil, and refreshing citrus.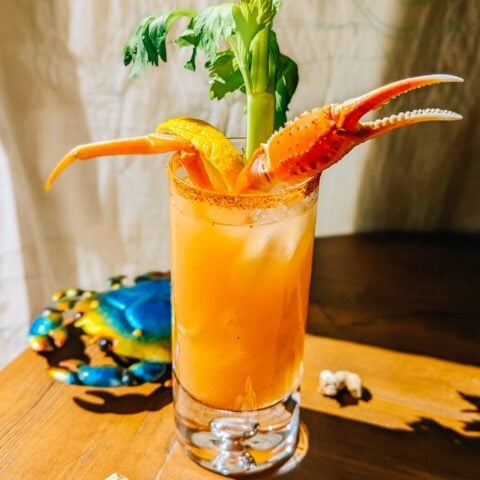 Beach, Please: A Cancer Zodiac Sign Cocktail
Total Time:
2 hours
15 minutes
Spicy, bright, and briny, this oceanic twist on the classic Bloody Mary will bring you crabbiness in the best way possible, Cancerian.
Ingredients
Tomato Water Ingredients
3-4 large tomatoes (about 2 lb)
5 fresh basil leaves
1 cucumber
2 oz cooked snow crab meat
3 tsp Diamond Crystal kosher salt (less if using finer salt like Morton)
Cocktail Ingredients
8 oz tomato water
2 1/2 oz vodka
1 tsp pepperoncini juice
1 oz freshly squeezed lemon juice
1 oz freshly squeezed lime juice
1/2 tsp Worcestershire sauce
1/2 tsp prepared horseradish
1/2 tsp Old Bay seasoning (or other cajun seasoning), plus more for rim
1/4 tsp garlic powder
celery stalks to garnish
lemon wedges to garnish
lime wedges to garnish
cooked snow crab legs/claws to garnish
Instructions
Make the Tomato Water
Line a colander or fine-mesh sieve with cheesecloth and set over a bowl.
Roughly dice the tomatoes; tear the basil; peel and dice the cucumber.
Combine the tomatoes, cucumber, basil, and snow crab meat in a bowl, then toss with salt.
Transfer the tomato-crab mixture into the prepared sieve.
Cover with plastic wrap and refrigerate for at least two hours, up to overnight, undisturbed.
Squeeze solids in cheesecloth gently over the sieve and into the bowl to release remaining liquid; discard solids. Keep tomato-crab water covered and chilled until use.
Put the Cancer Zodiac Sign Drink Together
Sprinkle a good amount of Old Bay seasoning onto a small plate. Run a lemon or lime wedge around the rim of the glass, then dip in Old Bay seasoning. Fill glass with ice and set aside.
Combine tomato-crab water, vodka, Worcestershire sauce, horseradish, pepperoncini juice, lemon juice, lime juice, Old Bay seasoning, and garlic powder in a cocktail shaker or mixing glass. Stir until well combined.
Strain into prepared glass and garnish as desired.
Notes
This is a very flexible drink based on the Cancer zodiac sign—there are lots of substitutions you can make (and shortcuts you can take) and still end up with a tasty, crabby cocktail. Don't want to make tomato water? Tomato juice is fine. Don't have cucumber vodka? Regular vodka will do. Ain't nobody got time to make Bloody Mary mix from scratch? Go with a premade mix, but only if you must (consider Ashburn's Crabby Mary Bloody Mary Mix).
When to Enjoy a Cancer Zodiac Sign Cocktail
Unsurprisingly, your zodiac sign is drawn to the water, and most Cancerians are no strangers to self-care. So some quality time spent relaxing in the bath with a drink on-hand is the perfect opportunity to pamper and indulge yourself.
Or if you're feeling more social (and when aren't you?), you can whip up a whole pitcher of Beach, Please and invite your friends to your home for brunch and a gab sesh.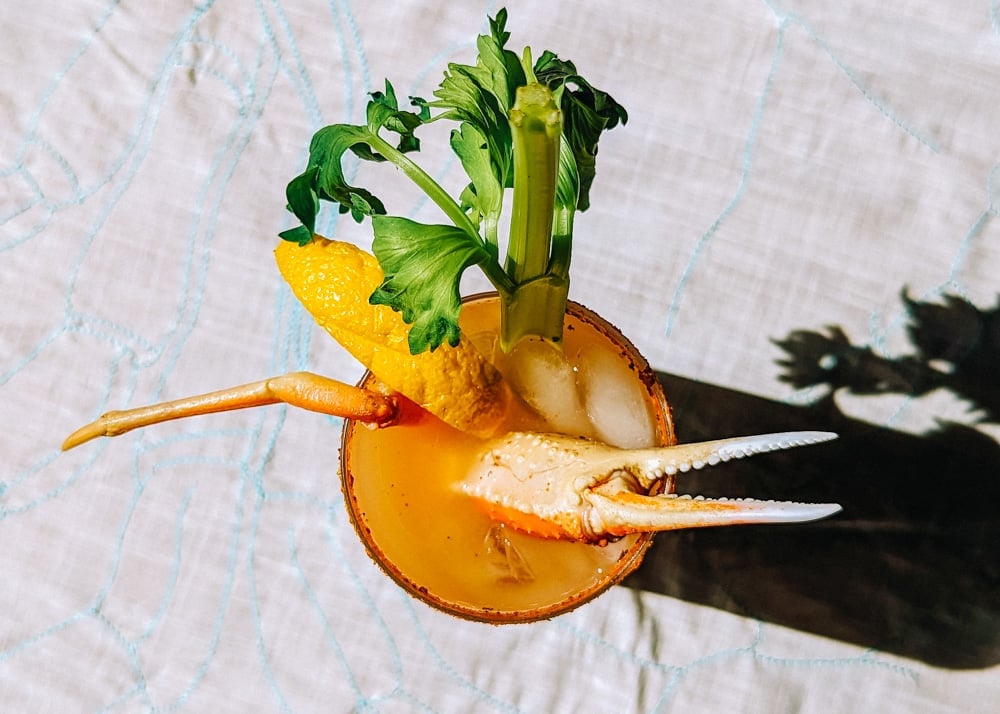 Did you know that the Cancer zodiac sign is ruled by the moon? For another moon-inspired drink, check out our Sailor Moon gin and yuzu sake cocktail recipe.
Also be sure to follow along with our ongoing series of signature cocktail recipes for every zodiac sign. Leo, you're next in line—don't miss it!