"Vampires love virgins. It's their favorite food."
If this quote made you grin, if you love vampires, or if you're already in the Halloween spirit, do I have a recommendation for you: What We Do in the Shadows.
This fang-tastic franchise is one of my absolute faves, and I'm eagerly looking forward to the premiere of its third season this September 2 on FX.
To celebrate this beloved bunch of bumbling bloodsuckers, I've made this little primer—and a bloody delicious cocktail recipe.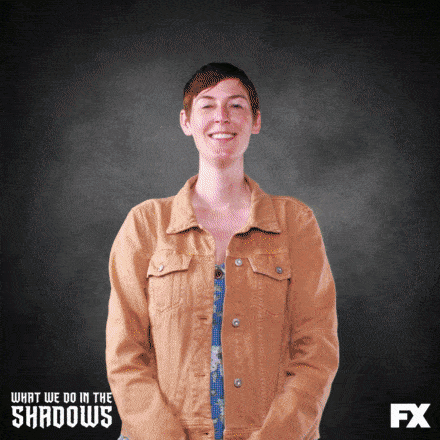 What DO They Do in the Shadows, Anyway?
What We Do in the Shadows is a TV spin-off of the popular mockumentary film of the same name. This show follows the comedic misadventures of vampire roommates who struggle with the mundane of modern life, from chores to desk jobs to city council meetings. Creators Jemaine Clement and Taika Waititi lend their colorful Kiwi sensibilities to the show's unique brand of humor.
Forgive me for the hipsterism, but I liked What We Do in the Shadows before it was cool. No, I *loved* What We Do in the Shadows before it was cool.
In 2015, I supported the Kickstarter to give What We Do in the Shadows a theatrical release in the U.S. following its New Zealand premiere. I didn't know much about the movie at the time, but I was already a huge fan of Flight of the Conchords and Clement and Waititi's work in general (even Eagle vs Shark, how's that for hipster?).
The Kickstarter got funded, I went to a screening with only a handful of other people, and I left a diehard fan.
I designed my own What We Do in the Shadows t-shirt, I've rewatched the movie every Halloween, I guested on a podcast about What We Do in the Shadows, and I daresay my in-the-works vampire novel was inspired by its gothic goofiness.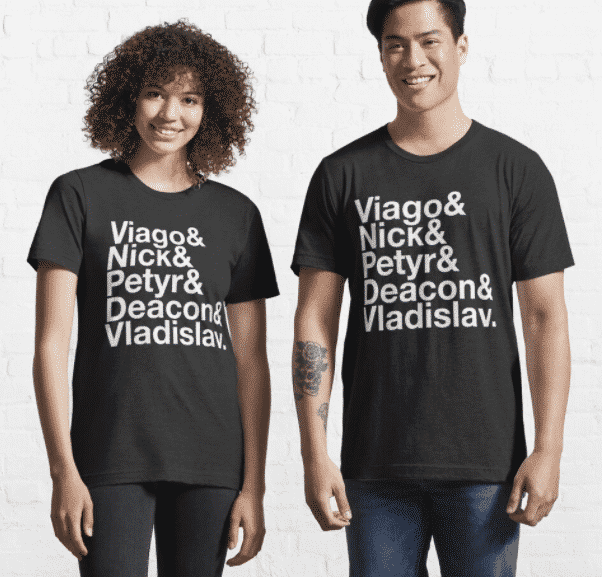 What We Do in the Shadows became so widely popular that it spawned not one but two spin-off series: What We Do in the Shadows, of course, and Wellington Paranormal, which follows a group of unwitting Kiwi cops as they investigate the supernatural.
But what's the appeal of What We Do in the Shadows? TL;DR: It's bloody hilarious. Believe me, it took all my self-control to not just write down a bunch of quotes and chuckle to myself.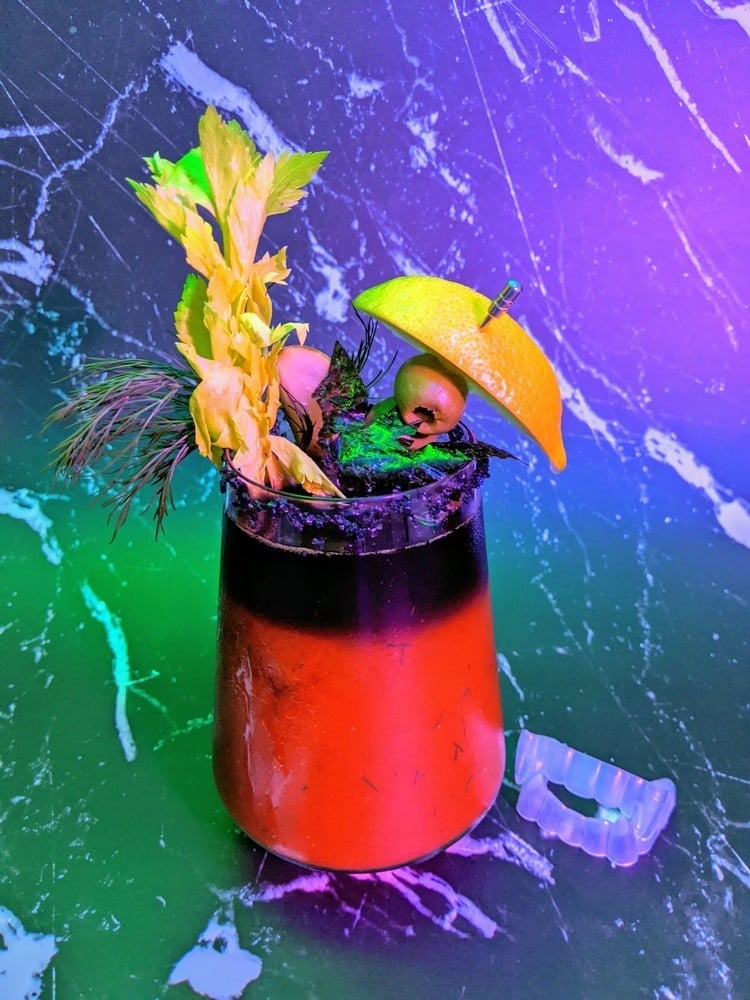 Putting the "Normal" Back in "Paranormal"
What We Do in the Shadows subverts your typical vampire tropes by focusing on the humanity of it all. Especially the tedium and banality of the day-to-day human experience—or, the inhuman experience.
The show asks: What would the everyday life of a vampire really look like? What if vampires weren't glamorous and formidable but actually kinda ordinary? What if they were essentially the same as they were as regular people?
It's this wry combination of relatability and absurdity that makes What We Do in the Shadows and its cast of lovable losers so, well, lovable.
Nandor is the ostensible leader of the group but is too much of a fussbudget to command much real respect from his vampire peers. He can at least count on his loyal (and underappreciated) human familiar, Guillermo, who is so obsessed with becoming a vampire himself that he puts up with pretty much anything.
Colin Robinson isn't your average vampire… No, he's SO average that he's the most terrifying of them all. You see, Colin is an energy vampire. Instead of sucking blood, he drains the life force of his victims by telling the most boring and long-winded stories imaginable. (I think we've all met an energy vampire.)
Nadja and Laszlo are the quintessential old married couple—they've been together for literal centuries, after all. But when they're not bickering or nagging, they're shagging.
And then there's Laszlo's alter ego, Jackie Daytona…
How to Make a Bloody Good Vampire Cocktail
When an old foe appears in "On the Run," Laszlo flees from New York to Pennsylvania (because it sounds like Transylvania) and goes into hiding as Jackie Daytona.
Jackie Daytona is just a "regular human bartender" at Lucky Brew's Bar and Grill. With a toothpick as his only disguise, he soon befriends the locals and becomes the women's volleyball team's top supporter.
"On the Run" is not only one of my favorite episodes but also a fan-favorite, deservedly earning an Emmy nomination for its writing.
So it seemed only fitting to pay homage to vampire-bartender Jackie Daytona for my What We Do in the Shadows drink. Is a Bloody Mary too on-the-nose for a vampire cocktail? Maybe, but that's half the fun.
As Jim the Vampire would say, one human alcohol beverage, please!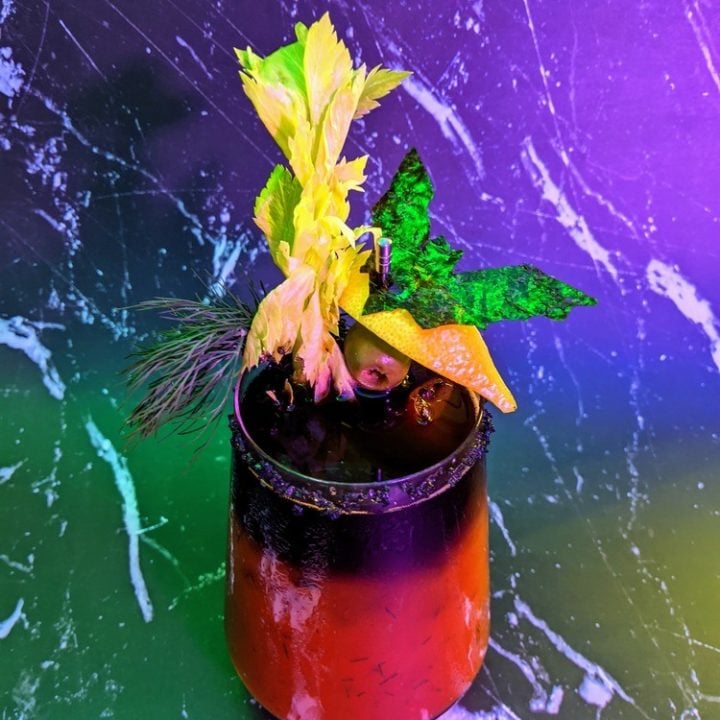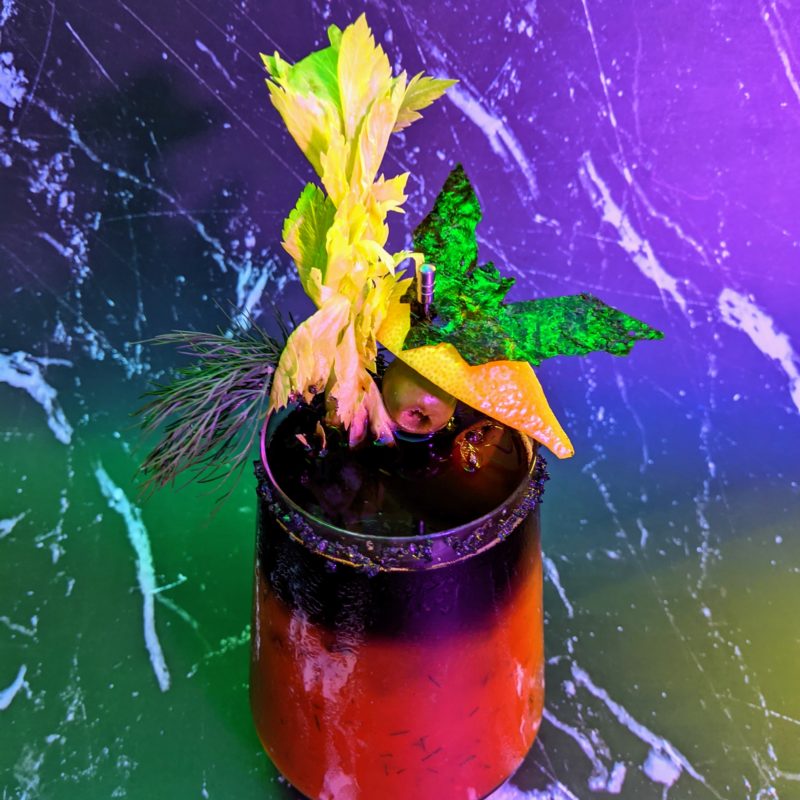 Bloody Jackie Daytona A What We Do in the Shadows Cocktail Recipe
Savory, salty, and spicy, this macabre twist on the classic Bloody Mary doesn't suck. Tempting to vampires but made for regular humans like Jackie Daytona.
Ingredients
1 1/2 cups tomato juice (chilled)
2 tbsp Worcestershire sauce
1 tbsp prepared horseradish
2 tbsp dill pickle brine (plus pickles to garnish)
1 tbsp green olive brine (plus olives to garnish)
2 lemons (1 juiced, 1 cut into wedges to garnish)
2 tbsp hot sauce (or to taste)
2 tbsp fresh dill (finely chopped)
1/2 tsp celery seeds
1/2 tsp garlic powder (sorry, vampires)
salt and black pepper to taste
1/2 can beer (lager or pale ale, chilled)
celery stalks to garnish
black lava salt for rim
Instructions
Make the Bloody Jackie mixture: Combine tomato juice, Worcestershire sauce, horseradish, dill pickle brine, olive brine, lemon juice, hot sauce, fresh dill, celery seeds, garlic powder, salt and pepper, beer, and regular vodka in a pitcher. Stir gently until well-combined. (Can be chilled for several hours; stir again before serving.)
Prep the glass: Put a handful of black lava salt on a small plate. Run a lemon wedge around the rim of each glass, then dip each glass into the salt. Fill each glass with ice.
Divide the Bloody Jackie mixture between both glasses, leaving at least an inch of room at the top for black vodka float and garnish.
Garnish each glass with pickles, olives, celery stalks, and lemon wedges as desired. (I also cut out little bats from nori for funsies.)
Pour the black vodka float: Hold a spoon upside down over the top of the glass. Gently pour 1 oz of black vodka over the back of the spoon and into the drink. Repeat with other glass.
Notes
*Blavod claims to be the world's only black vodka, but you can easily make your own with food dye, squid ink, activated charcoal, or forbidden rice. I couldn't find Blavod, so I combined 1/2 cup of forbidden rice with 16 oz of regular vodka using the method linked above. Note that it does make the vodka taste like rice, but I think it works in this savory drink!
Yes, you can use a premade Bloody Mary mix if you must. "Ain't nobody got time for that," as they say.
This recipe is flexible, so feel free to customize your drink to your liking, from the hot sauce to the beer. You can also hold the dill and celery seeds (they're tasty but optional). And if you don't have black salt for the rim, coarsely ground black pepper will do.
Recommended Products
As an Amazon Associate and member of other affiliate programs, I earn from qualifying purchases.
Nutrition Information:
Yield:

1
Serving Size:

1
Amount Per Serving:
Calories:

530
Total Fat:

4g
Saturated Fat:

1g
Trans Fat:

0g
Unsaturated Fat:

3g
Cholesterol:

0mg
Sodium:

2907mg
Carbohydrates:

50g
Fiber:

9g
Sugar:

20g
Protein:

7g
Though vampires can't enjoy human food and drink, I imagine Jackie Daytona would happily make a batch of Bloodies for his patrons. Or maybe for a fundraiser brunch for the local volleyball team.
When the new season of What We Do in the Shadows premieres, Bloody Jackie Daytonas are sure to be on my themed menu alongside "bat" wings, moon pies (for the werewolves), and of course, basghetti.
This recipe also easily scales up, so it's perfect for a Halloween party or an Unholy Masquerade (don't forget the creepy paper). And if you're looking for more spooky Halloween cocktail recipes, try my blood-red Black Widow drink—and keep an eye out for a My Favorite Murder cocktail, coming soon!
More Nerdy Cocktail Recipes You'll Love