I think I gasped when I walked into our room and saw the view. I live in San Francisco and knew the Fairmont Hotel would have good views when I arrived for our staycation, but seeing the Bay sprawling out in the distance, the Coit Tower, all the colorful houses below — this was better than I could have imagined.
I'll never not be in love with this city. And the San Francisco Fairmont is such a sweet way to help new visitors seal the deal. But there's more to this marvelous hotel than looking out the window – let me show you all the other fun gems here.
Fairmont Hotel San Francisco Review
Location:
950 Mason Street, Nob Hill, San Francisco California
Good for
: Business, couples, families, friends
Best room to book
:
Tower Room with Bay Views
Robin and I LOVE the Fairmont Hotel family. We've been in their hotels all across the United States and even in Canada at the Empress Hotel. They're always incredibly rich with history with cool, unique buildings, and have the nicest staff. The Fairmont San Francisco Hotel is no different.
The Fairmont Hotel San Francisco History
The San Francisco hotel building is over 100 years old, with the early construction dating back to 1903… and then was promptly destroyed by the 1906 earthquake shortly after the grand opening. It was rebuilt and over the years swapped hands, falling again into neglect around the Great Depression.
But after WWII, the Fairmont found its rhythm and started boasting famous guests, like Ella Fitzgerald and Nat King Cole and few presidents. Apparently, it was at the hotel where Tony Bennett first sang "I Left My Heart In San Francisco" (I personally prefer Mowgli's version of the song, check it out.)
Now, the hotel is on the U.S. National Register of Historic Places list. They've done a fantastic job at merging into modern amenities without losing that old San Francisco feel, which is one of the reasons it's the perfect place to stay if you've never been to The Bay Area. They also go all out for Christmas which makes it feel extra magical.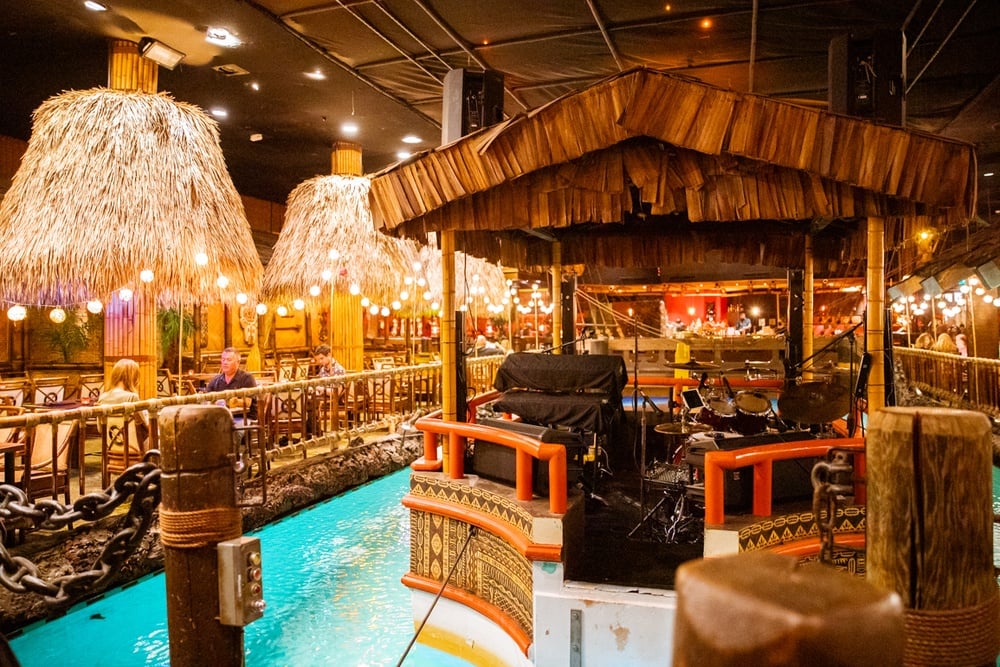 The Tonga Room & Hurricane Bar – San Francisco's Best Tiki Bar
Tucked in the bottom of the hotel is the famous Tonga Room, which is arguably one of the best tiki bars in San Francisco and is almost as famous a the Fairmont name. It's an insanely cool place. Way back in the day, the hotel had a pool but the room was turned into a tiki bar.
The pool is still there, but now has a floating stage with live music every night. The band starts at 6:45pm, so if you want to avoid music come to the Tonga Room at 5pm when it opens.
Robin and I had a little happy hour date night here during our stay and loved our tiki drinks. You can't go wrong with anything on the menu, but their classic Mai Tai is *chef kiss* tasty and hits the spot. They also serve food here, we loved our spring rolls!!
The Tonga Room is only for breakfast, but you can head to Laurel Court Restaurant near the lobby in the morning if you don't want to leave the property.
Fairmont Hotel Amenities & Services
Wifi
A/C and heat
Robes and slippers
TVs
Le Labo Toiletries
Safe in room
In-room coffee maker
Pet-friendly
Parking
Room service
Concierge Services
Tonga Room
Laurel Court restaurant
In-hotel shops
What's The Best Room At The Fairmont?
Well, the best room on the property, in my opinion, is the Penthouse Suite. It's roughly $30,000 per night and absolutely massive, complete with a few different sitting rooms, bedrooms, billiards room, outdoor patio and the most beautiful library in the city.
I've been a couple of times for events and being invited is probably one of the coolest things I've been able to experience in my blogging career.
But no, I'm not recommending you book that suite out (unless you are planning a wedding). For us normals, I instead recommend booking a king room in The Tower with Bay Views. Ask for a high floor if you can for the best views. On a clear day, you'll be able to see the Golden Gate Bridge, Sausalito and a bit of East Bay from up there!
They offer rooms with multiple beds if you are traveling with children, and other options with queen bed and king bed rooms with different views. Some look out to the South facing Union Square and others look east towards the Transamerica Building. I haven't seen the inside of those rooms so I can't attest to what the view is like, but I know the Tower Bay View rooms are AMAZING. You'll fall in love with San Francisco if you stay in one of those.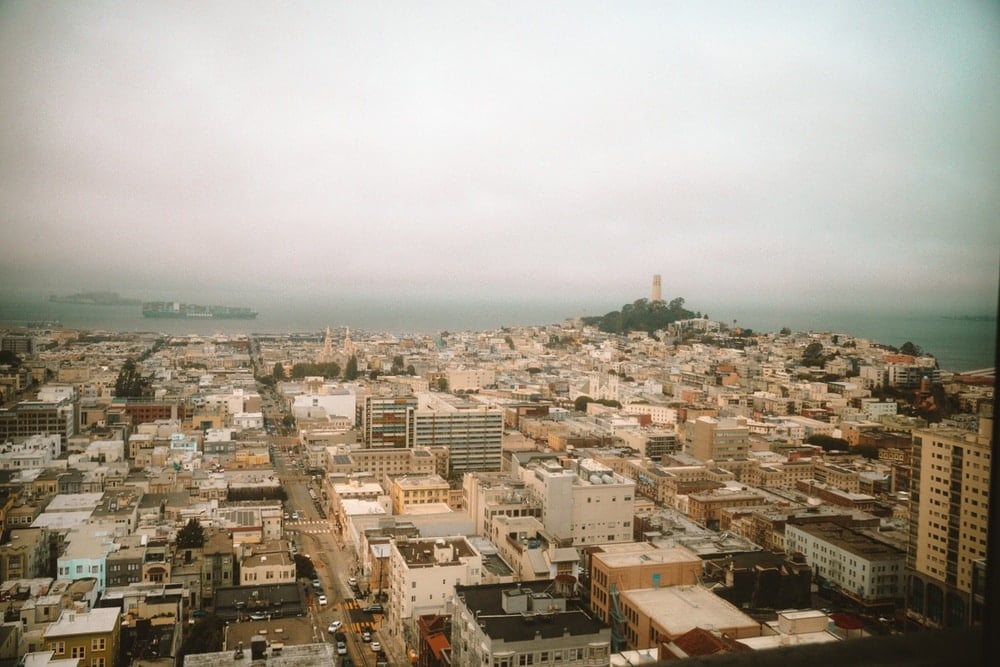 Love Wine? Do A Wine Tasting At Bin 415
Brand new to the Fairmont lobby is Bin 415, a wine tasting room that's the perfect stop if you can't make it up to Napa or Sonoma. They curate some of the best wines from the best producers in California, but don't feel like you have to be an expert to taste here.
You'll find these highly personalized, one-on-one wine tasting experiences have zero pretentiousness. It's best to book in advance but you can probably do a walk-in unless it's a busy holiday weekend. Book here.
Robin and I had SUCH a fun time playing tourist and doing a staycation at the Fairmont.
Have you been to San Francisco before or is it still on your bucket list?