Robin and I just celebrated our first wedding anniversary a couple of weeks ago! As I dug deep in my closet considering outfit choices, I pulled out a lot of different types of dresses before settling on a blue dress from Shabby Apple for our dinner. Then a couple days later while hanging clothes up, I saw this white dress from Fame & Partners and was like "duh", this would have been a better choice!
See, this white dress was my reception dress! (See all my wedding day photos here!) On our wedding day, as the booze was flowing and the dancing was getting good, I switched from my puffy wedding dress to this fit-and-flare dress from Fame and Partners. I don't own too many white dresses and it made a great late-night reception outfit. Since wearing a puffy wedding dress to your local Japanese restaurant isn't exactly my kind of style, I love the idea of pulling out your reception dress, which is more causal to wear one year later.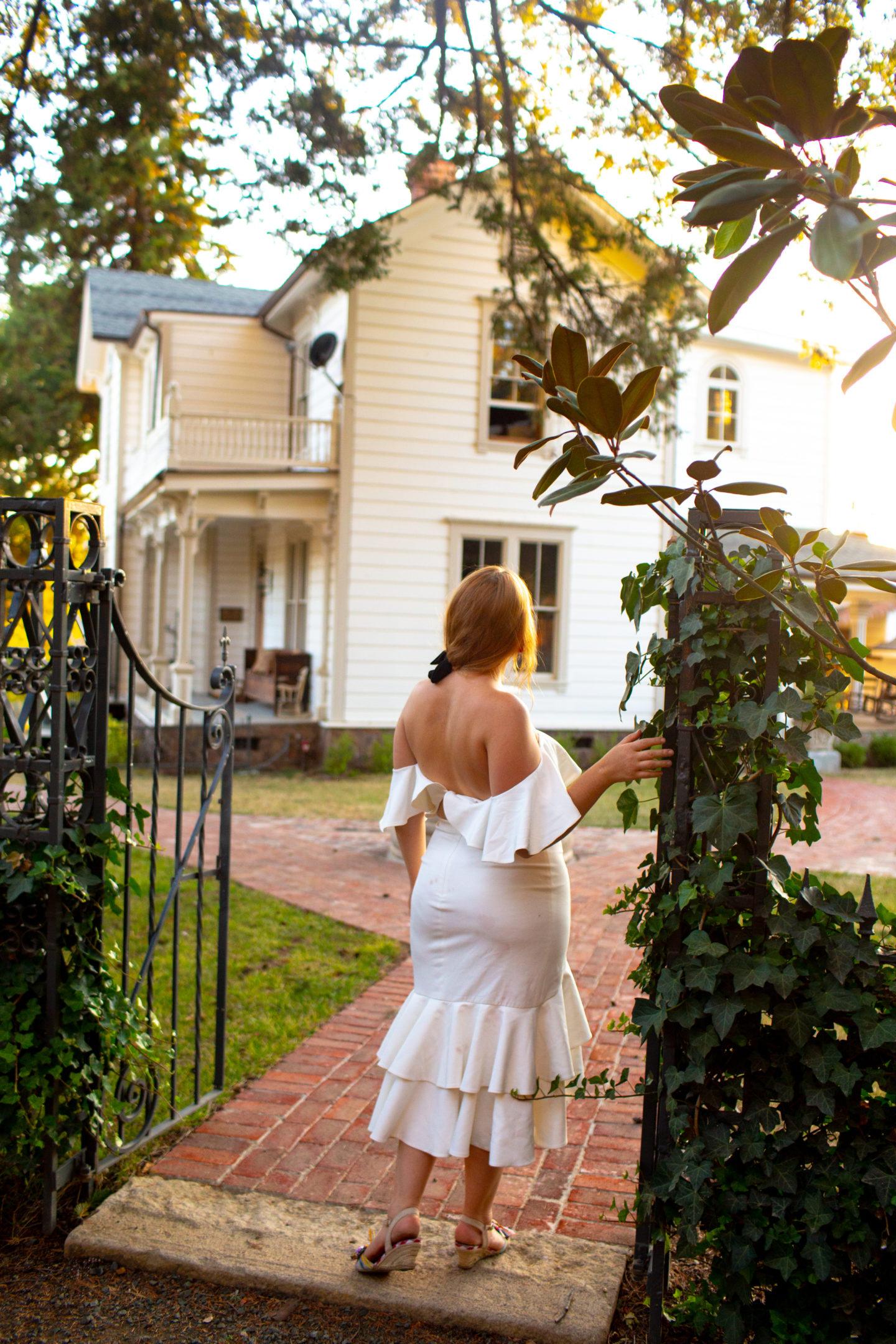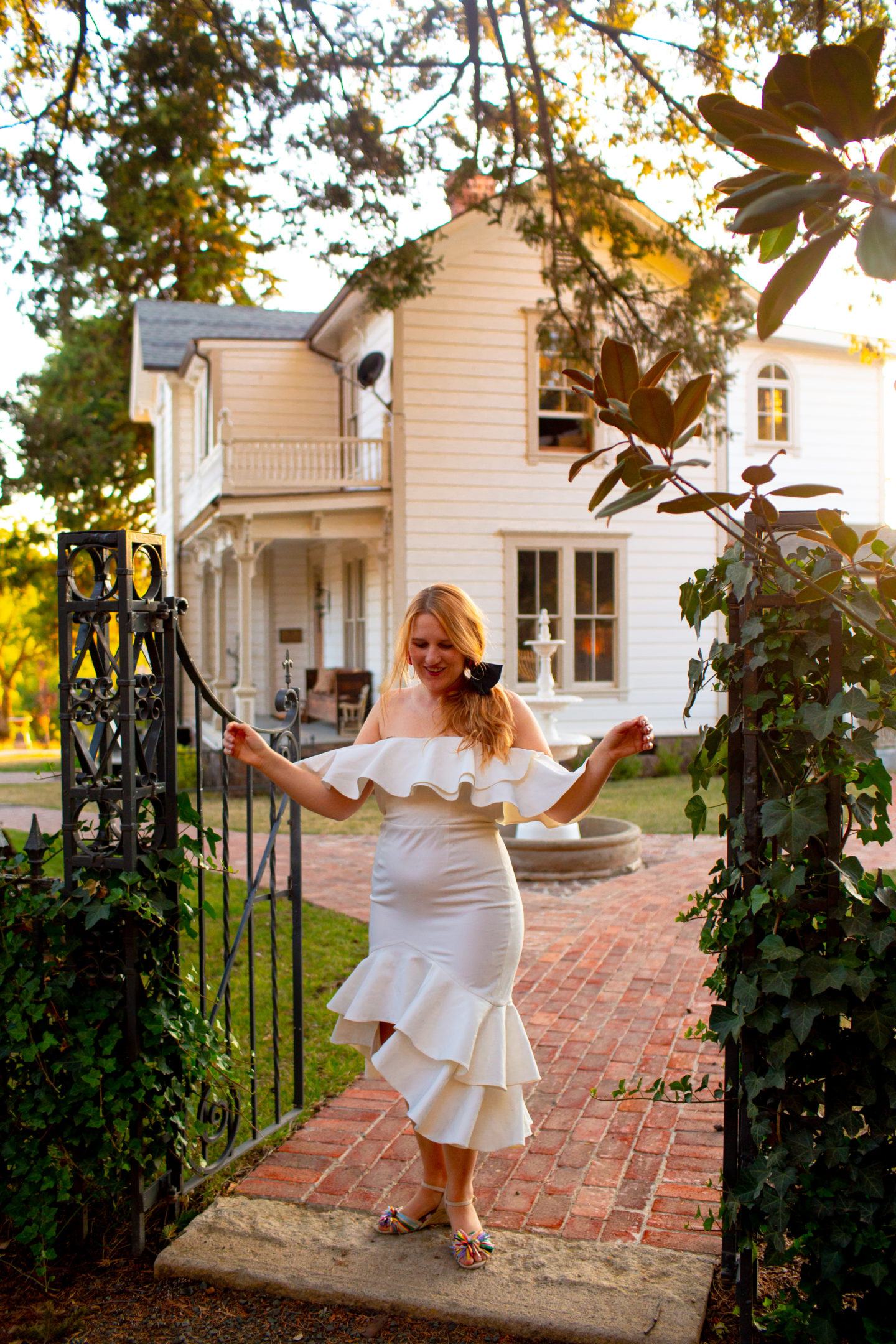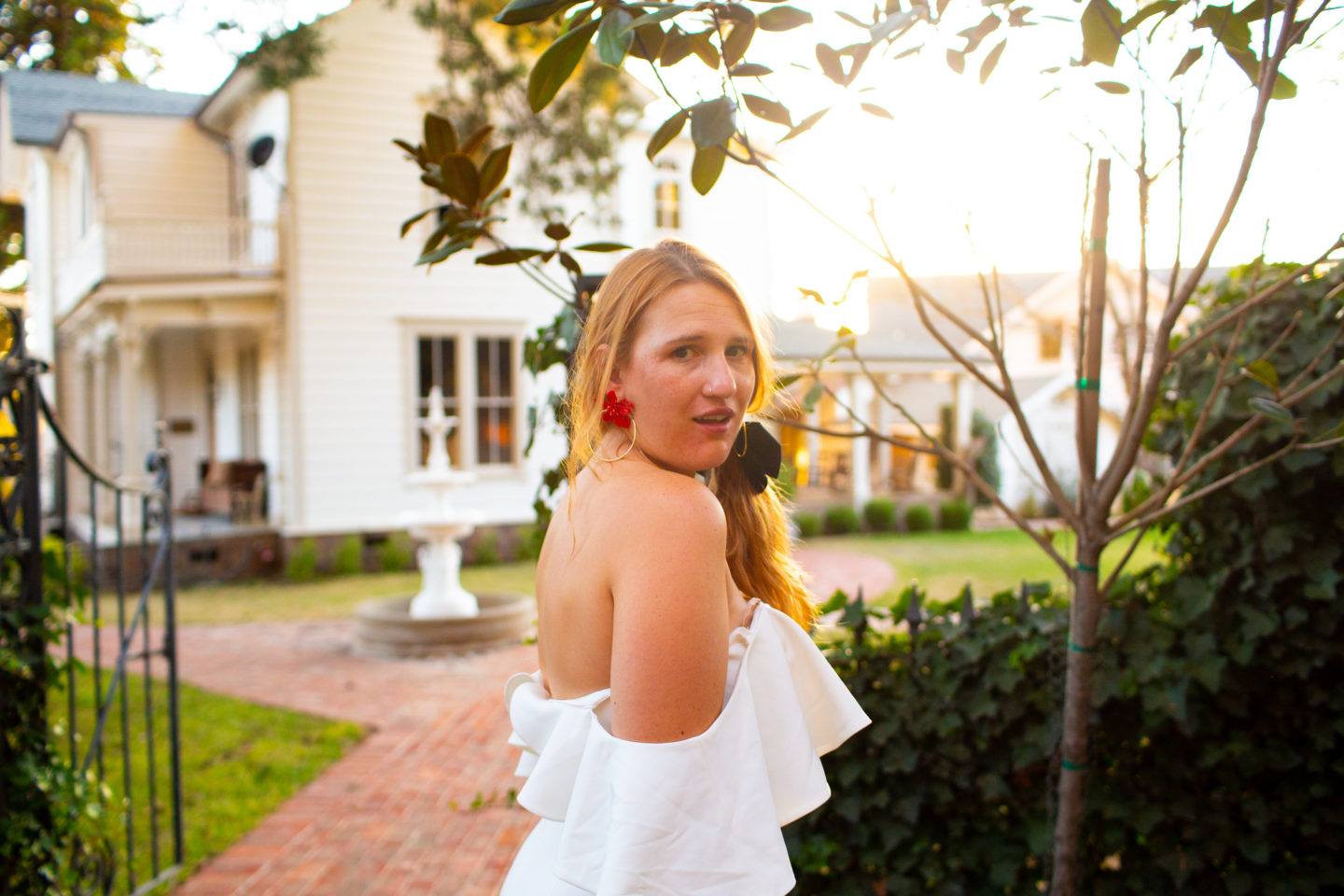 It's ok if you didn't have a reception dress! It's an emerging trend so many brides these days change at some point. If you stuck to one dress, don't worry, you can always shop for a new white dress that nods to your wedding day. It'll make your anniversary extra special!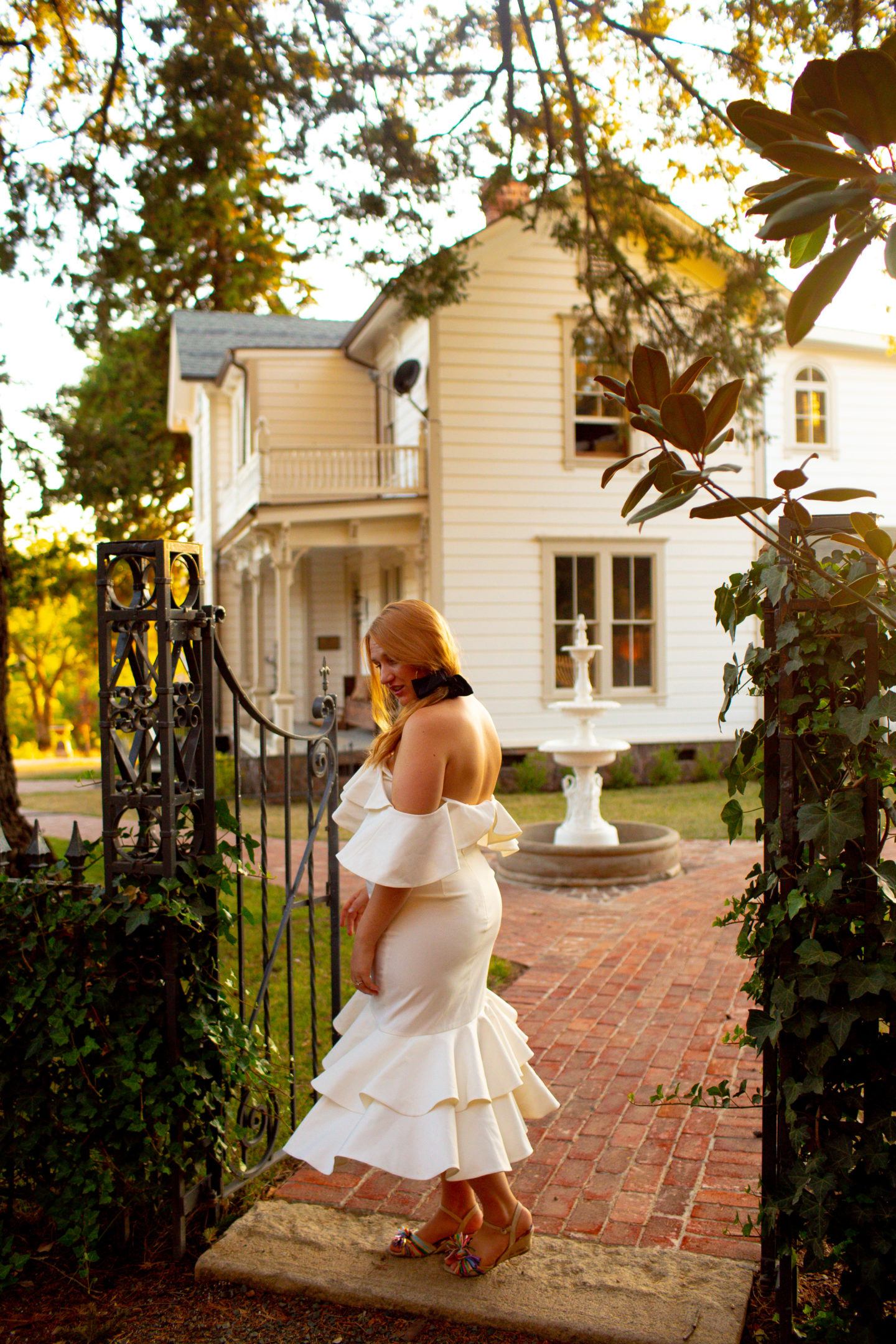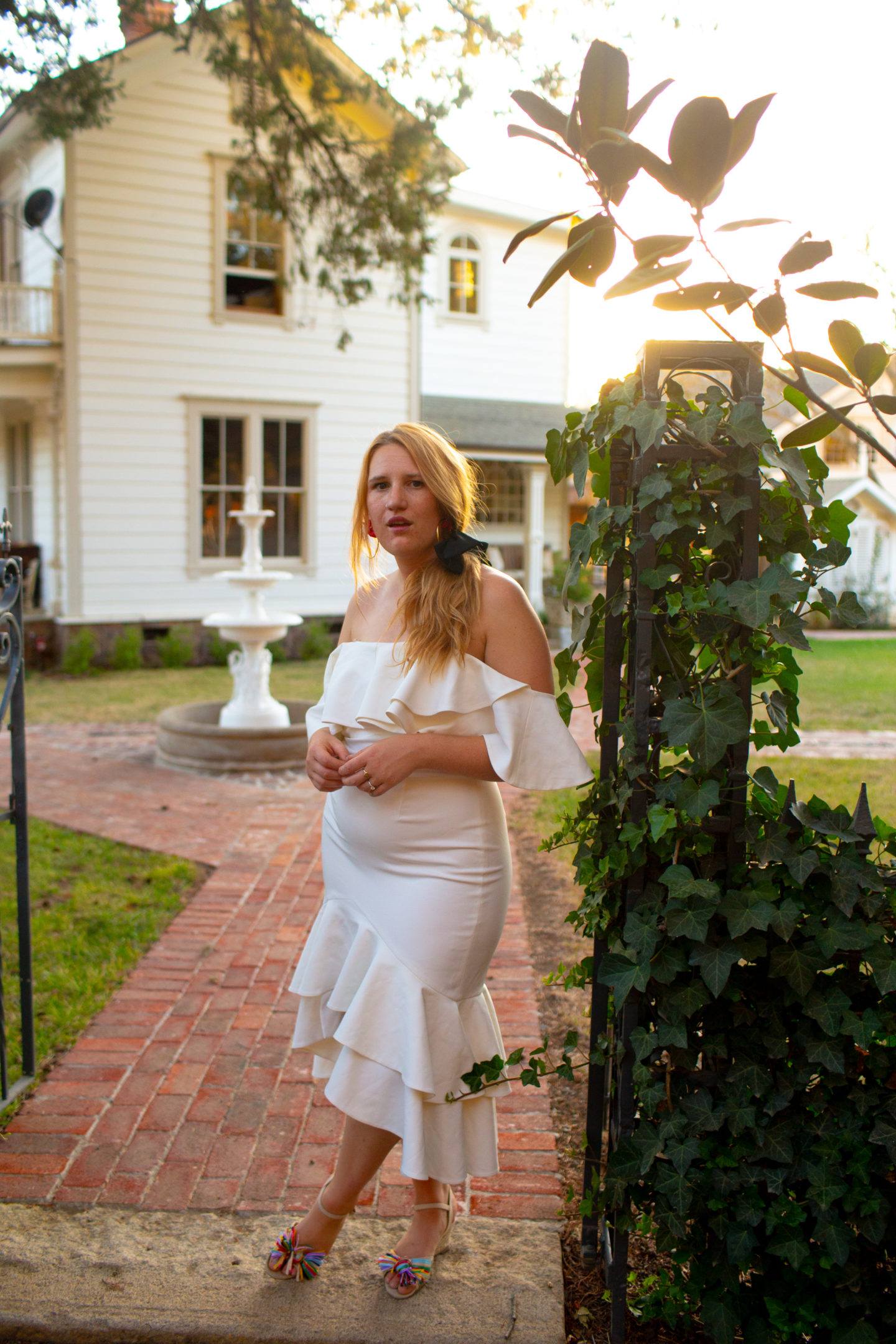 I got this dress from Fame and Partners, along with all my bridesmaid dresses. (Read that post here!) You can custom build dresses and other pieces of clothing. They're a really neat company for special events where you want to splurge a little on a good piece. I'd also check out places like Modcloth and ASOS for a pretty white dress to wear to your one year wedding anniversary dinner!