I've been a professional photographer for over 13 years & have always struggled to find the perfect travel camera bag. They're always too big, too clunky, too ugly… or too small and doesn't have enough space for all the stuff I like to carry
These days, I blog here at Whimsy Soul and my husband works as our photographer (aka HE usually carries the camera around) but I'm still sometimes off on trips or projects solo and needed a camera bag that fits my needs and style.
After going on sale, I finally pulled the trigger on the Lo and Sons Claremont Bag. In this blog post I'm highlighting what I love and don't love about this bag, along with photos & a realistic look at what can actually fit into it.
Lo And Sons Claremont Bag Review: Why All Photographers Need This Camera Bag
>> Got a question about the Silverado Trail that you need answered quickly? DM me on Instagram @thewhimsysoul and I'll be happy to help!
Lo And Sons Claremont Review 2022
For our honeymoon in 2017, I bought my husband an ONA camera bag, which is a crossbody bag designed to be gender-neutral and high quality.
And I love that bag, it's held up beautifully over the past 3 years and we'll continue to keep using it. BUT, it's not big enough for me, especially when I'm on trips. I don't have pockets in all my clothes. I need a bag that can hold:
wallet
phone
hand lotion
hand sanitizer (extra important right now)
sunglasses
lipstick
keys
This is at the bare minimum ( on top of any other travel accessories I may need for the day.)
Watch My Video Review!
I needed something that was basically a crossbody purse that also has a compartment to fit a camera. Enter: the Claremont camera bag.
What I Love About The Lo And Sons Claremont Camera Bag
First off, I think this bag is super stylish. With a full grain leather exterior and chic gold hardware, this bag looks more like a purse rather than a camera bag.
As I've written about in my Anti-Theft Travel Purse Guide, I think it's super important to travel with purses and bags that look like normal streetwear, which deters theft. But also, as a fashionista, I just prefer to wear bags that look good. And this bag looks GOOD.
And I like the size. I do wish it was a tad bigger (more on that below) but overall, I think it's not too bulky and super easy to carry around. It sits nicely on my hips.
I also love the back pocket on this bag which is super handy for extra storage space, like a phone or a wallet. Sometimes women's camera bags don't have enough exterior pockets and, it's a stereotype that's true: girls love our pockets!
Lastly, it comes in 5 colors to fit anyone's personal style!


What I Don't Like About The Lo And Sons Claremont Camera Bag
Let's talk about the elephant in the room: this bag is expensive. (Well, normally it is. I got it for 30% off and currently it's on sale for 40% off.) That ONA bag we've been using for 3 years was only about $140, so it's a lot pricer. (It's also made with leather vs. canvas, which is why it has a higher price point.)
I know some people love the memory card slots but I won't be using them and thus they feel like a wasted feature. I personally have a memory card that can fit 250 GB and I can go months between clearing it out (which says a lot because we take thousands of photos a month.) Plus, I would NEVER place a memory card in a slot like that. My cards live in a protected case.
My pain point with this bag is it just BARELY fits all the stuff I want it to ft. Like, I can fit my gear but it's pretty tight. It was designed to be big enough to fit a DSLR, an extra lens and to hold memory cards but I use that space designed for the extra lens to instead stash my phone, wallet, etc.
And I can get it all in there but after it's all loaded up, it's like a jigsaw puzzle to get things out. I can pull my camera out easily enough, but anything on the other side is more complicated. I realize I'm also one of those people who always like to carry around a lot of stuff, so I don't think this is an issue for most people.
Is This Lo And Sons Camera Bag Worth It?
Yes – I really love it. I do wish it had a bit more room to make it easier to pull things out, but I also realize my DSLR is a chunker and I like to carry a lot of stuff. I love my camera gear but in the future, it's super possible I'll upgrade to something a little smaller than this camera bag will be 100% PERFECT. If you have a mirrorless camera this would be the perfect travel camera bag.
I'm super excited to take this on trips in the future. It's cute, a good size, and good quality.
I'm not sure what Lo and Sons does in terms of regular sales. I snapped my bag up on a springtime sale and then it went on EXTRA sale during the quarantine. If you can wait, I recommend you wait to buy your Claremont Bag when there's a sale to bring the price down closer to $200.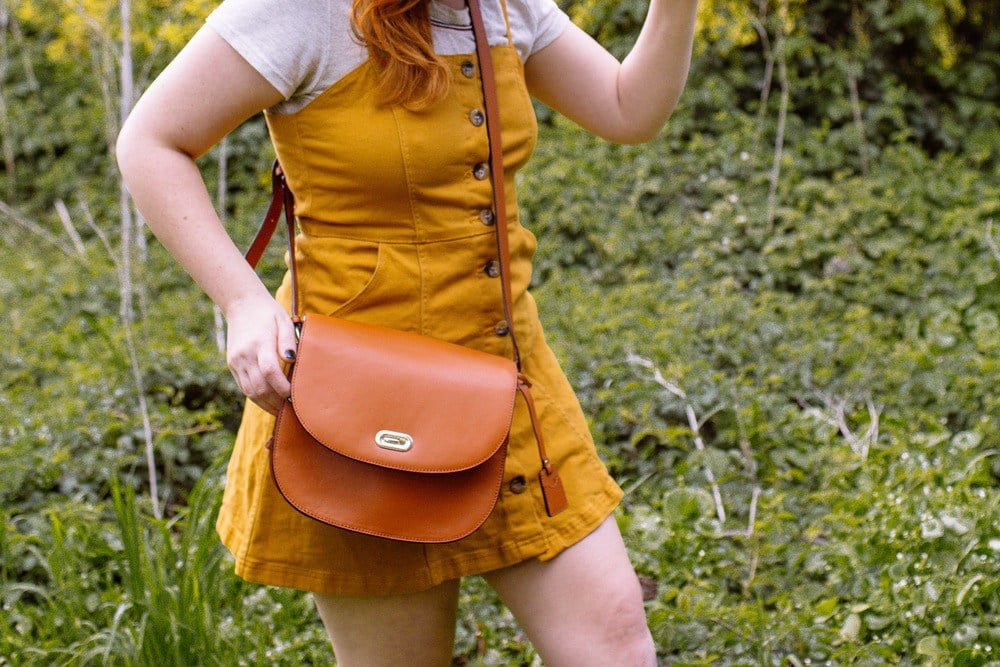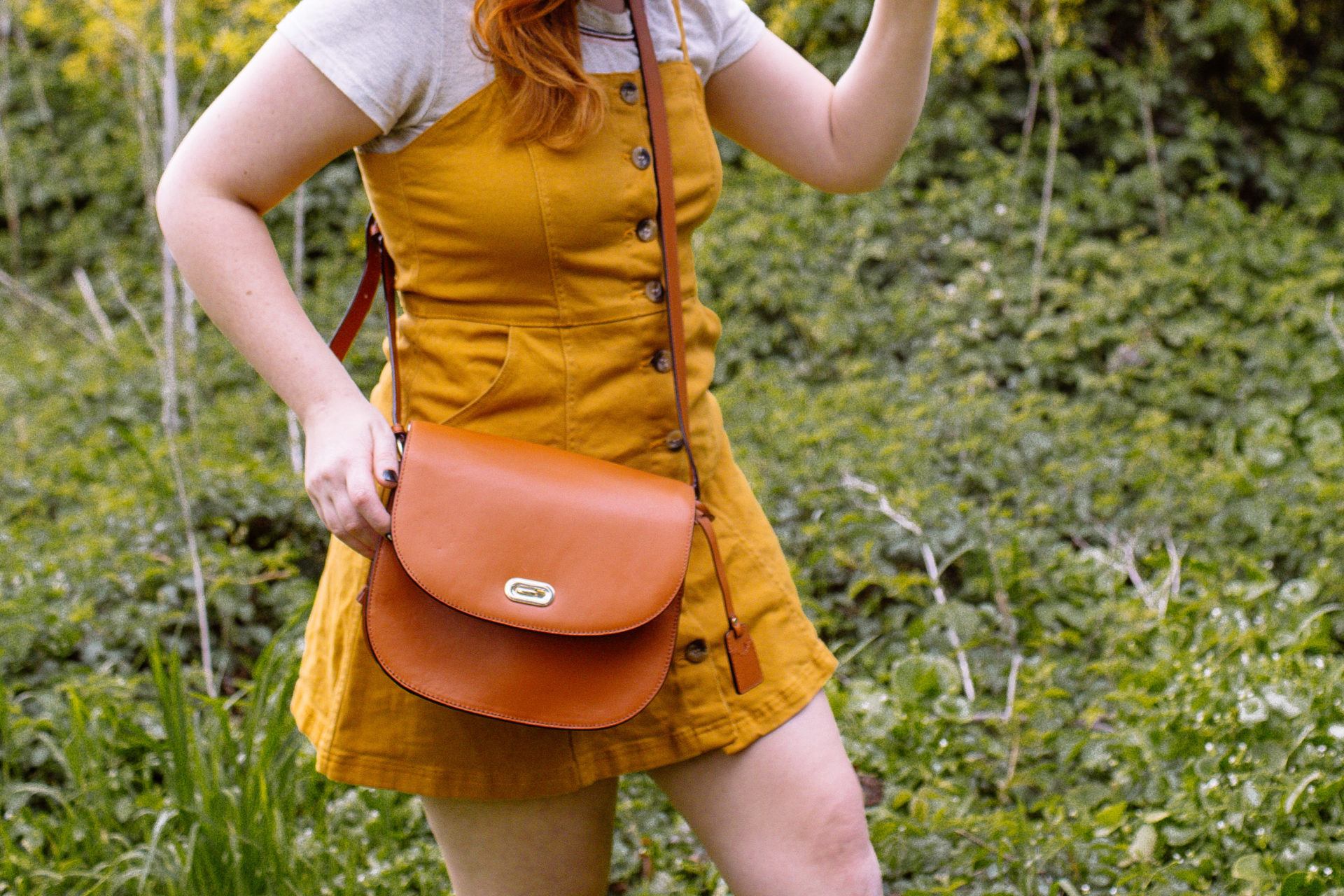 I hope this helps you decided if the Lo & Sons Claremont bag is for you or not! If you've got any comments or thoughts to add, leave a comment below so everyone can see! If you have any questions, drop a comment or DM me @thewhimsysoul and I'll be happy to help.
Looking for my travel tips? Check out my "Plan A Trip" page! We have detailed guides for places all over the country.