I've always had short lashes. Without the help of lash extensions (which are expensive to keep replacing) or lash growth serums, my lashes are stubby little things that lengthening mascara can't even do anything with.
I've tried lash enhancing serums in the past but nothing has worked with the same speed and power as the GrandeLASH Serum.
This is magic in a bottle, I swear. If you want to skip my GrandeLASH Serum Review entirely at this point, you can. It works and it works well.
But if you stick around, this post I'll be sharing more before & after photos along with a timeline of growth and other handy things to keep in mind if you want to grow your lashes longer.
First off – I apologize for the awkward close up photos of my face in this post. It's hard to take good photos of your eyelashes!
But I knew I had to track progress for you since I started off with super short lashes. I've seen a lot of other reviews by women who started off with what I would consider a good lash length so I'm really excited to share my story and how yes, even if you have barely there lashes to begin with, you can still see insane growth.
I've been using GrandeLASH for over 3 months know which means it's finally time to report back on this experience. This serum is supposed to take about three months of use to grow your lashes out, so I'm now in the maintenance phase (more on that later).
Grande Cosmetics GrandeLASH Serum Works Super Fast
Despite being designed for full lash growth to happen at around 3 months of use, I saw a huge spike in growth at just 5 weeks in.
Like I've said, I've tried other eyelash growth serums in the past. I have used the neuLASH serum before but chose to stop using it since it was expensive and took a long time to see any changes.
GrandeLASH on the other hand works insanely fast. This could just be my experience but i think you can also expect fast results.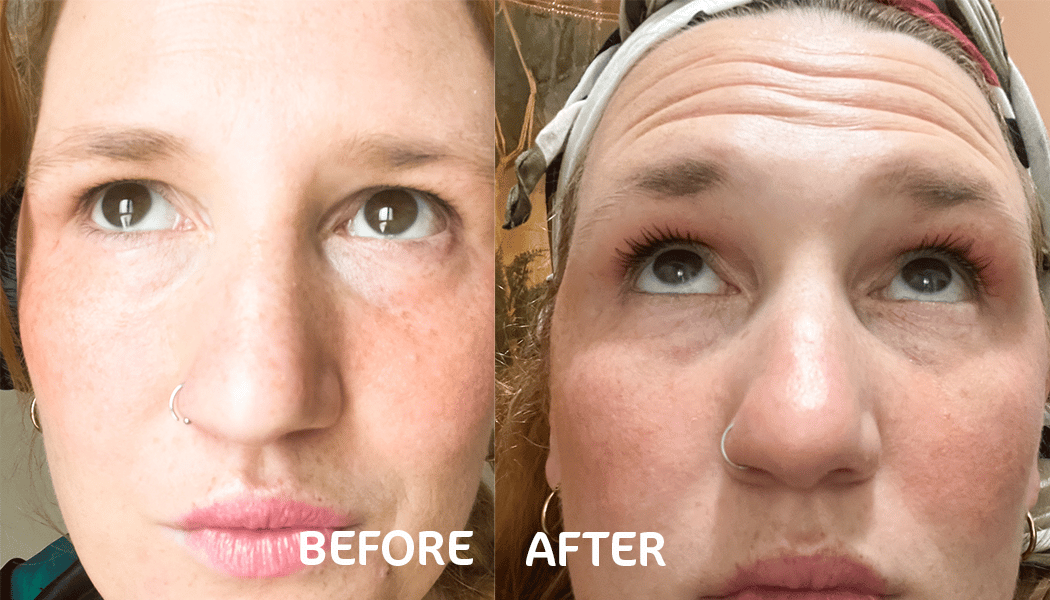 And best part? The GrandeLASH Serum price is far more affordable than neuLASH or even Latisse, coming in hot at $68 dollars and available at Sephora.
I went through a phase circa 2017 when I did lash extensions (mostly for my wedding and honeymoon). I LOVED the way longer lashes looked on me, but hot diggity, they are expensive to keep replacing.
And just annoying to wear since you couldn't rub your eyes or anything like that. This is why I prefer a serum that grows me natural lashes vs using falsies.
What's In GrandeLASH MD Serum?
This lash serum is different from others because it has Hyaluronic Acid, a blend of vitamins, peptides, and amino acids which helps condition and protect to minimize breakage and bring hydration to dry, brittle eyelashes.
(In fact, I love using Hyaluronic Acid on my skin, too. The Ordinary has a great product for this!)
The serum is Ophthalmologist tested, a favorite for helping to enhance short, thinning, brittle lashes and you really can see results in as little as 3 months (sometimes more like me!)
Basically, it works by conditioning your lashes and stopping them from falling out as often, which means you get fuller looking lashes. The serum also helps with growth so you can have full AND long lashes.
How I Use GrandeLASH Serum In My Skincare Routine
This product works a lot like liquid eyeliner. It comes in a tube with a little brush. Every night for the first 3 months during my bedtime skincare routine, I would apply a thin line of the serum to my upper lash line.
First, I remove all makeup and apply all my creams, using the serum as the last step in my bedtime skincare routine. And that's it, really.
In about a month I saw a difference in my lashes though I kept with the nightly application until 3 months has passed as recommended. Now I used it every 2-3 nights as maintenance to maintain that growth.
Oh, and you can use GrandeLASH-MD if you're currently wearing lash extensions so if you want to grow your lashes out before ditching the false ones, you can still use this!
My GrandeLASH Serum Before And After Photos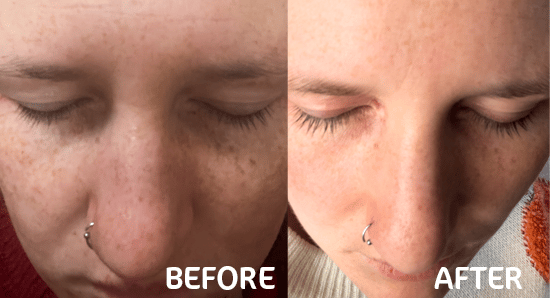 As you can see from the left, my lashes were shorter and less full. On the right after 3 months of use, they are longer and fuller.
And look WAY better in mascara now, too!
What Happens If You Stop Using GrandeLASH?
You're probably wondering: what happens if you stop using GrandeLASH? Well, your lashes will stop growing at hyper-speed.
They won't shrink, but when your lashes naturally fall out they will be replaced by fresh ones that are shorter so over time you will end up with short lashes again.
In your maintenance phase it's fine to go a few days without using the serum but don't go too long. A regular schedule is important here.
GrandeLASH Serum Side Effects
Here's the deal: GrandeLASH-MD serum is not FDA-approved. Latisse is the only lash growth serum brand with FDA approval. (Latisse is also known to turn people's eyes yellow so use that one with caution.)
There has been a GrandeLASH lawsuit because a woman had a mass growth in her eye that doctors think is caused by the serum.
Other users claim the serum causes dry eye or their eyelids to become thinner. I personally have not experienced these side effects but it doesn't mean they can't happen to you (or to me in the future).
You will probably be fine using the serum, but do monitor your body's reaction. If dry eyes, rashes or any thining of eyelids happen, stop using the product just to be safe.
The only irritation that happens to me is every once in a while the serum stings a little or is a little itchy after I apply it. But that goes away quickly and isn't every time I use it.
I haven't tried anything else from Grande Cosmetics but they also have a hair care line with a hair growth serum if you're looking to add thicker hair to your beauty routine.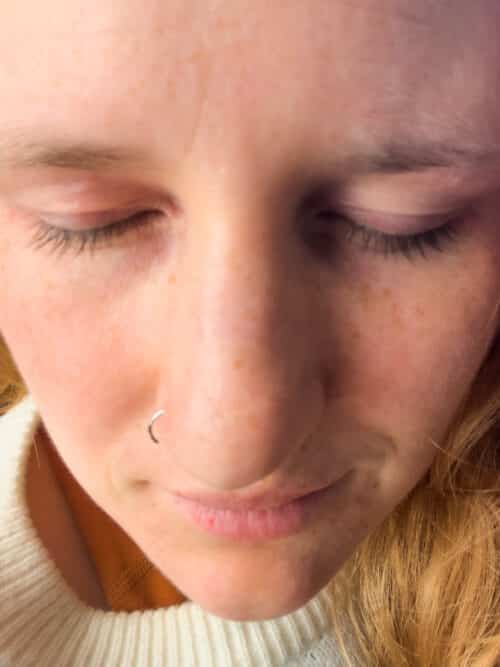 So, does GrandeLASH serum actually work? Heck yeah it does. And I'll be using it in my beauty routine for the foreseeable future because I'm obsessed with this new look.
I started off with pretty short lashes and saw insane growth in a manner of week.
This all being said, if you are preggo or trying for a baby anytime soon, I would research into pregnancy safe lash serums to just be on the safe side!!
Got your own GrandeLASH reviews to add? Drop a comment below so everyone can see!