Robin and I didn't really travel at all in the month of January, and for the first half of February. As travel bloggers we found ourselves zipping all over the country last year and totally needed a long break of resting at home.
But by mid-February, we were getting restless for an adventure. Mendocino County is one of our favorite places in the entire world, so I hopped onto Airbnb in search of a really cool, unique spot to spend the night. And I found this off-the-grid water tower that just happened to be available on a short notice.
I have 15 coolest Airbnbs in California on my bucket list and this water tower Airbnb is totally on there. It was perfect. There was an abnormal wave of warm weather here in Northern California that weekend we visited, so I packed springtime outfits. As you can see from the photos, I went barefoot. I grew up in the countryside of Wisconsin and would spend most summers just totally barefoot when I could.
There's something so relaxing and freeing when you can feel the earth under your toes. Plus, the forest floor outside this Airbnb is like, really really soft. It doesn't hurt! Try going shoeless next time your out in nature, I think you'll love it.
This all-white outfit was inspired by my Wisconsin summer days, too. Simple, light, airy. Top and skirt are from ASOS, earrings from Joyus Mondays and hat from Urban Outfitters. I adore my new Pendleton picnic blanket that's perfect for all the times I find myself enjoying wine outside, which happens a LOT here in California.
SHOP MY OUTFIT

This water tower Airbnb is in Elk, which is a bit south of Navarro Beach and about a 45-minute drive from the town of Mendocino. We actually camped on Navarro Beach last summer during our van trip down the coast, so it was super fun to be back.
This entire beach is always covered with huge driftwood logs which are the perfect place to lounge in the sunshine. Robin and I spent about an hour here before checking into our Airbnb.
Since we've been to Mendocino a lot before, for this trip we decided to just spend the whole day at Airbnb. We packed wine and stopped by the Anderson Valley brewery to get a growler fill on the way up. We also brought ingredients for a lemons scampi for dinner, and in the morning, jam cheese and bread for breakfast.
That night, we sat out on the benches with drinks while listening to a podcast and the sounds of the forest. In the morning, I parked myself in the hammock to finish reading my monthly book club book (this month, Murder on the Orient Express!)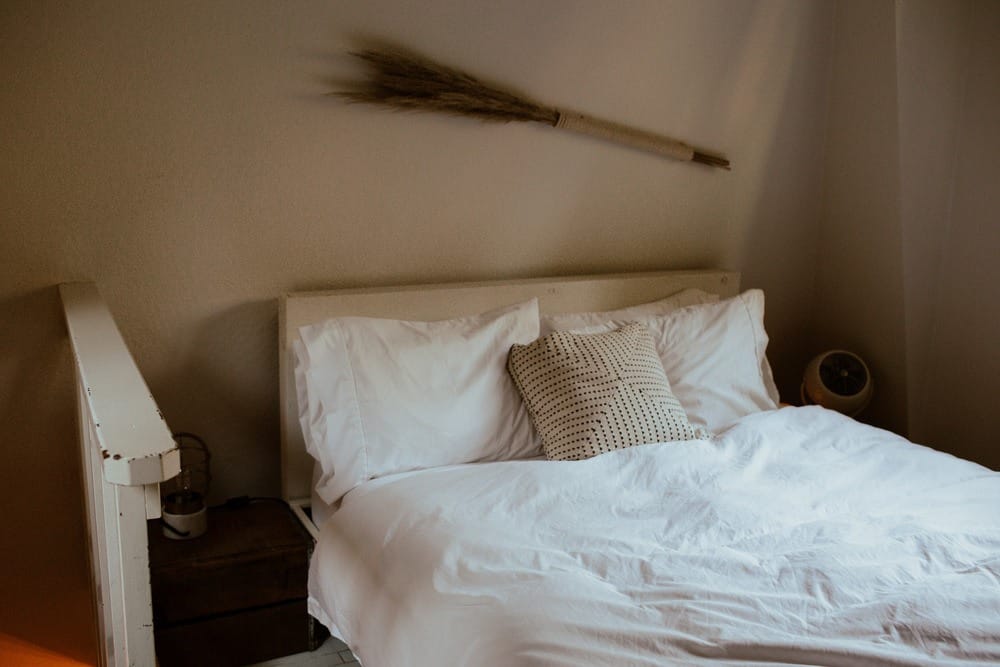 I'm a big believer in short trips. I always find them to be such a great way to reset, especially since we live in a smaller apartment. Sometimes it's nice to get out for 24 hours and do something fun yet affordable and close by.
Definitely check out this Airbnb if you're looking for a whimsical escape. They have another cabin on-site, that one has an outdoor tub!