It seemed like I had been drafting the email in my head for months- no, years- but sitting down to finally do it felt more daunting than scaling Mount Everest.
Well, maybe not quite that challenging, but it was certainly one of the biggest challenges I had ever encountered. And yet, even if the words didn't want to come from my fingertips and appear on the screen before me, I knew it was the right choice for me. I knew that quitting grad school and moving forward in a different direction was important for both my career and my life.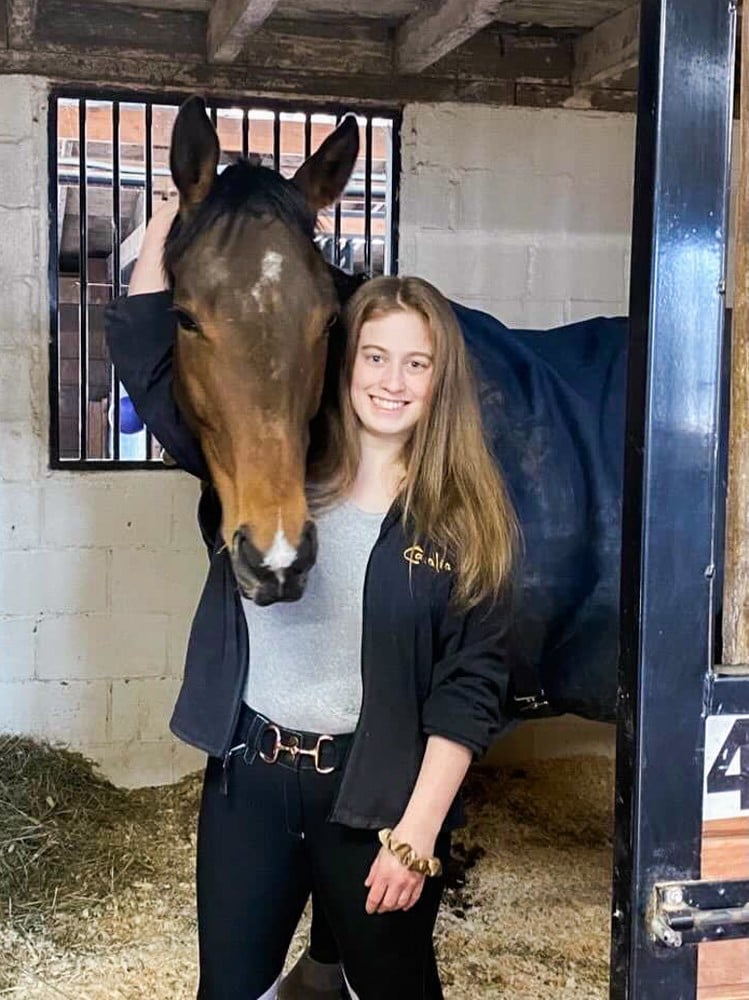 This Is My Story Of Quitting Grad School & How I Came To That Decision
Ever since I started my undergraduate degree over a decade ago, I always felt like I had ambitions for higher education. But if someone were to ask me why, or what I was planning on doing with more degrees, I didn't necessarily have an answer. It simply felt like the right path forward. In reality, deep down it was because I had no idea what sort of career path I wanted.
While everyone around me had aspirations of a particular job, I simply settled on an academic career because it felt safe. I had been a student my entire life. I knew nothing different. But the biggest factor was that I knew I was good at being a student. Why would I stop doing something that I had been excited about for years?
I Tackled Not One, But Two Graduate Programs
My first graduate program was a Master of Arts degree in forensic psychology at the George Washington University in Washington DC that I finished in three semesters. It was a very straightforward, clinical-oriented program that set me up to work somewhere in psychology and/or criminal justice- a prison, perhaps. Or a courthouse.
I had been drawn into psychology and criminology initially because I'm a huge true crime nerd (podcasts, documentaries, and murder mysteries- oh my!), but also because I have a passion for social justice and criminal justice reform. I majored in sociology in undergrad, with an emphasis on criminal justice, and really fell in love with all the new knowledge I was gaining. My MA was no different. But that didn't seem like enough school for me.
The idea of transitioning into a 9-5 life felt daunting, terrifying, and impossible.
I clung onto the idea that I was only good at one thing- being a student- so I applied for my next program. This time, I enrolled in a graduate school for a Master's Certificate in terrorism analysis at the University of Maryland. I had completed my undergraduate thesis on terrorism analysis and knew I could successfully continue down that path.
I was leaning toward working in terrorism research, but could never fully articulate what that would look like. I kept hoping that I would have an ah-ha moment and fully know what I wanted (spoiler alert: that never happened). By this time, people really knew me as a career academic, and I wore that badge with a lot of pride. Looking back, I was actually just masking.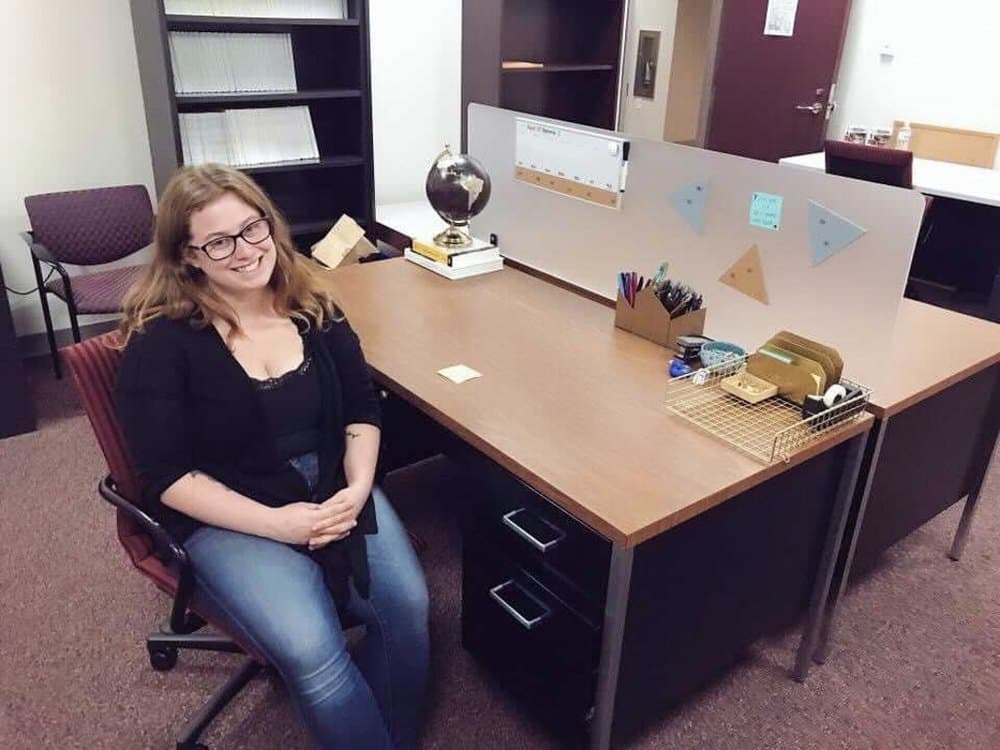 Mixing ADHD & Grad School Together Is Hard
Because of my diagnosed ADHD, I have a lot of difficulties with, not doing things that are difficult but simultaneously also doing everything I can do to absolute perfection.
Instead of tackling my mental health challenges and finding a suitable career path, I "masked" myself as someone who absolutely loved school, research, challenges, and the grad student identity. In reality, I was afraid to try something new and set myself up for a successful future.
My experiences with ADHD may not look the same as someone else's, but I crave both freedom and flexibility along with rigid structure, which seems like the ultimate contradiction. I had dealt with this throughout my life by setting up small moments throughout my week that had intense structure (typically very close to a deadline, such as the night before a paper was due) where I would get everything done with a few minutes to spare. The rest of the time, I lived without a lot of guidance or support.
This worked well for when I was taking traditional classes, which is how I was so successful in undergrad, my MA, and my certificate. But once your academic career takes a turn toward independent research, things can get a lot messier.
Plenty of brilliant neurodivergent minds thrive in post-graduate life, but it completely depends on the individual. I wish I had worked with an ADHD therapist long before I finally did, as having that sort of guidance and experience may have changed how I have lived the past ten years of my life. For the most part, however, I was so far masked into the academic identity that I was looking for whatever I could to stay on that path.
The Final Chapter: Getting a PhD (Or So I Thought)
Once my certificate was over, I knew I was running toward the end of program advancement. The only degree left on my trajectory was a PhD, a title I had always revered but didn't know if I could do. Honestly, I didn't really want a PhD, because I didn't enjoy the research aspects of academia, but it seemed like the only direction I could take. But I didn't think twice, and I started a doctoral program in criminal justice.
There are a lot of parts of being a graduate student that really jive with me. I love taking classes, writing papers, taking exams, and the feelings of accomplishment that come from reaching program milestones. I also developed a love for teaching, and was ecstatic to begin teaching my own undergrad sections after two years in the program.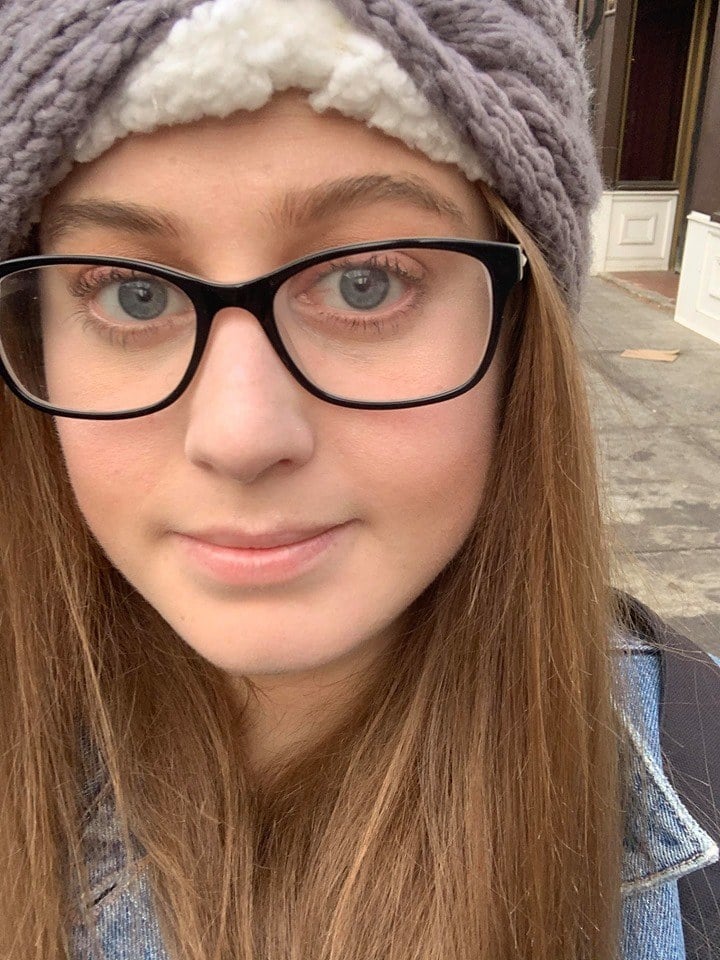 However, that is where the fun and the passion stopped for me. While other graduate students in my cohort were eagerly working on their dissertation research, following our completion of coursework and the comprehensive exams, I couldn't even find the motivation to get started. I started getting anxious at the mere thought of going into the office.
Most notably, I started doing something I had never done before, in my entire five years of being in grad school- I started thinking about quitting.
I pushed that thought away for literal years, which is bonkers to look back on! I denied myself the opportunity to close a chapter that wasn't working for me and to begin a new adventure because I was so scared of change and of finding myself outside this crutch I had created.
After the pandemic locked down the New York City metropolitan area (where I currently live) and I was forced to stay inside and do nothing but think about my life and my future, I knew that it was time to challenge my fears and seriously consider leaving. Although the past year has been tremendously difficult all over the world, New York City has dealt with a particularly brutal blow of economic collapse, unbearable sickness, and far too many lost lives.
As I watched thousands of my neighbors die every day, it dawned on me that I was wasting the precious life I had by forcing myself to stay in a position that did not benefit me financially or emotionally anymore.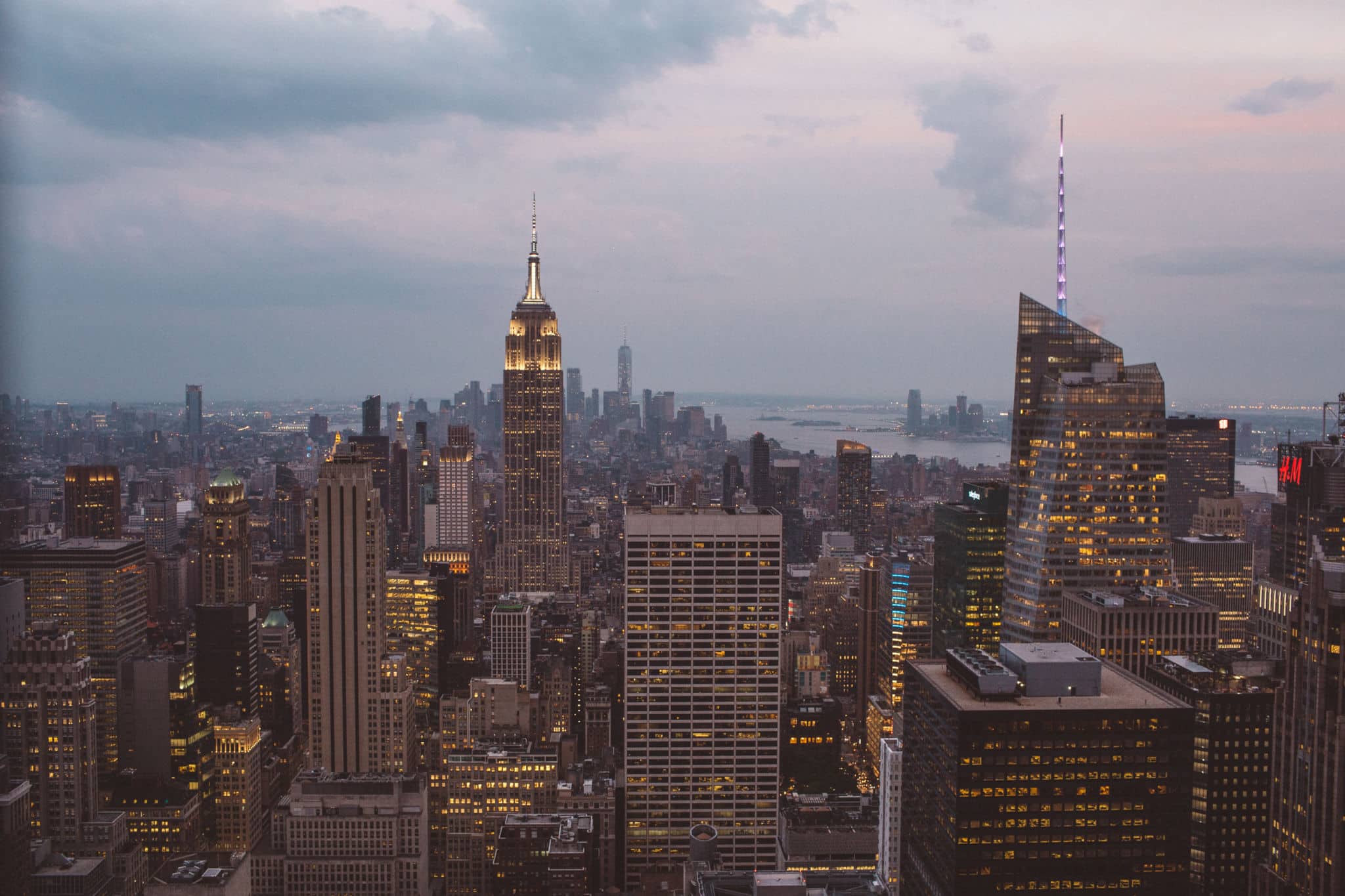 The Culture Of Quitting Grad School Is Toxic
As difficult as staying in the program felt like at this point, I knew that leaving would have its own set of challenges. I was terrified of letting people down- who these people were, I wasn't sure.
I had never been pressured into post-graduate programs by anyone except myself. I was also so scared of the Great Unknown, aka finding an actual job just like everyone else I know has. But the constant anxiety of being in a program that no longer suited my needs was not the best way to live, especially during an already stressful and taxiing global pandemic!
There is no reason to stay miserable doing something that isn't even paying well when you don't absolutely have to.
That was when I dove headfirst into the search engines. I typed keywords like "dropping out of grad school reddit" and "I want to quit grad school" and "quitting phd regret" hoping that maybe I would find stories or articles from people like me, who had created this unrealistic expectation of masking their way through academia because it was safe and because the alternatives were too uncertain.
I wanted someone to take my hand and say, "Sarah, it's okay to change your mind. Leaving academia doesn't make you a failure. Plenty of other grad students leave and nobody thinks less of them!"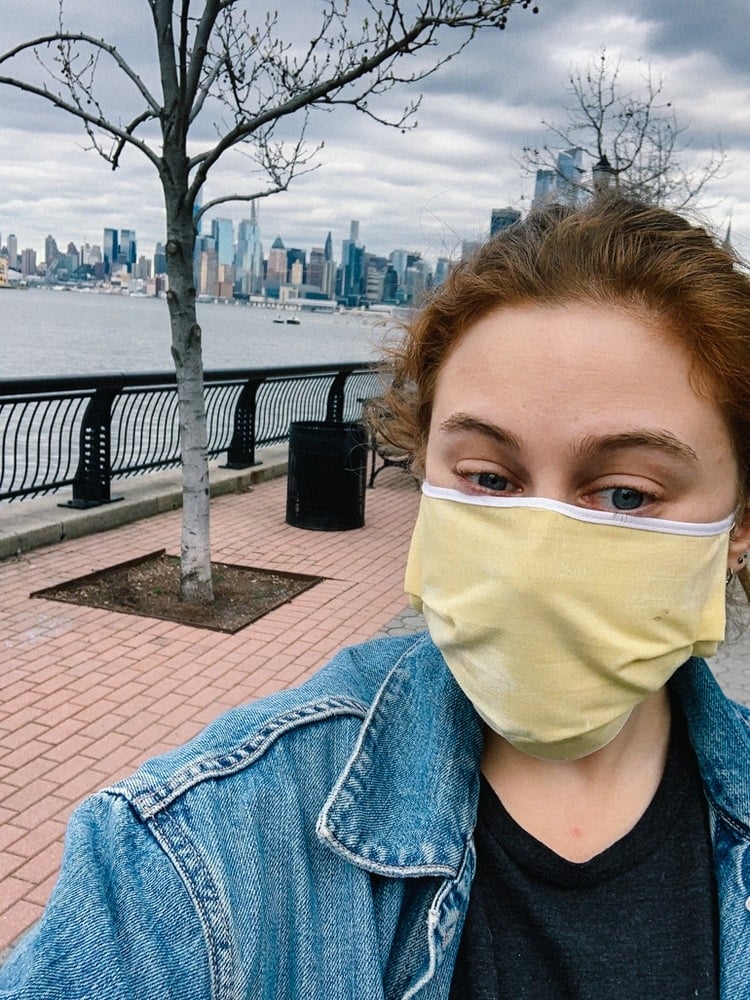 Unfortunately, that's not what I found. There is a toxic, capitalist mindset in most industries, and academia is not immune to it. Articles written by people (mostly men) about wanting to quit graduate school ended with them deciding that finishing the degree was more important than nurturing their individual wants and needs.
There is even a well-known old wives' tale where a grad student tells their advisor they want to quit school, and their advisor informs them that they will want to quit three different times throughout their program and the most important thing is to not do it. What a bunch of BS!
In The End, I Did What Was Best More Me: Quitting Grad School
I knew I was coming to the right decision for myself when I wasn't discouraged after reading these ridiculous articles. The most important thing is to do what is best for you- for some folks, that may be staying in their graduate program.
For others, it may be the opposite. As more time passed, it became freeing to tell not only myself but also others that I don't want to go to grad school anymore.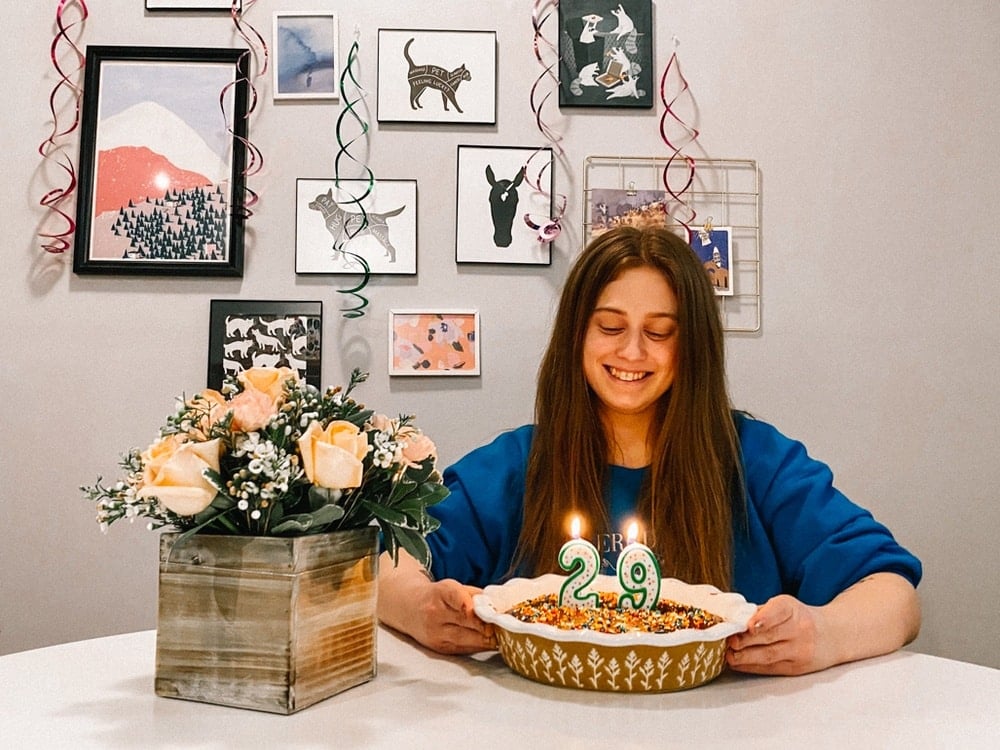 The reactions from my friends and family have been nothing but positive. Turns out I had built all those expectations up myself, and nobody was absolutely married to the idea of me having the title of doctor. I am perfectly capable, plenty smart, and totally fine exactly as I am, no matter what acronym follows my name when I'm signing off on an email.
My mental health had gotten me both into the PhD program but also out of it. I recognize that my ADHD had convinced me that I would only ever be good at school and that doing anything else was too challenging, thus propelling myself down the path of endless degrees and eventual dissatisfaction.
But I also know that by listening to my anxiety and not continuing to push it down and pretend it didn't exist is what helped me to recognize that I needed to change my course. I finally took the mask off, the one that had convinced myself that I was happy being a career academic.
Instead, now I get to move forward and find a career as my true self, no mask required (except to protect myself from communicable diseases!). It won't be easy to find a job during a pandemic and a recession, but that challenge is one I am finally prepared to take.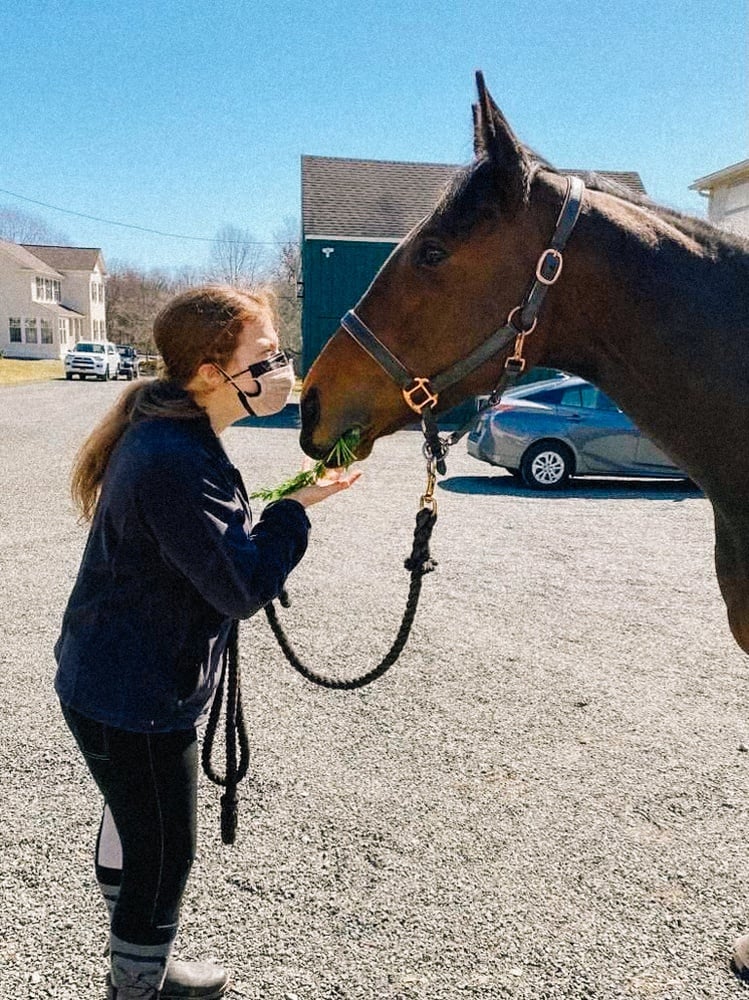 Grad School Is Not a One-Size-Fits-All Institution
Grad school is not a one-size-fits-all institution. I have no regrets getting my MA and my additional certification. I'll also be able to transform the work I've done with my PhD into a second MA in criminal justice, so at the end of the day, I don't even regret what I've done with that program, either.
So many people thrive in grad school, whether it's an MA or an MS or a PhD or one of the dozens of other degree programs. Higher education breeds brilliant minds and groundbreaking research every day. But that doesn't mean that everyone who is going to make a difference has to reach that level of education. I am not one of those people. And that is okay.
The 4 Questions To Ask Yourself Before Quitting Grad School
If you are considering jumping into graduate school- or if you are in the midst and aren't sure if you want to stay- here are some of the questions I had to honestly ask myself before I came to my own conclusion:
What is the end goal? Is it just for the title? Or will the additional schooling aid in your career in some way?
Are you ready to be competitive? Especially in doctoral programs, funding is a major concern and you will be up against hundreds of equally as qualified prospects at a chance to be able to afford your research.
Can you afford to be a full-time student? Graduate students make notoriously little pay, even living in a place like the New York City metropolitan area. Many schools put limits on how much extra money you can make, whether that is through having a 2nd job or side gig, or the number of courses you can teach. There also isn't a lot of time to hustle for more cash, especially when you begin working on your dissertation.
And finally: Who are you doing it for? Is this because you feel like you don't have other options or that you're only good at school? I can guarantee that you are capable of other things, even if your life has followed a similar academic-oriented path like mine.
The final hurdle was to begin the official leaving process. I knew it was going to be challenging, but at this point I was ready. After staring at the open blank email for far longer than I needed to, I finally took a deep breath and let myself be the most authentic any of my colleagues had seen in years:
Dear Advisor,
I am writing to let you know that I will be leaving the PhD program at the end of this semester.